Competent chefs know that no matter how delicious the food was not without a little seasoning, it remains unfinished, as if the story did not finish the last paragraph. Because on the tables in cafes and restaurants, as well as modern kitchens are always salt and pepper shakers. But do not forget also about oil and vinegar, which are equally important seasoning to salads and other dishes.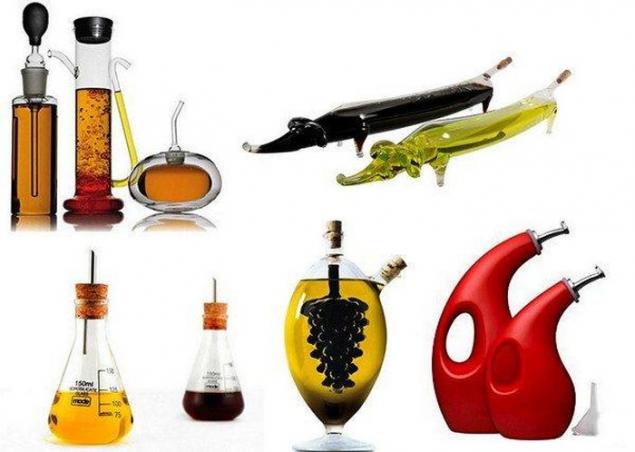 Oil and vinegar bottles in the taxi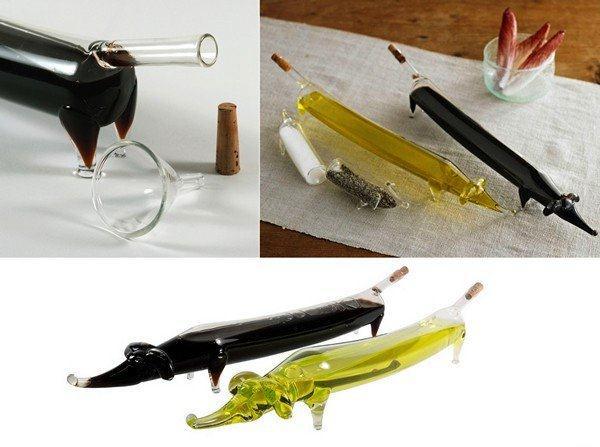 Despite the fact that vinegar and oil are not the best animal feeds, and spices to dog food, too, the designers decided that as a container for these condiments dog figurine fit perfectly. The long and transparent, like glass sausage, bottle-fee will be a wonderful gift for the hostess gift, which in dogs doted. However, this cool set of containers for spices will please not only the breeders.
Oil and vinegar bottles, birdies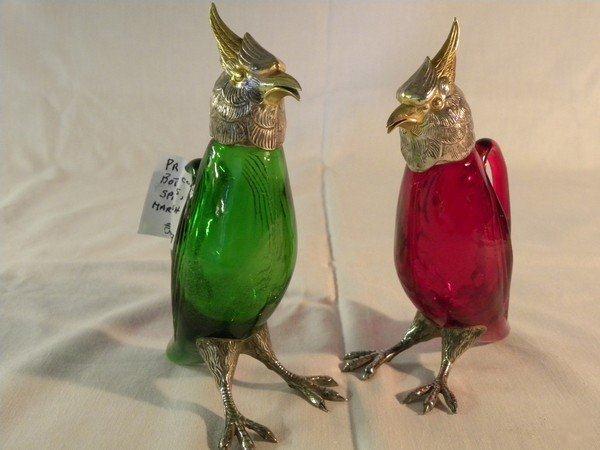 Bottles for seasoning as parrots nerazluchikov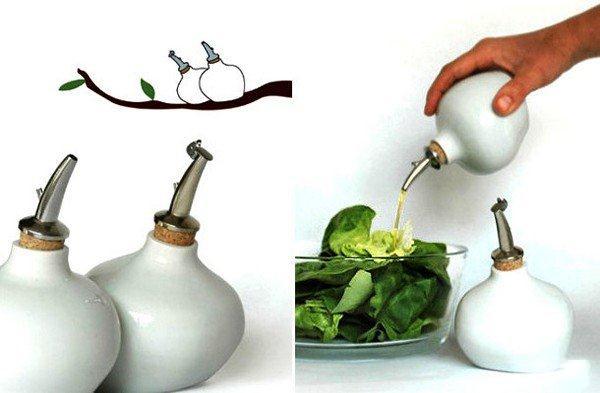 Birds on a perch