We try to pick up our car-prom?
3 photos + text
via auto.lenta.ru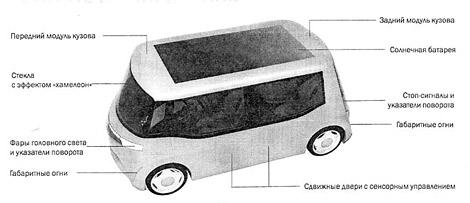 2foto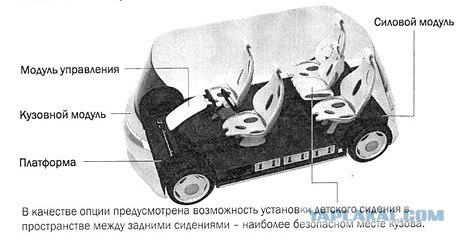 3 photo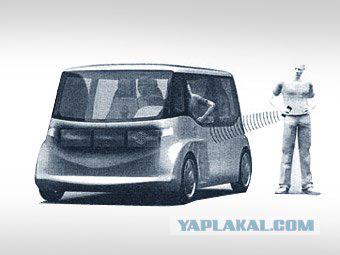 "People's Car", which is going to finance the development of a Russian billionaire and owner of the group "Onexim" Mikhail Prokhorov will have a length of just over 3, 6 meters and will weigh no more than 700 kilograms.
As previously reported, the company "Yarovit" offered the Russian government to use the developed her car at the Olympics in Sochi in 2014. However, officials have shown that this model is "vague target group" and they refused to finance its development and debugging. Then the project became interested in Mikhail Prokhorov, who decided to take it as a basis for creating your own family budget car - it is Russia's richest man, he said in a conversation with Prime Minister Vladimir Putin.
The estimated cost of the car "Eco" from "Yarovit Motors" - 8888 euros. For the money the St. Petersburg company plans to sell the four-seater, smaller than a Ford Focus, but equipped with a hybrid power plant. Electric power - 50 kW (70 hp), fuel that is offered from a set of lithium-ion batteries. Batteries can be recharged either by braking (by means of an energy recovery system) or using 0, 6-liter internal combustion engine running on natural gas.
Estimated range from "Eco" is 400 kilometers and the fuel consumption should not exceed 3, 5 liters per hundred kilometers. The maximum speed - 120 kilometers per hour.
In addition, the "Eco" could be to equip the Russian GLONASS satellite navigation system, which would combine in itself also features an electronic key, telephone and multimedia system (shown in the presentation for that use pictures Apple iPhone), automatic anti-dazzle glass, solar panels on the roof and fully electronic brake control, without the use of hydraulics.
However, as previously reported, most experts are skeptical about the possibility establish in the Russian edition of the hybrid model $ 8, 8 thousand euro: the majority of foreign analogues are 3-5 times more expensive, and in Russia there is no vendors willing to provide the necessary production units and parts . In addition, in order to preserve the value of the car at low volumes of production should be several hundreds of thousands of units per year, and the investment in the organization of production would have exceeded one billion US dollars.
However, Prokhorov plans to spend on the project total 100 million euros, having established with the release of a whole family of cars with different types of body.
Source: