Young people in Tver at night (not to interfere with movement on roads) is outlined in bright colors contours pits drivers to make it easier to navigate.
And now ... Taba LADIES !!! The official response to the city authorities. Read and be amazed.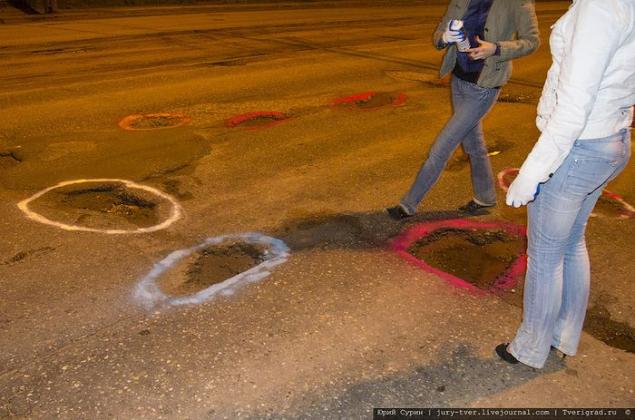 So that's where the dog rummaged something! It turns out that the hole on the road is not what the officials give contracts for road repairs to their relatives and friends, no matter what they want kickbacks. And not even the fact that this year for the repair of roads yet almost did not start in our city. No! To blame for treasure!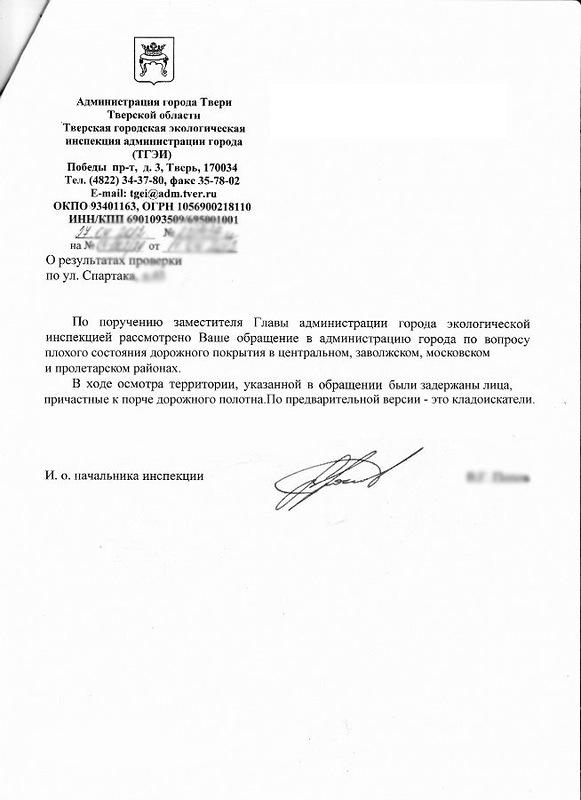 Source: holesika.livejournal.com