In the US born child conceived with IVF, and in the woman's uterus was placed embryo, 20 samples in a frozen state, reports Daily Mail.
Photo + 2 letters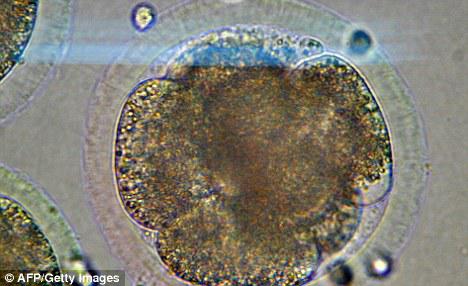 Treatment is carried out Dr. Sergio Oehninger (Sergio Oehninger) from the Institute of Reproductive Medicine. Jones (Jones Institute for Reproductive Medicine) at Eastern Virginia Medical School (Eastern Virginia medical school). This is the longest period that has already waited a fertilized egg. The child developed from this embryo is completely healthy. The child's mother is now in '42.
The child's parents have already passed through IVF at the birth of his eldest child in 1990. Then the eggs were fertilized 5. One of them has been successfully implanted in the uterus of the mother, the other four froze. When 20 years later the pair decided to have a baby again, thawed embryos. Two of them died during the defrost, the other two litters in the uterus. However, only one embryo survived.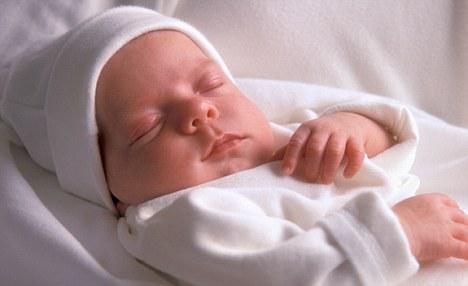 Before that, the longest known period of storage frozen embryo was 13 years old. Nevertheless, many scientists believe that embryos are stored in the frozen state can be up to 40 years.
Recall that IVF (in vitro fertilization) involves taking an egg and a sperm fertilized her (husband or donor) in the laboratory. Then the fertilized egg 'implanting' in the uterine cavity. The probability of getting pregnant when using IVF is 22-25% per cycle of treatment. Historically IVF began to apply in cases of obstruction of the fallopian tubes, but later began to use more widely, including them began to use women postpone childbearing until they reach a more mature age.
The first baby conceived with IVF, was born on July 25, 1978. The author of this method, Robert Edwards (Robert G. Edwards) from Cambridge University (University of Cambridge), United Kingdom, won this year's Nobel Prize in Physiology or Medicine.
The decision of the Nobel Committee has caused protests from the Catholic Church. According Ignacio Carrasco de Paula (Ignacio Carrasco de Paula), head of the Pontifical Academy for Life (Pontifical Academy for Life), Nobel Prize for a method of in vitro fertilization "absolutely unacceptable." According to the 35-page document entitled "Human dignity» (Dignitas Personae), new medical technologies should be considered from the standpoint of what a person "can not be reduced to a cluster of cells," and his life "must be respected from the earliest stages of development." "The human embryo from the moment of fertilization has the same value as the adult personality" - the document says.
Source: http: //