Photo report to get more (79 pictures), so please be patient.
A visit to our neighbors in Belarus, there were many. Many noticed excellent roads, clean streets, painted houses and low cost products. Some were looking at something else: a totalitarian regime, the state monopoly, small salaries.
What is Belarus for tourists? It Minsk, recovered from the ruins of castles and World Nesvizh, Brest Fortress and the Bialowieza Forest. I travel to this country for five consecutive years, and seemed to find something unknown and unusual to be difficult. Therefore, our rally was held on the remote province on the scale of this small republic. And interestingly there was even more than on the main roads and directions.
Today I'll show you another Belarus - without the politics, economy and standard sights. Meet - Belarusian backwoods.
By the way, this trip was not exactly held and collapsed on the way, if not the online store tutGPS, have supplied our rally walkie-talkies. Radios seriously helped us in coordinating convoys, and it was fun. And I have lots of discount cards that store. Who needs - contact
writes blogger Alexander Belenky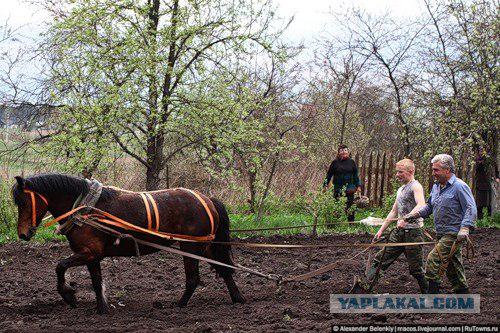 1.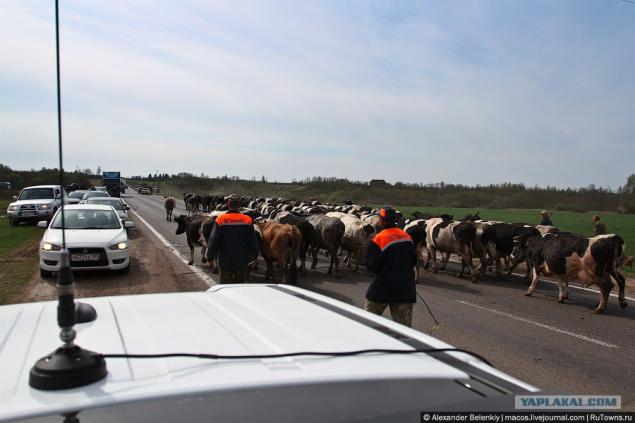 2. The city of Polotsk, the geographical center of Europe. And one of the oldest cities in Belarus.
3.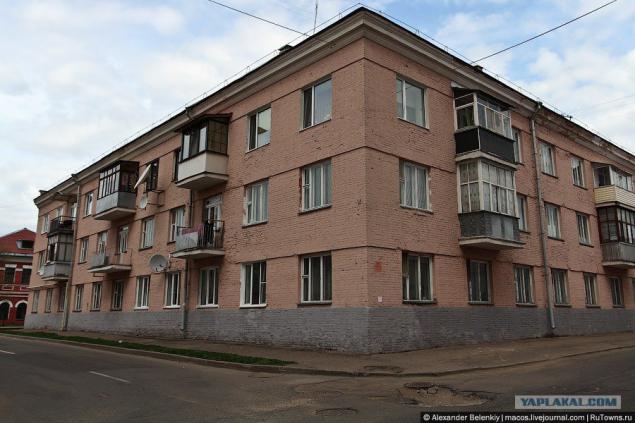 4.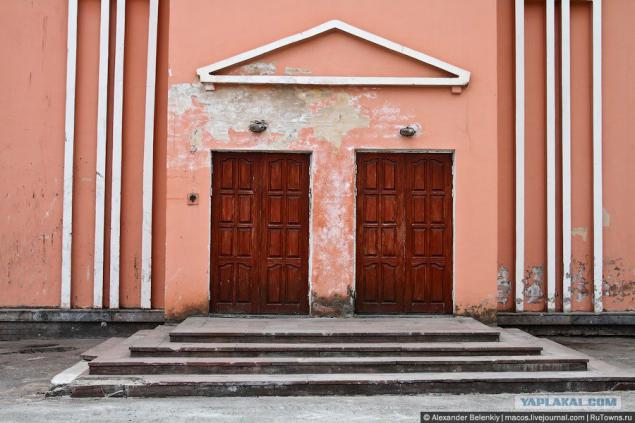 5. Granny Ninja at the grocery store.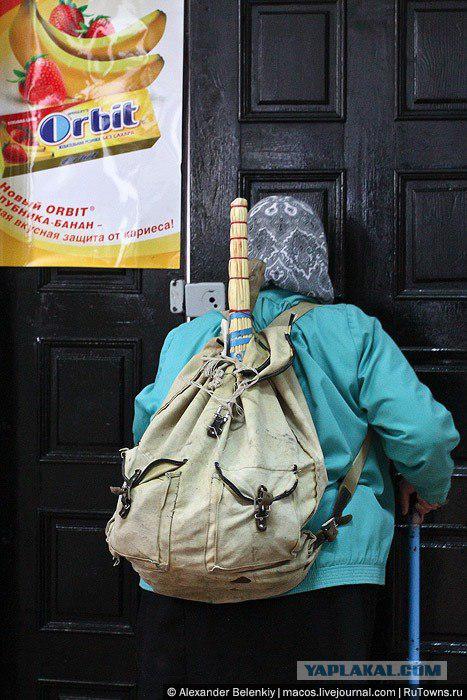 6.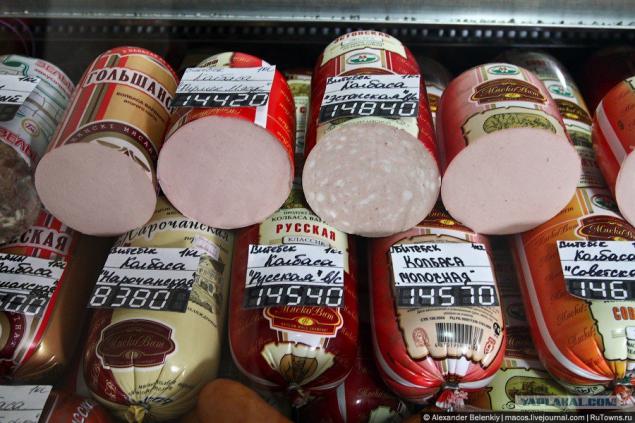 7.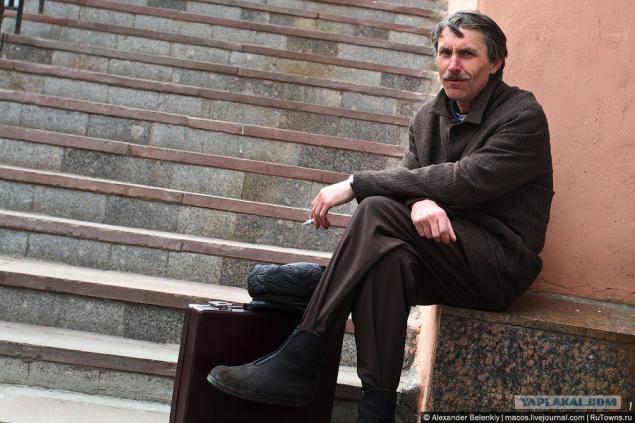 8.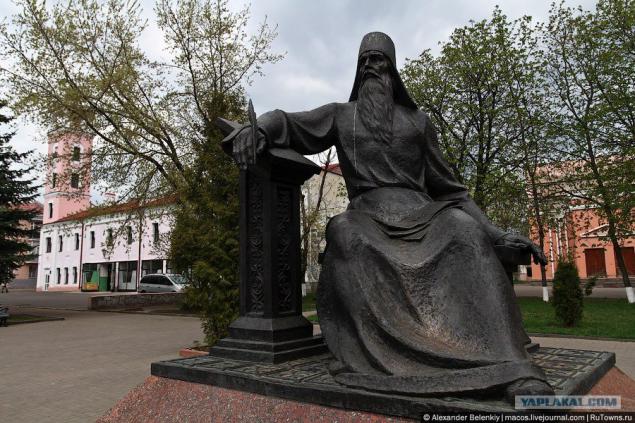 9.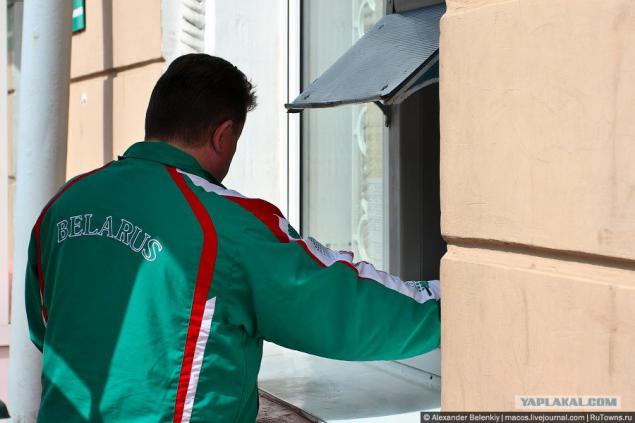 10.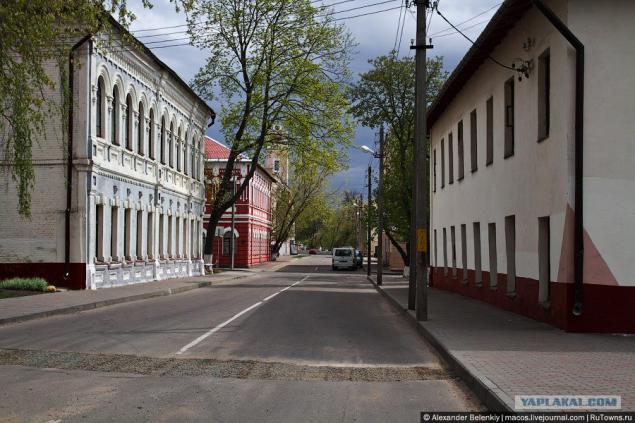 11.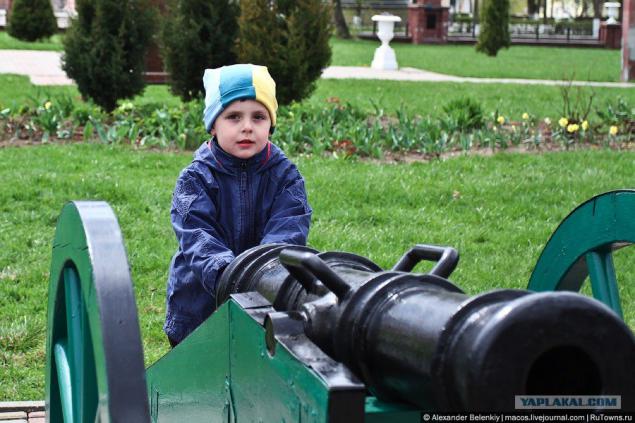 12. Selyshche. Church of St. Veronica.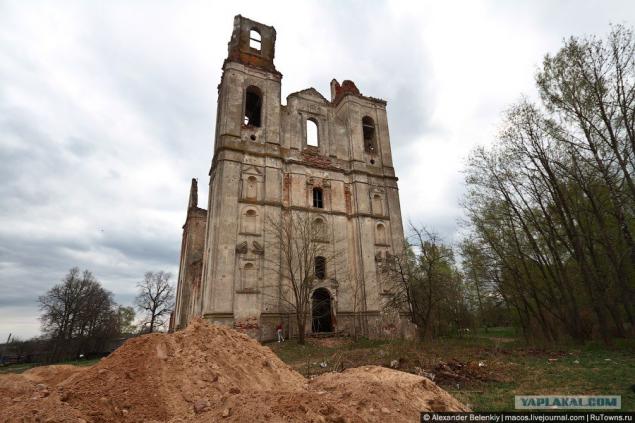 13.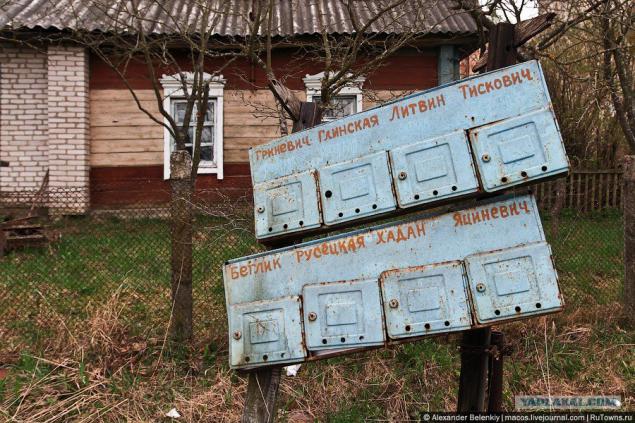 14. Not far from there there Cherepovschina village, where we found the cleanest in the world zabroshku.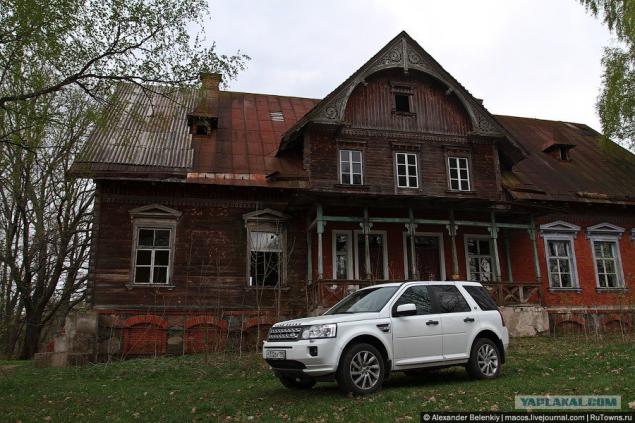 15.
16. While that surprised - in Belarus for purity followed everywhere.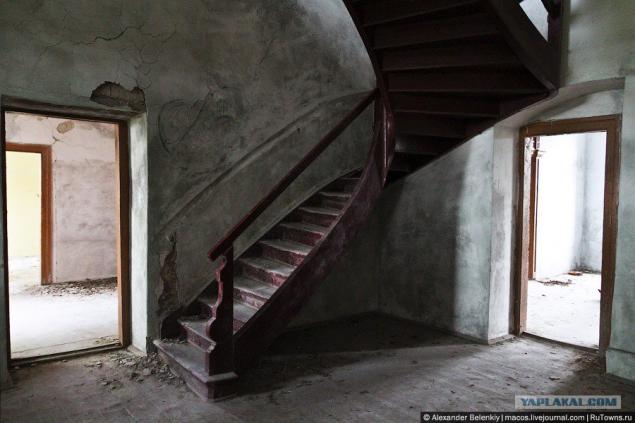 17.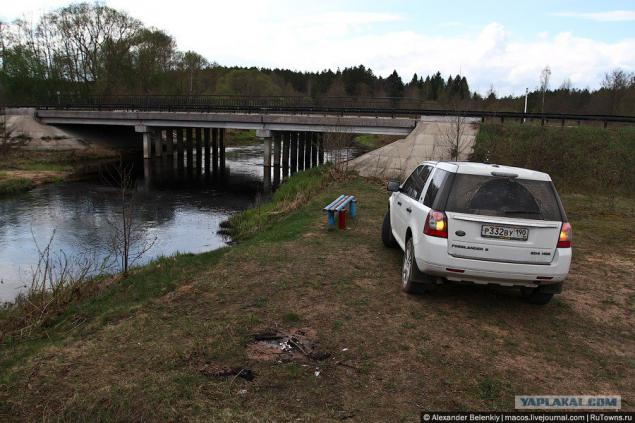 18. In the town Podsvile we were looking for a cemetery of Polish soldiers. Not found. But we found the winery that packs a bottle of wine in boxes of beer.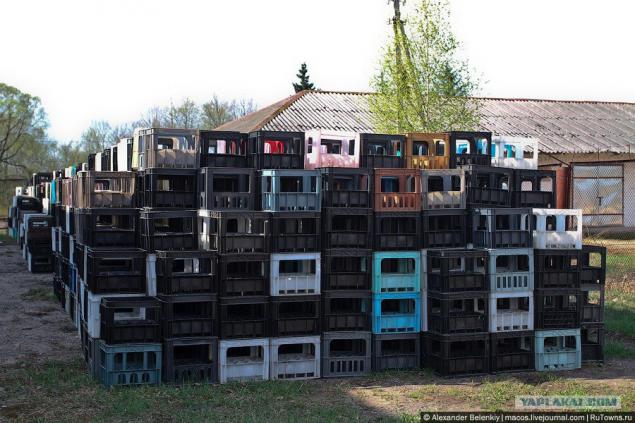 19. Village Kazlovshchyna. Like most areas of our route, these places until 1939 was part of Poland.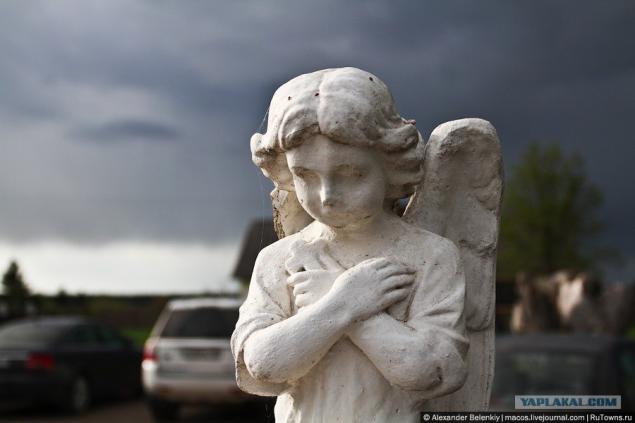 20. Local residents - also Poles. However, they are friendly and do not consider the Russians invaders and happy to talk about their land.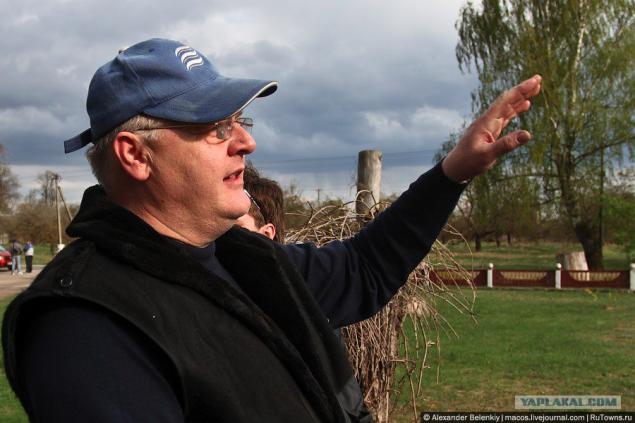 21.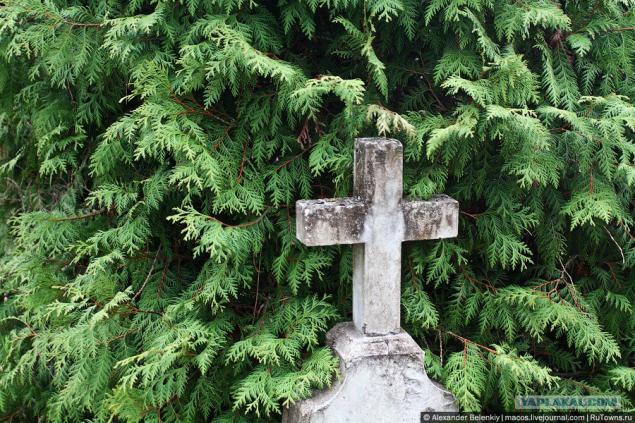 22. We have seen Paris, but no one died.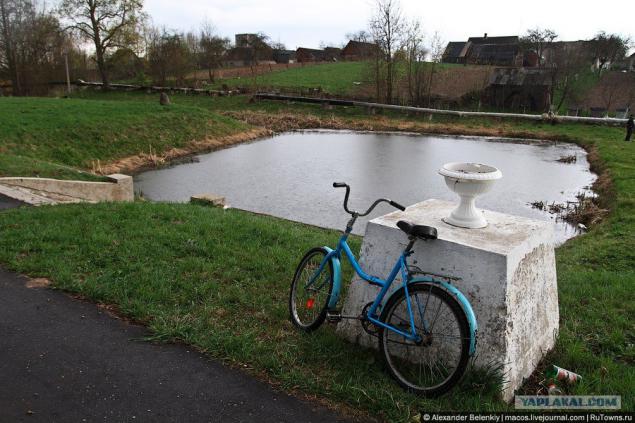 23. Dada, it is the real Paris. Since Soviet times, and until 2006 it was called Novodrutsk, but then returned to the historical name of the village. And erected the Eiffel Tower.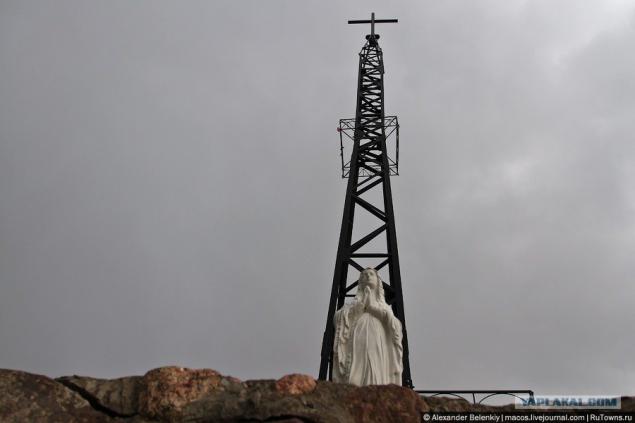 24.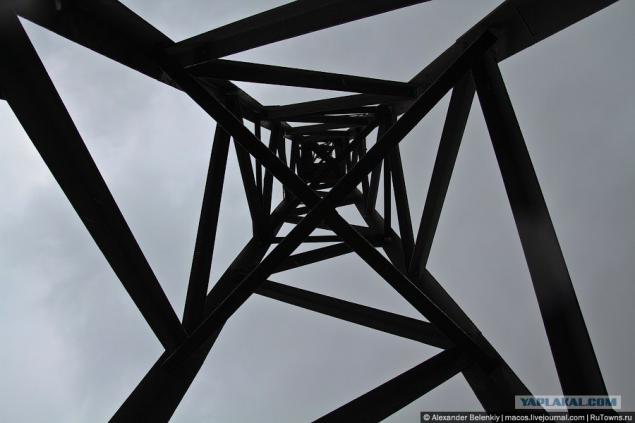 25.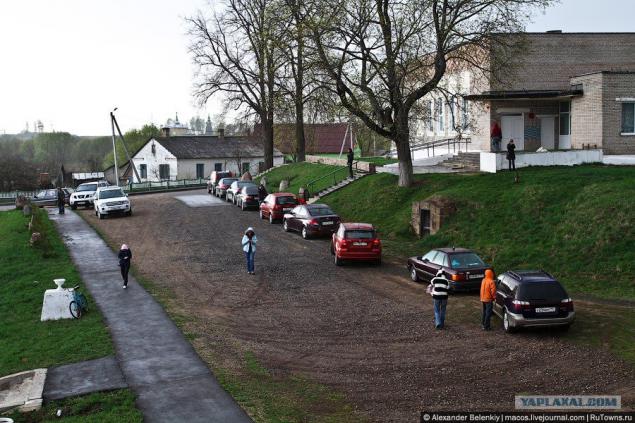 26.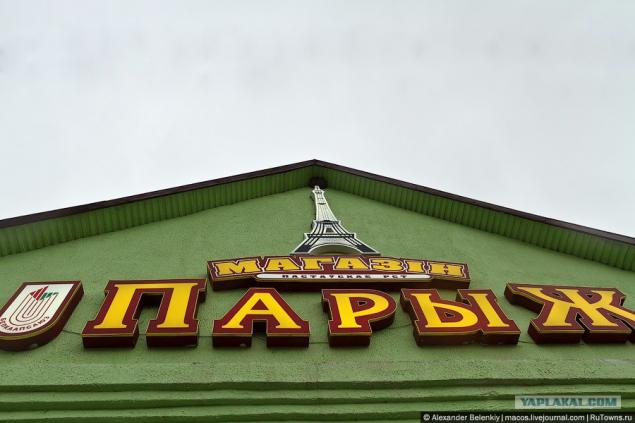 27.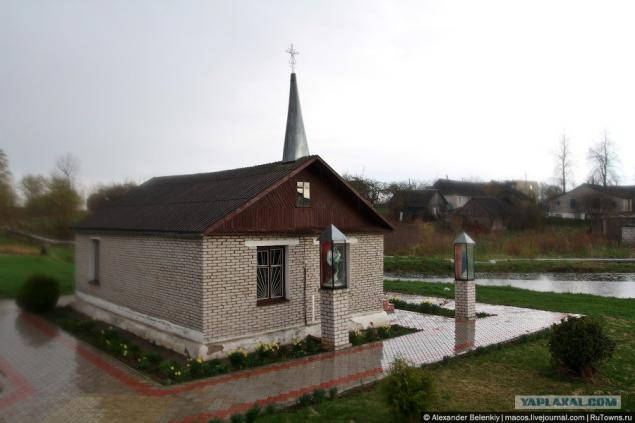 28. In the Paris store. The village is off the beaten path, and most of the products here, or late, or on the verge.
29. Mosar - also unremarkable village was. So far there has not appeared a Polish priest Yosez Bulka, who decided to wean villagers from blueprints, restored the monastery cemetery, taught people to work and take care of their land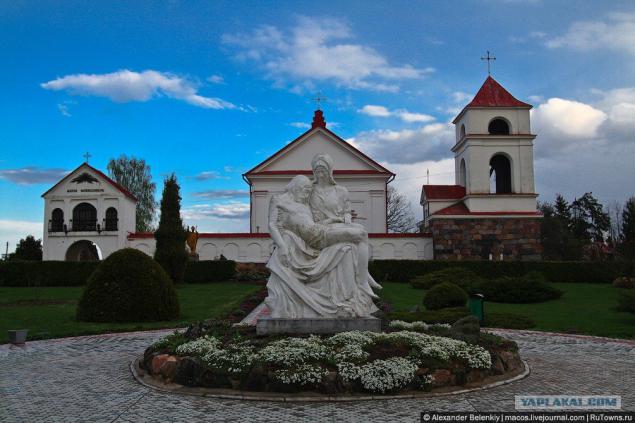 30. When John Paul II died, he erected a monument in Mosar.
31. And when he died Bulka, people were in mourning for nearly six months.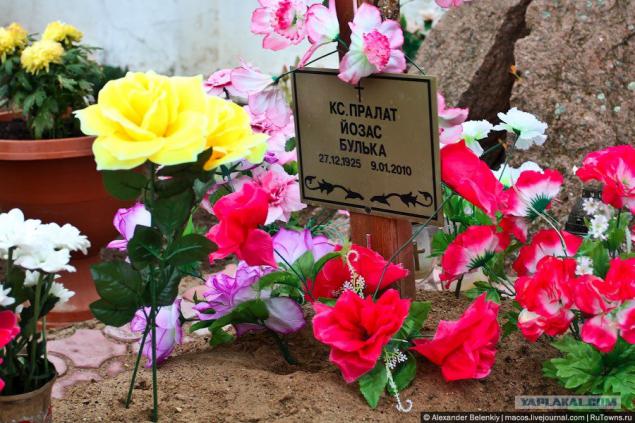 32. Who is the matter of the priest continues, Mosar and attractive for many tourists. In large part, from Europe.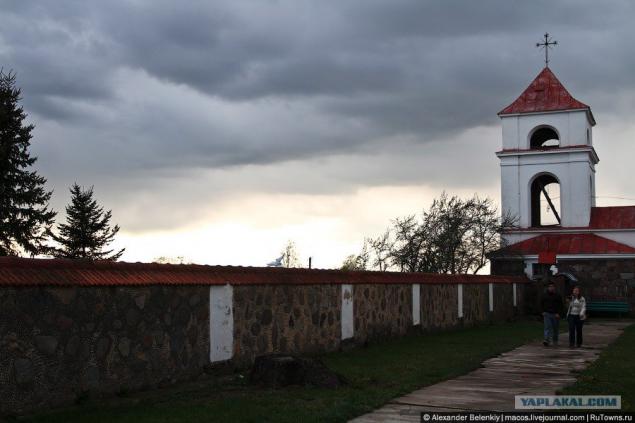 33.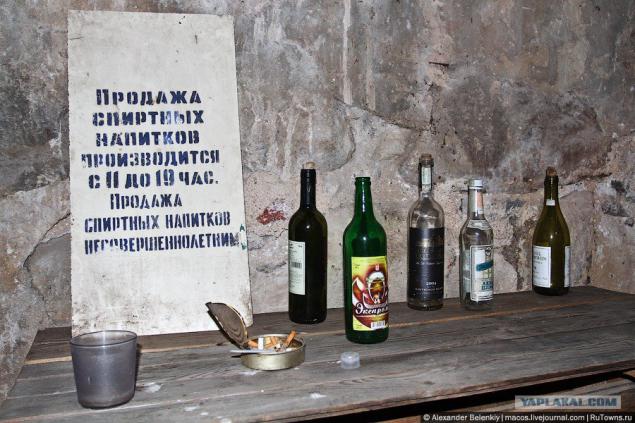 34. Cemetery in Mosar.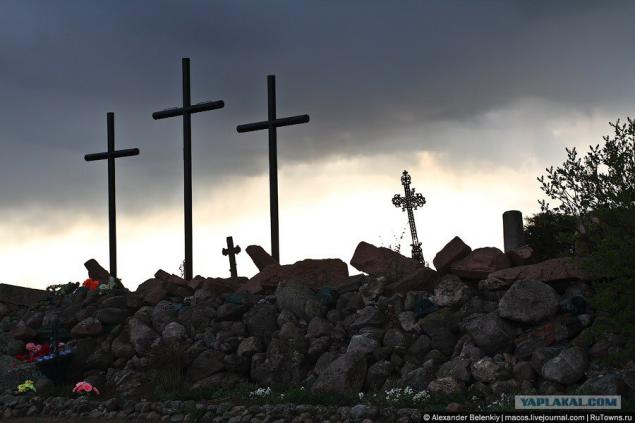 35.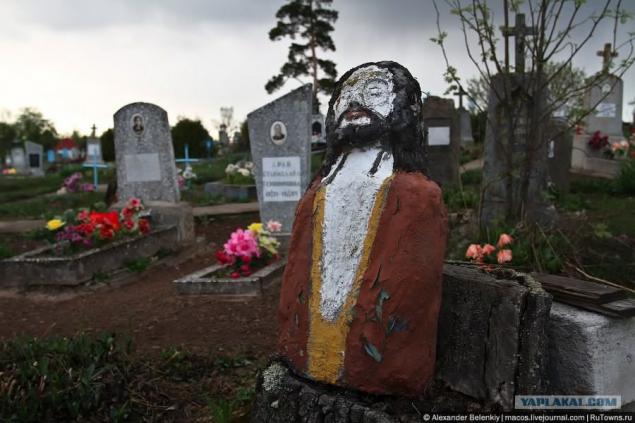 36. Monument abandoned graves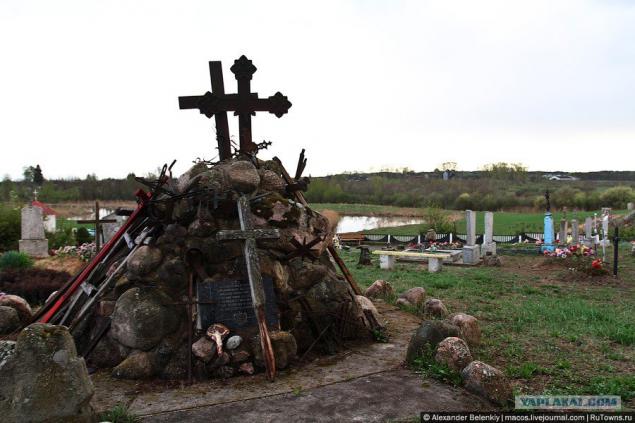 37. On the shore of the lake was found the ark.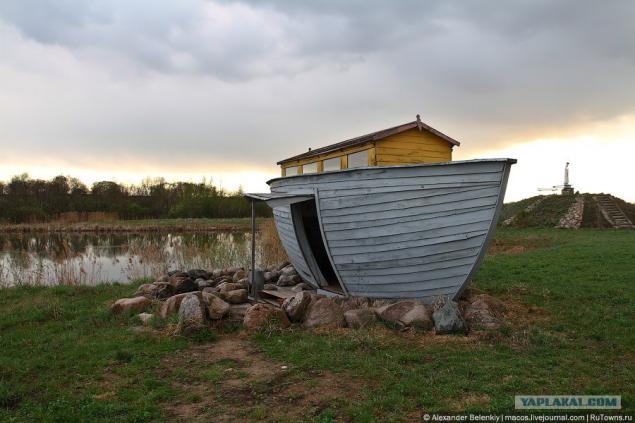 38. Inside the image "pair of every creature." On benches to sit and wait out the flood or rain.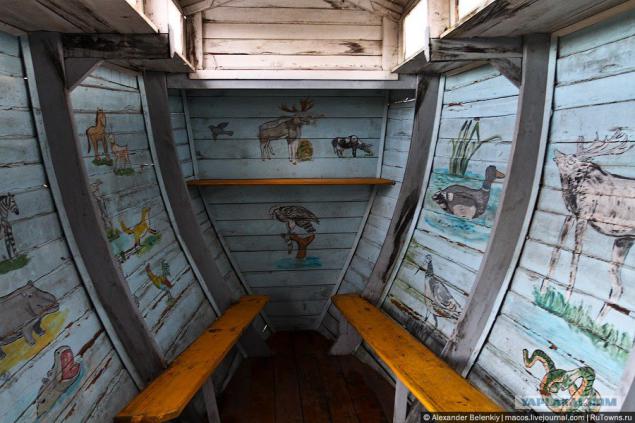 39. Village Bulovishki. Old Believers Orthodox Church. Unfortunately, at six in the morning of Saturday it was closed.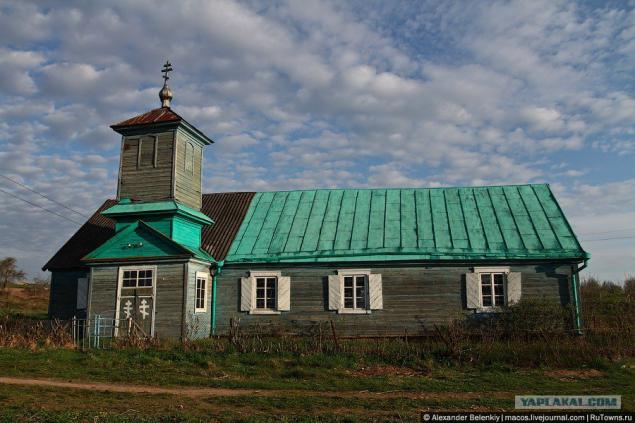 40. Country Life Western Belarus.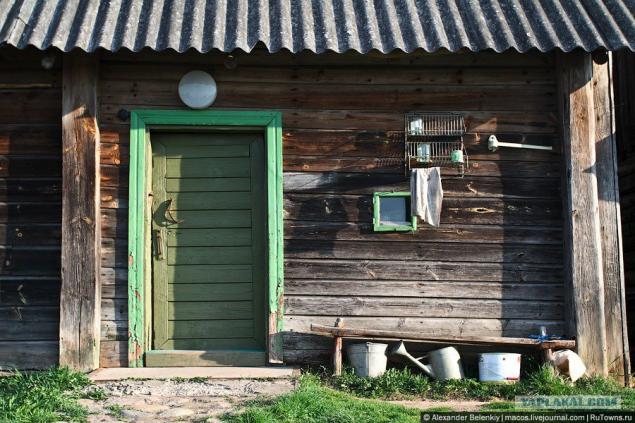 41. Near the village Kezik, Braslavsky lakes. A popular tourist destination, and at the same time the highest point of this place - Mount Beacon.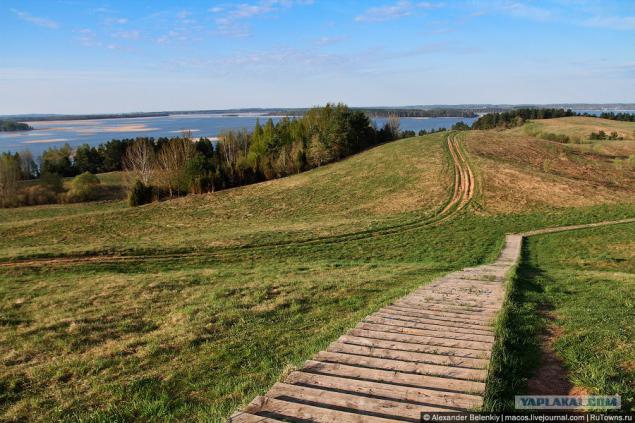 42. City Beach city Braslav.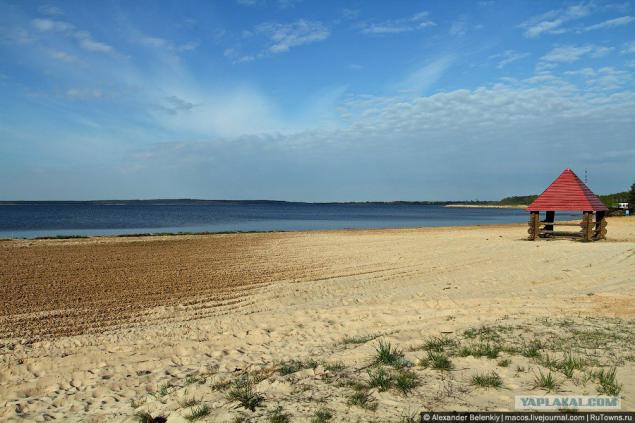 43. The settlement Drisvyaty. Located on the border of three countries - Lithuania, Belarus and Lavtii. Half a century ago, the three Soviet republics chipped and built a hydroelectric power plant.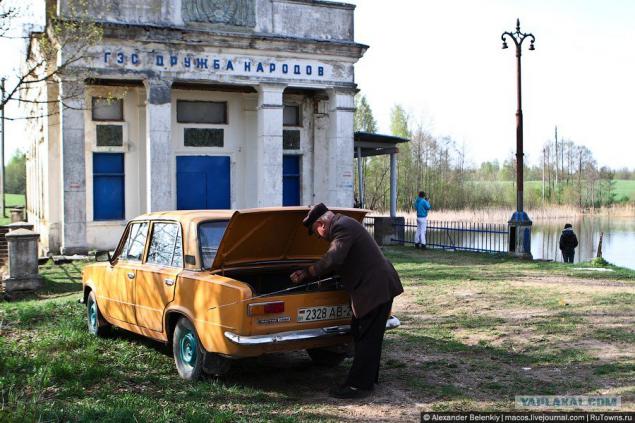 44. Now he's not needed in Europe for sure. On the other side, in Lithuania, is nuclear power. Belarus electricity also divided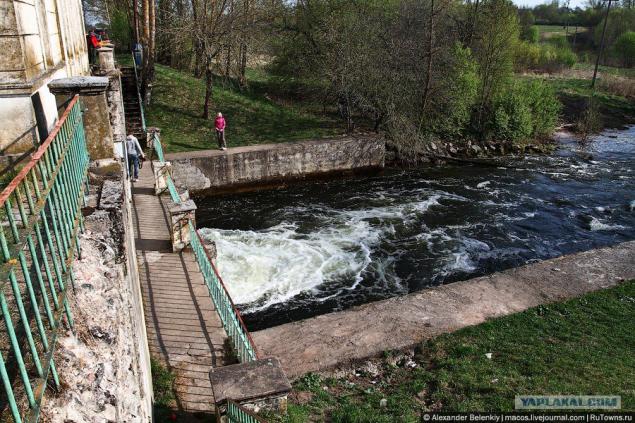 45. A little further, but at the same Drisvyaty it is a huge wooden church.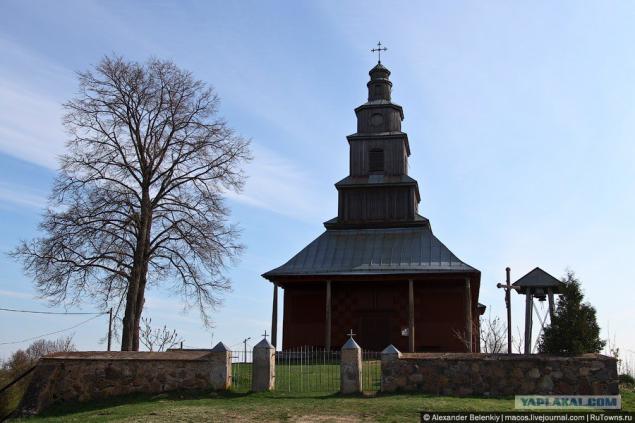 46. ​​For its underground dining room.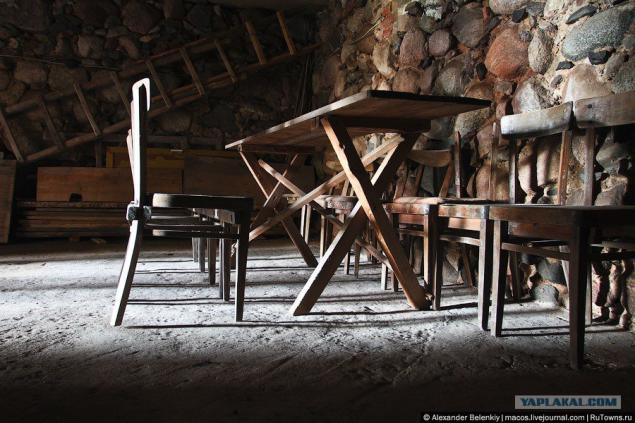 47. And the art object "toilet did not work."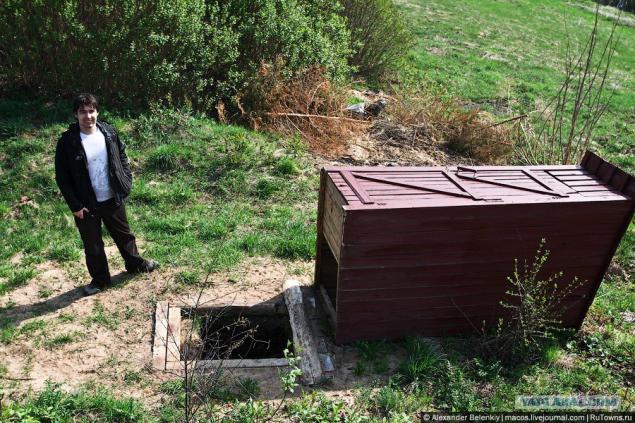 48. Abandoned oil lamps in the churchyard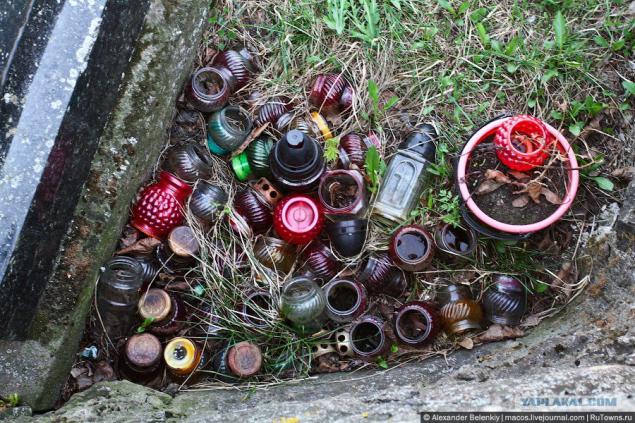 49.
50. Whether the village, or the city with the name Vidzy. Almost the entire population - Poles and Lithuanians.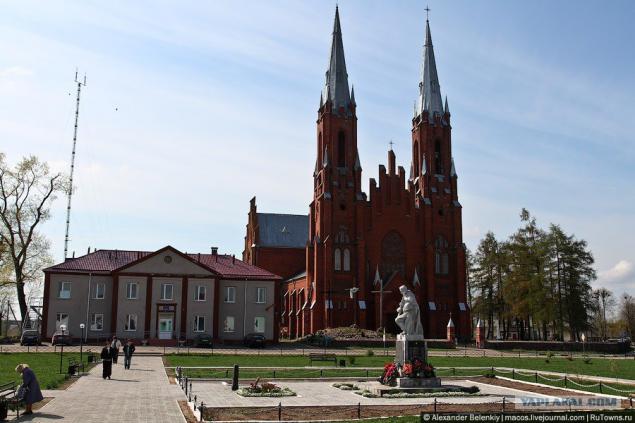 51.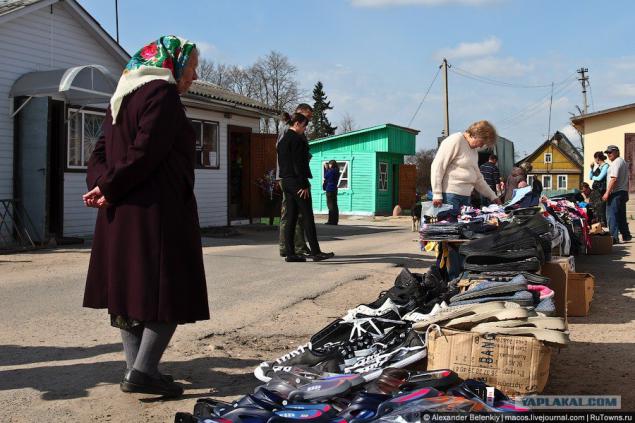 52. The most fashionable car in these parts - the red Passat.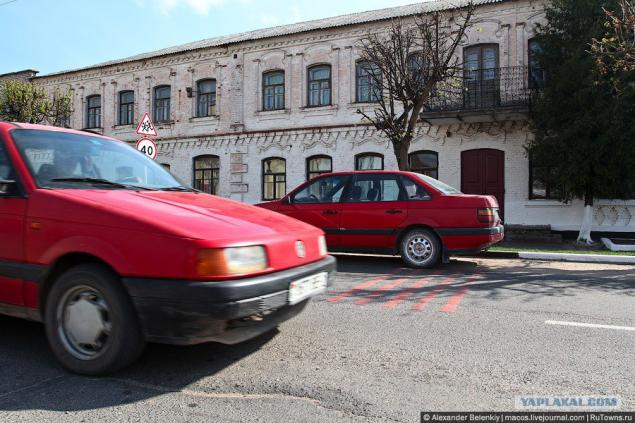 53.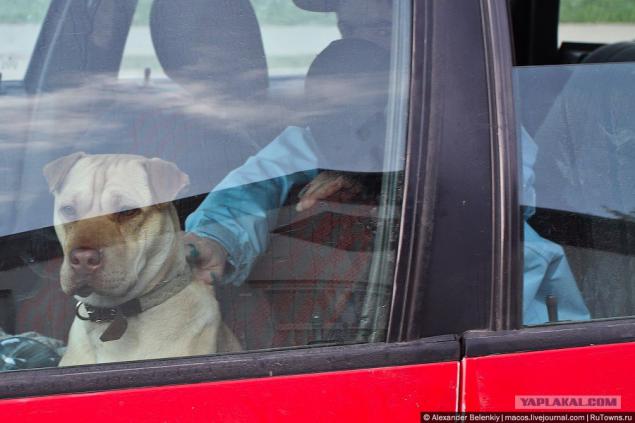 54. Announcement of the people like us.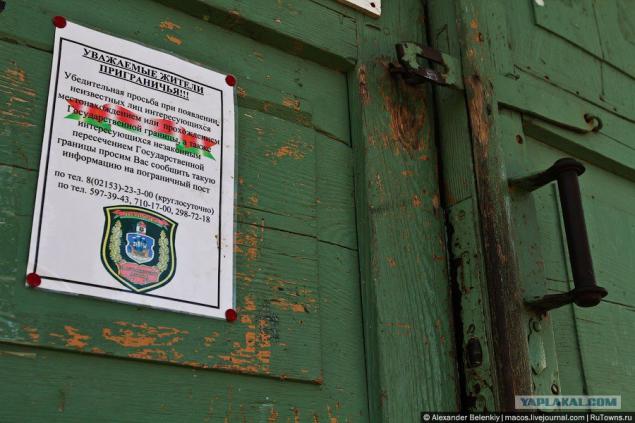 55. For lunch we decided in Ostrowiec. Dinner took two hours, and the restaurant did a six-month revenues.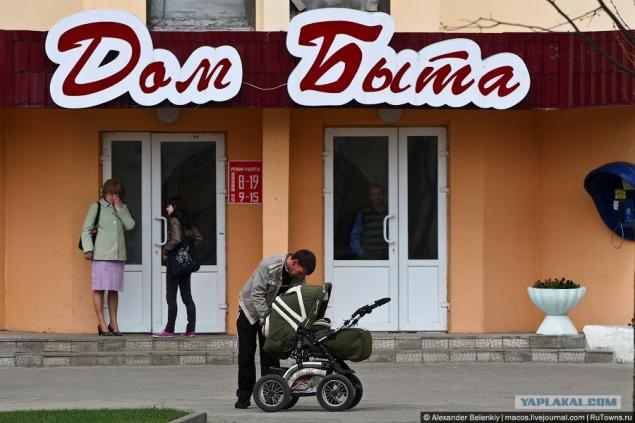 56. Russian-made cars are not held in high esteem. If you see the production of VAZ, most likely it is even Soviet.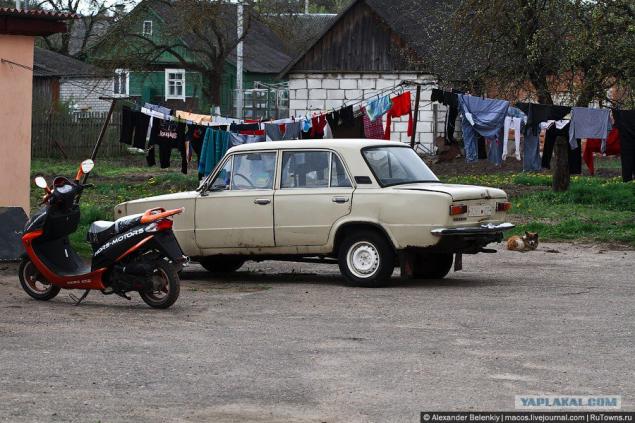 57.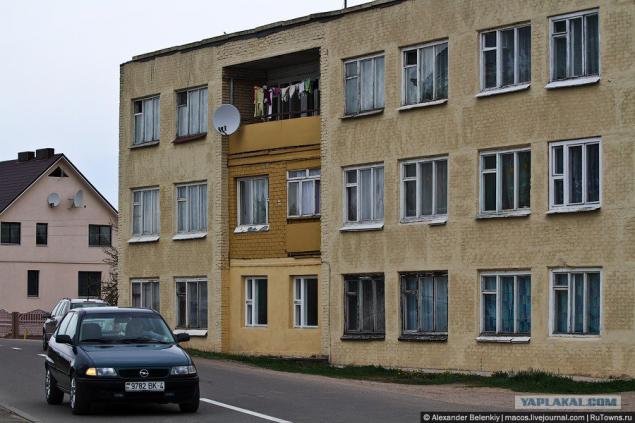 58. Village of Novogrudok. This wind turbine provides electricity to the entire settlement.
59. Novogrudok has ruins of an ancient castle. From it left the fence and just a couple of towers. This image - a remake of the same, but three years ago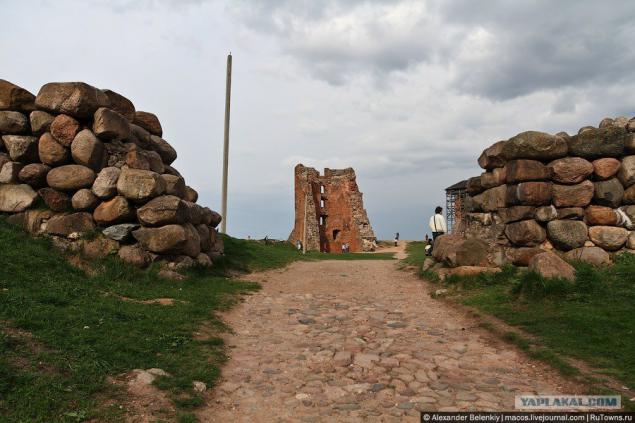 60.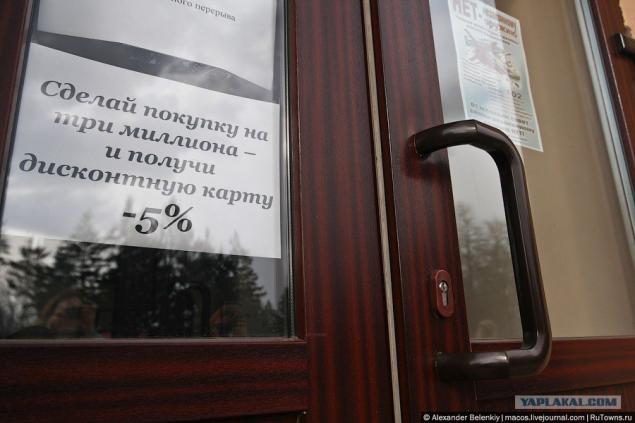 61.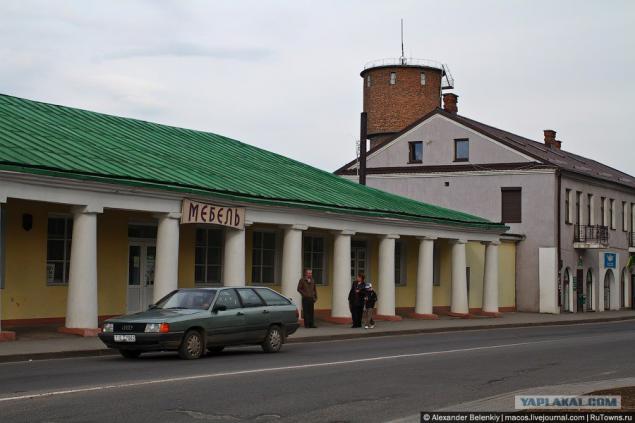 62. Normally, Lenin Street is the main and most beautiful. In Novogrudok opposite.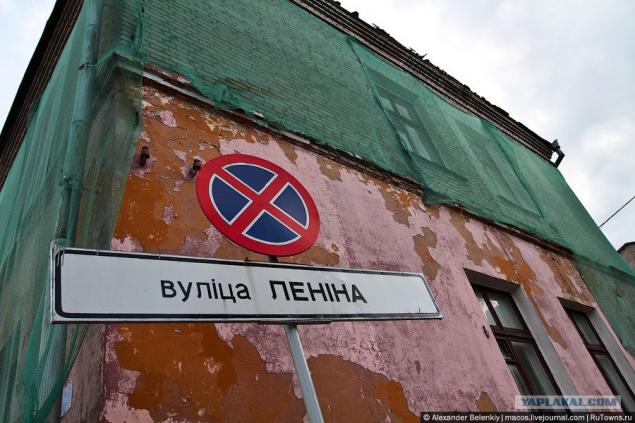 63. Here, even in the yards of road neasfaltirovanye. Nightmare!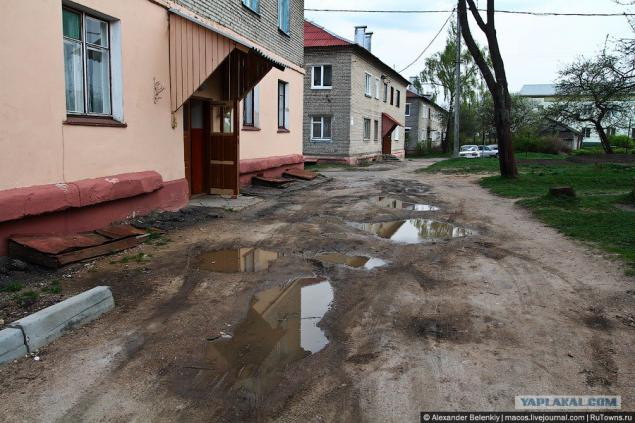 64. Creative local advertisers.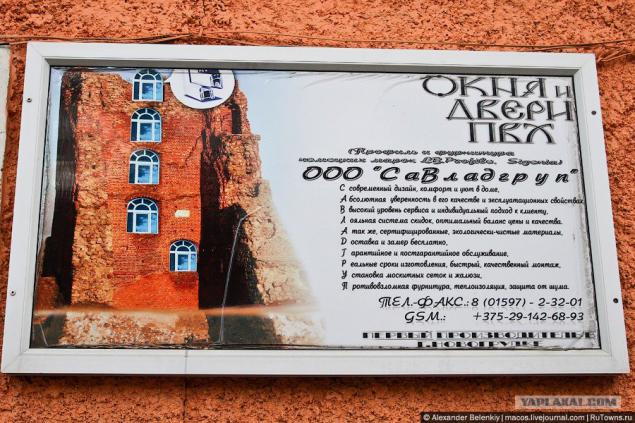 65.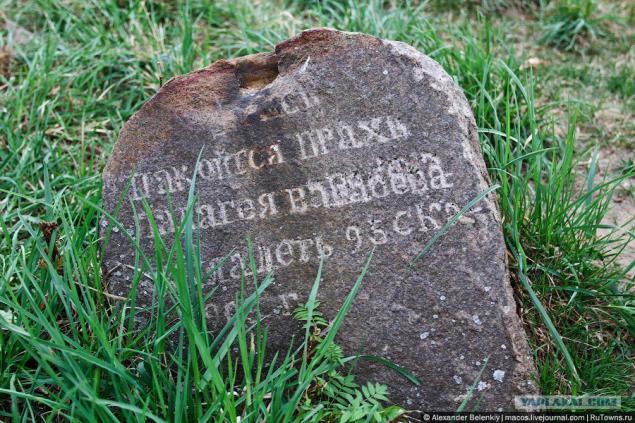 66. City Dyatlovo granny and a monument in the cemetery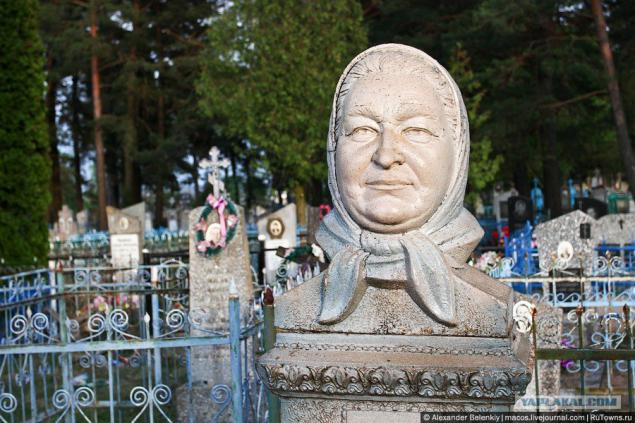 67. Especially for fans of seals, I have prepared you a couple of pictures in this post.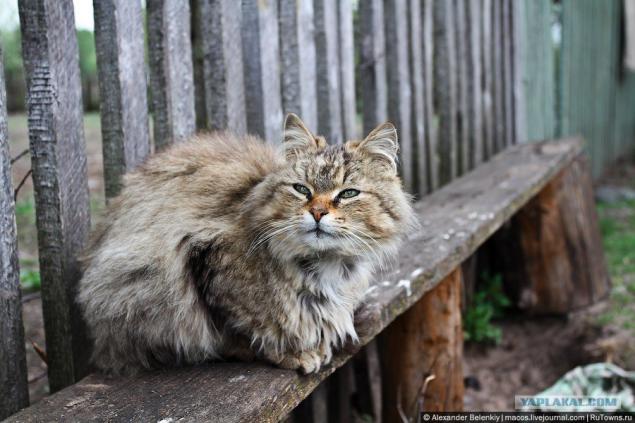 68. Village Murovanka. Defensive church. There are only two in Belarus, but it does not say in favor of the pacifism of Christianity. Who to us with a sword ...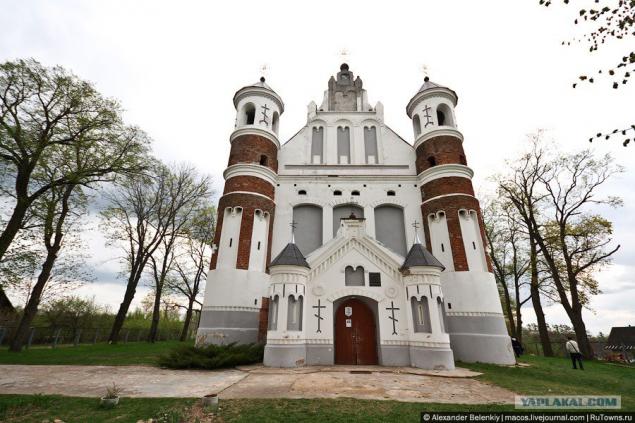 69. Rural life, like fashionable to say today in Moscow.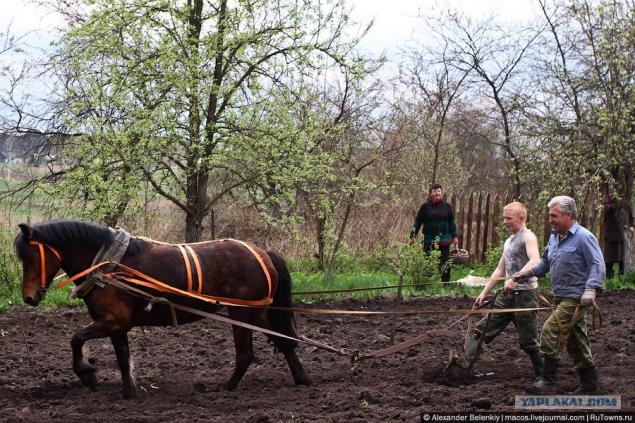 70.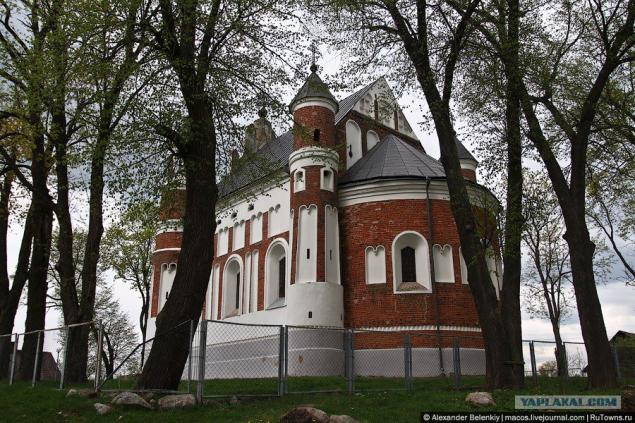 71. Local residents were surprised: what are you, the horse did not see?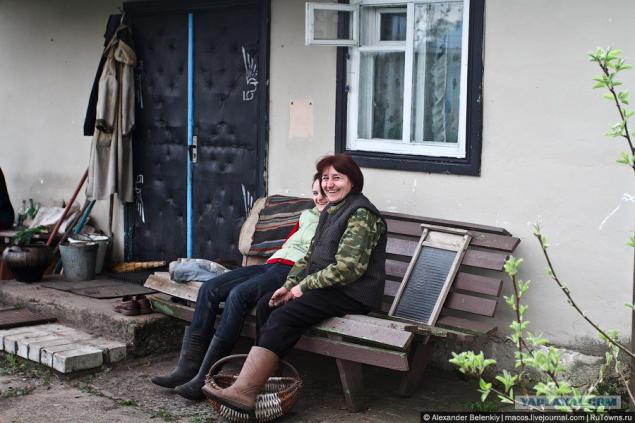 72.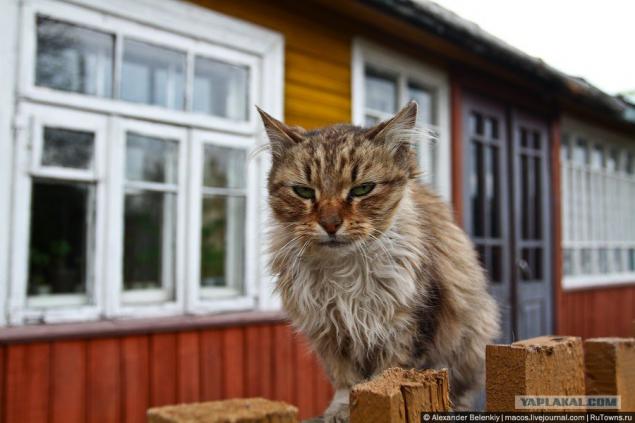 73.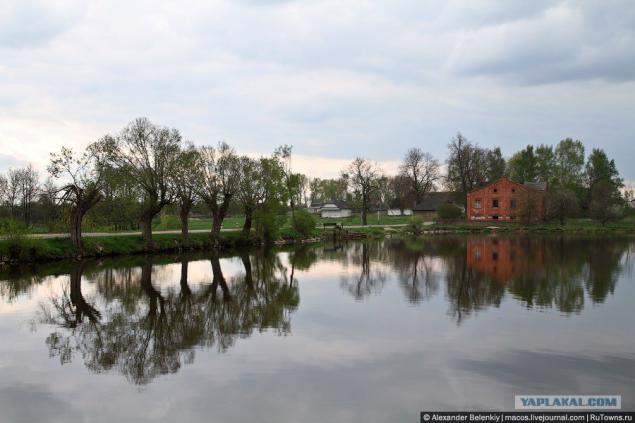 74. Another abandoned homestead in Podorske.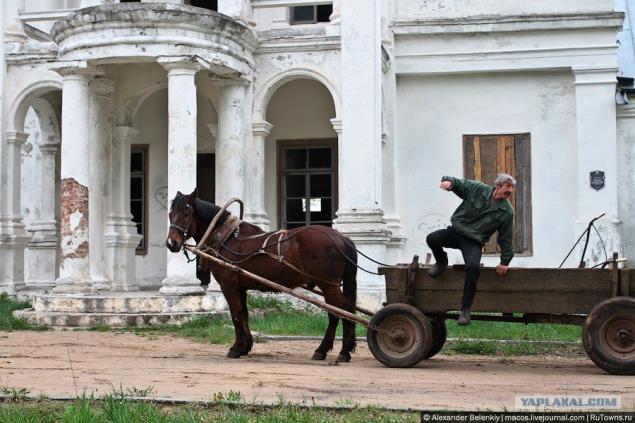 75. And another - in the paint. This home has bought some Muscovites Jaguar for 100 thousand dollars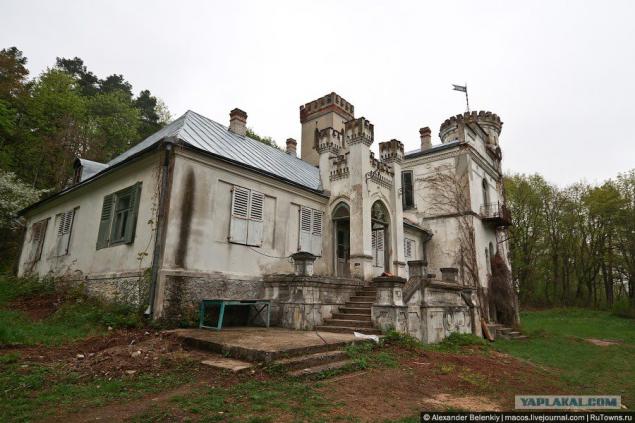 76. Now, plans to restore.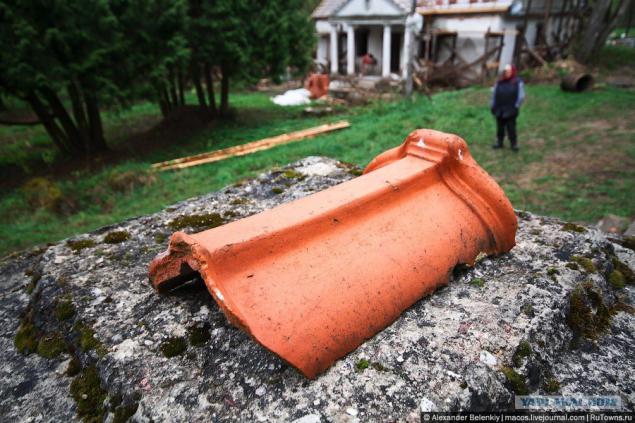 77. Finally, we decided to conduct an audit of the recovery of the two estates - in Ruzhany in Kossovo.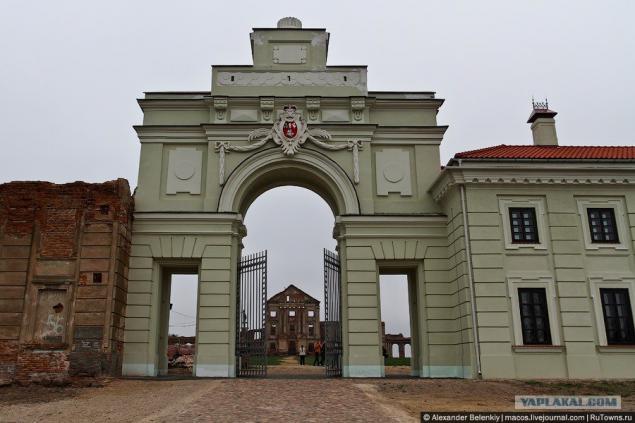 78. Work carried out, but not very active. Although the year is something yet to do.
79. Here's a turned "canter on Belarus." On each of these places could tell apart, but this year I almost did not take off, organizational aspects ate all his spare time, after all the participants of the rally were very, very much. Once again I want to thank everyone who took part in the trip or worried about us sitting at home. The next year, we will make another trip to Belarus, the route will be even crazier and more fun!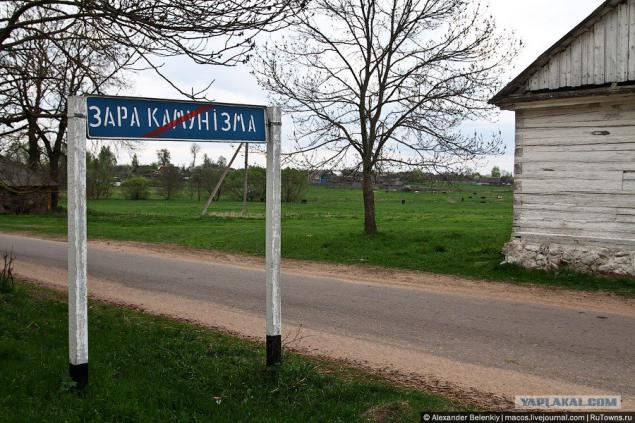 Source: