writes phantomserge
Not far from Tallinn, in the town Tagadi twice a year, a large-scale flea market where collectors and connoisseurs of various old junk can unburden himself. In the event there is a solid official name (or even two, if not), but it is called the "flea market". In general, all right, it's a real flea market, where you can meet all of the old adding machine to the apiary honey farmstead. However, since the event is held under the auspices of the All Estonian club UNIC-MOTO, a large part of the goods still connected to equipment. It is for this part twice a year, in May and October, we have the case in Tagadi.
Further small photo that caught an interesting flea market at this time.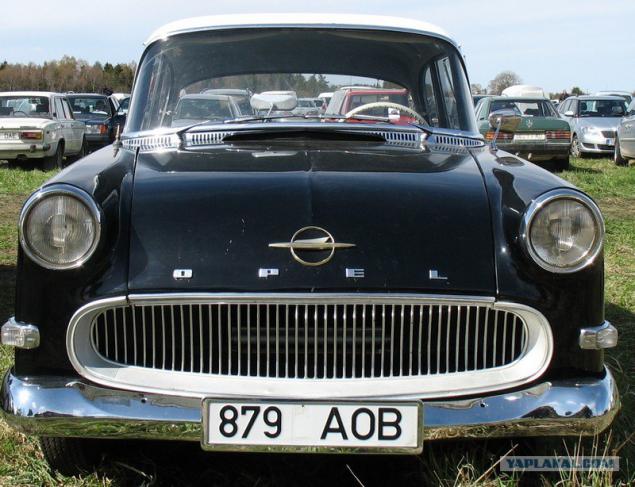 Scandinavian automotive industry predstavlyaetVolvo Amazon:
The machine on the assembly line lasted from 1956 to 1970, a decent time even by the standards of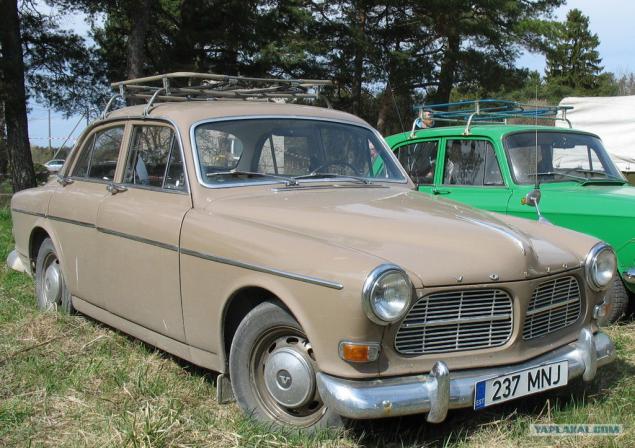 It is the classical form of the machine corresponds to the technical implementation of rear-wheel drive and a 3-speed manual transmission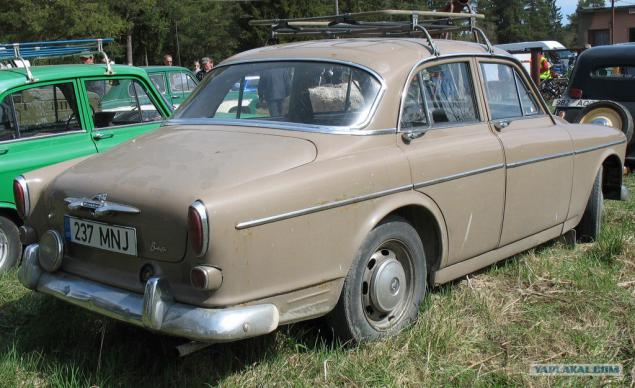 Amazon was the first machine that is equipped as standard with three-point seat belts. The rest of the interior is made in the spirit of the times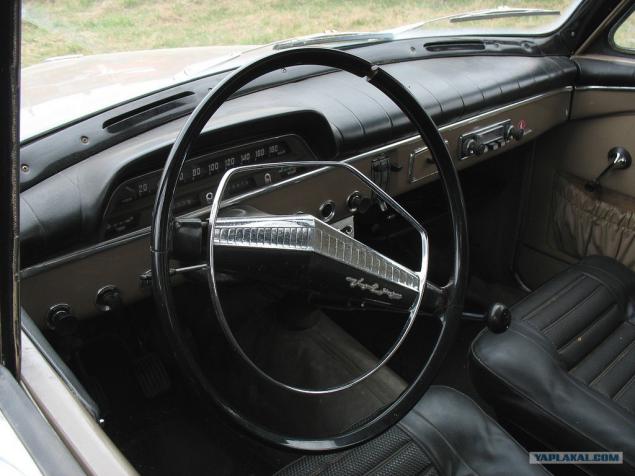 German ranks defends Opel Rekord P1 (aka - Opel Olympia Rekord):
The radiator grille reminiscent of whale fall. Behind it inline four-cylinder engine 1, 7 l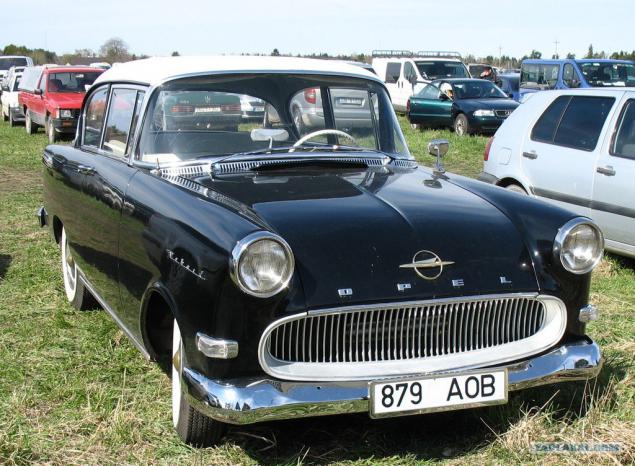 Rekord P1 produced in the late fifties and in his appearance was not without the influence of American fashion of those years: fodder keels and panoramic windows give frills style trends overseas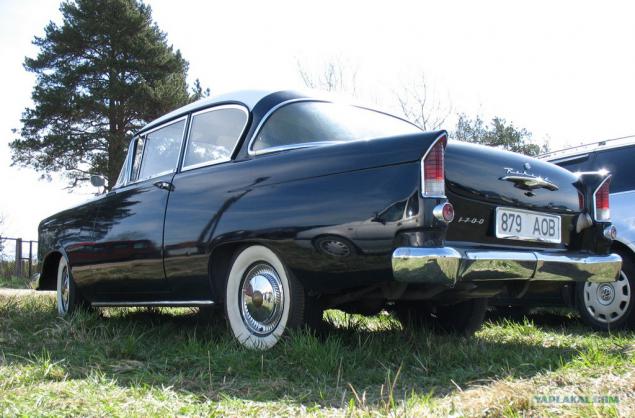 Do not be lazy to look under the car offers a traditional pattern: beam rear axle and axle suspension on semi-elliptic leaf springs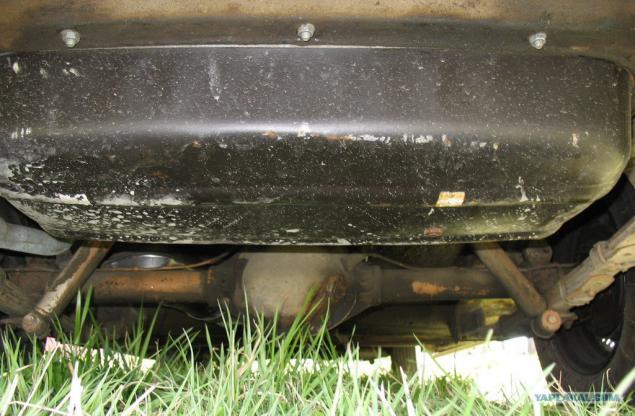 Salon had to shoot through the barely ajar window. Mirror on the dashboard and around the "control print" can be seen even at this photo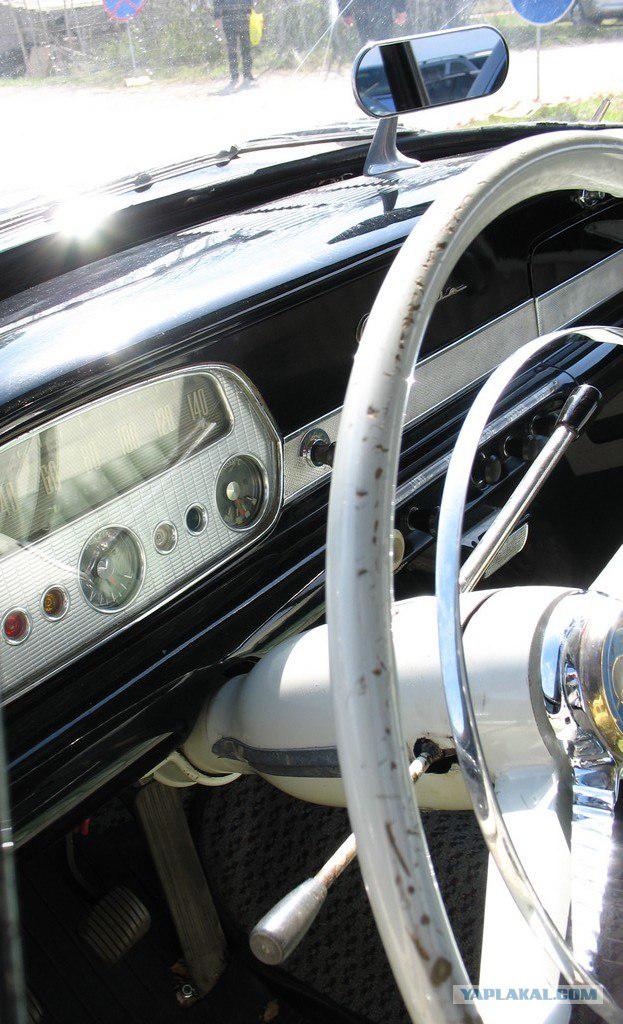 For French puffing the Renault 16:
The car for sale in the middle of a flea market, so get to it it was difficult to photograph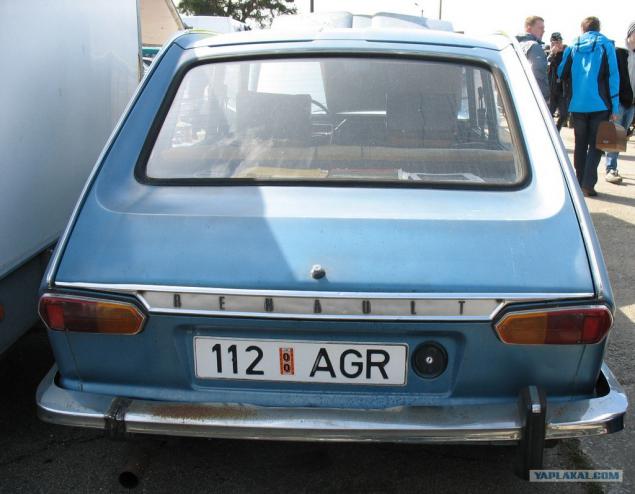 Rare seconds, when there was no car crowd of curious. Say about the body that it is in good condition, can only inveterate optimist, but, in any case, left the Renault under its own power.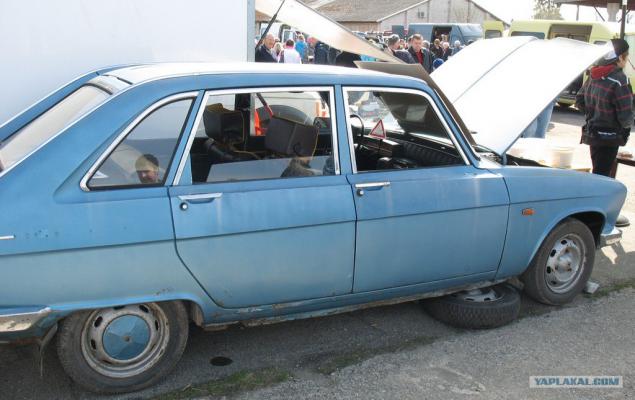 In 1966, the Renault 16 received the title of "European Car of the Year" for quite advanced for its time structure: front-wheel drive, independent suspension front and rear, plus an unusual hatchback. The engine was mounted longitudinally, transmission forward, as can be seen in the photo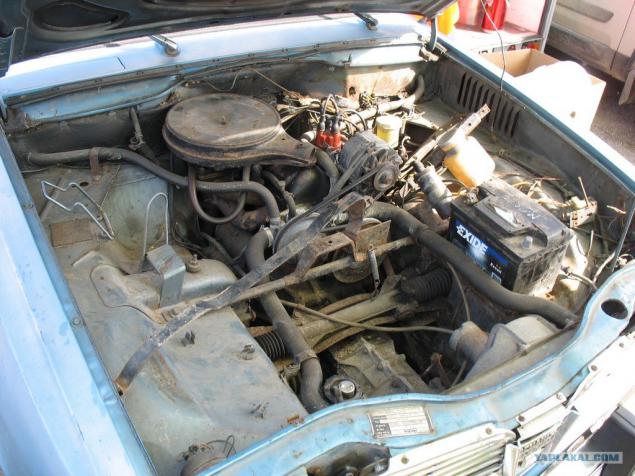 Old French - all infrequent visitors to the former Soviet Union, so that we can not forgive the most licked salon. The authenticity of the radio full confidence either, but a clear "kolkhoz" he did not look
For the UK performed a clutch of Mini:
Plainly minislёt clear this was not possible because of the increased public interest in the British minicar. I had to shoot in a short period when people were not so many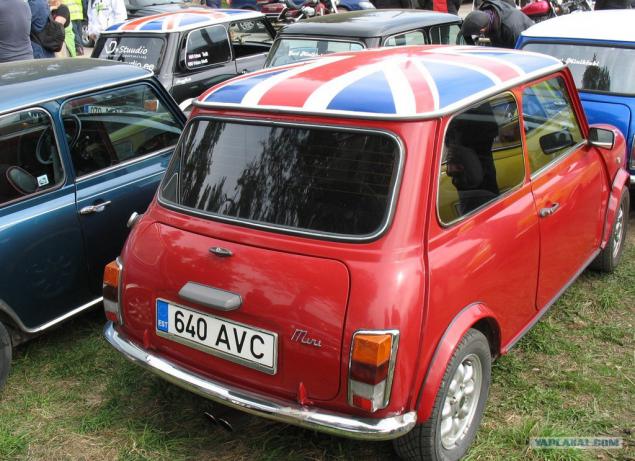 This Mini Morris was in perfect condition and the edge was the most accessible for shooting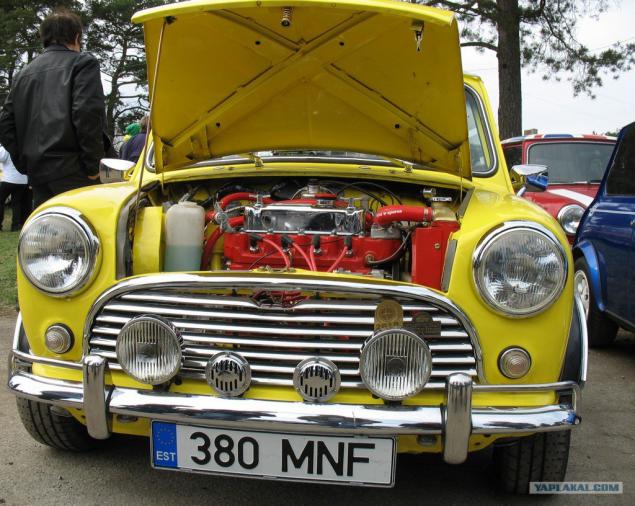 Ultra-compact and it's all available - yet Alec Issigonis was a talented dude. In this instance the engine is spotless, chrome shines as medals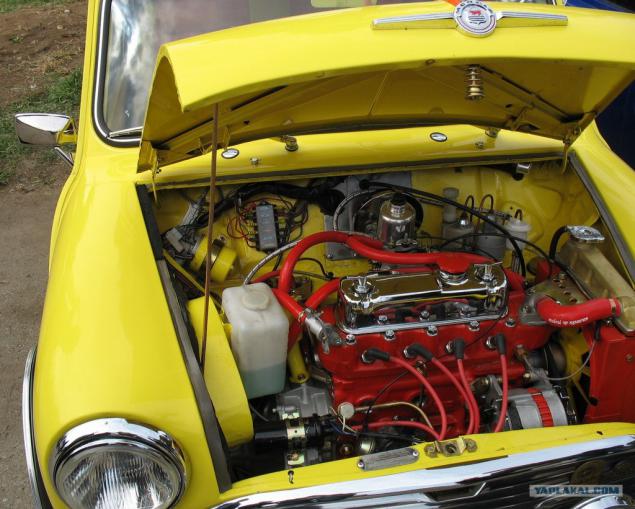 Salon, unfortunately, had to shoot through the glass. fan of the "Mini" I've never been, but to the owner of the machine is impossible not to like respect. The case where it can be said about the car - "Yum!» :-)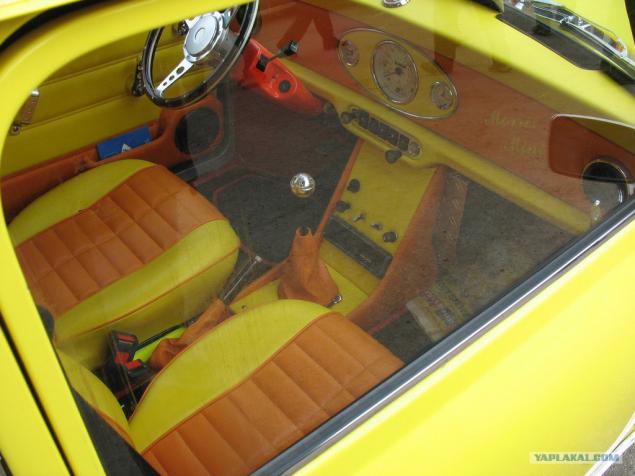 Other. New light
From the US auto industry met Army Willys M38 (sale price almost 11 000 euros) and Buick Wildcat, American-style massive and imposing. Conditions for normal shooting was not, so some general kadrov.Poka buyer for itself Willys was not found, the owner of haggling hats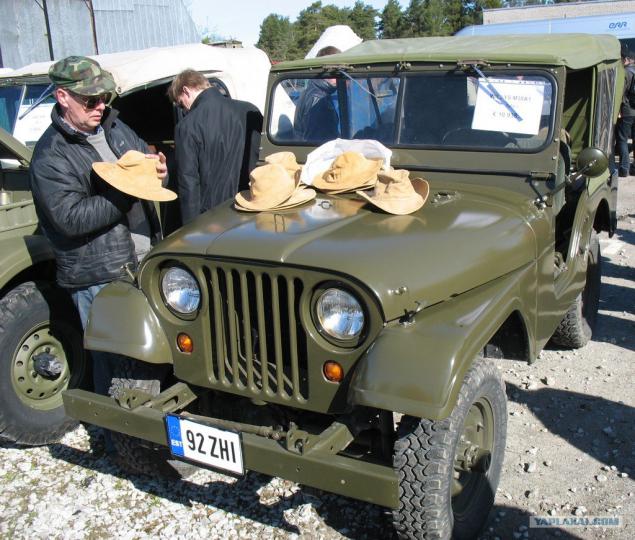 Inside, as befits a army jeep utilitarian, everything is easy. Signs and stickers on the panel reminds the driver recruits about important moments operation Willis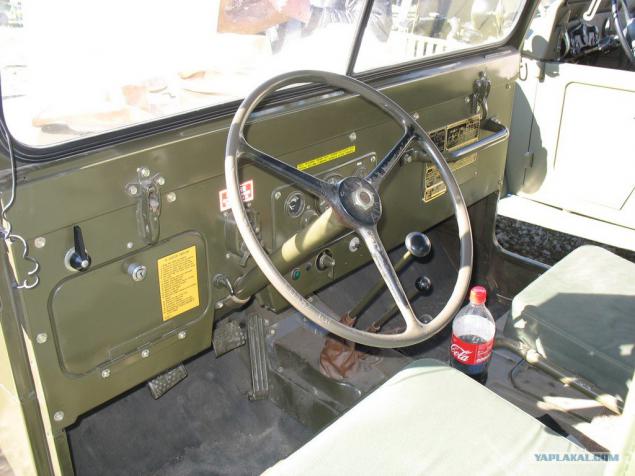 What should and should not do good, suitable to the driver - all in a single instruction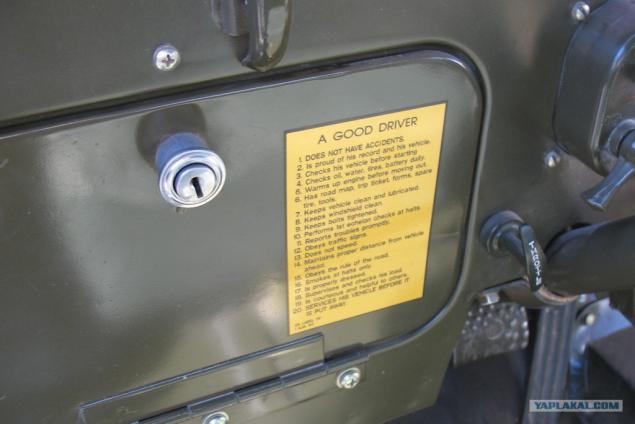 Buick Wildcat comes from a happy era in which there was no place the energy crisis and fuel economy. Therefore, it is huge in everything from the body and ending with engine V8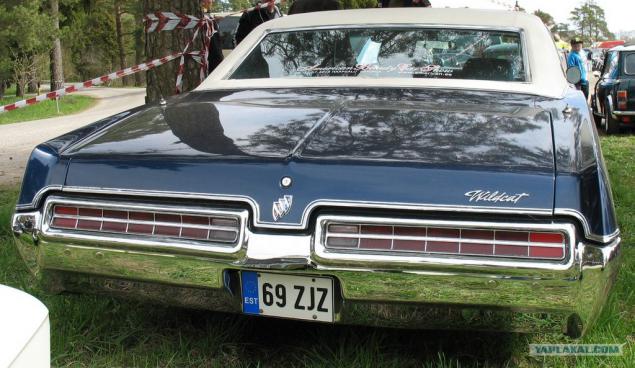 This is a classic American car late sixties. In Europe, these did not go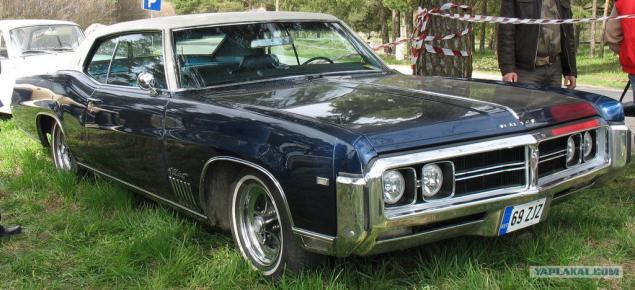 There were a lot of fans, and for military weapons, form various types of troops, bayonet knives and stuff in stock. For example, here is a product:
That's all, thank you for your attention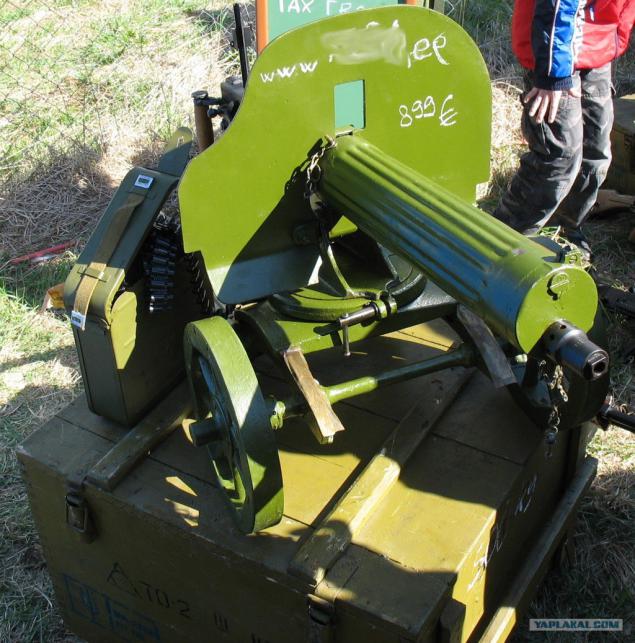 Source: