The author of this photo essay often likes to walk on the various flea markets and junk shop. He recently visited one of these markets in Brooklyn and in a hurry to tell you that there can be an interesting buy. The price of every thing I did not ask. Is not always clear where the seller, and I had no purpose there to buy something. Flea market prices for these are usually in the range of from 5 to 100 dollars. The simplest things are on 5-10-15, something more serious, such as camera, sell for 40-60. Large or qualitative things go for the drain. Something much more expensive there, but rarely. It's still not antiques, but ordinary old things. And it's the New York price tags. Beyond all this costs much cheaper.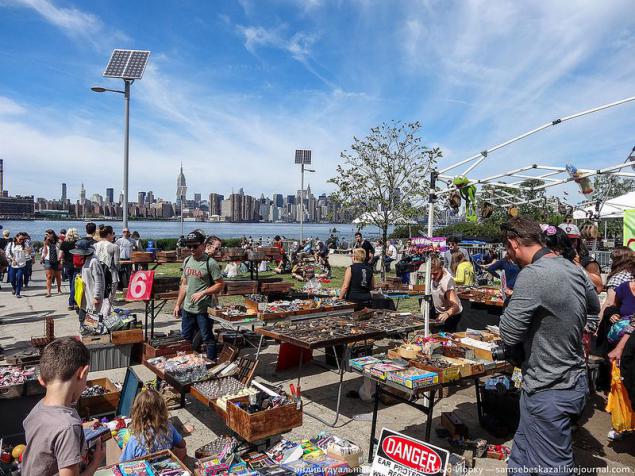 At the flea market, you can find just about anything. Sometimes it really surprises with its range of meaninglessness. But once sold, then it is probably someone who needs it.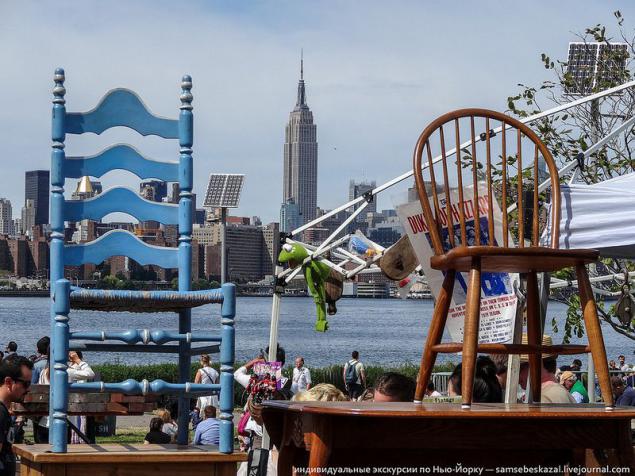 Someone produces and sells iron letters. You can buy one, or you can type a word.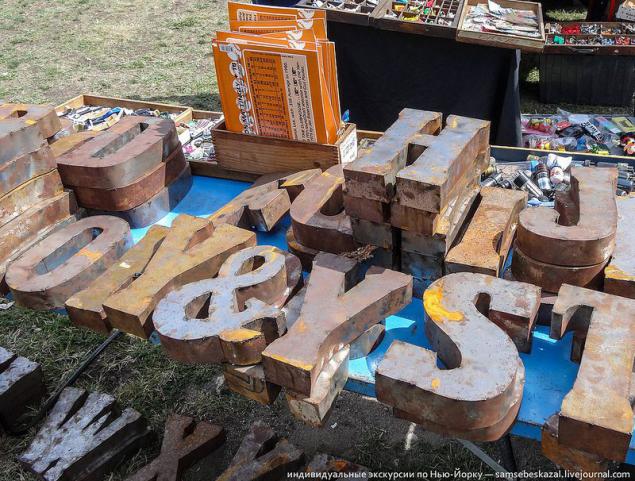 Box horseshoes, springs and gears.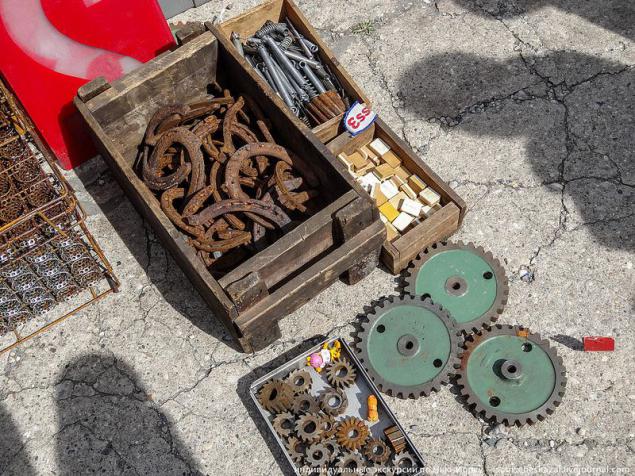 Patches with overalls. Almost every mechanic has such with his name. But who buys them here, I'll never know.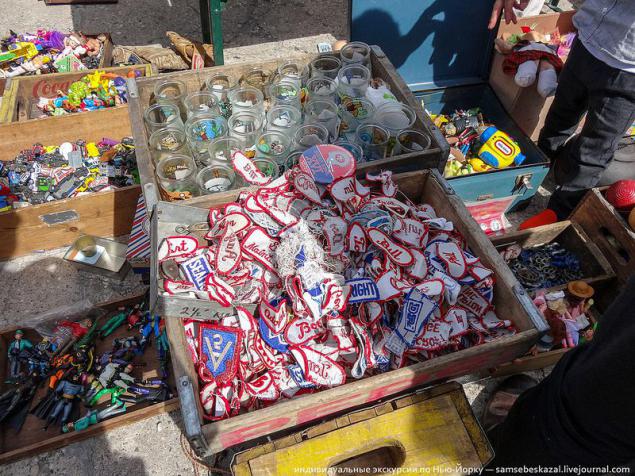 Person for dolls.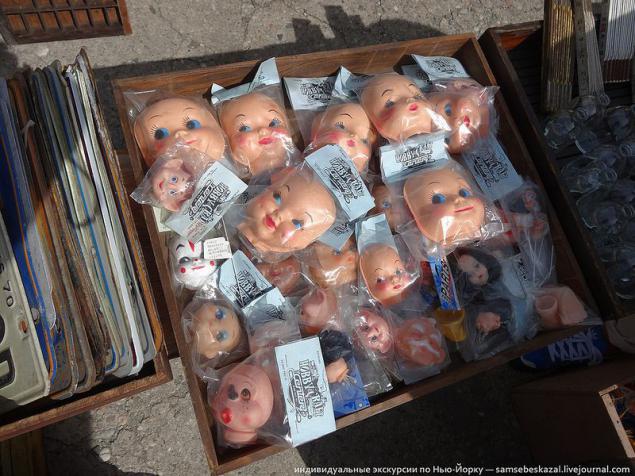 Smiling cars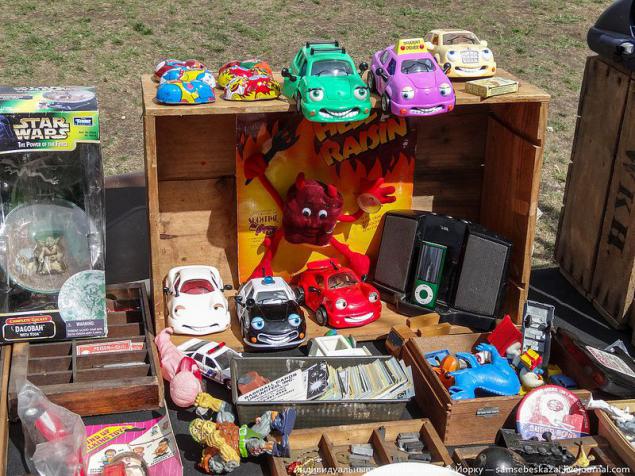 Belt buckles.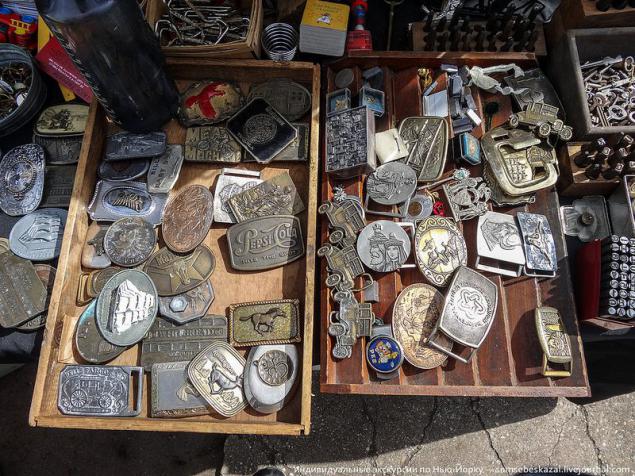 The girl sews pillows with animal prints.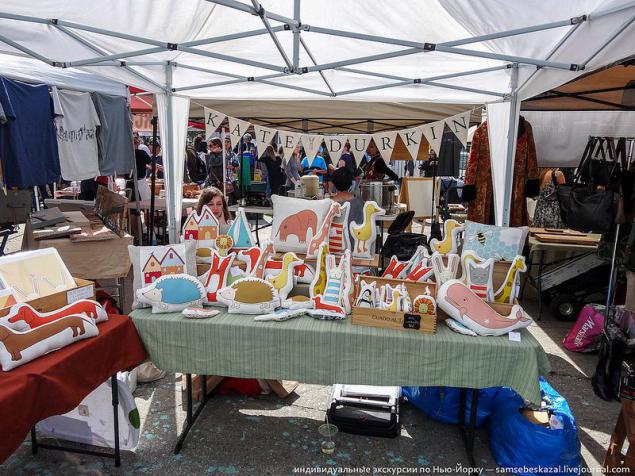 Cast iron mermaid.
Piggy. Put a coin into the language, press the lever, and the Negro swallows it.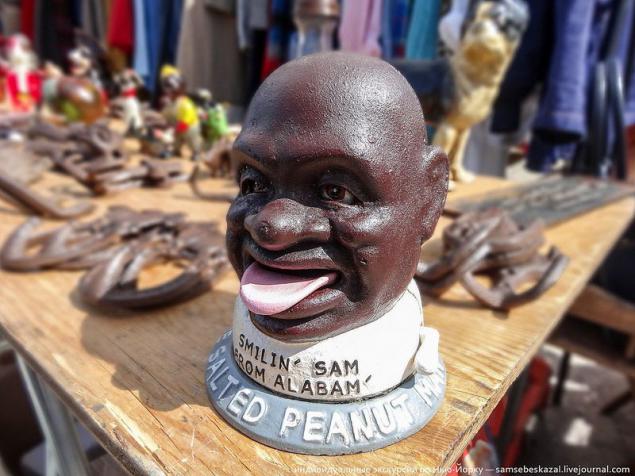 Piggy bank too.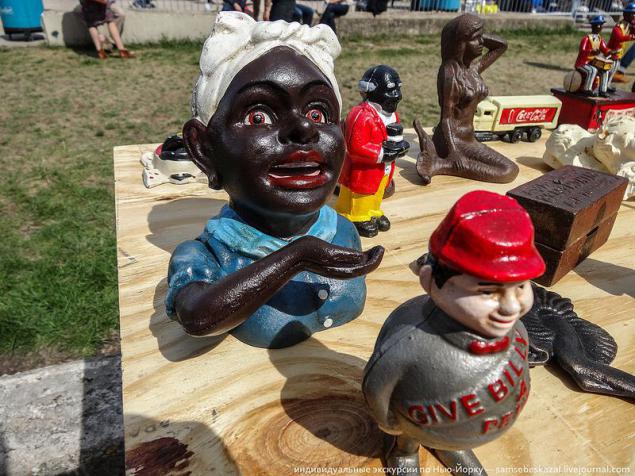 This is the classroom. The bottom of her soldered. Just because the money will not pull out. As a child, in such cases, all battered, using the normal range.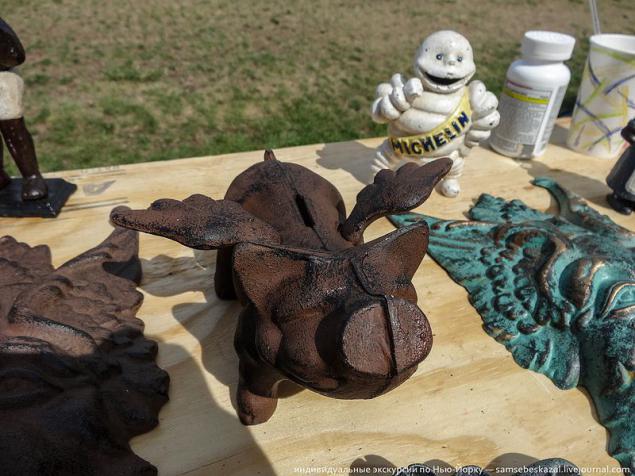 Someone selling their own tailoring (most pereshiva). I liked the American flag as a tablecloth. The girl in a fur hat (the street was under 30c) is also beautiful.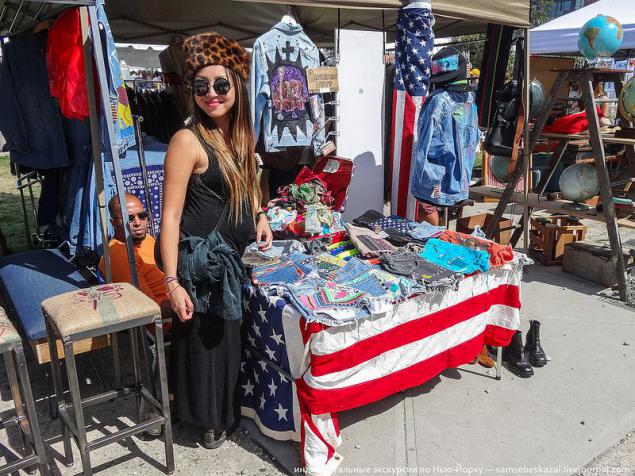 Globe with backlight.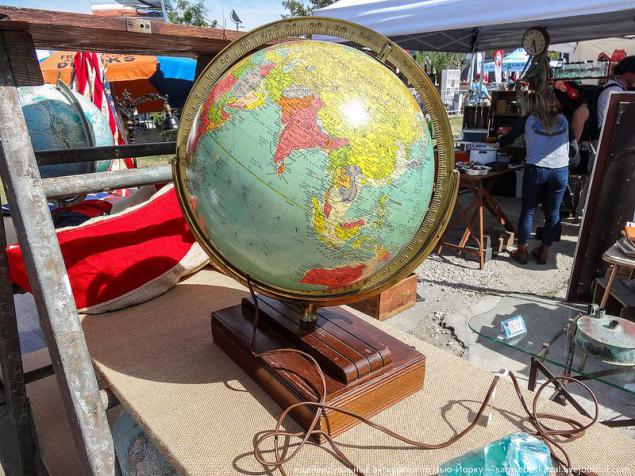 According to the map it is the post-war (56-year).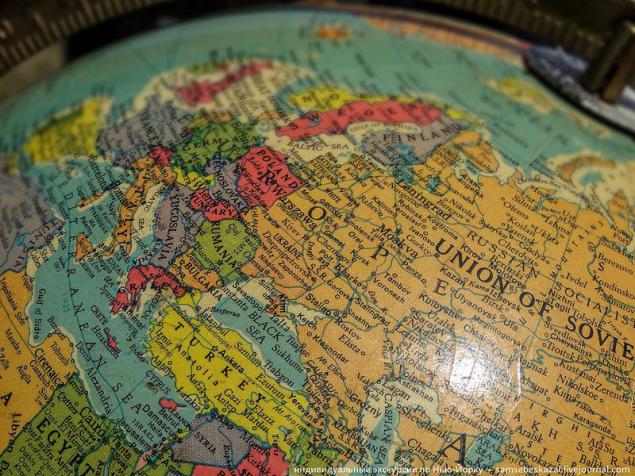 Mincer. When I photographed her, then behind heard one man say to another in Russian and with a strong emphasis - Look! I know this thing with a manual! This chopper. My grandmother has this.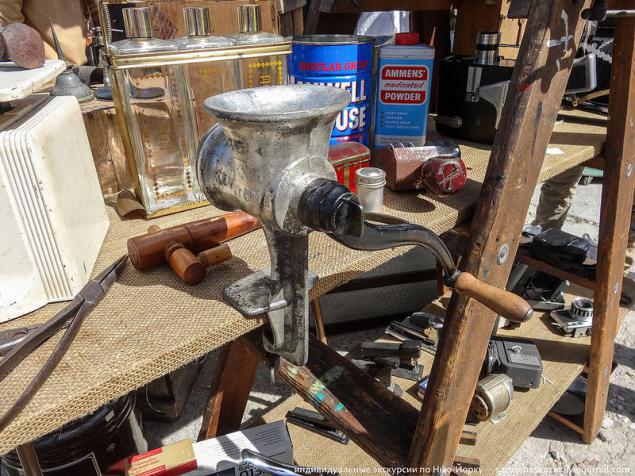 Keys, scales, and cameras.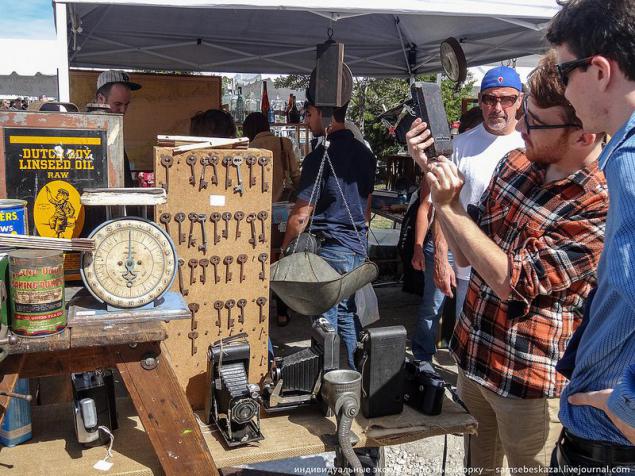 I have a home somewhere there is one. Well, or similar. Also folding and also Kodak.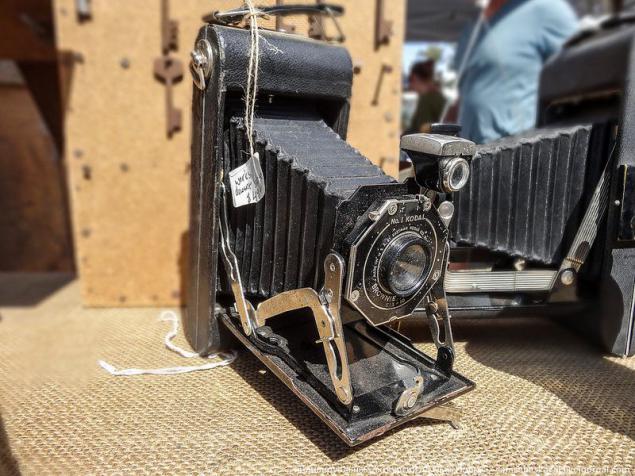 Jar of flower tea.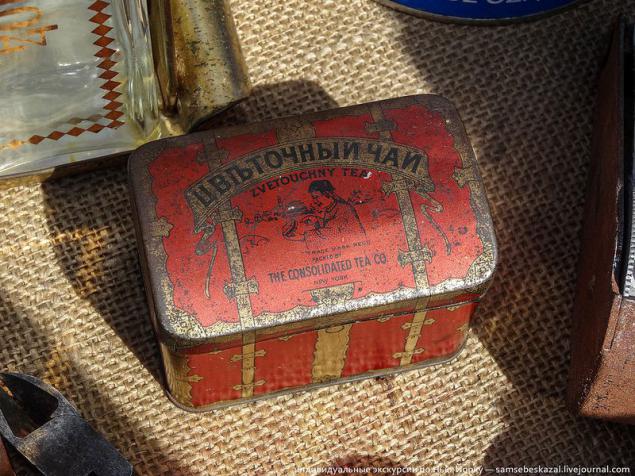 Peaks to crush ice. Once upon a time it was sold only in large chunks.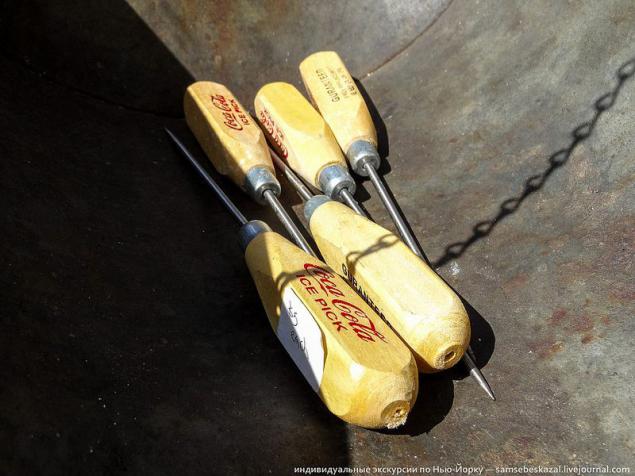 Painting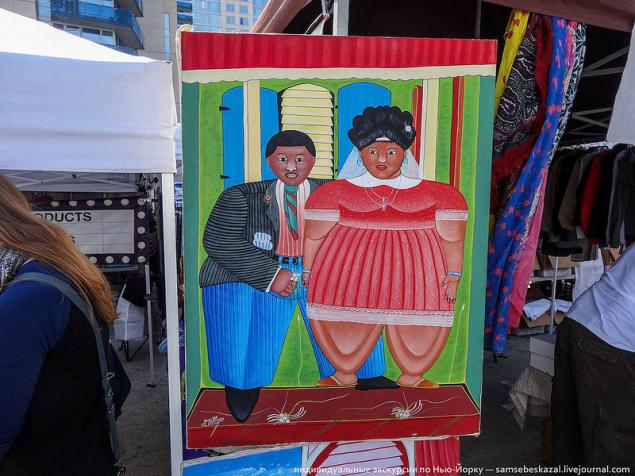 Carpets.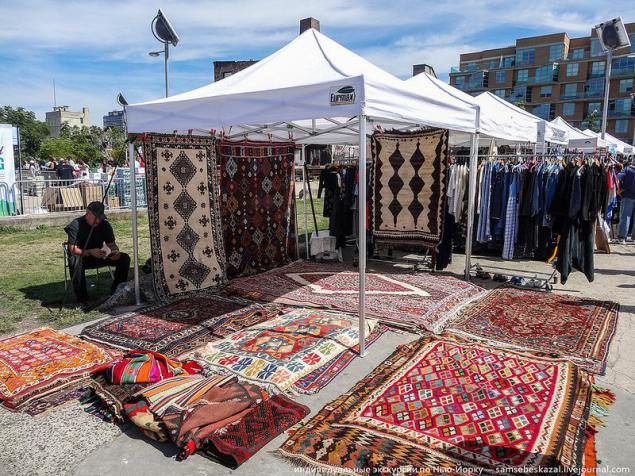 Some silver jewelry. But I liked it not, and layout. Simple as that, and the soul is done. Wooden box, and sprinkled on the bottom of the black beans.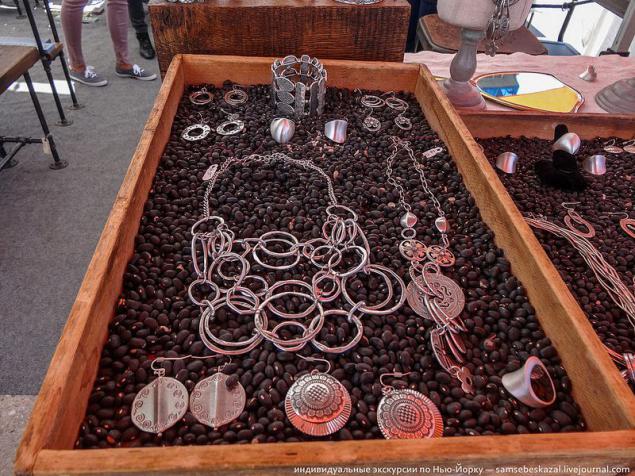 Explained to the child that this plate and where does the music. Volume at the gramophone regulated opening doors. The wider they open, the louder the sound.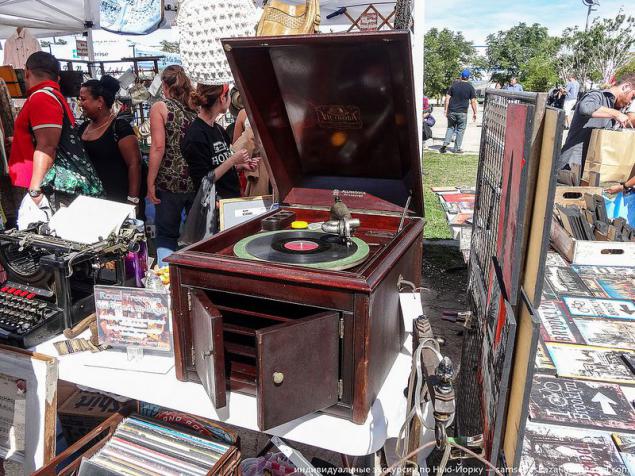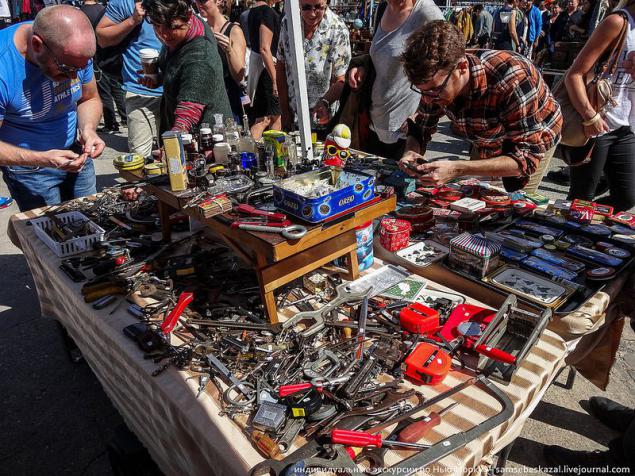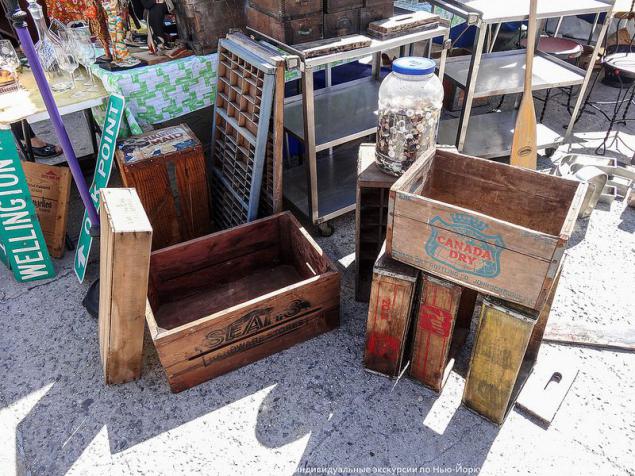 Tyler Area Derdona.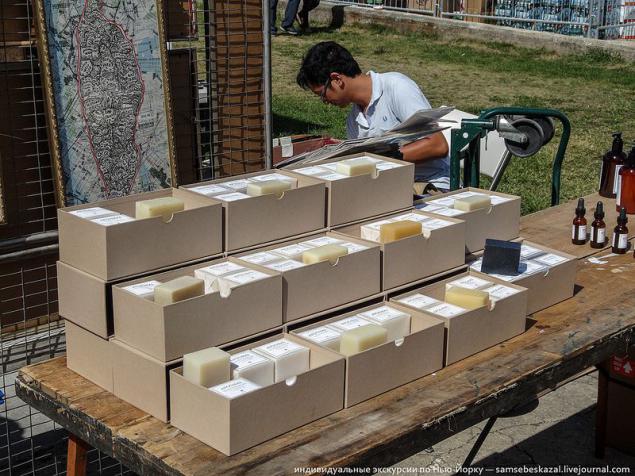 The old tool.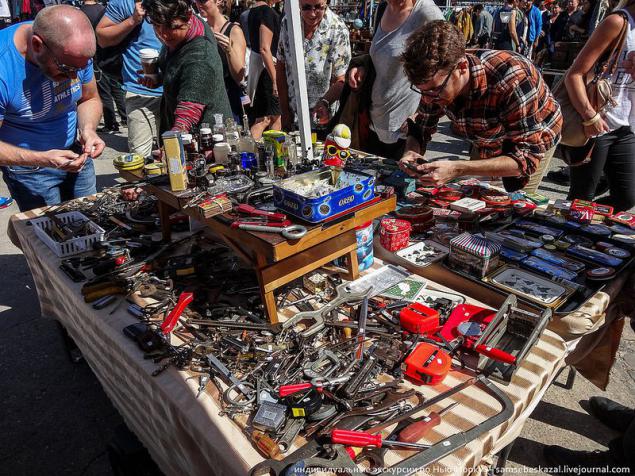 Boxes that previously transported glass containers.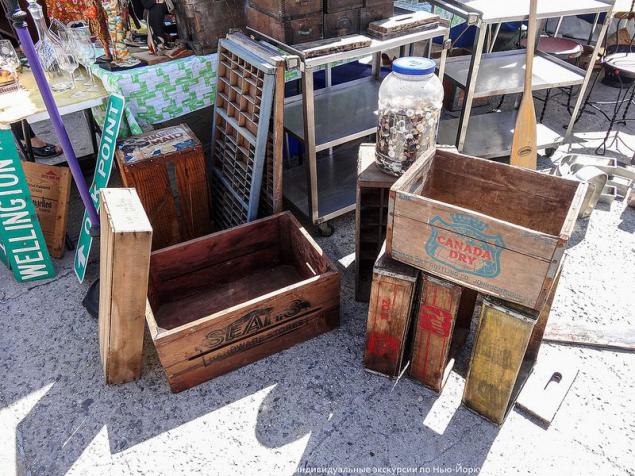 Old photos. These are on every flea market. Do not really understand who needs old family photos.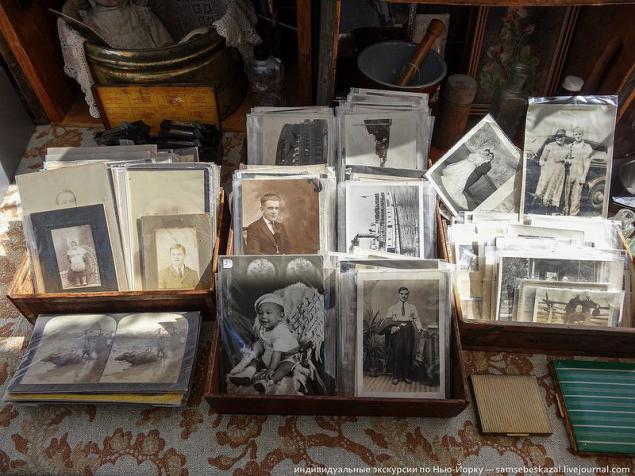 Indicators of streets.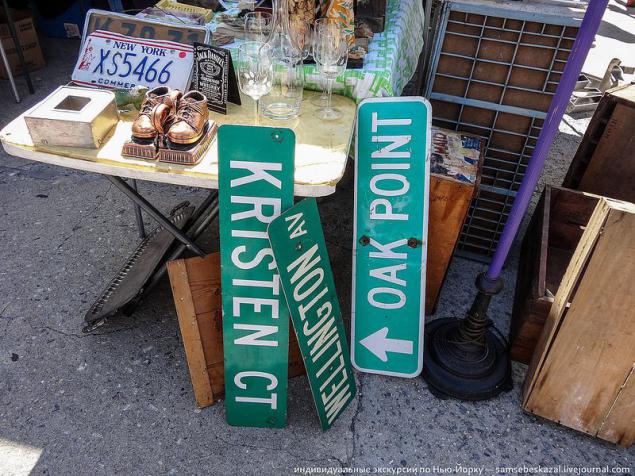 Car number 1929.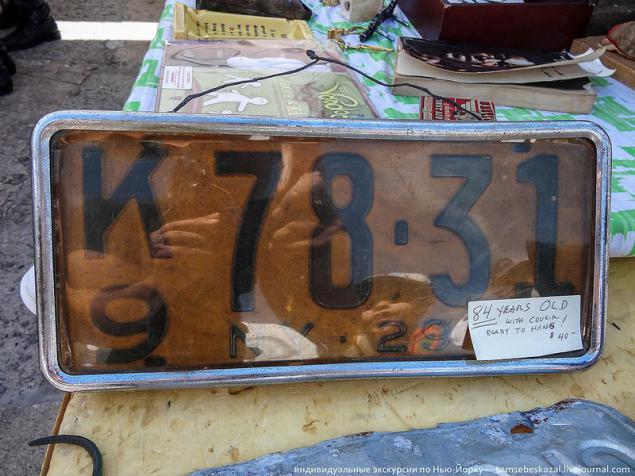 Stamps with Hitler.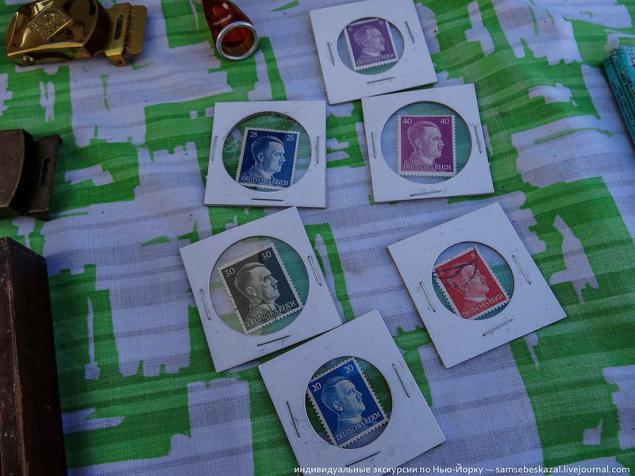 Another "compact camera».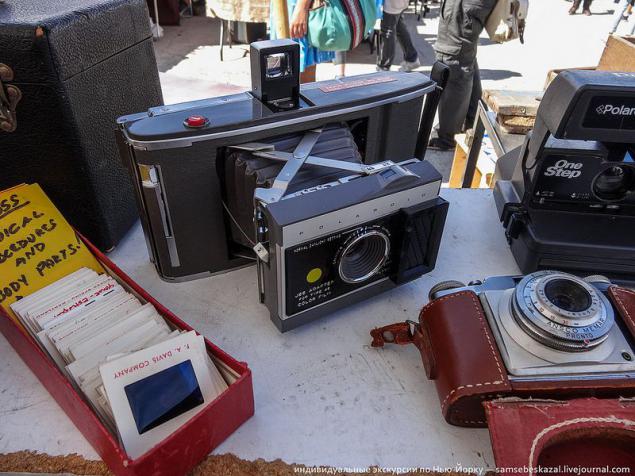 I can not understand why people are buying old clothes, but a mystery to me why buy an old shoe. Especially if it is normal with mean shoes.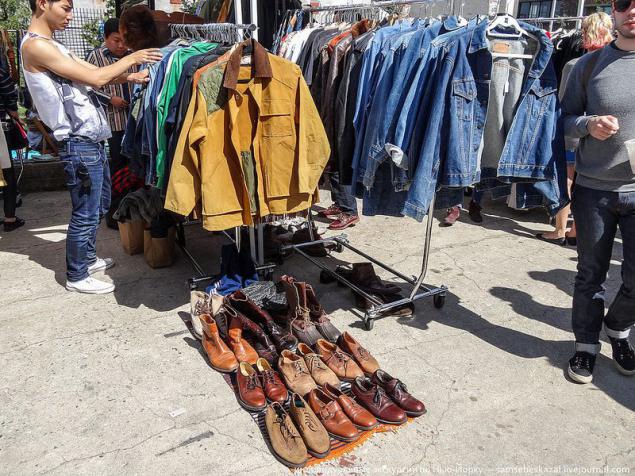 Shoes for hipsters.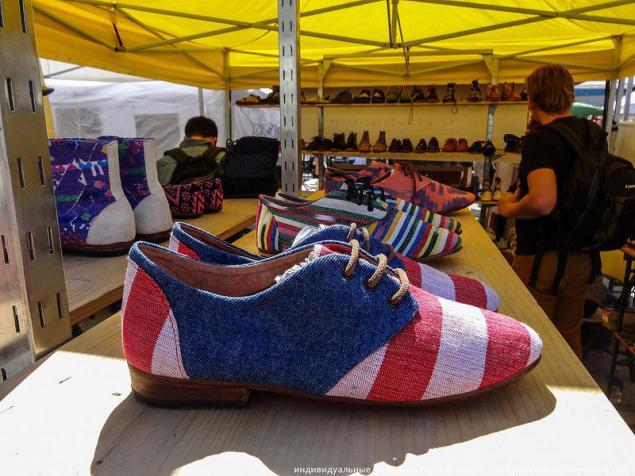 Photographic plates.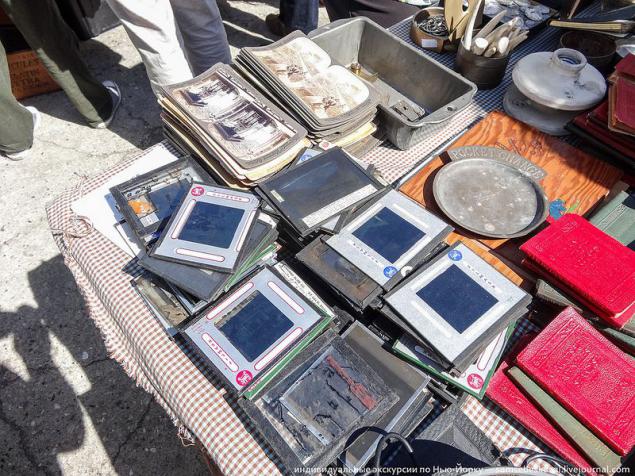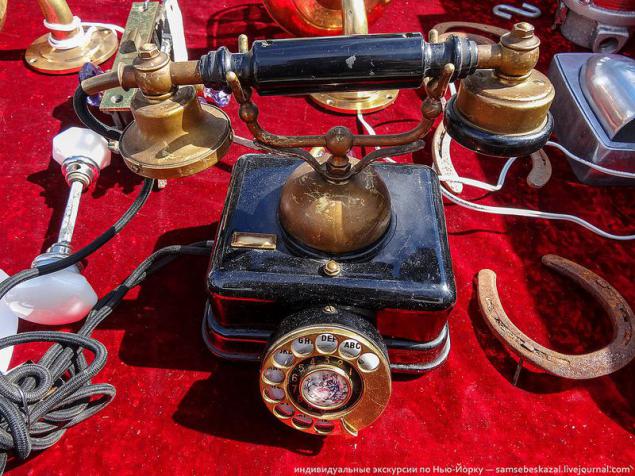 Old school desk.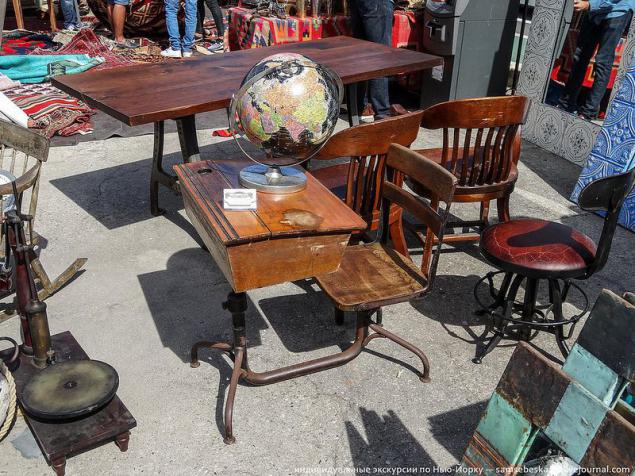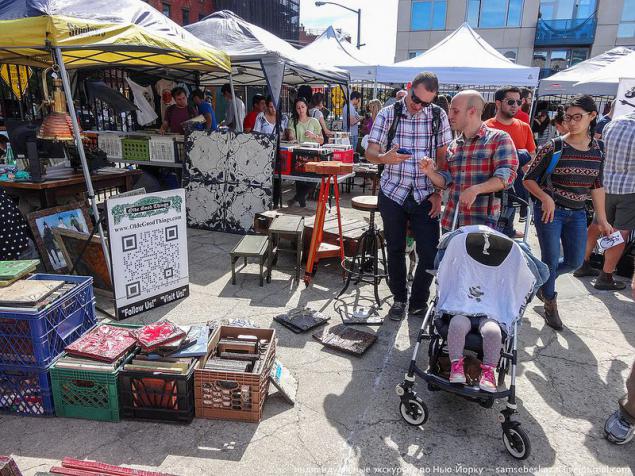 Plate.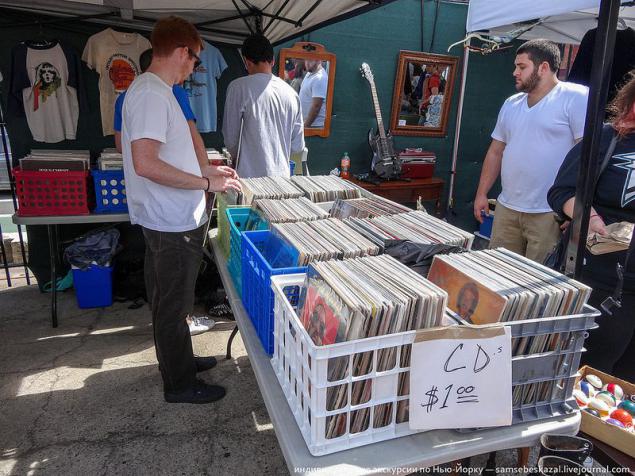 Familiar faces.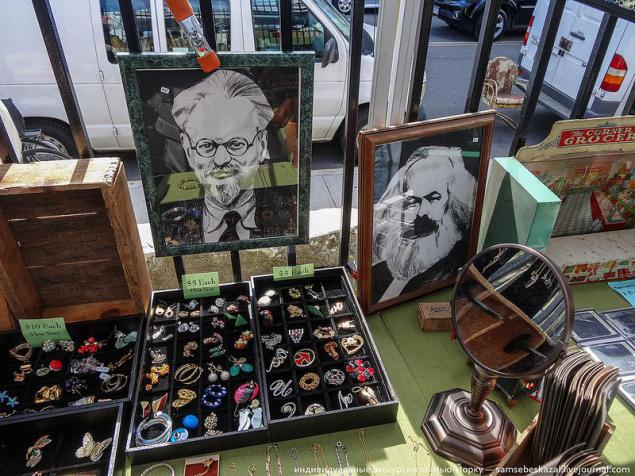 I wonder how the wind this tutorial brought to New York.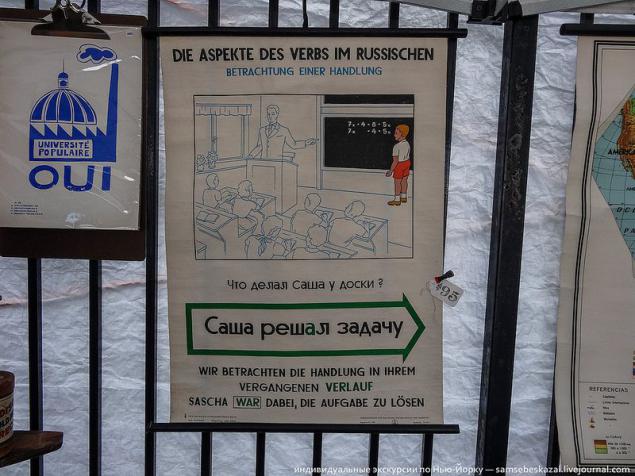 The company manufactures and sells kites made in the form of a sailboat.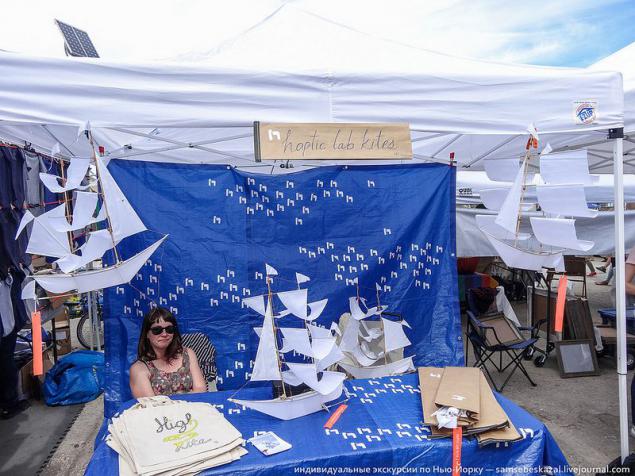 These guys sell t-shirts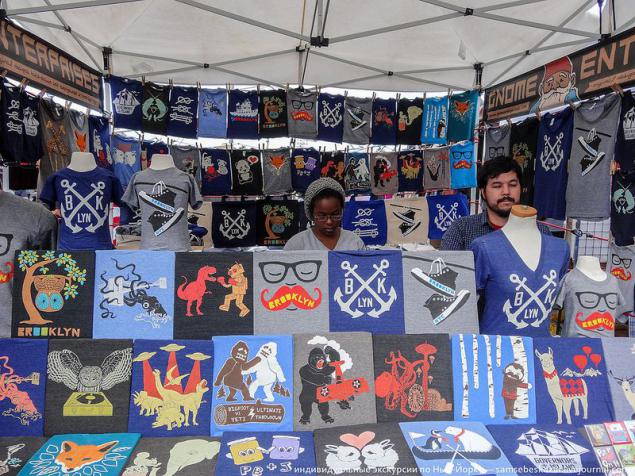 Sellers bike.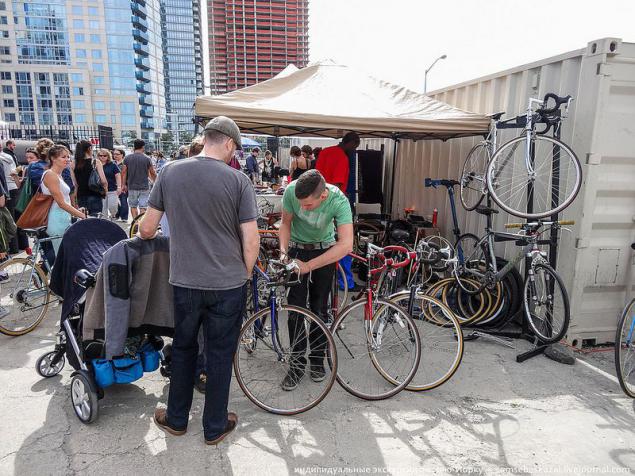 Had never seen a fully chromed great.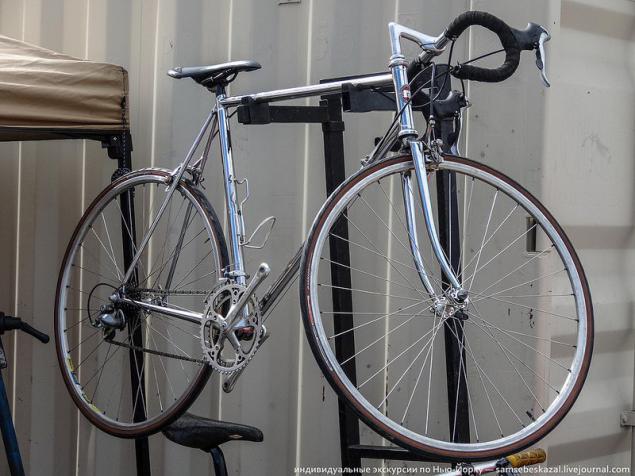 This company sells all with the image of a bicycle.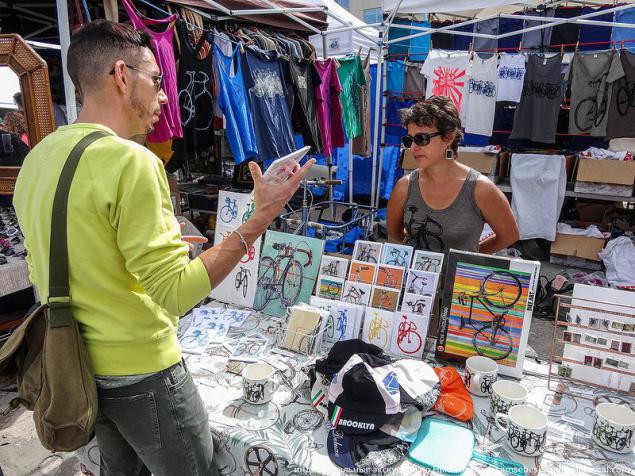 In addition to the old stuff is still there with different food stalls.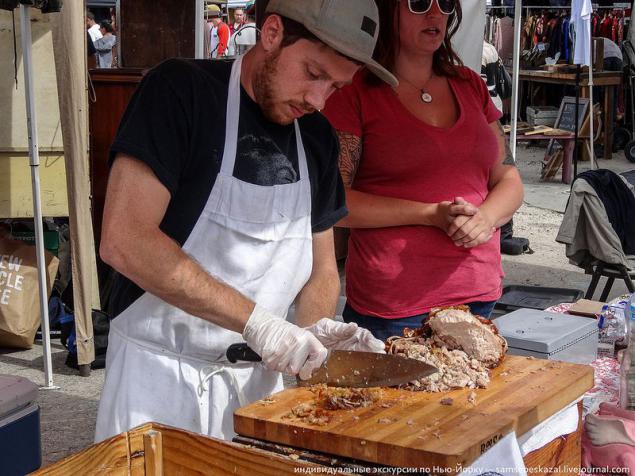 But in my opinion a little expensive. A slice of pizza for $ 5 it is somehow too much even for New York. The trailer is the right mobile pizza oven.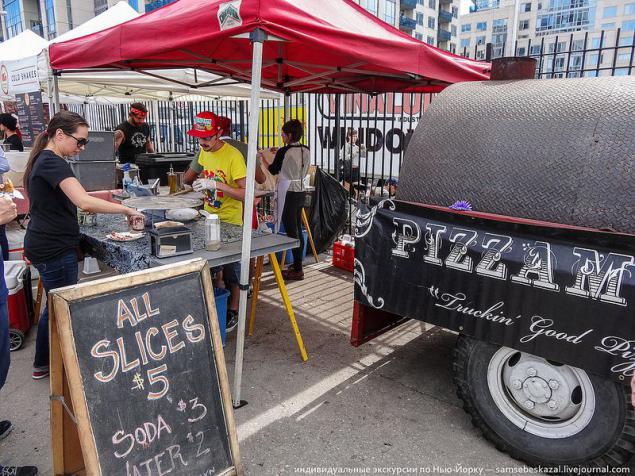 Source: samsebeskazal.livejournal.com