Yes, you heard right in the electronic markets of Africa can be found very rare and interesting electronic copies. In this post I will show you the usual outlets electronics and mobile communications in Africa. As a rule, all African decent camera phones have many mega pixels, the ability to install a mandatory 2 SIM cards, internet and of course, in spite of the set button - screen popular in Africa function touchscreen. Even the old Nokia has its touchscreen, it's in Africa cool and fashionable.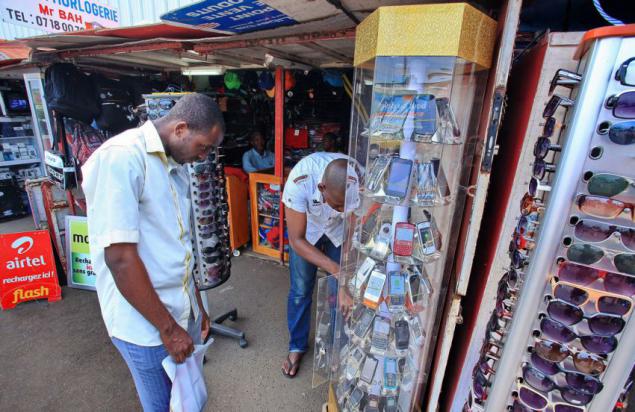 A shopping center with a loud African name - "HELLO»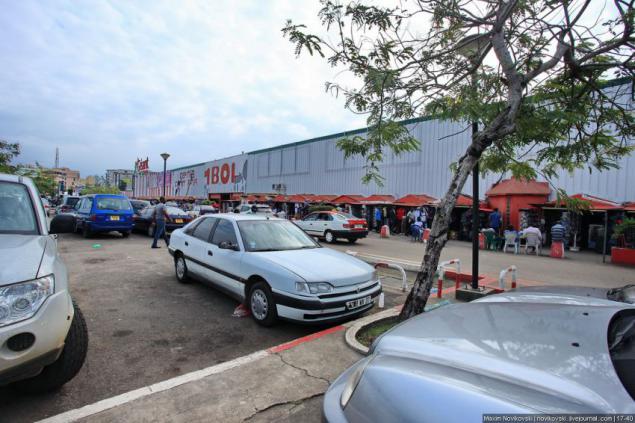 Nearby shopping centers in Africa, intensive sale of electronics from the UAE and China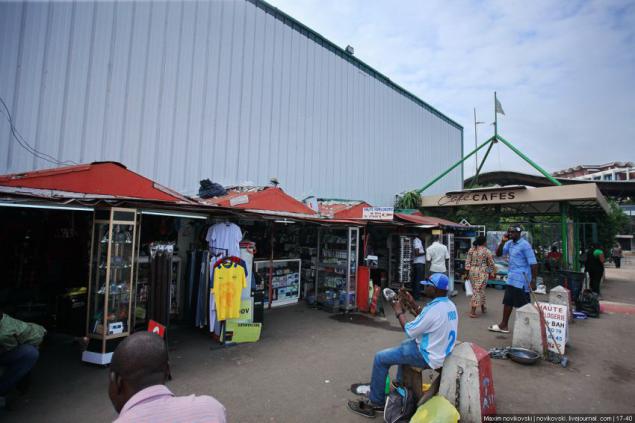 Here you can find almost everything - from the Chinese mobile phone to the American plate
And of course, here sell everything from junk Dubai. Huckster fly to Dubai and buy goods for sale, flight from Africa to Dubai worth a penny.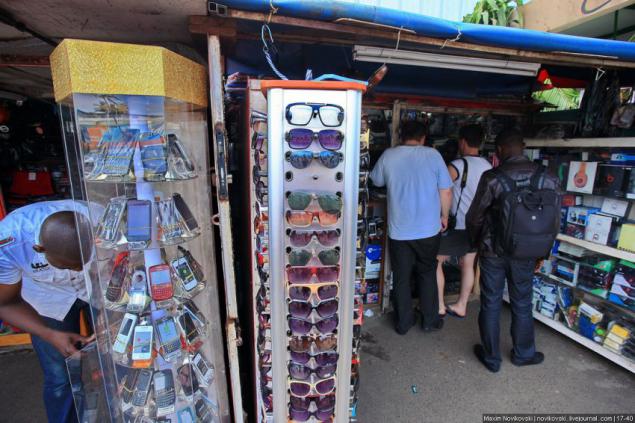 Here it is necessary to bargain. Without trade - you goof by African standards.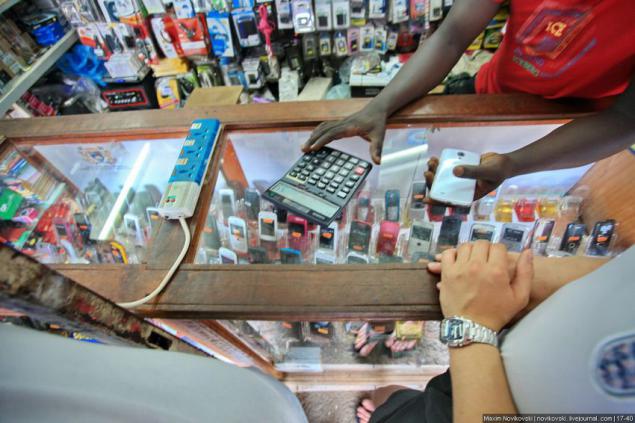 To visit me came from Omsk bloggers, they found there a new mobile phone Nokia from the movie The Matrix. To feel like Neo and enjoy all the delights 2 simkarty embedded photo-cameras and a powerful processor in the Nokia rarity - should pay only 30 bucks. Such a cool phone in a Funny housing and for the money you can buy only in Africa.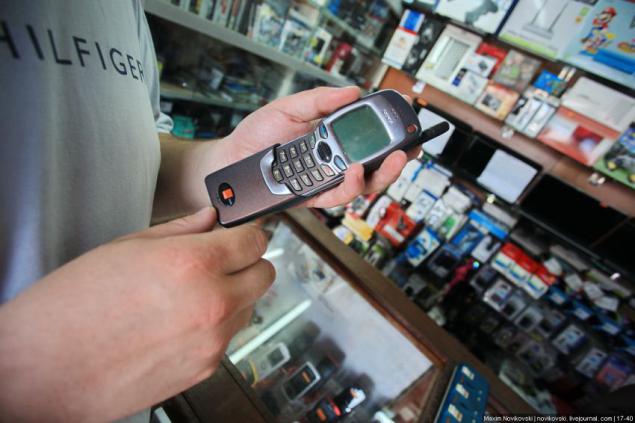 Start trading. This process is troublesome. 20 want American money. Merchant Gabon wants $ 28.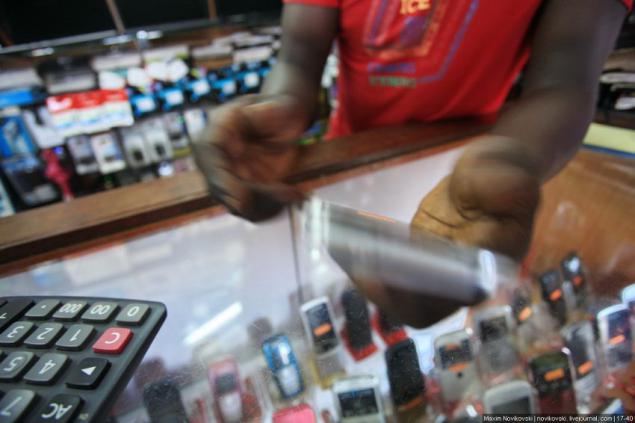 In short there are many native and left shit. There is even a very rare thing.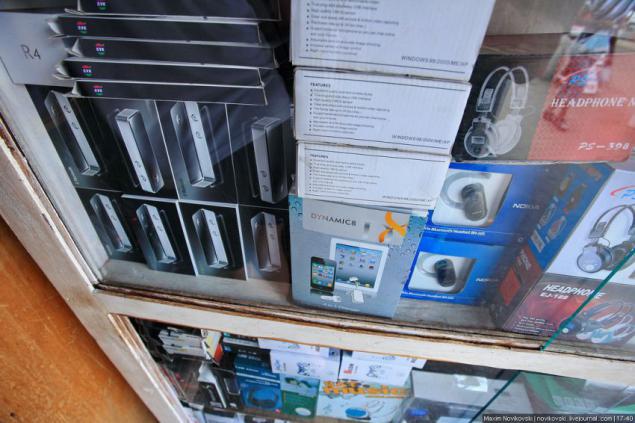 Keyboard Mac costs about 20 bucks, Mac mini speakers - 30 bucks, headphones Beats - 20 Baku.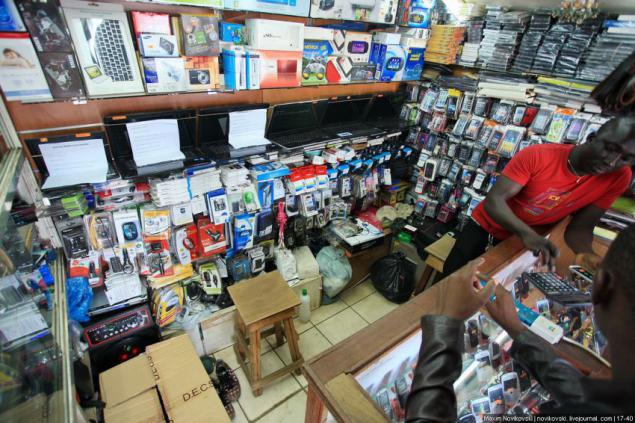 The most expensive in Africa - a digital SLR and photographic, TVs, laptops.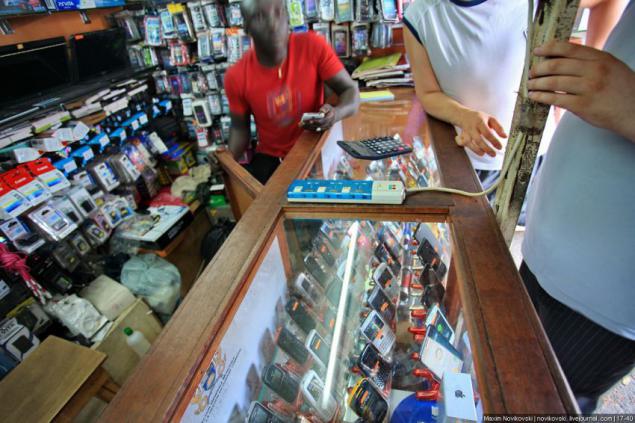 Playstation 2 worth - 200 bucks. In every African family has a Playstation, a favorite game - football and auto racing. HP laptop easiest in Africa worth - 700 bucks on a laptop hard drive - 250 bucks. Feel what high prices for computer equipment? This is Africa. Here Porsche Cayenne 3.2 S is worth 30 thousand dollars, and a simple LCD TV Samsung 5000.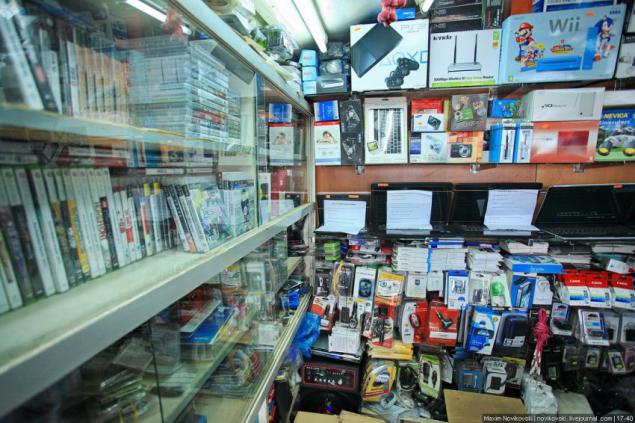 In Africa, very popular because of mobil - Blackberry and HTC, iPhone and all Apple products is popular only among foreigners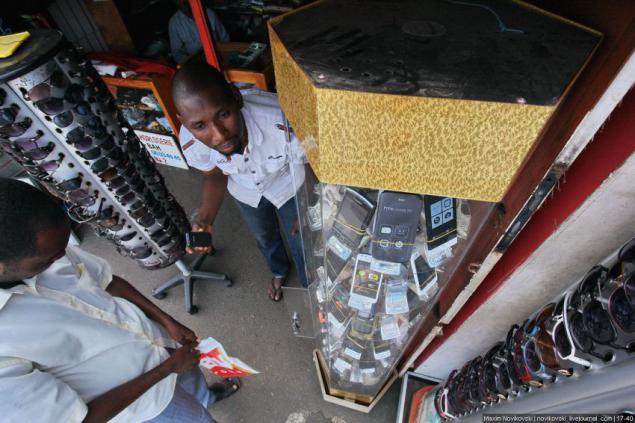 Is there combos and strobe lights. In Africa, like all sorts of loud rap and dances in the courtyards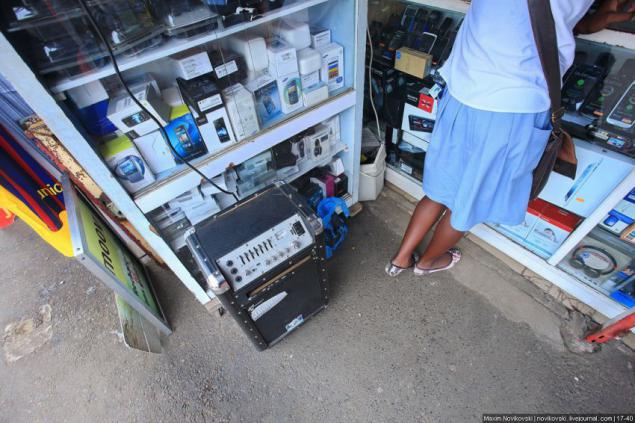 Photographic equipment Africans is a double sense. On the one hand - it's insanely expensive, on the other hand - each offers to buy your camera for good money. In short, the photographers in Africa will not be wasted with hunger, then you can profitably sell the cheapest zerkalnik two prices. For example, the carcass Nikon D 1100 in Africa costs between $ 1700, D 7000 - even scary to imagine how many thousands, about his Sanon Mark generally keep quiet.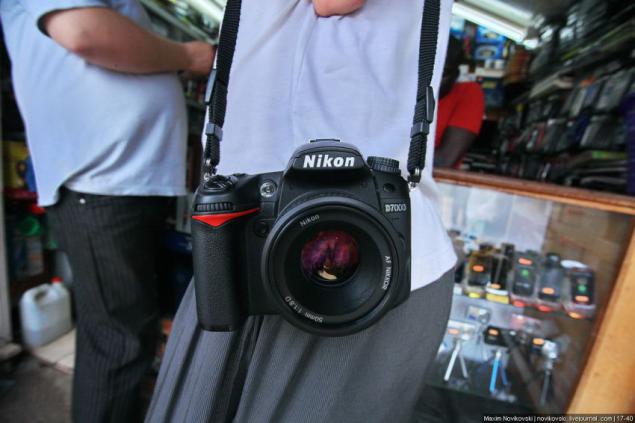 Source: novikovski.livejournal.com