Something recently on Yap became frequent topic of homemade products. And I thought that, too, not a finger to do, and was hungry, glory and greenery in the subject. I decided to post the way I designed the wall of the room in Japanese style.
These are the first attempts. Can you blame. Musician plays as best he can.
Will be 28 photos.
So ... Renovated wife told me that he saw one of the walls of the room so as long dreamed of. To have pictures with oriental scenes and between the shelf with figures of men and women in national costumes. Then he made a huge eyes and said to them in such lanterns were ... And the cherry blossoms to ...!
Dig tyrnete books on Chinese painting, I was filled with the spirit of the east and sbatsat four watercolors, symbolizing the respective seasons.
1. Winter.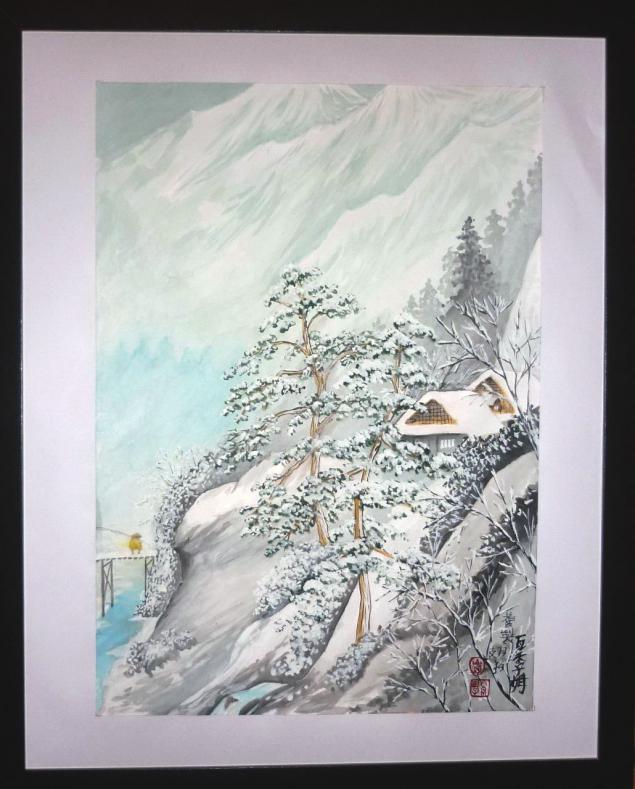 2. Spring.
3. Summer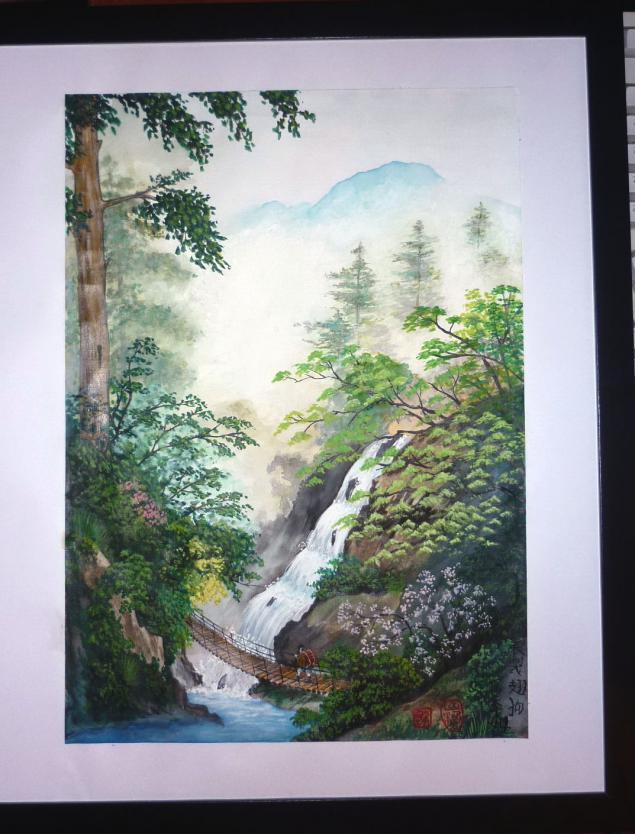 4. Autumn.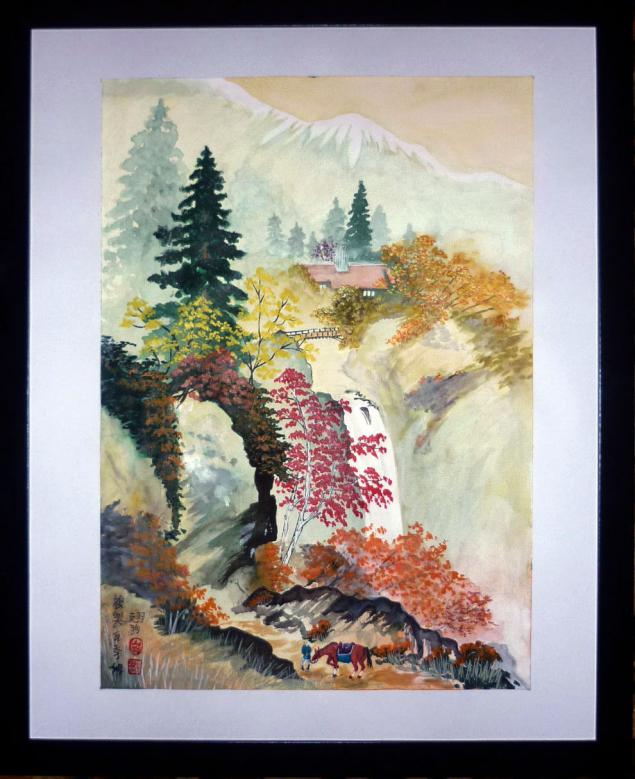 The original pictures spёrnuty from the network. He redraw as best he could. Not on the squares, as well.
And in general, kitoe-Japanese rather blinkered art. Everything is based on the stamps. IMHO, of course ... Stamp Falls, stamp bamboo, etc. I mean the traditional rather than contemporary art.
Thrusting image frames from Ikea (guys are advertising. But ... But if ONET pay me, then - advertising will), he began to sculpt a samurai with samuraykoy.
5. This samurayka here. Alpha version.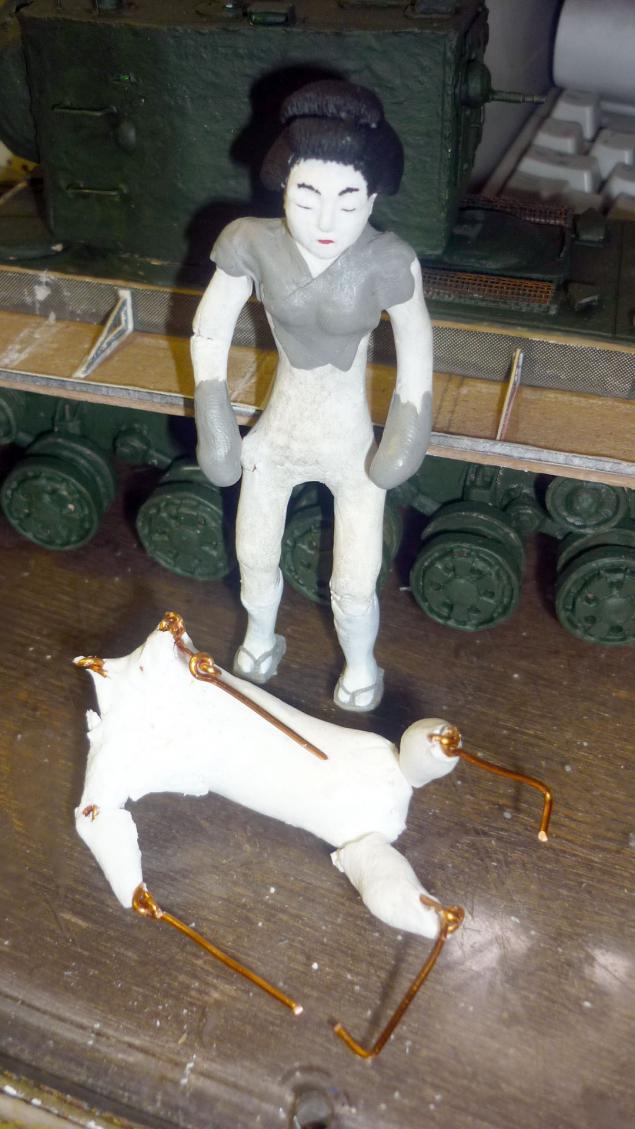 6. A little later.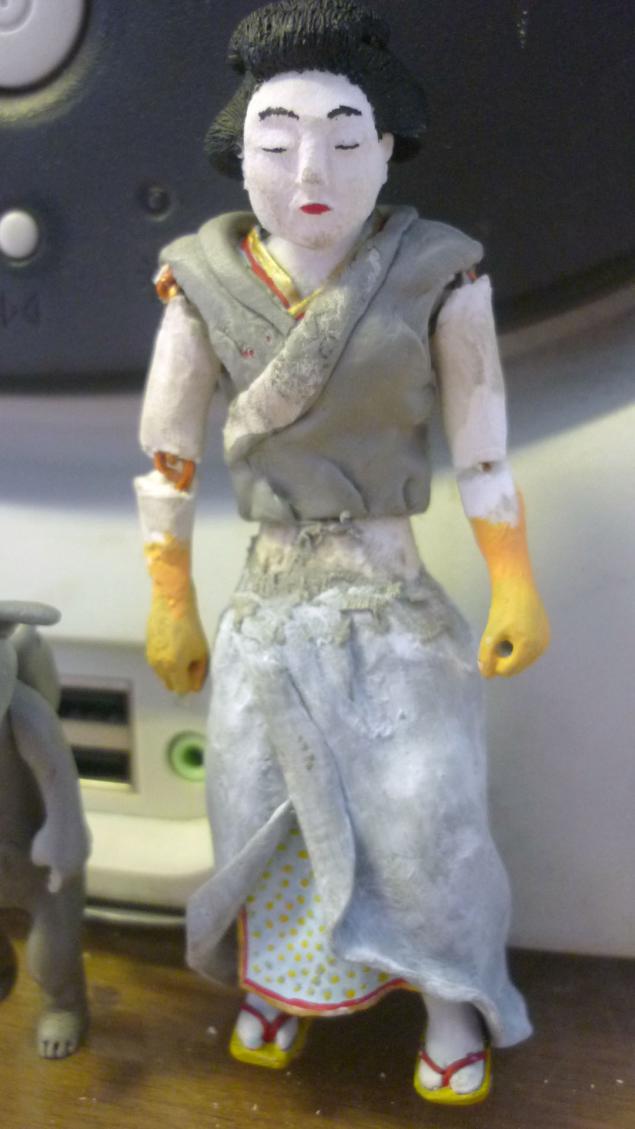 7. Posti ready. You can already paint.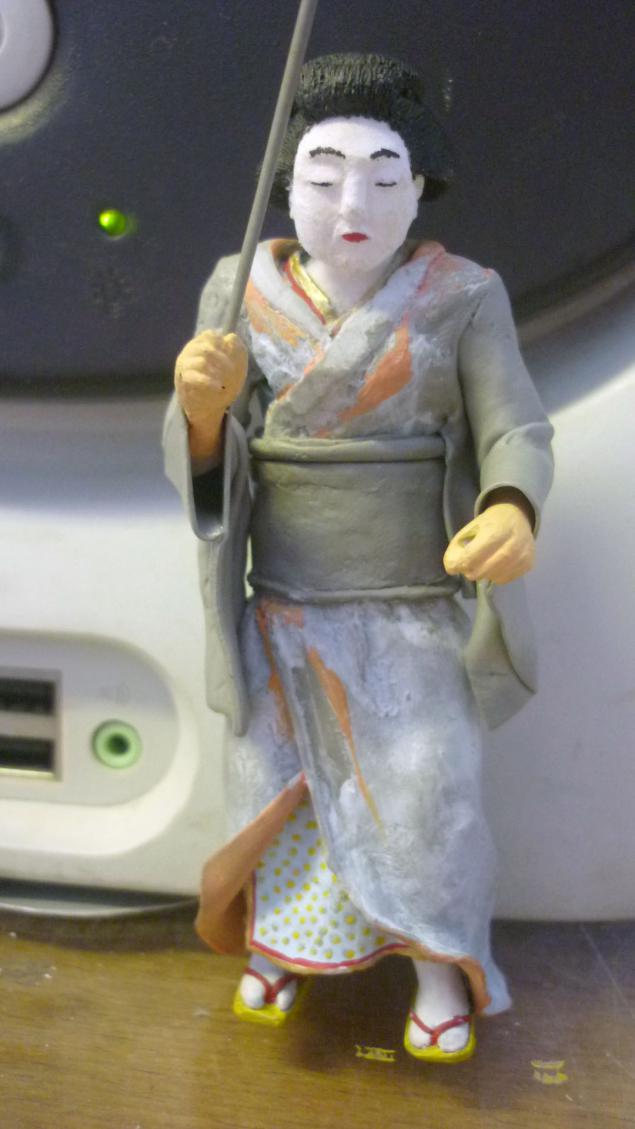 8.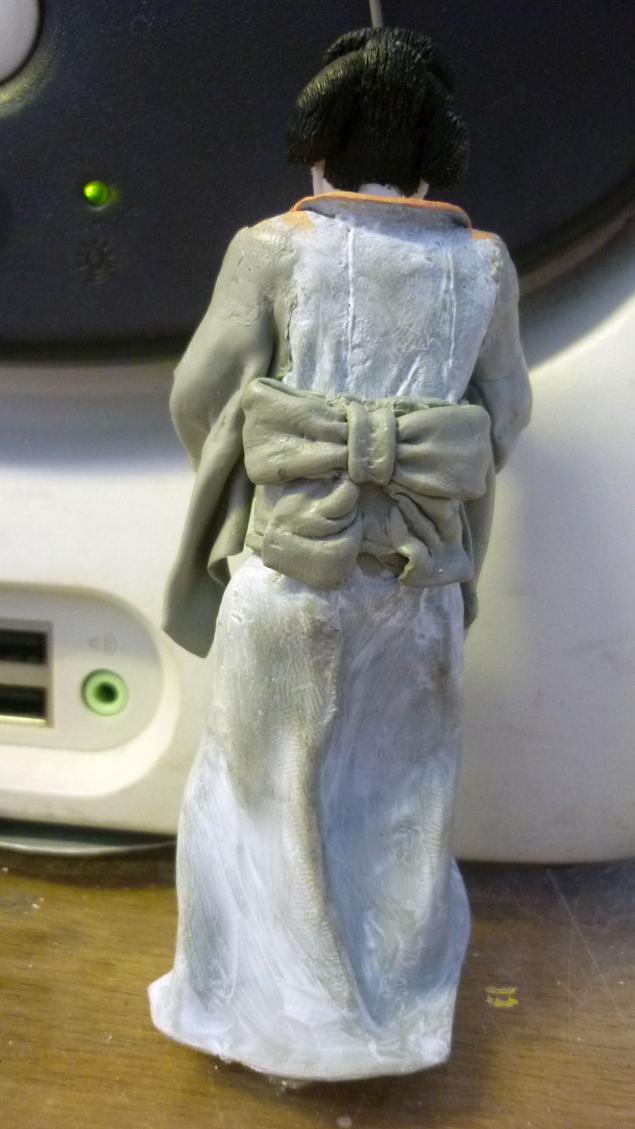 Painting. Though, maybe not quite so traditional classic color robe, but I was not strictly adhered to any period of Japanese history.
9.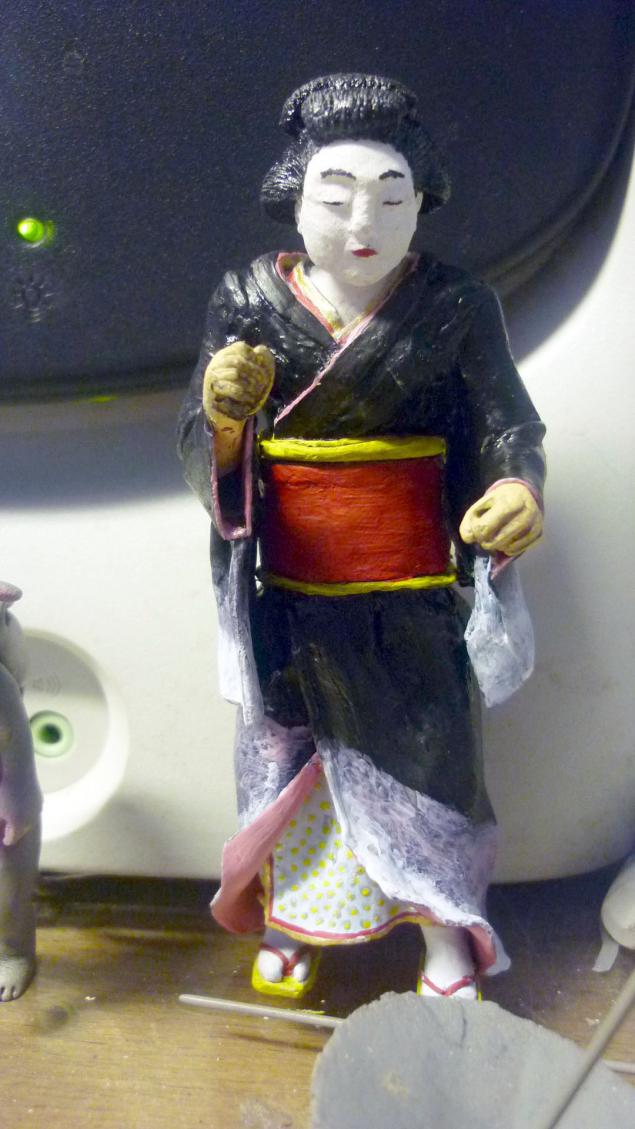 10.
That's ready. At first I thought it to do with an umbrella and a fan, but then something had to change.
11.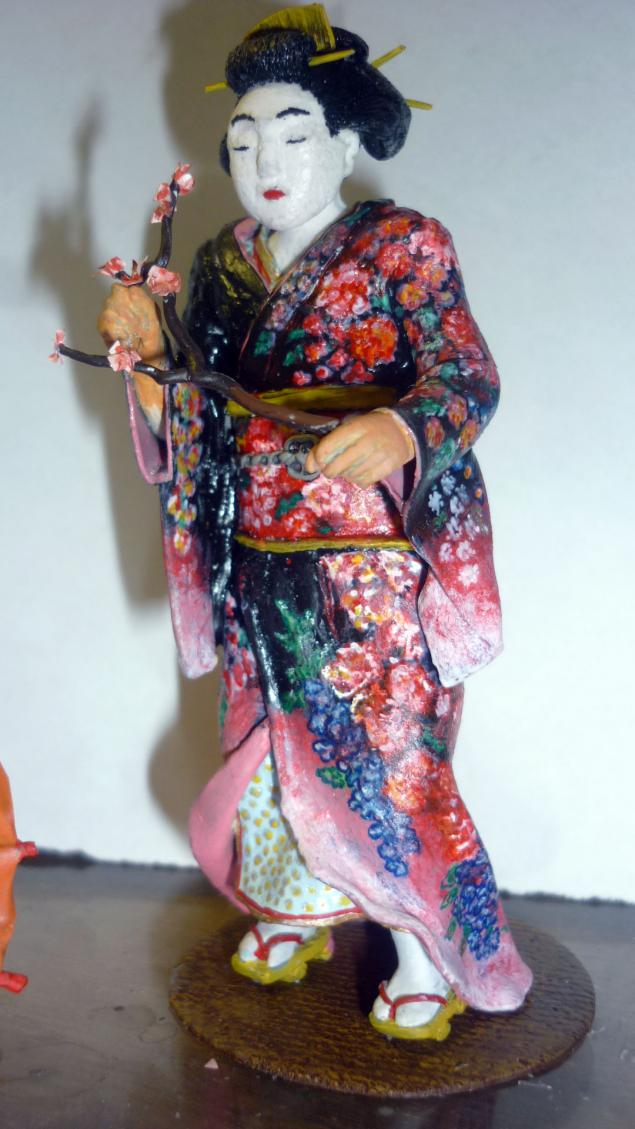 It's just an umbrella eyny.
I thought up her stick, but the bad she looks flashlight.
12.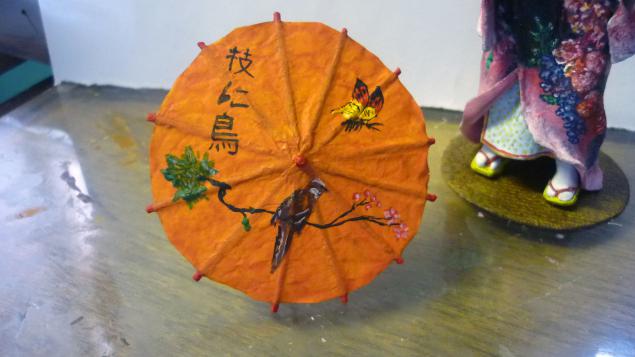 Now the head of the family, samurai-san.
Also alpha.
13.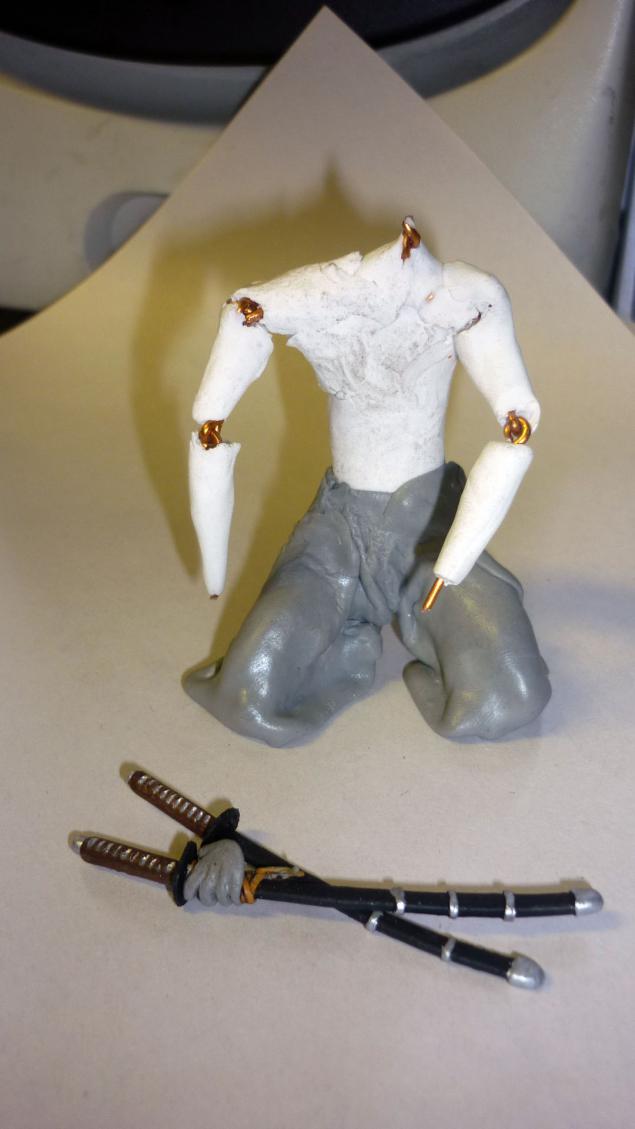 More than ready. In order not to fool quite so step by step the annual report.
I must say next - no horns. The branches of this.
14.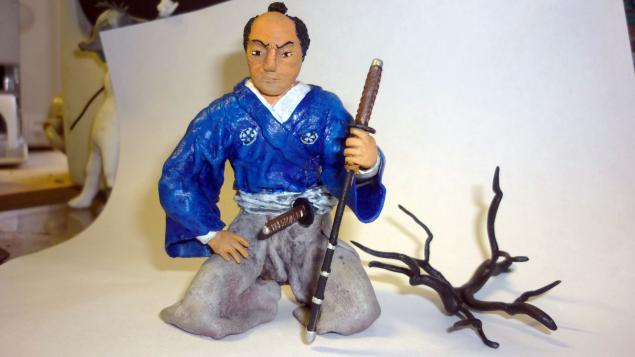 15.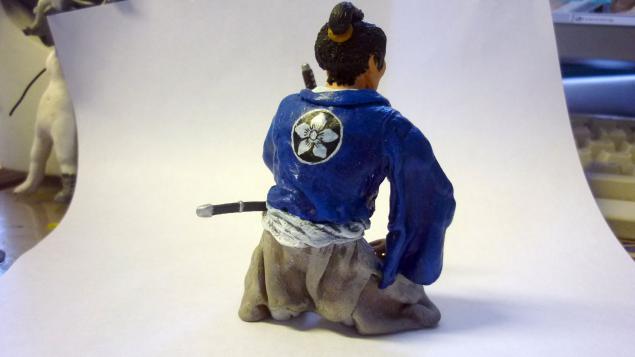 16.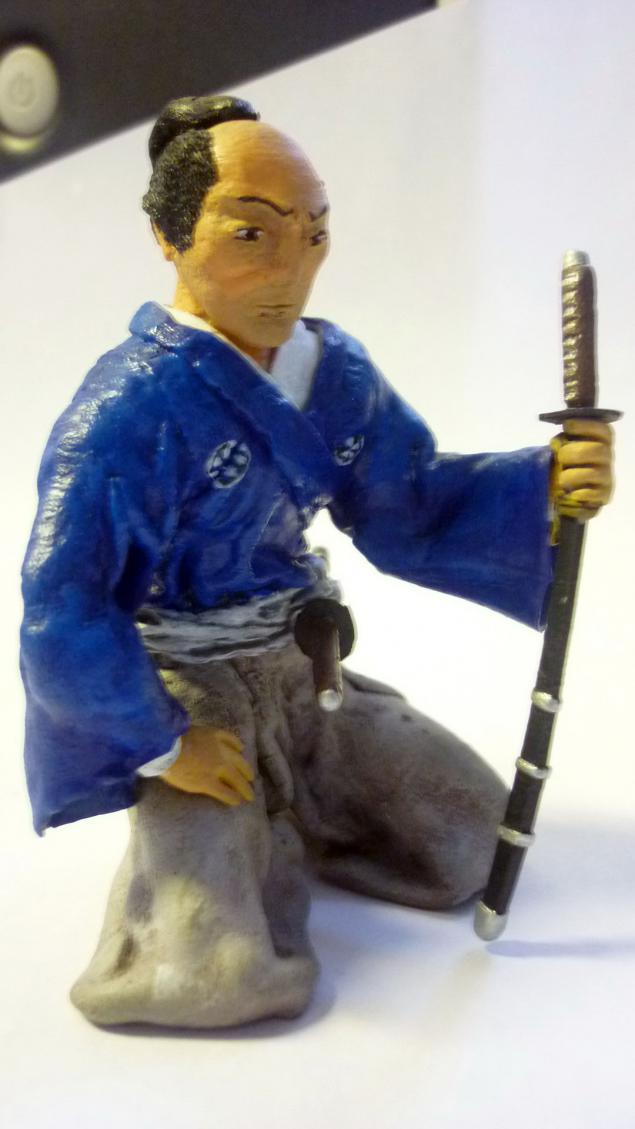 And it's time to do the arbor-lanterns.
Normal flashlight from Ikea (again, not advertising).
17.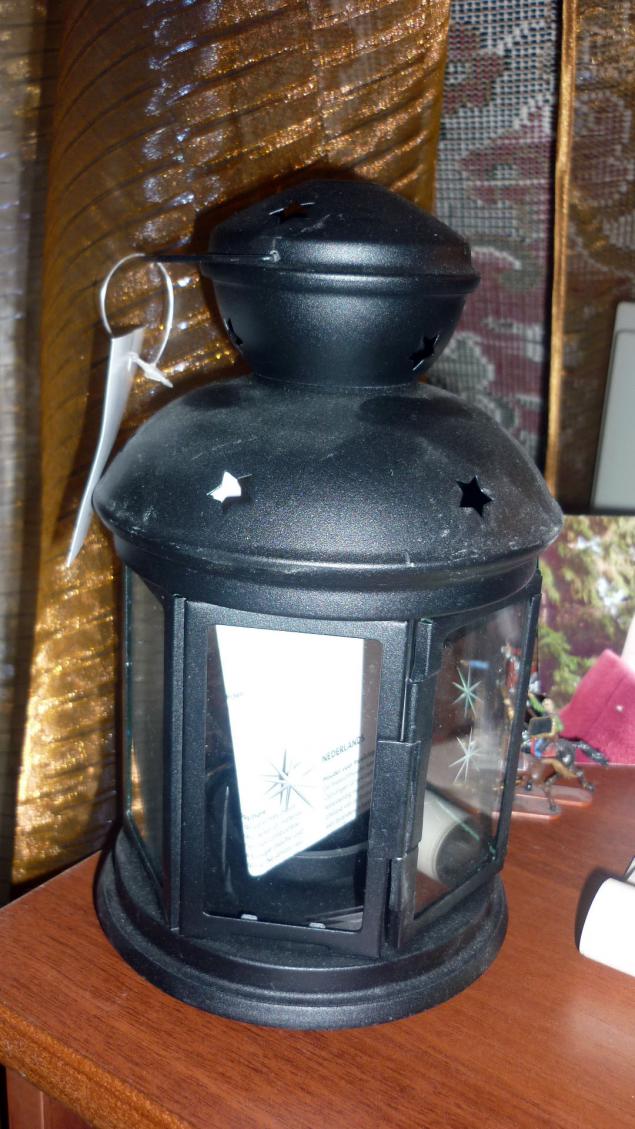 Fitting. Figure turned out to be too big. Scale approximately 1:16. When I started to do the flashlight was not. I bought example - it turned out that small. I had just lowered the bottom. Tin where thin, knife cut and paste from pressboard inserted.
18.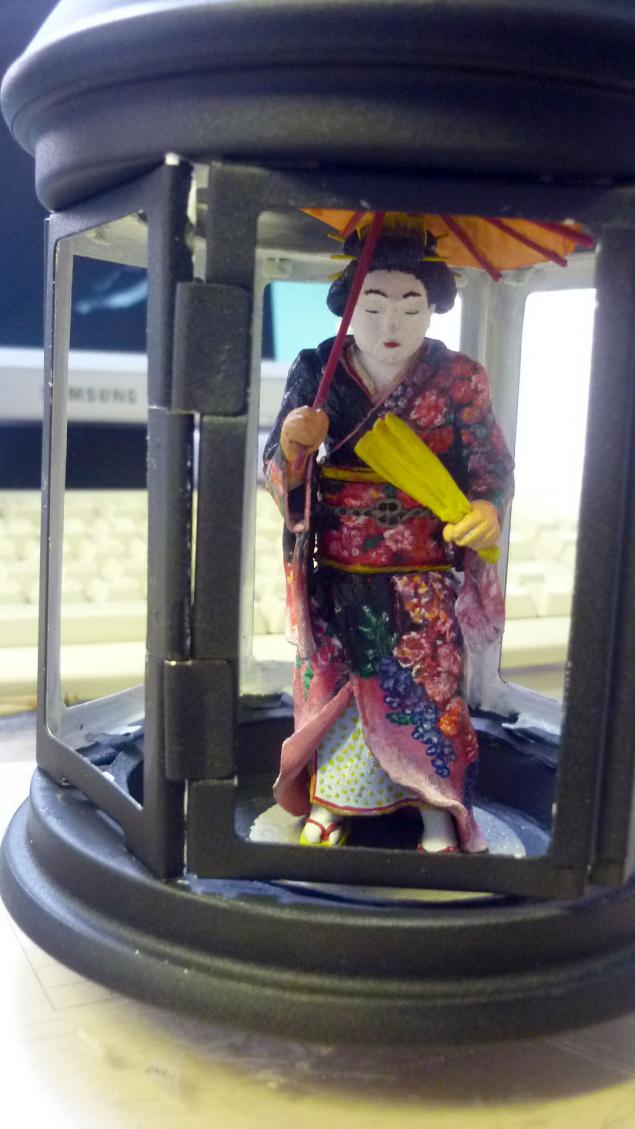 To make it more like a Eastern gazebo, I did it from the roof of pressboard.
19.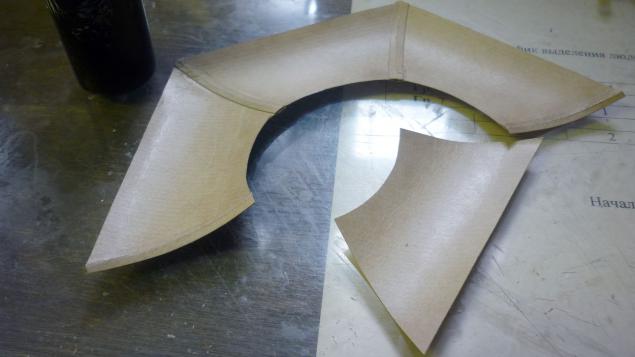 That's how it looks ready.
20.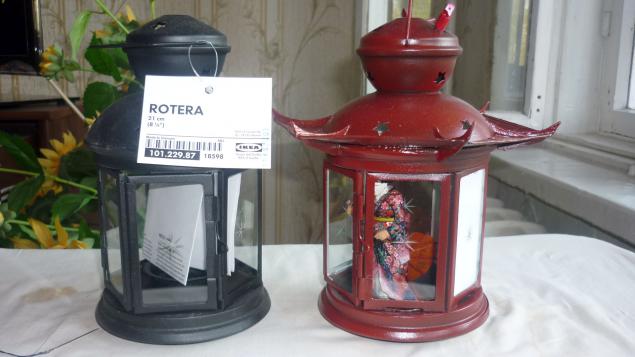 Then the thought came to me, how you can highlight it all, do not be fooled. LED Strip Light. I took two otrezochka five centimeters and the adapter. She is a self-adhesive base. Solder the wires, glued ceiling lanterns and felt a stiff upper lip.
Sea trials of the backlight.
21.
Glued on the two rear stёklyshka print photos of cherry blossoms.
22.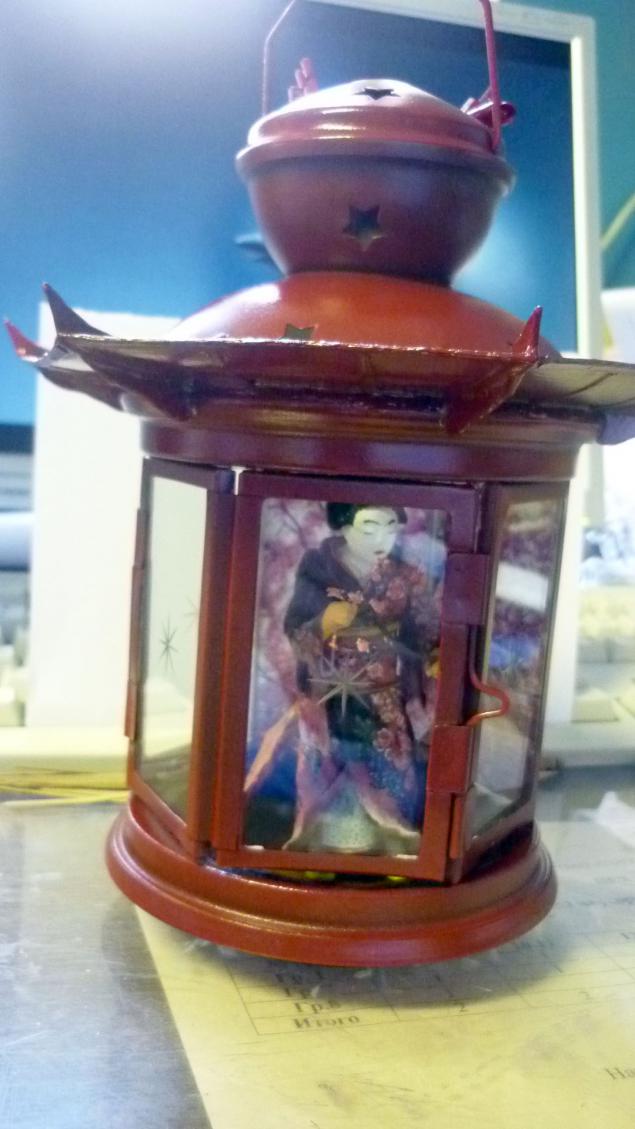 It Samurai-san in the gazebo, completely ready.
23.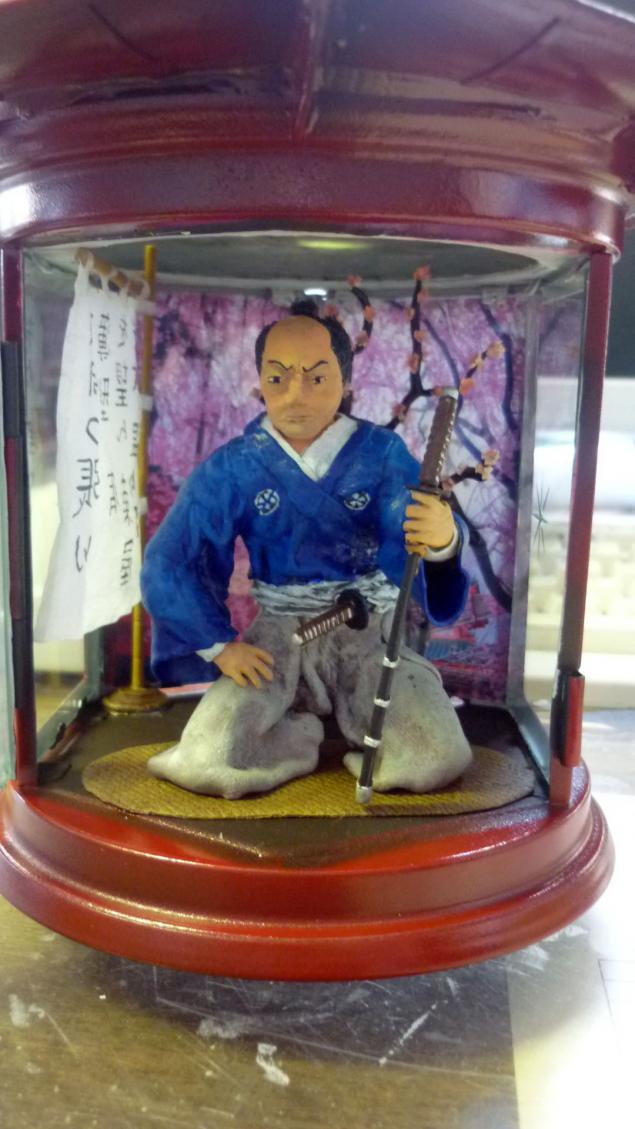 24.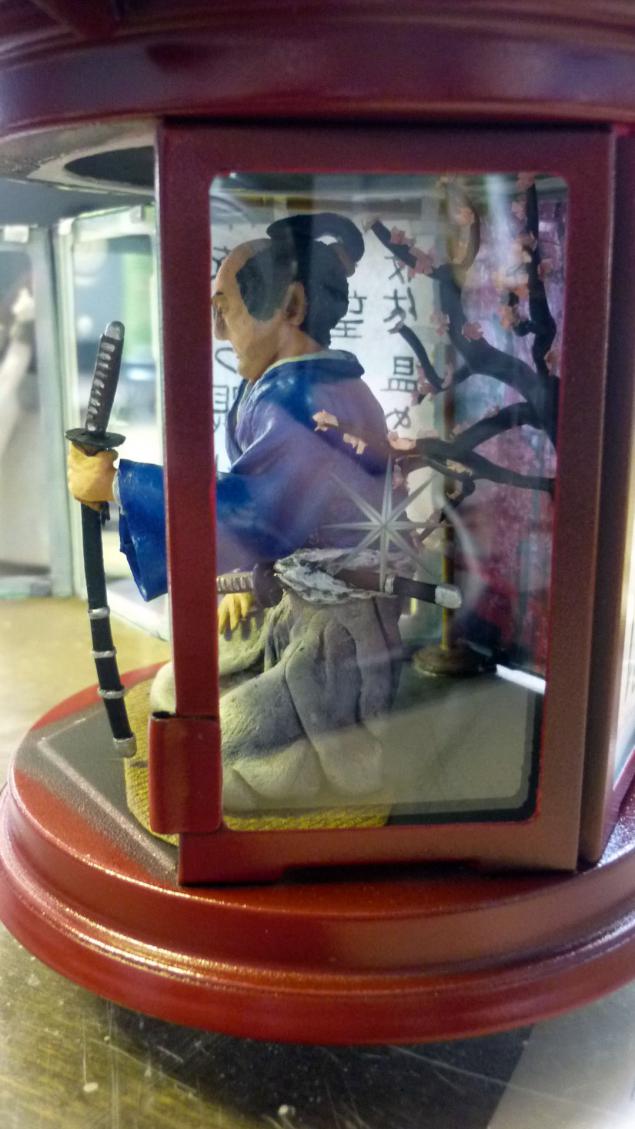 A samurai to climb the arbor branch with flowers.
25.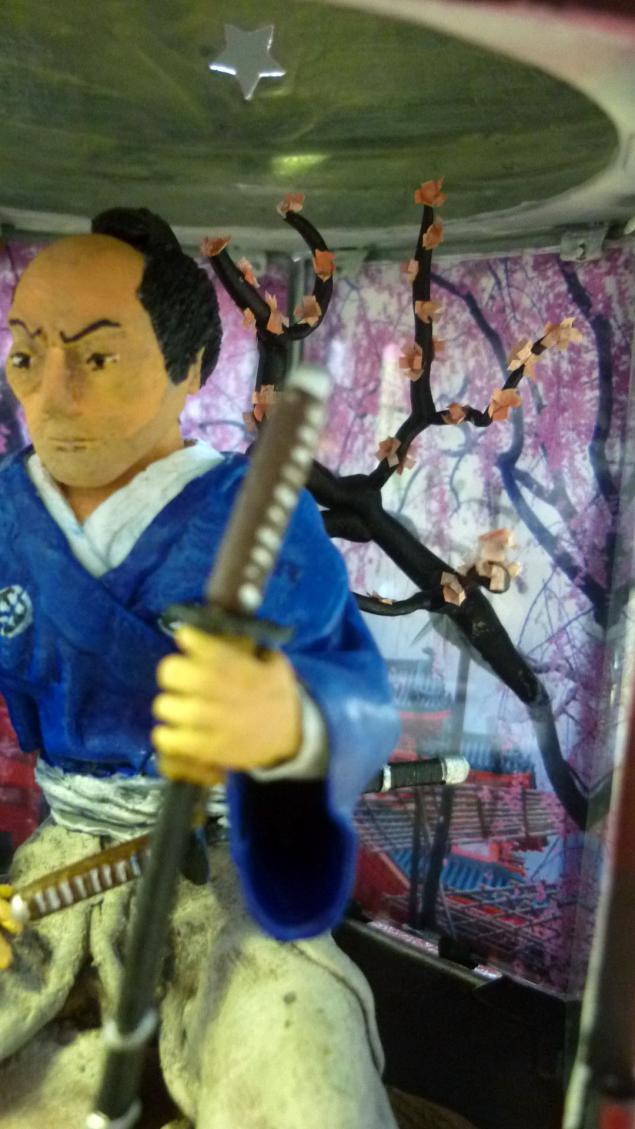 And so I was filled with the spirit of the East that invented the tank. Or hockey. FIG knows.
Sakura, hoping to warm up,
The arbor branches
Thin pulls.
Shuddering from the realization of the greatness of their own talent and versatility person wrote on a scrap of guys are rice paper, not a graceful handwriting. And place in a gazebo to the samurai. It will be a peasant to read.
26.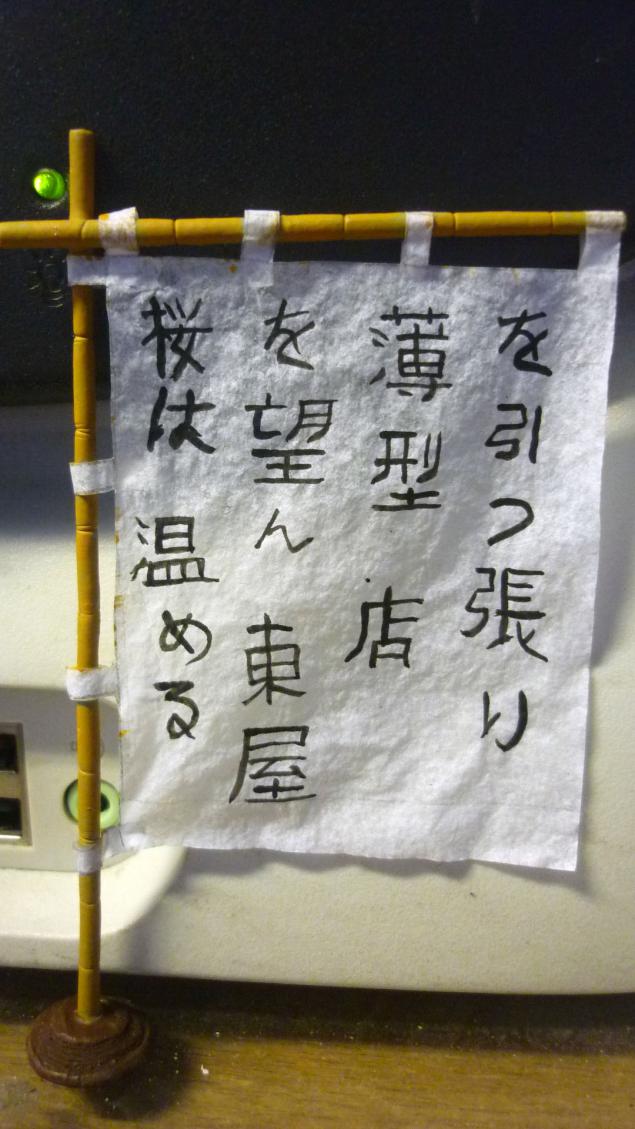 To pin all this stuff on the wall, I did the wiring and kindled lights.
27.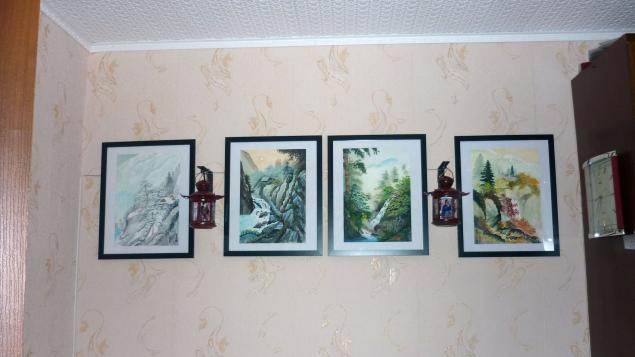 28.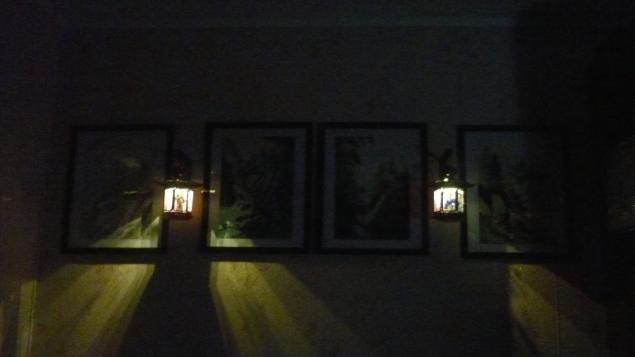 Source: