Maria Selihova - disabled group I with a diagnosis of "cerebral palsy (CP)." Despite the fact that the girl is hard to overcome even a few steps when leaving the house - the city over the years can not put a ramp, and not everyone is willing to help her counter on the street, the purpose of her life - the most help those in need.
At school she created the site "Hasten to do good", which has now become one of the largest Internet portals for the disabled. He has psychological, social, legal, or financial assistance for people with cerebral palsy and other severe disorders of the musculoskeletal apparatus.
12 ph via mamlas
Later she became a founding member of the All-Russian festival of creativity of people with disabilities "Parafest", which is held in the park "Sokolniki" in Moscow. But this year the festival there were problems. Ask Mary about them below, and now - a little bit about it.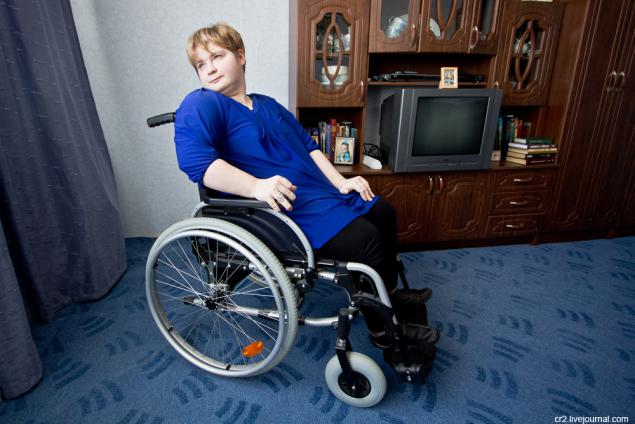 Maria lives with her mother in the town of Pushchino, Moscow Region, her 28 years. Because of the cerebral palsy hardly listen to only one hand, it is impossible or only move, but also to talk. Her speech is clear one mother who acts "translator". There would be parents who could refuse such a child, or go to another family. But not in the case of Mary. Mom and Dad gave her daughter everything we could. And in 90 years and receiving a penny as a nurse and a mechanic.
Mary herself had always wanted to learn and develop, early began to read and write. Communicate with people sooner helped pencil, notebook now. Along with him came a great opportunity to make friends and supporters around the world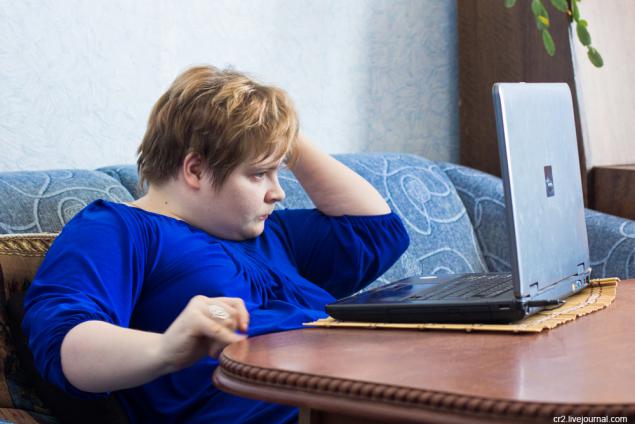 The very old laptop. Maria gets - 8000, the salary mother - 9 Total 17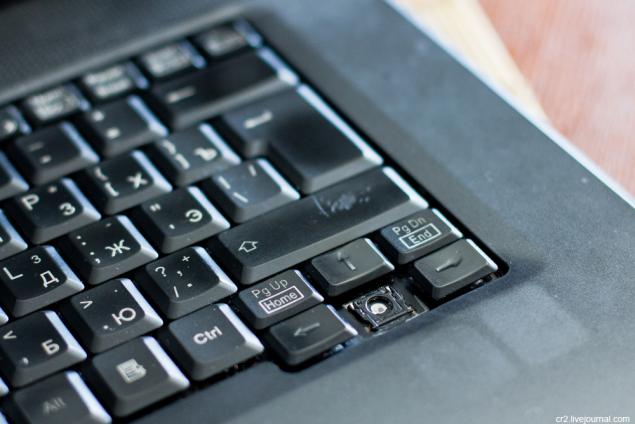 Once dad told her about the US President Roosevelt, who was himself a wheelchair, but was able to save his country from depression and began to create her so, what are the States now. Since then, Roosevelt became a model and idol of Mary.
She recalls:
"I loved hearing about Roosevelt. Stunning as it paralyzed after poliomyelitis, became the head of the country and the leader of the nation. He did not take offense at destiny and do not allow any self-pity. Dad thought that I, too, should be as strong personality, or simply get lost in this life. Surprisingly, he was right. He set me on a very powerful wave, without knowing it. I read almost every book about Roosevelt. I admire his courage. Could easily crush the awkwardness that occurs when notice of the president in a wheelchair. And his smile turned the pity in respect and admiration. »
 - Mary, what makes you help people?
 - I just love the people, they have always interested me, and I wanted to help them. Already in the 16 years I have felt a capable organizer, gathered a group of guys, which included mostly healthy people older than me by age (programmers, designers, etc.). For the past 12 years we have worked together. Helping people with cerebral palsy from all over Russia, I do not forget about our city. Several people from Pushchino received assistance through my website.
And talking to these people, I decided that it was necessary to revive the organization of persons with disabilities in Pushchino. Just at some point I realized that the virtual world has become too small for me and I have to go further - in the real world.
But this did not stop it:
"In 2002, my colleagues from the charity Firefly Children's Network (» Children's Network, "Firefly", USA) six months preparing an international conference "Rehabilitation of the XXI century." It was held in Domodedovo. The pace was furious, we worked with a lot of information. With Americans struck up a friendship, through me, they began to help other people. For example helped one boy get a special use an electric, paid customs. & Quot;
And then came Parafest. Idea served as the Paralympic Games, but Mary decided not limited to sports, and take a broader view.
 - How did you get the idea to create a "Parafest»?
 - Looking at the success of our Paralympic athletes in sport and recalling his meetings with creative people, I thought it was not fair. Among people with disabilities so many talented people, and not everyone can express themselves in the sport. So I got the idea that it is necessary a certain space as Paralympics, only in art and creativity. And talking with his friend Ruben Sargsyan, decided to organize the All-Russian Festival "Parafest." This idea was supported Paralympic Committee in Moscow, which holds an annual exhibition "Rehabilitation. Accessible environment. " We made this festival as a cultural program of the exhibition. It turned out such a comprehensive cultural and rehabilitation measures.
Now until May 1, is accepting applications for "Parafest 2013", which will be held from 16 to 18 May in Sokolniki.
"Parafest" helped to find talented people in different directions, to help them and support organizations - more shine. Now at the festival a few creative nominations: vocal, circus arts, literature, art director's and others. Sports too. Arm wrestling, darts, mini golf, table tennis, volleyball sitting and even cycling and Wushu.
 - Is there a problem in "Parafesta»?
 - Yes, there they are. Despite the fact that many of us have heard - in 2011, the festival was attended by 50 organizations in 2012 - already 160 - we do not have real support to government and business representatives. Without their support, it is very difficult to develop such a huge project that could turn into an international. But now we come to international relations, we were joined by Sweden.
Dear readers, join us, their talents, admire this beauty, and help to do good, and then all will be well. Maybe inflated and those who want to apply for participation.
Sorry, there is little of applications for participation, and the event could be derailed. It's a shame that not everyone wants to support this festival.
This presents from sites "Parafesta" yesteryear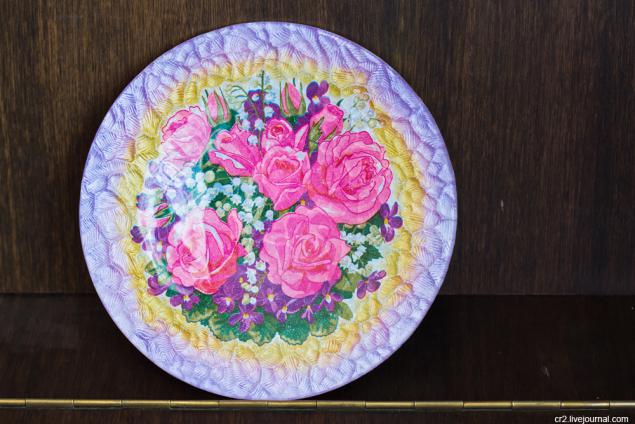 All the authors of these works - the disabled. More we were talking about a completely paralyzed artist. He is only one finger, he writes.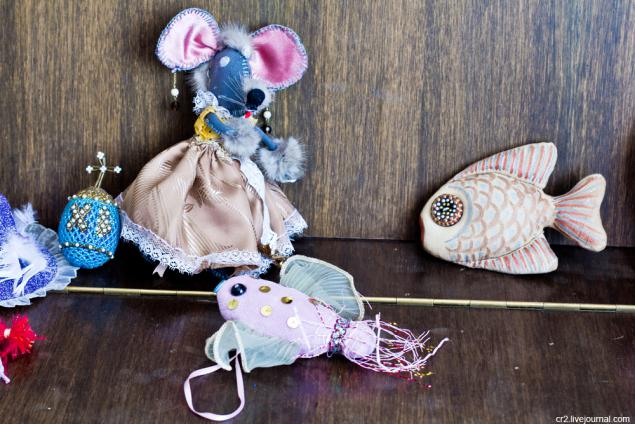 - I try to live so that was something to die, not to be ashamed. My motto - "Life - is not an option! Life - a chance! »
Awards girl. Unfortunately, just before the national award named after Mukhina - Russia's highest award among the disabled - Mary's father died. He was one of the first who gave her fall spirit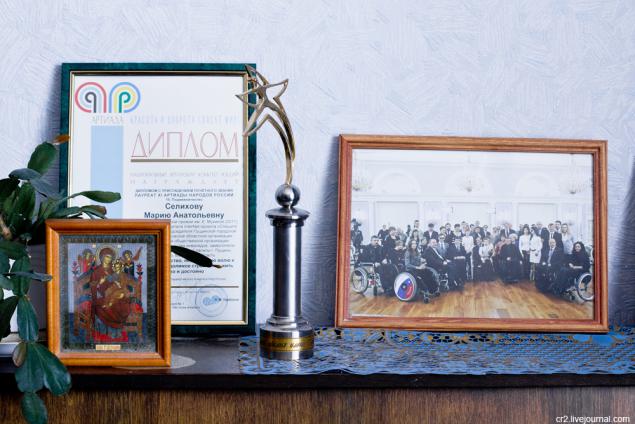 ...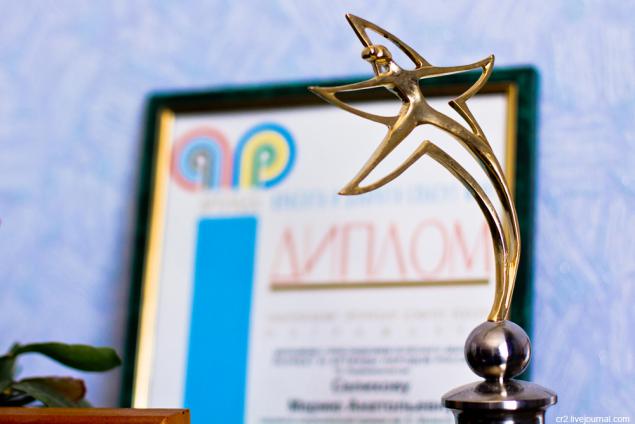 This entrance of the house of Mary. We are not Sweden or the United States, not even ramps for the disabled. Stairs are almost always turns into a barrier.
That's what the girl herself says about it:
"Almost every time you go out, to get to its center, ispytavala trembling. Today is such a day, you have to go to the center. Strange, but living 20 years in the house, I can not get myself ramp. That prohibit firefighters who, by the way, no one asked, then there is no money in the city. Even now, when running state program "Accessible Environment". But in addition to the stairs, which I used to overcome, near my home grown such sugrobischi have to tumble to the road, where the approach is capable of taxi drivers who, incidentally, is not smart enough to come up and just help. And that is our concern for the disabled, as our society accepts them ...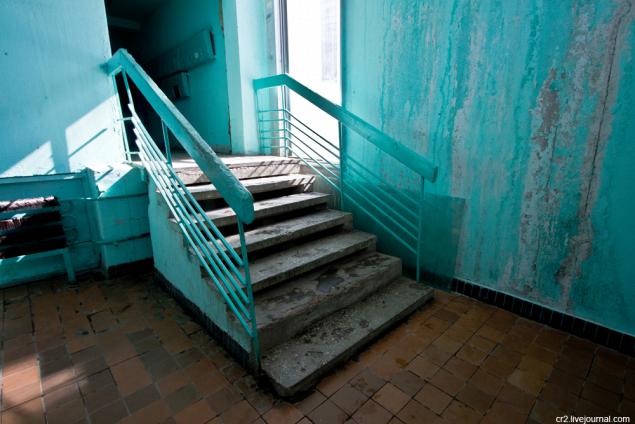 Surprised firefighters. Without ramps probably easier to subside disabled from the fire. Well, that all the top on the disabled do not care, but "the state program" - beautiful words, it is clear for a long time.
Maria continues to learn on the internet. In 2004 she graduated from college at the Russian Institute of Management (RIU) as a social worker in 2009 - RIU himself as a lawyer (civil law). Now a second degree at the Institute of Contemporary Journalism.
Works as a psychologist online club "Depression", supporting people who find themselves in difficult situations. Continually works hard on the rehabilitation of people with poor health and their active involvement in real life. Also directs the social center of the "Unity". For part of the work Maria does not get the money, everything is based on the ideas and enthusiasm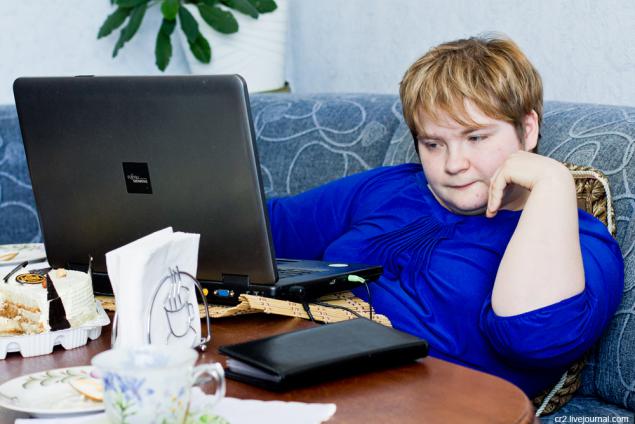 - What are your plans next?
 - Large. Razivat old projects and work on new. And I'm sure all of them ralizuyu. A person can carry all that in mind. It does not matter, disabled or not.
 - Will the wishes of readers? What are the best motivators for action?
 - I am deeply convinced that the life around us no chance, but there is harmony, connecting all the people together. You and I need to be clear that human capabilities are determined not his real condition, and faith in our own strength and optimism with respect to their fate.
I sincerely wish you that faith, and if you have chosen the way of good work and never whisper myself "do not reach", and always speak loudly - "Doydu!". Do not linger on the phrase "I can not", and the word childish smile and exclaim - "prevailed!".
And I'm sure that in difficult times, when it seems that there is light at the end of the tunnel, you will definitely lend a helping hand and friendship.
Looking at her, you forget about your problems. Part of their general it seems nonsense. It remains only to wish Mary success, and her mother patience. On the way, we give the most delicious cakes. Take the package and myself wish this family, to all always been good. And after 2 hours of Mary came good news - for the first 3 years of her social services were given a ticket to the sea.
Heard perfectly.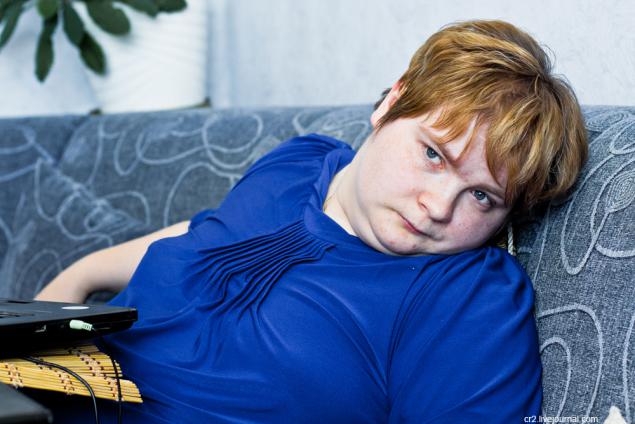 Source: