"It is worth looking at me and tears large, bitter, in the face»
With me it happened the first time, although I do not live in the pink glasses. But first things first. Returning today from work, home and in anticipation of the evening and weekends, even once the snow did not spoil the mood. Of course, it is necessary to go to the store;) But when I came up to him, stood next to the door with outstretched hands Grandma, Grandma alkobabok not one of those who instead of a face has one big bruise, but ordinary grandmother, tiny, cute. And you can see how it is frozen, it is not allowed to beg in the store and you can see that it is shameful to her, and in the eyes of such pain, hunger, silent, but a bloodcurdling scream. And the people passing by, coming out with bags, sit in the car, everyone sees it, but no one notices, that guy was, tossed a couple of coins. I put it to 200 rubles, wished health and went to the store. It seems to be good and granny happy even smiled, but I somehow wrong, but what you buy to eat for 200 rubles? Doshirak it is clear there will be no meat? No. Bone chicken - yes. I took the trolley, scored kg of cheese kg of sausage, a pack of rice, a packet of buckwheat, potatoes 2 pounds, a chicken, a pack of milk, but yogurt, salad vegetables and frozen on roasting. The result was an impressive package. I was for a week, and my grandmother, and a month is enough. Went to the store, gave her a package, but she does not know where to go, it is worth looking at me and tears large, bitter, in the face ... but in the eyes like that - it has changed. And I now understand that, even if it is the only one today, and where - even the second, but it got even kindling hope that not all of them do not care. People are not trash! Do not waste material! They damn people! They have no relatives who can help, love, well, we can not help a bit as hard! And by then cool.
So morality itself, I still did not buy, I sit and I understand that those who like ass rotten life, are not able not to mention kg of cheese buy, they are generally already forgotten about it, eat and live like animals, and if the country can not effectively organize assistance to all the elderly, then maybe we? At least those who can see. I do not call. I ask! And then something surprising when you hear from the elderly: "Most would dear, kind God».
It's disgusting.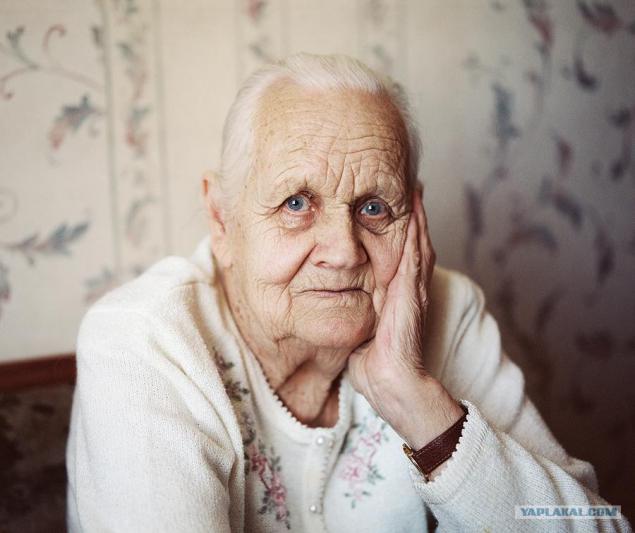 Post changed because of ethical considerations!)
Source: