Actually, long time since I did not write about China, and have been to this cause. Since my Wonderworks 王婉婷 finally solved all problems with a visa, plane tickets, finished all the work, got on a plane and went to Ukraine to learn from the inside (with my modest assistance). Her experience - translated literally half of the photos uploaded to its Veybo, I just translated the comments. Welcome. I hope you will enjoy.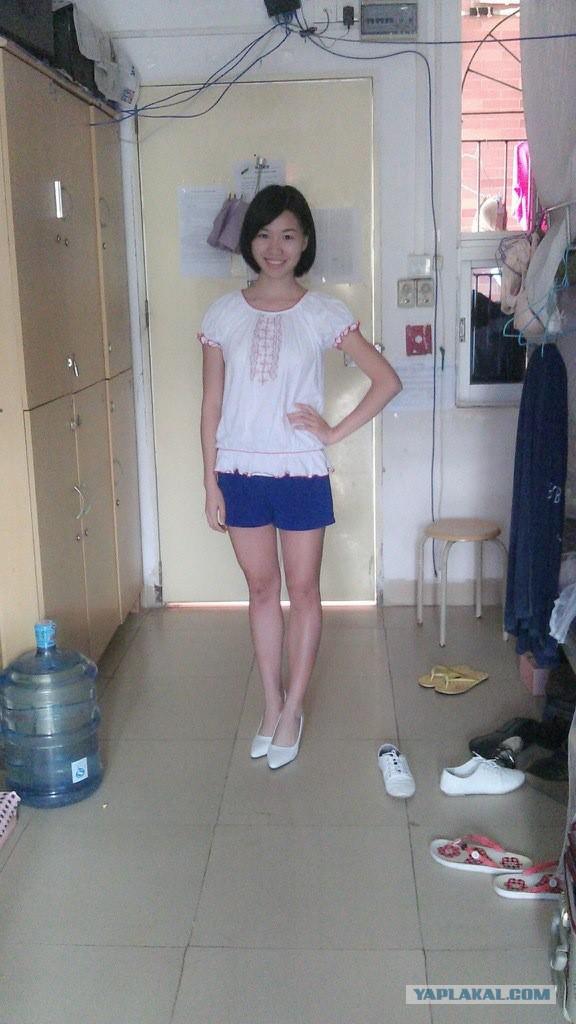 Preparing for the trip began well before the date of departure. Embroidery was given to (get used to), sent tons of magnets / cosmetics / chocolate / nishtyakov all, which is not present in China. Adapt, as it were, the poor visitors to what she sees there. Clothing was adopted with enthusiasm, chocolate ("Crown" milk) - eaten on the first day (not advertising), cream - adopted a cool (in Ukrainian cosmetics I was disappointed). In response, it sent tons of tea / ginseng / gifts for mom, dad, brother. In general, all this confusion ended with a visa, and began waiting for the day of departure.
By the way, Ukrainian visa more difficult to obtain than the US. Why - I do not understand ...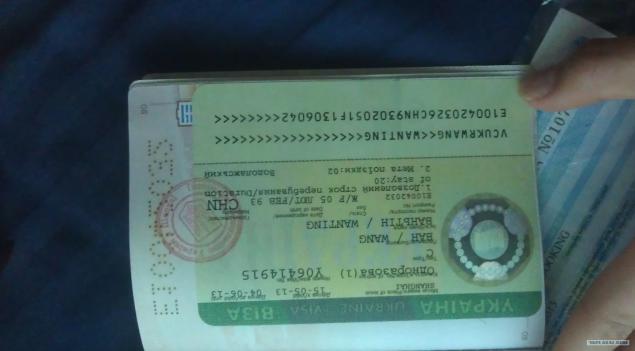 On arrival I was surprised to Borispol (later writing on her face) why do not we got into a taxi at the airport and called him on the phone. Ghosh (I) said that the difference in rates can be five times. I do not believe, who ride on them, it will be with such prices?
When they reached the city, settled in the hotel, we went for a walk in the center.
Naturally, we sat on the subway. To get as far as it is profound. In China, no one station no deeper than 10-15 meters.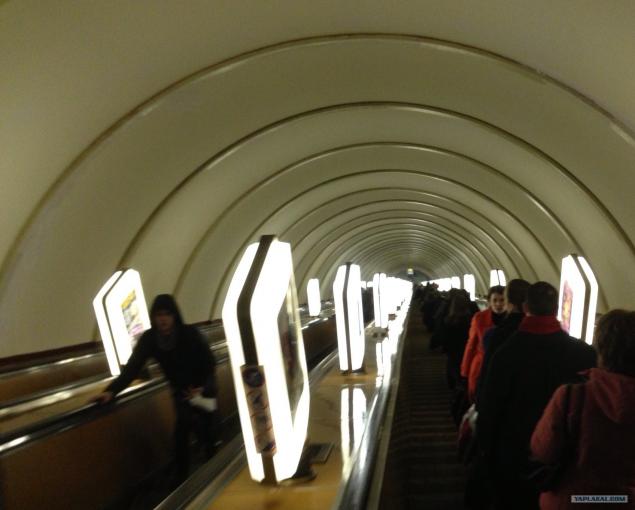 I apologize for putting some speed, brake to the Internet. Continue.
Metro really beautiful. I considered at each station wall inscriptions. Pile advertising. But here's a little old train, a lot of noise greatly. Now I understand more and more how Gaucher accounts in China - the Russian word incredibly long day, I memorized station name "Dorohozhychi." Gosh, asshole, he taught me to pronounce the word "prevysokomnogorassmotritelstvuyuschy." Judging by the reaction of his friends - meaning no no responsibility. The meaning of a joke, I did not understand, but I get it for a long time ...
At his request, I comment on - the people no more and no less than in the same Shanghai.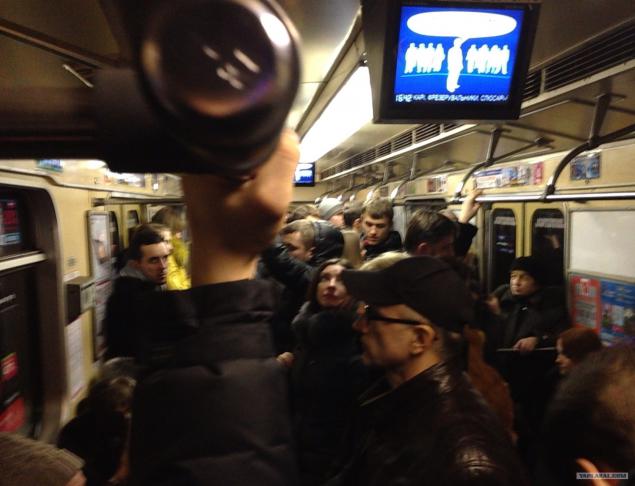 We came to the surface (the metro "Arsenal"). As they remember such a long word? Kiev - really beautiful city. (Comment - I did not post the photo of sights, for all of them, and so have seen, and all the comments - the cries of delight. I dwell on those things that are interesting to me). What luxury buses (in the Chinese engine under the floor, and the floor is raised a ladder to the rear window), and how uncomfortable fare system. keep on each bus on the man - how many of them have to ...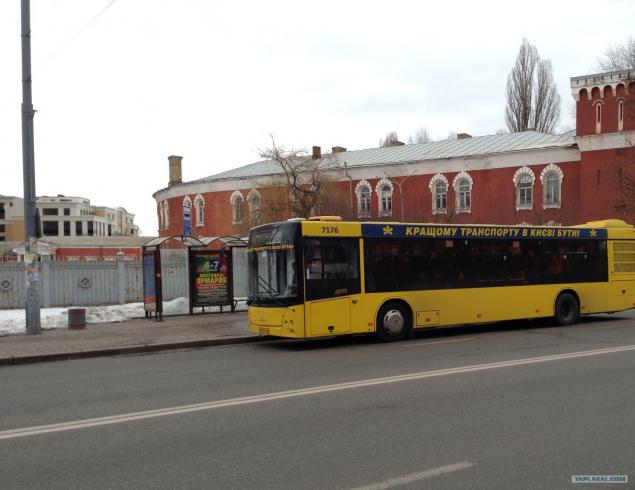 Tram. To be honest, I do not understand how Mr. rides. Such wild sounds may produce only gas chamber. He jumps on the tracks, rattles and shakes, and worth the money as a clean comfortable bus ... It was the first time in my life I saw a tram, and I did not like. Ghosh said that they just do not like that, but until I see - not pveryu.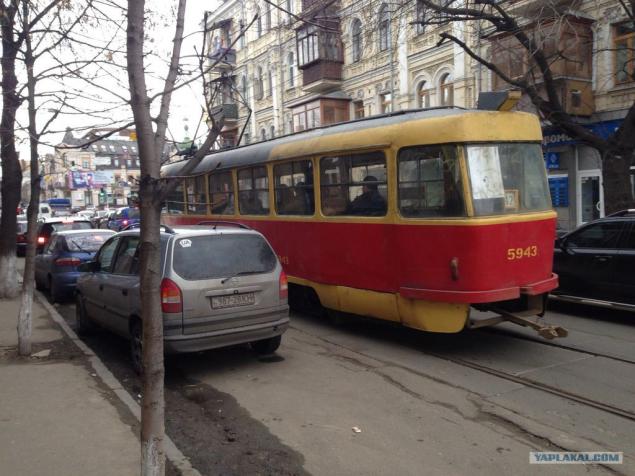 From there, close to the university. I asked, they say that there is learning about 20-25 thousand. Students. Once is not enough for the best university in Ukraine, but if the population is the same as one of Guangdong, it's a lot.
Then Ghosh told me that in Kiev, about a hundred high schools, and more - in all cities smaller, I felt strange - as students, who will work?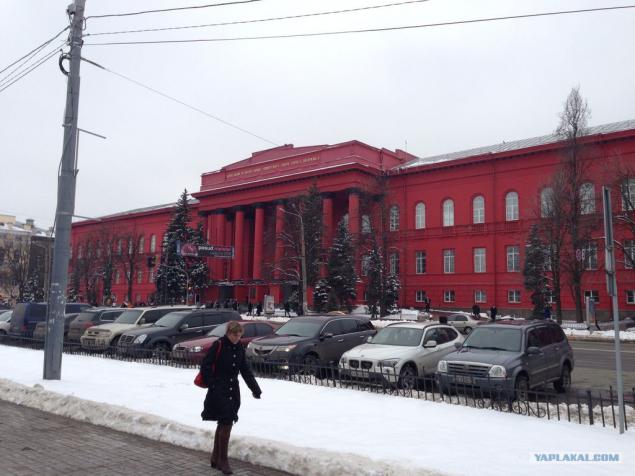 Small native China in a distant country. But if it were not a sign, I would not understand what it is. For it is not the Chinese. And not a single national (as opposed to high schools), where a lot of them.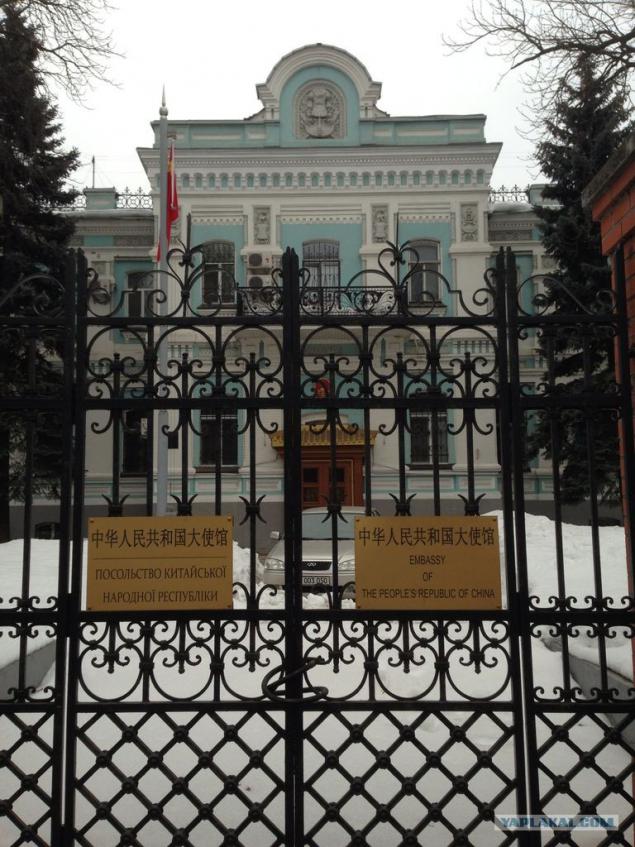 It is not clear who. Ghosh said that the meeting against the government that is going to demolish the building opposite (Gostiny Dvor on Kontraktova Square - approx. Trans.). I am afraid, a large crowd of people unmanaged (ha ha, it is Orange "revolution" did not see).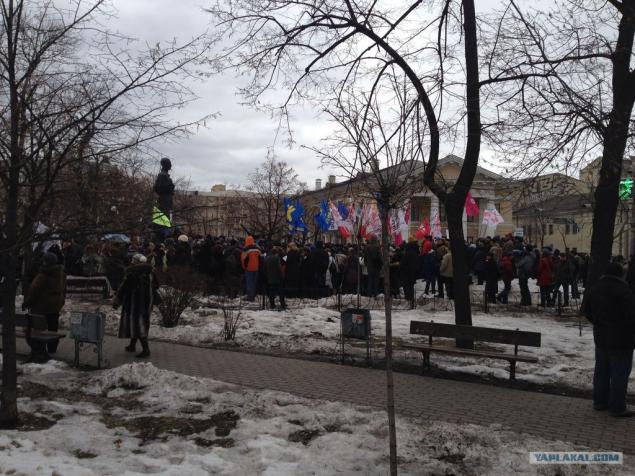 Okay, we should go to his parents. What a luxury train (horseradish-luxury if there is, it did not come into it)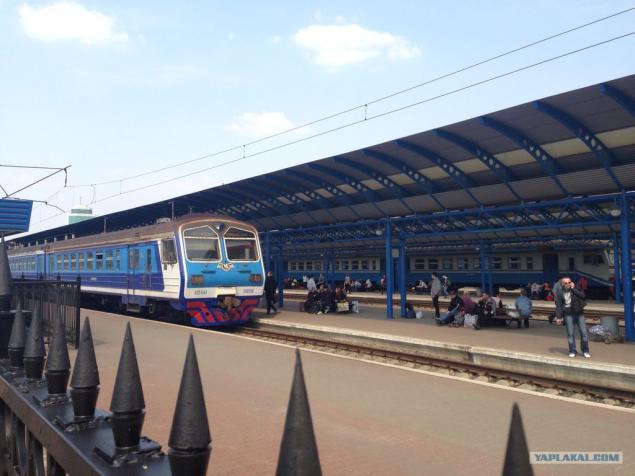 And this is the train itself. Why are people allowed on the platforms? It is unclear whether he has a ticket or not. A lot of poor people sleeping, RFB smells (In China, the landing zone may only be by ticket only 15 minutes before the departure of the train).
Trains - gorgeous. They can sleep (in China - the most seats sit). But what they are slow. 300 kilometers we drove three o'clock!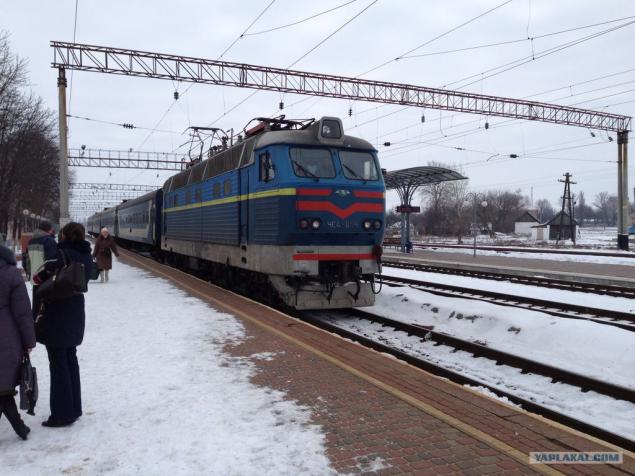 And here it is ... What igrushechnyy- station) (station Mirgorod, Poltava region)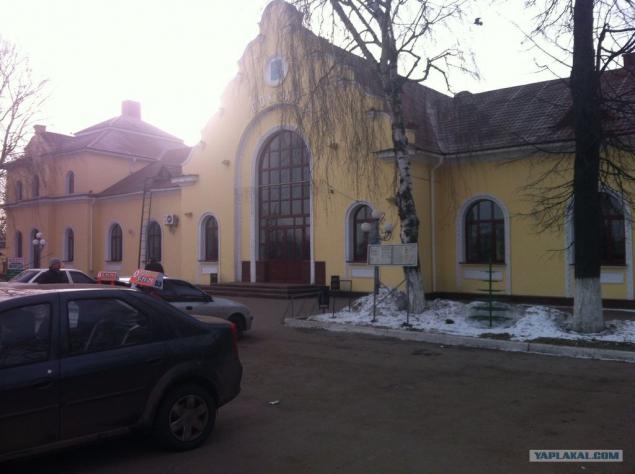 I do not understand the local public transport system. why a lot of them are here CCA? There are small buses (bus - approx. Perevi), large, trolleybuses, trams. The bus, I saw something similar to the ones I had seen in war movies.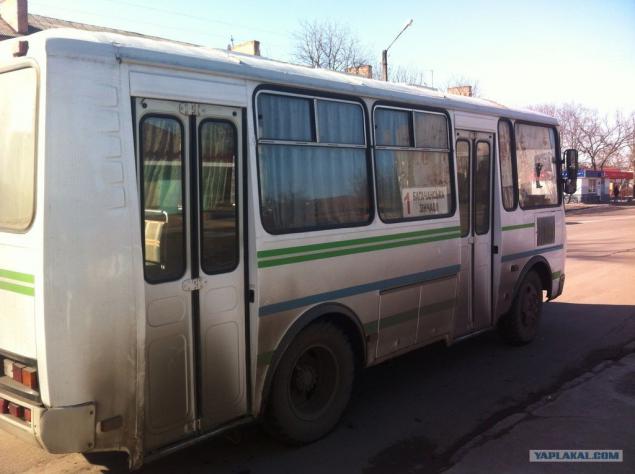 Well, like my gift to my mother liked Goshin (a custom - to give people labels \ posters with the character 福 - happiness. This embroidered it with his own.) The truth is that to do with it - a mystery to us all ...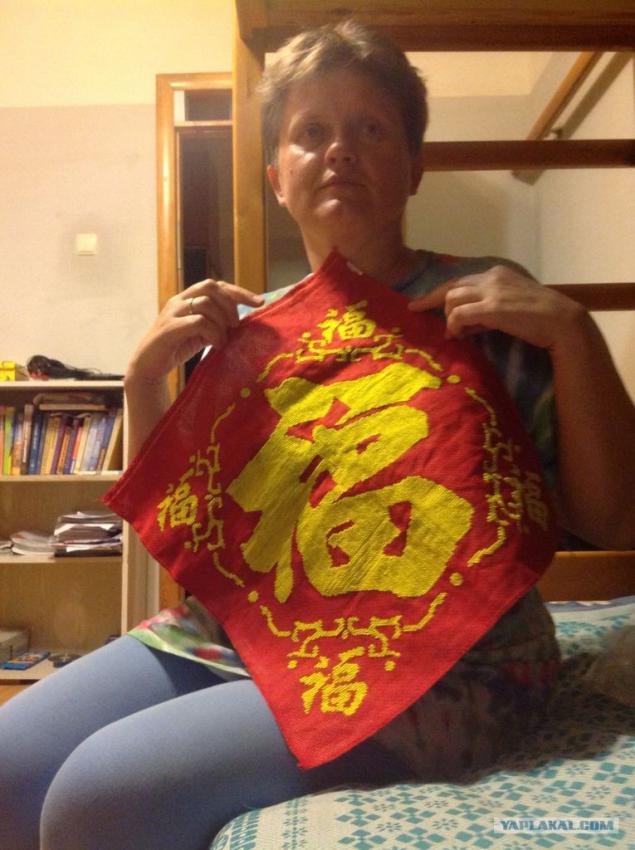 And that's what I like crazy here (among other things) - is food. Then her so much and so delicious that I stouter two kilograms. About many of them I have not heard.
Note. Perevi. Indeed, to refer to the yogurt, sour cream, sour milk, buttermilk, stresses milk curdled in their language has no words. As for the explanation of the difference between the caravans, braid, loaf, Arnaut, etc. Most of all it struck a choice of meat / milk in supermarkets. In China it 5-6 pathetic articles ...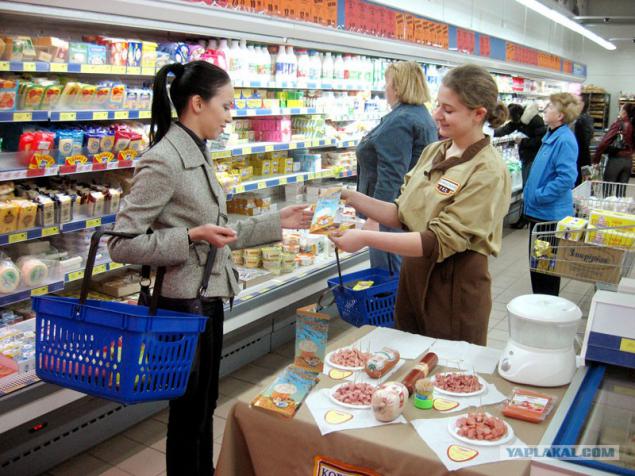 Ukrainian food would not trade for anything. However, in China, all of this simply can not buy .- (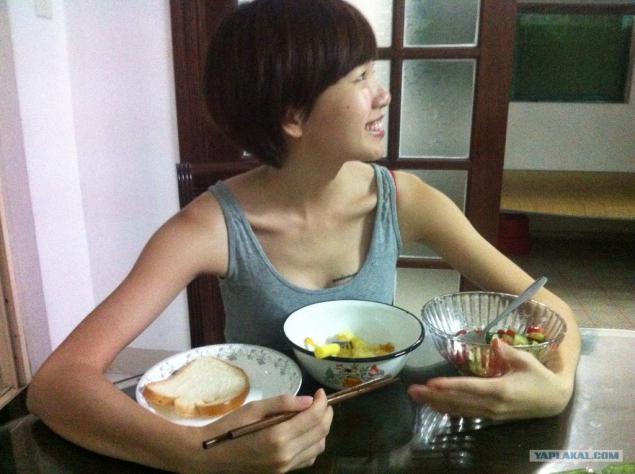 This, in fact. can and finish. Post pictures of sights where we were, I believe a foolish pastime, its opinion on most matters of interest to me, I have shown. About that I forgot - ask in the comments, I will be happy to answer ... (Or rather, will be happy - approx pens.)
I'm glad so many readers did not think that everything will be so interesting.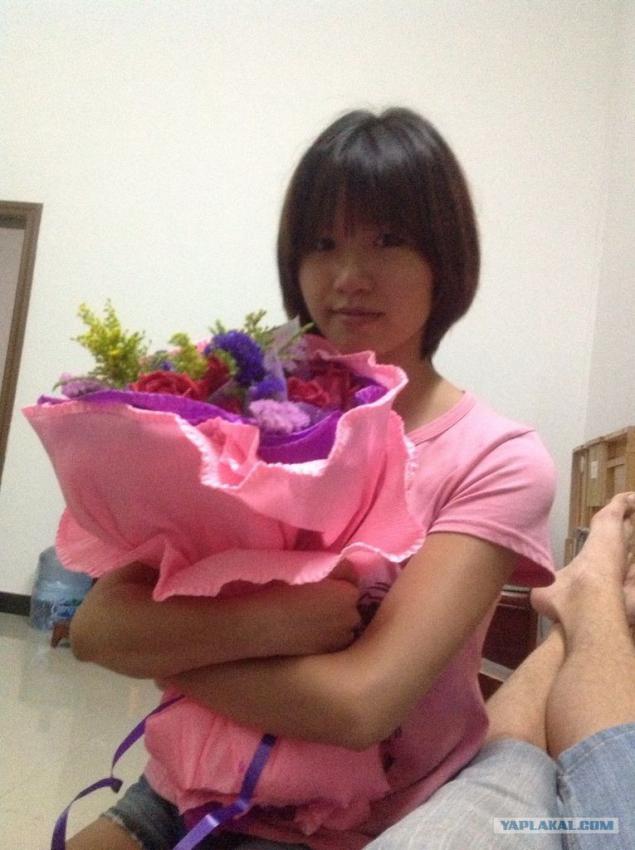 Source: