Once walking through the hypermarket in the search for a wallpaper, my wife and I have noticed stickers on the wall. Unpretentious, but stilnenoko and dorogovastenko
And I thought, what have I done, the word oracal 2-3 times in my life heard, so you can try.
Many different ideas were that to stick. I try on a photo in Photoshop, but it could not find a suitable image, simply do not like something. We stopped on a sea theme.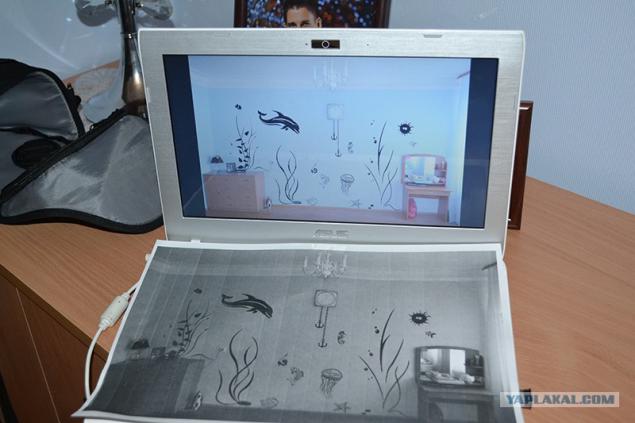 Ponahodil pictures in the net, basically all on gourmet paid sites. But we are simple people, Russian, pay for the images are not used, so take the normal picture (bitmap) in low quality, to trace in Illustrator, and then tinker a little bit in Corele.
Distribute the whole economy in the layout pokompaktnee, it turned out something like this.

True ... it turned out that the search for black oracal not so easy
I found some film Oracal Tipo some Avery, but the colors here more than at a rainbow
Passed, cut, pick up, sticking all the way through trial and error, trial and error.
PHOTOREPORT sensible no, sorry, fotkal comrade "from the pot 2 inches»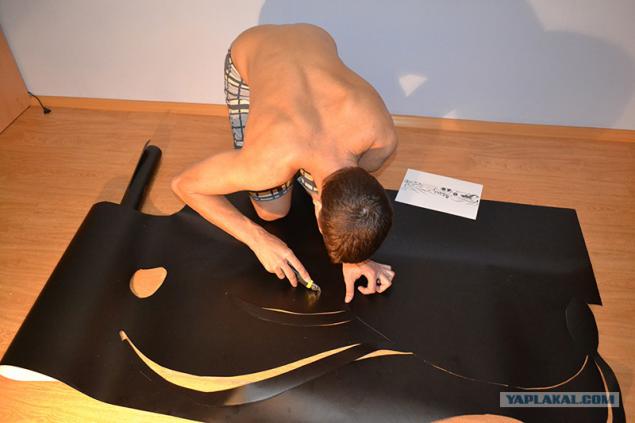 The sample (extra empty field) to do the most, first tried to cut items from the entire web, not convenient, because the edge is difficult to see.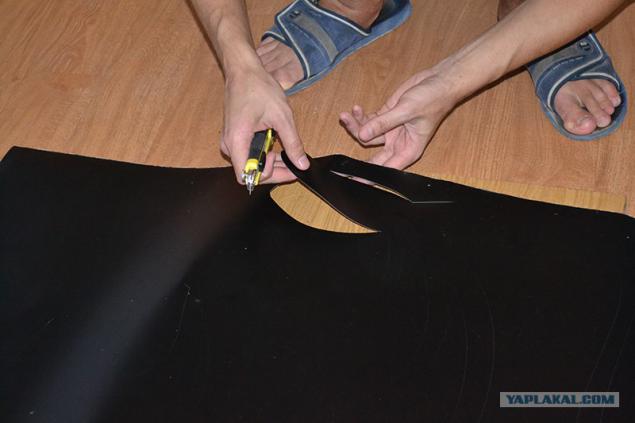 Then I guessed that you can tear off first "sampling" then cut the required items.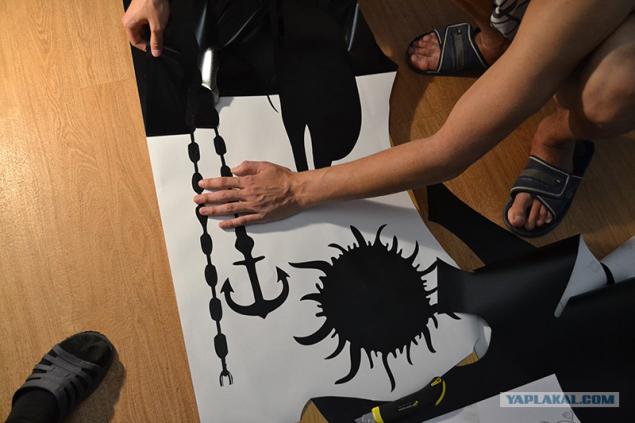 More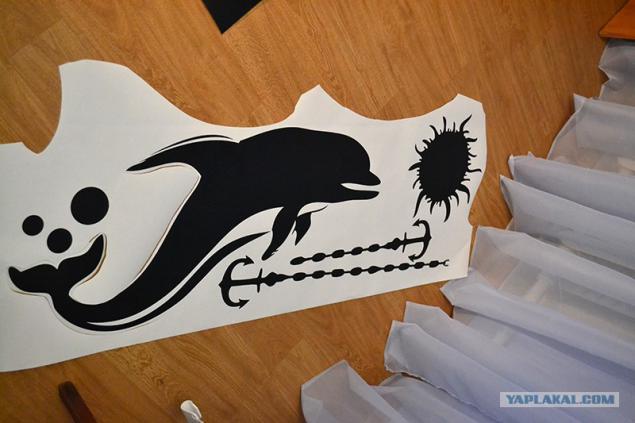 The truth is still to do it carefully, you can easily flayed film stick to the desired item, and to pull out it from the substrate.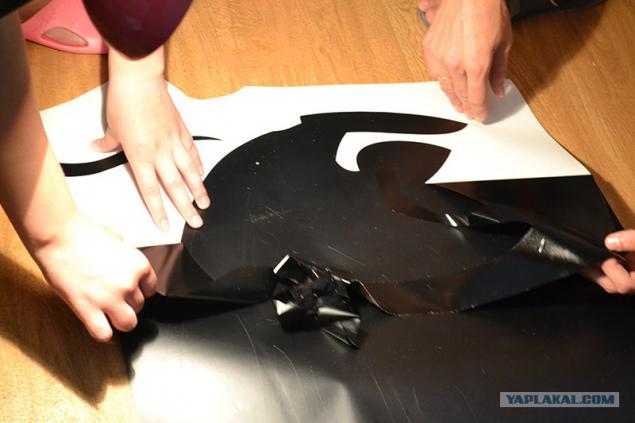 More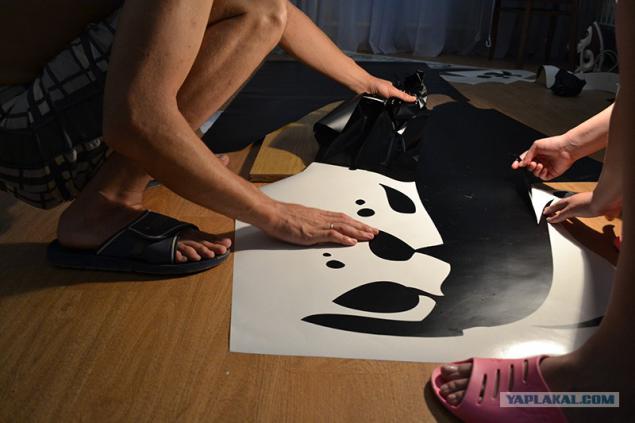 Again, not for experience, made a blunder ... Then I realized that in order to transfer the sticker to the desired surface, we still have to buy the mounting tape.
True large items still okay, but for all the fish had to take at least 1 meter.
There sticking films without any installation, directly on the wall.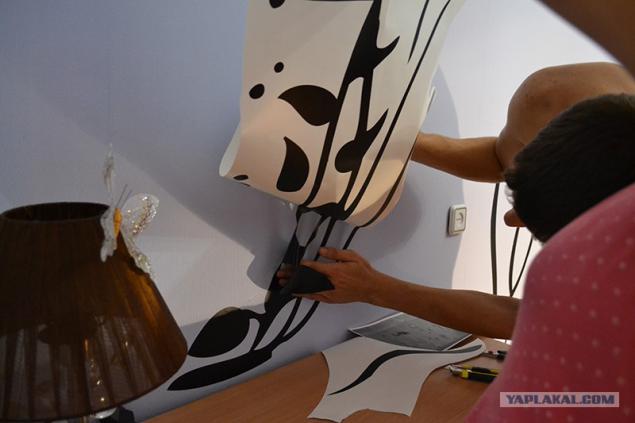 From this here piece turns.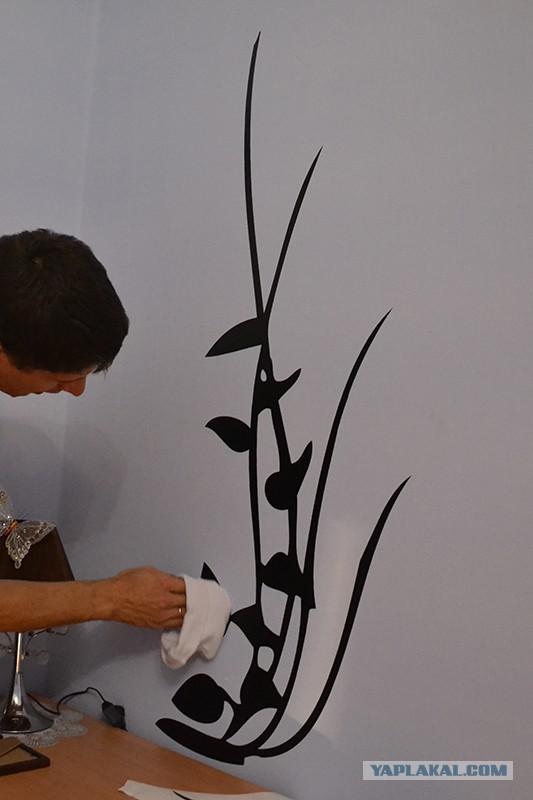 Patience and hard work comrades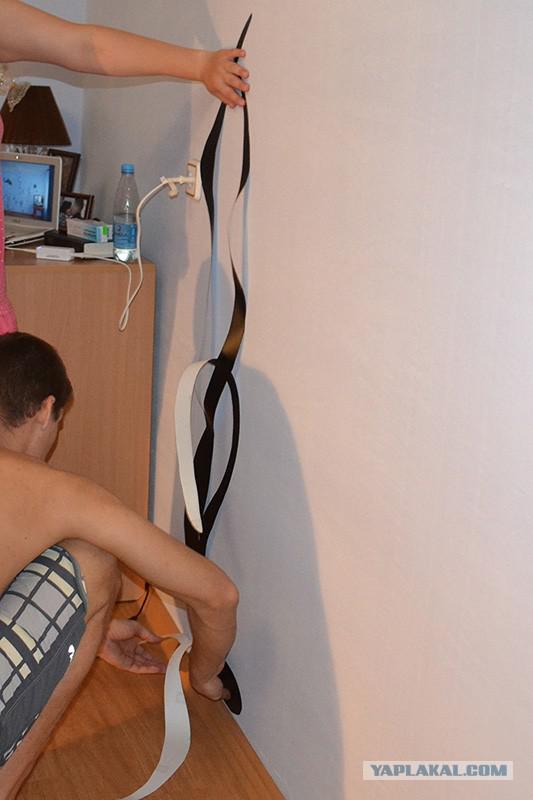 Further, for technical reasons, was sent to a small bed
Therefore suitable for the final photo shoot
And it makes no sense to show how each sculptured wall stickers.
Of course when all glued slightly retreated from the intended layout, but the main thing that was looked.
Sure it can nalyapisto, but even so it seems not bad
The clock will have to hang up in the other room, the white does not roll here. Take the same, only black here.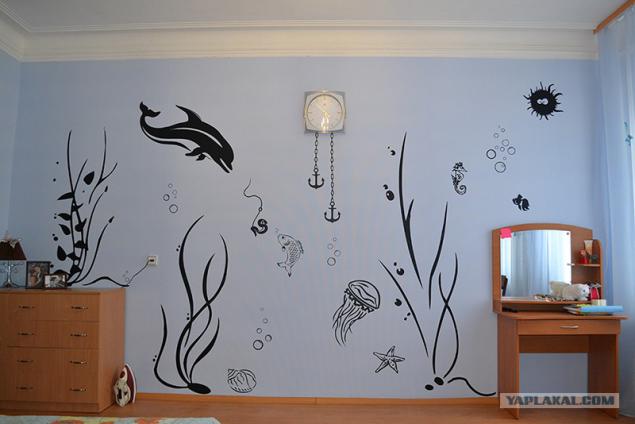 Well, still had a place in the layout, gashes to Koshak city.
Above the bed.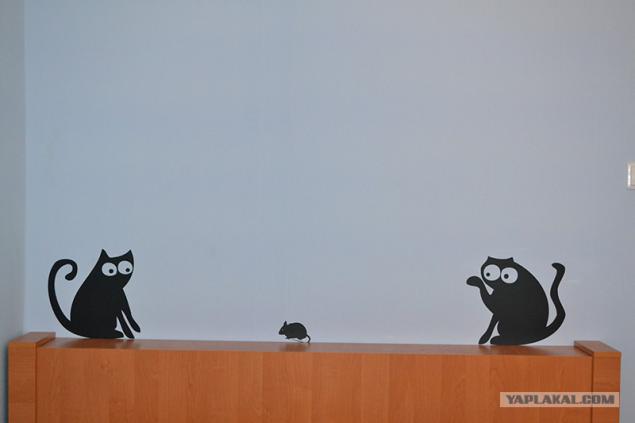 Source: