A small report with fotami about my adventure yesterday and today's problem solving.
I was sitting at home last night, I read the PL, sling ink kammenty. As stated in the popular American transmission: "There were no signs of trouble ...". So I sit, write. Suddenly I feel a strange smell ... pretty weak, but still. It's like something is burning. I went to look for an apartment. A one-bedroom apartment is just so much to look for something nowhere. Well paced, sniffing, I can not understand. Like all good ... sniff all the sockets and appliances. Maybe out of the house? Looked out, like no ... Well, I think, Dunno, probably pulled from somewhere. Well, so far gone, then he broke away from the computer, and wanted to fish sandwiches. I opened the fridge ... Bliaaaat !!! From there, the clubs ChЁOOOORny smoke! The thick and smelly, shopisets!
When the smoke cleared and I pootkryvali windows and pulling the fridge out of the socket a little recovered from the shock, the hand reached for fotikom.
17 photos will be described.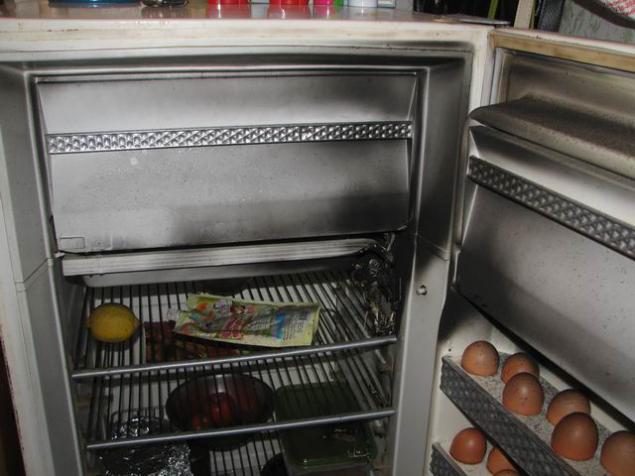 Picture 2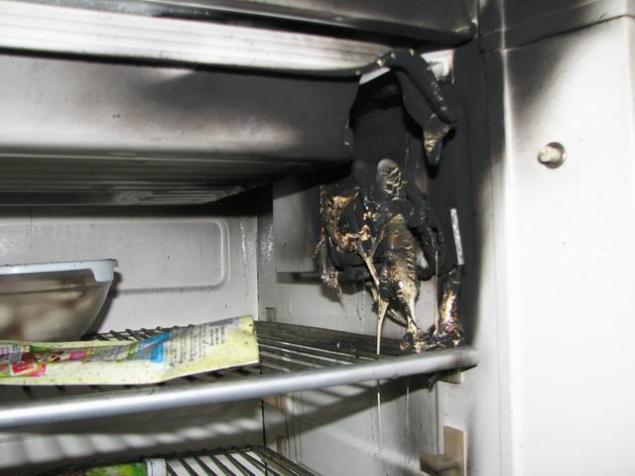 Picture 3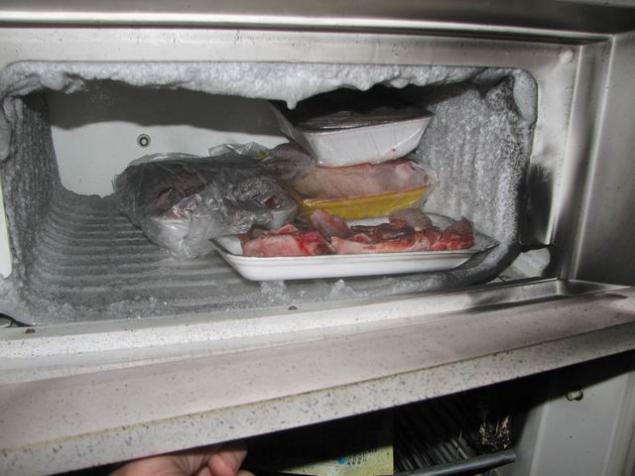 Picture 4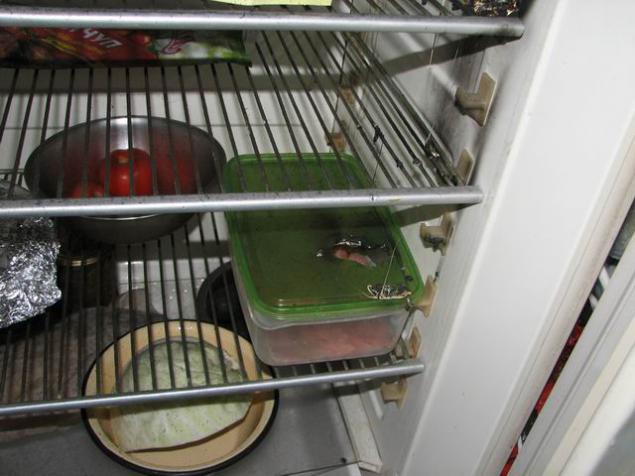 All thermostat housing burned, alloys and stёk down so that burned a hole in the plastic container. (By the way out of it, I would like to eat fish).
Picture 5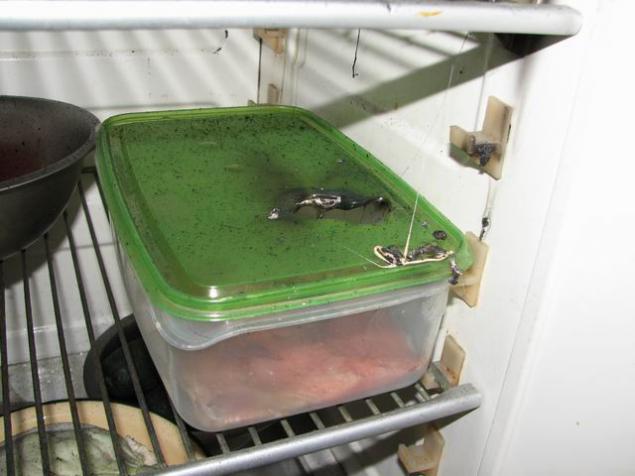 And of course all the refrigerator inside with a wild touch of black soot
Picture 6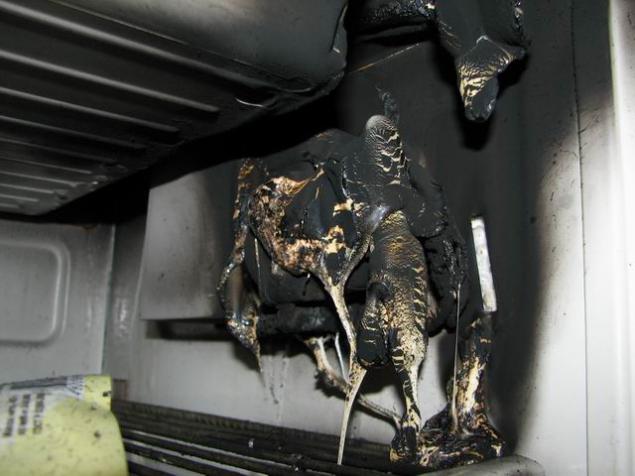 All that remains of the plastic case in which was located the thermostat and lamp illumination.
Picture 7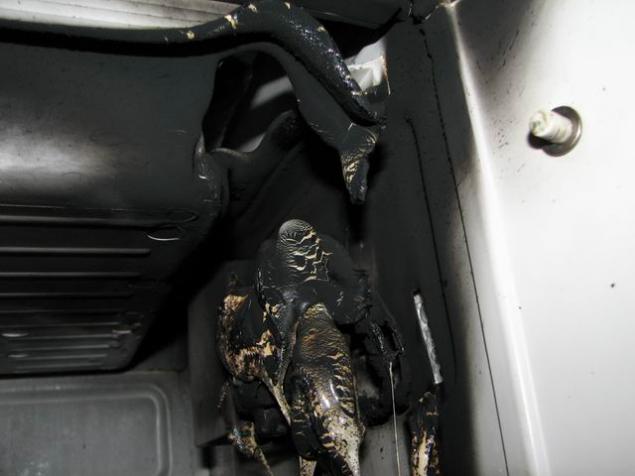 Picture 8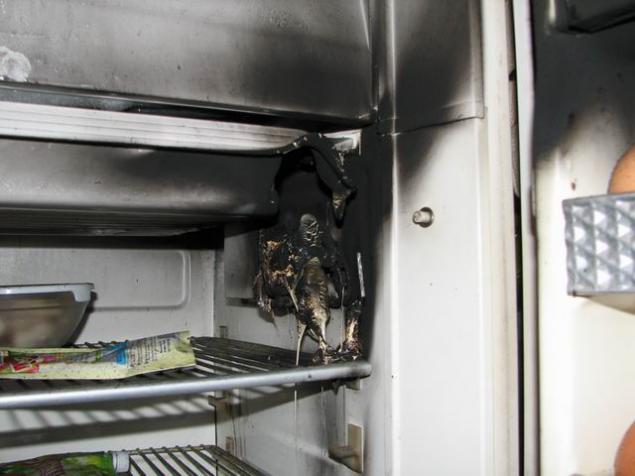 Picture 9
As an inquisitive mind, technical education, the hands of the right place, I decided to get to the truth, for the fire inside the refrigerator is news to me! Well, get to the truth, to make a decision about the future of this old man's 70s output. I start to break off a piece of fused plastic.
Picture 10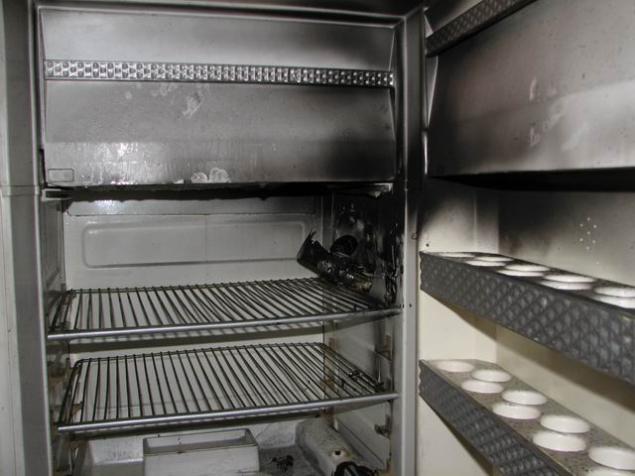 Picture 11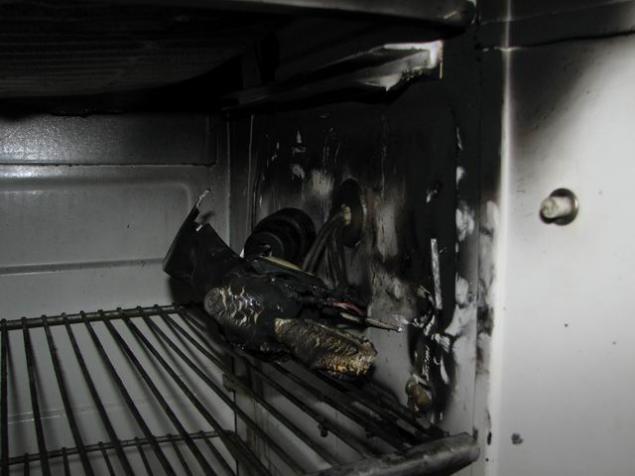 Pootkovyrival everything. Here it is, "hero of the occasion," the thermostat.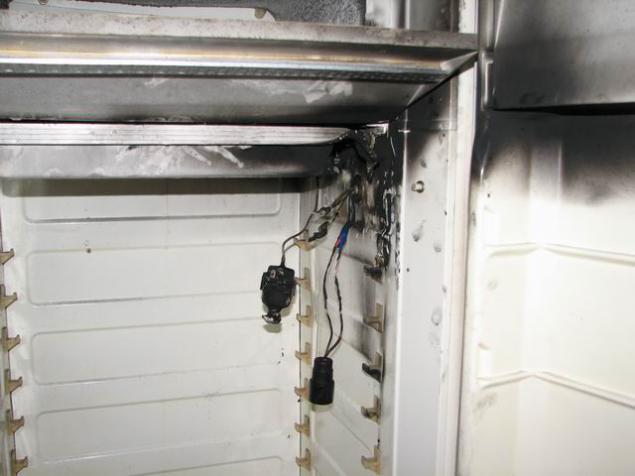 The analysis showed that the refrigerator is not dead. Died thermostat, well under the freezer tray can not be restored. Therefore, all disassembled (removed the door, he took the reins, shelves) sent his wife to wash the soot, and the 'Net, about replacing the thermostat, because of course you will not find the mother. In general, all it found. Thermostat (if one is required) TAM112-1M-6 single-chamber refrigerators for domestic production. So far, this and that, slowly Otterlo soot.
Picture 13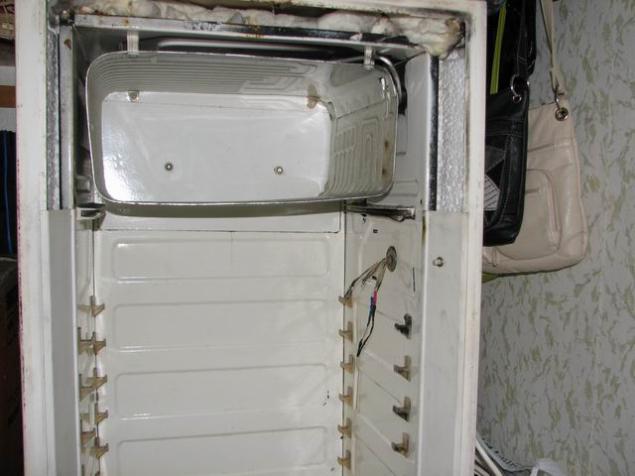 Refrigerator Nast. Maybe someone wondering why such miserable technique? Well Duc ... Apartment removable, refrigerator bought for 200 rubles, last year. Now this is a temporary accommodation, there is no sense to buy a new. While the building, and this will go. New'll buy a housewarming. Well it is, digression, what became clear Nájera all this? Just buy another b / y as it is not wanted. At the yesterday's misadventures over, excluding sustained a smell of burning polystyrene. This morning I went and bought a thermostat. Price issue 250 p. Well, it was the fit.
Picture 14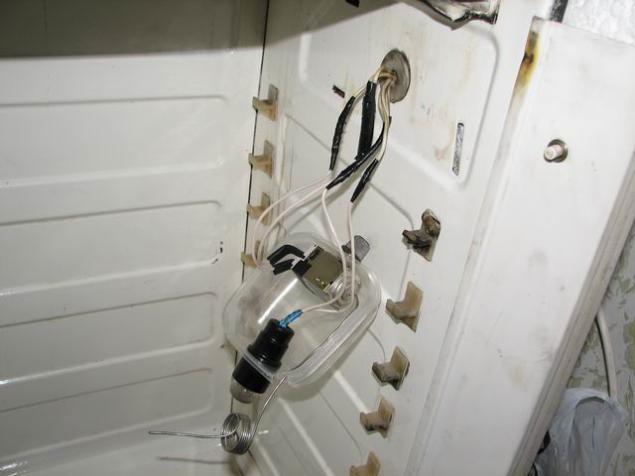 As a body, he took his wife's plastic container suitable size. Pen found in his amateur radio trash from what the old receiver. Soedimnil all wires. Includes socket ...
Picture 15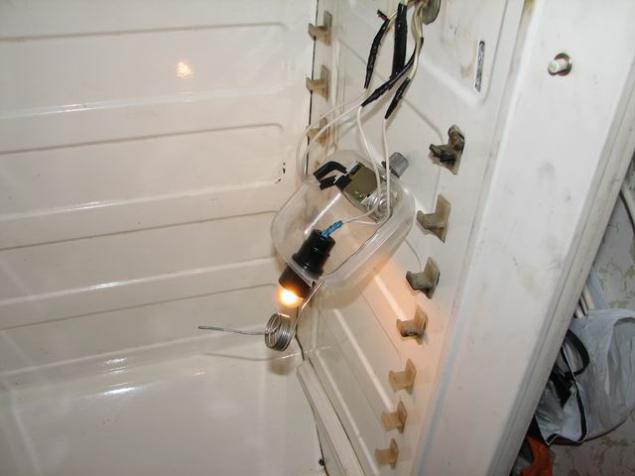 Hurrah! Earned! You're priladit evaporator capillary thermostat, and how that prishpandorit stylized body to body ... (sorkayte).
Picture 16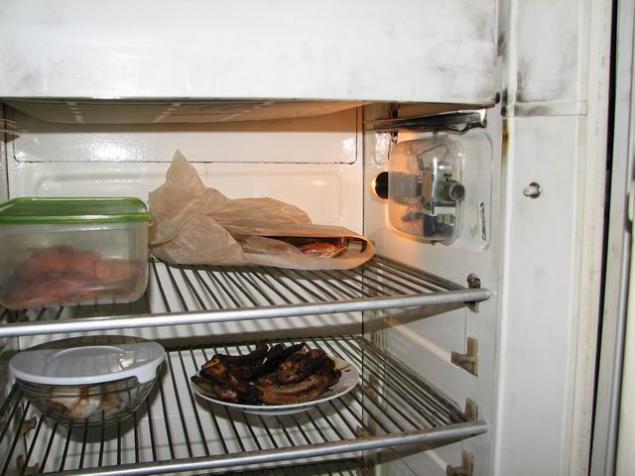 So everyone is happy. Refrigerator works only traces honeycomb fire. This is not washed, eaten into plastic. Would like art objects! :)
We put in a door and truncated!
Picture 17
Posted in [mergetime] 1380651402 [/ mergetime]
All. Can you comment.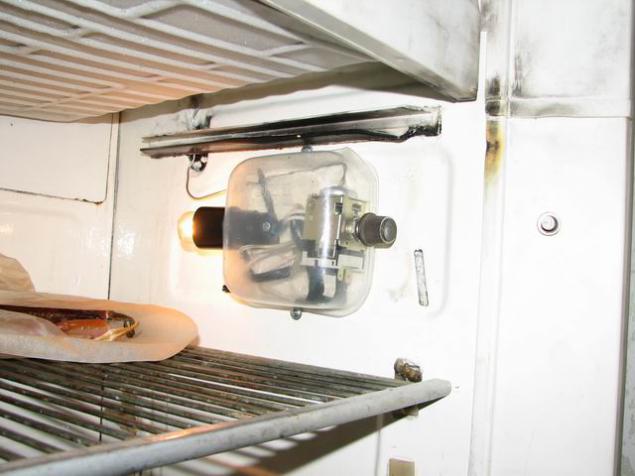 Source: