Food in the US
There is a stereotype that the United States is a country of fast food. This is both true and not. Really a lot of fast food, but a lot of it is classical and power outlets. Generally, the infrastructure of power in the US is so well developed that allows you to eat at any budget. We tried to eat so that it did not take long, and it was enough budget (to give 50 bucks for lunch, somehow not interesting).
In this respect, the Chinese fast food look great. Prepare it instantly, it is inexpensive, and the burgers :).
Will be 18 photos and comments of the author yarowind
1. Noodles with meat, vegetables and tofu.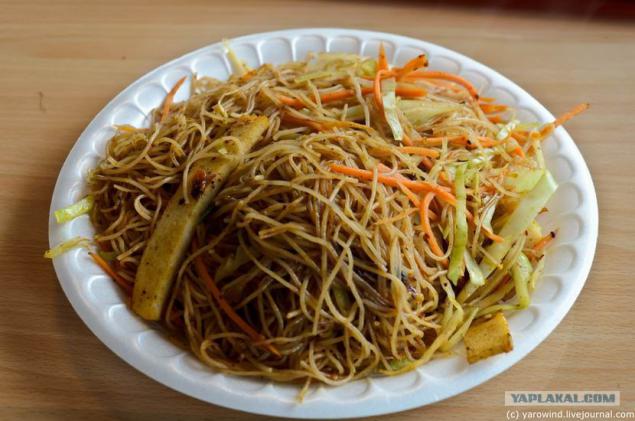 2. Vegetables with pork. The sauce tastes odd, it is better without it.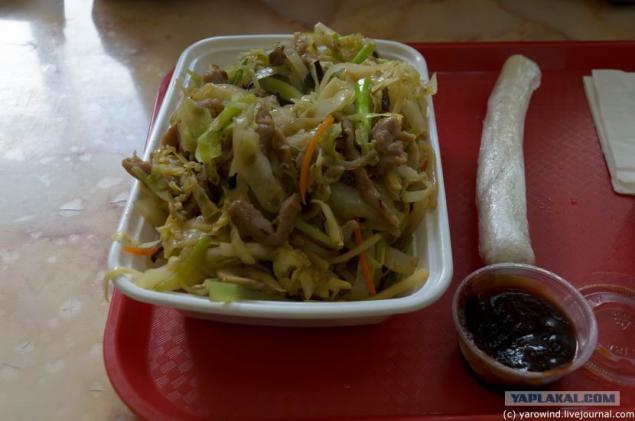 3. The Classic American Steak, but also from the Chinese restaurant :).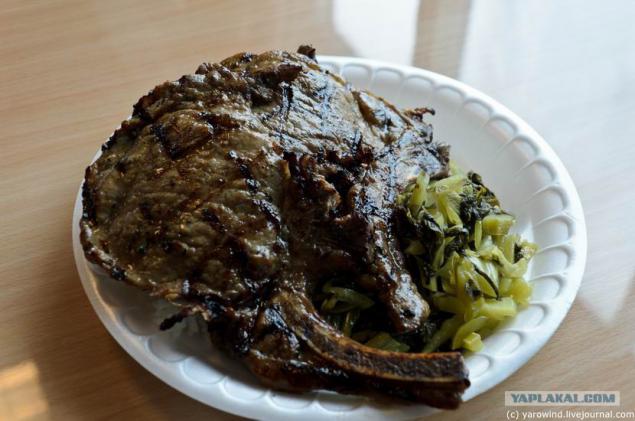 4. Scallops.
5. Chinese cakes.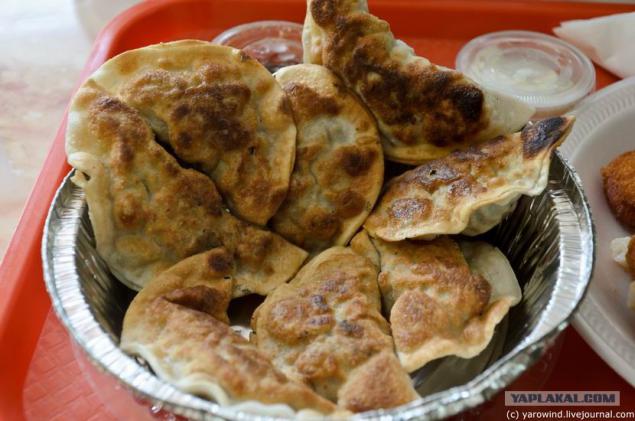 6.Zavtrak at the station cafe in New York. Surprisingly was a decent soup turkey.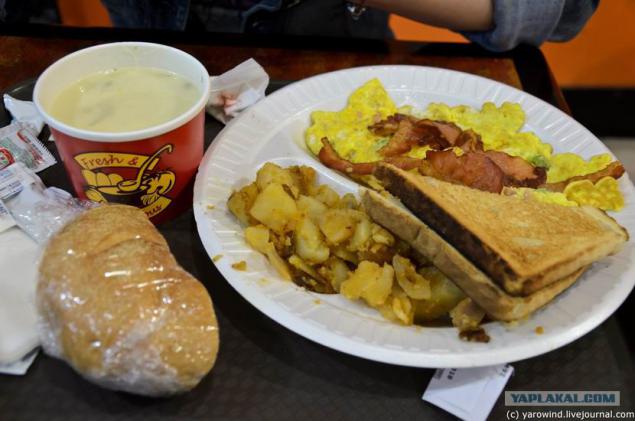 Breakfast in the cafe network of Bob Evans (Bob Evans).
7. My wife took an option with sausages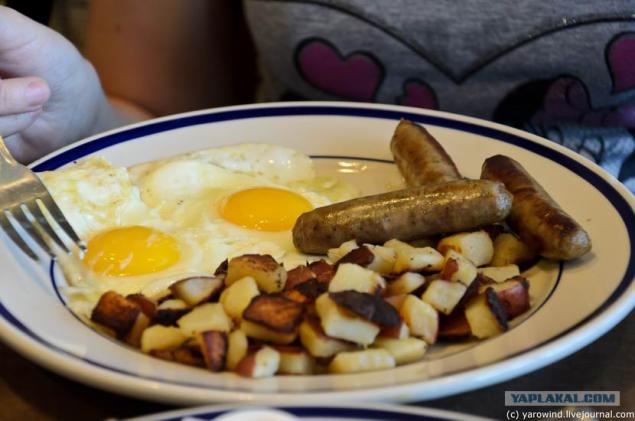 8. I have bacon.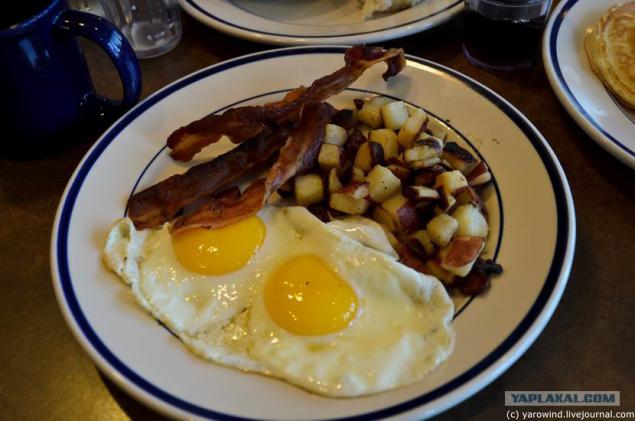 9. Lunch in a godforsaken wilderness Iowa. Town of Guttenberg.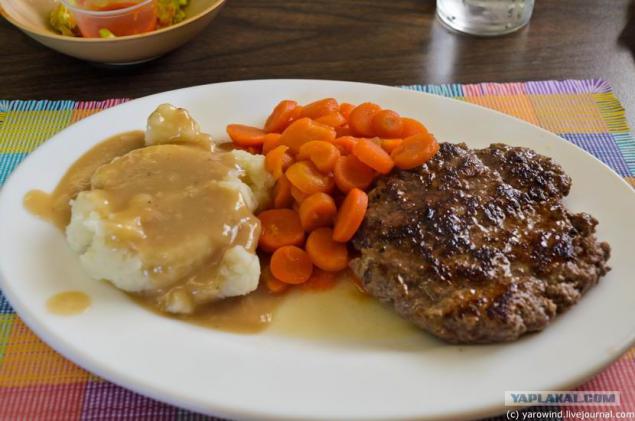 10.Paru time we spent the night in the homes of all alone. Bought steaks, wine, wife of fried meat. Great.
11.Prakticheski in any American motel in the lobby is an ice machine that perfectly can be used to cool the wine :)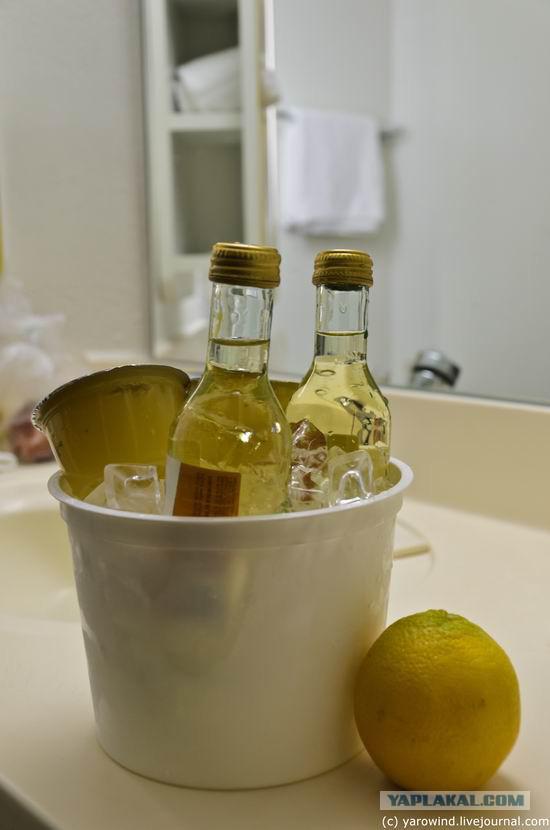 12. As I have already mentioned, the Americans love to sell beer units. But sometimes it was possible to take and one bottle. Here - Missouri local wheat beer. It is not bad.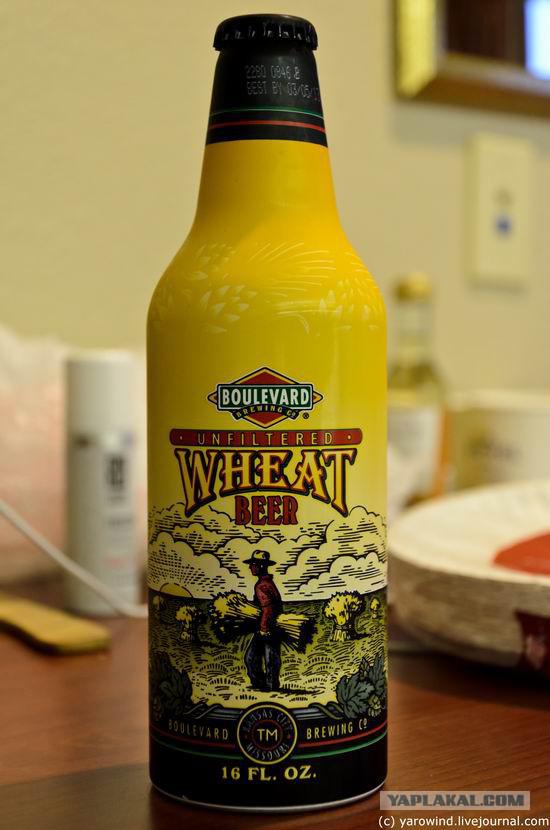 13.El rustic from Greenfield Village that under the Detroit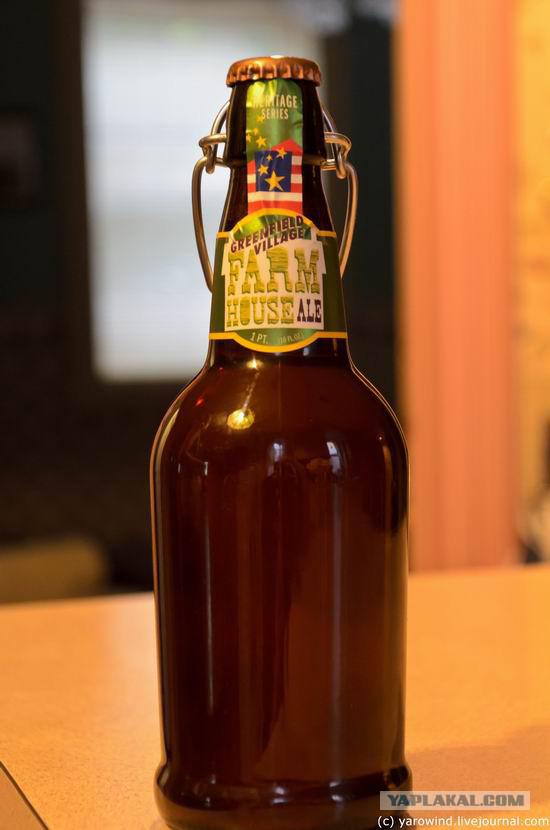 14.Rut-bir (Root beer) or root beer. Quite unusual drink. When I bought it in Lexington, I did not pay attention to this very route, and thought it was normal beer :). As it turned out, nothing to do with this drink beer does not. Firstly, it is soft (there is an alcoholic, but there is alcohol in kvass). Secondly - it is sweet! :). Originally it was made from the bark of sassafras, now from concentrates. The taste of a kind. Once you can try, but the more I did not buy.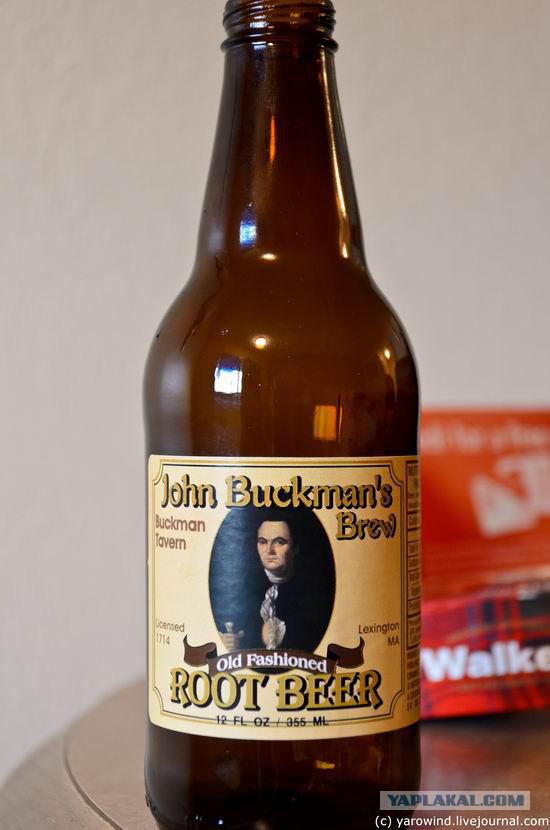 15.Magazinnye pickles. I did not like our much better.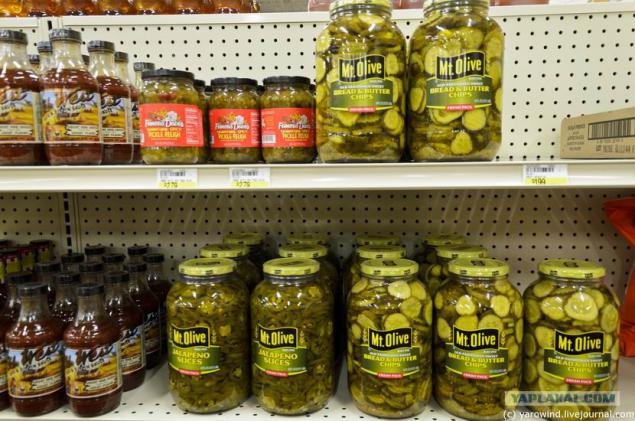 16.Zhelayuschie can taste spam :). Originally, the word «SPAM» appeared in 1936. It stood for SPiced hAM (spicy ham) and it was a trademark for canned meat company Hormel Foods Corporation.
After World War II were huge stocks of canned food, made to supply during the war, not only US troops but also allies in the Lend-Lease program. In order to sell their products is not the first freshness, Hormel Foods Company conducted a massive advertising campaign. The word «SPAM» was evident on every corner, with windows all the cheap stores, it was written on the sides of buses and trams. This word could be read on the facades of houses and in the newspapers. Advertising canned «SPAM» constantly broadcast on the radio.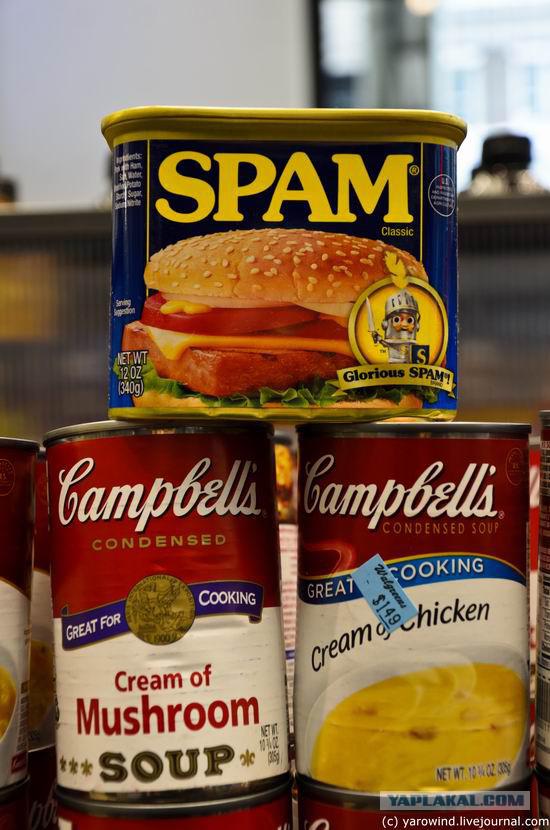 17.Krasivye banks with oatmeal and the image of the Quakers.
18. In small shops, gas stations, you can always buy an inexpensive cup of freshly brewed coffee. There will always be a few options, and be sure decaf!
That's all. Thank you for attention.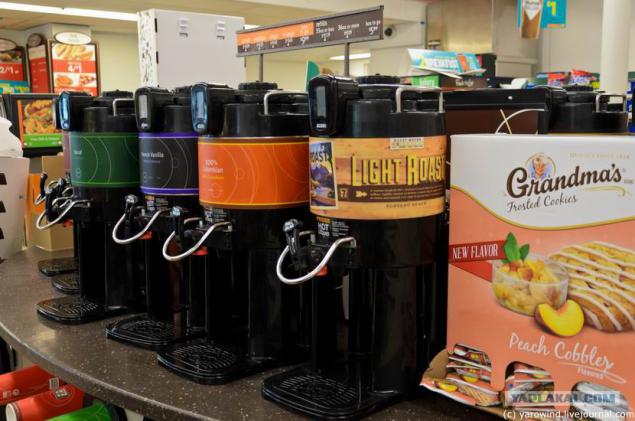 Source: