My first post. Scary ... First will be a lot of letters, and then - 19 pictures
Dream job Provincial
One day in December 2011, I was sitting in a comfortable office as secretary and attorney nudilas. His work has always done quickly and efficiently, so most of the day spent on the Internet.
In this post I came not easy: the competition of 2 stages and 73 people on the spot. By profession I am - the auditor-inspector, a day did not work in their specialty. My humanitarian insides burst forth, and I longed to work with the word. Drawing, Ukrainian translation and editing legal documents - at the time it was beyond my dreams.
In the last interview I slyly smiling at the boss in the office, and he looked at the schedule is rapidly creeping up my results IQ-test of Isaac, the answers to which I had known since childhood, and genuinely surprised at my brilliant mind. Adopted!
Without modesty I can say that for 2, 5 years of my service to the benefit of our law firm, I was not the only secretary, and the photographer and organizer of corporate parties and Optimizer site and generate ideas. High salary, bonuses, excellent staff, free dinners, corporate restaurants, krasivenny office with two fireplaces ... Most Alchevsk factory workers never dreamed of such working conditions, but what to say, and the majority of citizens of Ukraine. But ... one day in December 2011, I was sitting at work and nudilas.
The first successes
I usually hangs on some needlework sites, mainly related to textile dolls. As a child I rukodelala lot of things from my mother's knitting and damage clothing to art prodyryavlivaniya jeans. But not sewed dolls ever, and then just hooked.
In general, about a week sewing first doll Tilda found on the master class. Feelings were very interesting. Once sewed all the parts and planted bare faceless body on the edge of the table, I realized that the doll is alive. She called her husband and son, and, as in "Deniskina stories", "we were like a fool and smiling»)))
Dolly doshila, suffered on the job. Girls colleagues said that I should take this seriously. A boss asked where her boobs, and grinned.
Then there were three toy cat, which I sold at the $ 5, and a second tilde. I plucked up courage and went to the gift shop where they made up a story that I sew a long time, professionally and Kiev. Doll I once bought for $ 20 and ordered 15 cats, 2 days should be ready. It was a hellish weekend because I sewed toys for the third time in my life, and my curve hands would not obey. Especially memorable moment, when my husband was sitting gloomily on the floor and tying knots in the thread on the details of the cats, the seam is not sold, and due to inexperience, I did not know that the sewing machine has a fixing stitch.
I get it on time! Cats brought to the store, and I just paid money for them, even ordering 5 pieces. After 2 days, I figured, almost without any investment (cheap fabric and filler from old pillows) was able to earn $ 120.
Depression
And then there was February and was depressed. The psychiatrist prescribed antidepressants, semi-consciousness I went to work in the evenings and imagine jumping out of the window. I wanted to sew dolls and sell them in his shop. My husband told me not to suffer foolishness and work, and I was crying and did not want to live "like everyone else." Our family quarrels went away, my nervous breakdown devastated me. Over time, my depression smeared and was not so acute. I again quietly sewed toys, but have to work as hard labor went.
Summer came, and the girl, on the spot where I was working, going out of the decree. The chief invited me to open the real estate agency. Ie it will open, and I'll plow. By nature I am sensitive person, so this was an adventure for me like death, I, 45-pound realtor, I drive through the dark entrances of unknown people in unknown apartment, pronouncing the word "transaction", "deposit" and I do not sleep at night, wondering how to ... To blame thought decency week, and then, of course, told the boss everything. And he let me go.
Officially unemployed
Hooray, I became unemployed! It began to register with the Employment Center and began to sew. And classmates received an order for $ 130 - a family of rabbits. Including the brain, setting the hands sewed a wonderful little family of seven rabbits that appear on their muzzles my feelings - joy, love, a miracle.
I started sewing different toys to see what will be in great demand. Realizing that in our city Tilda doll with her eyes and face-to-point without the mouth to perceive, I began to embroider doll faces. It worked! Eventually, I began to create even a photograph portrait dolls.
In the fall start to delve into the particular tissues shopping Korean Dzhimarkete, ordered the first premise and in November set up a group on VKontakte selling fabric for needlework.
An individual entrepreneur
Being registered as unemployed at the employment center, you can get your cash benefits immediately for the entire period and open a state of emergency.
In January 2012, my parents supported me in the idea to open a store, and promised to help finance. And my husband, to my great joy, finally realized that I work and get paid for it.
Shop studio was located in this mall, where I planned to sell needlework and fabric to sew and sell their toys. Eventually, I was going to pay the same conduct master classes on making toys.
In February, she was trained in Lugansk, developed a business plan for the opening of its store in the shopping center, it successfully defended and received benefits, which was enough to purchase exactly Ipad 4)))
Shop
The total cost of the store will be about 2, 5 thousand dollars. I ordered 2 counter, sign, work desk and some tissues. My shop is in a room other sewing department, and 1 March, I opened!
People here are special in Alchevsk. Men - factory laborers, women - the wives of factory hard workers. Problems Alchevsk proletarians are similar: to pay not detained, to the plant is not killed, the wind was blowing in a city, because the metallurgical emissions are bad for human health. And here I am with her dolls.
Every day I hear from entering, and its dust-free operation, and "who needs them, these dolls," and "bye, I can too." Catchphrase was "Girl, you stitched?". They came to me with their packs, silently laid on the table clothes and said "then trimmed, then hem," I printed in huge letters on a piece of paper, "There is no mending!". And they are genuinely surprised, why should I then sewing machine, if there is no repair.
Of course, these were not all visitors. Were happy "advanced" girls who were happy that "finally, and before we reached the city of civilization."
Then I began to admire. These were the sellers and the SEC, and my grateful customers. There was a paradox of "conditional poverty", I offered to clients doll for $ 20, and I said 'no, I'm expensive, so this 50 ».
In May, my husband and I decided that it leaves the factory, it is registered in the CZ and passes the same path as me - prepares emergency, receives an allowance (it came out a decent amount), we put the money into a commodity.
In June, I moved into a separate glass room in the same mall and began to settle again. I hang your sign, pokleit beautiful wallpaper.
And here I am, all this fairy-fairy in a glass in a cozy handmade lodge sit and sew tirelessly, for 8-10 hours a day, seven days a week. Orders for dolls lined up, prices rise, I get tired.
In August, I finally realized that all earnings from the sale of dolls money is spent on taxes and rent (it is 400 dollars). Fabrics in the store did not sell at all, but the group VKontakte worked well. On learning of her husband did not work: there was no money in the budget, and therefore in our family budget a hole. So I decided to close the store. September 1, I moved out of the mall and began to work at home.
Group VKontakte
The competition among these groups VKontakte selling needlework fabric is quite high. The details will not go, and I can only say that I try to do their group unique. I shoot and share video master classes, where I share my doll experience (I have my own channel on YouTube), I answer questions newcomers in needlework. The most unique in the group that it is fully engaged in my husband. On my behalf, he takes orders, cut fabrics, collects and sends parcels puts little girls little presents (always a surprise in each parcel).
We live our business together.
Group of the dolls, I do not create unnecessary. Orders at me a lot, do not give any publicity, but just exhibited their toys on the pages of the VC and classmates.
Problems in my head
Working in the shop, I felt on top. What sat on everyone's mind is incredibly stimulating to work "for the public", labor productivity was crazy.
Today, sewing toys left on the second or even a third plan. My "domohozyaynoe" noblesse oblige morning did not clean up on your face and run into the studio to create masterpieces, and scrub the apartment, yelling at a lazy child, cook borscht, and sewing is not enough strength and inspiration. In short, I turn into a normal woman. It is very difficult to perceive. Not once tried to make up, dress up at home, but garbage, it does not work.
This strange crafts
I do not know why, but my needlework - my punishment. Often, after the finish sew doll, my 2 days shaking with incomprehensible excitement, then emptiness and apathy, and this can last for a week. Then a jolt, and I again all such active and the ideological, doing things you love. Recently such passive state become delayed for 3-4 weeks. I wander aimlessly around the apartment and is ready to do anything, just not sew. In my head so much desire, and his hands are not. Again, I become nervous and irritable. I notice that the scenario is repeated when treated for depression and could not find a place in life. With horror I think, again, really ???
I'm tired of digging a.
Dear YaPovtsy! I will be glad to any your opinion. Maybe someone wise advice to drastically change my life ...
If you are interested, here is my page VC
vk.com/kgorodnikova,
there are many of my toys, and this - the group
vk.com/tkani_gorodnikova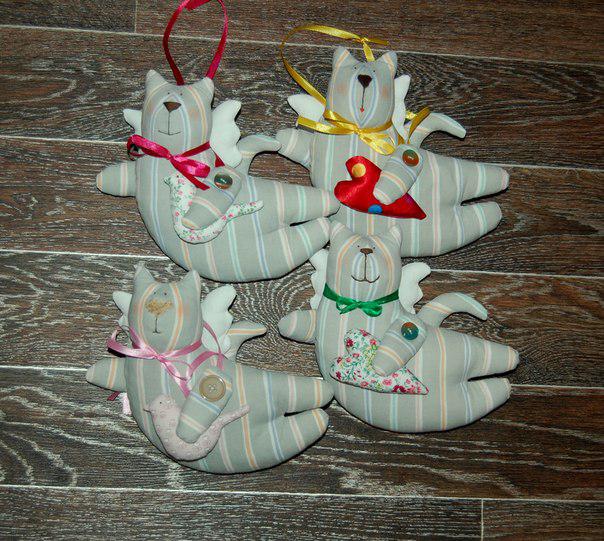 This is my store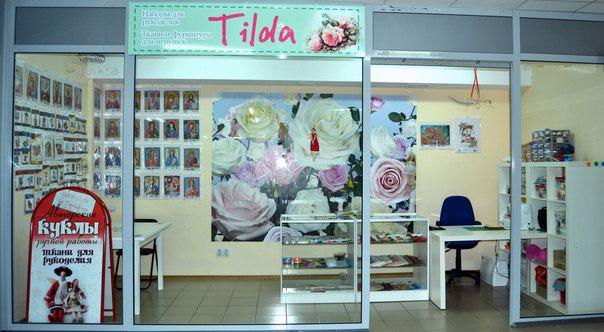 Portrait photos of the doll, face embroidered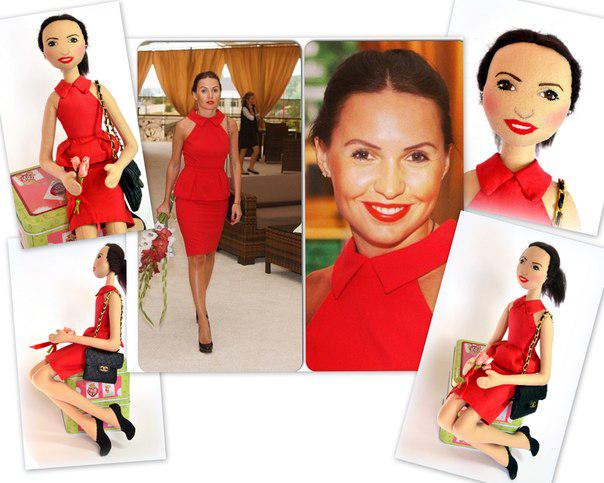 Girl for a little girl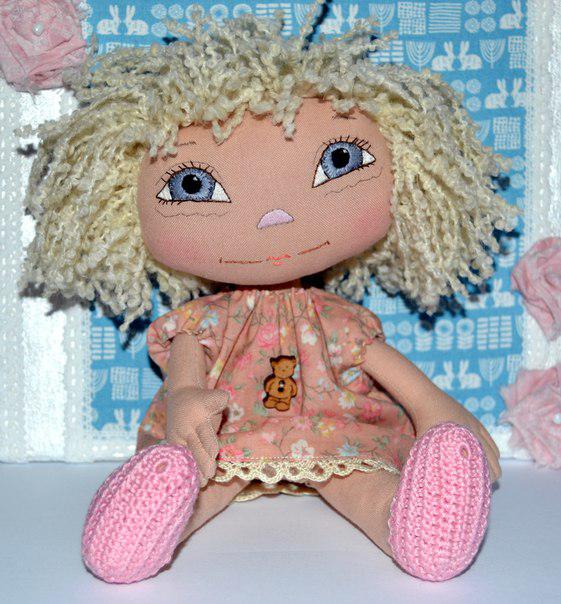 Wedding rabbits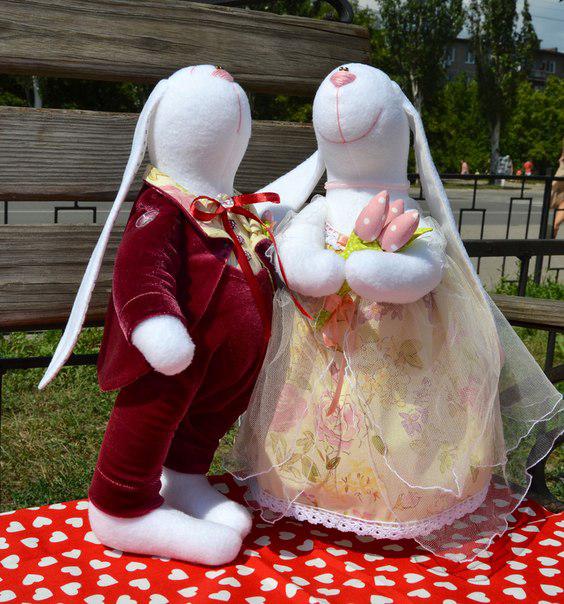 Sonia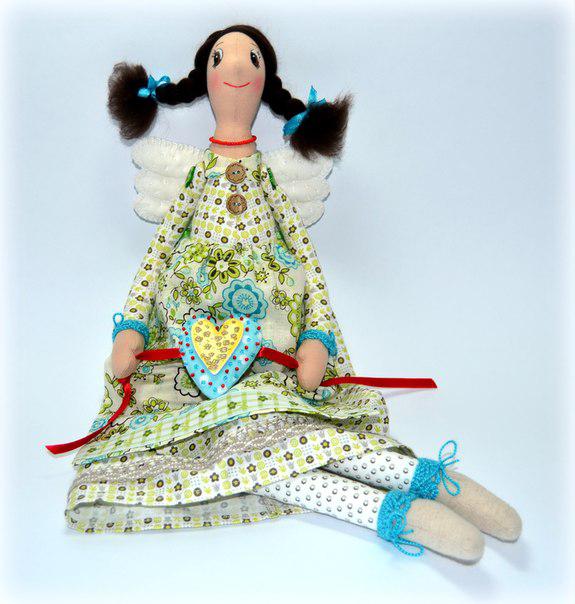 Japanese tryapiens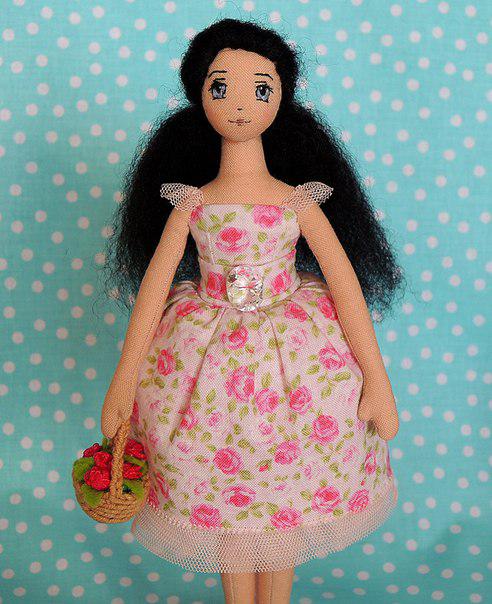 Too portrait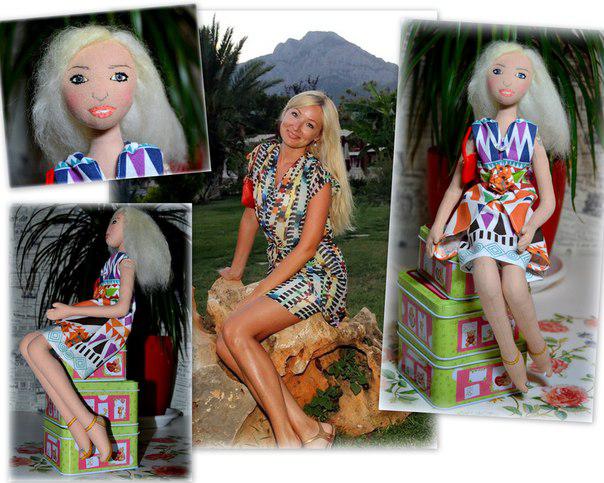 In honor of the anniversary of the wedding gift from the wife to the husband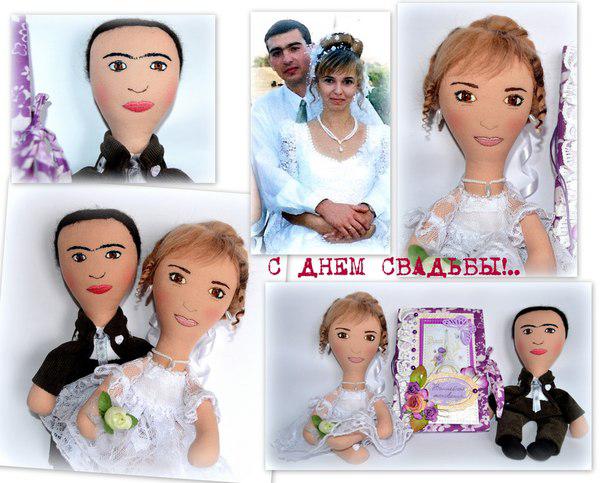 Baby Rita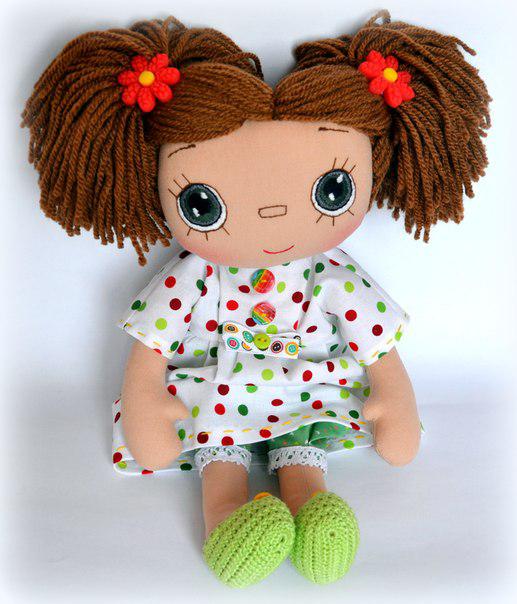 Baby Uhl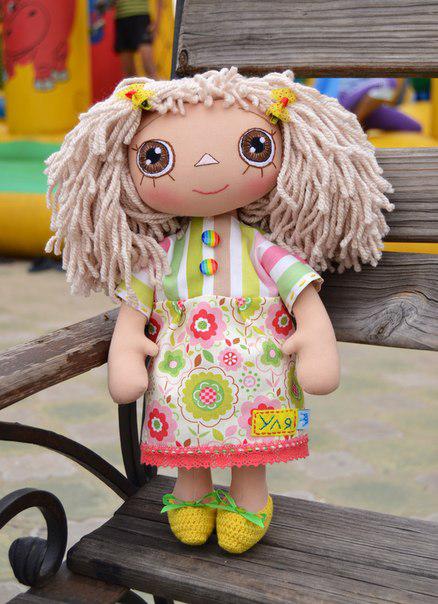 A doll for young girls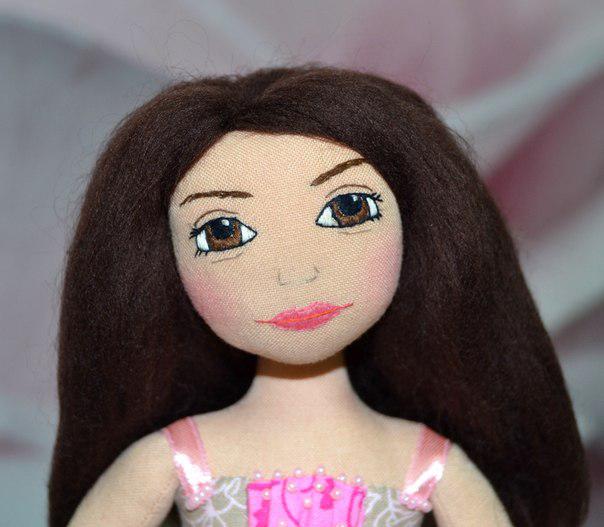 Source: