Now a band for a little convoy, you need to release all the way and leave the best of it as far as possible!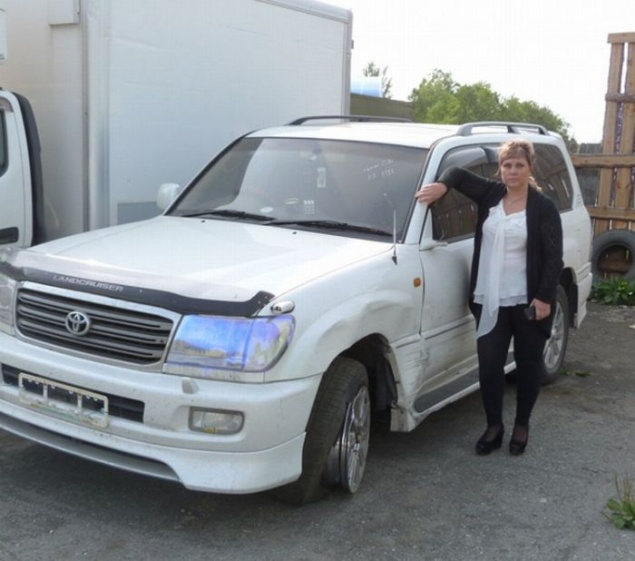 Olga says that "Toyota Land Cruiser" was returning home from relatives Paratunka. I slept in the backseat of her six-month daughter Christina. Seeing in the area of ​​the restaurant "Gold House" rushing toward the car traffic police siren and flashing lights, the woman handed over to the curb and stopped. After a few seconds on the horizon motorcade. According to Olga, a minibus driver "Toyota Hayes" rushing in the opposite lane, suddenly turned to the left, caught the "Land Cruiser" and left in a ditch. Olga took the child in his arms burst into tears and sat down in the car. After that, he says the car came feseoshniki and began to argue that it is the culprit of the incident it.
In the "Land Cruiser" was set DVR, recorded the accident. Olga said it had come up. According to an eyewitness of the accident, one of the representatives of protection in the hearts tossed his colleague: "If this is not a ki ... it was all written down, we would have arranged her 37th year ...»
It is reported that at the wheel, "Hayes" sat 40-year-old employee of the special services of Moscow. According to the victim, first minibus driver explained what happened bursting wheel, then allegedly voiced another version. The true cause of the accident remains a mystery. Olga says that the perpetrator of the accident came once asked her what year the car and left. More she did not see him.
- When you watch the video of the accident, it seems that you were very calm - I said Olga.
- I do not know, perhaps - she said. - I, frankly, have seen record a couple of times. I can not look at it. Fearfully. Just imagine what would happen to the child, and to me, if the "Hayes" turned a few more centimeters to the left ... I guess it's good that I kept composure. But it was only the outward calm. After the accident, I was taken in Addiction, check - whether there is alcohol in the blood. It certainly was not. But the doctor, which is a measure of the pressure, said my heart was pounding so, if he wanted to jump out of my chest ...