We have already seen many times, both for the motorcade Putin overlap streets of the capital and St. Petersburg.
And this time, I suggest you look at how the US president travels through the streets of New York.
The first difference is that Obama is flying in a helicopter, and it does not need to cover the entire city,
and it is enough to close the road from the landing of the helicopter to the destination. And it greatly changes the situation.
The second difference is that, for a time span of the road.
Today, the presidential plane landed at John F. Kennedy airport, and from there to a few helicopters Obama
and accompanying headed to Manhattan. After landing, move on cars, drove to the memorial of 9/11,
and then went to the event to raise funds for the election campaign. Just in the range from landing the helicopter,
prior to departure from the memorial and I caught the motorcade of US President in his lens.
In the morning I read the news about the arrival of Obama. Read and forgotten. And in the afternoon,
stumbled upon a small crowd of onlookers standing near the helipad in lower Manhattan.
On the site itself has stood the presidential motorcade cars.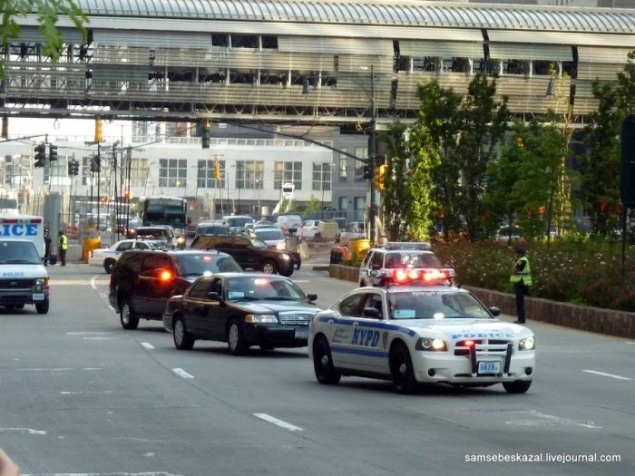 Well, the car of the president of course. They are actually two.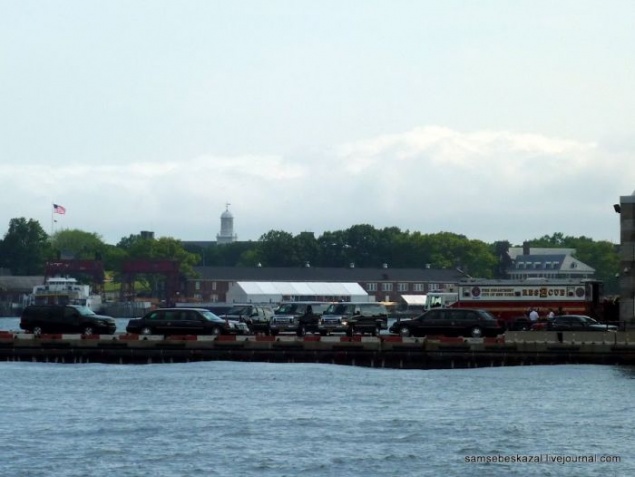 Then I remembered the morning news and decided to look at the matter more closely.
I went to the terminal for ferries to Staten Island. Up to this point of the President's visit to the city does not remind you,
but as soon as I get closer, as the police began to appear in large numbers, and blocked the streets for pedestrians.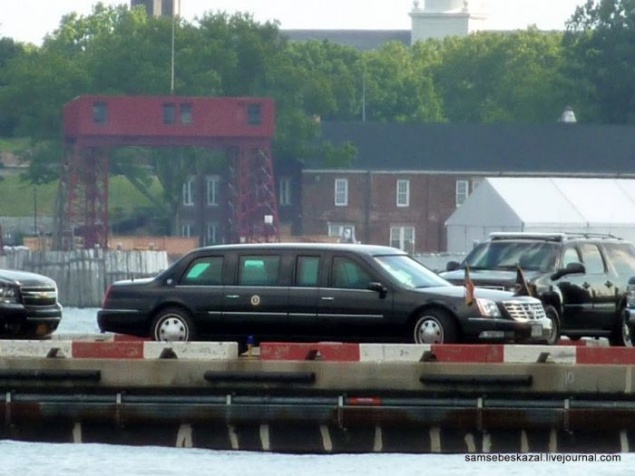 Police was not much, but a lot. I did not even imagine that it could be so much in the city.
Himself Heliport is on the water, next to a busy highway called FDR drive.
(FDR is Franklin Delano Roosevelt, the 32nd President of the United States). Accordingly, in order to leave out the president's motorcade,
it is necessary to block this route. Heliport on the photo to the right of the green signs that in the middle.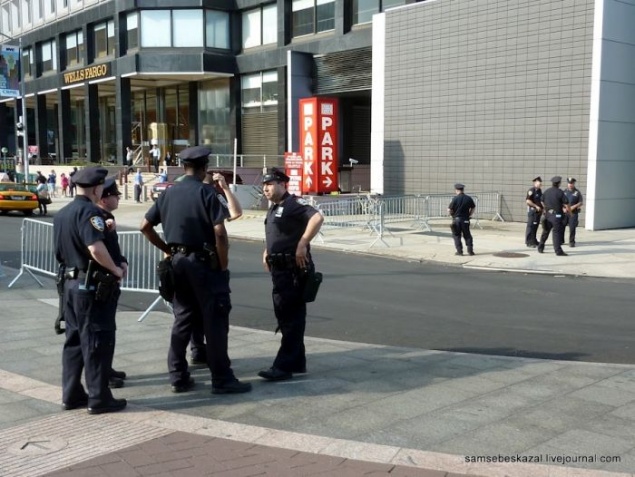 Was not to come closer, as all blocked for pedestrians. But not for cars. Vehicles without problems went.
The police as soon as customized drivers.