Let's look at the guard's top officials.
The first President of the Russian Federation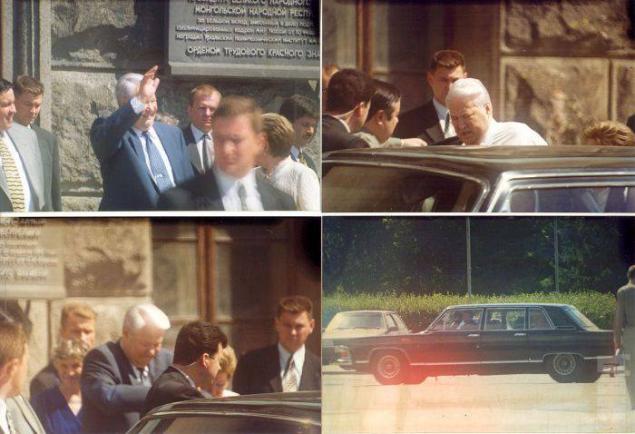 The brother of the "brim" while earning money by trading outside Yekaterinburg souvenirs.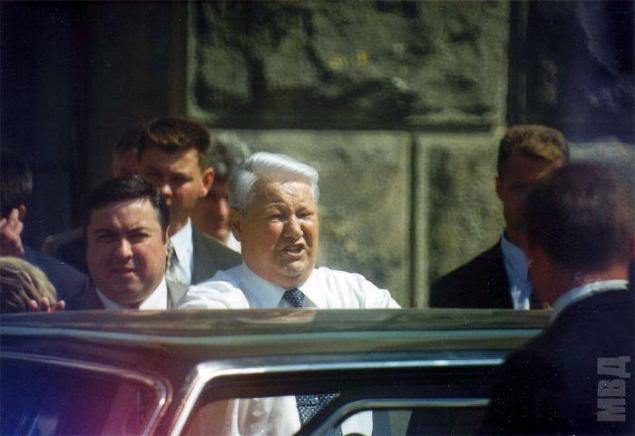 George HW Bush and his wife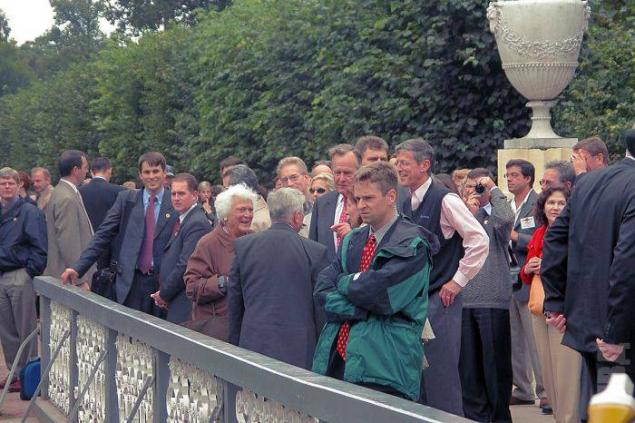 Gryzlov, Tulip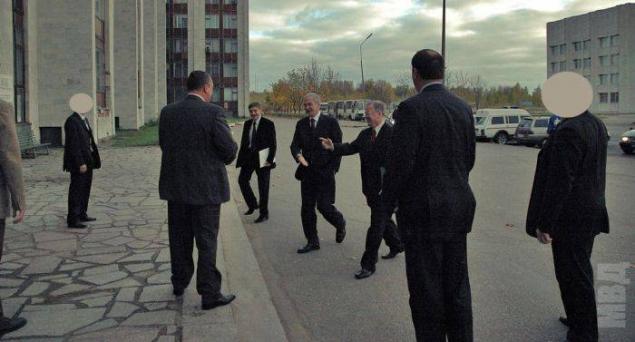 Klebanov, Matvienko, Pehtin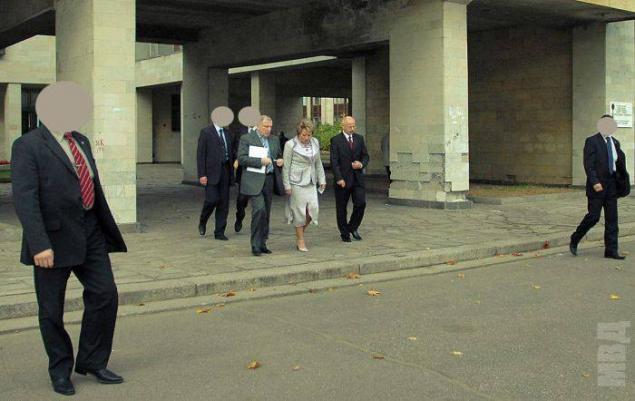 Then Klebanov was to protect the FSO and "Caucasus", while Matviyenko yet
At Klebanov - "E-shka" at Matvienko - "C-shka»

Guest motorcade FSO
Summit G8. Canada's motorcade heads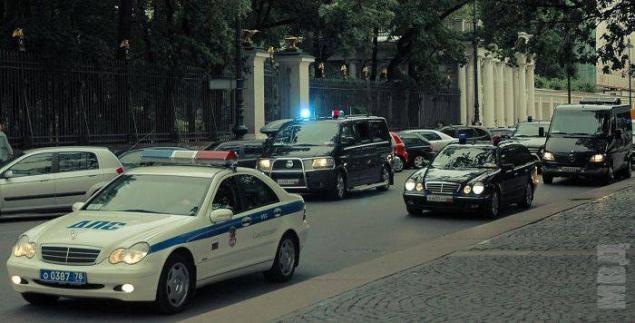 I immediately strained right guy who got automatic (according to the instructions usually take out a weapon for use)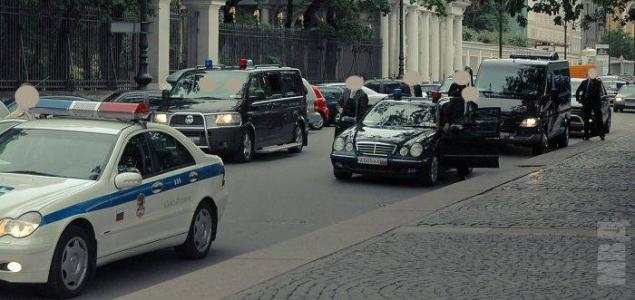 Came a fool-interpreter and began to walk back and forth blocking the line of fire between the submachine gunner and me. He began to get nervous and constantly looking out of her eyes locking my hands. Canadian guard came
Link went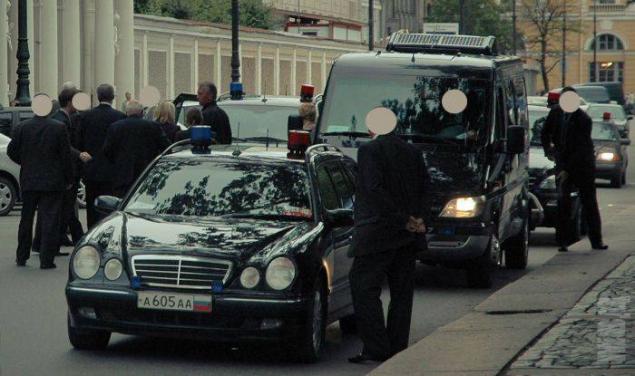 Submachine decided nevertheless to hide machine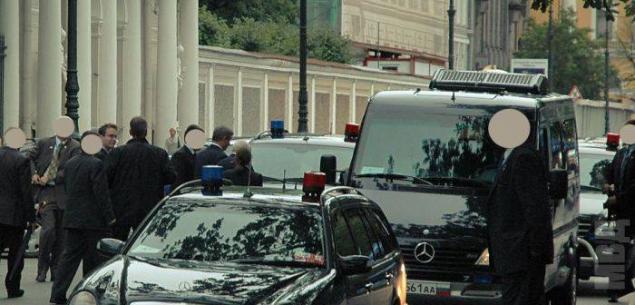 A guard and calluses me look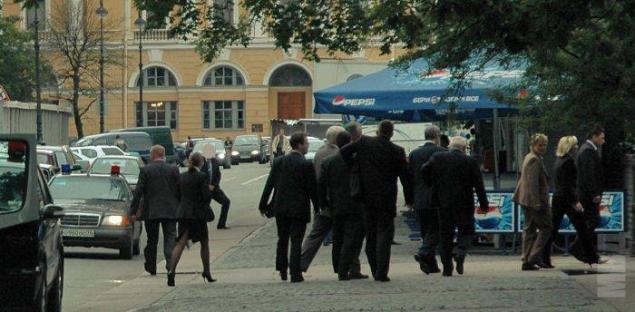 A minibus behind it all watched some of our special forces (with the flag patch on his right hand may want to consider an employee in the passenger seat). I am sure that from the open window of one of the trunks was also sent to my right eye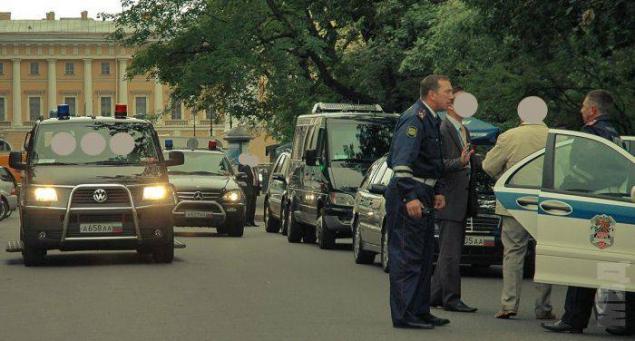 Comparable protection in three diplomatic vehicles. It's time.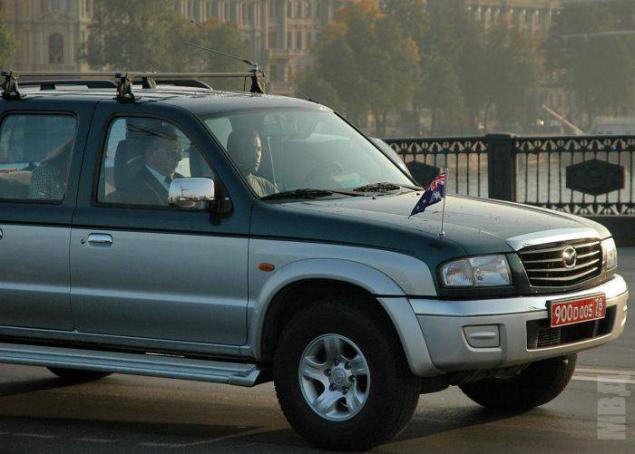 This two. Smile and wave.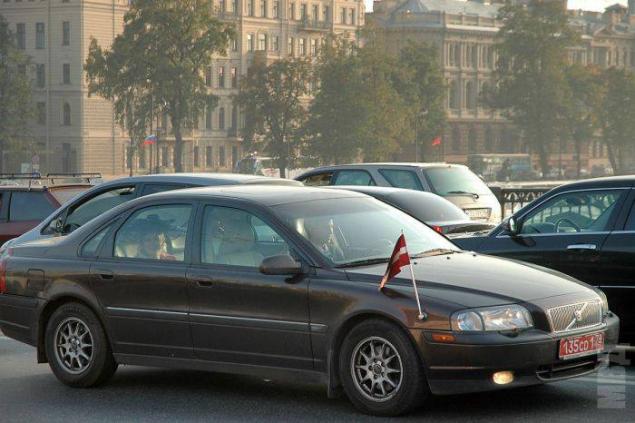 That is three. Behind the wheel of a Marine, the machine - "heavy" (reservation)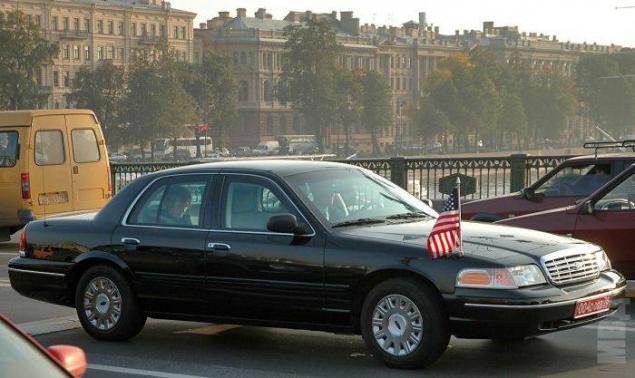 Kasyanov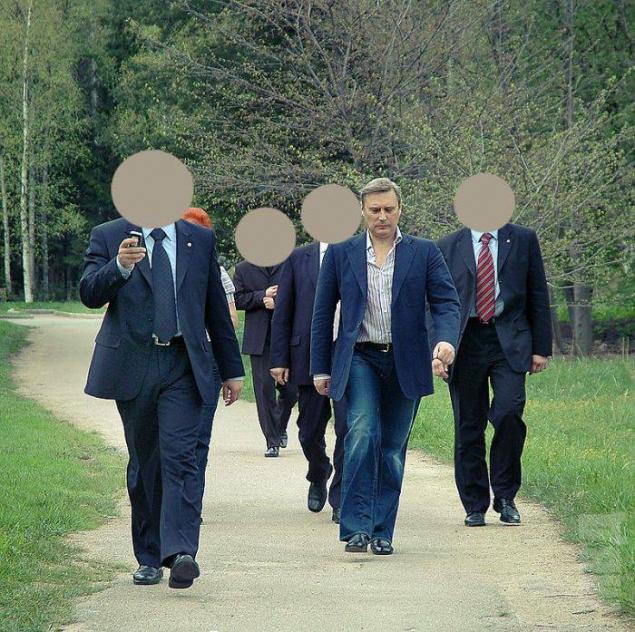 Kasyanov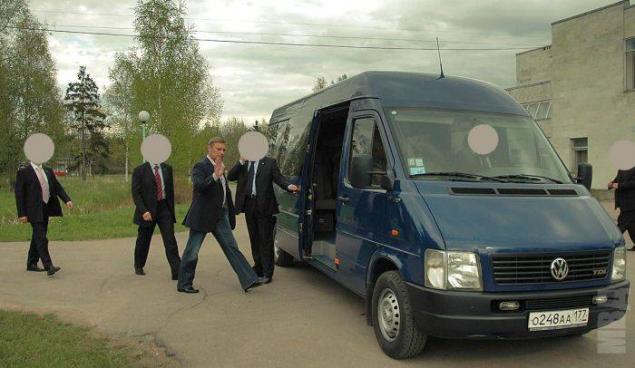 Svezhenaznachenny FSB chief of the St. Petersburg and Leningrad region, Lieutenant-General Andrei streams. Him riding a minibus FSB Spetsnaz GRAD (Group Activism) and two buses with the top of all law enforcement agencies of the CIS (then including Georgia).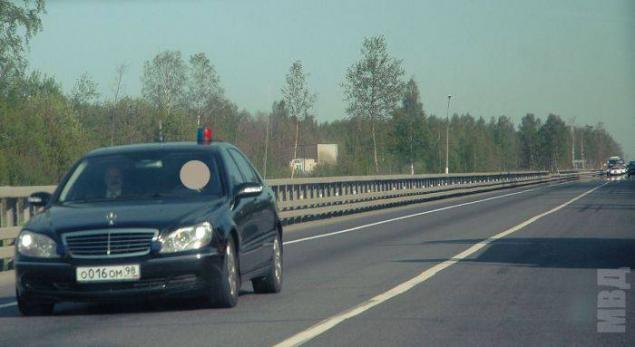 But since leaving the inside looks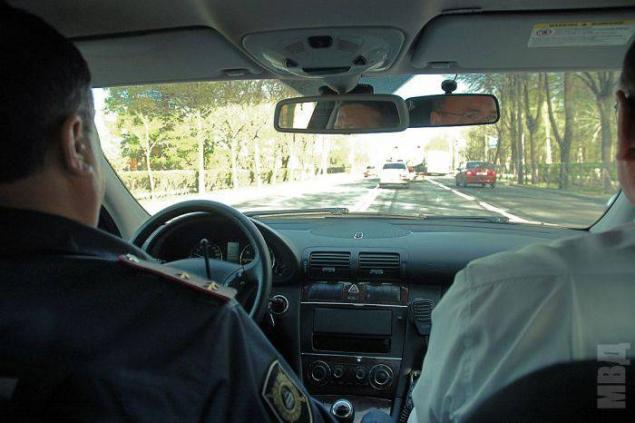 Motorcade heads ROC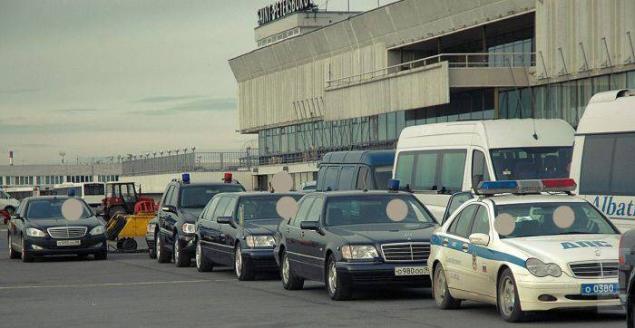 Tulips, Serdyukov, Matvienko, Metropolitan of St. Petersburg and Ladoga Vladimir, Patriarch of Moscow and All Russia Kirill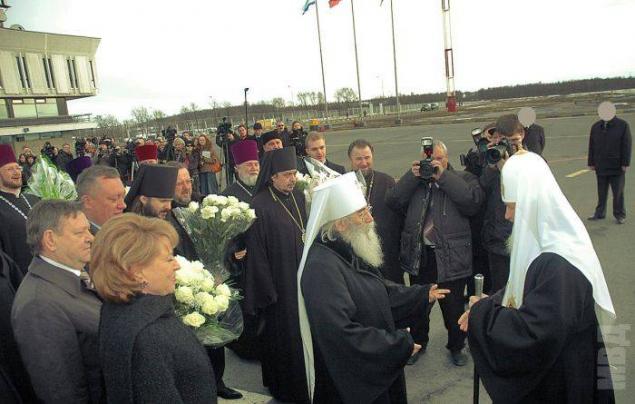 And then I killed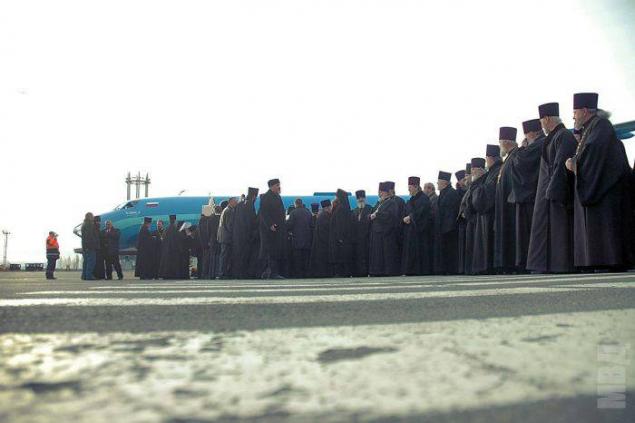 PC = Patriarch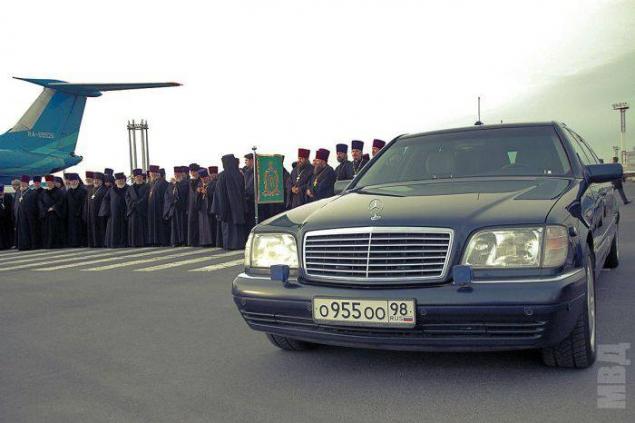 Cross - folding
On the door is not my reflection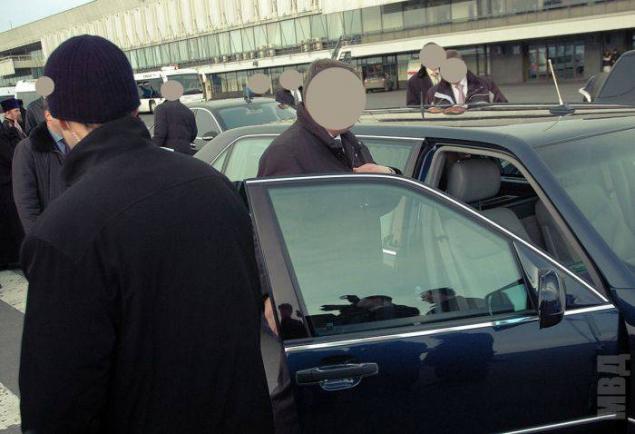 Job protection, run "double" and an indication of the stopping place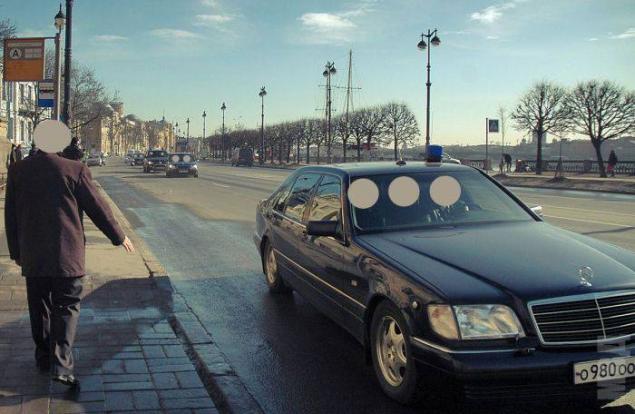 To the original!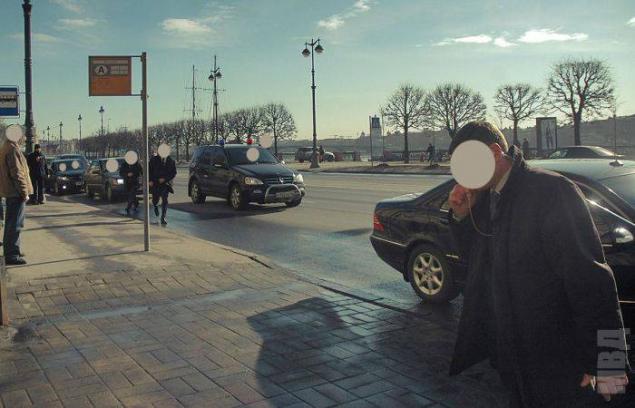 Do not forget to fold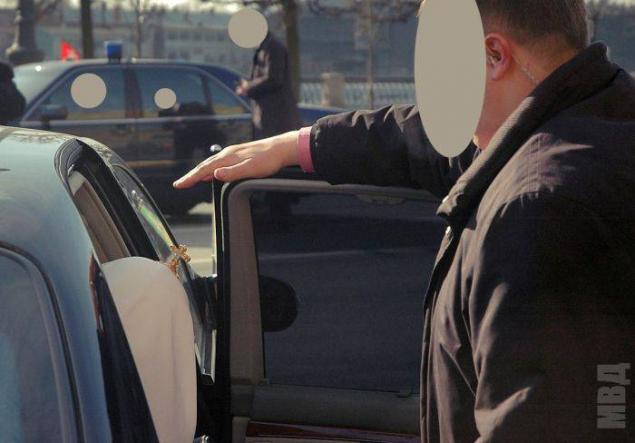 Again, turn, run to the places and the construction of a tuple to the following address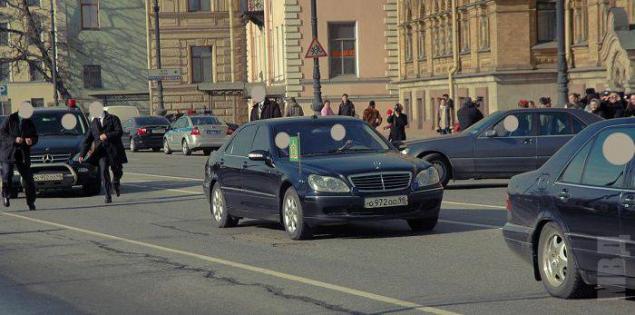 Again, a similar procession in Pulkovo

Sometimes protected remain without bodyguards nearby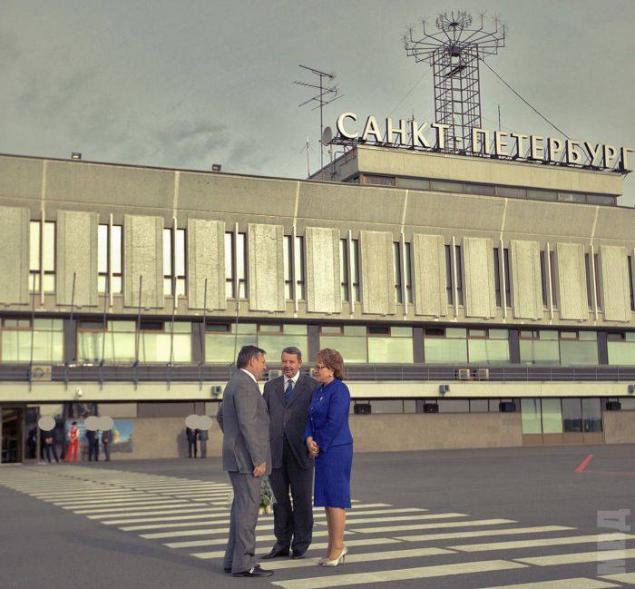 And here you can see a sample of jewelry Governor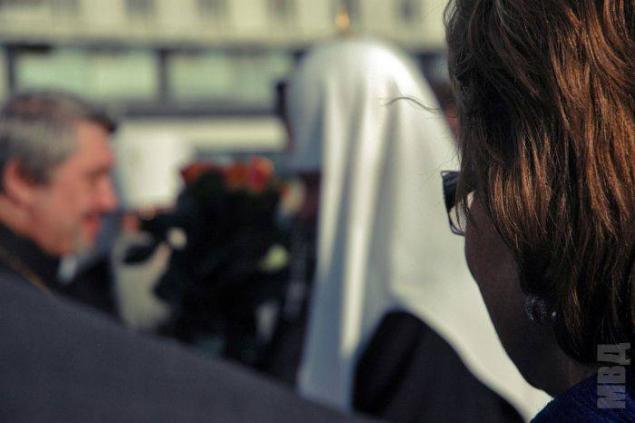 Ladder broke. Winged second. Stand touching the right vena coat back Matvienko. Her "brim" standing behind me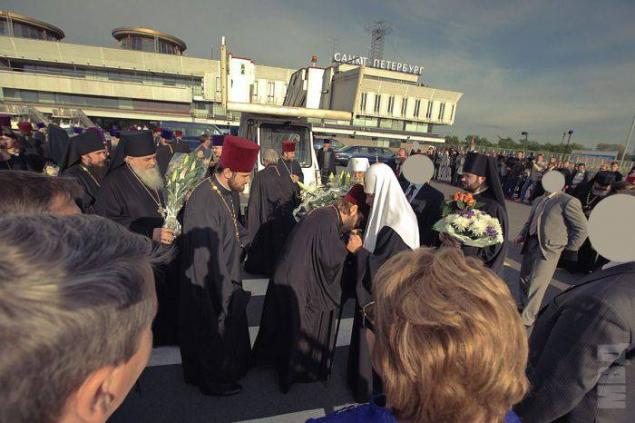 Here he is pictured, right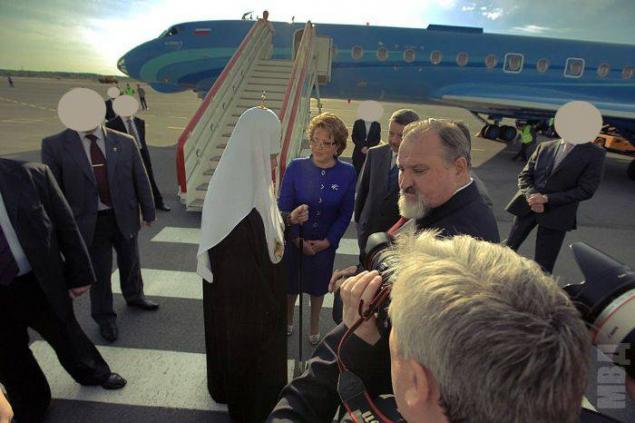 Full motorcade of President of the Russian Federation Dmitry Medvedev

Three cars "Mercedes" Matviyenko and Serdyukov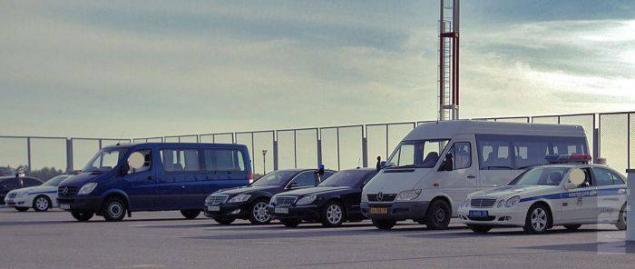 "Heavy" Pullman Medvedev

At the head - "heavy" Sprinter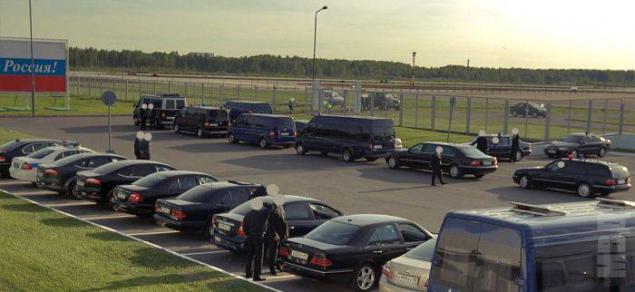 Cortege leaves patriarch

Again, from the open window of Volkswagen comes through fear

The main machine. Pay attention to the sniper pair that goes far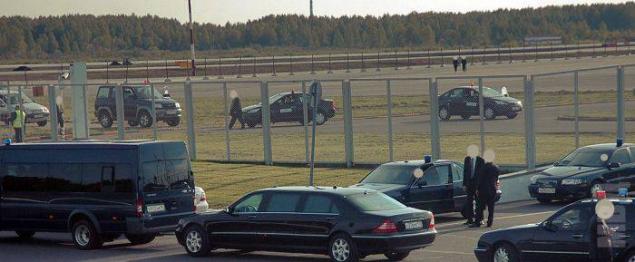 Yet the President has gone for a minute ...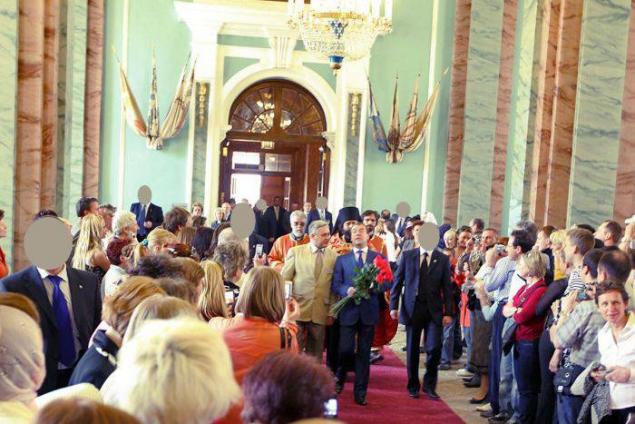 ... Passed ... ... put flowers on the grave of Peter the Great and went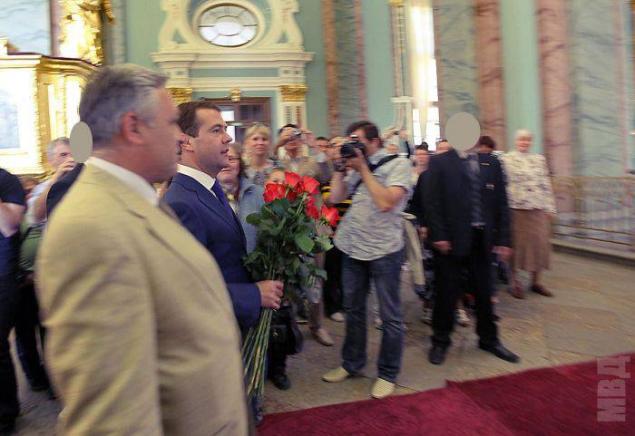 The guard next to Medvedev is not high, but the inner circle I realized specially selected giants (I keep the camera completely outstretched hands up). Compare with the growth of the adjacent women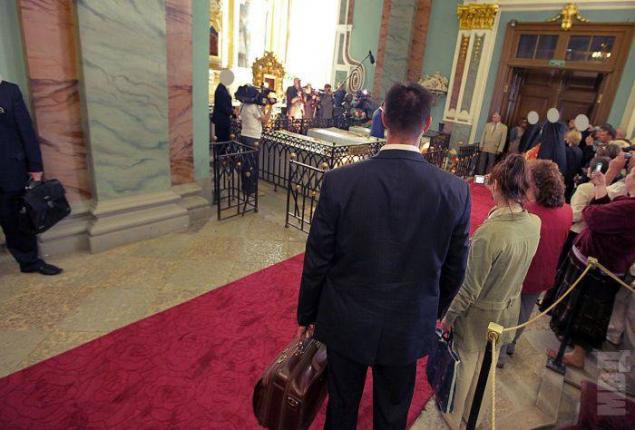 But now everything Matvienko like Klebanov. And protection of the FSO, and the Caucasus (even karate added), and even accompanied by the latest "E-shka." I note that Klebanov status was always put the SUV M-Class with security, which he refused and went the whole stay just two cars (including car paint DPS)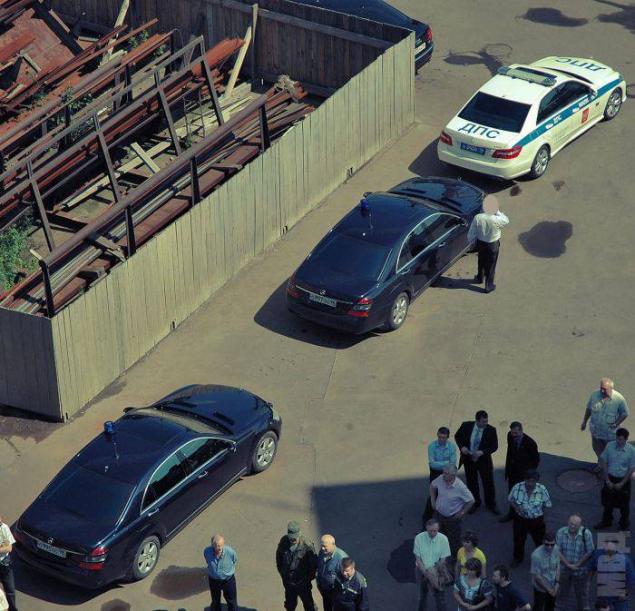 Approach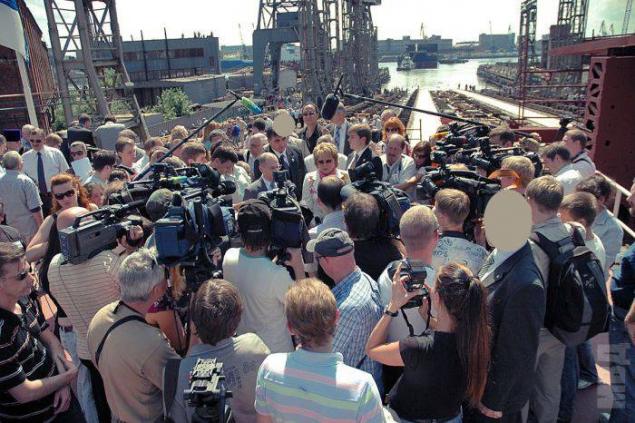 Check out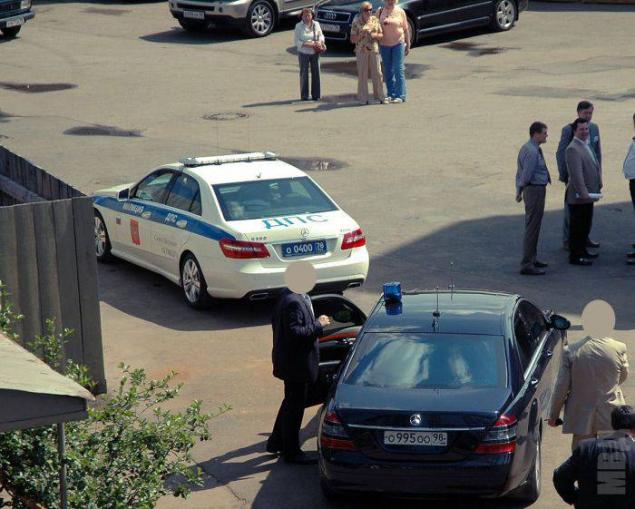 GRZ "Mercedes" can not remember it every day new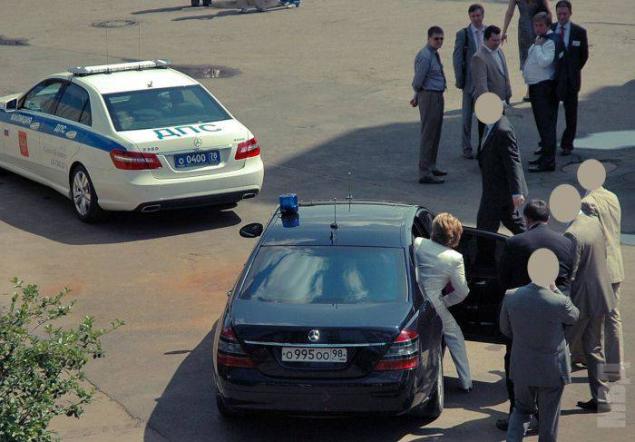 The more "Kremlin" antenna - the higher the status
Then head Vasileostrovsky District shows local hlebushek then governor of St. Petersburg, and her "brim" shows me holster