In today's world, most people unfortunately can not afford the luxury apartments and live in small apartments. And they tend to every meter of the road and to furnish all the amenities and comfort have to sometimes very zamorochitsya. In this topic, I suggest you look at the interesting design solutions for small apartments. Economic Area
All in one place behind closed doors.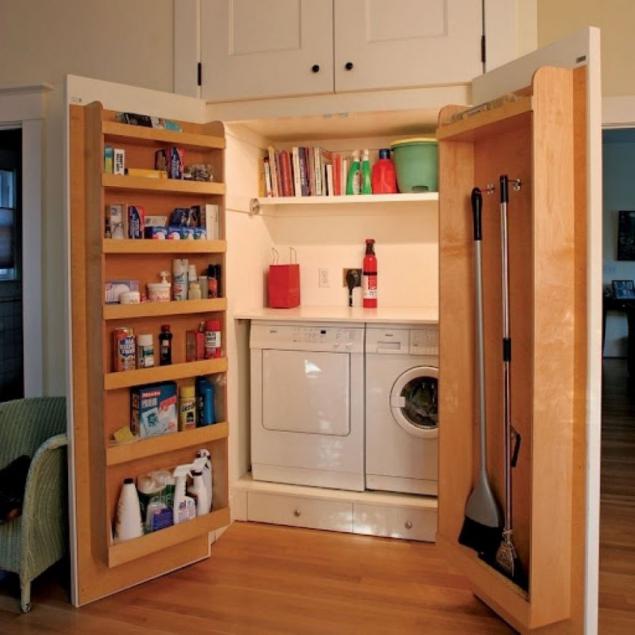 Storage jewelry
For the painting on the wall, you can hide storage space for accessories. The box is made and painted by hand by the authors of the project.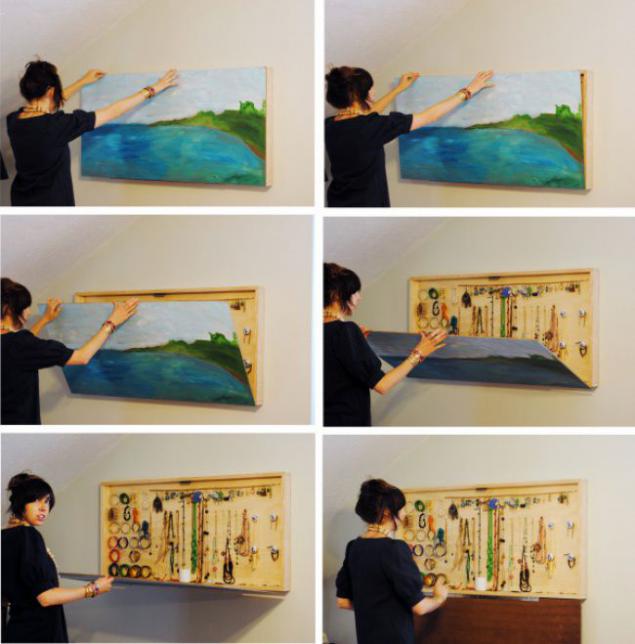 Wooden armrest
Successfully replace a coffee table in front of a sofa.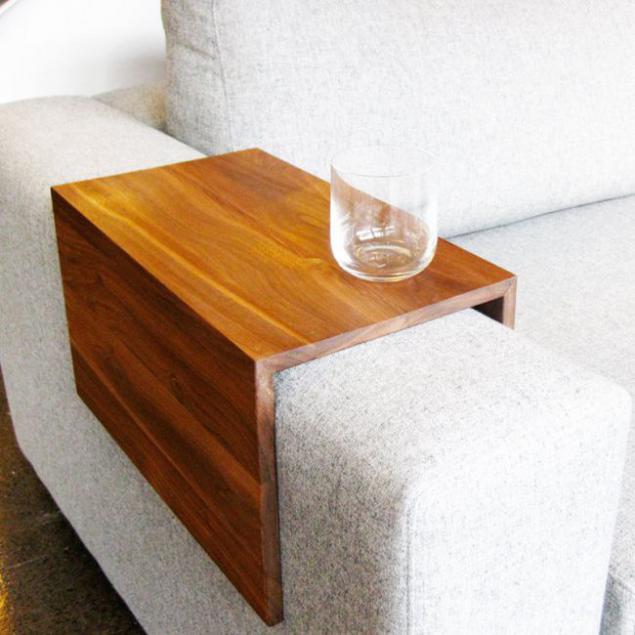 Shelves above the crane
The design can be placed even on the tiny sink.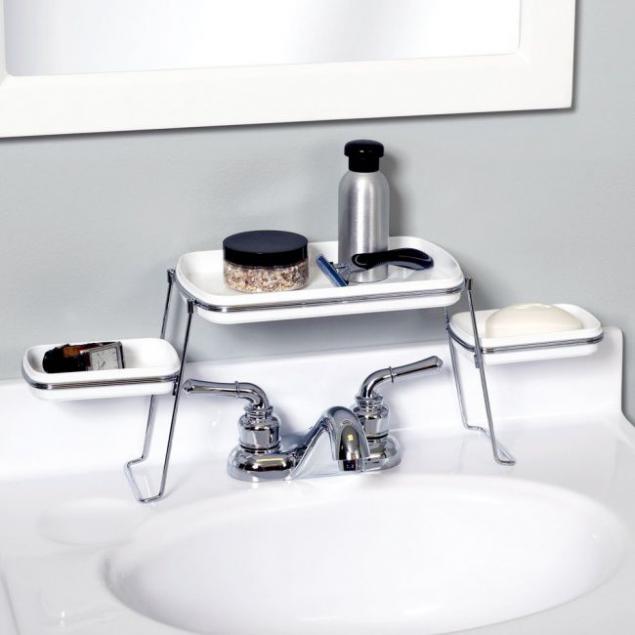 Multifunctional rotating wardrobe
This mirror. No, this hanger. No, this rack. It's all in one! It also rotates.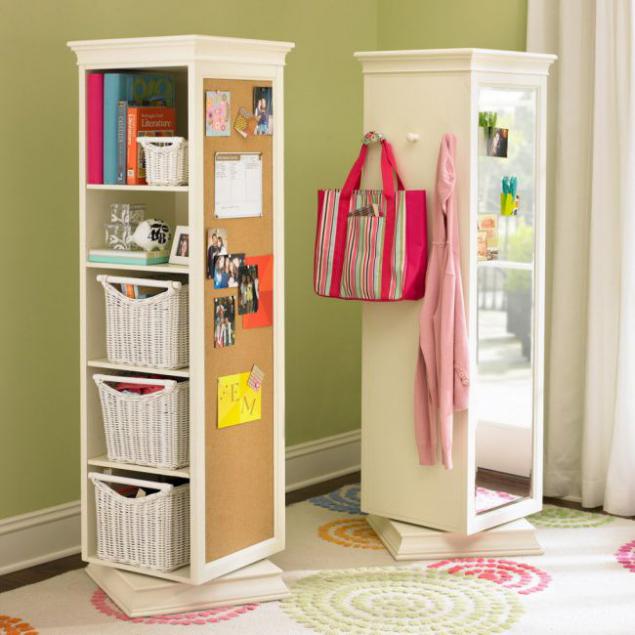 Pouf convertible
The modern view of the cot. And no need to wrestle with where to hide an extra bed, as long as it is not necessary.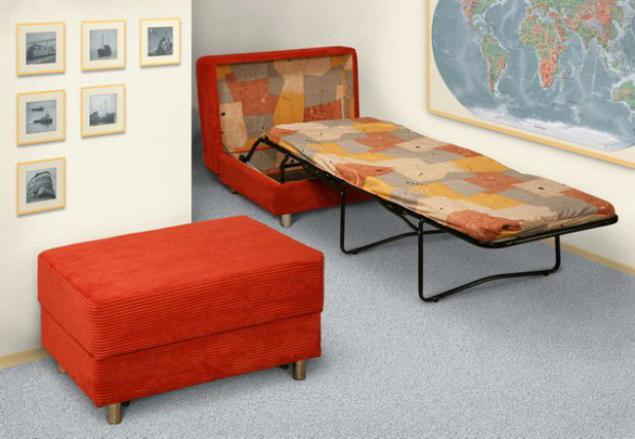 Folding laundry basket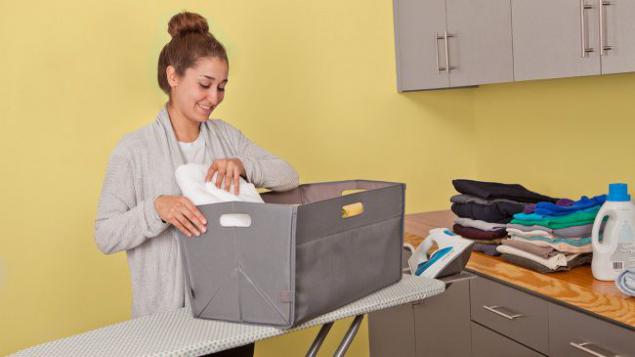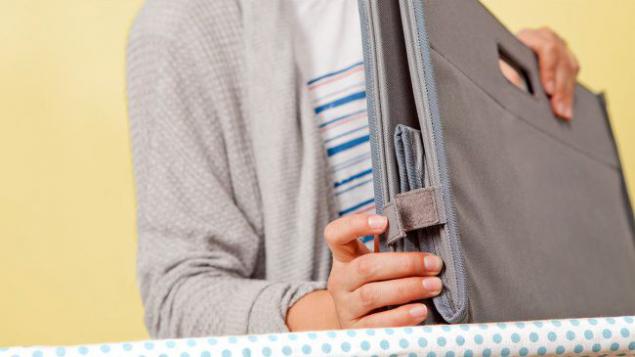 When folded, it placed even in the small space between the furniture and household appliances.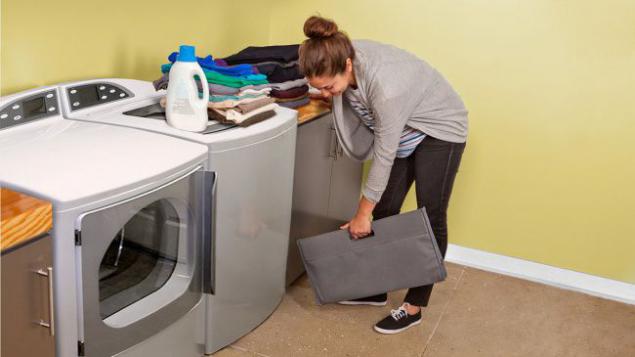 Secret place in your kitchen
The narrow space next to the refrigerator, too, can be used effectively.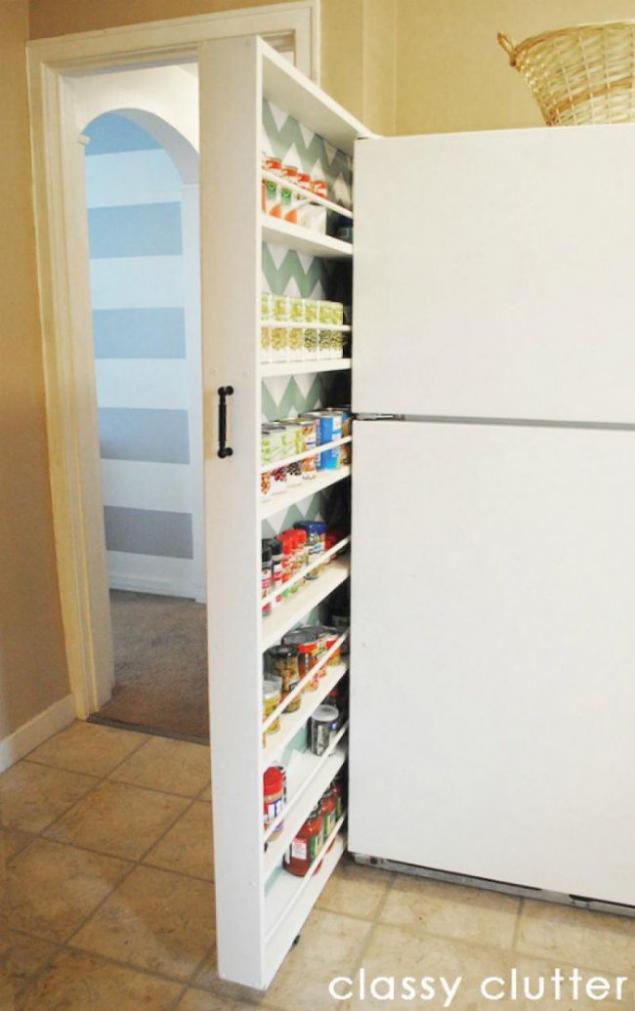 Hanging clothes rail
Stylish, concise and much more compact than similar hanger.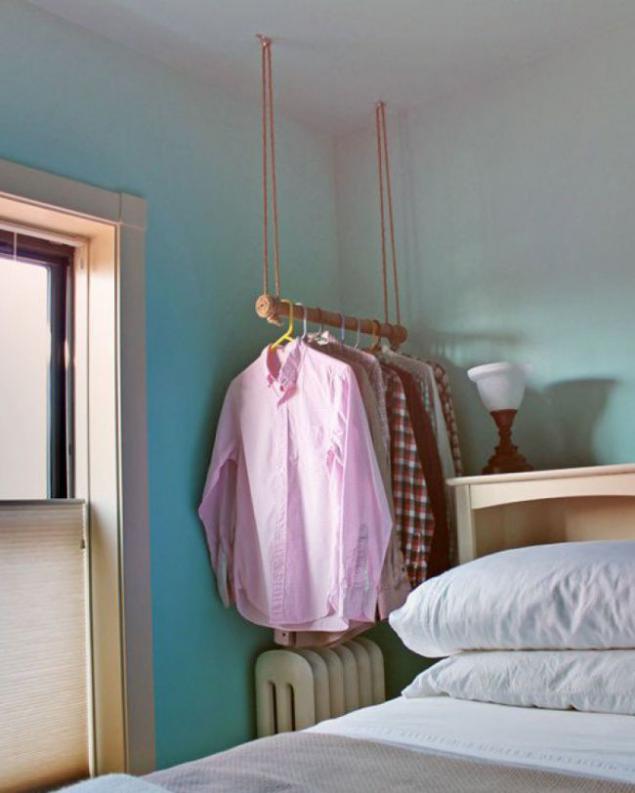 Hooks on cornices
It's so easy and convenient that you try again, you'll be a long time wondering why did not think of it before.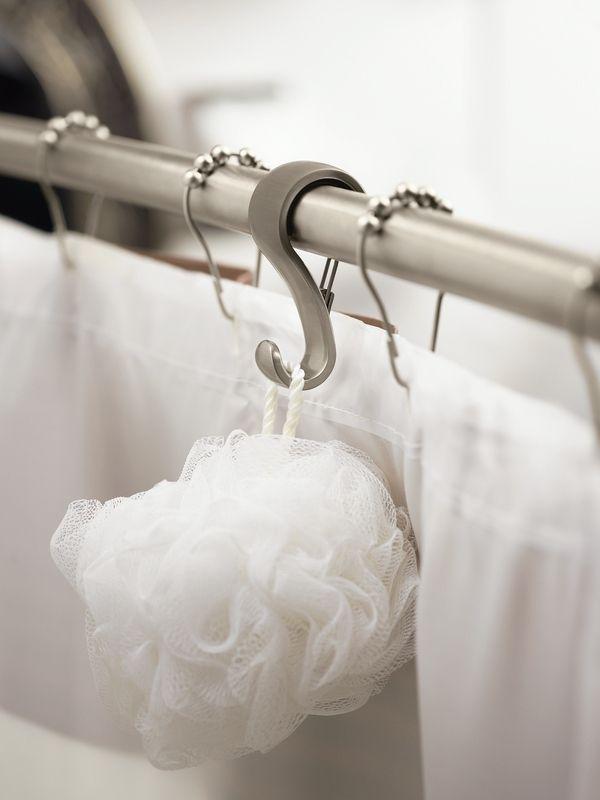 Suspended table on the balcony
During this summer of table you want to work exclusively from home.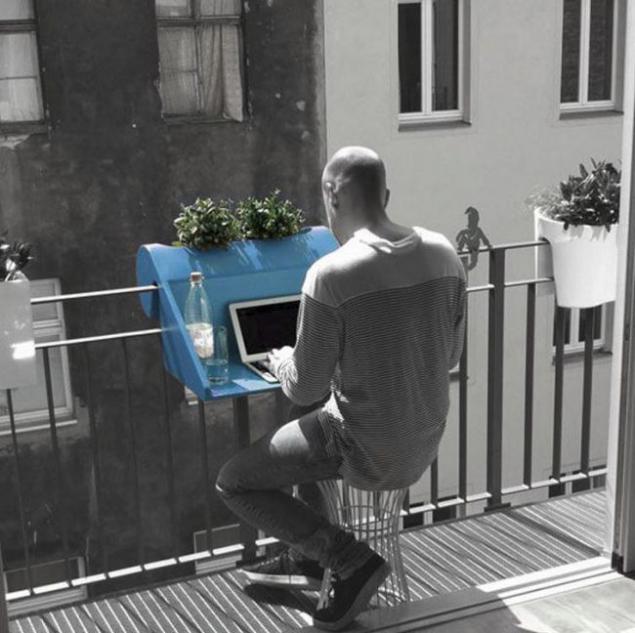 Holder for toilet paper and magazines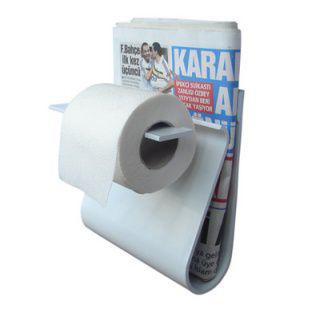 The device "2 in 1" will save space in a small closet.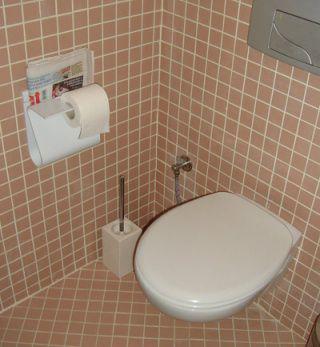 The vertical shelf for wine
If something has to sacrifice, and in a small room, it is certainly not a good bottle of wine.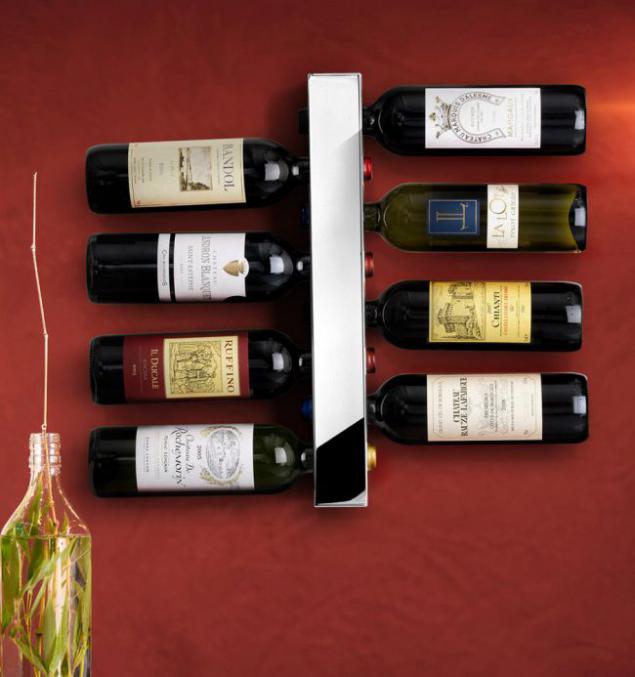 Drawer Spice
A special place in the kitchen for important flavor accents.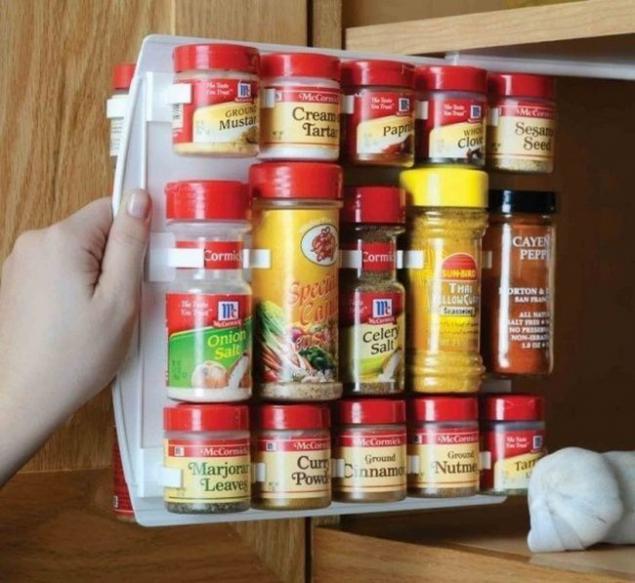 Additional shelf for spices
It is easy to make your own hands.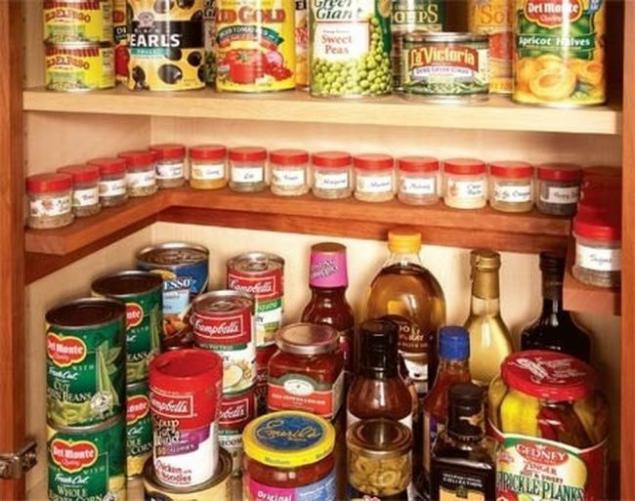 Pockets dish
It is easy to sew and hang on to a small refrigerator. Perfect mini-kit for one or two people.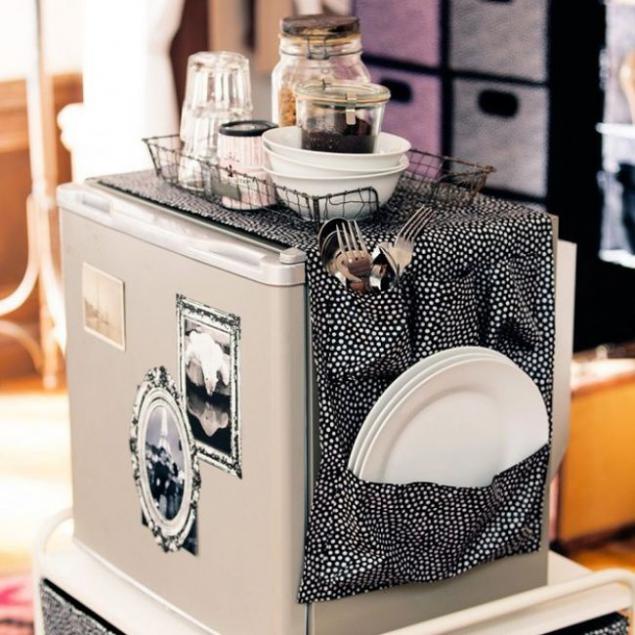 Box cutters
These boxes should be in every kitchen set.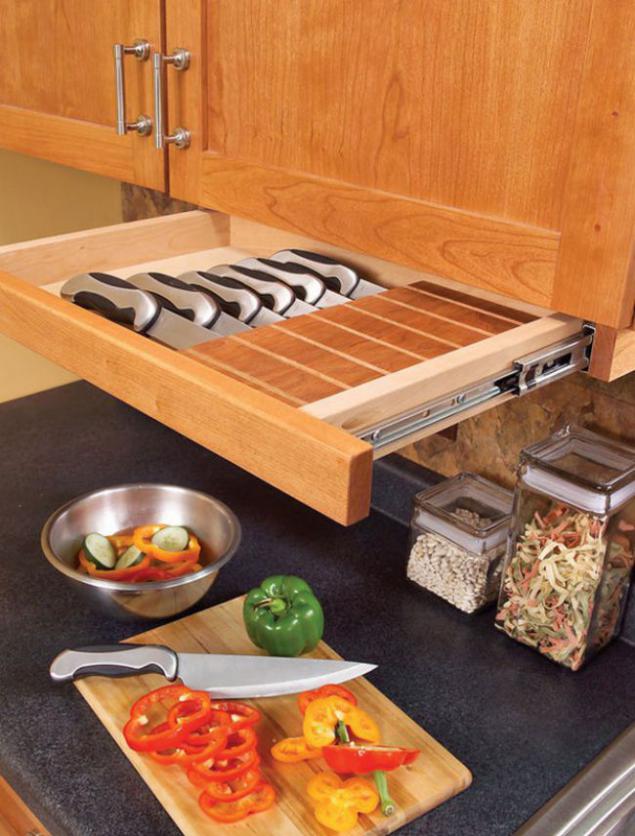 Pocket for curling irons and hair dryer
Lover curls and curls will appreciate.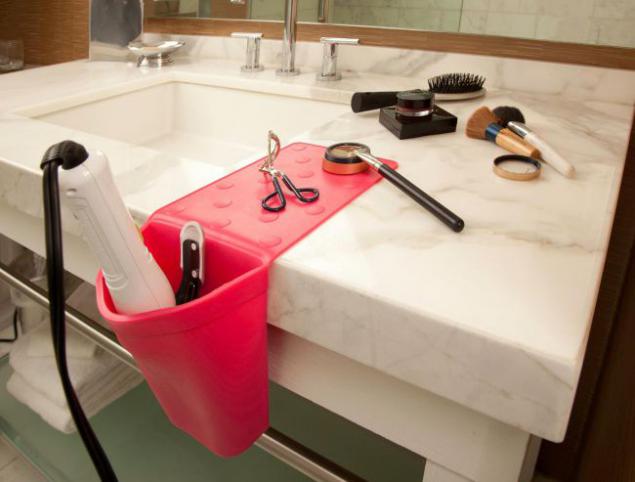 Blind for the bathroom with pockets
It is useful in the event that a catastrophic shortage of storage space in the bathroom.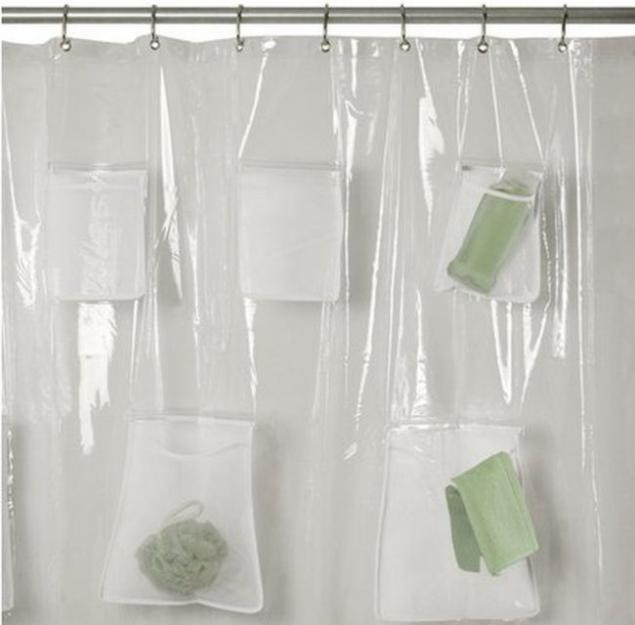 Magnets
Use wall magnets, and everything you need on a daily basis, there will always be at your fingertips.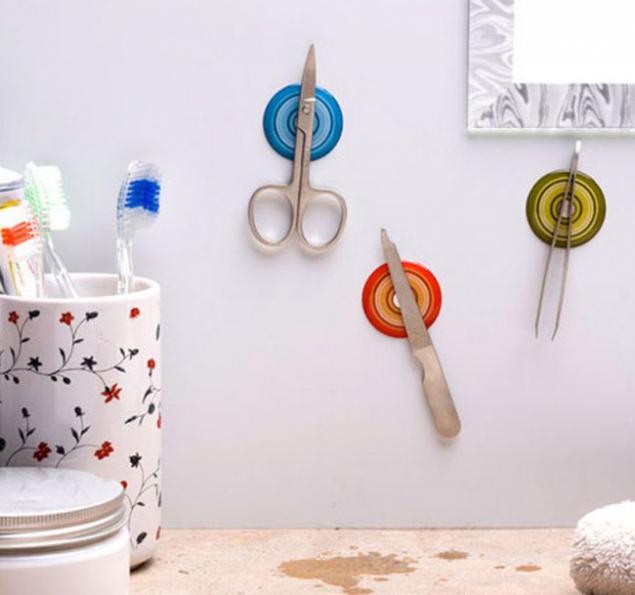 Poof storage shoe
As well as other small items.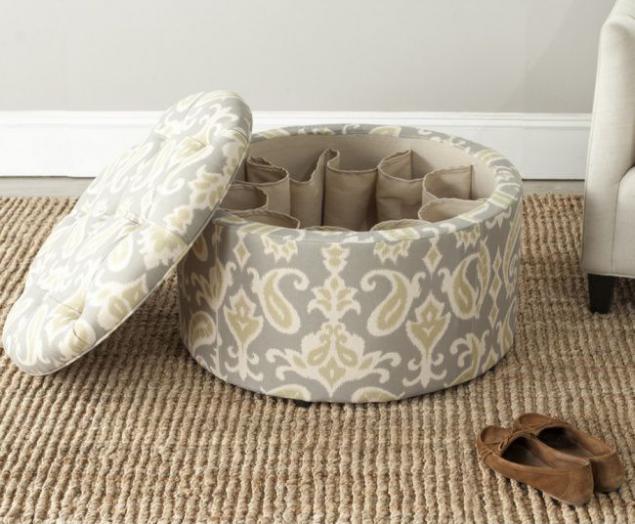 Angle Stand for dishes
Most probably, cost-effective option and the size, and price.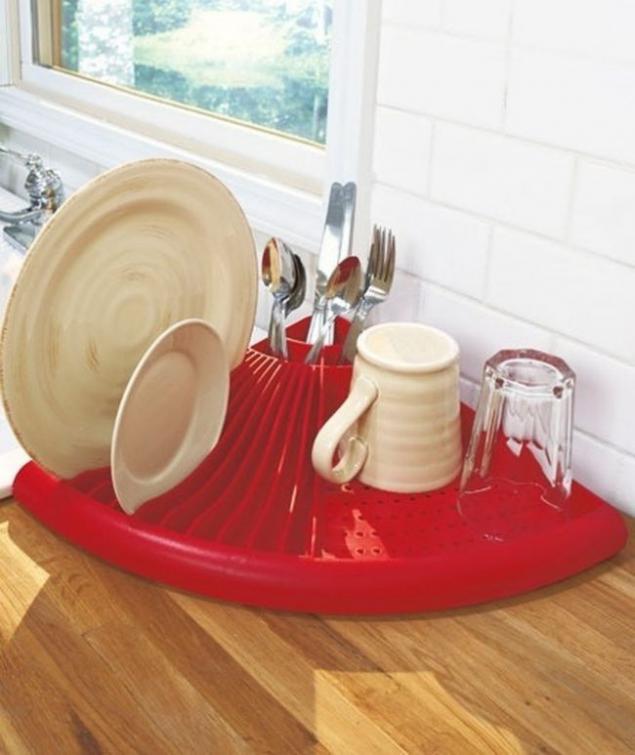 Bowls "Nest»
Clever kitchen utensils from Joseph Joseph. Four measuring cups, small and large mixing bowl, colander and a sieve in one compact package.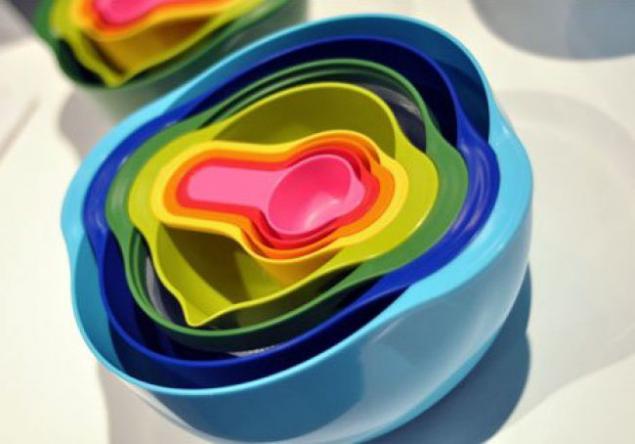 Racks
Perhaps they are not so beautiful, but comfortable and affordable. And also give extra space for storage cabinets.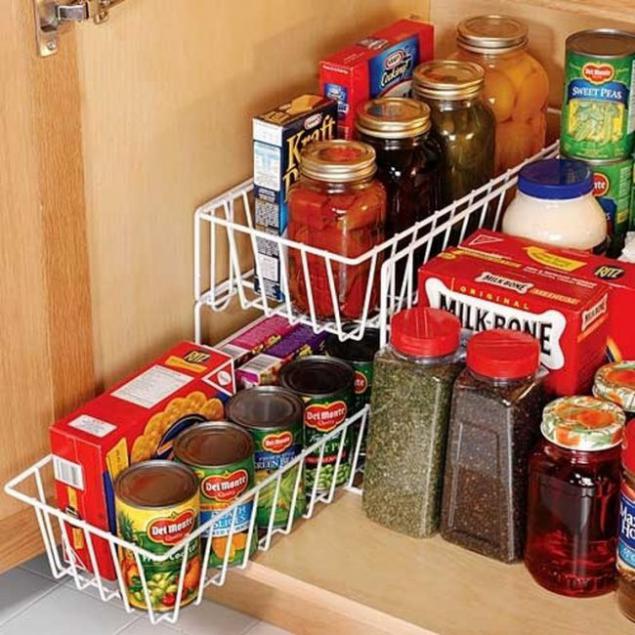 Foldable grater
Grater easily folds and becomes completely flat, freeing up space in the kitchen drawer. Foldable grater can be purchased in our store.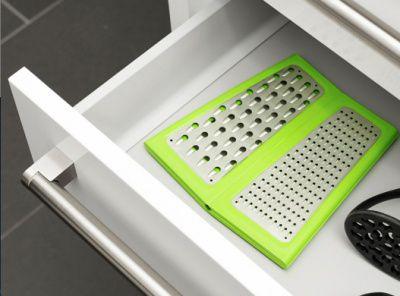 Headboard
Buying a large bed in a small apartment, look for models with a storage function.

Built-in ironing board
No one would guess that in such a compact cabinet with a mirrored door are stored devices for ironing.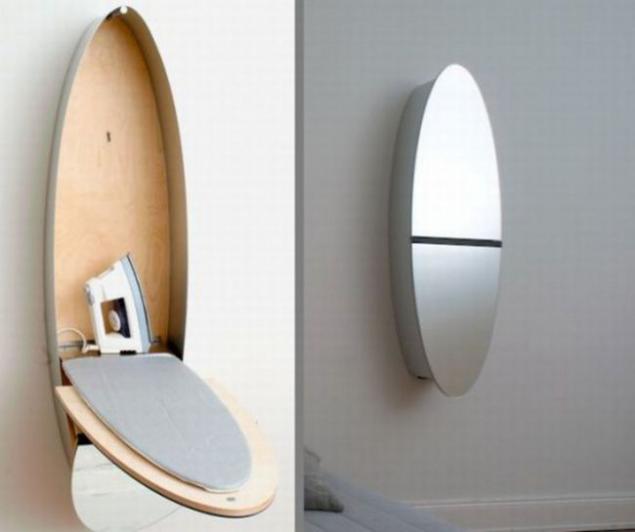 Smart shelves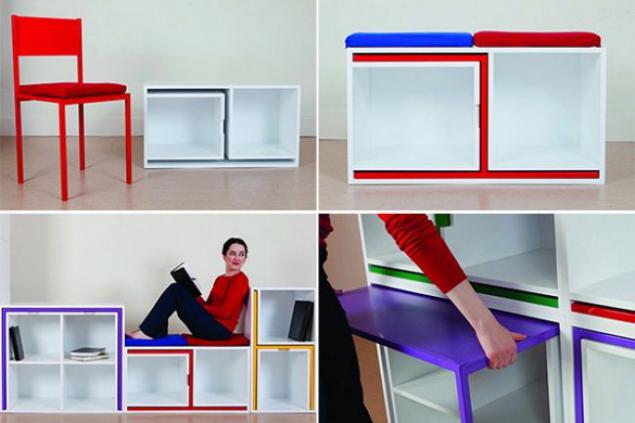 This cabinet can hide not only books or dishes, and 2 dining table with 4 chairs.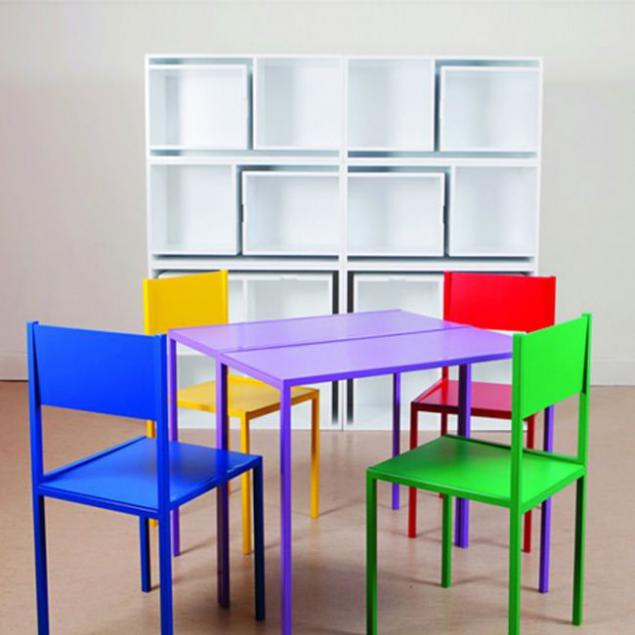 Pull-out cutting board
Additional cutting surface with a hole for rubbish. Very convenient.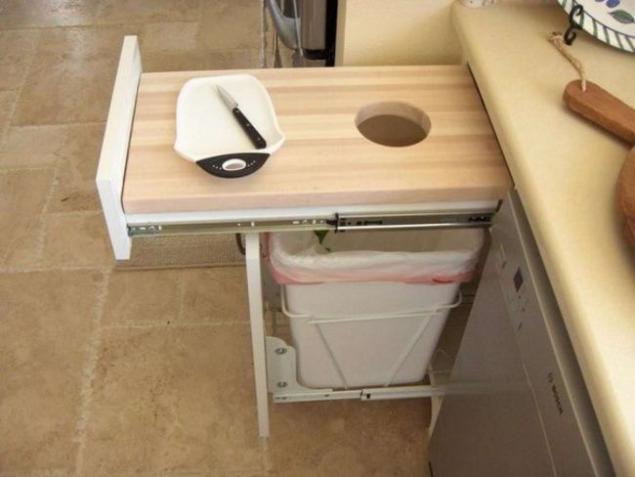 Storage System cats
Because in a small apartment in order to be everything.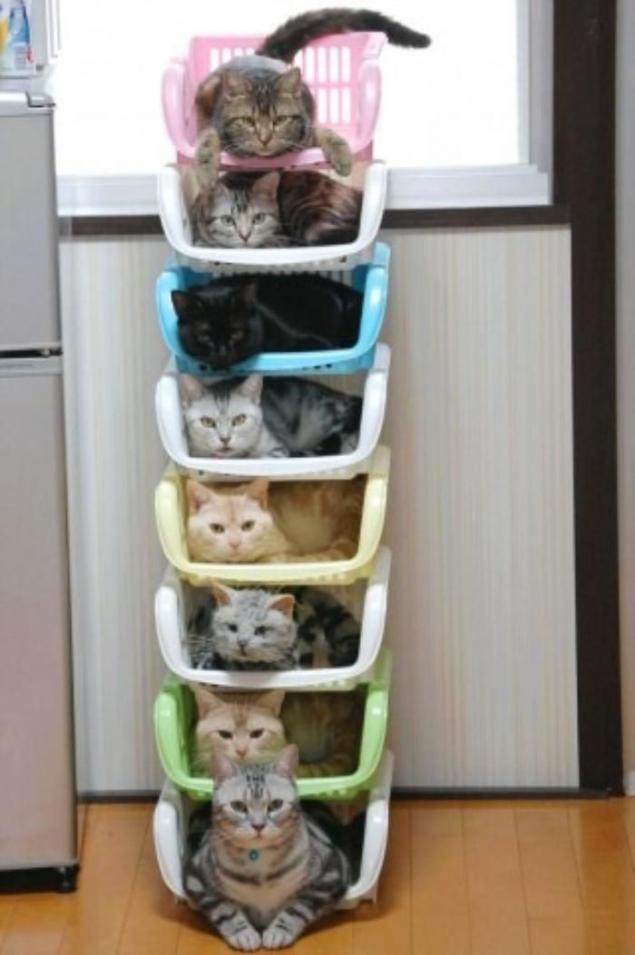 Source:
www.adme.ru