With comments. In-goal.
 - Advertising Canon.
person can figure out how it will be.

Classroom advertising eBay. Almost a freebie. They just used the closed shops.

Just packages with advertising something for the teeth ...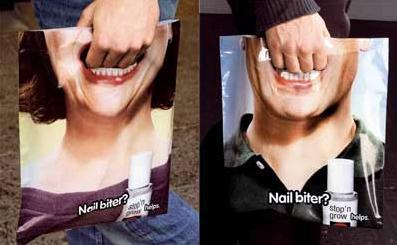 Witty leaflet home (type of spam in mail boxes) advertising pizza delivery.

Advertising plastic surgery center. Type you can estimate how a new form of the nose.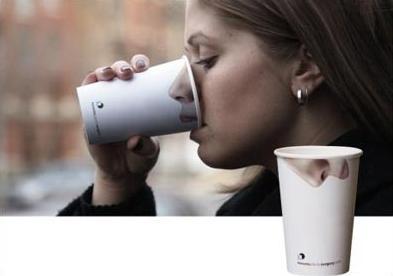 Advertising strip club in Paris.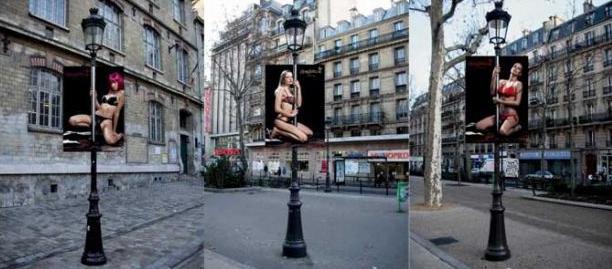 Advertising Site Playboy. Slogan: "Guys, pray for rain." Advertising is made by special technology, in two layers of different composition paper. And if rain occurs all the same, as shown in the second photo, the top layer of wet paper and the guys understand that prayer is not in vain :-)))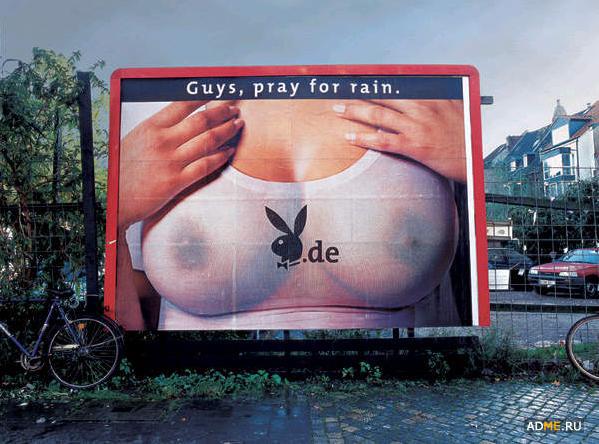 This publicity stunt was designed Jung von Matt / Alster, for the watch company IWC. They took a picture of one of the brands of their products, namely the IWC's Big Pilot's Watch, and put it on straps for hands inside the bus one of the Berlin airports.
Poster cup of coffee Folgers, placed on the sewage manhole in New York City. This hatch always go evaporation of steam, hot water. Word around the cup: "The city that never sleeps, wake up!". One can only hope that the couple odorless =)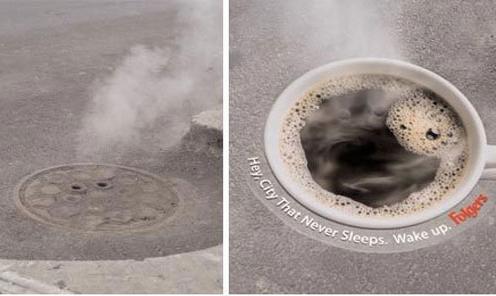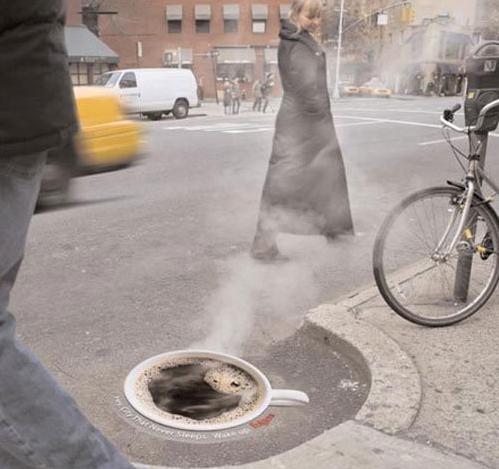 Interesting idea Heineken beer advertising, in Amsterdam.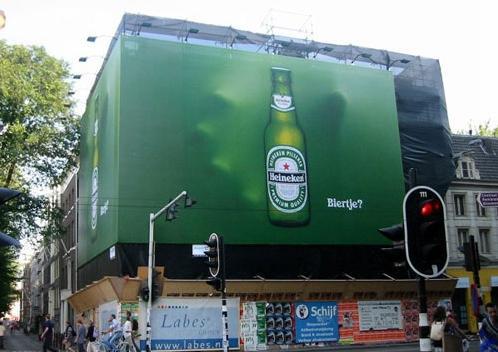 Sticker people in the natural growth of the automatic doors of the store, which is expanded to the sides in Mumbai, India. When someone comes to the store and opened the door, creates an effect as if the people in front of you disagree, and right outside the door, a man meets
Message: "People make way if you to smell bad».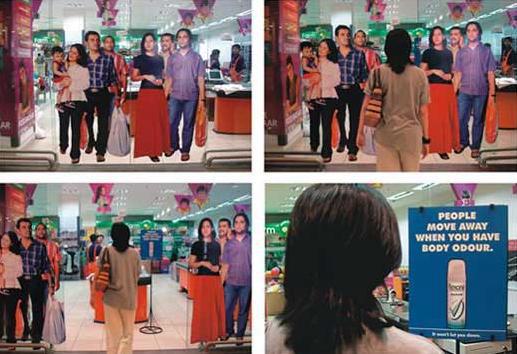 Well, everything is simple. Place a sticker on Duracell batteries booth (or box) of high voltage. Well, sort of, that tension they give =) Malaysia.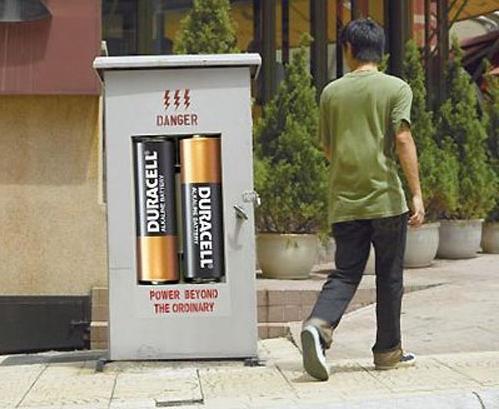 Advertising headlights M-Tech Plasma HID Lights. Stickers on the wall and the slogan: M-Tech Plasma HID Lights 300% brighter than conventional headlights. Malaysia.
Interesting idea from Sandeep Fernandes and Husen Baba Khan, Dubai. Advertising feminine deodorant Axe. Mousepad that should be in every guy =)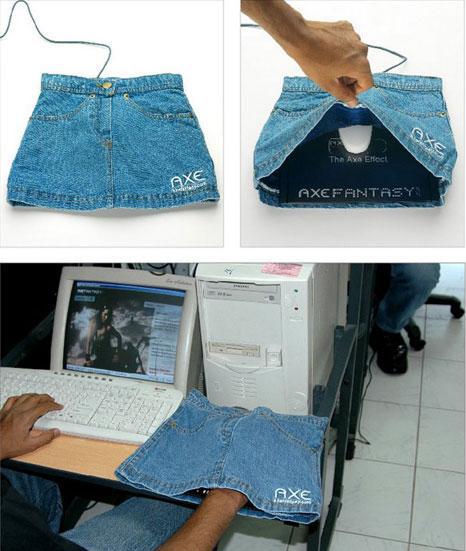 Sticker in the natural growth posted on the glass door. Advertising means for washing windows and windows ICU South Africa.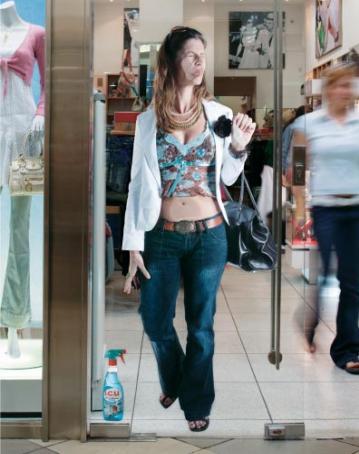 Great idea by The Fitness Company. On the handle, atobusah in New York City, like so placed, fake pancakes from Shtanko. People who hold on to the railing, seem, well, very much =)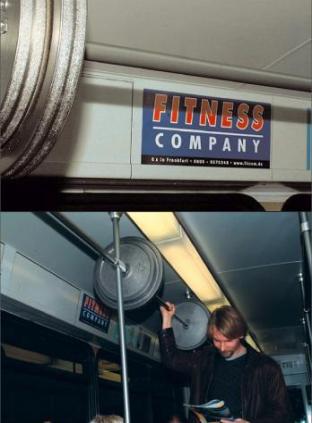 Duct advertising yoga center. Brilliant! Hong Kong.
A series of ads Honda. Use native parts.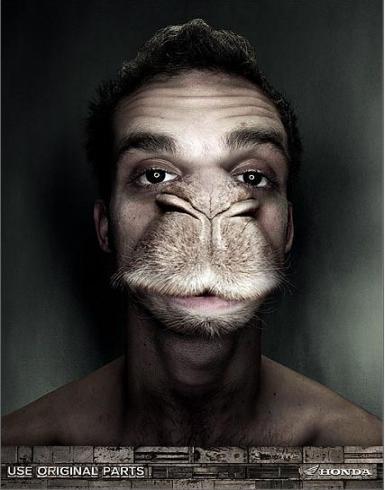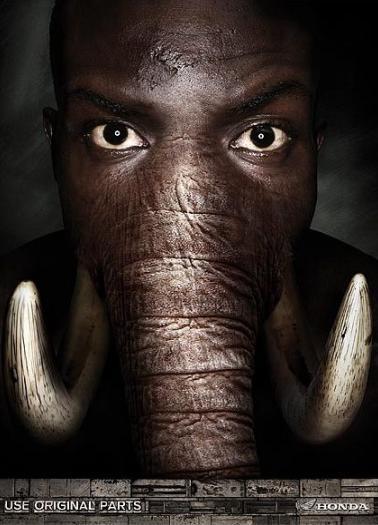 Honda Happy New Year!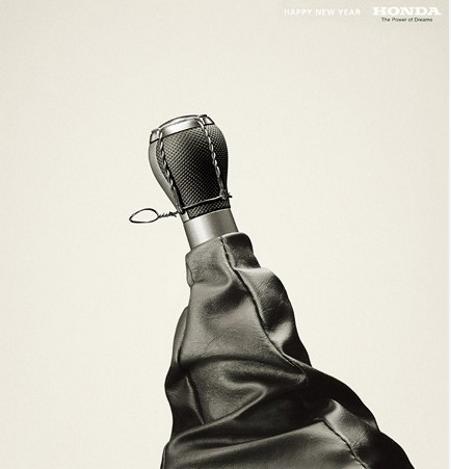 Advertising Volvo. Slogan: "We are excited, just like you».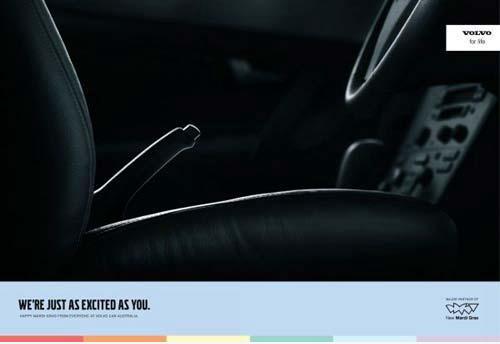 HZ what and where ... :-)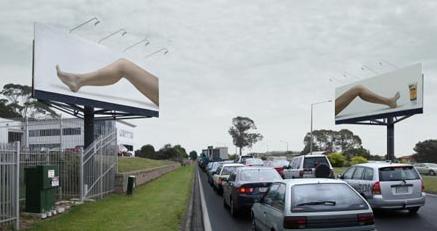 -