Remember, maybe a film flashed "I want to jail," in my opinion. About the Dutch prison. This hostel in Copenhagen. Though, to call it so do not dare. The name of this building - Campus Tietgen and a round residential building with impressive size yard.
The building was built in 2006. On seven floors are 360 ​​rooms, occupying a total area of ​​26,800 sq.m. The round shape of the building - a symbol of equality and unity.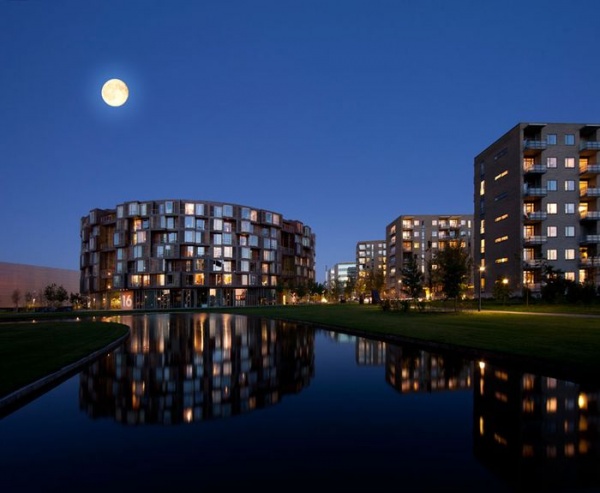 The cylindrical shape of the building is intersected by five vertical lines, which visually and functionally divide the building into sections and are open endless transitions, which can be accessed in the central courtyard.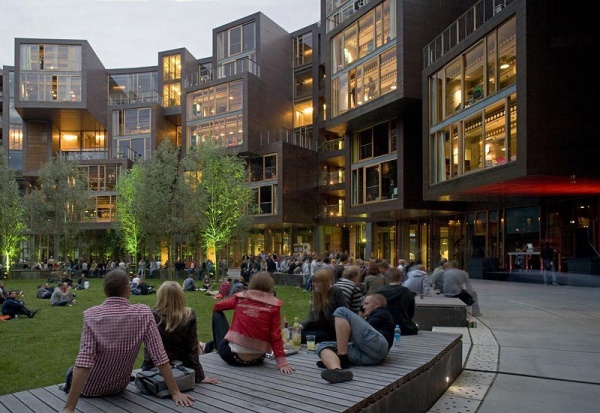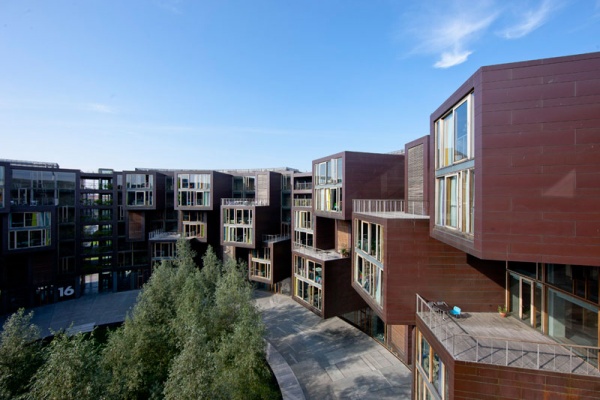 Outside the hostel is lined with oak and red brass.