I just slow down.
No more need to hurry and to finish something. I don't want to focus on the best day and compare single moment with him. Every moment is unique and special.
I don't want to put a tick in the task lists, divide them into important and unimportant. It is important what my heart says.
I don't want to answer a different sort of claim to me.
Don't want to prove anything to convince you otherwise. Not because I agree with the opinion of another, but because
do not want to spend the time and effort to persuade.
We ourselves can not cope, but perceived himself as a Creator and believe we can change others. Let my will be with me, and the other will remain at the.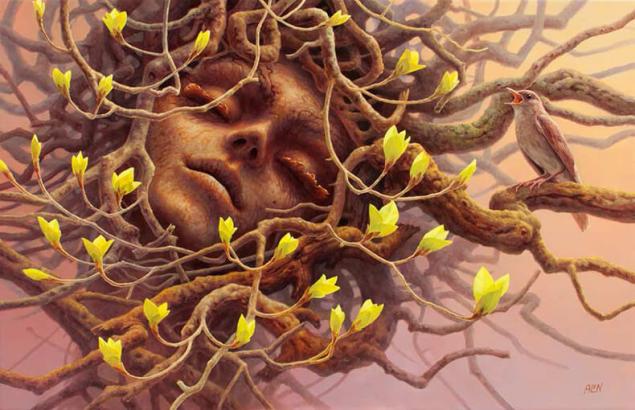 I don't want to be right.
Itself was no longer needed. I'm wrong quite a lot. I learned to ask forgiveness and admit their mistakes. It's extremely hard, resists everything you can. But so nice and so easy it becomes after.
Don't believe? Just try it. The release and feeling of freedom is worth it. No more running around with his shame and guilt. You just call a spade a spade. The most important key to intimacy is honesty. The simple practice that can turn the consciousness is the truth. In relation to itself and to others.
To say sincerely that I do not like, do not send double messages have hidden expectations. It is fair to say that I am afraid that imperfect that need support. The most difficult part for me was to admit to his fear. In the first place itself. To expose your feelings, to remove all the masks, to show vulnerability. My Person long time did not hand over their positions.
But I gave it up to become stronger. Just watch, just feel, just live. Surrender, not in the context of, "come what may", but in the sense of "I'm allowed to be what it IS". No longer have anywhere to run, do not meet, do not need to appear.
In my childhood the elders said if a dog attacks, it is not necessary to dismiss her, and you just need to stand still. And with feelings.
Just stop, slow down, dive deep. The world is simpler than we think.
Everything happens on time and in accordance with wise laws. Everything goes on as usual, as it should for us.
We can deny reality, but that things don't change. Just happening life. No matter what you think about this. While you believe that everything that happens with you make a stupid mistake and didn't deserve it, you're stuck. For a long time.
It's time when more to resist no need, no need to feign anything. Such a healthy attitude.
Don't want to answer waterskii comments to your articles, to convince others that they have it all wrong and now I will explain how is. Why? What functionality in this action? Who cares? What does it mean? What is the purpose of the commentator? And everything falls into place.
You look at things differently, from a different angle. Yes, I can someone do not like. But because of this I can't get any worse. It's just an opinion. Some opinions worth considering, and others – to work around the puddles in rainy weather. Yes, life has different scenery. There are things and events that I can change and those that are out of my control. Someone else's rejection – this is not my story. It is a process that is different, not me.
I don't want noisy fun and talk about anything. I love solitude and I know that by staying alone, I feel less alone than in the presence of some people.
I don't want to change anyone and to reshape your own template. Not because he understood the futility of such exercises. But because I saw the true beauty of those around. A millimeter don't want them to change. At some point, many shortcomings turned into advantages, all the "schools" become "raskaasti". Other disadvantages next to mine has become a powerful sign of equality. We are a lot alike. We all want love, acceptance, intimacy.
I don't plan on anything.
Not because he let things slide or shifted life focus, and
because I know that all the most important thing in my life I will always find time
. To do this, I don't need weeklies. Plans are always about tomorrow, but the intention is what we breathe today. The breath of life is only possible now, it is impossible to schedule even 5 minutes ahead. Just try to delay your breathing for 5 minutes and you will understand.
I don't want to wait for the summer-autumn and autumn – spring. Don't want to keep an eye on the weather sites, when will take place the cyclone and the weather improves. But what about now? Not life, but a preparation for or rehearsal?
Don't want to smile when sad, do not want to speak when words are superfluous, do not want to explain, when you do not understand.
I JUST WANT TO LIVE...
Want to see their children smiling and thinking about how it will be our date, not on who they will become when they grow up. Their future is happening today. And what we now put in the Treasury of the emotional memory, and will determine their future.
I want to feel every person that confronts me life
, to hear his personal soul melody, gently touch its strings.
I want to smell Linden blossoms, eat the cherries, to look at bathing in the fountain of children. Such moments filled with love that sparkles in the corners of the eyes. And it is not surprising to hear: "Happiness is you!"  
 Michael Litvak: In our timeline, the marriage often turns into hell
Know before thought: trust your instincts!
I know. I have my own scale of happiness:
jokes of a loved one, moments of solitude, wheezing kid in my ear, night watches, creative works, customer reviews. To make the complex simple. That's a lot. For me.
I don't know what will happen tomorrow, my job is to be happy today.  
Author: Tatiana Sarapina  
P. S. And remember, just changing your mind — together we change the world! ©
Source: sarapina.info/lichnaya-shkala-schastya/