Mike calls himself "a fisher of storms." And it is true. American photographer Nebraska actively monitors the news, waiting, when one of the states will begin a storm or hurricane, rushes there and risk their lives, pictures of impending tornado or waterspout.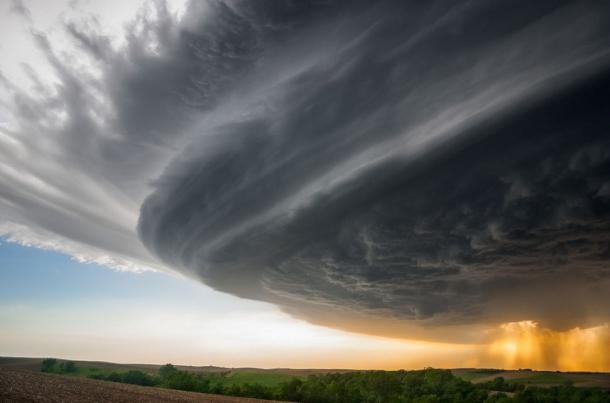 The storm in Nebraska, May 2004
His photographs are very beautiful, but equally disturbing, and because they are real. Most made in Nebraska and South Dakota.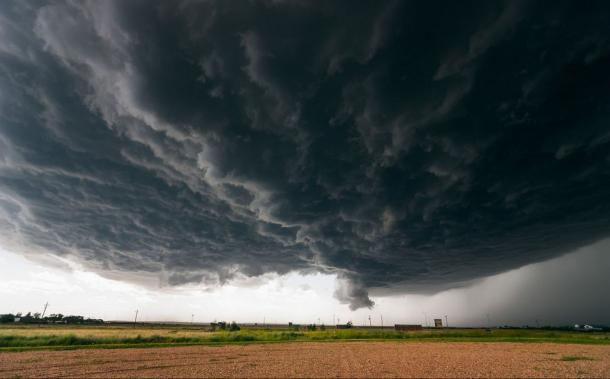 South Dakota, storm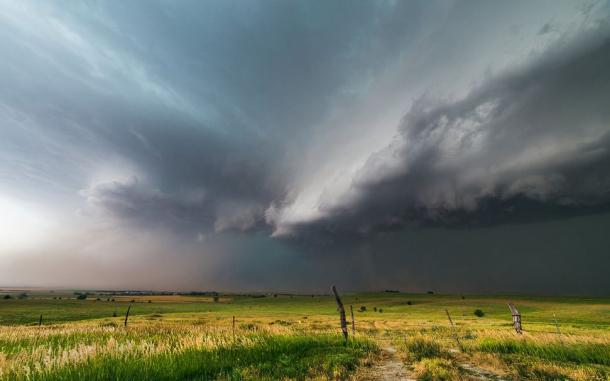 Storm in the heat of 43 degrees in South Dakota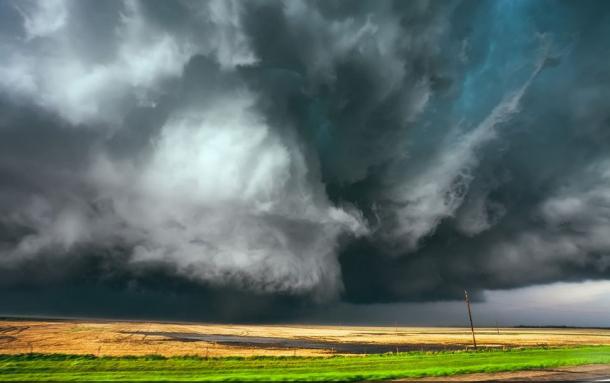 Baudl Tornado in South Dakota, in 2010
The passionate curiosity about his work is based on the age-old human craving for forbidden phenomena. Where else can you see the real picture of chaos and natural power, without leaving home and without risking anything?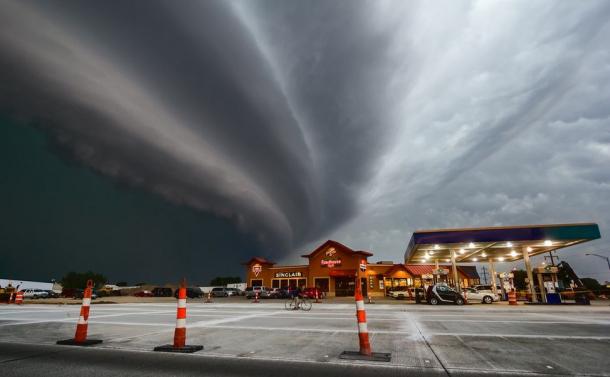 South Dakota, "Echo storm»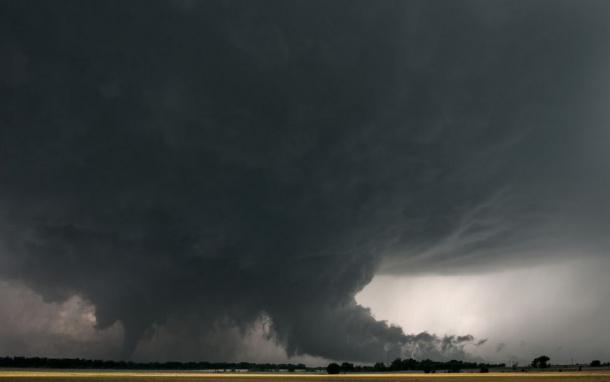 Tornadoes in Kansas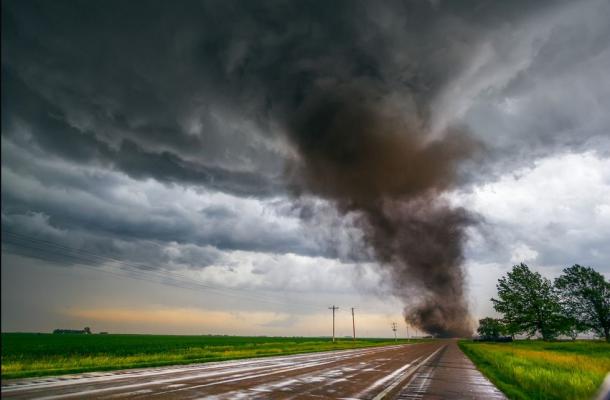 Tornado Nebraska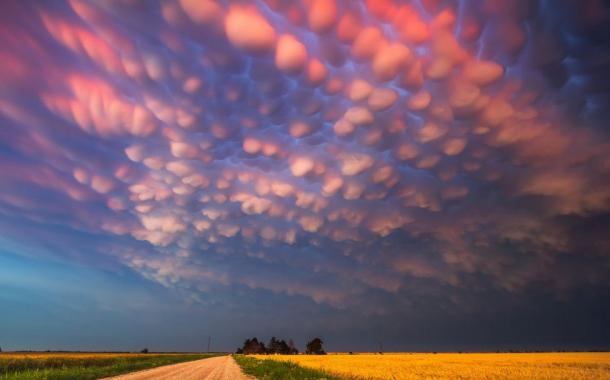 Posleshtormovye clouds in Nebraska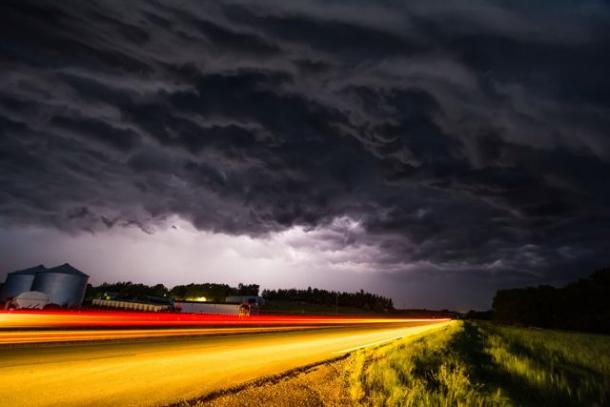 Nebraska, shelf clouds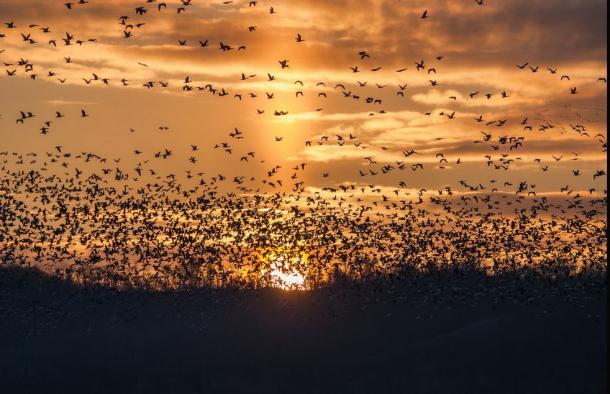 Pets massively leave the parking lot in front of the approaching storm
I began chasing storms in 1999, I behaved like a child, did not miss a single one. In America, many storms, many have their own names. But none of the hurricane do not have a "portfolio».
Snowstorms are not uncommon in North America: everything is frozen, broken trees, blizzard sweeps, and prickly needle snowfall wounded skin. After the storm, all items wires, tree branches are covered with a crust of frozen drizzle.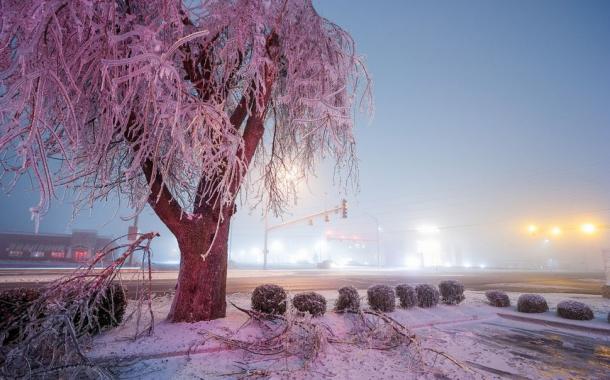 Harbinger of another ice storm and the effects already held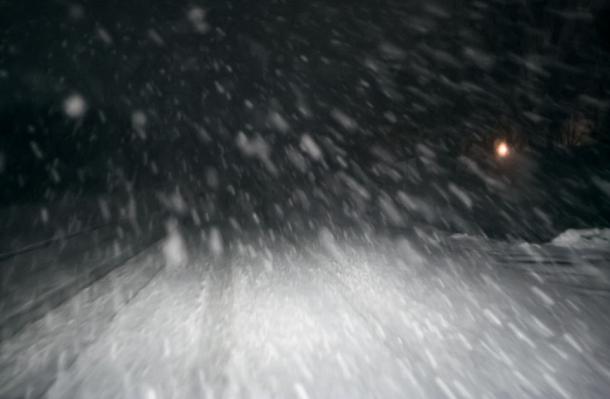 Driving in snow storm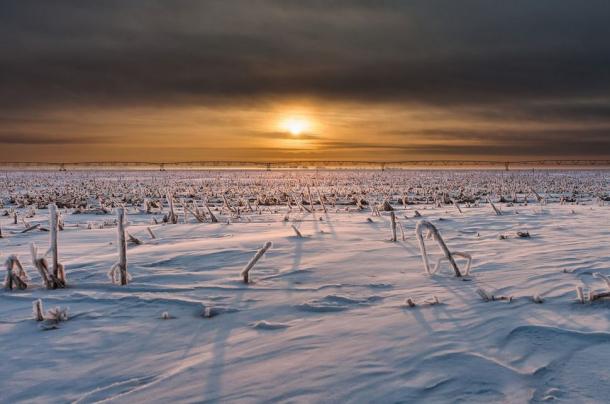 After a snowstorm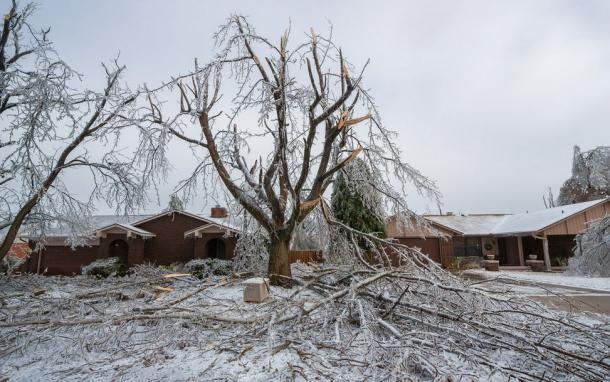 The consequences of the snowstorm
In 2004, Mike left his job and come to grips with the creation of a series of photos of the weather phenomena. In his collection there are many of the catastrophic cycle and simply beautiful moments: hurricanes, storms, thunderstorms, storms, waves, night sky, fog, freezing blizzard.
North America is rich in natural phenomena, which practically has no analogues in other parts of the world and on other continents.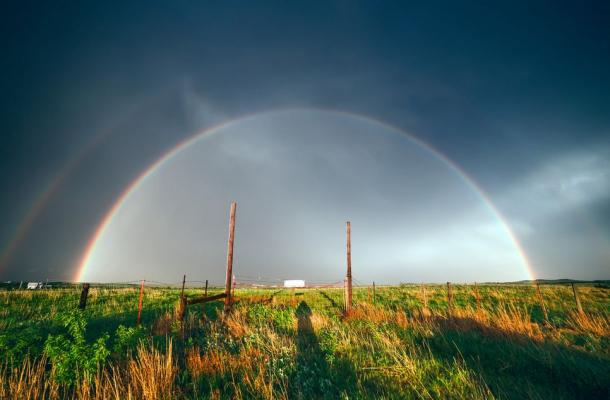 Double rainbow in Kansas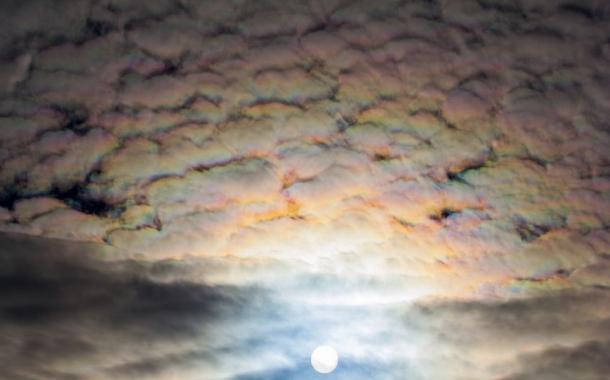 Iridescent clouds
Removes Mike mists, starry sky. Such widespread masterpiece - concentric circles the star in the sky - is obtained by the rapid reversal of the lens. Due to the abundance and density of the brightest, closely spaced stars, obtained strange and almost unreal panorama.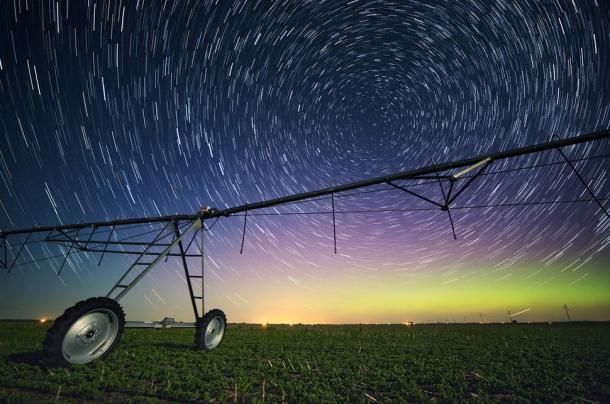 Night sky Iowa aurora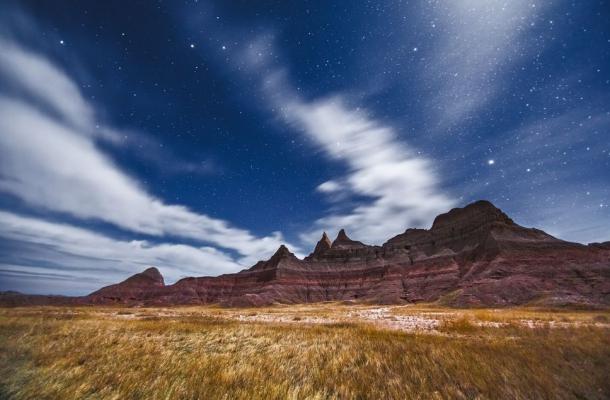 Starry sky over the Grand Canyon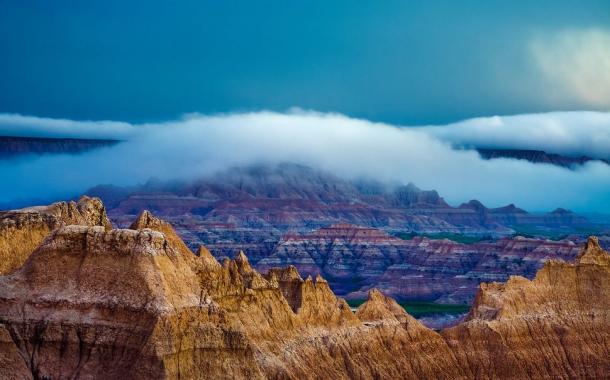 Fog over the Grand Canyon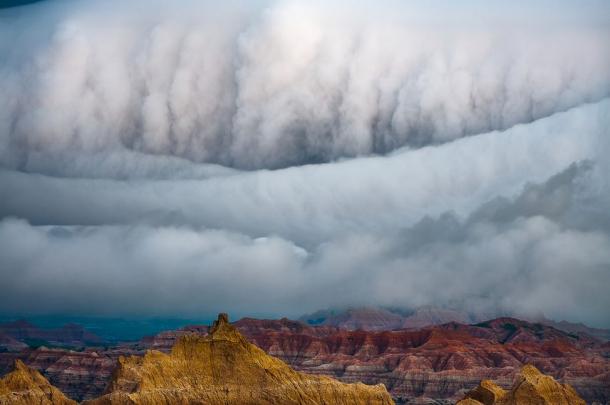 Fog over the Grand Canyon
I like animals a lot. I do not like that many of them are domesticated, and especially those who is just is contraindicated. I just see how this huge life lockable. In the only people capable of such.
Thinking man has always restricted. Imagine that you have left to live only ten years old. I assure you, you jump, as if stung, and begin to live, not to exist. When I realized this, I quit my job and do what he likes. At first it was hard, but then I started to pay for my pictures, and somehow self-leveled. I wonder compare humans and animals. Simply remove the chain. With itself. And with his dog. It is like a flash of lightning. Once and for all.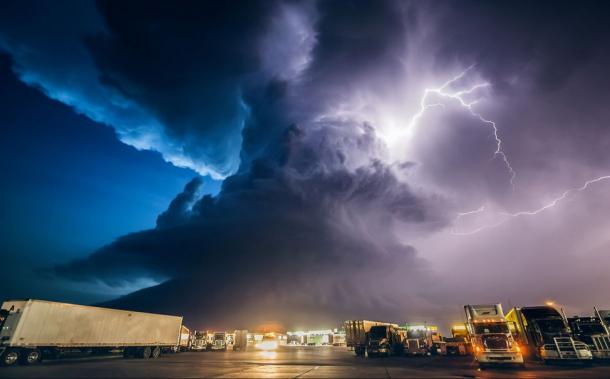 Lightning in Kansas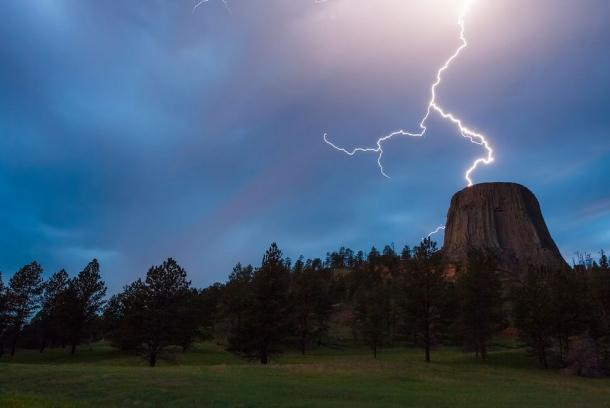 Lightning over the cliff of the Devil in Nebraska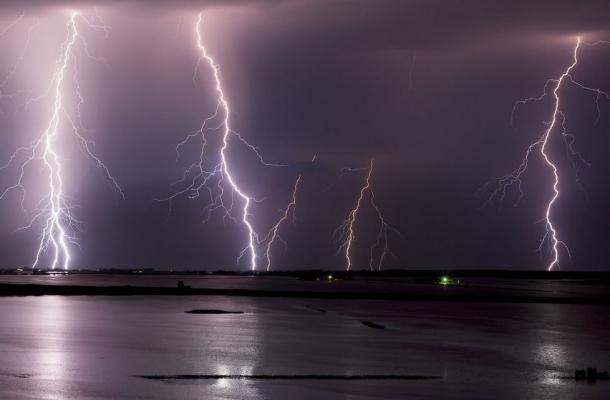 Lightning over the Missouri River during the flood
I bought a camera in 2002. In 2004 I bought a bunch of DVD-ROM drive, at the time they were quite expensive, and began to write on them the photos. Website created in 2000, at first there were no photos of the best quality, but I worked hard on it, and now houses the works in high resolution, otherwise what's the point to look at these wonderful pictures?
Mike on the background of the snow-covered plains of Nebraska
I prefer camera company Canon. However, they can not compare with the technique Samyangs, especially if you have to take pictures of the night sky.