Light-skinned model from the Netherlands Saskia de Brau acted as an African American, tamer of wild animals in a photo shoot for Vogue Italia, March 2014. The provocative photo shoot was the subject of heated discussions and - of condemnation.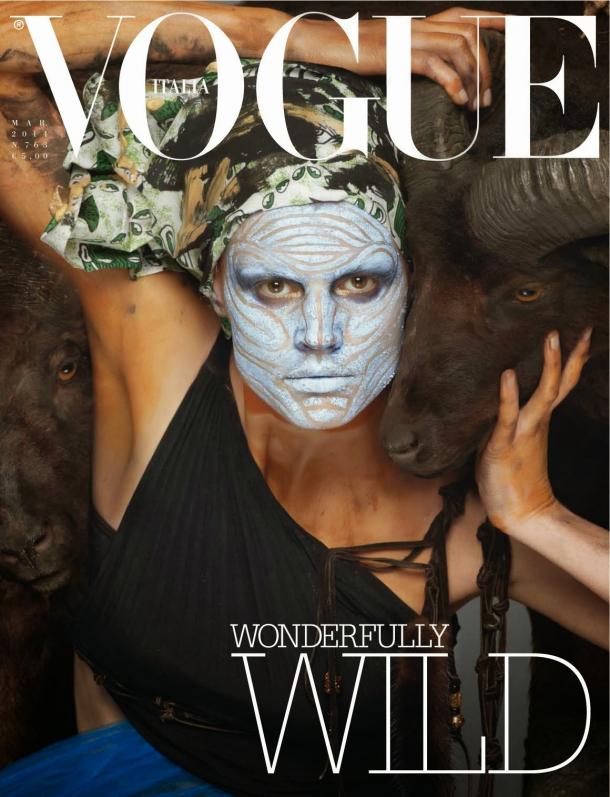 Cover of Vogue Italia, March 2014
Fotoset a provocative title: "Abracadabra" was created to surprise people. Saskia's face is covered with brown paint, there are a number animals, courtesy of private traders, taxidermist.
Veteran fashion style, the photographer Steven Meisel, is not the first time working on a photo shoot, and has already faced a similar reaction of the public. According to Italian media, "it's nothing he has not taught."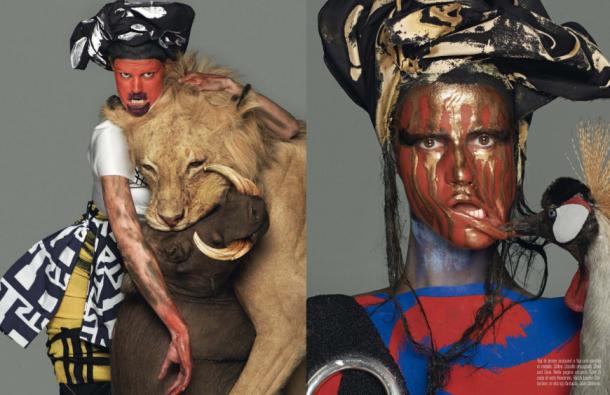 Photo shoot Steven Meisel for Vogue Italia, March 2014
Photos caused a flurry of indignation among not just African Americans, but also the people of the white race. Picture comments quite angry and sarcastic.
"What, again?" "Yes, as you can have, what is this! .." "You do not think you insult us?" - And this is the most benign cues.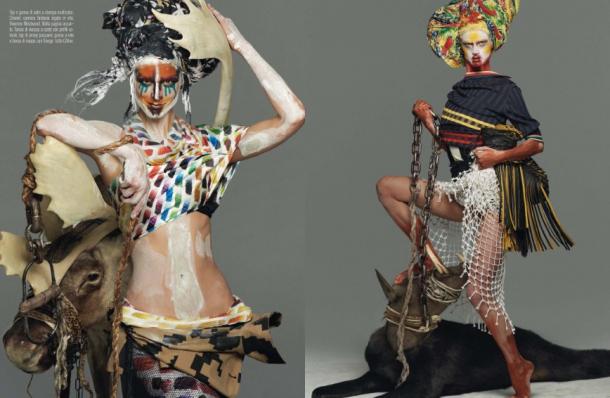 Saskia de Brau as a tamer of wild animals for Vogue Italia, March 2014
If editors want to please people, they would have black models, and is an outright mockery and denigration of the value of black, politically incorrect direct allusion to the inferiority - said in one of his regular reader of blogs indignant Vogue.