44-year-old Mike Bone, the last 23 years walking almost the whole world decided to finally return home. During his long and fascinating journey, he visited 195 countries and earned the title of the first tourists who visited the war-torn Mogadishu. Mike Spencer Bown with his companion Molly (Molly Macindoe) with herders in Yakutsk, Russia.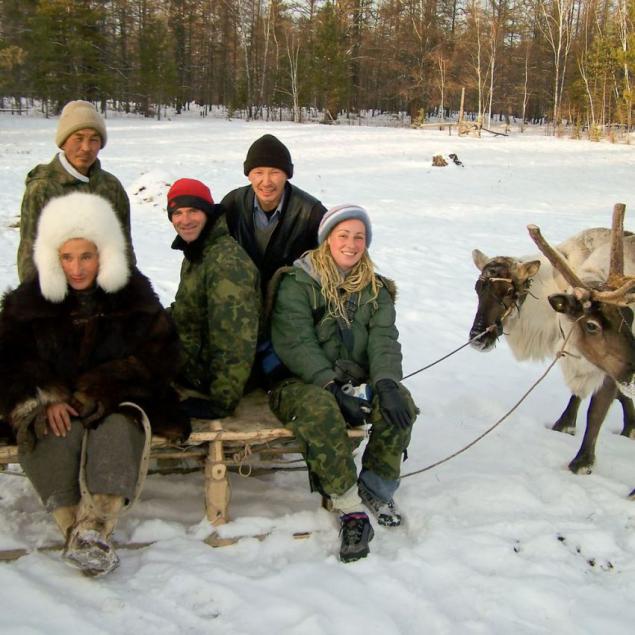 Mike Spencer Bown in the sands of the Sahara in the south of Algeria, in June 2013.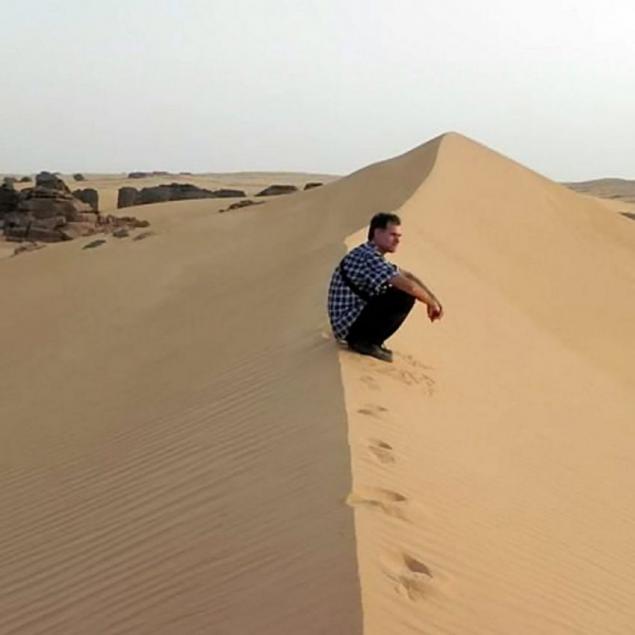 Mr. Spencer Bone can be called the most stubborn traveler in the history of mankind. He made a single marathon from Afghanistan to Zimbabwe, will also visit all the countries that lie between them.
He became the first tourist in war-torn Mogadishu, during the US invasion of Iraq, hitchhiking reached the hometown of Saddam Hussein, and lived with pygmies in the Congo.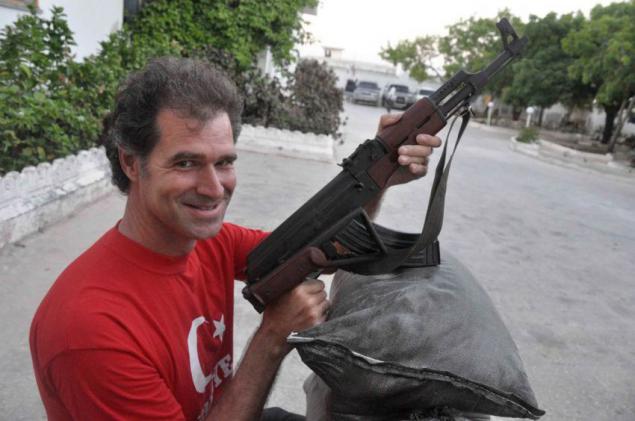 Mike Spencer Bown in Pakistan.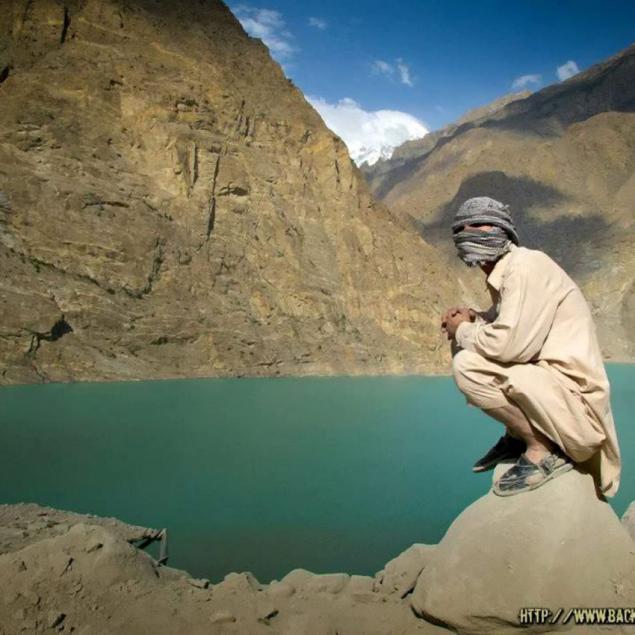 Mike Spencer Bown in Mongolia in 2009.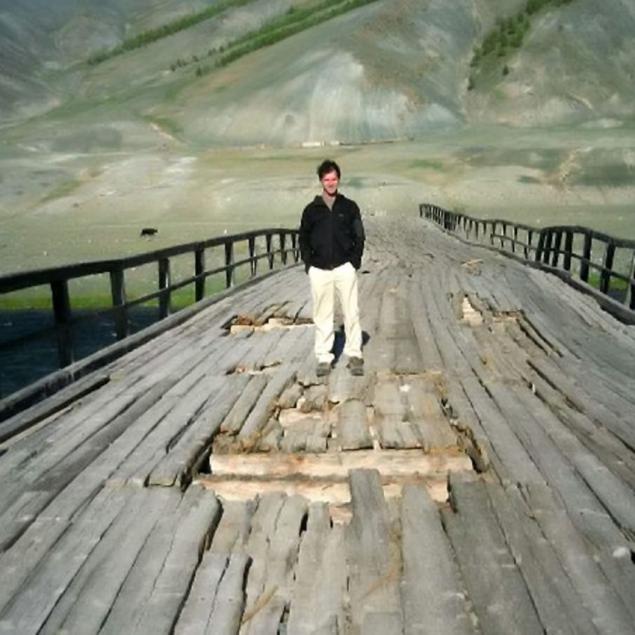 Mike Spencer Bown at Lake Namtso in Nepal.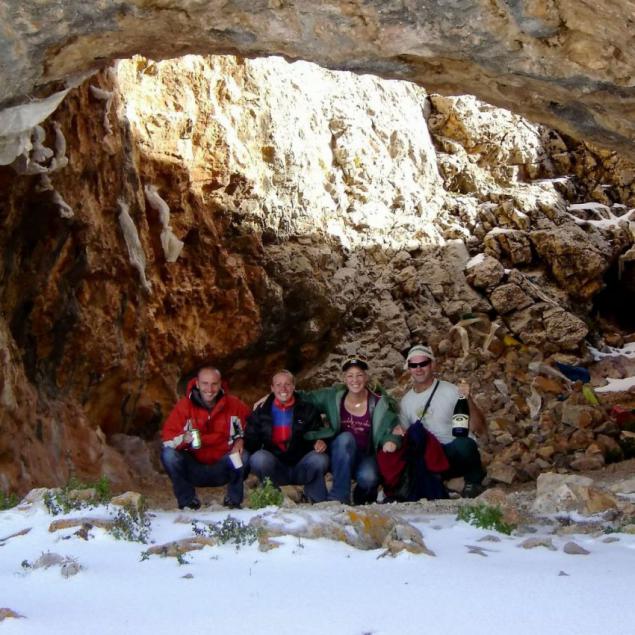 Mike Spencer Bown with their partner Travel Molly at Lake Namtso in Nepal.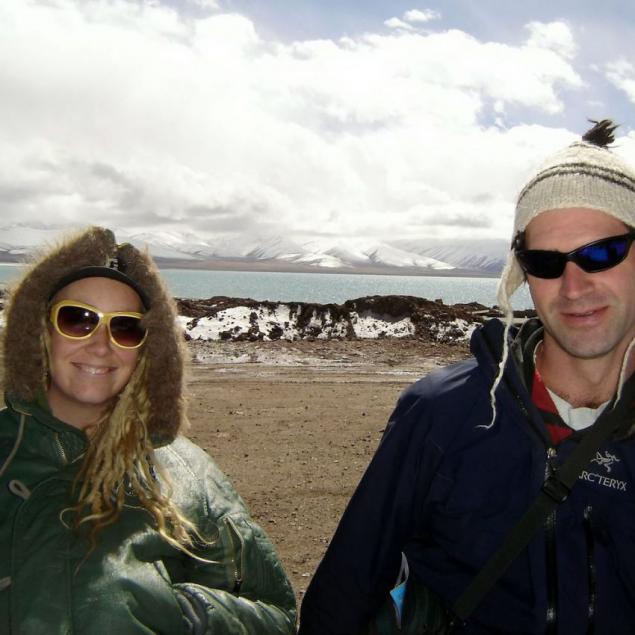 Mike Spencer Bown in Korean national costume in Seoul.
Mr. Spencer Bown lost count of arrest and detention. But despite visiting some of the most dangerous places on Earth, he avoided serious trouble or disease, except for two brief bouts of malaria.
Most of his trips he moved hitchhiking, but - unlike most other travelers - it was delayed for a long time in the countries visited.
And all this - with the same reliable backpack, which he first left his native Canada in 1990.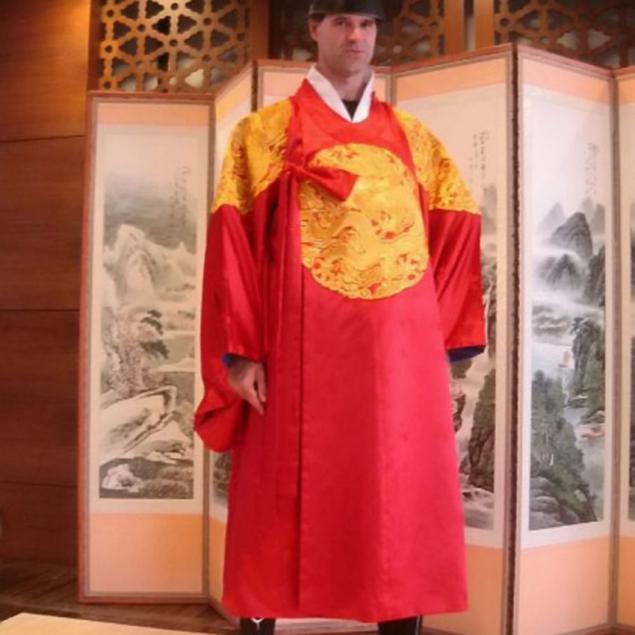 Mike Spencer Bown at the dragon trees on Socotra.
Mr. Spencer Bown said: "Every day of my adult life - a real adventure.
When I was 21, I started thinking about my future and asked himself: anyone ever tried to start walking the entire globe? I thought, if not, then why do not I try it? So I hit the road ".
He added: "On Earth lives more than 300 people, visited all the countries of the world, but I do not consider them real travelers. They - the passengers in the full sense of the word, they do not travel, and are traveling ".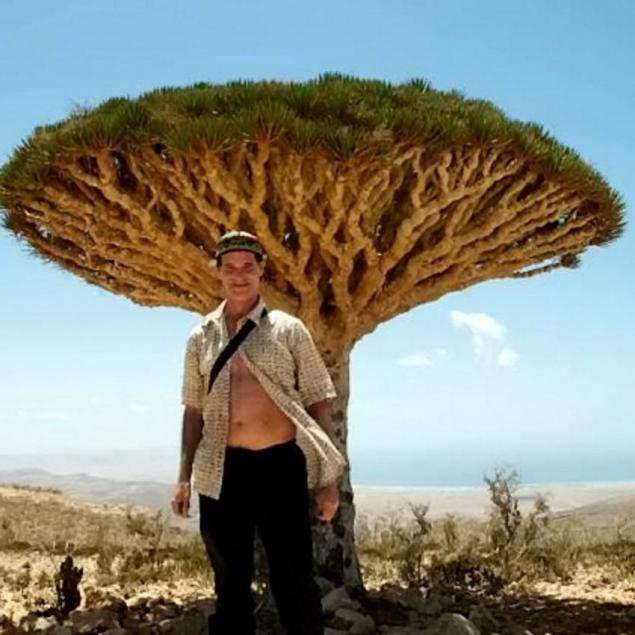 Mike Spencer Bown pilgrims Tibet.
Over the years, Mike visited Indonesia 20 times, visited Egypt twice, India six times, five times in Cameroon, Peru twice, three times in China, dozens of times in Africa and almost 50 times in Thailand.
He financed his travels, completing quests different companies: trading in Bali silver, furniture exports from Java and precious stones from Africa.
He says: "I have never had a problem with money. I go to the justified risk. Camping, spending the night only in cheap hotels, stay with local people and do what they do. In third world countries is easy to make money if you know how (as you will learn, if you will live long enough). If you want to make a tour around the world, do not expect to lower than 200 dollars a day, that is not enough for any budget. Forget about the "vacation" and start to live with the locals. If you do not know the price of something, then chances are you can not afford it ".
During his odyssey, Mr. Spencer Bown often looked death in the eye in the mountains of Nepal and repeatedly ran into the barrel of guns. He drove on a reindeer sleigh with drunken Yakutia in Russia, helped the healers in Mali and sailed in a canoe past the sleeping tigers in Bangladesh.
The most memorable moment was his visit to the Somali capital Mogadishu in 2010 godu.G Mr. Spencer Bown went there in search of the legendary beaches, called the most beautiful in the world, and came there on vrazhdebnost.Somaliyskie immigration officials considered him a spy, and he was only with difficulty I managed to convince them of his loyalty.
"Somalia was the last and most dangerous country on my list. When I was in Mogadishu, I realized that I did it, "- he said.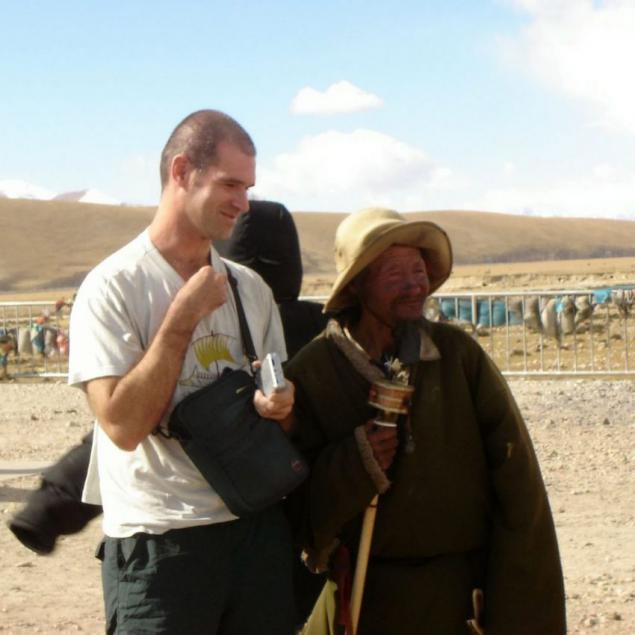 Mike Spencer Bown in Papua New Guinea.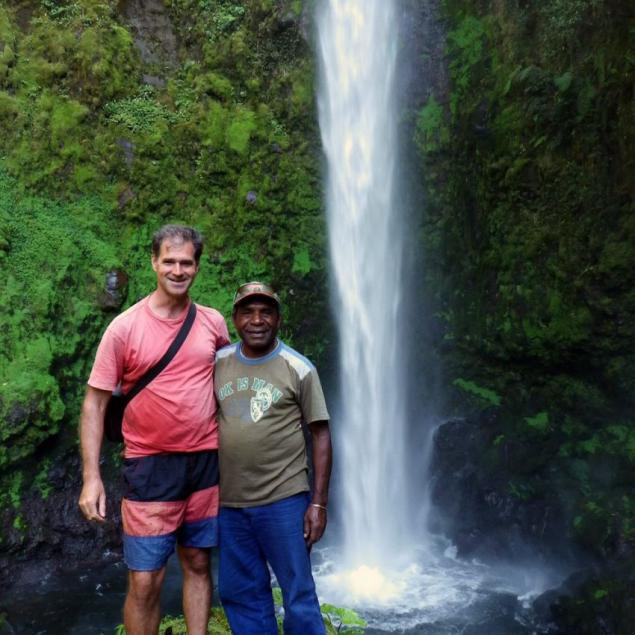 Mike Spencer Bown with his companion Molly in Iran in 2003.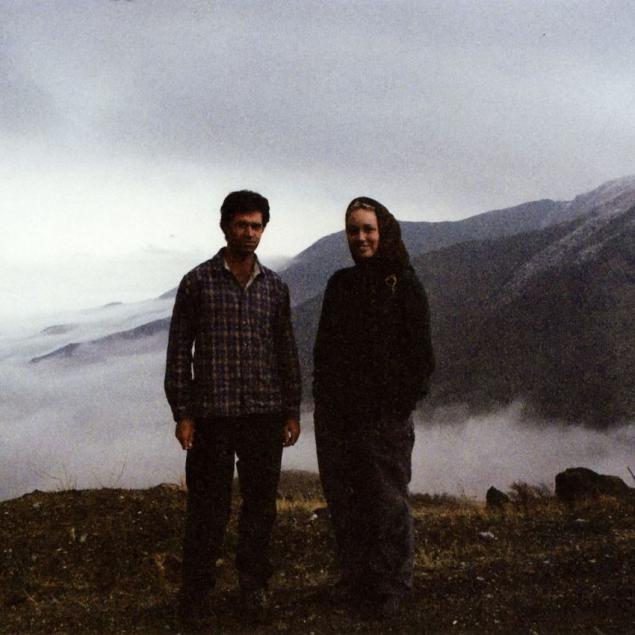 Mike Spencer Bown with a guide in the Mongolian Altai Mountains.
Mr. Spencer Bown traveled to Afghanistan in the back seat of a motorcycle - sipping wine during a firefight Taliban - and in Iraq during the second Gulf War.
In Pakistan, he was detained by the CIA in South Asia has picked up a mysterious strain of herpes, and hanging out in Antarctica with penguins.
Other adventurers saw him living in a tribe of pygmies Bambuti (Bambuti) in the Democratic Republic of the Congo, hunting antelope and fleeing genocidal Hutu rebels (Hutu).
But despite some risky situations, he says he never sought the danger deliberately.
He says: "The greatest danger is not the country, and groups of people in the" bad "areas on the outskirts of the cities that are not part of the community - beware of such areas.
Many of the most interesting places really dangerous - it can easily kill you ".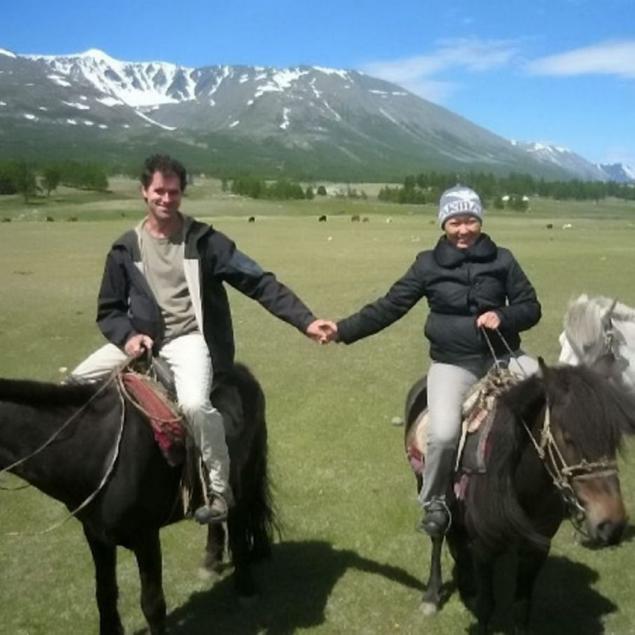 Mike Spencer Bown on background gorilla Rvande, 2010.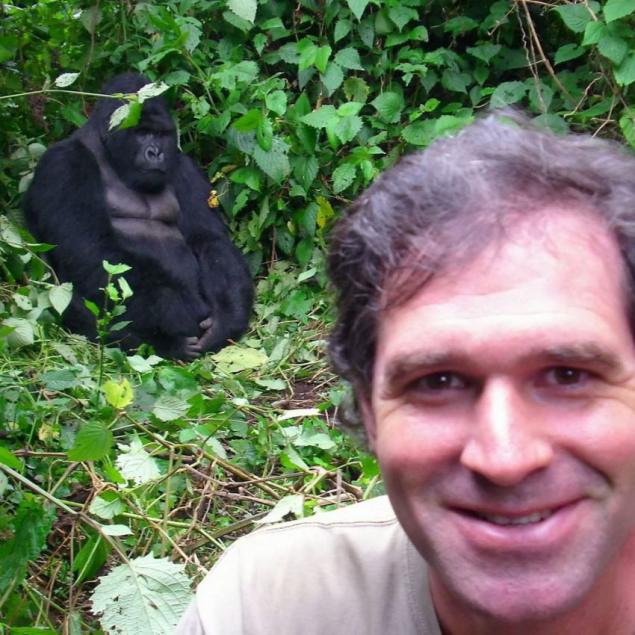 Mike Spencer Bown during the second hike to Machu Picchu in 2009.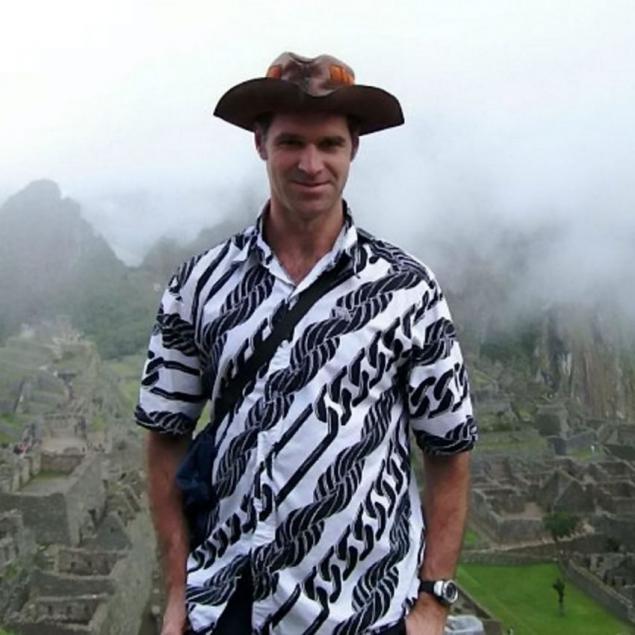 Mike Spencer Bown with reindeer herders in Russia.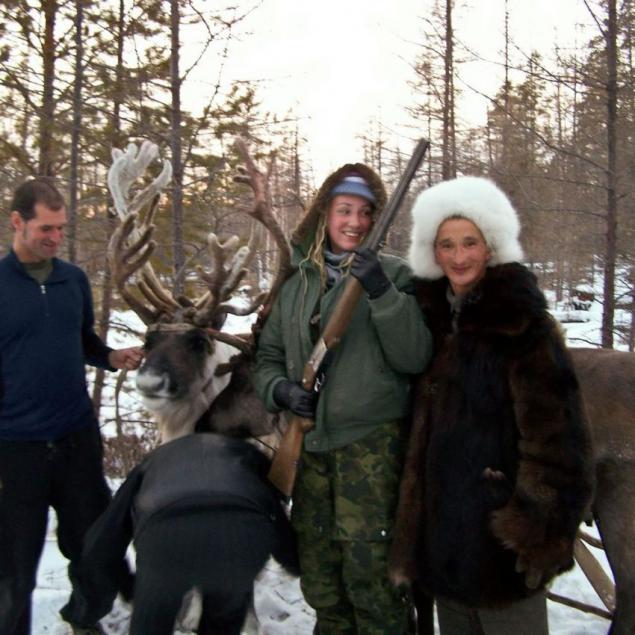 Mike Spencer Bown in the mountains of Karakorum, Pakistan.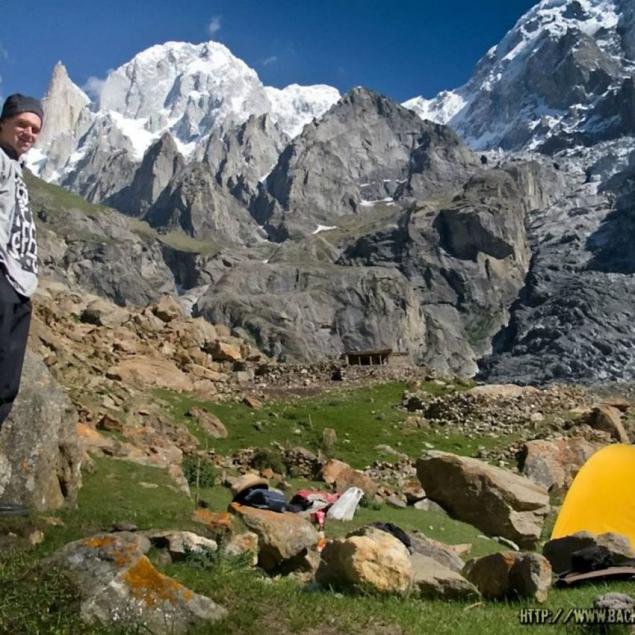 Mike Spencer Bown other in Pakistan.
Mr. Spencer Bown, fill in during his marathon more than a dozen profiles for a variety of passports, he completed his journey in Ireland last month, where he spent a few weeks before heading to his mother's house in Calgary, Canada.
After many years of solitude, he finally met a woman on Facebook, which is waiting for him in Canada.
But when asked if he was ready to settle down and finally stop his odyssey, he says: "On long enough - at least for a while".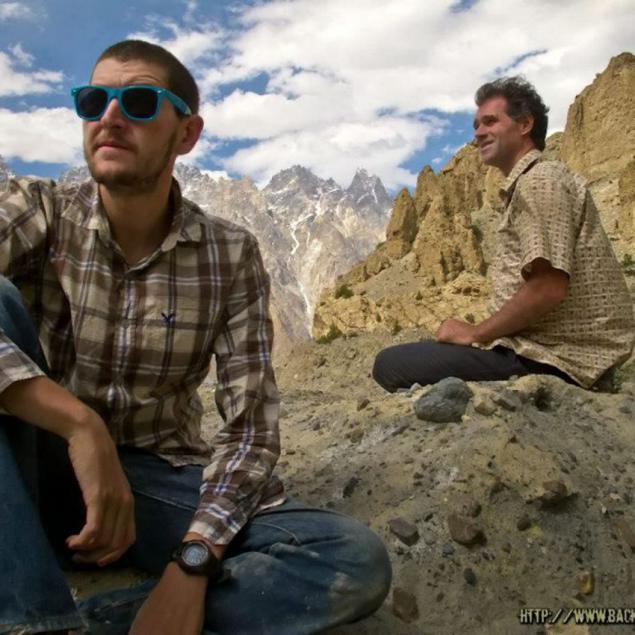 Mike Spencer Bown with Bambuti Pygmies in the Congo.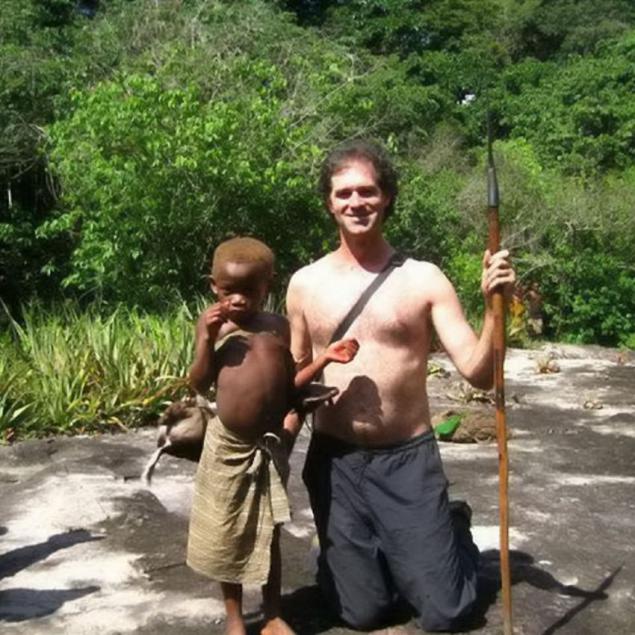 Mike Spencer Bown in Tehran in 2003.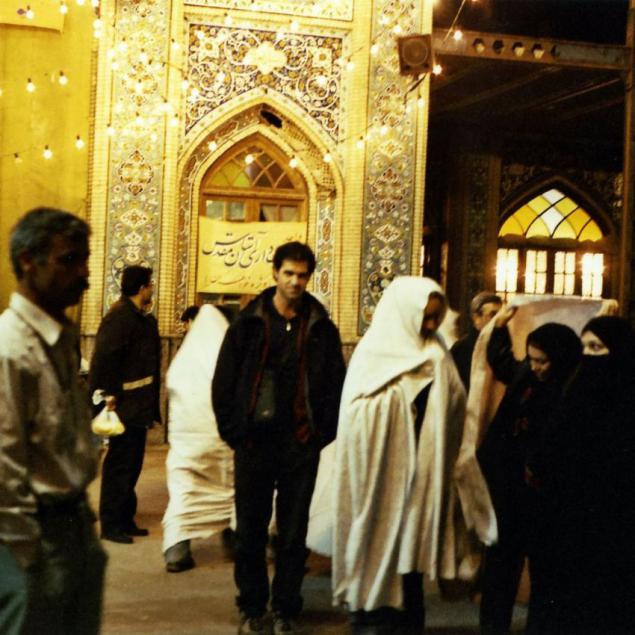 Mike Spencer Bown in Damascus, Syria.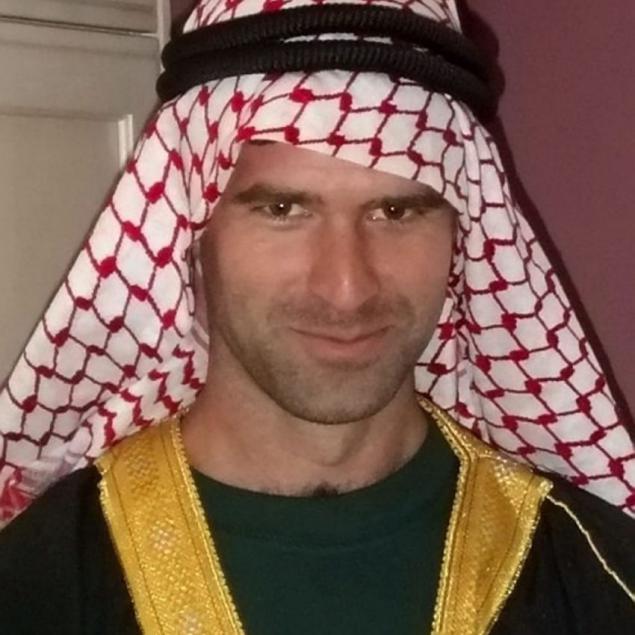 Mike Spencer Bown fuck with pygmies in Tari, Papua New Guinea. Photo: Mike Spencer Bown / SWNS
KIT RECOMMENDED Mike - What to bring on a tour around the world:
1. Mosquito Net
2. Old shabby backpack, less attractive to thieves
3. Knife for cleaning Mango, to deter potential burglars
4. Sturdy shoes
5. A set of questionnaires to obtain visas and many photos
6. The metal cup
7. shirt with a collar to visit the embassy
8. khaki shirt from quick-drying fabric with lots of pockets - helps to impress officials
9. An impressive business card with a good logo
10. Waterproof cover for documents
Mike Spencer Bown in Kyrgyzstan.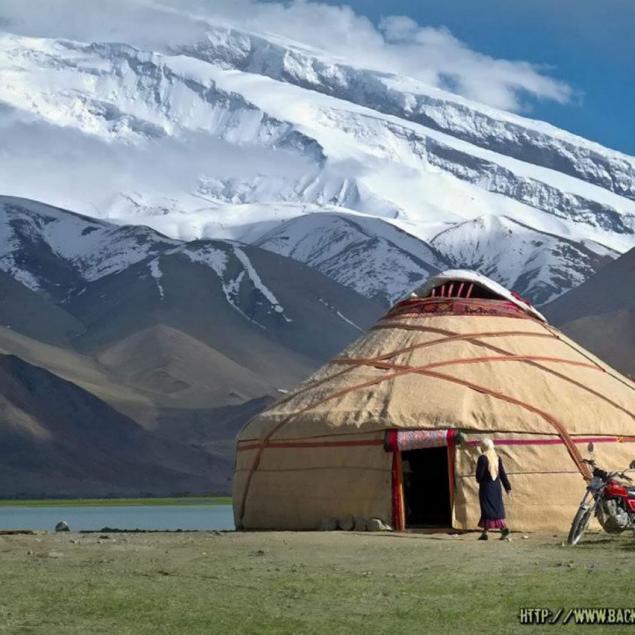 Mike Spencer Bown in Somalia against the backdrop of a rusty skeleton of an American tank.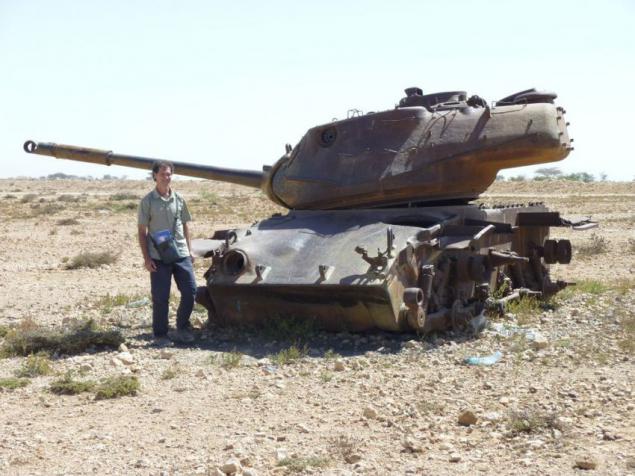 Mike Spencer Bown in Mogadishu.
10 golden moments: that it was necessary to test and to see MIKE
1. To visit the cemetery of blue whales, the island of South Georgia, Antarctica
2. Running from the police on a boat on the Niger Delta, Niger
3. Participate in a sprint down the black cone of a volcano in Guatemala
4. To be released after the capture of pirates in Puntland (Puntland), Somalia
5. Meet Sikh pilgrims in the Golden Temple of Amritsar, India
6. Communicate with the penguins under high blue ice floes, Antarctica
7. Go to Angel Falls dolblёnnom canoeing, Venezuela
8. Meet face-to-face with silver mountain gorillas in the Virunga Volcanoes National Park (Virunga), Rwanda
9. Walk the Path of the Incas in Machu Picchu, Peru
10. Think about the world in the base camp of Everest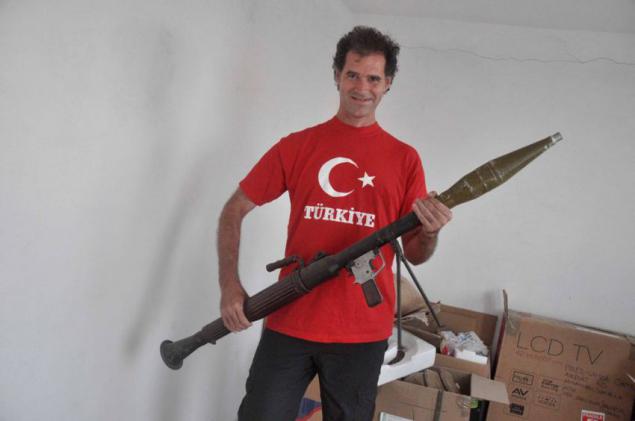 Source: pixanews.com