Hugo Eckener was bezsmennym legendary commander of the airship LZ-127
Brief history and those. details LZ-127
After the First War Morova under the terms of the Treaty of Versailles, Germany lost the right to build airships in its territory. The ban in force until 1925. Immediately after its cancellation has begun a nationwide company to raise funds for a new ship. It was built and first flew in the autumn of 1928. Paying tribute to the protagonist of building a new structure rigid airship LZ-127 has received own name Graf Zeppelin.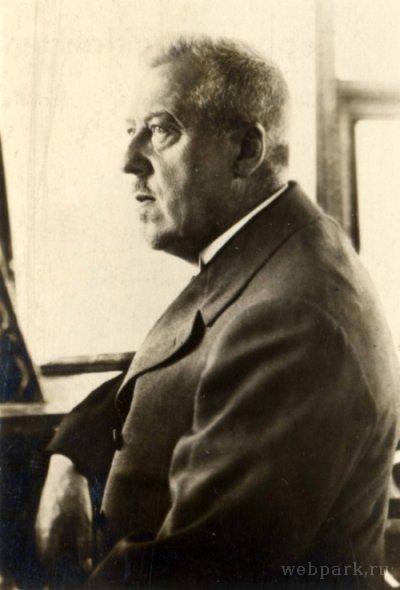 length of the airship was nearly 237 meters and a maximum diameter of 30, 5 meters. Volume shell was 105,000 cubic meters. meters. The carrier gas was hydrogen (safer helium produced while in the US, but America refused to deliver this gas in Germany). The empty weight of the structure was 55 tons. The movement of LZ-127 resulted in 5 of 530 hp engines Everyone who works on a specially designed gas. Cruising speed was 120 km / h. Without landing he could fly from 10 000 to 14 000 kilometers. The passenger cabin accommodates up to 35 passengers. The crew consisted of 26 people. The cabin was in a special gondola 40 meters long, 6 meters wide and a maximum height of 2, 3 meters.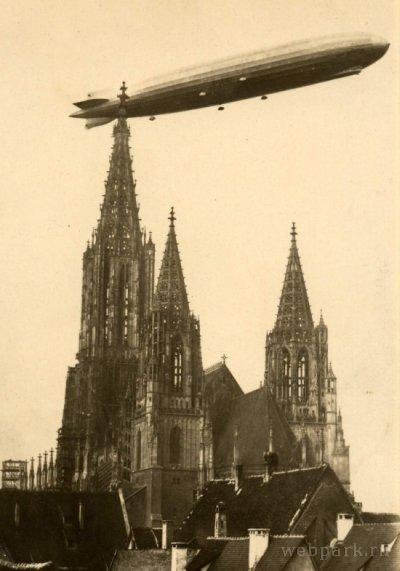 So September 10, 1930 at 9 o'clock in the morning the German airship LZ 127 under the command of Hugo Eckener flew to Moscow and two hours circling over Moscow at an altitude of 150 meters, accompanied by neskolkoh Soviet aircraft. The airship landed at 12:05 on Hodynkovskom field. 200 touchdowns helped the Red Army, after all this there were about 3,000 spectators. The airship LZ 127 «Graf Zeppelin» was carrying 42 people team, 23 passengers and 21 kg of mail. Distance of 2372 km airship crossed in 26 hours. At 14:38 LZ 127 sailed back to Germany via Rzhev, Nevel, Tilzit, Koenigsberg.
During the flight over Moscow the Germans made a photo from the airship.
Perhaps you will be interested to look at Moscow in 1930 with the bird's-eye view.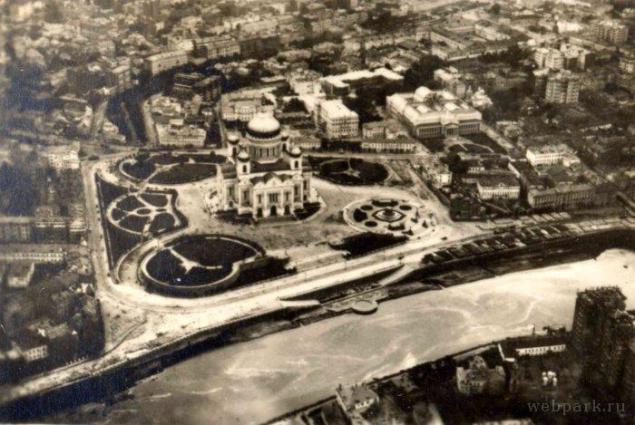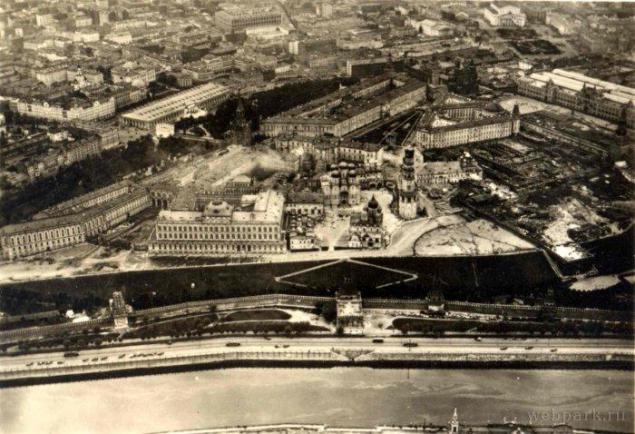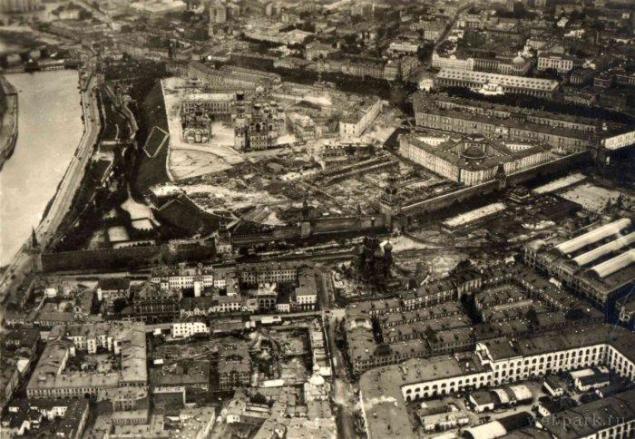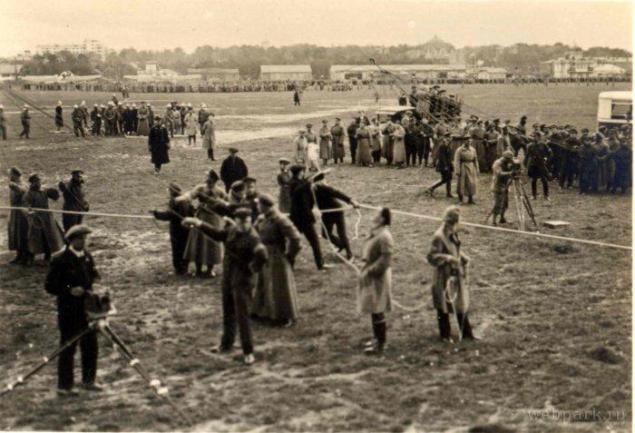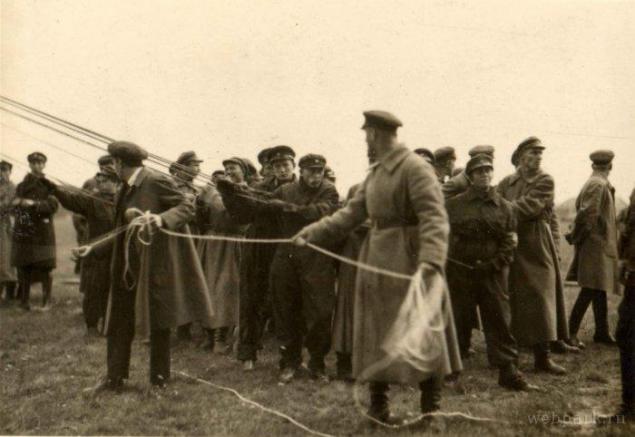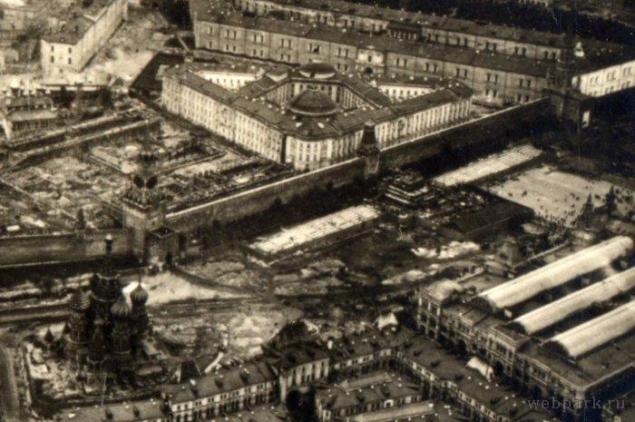 sammler.ru