President of the Chamber of Culture of Georgia, said that he would never bring to their country any actor who support anti-democratic solutions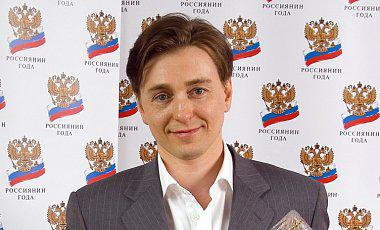 Planned in Tbilisi performance theater Sergey Bezrukov canceled due to his support for action by Russian President Vladimir Putin in the Crimea. Claimed by the Chamber of Culture of Georgia.
"Never in Georgia will not bring any actor who take anti-democratic solution to our country, in any form. This is the same that support the occupation of Abkhazia and the Tskhinvali region ", - said the president of the House of Culture David Okitashvili.
In a statement, the House of Culture notes that "in connection with the common folk artists letter today Russia who support President Vladimir Putin regarding the occupation of the territory of neighboring Ukraine, the House of Culture of Georgia has decided to cancel the scheduled May tour of the theater Sergey Bezrukov in Tbilisi."
"Once again we wish to express support for the sovereignty and territorial integrity of Ukraine and a friendly heroic Ukrainian people", - said in a statement.
Recall, the Ministry of Culture of Russia has published on its website a list of Russian cultural figures who supported the position of Russian President Vladimir Putin on the situation in Crimea. Among the supporting actions of the President of Russia - Sergei Bezrukov.
list -
bashny.net/admin/2014/03/12/deyateli-kultury-rossii-podderzhali-plany-putina-v-krymu-spisok.html
Source: apsny.ge