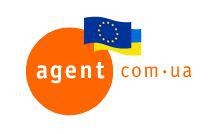 Dear users! I am the owner and manager of the portal AGENT.ua - was born and lived most of his life in the south-eastern Ukraine, mother - Russian, his father - a Ukrainian, I'm Russian. At the same time, I have never experienced problems due to his "Russian-ness" or because of his pro-Ukrainian political beliefs. I want to appeal to all audiences 100,000th portal in the hope that it somehow can influence the situation in the country. The real estate market loves peace and quiet, and the realtors in their activities have always been indiferentny to national clients and the language they speak. Today we are on the brink of a precipice. Tomorrow all the political and business clan interests and preferences become empty emotion and history. Who is still possible to prevent more!
Believe me, I do not drive and do not exaggerate the seriousness of the current events in Ukraine. Now I'm 42. 14 years I have had the opportunity to listen to interest and a huge number of opinions and facts about Soviet life and the ins and outs of its parts. I always watched the political and territorial conflict events in the territory, which was within the zone of interests of the USSR and then Russia. The last few months I really can not concentrate either at work or on vacation. Sit 12-15 hours shoveling news. Really, everything is bad. Much of what is happening now, it is very logical and predictable in advance ...
Russian bright future price of self-destruction.
Residents of Donbass, Odessa, Kharkov, Crimea, you forget about the citizen Yanukovich just a week (!) And suddenly you again suffered in another faith ???
And now, having seen on the streets, soldier-Russian "liberators", you will again waving flags and portray bliss? I implore you not even now do even more stupid! War - well not be. You will lose the children, parents, family, relatives, friends, colleagues, neighbors ... Someone just lost somewhere, someone will die by accident or heroically in battle. You lose your job. Perhaps my favorite job and stable income. You will lose what they had. You will never get peace. In Russia, the authorities never cared for his multinational people, and to the "Ukrainians" it does not matter. All your problems will acquire a snowball. And you just do not like it.
Please look a bit further than tomorrow ...
Blast off from the TV series, concerts and other pop and donate their time 5-10 minutes and see what price were "pokraschennya" in the regions in which Russia has pursued peace operations or force to the world.
Abkhazia -
goo.gl/4SZVi2
Ossetia -
goo.gl/ylij2K
Transnistria -
goo.gl/jFS0QG
Chechnya -
goo.gl/sLKfJQ
Do you really need it?
Think about why Russia is friends with countries where people live very poorly, and the leaders of these countries very well? North Korea, Syria, Libya, Sudan, Venezuela. You also want to this collection?
What is now beginning to rapidly unwind with Crimea - the beginning. Continuation will be the whole of Ukraine. Will be a lot of death and grief. But in any case, no doubt, neither Putin nor Yanukovych, nor any of their relatives and the environment will not be affected. Who is still possible to prevent more!
I would not like to talk about "who is to blame," but to answer the question "what to do" about it is a bit to remember.
Myopia, indifference, greed, venality.
People who "do not care" and that led to power banditstkuyu group under the name "Party of Regions", there is no difference between you. You have given the country the Kremlin criminals and at the same time. Living in the world, suddenly you were led to electoral technologies based on fictitious mutual dislike of the west and east of Ukraine, and received a United Ukraine and the war with Russia. You always talked quietly in Russian, while they themselves believe that you are always prohibited. You wait months echelons mythical villain zapadentsev, and they do not go, but you quietly agreed a fee to "tour" by the Verkhovna Rada and stood there as a "perturbed" supports under some boxes because you believe yourself false, and 200-400 hryvnia to show you more important things to think about ...
You really happy with everything in your life in recent years? You are satisfied that in your town looking to control the business and the work of the authorities? You are satisfied with the complete dysfunction of the courts and the police? You are satisfied, then how you got along Azarov, Pshonka, Yanukovych and now you, instead of the general cleaning in your own home, we decided to provide this opportunity distraught bear ???
Putin - deceitful, arrogant and cruel person. If something does go according to his plan, believe me, he did not disdain scale shootings and bombing cities. All that now he does - he does not to stop. If he will not interfere with, the Ukraine has all chances to break into the crippled dwarf state. You remember what happened in Yugoslavia ... Look at these photos -
goo.gl/E6FtmX
Are you sure you want to friendship at gunpoint with Russia than with Kiev, Ukraine and the Western European Union countries ???
The probability of poor - almost 100%. Save the country can only wonder who could be the cohesion of each and every one today! Put aside all the stupid "float" about Maidan Yanyka, MOV, monuments. Do not let yourself be involved in someone else's game. Each of us has a fallback life. Who is still possible to prevent more!
I would be happy if I was overly pessimistic in its assumptions.
Glory to Ukraine!
Sincerely,
Andrew Bovkun.
www.facebook.com/ukranbo
P.S.
The 10 Commandments of nonviolent resistance to the invaders -
blogs.pravda.com.ua/authors/tregub/531796c823859/
This link will help many people survive during the war -
www.odnagdy.com/2013/02/blog-post_24.html