Stockings, probably top the list of the most seductive and sexy elements of women's wardrobe. Somewhere in the neighborhood of them are placed very short shorts, long skirts with dizzying necklines and tops with plunging necklines, but still stockings will always be ahead of the rest. Practical and necessary stockings are unlikely to be called, but in matters of seduction and seduction they have no equal.
But the main provocation wearing female clothing must also be able to inadvertently cross a fine line between sexuality and vulgarity. So today - a brief guide devoted stockings: how to wear, what, when, and certainly the most spectacular models from the latest collections.
1. The range of current models of the stocking is simply amazing, and you can choose them indefinitely. Fortunately lack of such a sensitive issue is not available. But if you choose a pair of stockings as an alternative to tights, the choice narrows incredible - best suited conventional thin nylon stockings flesh-colored silicone tape. And smaller bows, lace and ribbons - are not wearing a close-fitting clothing. Anyway sexy stockings - not the best option for work or formal event.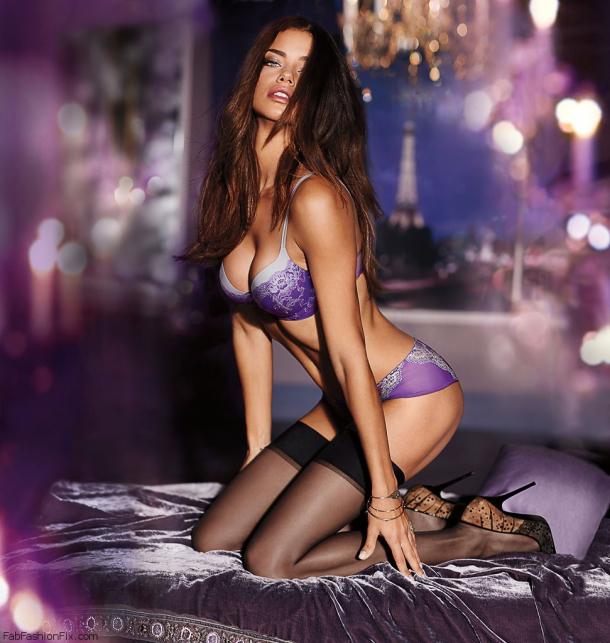 Adriana Lima for Victoria's Secret in 2014
2. There is a special type of clothing, which is worn under stockings is not recommended. This form-fitting dresses, dresses from fine fabrics (such as silk), dresses too flying, spacious style (to avoid any embarrassing situations), translucent sundresses, shorts, mini-skirts ... wearing something from this list in conjunction with stockings easier branded vulgar than sexy and confident.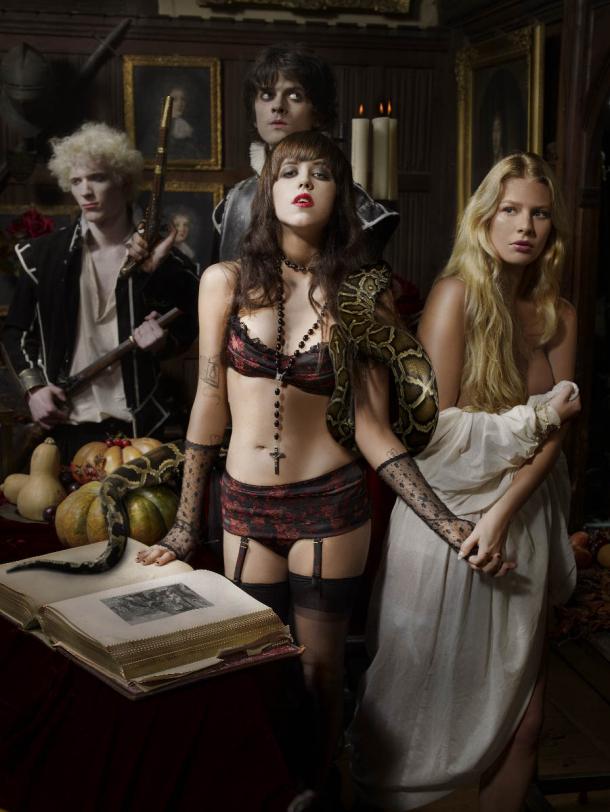 AGENT PROVOCATEUR 2013
3. patterned and lace stockings with different patterns better suited to owners of moderately thin legs. Otherwise, they are visually add extra inches and attract undue attention.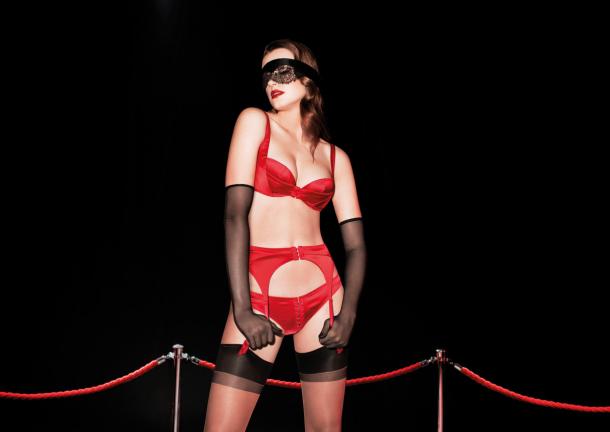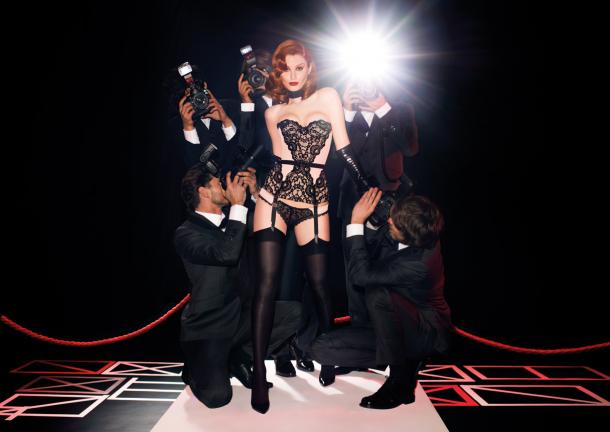 AGENT PROVOCATEUR 2013-2014
4. Particular attention should be paid to the choice of stocking combined with light clothing. It is better to choose a model beige, natural colors and not too fond stockings with a pronounced effect of sunburn.
5. The society has somehow developed a special color matching stockings and all attire: a tightly woven clothing, large knitted fur look better and dark model, body - almost all white - only at weddings and other celebrations.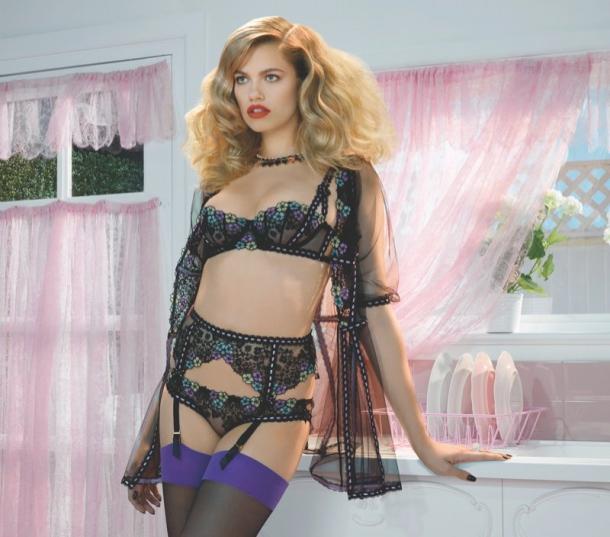 Haley Clawson Agent Provocateur for spring-summer 2014
6. Stockings with vertical stripe behind - an option particularly enticing and interesting. But the approach, again, more slender and beautiful legs.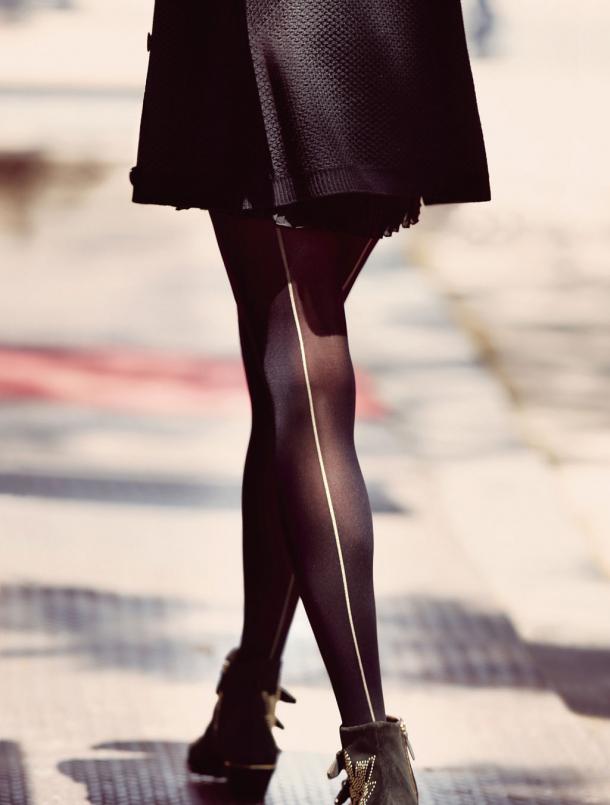 Calzedonia 2013-2014
7. This moveton - wearing fishnet stockings during the day. And even now many fashion bans are becoming the new trend, the mesh is still exclusively for this evening. I hope it will remain so.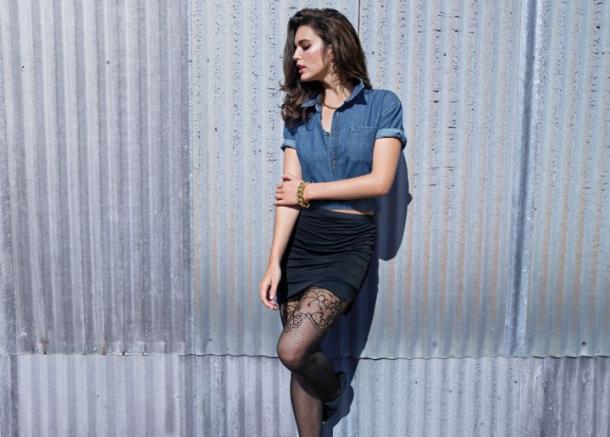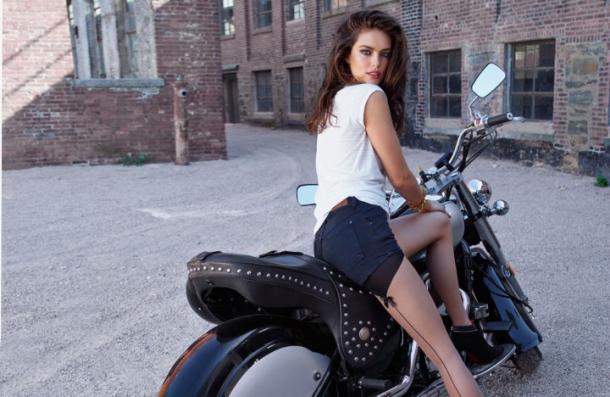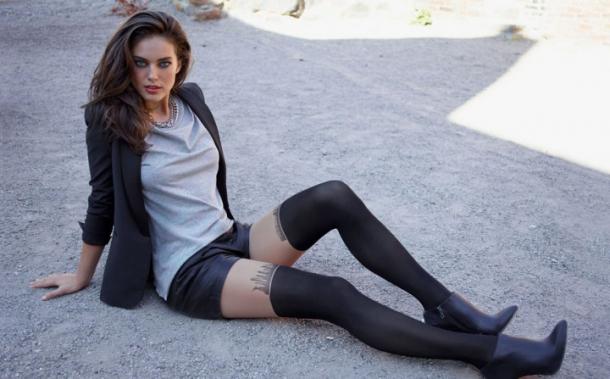 Emily DiDonato for Calzedonia Spring-Summer 2014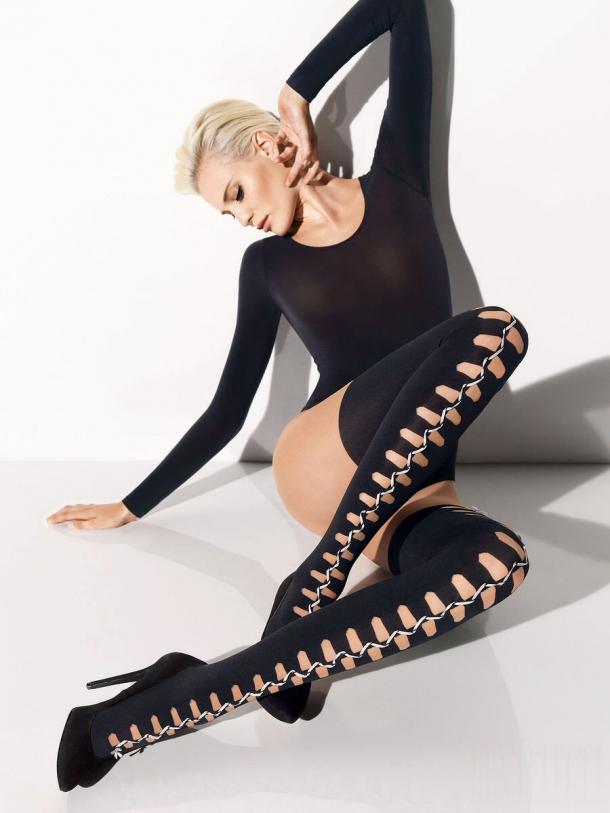 Wolford 2013-2014
Significantly increase the degree of sexuality stockings combined with a belt for them. Seductive lace belt with all kinds of decorations perfectly underlines the thigh and just crazy the majority of men.
Stockings are attached to a belt is also very simple:
1. First, put on stockings, gently straightened throughout their length.
2. Then fasten the belt, which is usually framed as a simple bra.
3. Mounted belt so that two straps were in front, and two - behind.
4. Before proceeding with the fastening stockings, carefully adjust the strap length - it should be the same everywhere.
5. Almost all modern models are equipped with special stockings loops, to cope with which will not at all difficult. Fasten the straps behind the mirror will help.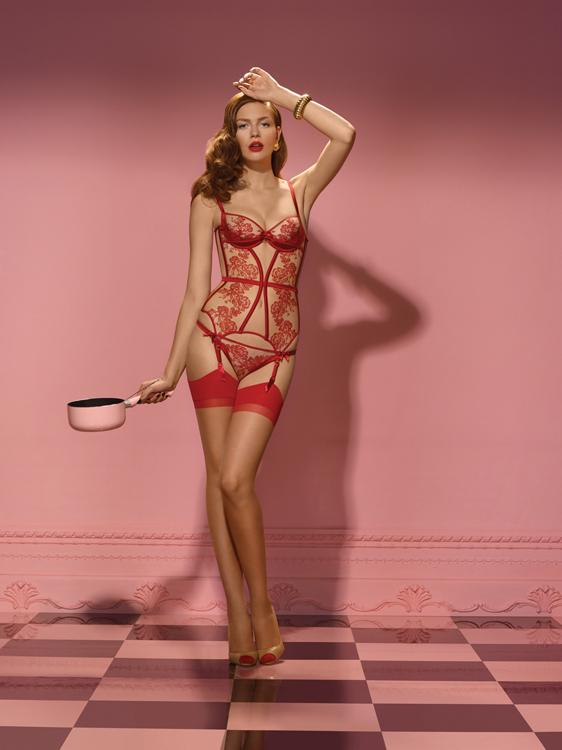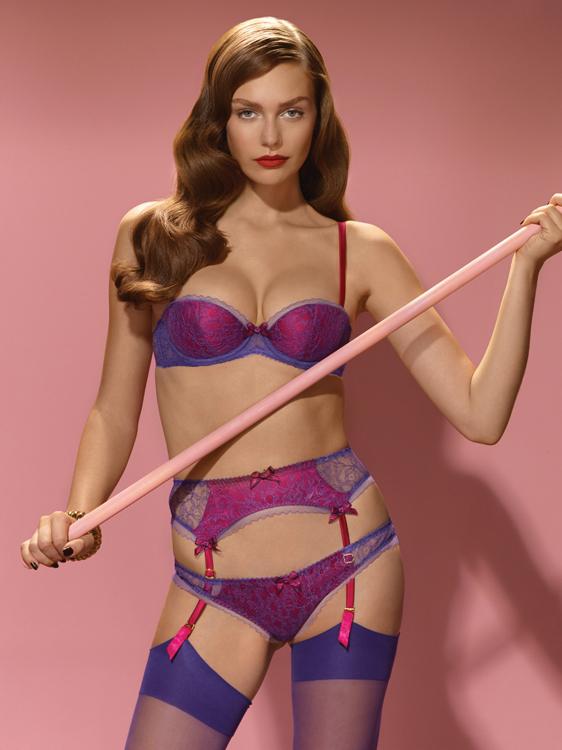 AGENT PROVOCATEUR