Earlier Eliot Seylors was blonde, worked as a model and has specialized in advertising swimwear, but once decided to cut her hair, change clothes, and start to build a career in the role of a male model.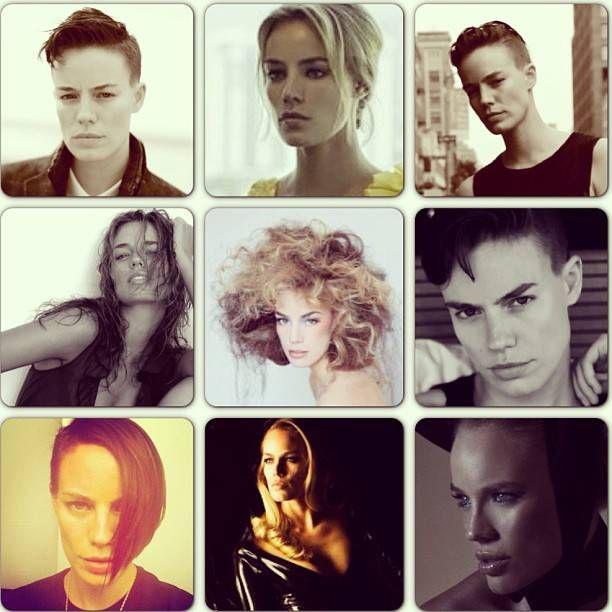 "Model ... More than just a girl ...," wrote the 31-annual Eliot on his page on Twitter.
Prior to his reincarnation Seylors sultry blonde has worked in the prestigious modeling agency Ford Models, and is the face of the brand Bacardi. Now she changed her swimsuit and long locks to a short haircut. Seylors decided she wanted to try yourself in the role of male models.
Almost a year ago Seylors decided to terminate the contract with Ford Models and find another agency, where she could try yourself in the role model, both women and men. But, unlike other "bisexual" models, for example, Andrew Pejic, Casey Legler or Li Ti Seylors during a photo shoot do not identify themselves with the opposite sex.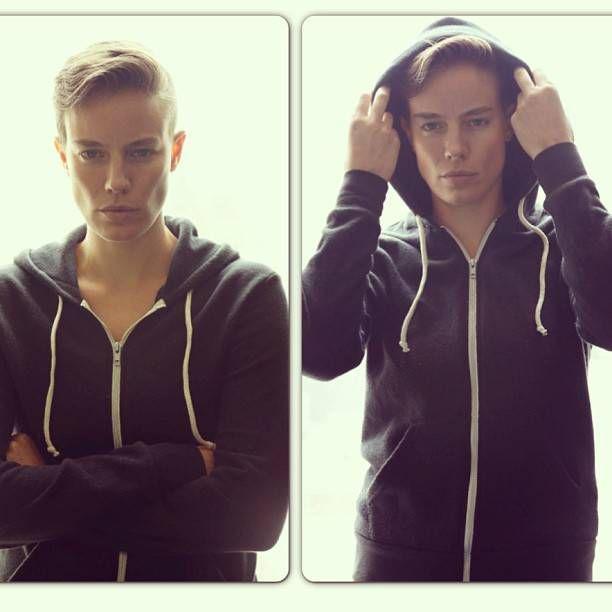 Go to the male role model, she says, is caused solely by considerations of career, not sexual orientation. She believes that the work in a new capacity will provide more opportunities to make money.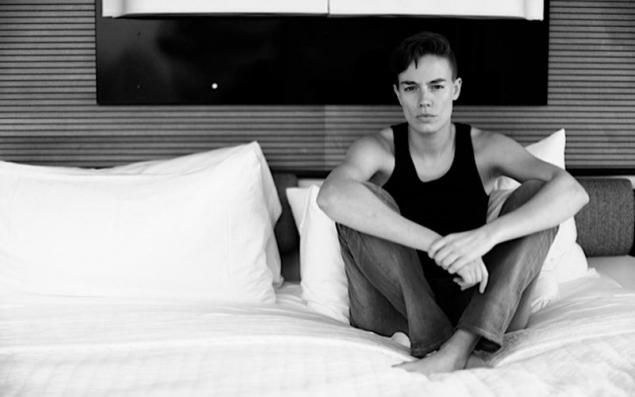 "This idea came to my mind for quite some time," - says, - "I saw [transsexual model] Andrew Pejic in 2011, not in person, but on the pictures and was fascinated. I thought - it was beautiful. At first I wanted to keep her long blond hair, I thought that I could use both. But in reality it does not happen ».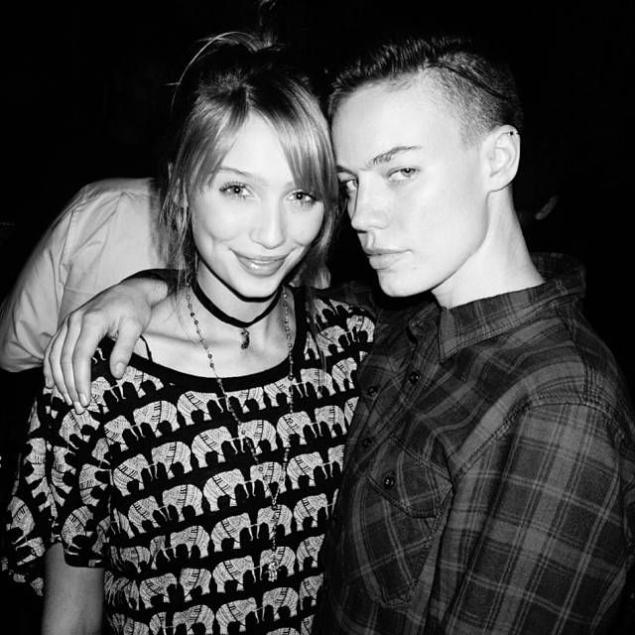 October 1, 2012 Seylors decided that it is time to cut hair. "I decided to act decisively and go to the end. Of course, I do not plan to change their sex, we are talking only about the appearance ".
Our heroine repeats again and again that she was not a transsexual. Despite her appearance and work as a male model, it emphasizes that is married to a man, and that she made only cosmetic changes: long hair cut and tightly bandaged chest. For Seylors with its bushy eyebrows and prominent cheekbones look like a man not too difficult. With the right make-up and styling can change your image to a male or female - depending on what you want the employer.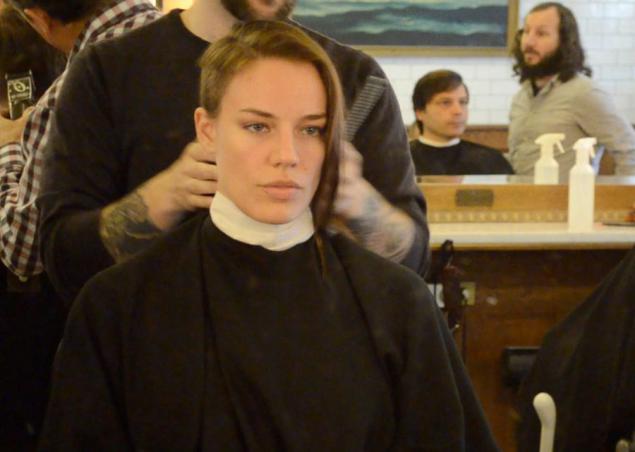 Seylors seemed interesting to start a new chapter in his career, and it had to be done immediately because the most important thing in her business - a young and beautiful appearance. "Of course, I was afraid that I might lose customers that I already had, - she says - in modeling your demand depends on how you look. Those customers, who I worked with, looking for girls with long blond hair, so there were fears that it might somehow influence on my career.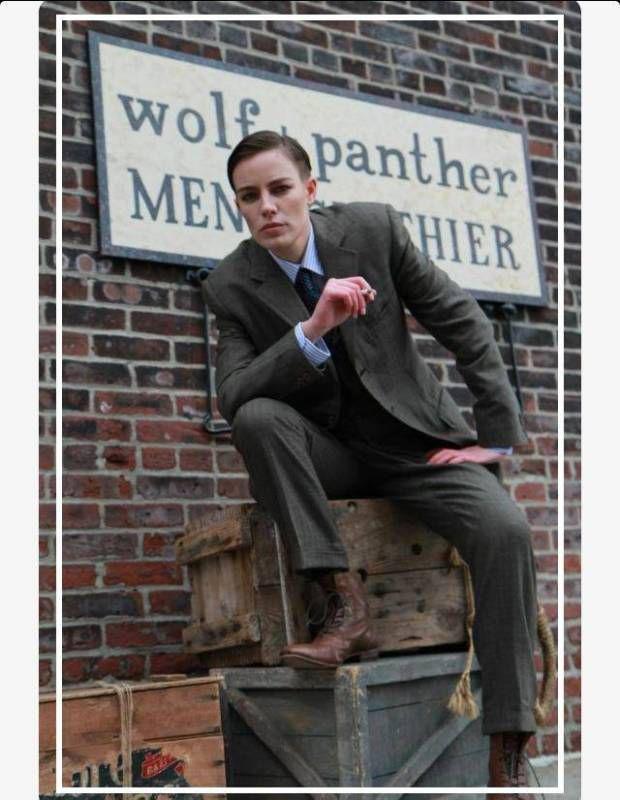 When I finally made it, I did not know what it is all over. I really took a step into the unknown, because it was more than just a haircut. And it was more than just a step in advancing career. It is also strongly reflected in what people see me ".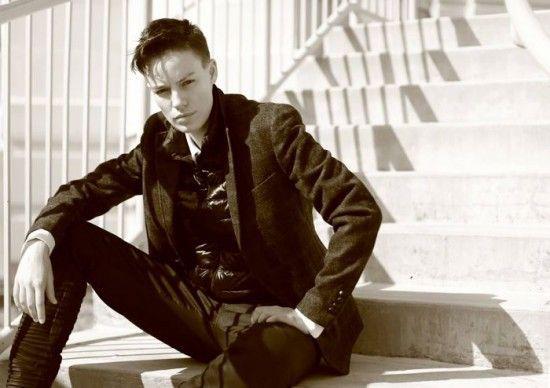 But though our heroine and lost some customers after changed her image by going to the male role model, her career has not suffered from this. It is known that male models tend to earn less than their female counterparts, so this role to find its niche is much easier (Seylors describes the labor market as "more affordable in a good way").
"The truth is that men do less than women - says Seylors - I knew about this before the cut off her long hair. I knew it was a risk, I know that many have called me a supermodel, but I myself have never claimed such a high status, and did not seek it. Wide popularity is not required in order to earn a lot of money ".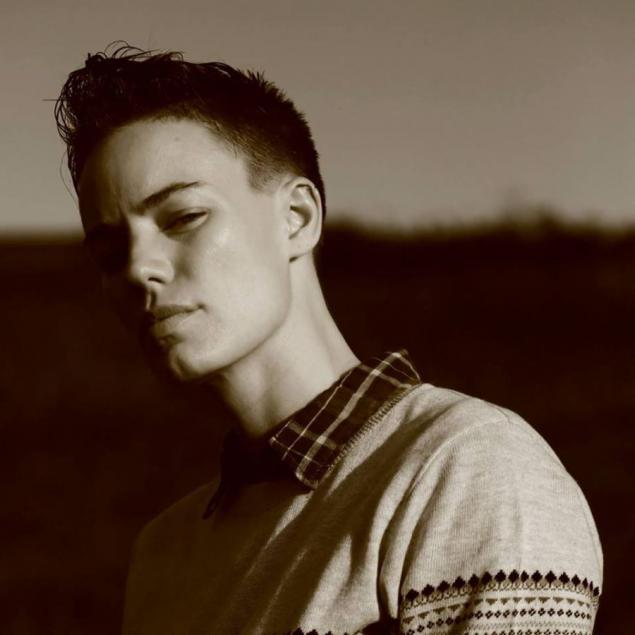 But now, who is familiar with the world of fashion business, of course, know who this Seylors Eliot. On her "success in the role of men," wrote in The New York Post, a journalist publications Seylors Jezebel put on a par with the pioneers in this field and Pejic Legler and asked: "Decide whether you are on the same radical change, if the market demand is there On models with ethnic appearance or models with large forms? "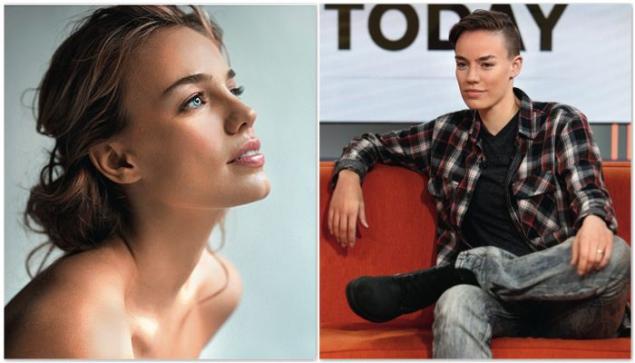 Other journalists, however, reacted to the "transformation" Seylors less enthusiastic. So Cathy Waldman (publication Slate) wrote: "Although Seylors perhaps presents its transformation as something more is at best tricky career move, and at worst - to draw attention to the problems of transsexuals. Assignment of transsexuals only to portray the other sex on camera - that's just silly. Cut it ".
Regardless of the conflicting reviews, our heroine finds her decision coup. If you could go back in time, she would have done the same. "Everyone has an opinion about my transformation, but we do not always know in advance what to do for a career," - says Elliot.