Androgynous and anorexic model in the past, if you did not know. Such hangers long been prohibited to release to the podium. In addition non-standard models, the dimensions of which go beyond the accepted model the volume gradually conquer the world of fashion. And if at the beginning of the zero expressed their donuts "phi" Many designers and glossy magazines, but now there are modeling agencies with a huge choice of models, plus size, which, I must say, are very prosperous thanks to the work of their staff.
Of course, these girls are not as well known as Natalia Vodianova, Chanel Iman, Eby Lee Kershaw and many others. But it's a matter of time. I am sure that soon, and their names will be pronounced with admiring awe. In the meantime, please get acquainted with the beautiful women, do not hesitate to their size.
10. Natalie Laughlin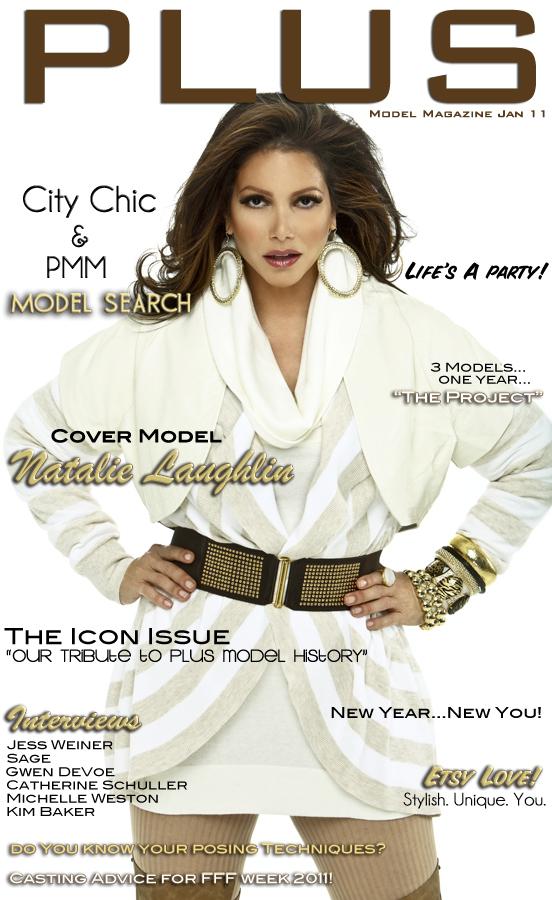 Dimensions of beauty varies from 12 to 14 (L - XL), but Natalie Laughlin it did not bother. The model originally from Trinidad called "Cindy Crawford plus size." Nice compliment to plump woman who, contrary to stereotypes decided to take modeling career.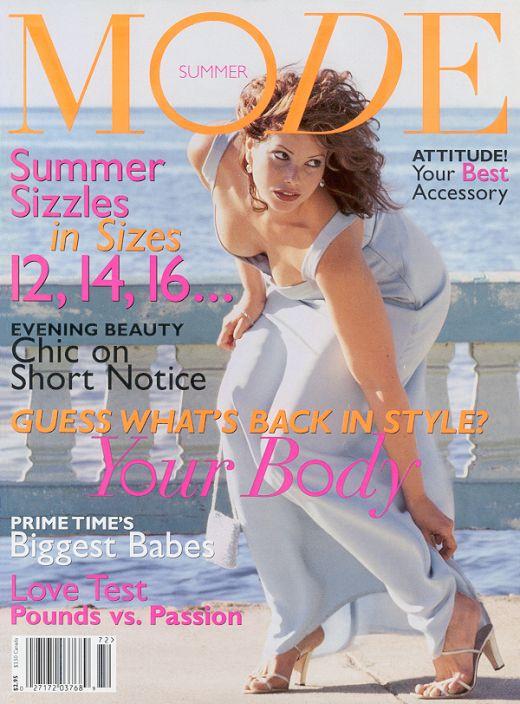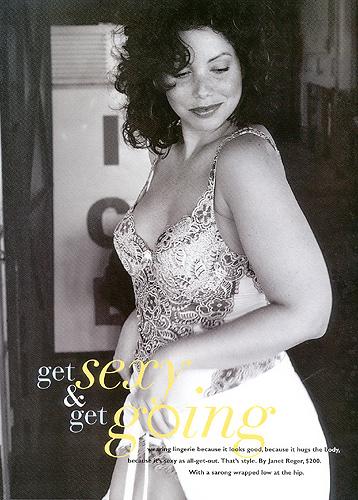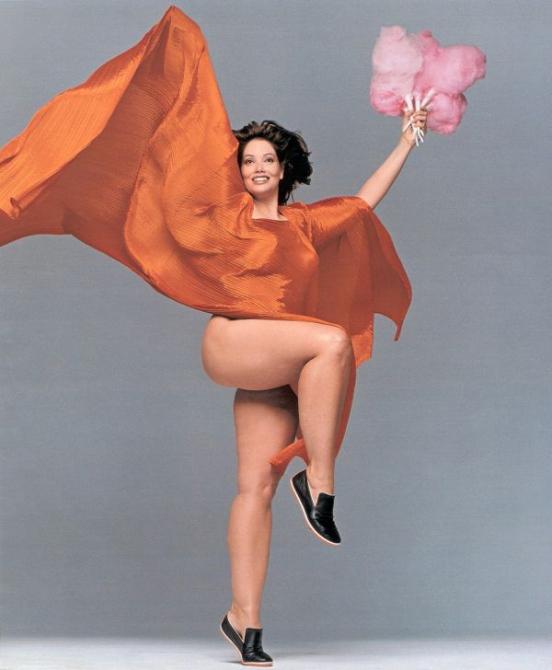 9. Maggie Brown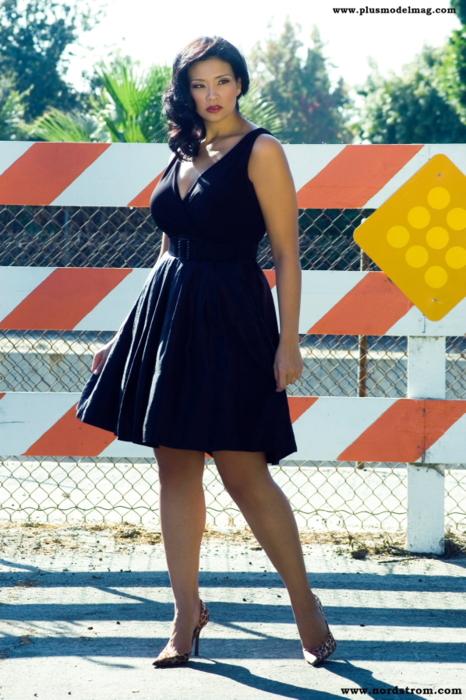 Recognition came to Maggie after winning the competition with a horrible name "Thick and sexy models" in 2006. After the show, Tyra Banks, she signed a contract with the agency Wilhelmina Models and companies Macy's and Mervyns. Her exotic looks and sensual curves do not allow it to sit idle.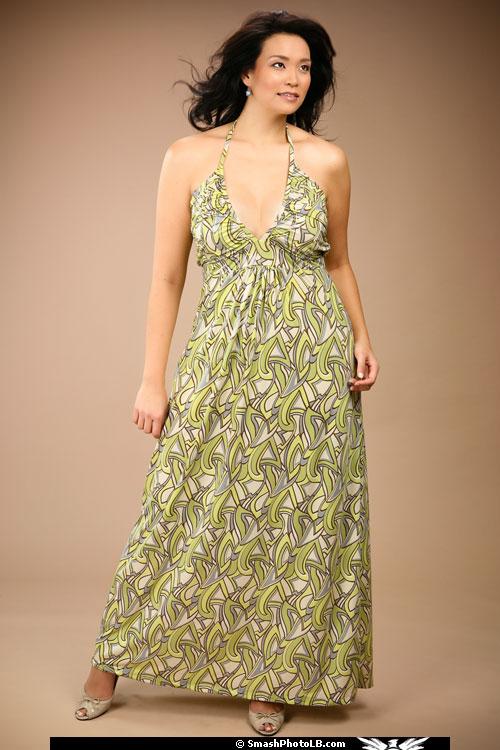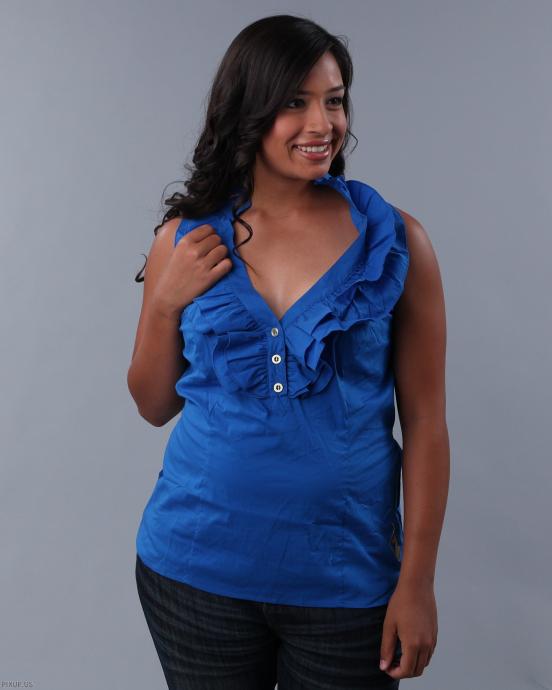 8. Barbara Brickner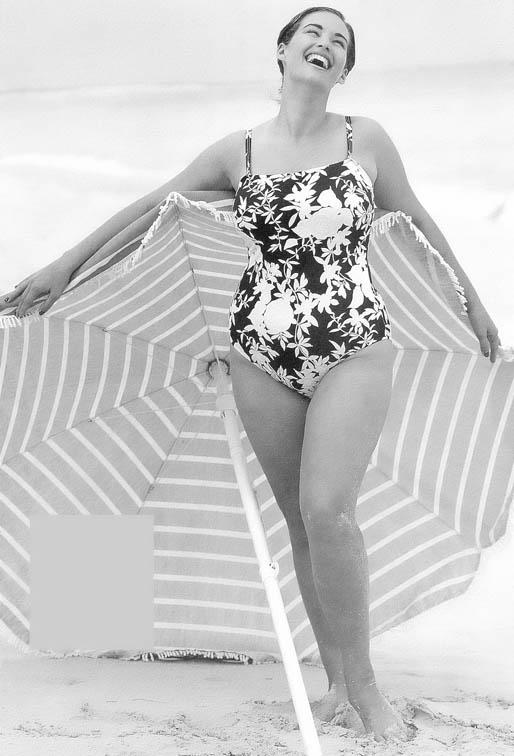 First Barbara offended when she was asked to join the ranks of models with non-standard dimensions. But after traveling, high fees and strangers popularity offended Barbara stopped, realizing that she can be proud of. She does not regret having become a model, albeit with a plus size. She had the good fortune to work with such brands as Eddie Bauer, Target and many others. Recognized in one area, this girl with appetizing forms decided not to stop there. The new vertex, which it seeks to conquer - Country singer's career.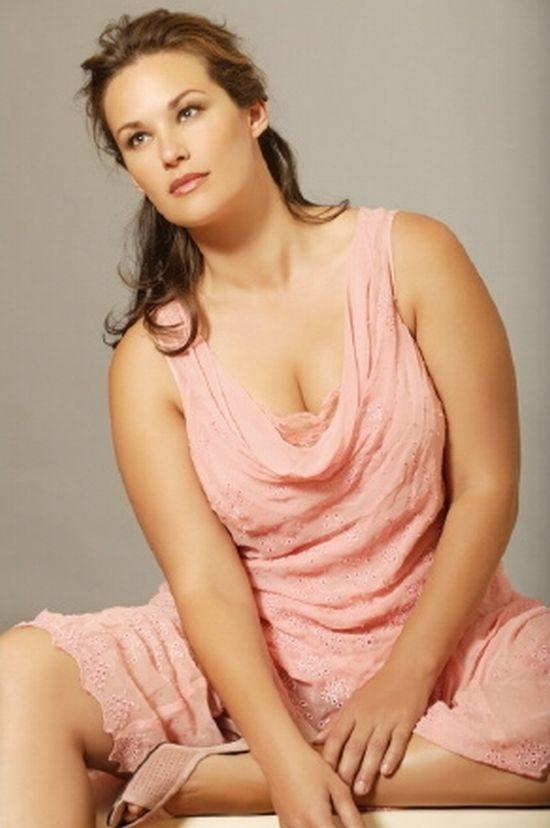 7. Crystal Renn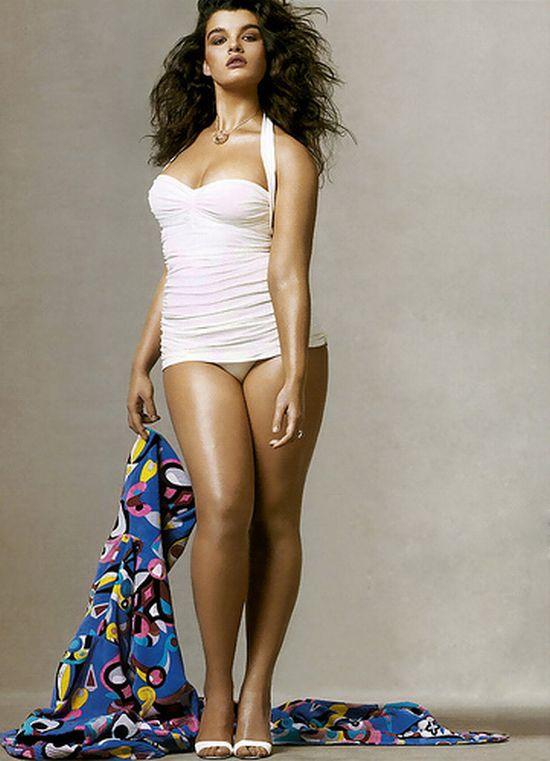 One of the most famous and highly paid models curvaceous. Model Crystal 14 years. And once, when she was climbing in the modeling industry was just beginning, she was too thin, like the other girls. Because of the rigid requirements of the contract, she had to sit on diets. Naturally, this has led to undesirable eating disorders and other diseases. This girl is not just knocked out of the rut, but also from the world of fashion. Eventually Crystal gained weight and began to promote itself as a model with a sensual body. It turns out she had, apparently, not bad. Because today it is the only model in its niche, which appeared on the cover of Vogue 4 different continents.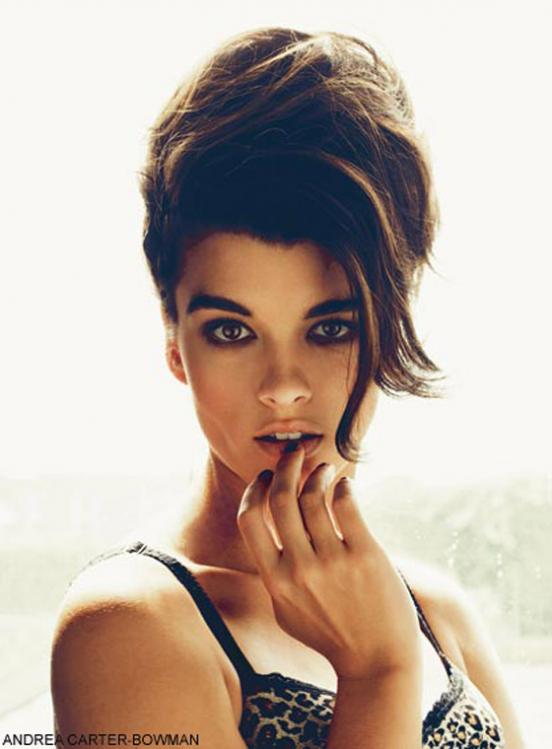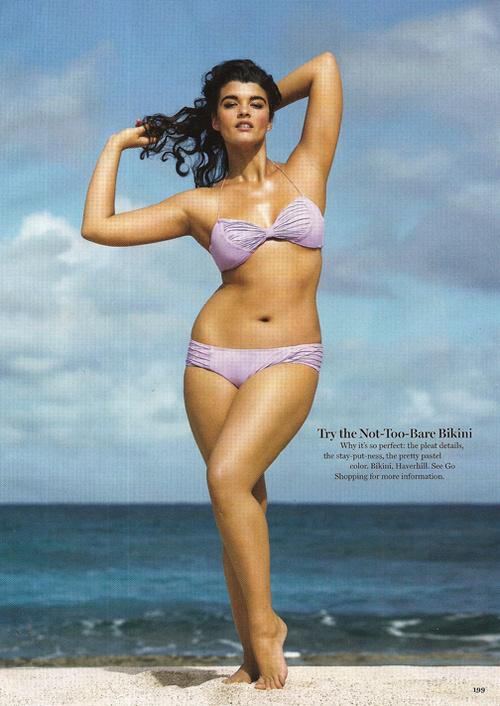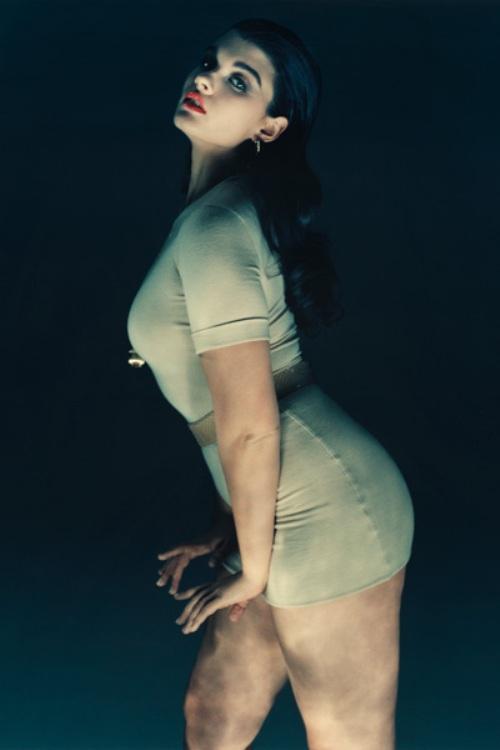 In 2010, the magazine V became position itself as a magazine for women of all sizes. In this regard, the editorship was decided to make some photo shoots with models of different weight categories. One of the most interesting and colorful work, in my opinion - the work of Terry Richardson with model Jacquelyn Jablonski and Crystal Renn.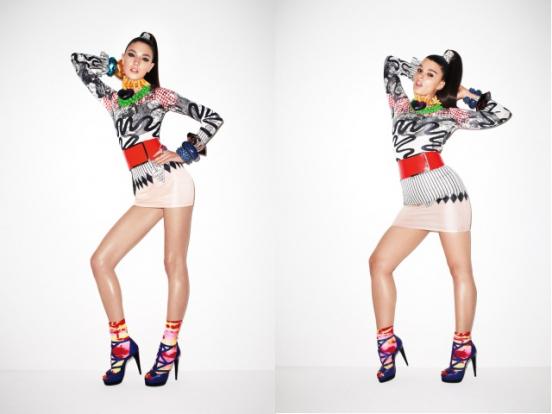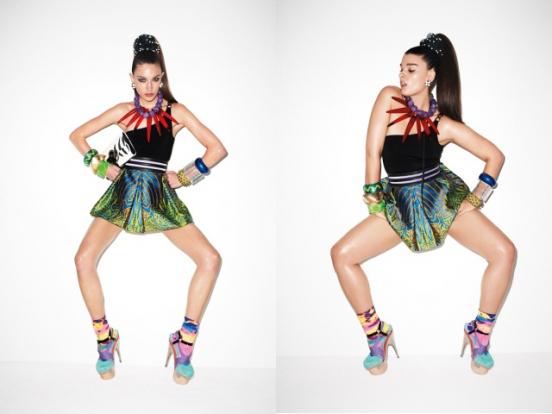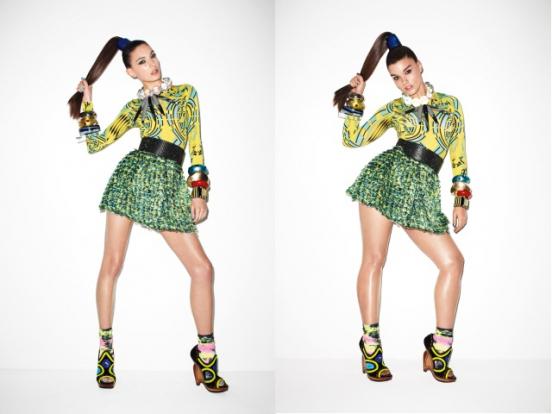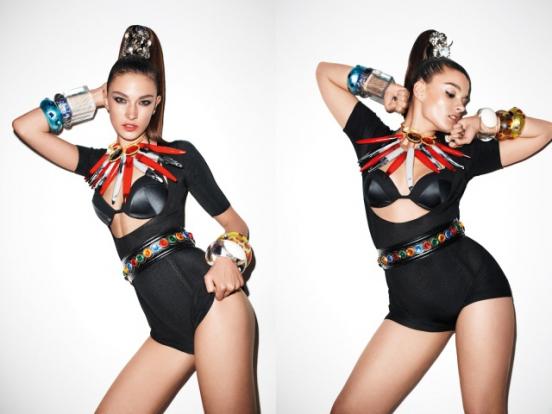 6. Kate Dillon
Once Kate Dillon was one of the most successful models of the skin. But no matter how it has been successful in all her time seated desire to give up dieting and eat their best. She was awfully tired of fighting with their weight. In addition it is often denied in the shooting, calling "too thick", and this despite the fact that she hardly ate, constantly smoked and drank coffee. Point of no return was the moment after which she was hospitalized due to health problems. After two weeks of treatment, Kate looked haggard and tired, but the modeling business colleague argued that it is incredibly beautiful.
From that moment Kate Dillon was determined to do away with diets. She gained weight, but her modeling career was not going to throw. Using numerous contacts in this field, Kate managed to become a successful model and with a new weight.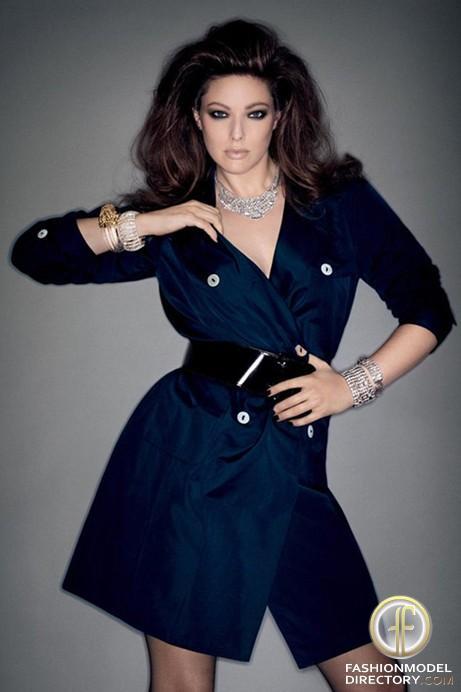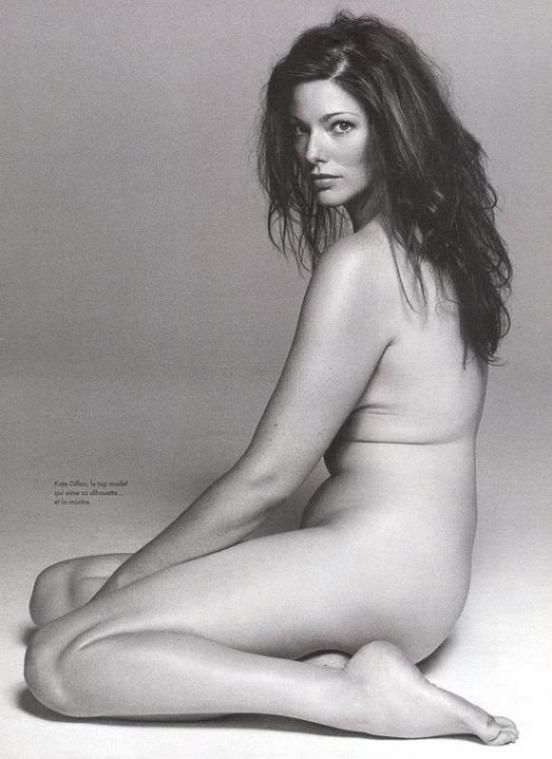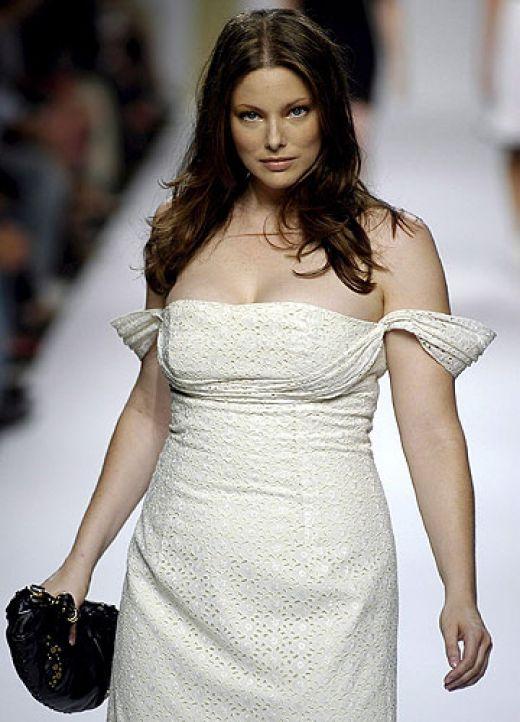 5. Emma Aronson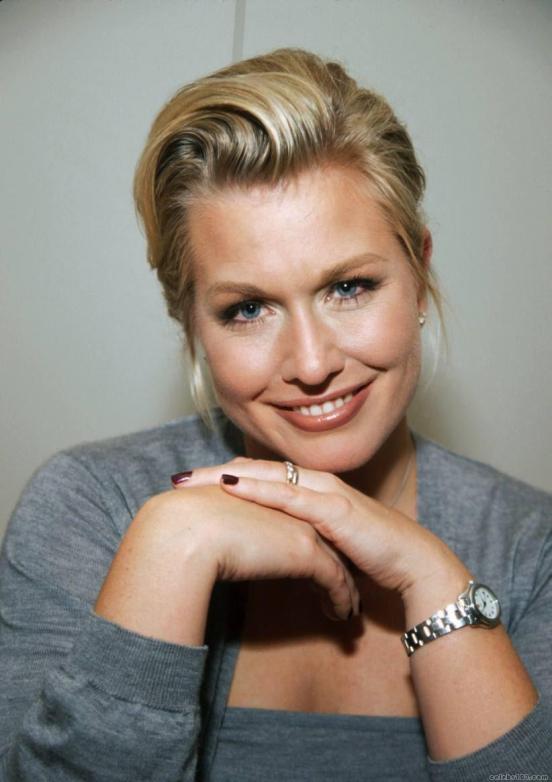 Some girls, born with its imperfections (imperfections it?), Live their entire lives struggling with it. Others, like Emma did not find anything in my body imperfect and make this money. Emma never paid attention to any criticism or mockery on skinny girls (and not only the girls, her father sometimes took up a black marker and marked on the body of the daughter of the places where it would not hurt to lose weight). All his negativity and resentment, she indulges in a sport. Success in rowing have allowed it to get a scholarship at the University of Syracuse. After university she worked in the office boring on TV, and then got into the business model, where succeeded.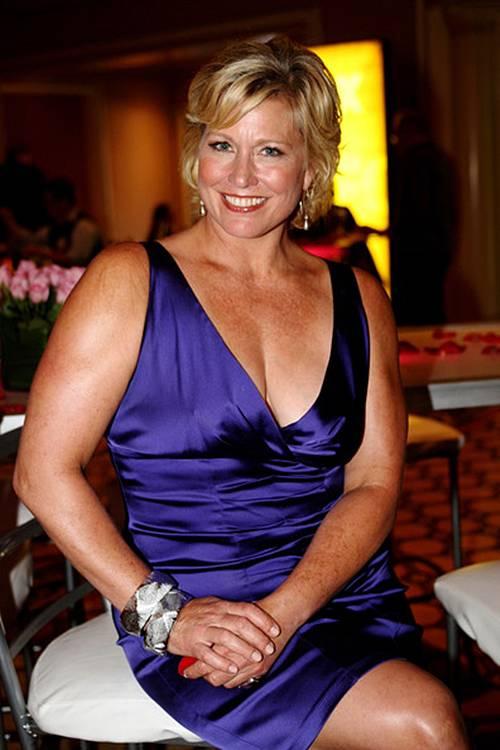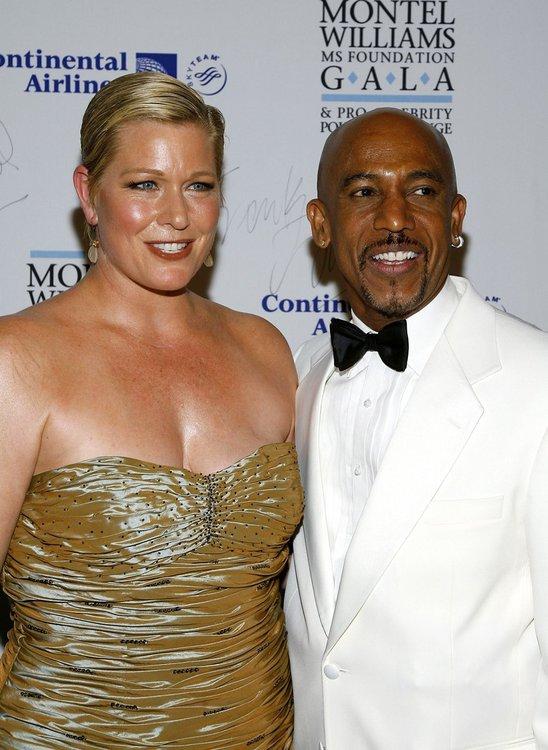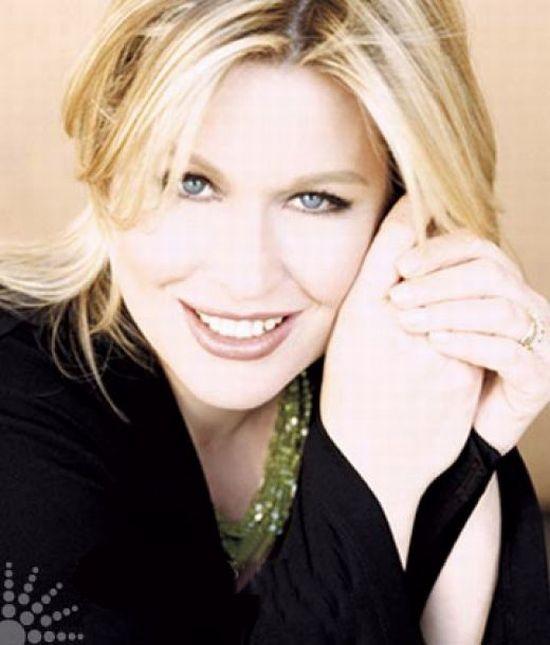 4. Mia Tyler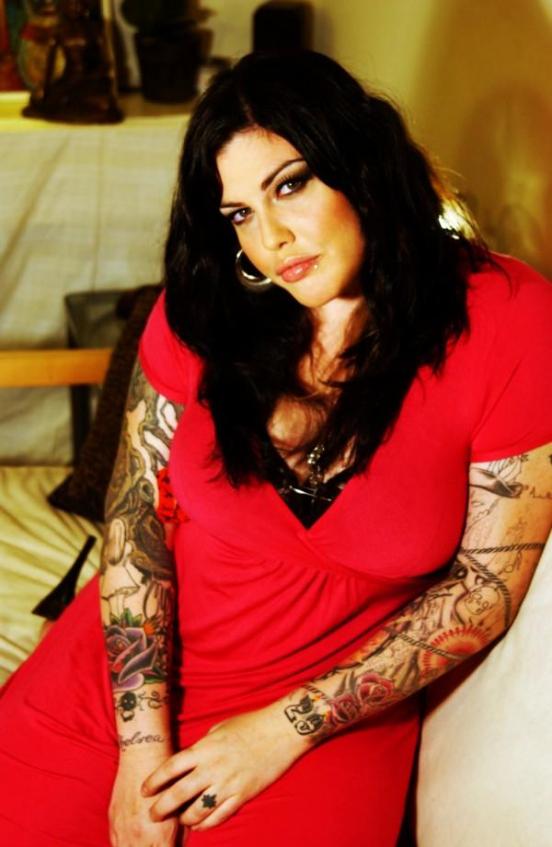 When your sister is one of the most beautiful women in Hollywood, and his father - a rock star, people have a lot of expectations with respect to all people having a close kinship with them. Mia Belle, having a dimension L, was able to overcome all the prejudices and get to love yourself for what it is. Photos of her bony body is not more than once appeared in glossy magazines: Vogue, Marie Claire and many others.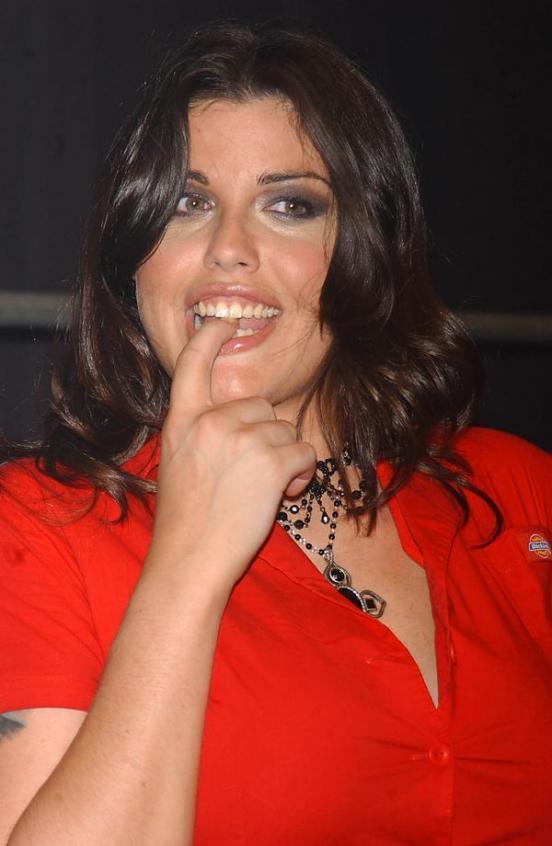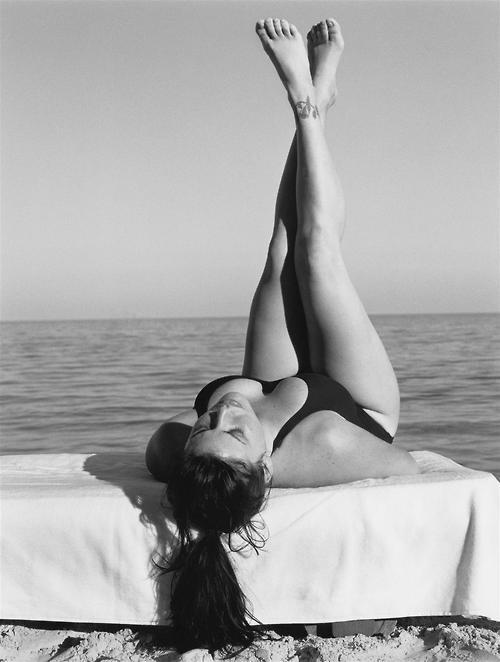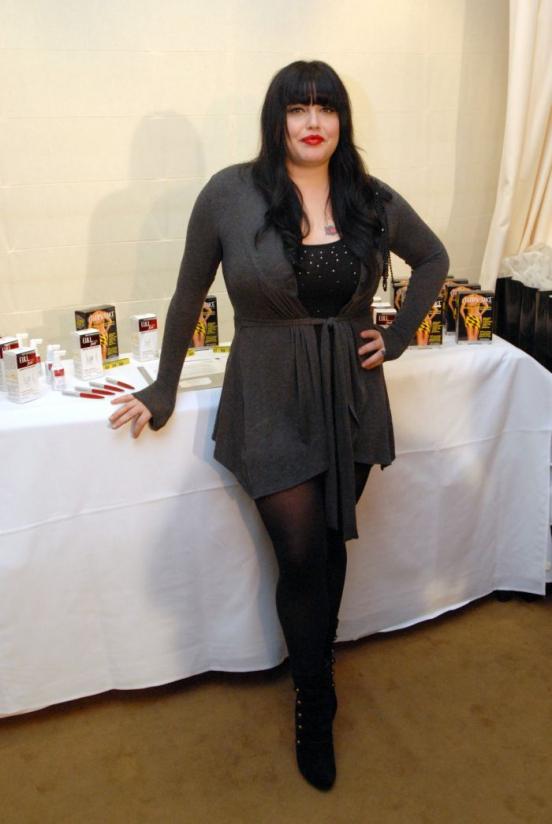 3. Chloe Marshall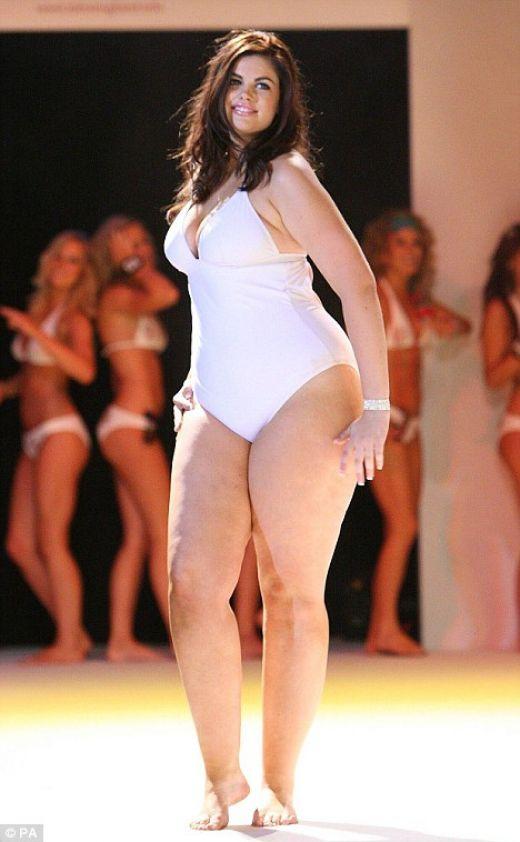 This lively and cheerful girl from the UK the main evidence of how far can go plus size models. Thanks to her, the scope of such models is not limited to photographs for catalogs of clothing, filming for gloss and fashion shows. Before your eyes the photo finalists of "Miss England." She was able to get ahead of the seven skinny and the participants receive the title of "Miss Surrey." "Miss England" She did not, but got a lucrative contract with a modeling agency Models Plus. She is an incredible confidence and cheerful it certainly has good prospects in the modeling business.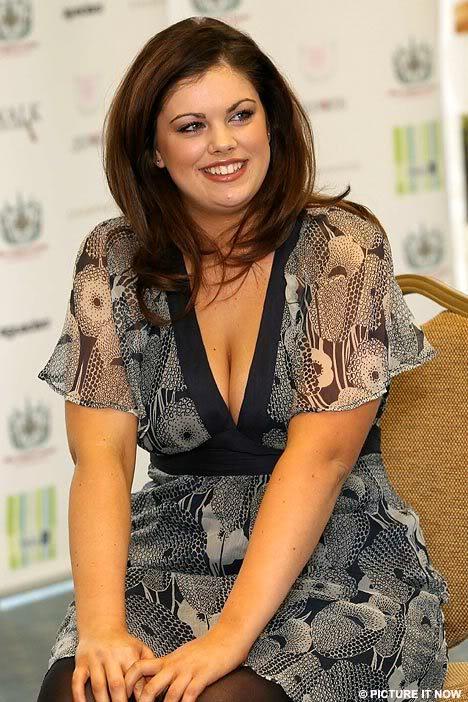 2. Toccara Jones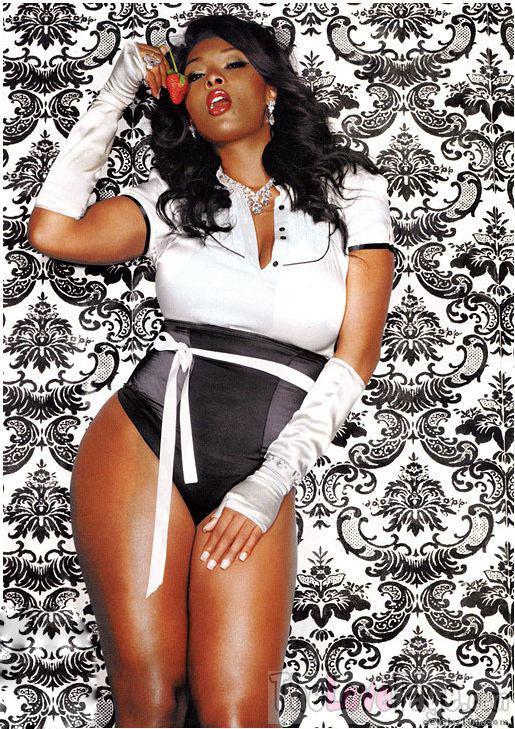 This stately dark-skinned beauty belies the stereotype of the chief in the modeling business. She is not blonde, her eyes blue, and sizes are far from standard. Nevertheless, it became known as a model. For the first time we speak about it on the show "America's Next Top Model." She was out of the competition four times and became a model of the week. Unfortunately, she did not win the show, but it was noticed and offered to sign a contract with modeling agency Wilhelmina, famous for its models, plus size.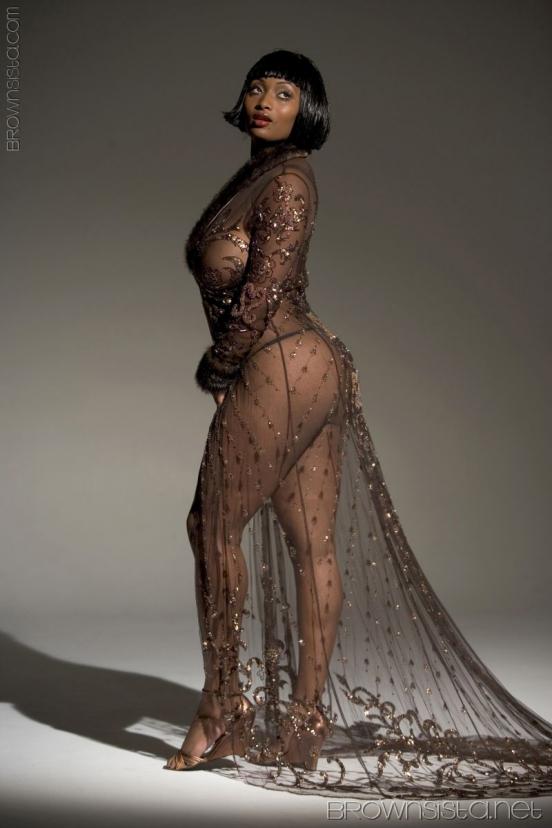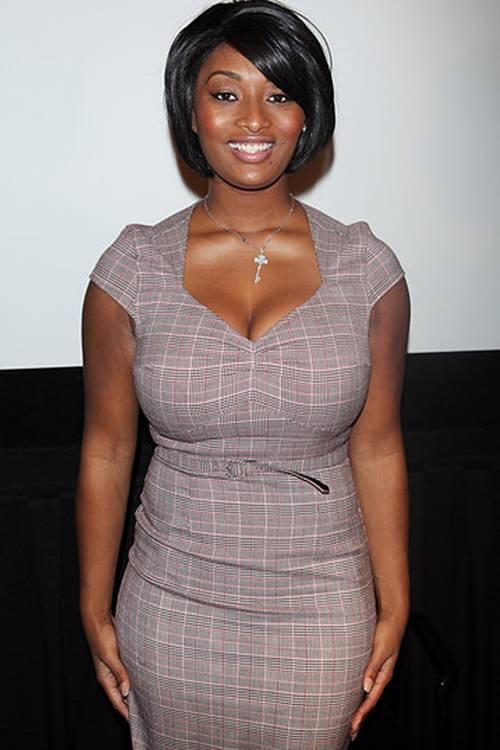 1. Whitney Thompson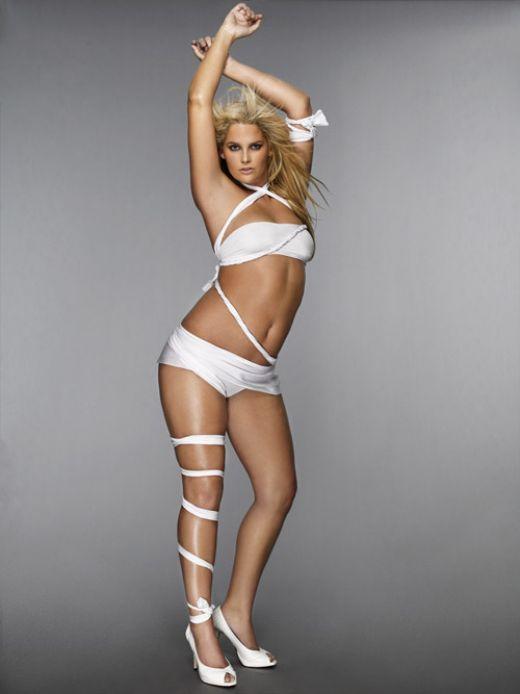 Certainly the 10th season of the show "America's Next Top Model" is remembered by many because of this blonde beauty. It easily handles all competitions and their undernourished obskakivala rivals once or twice. Due to this and became the first in the history of the show, plus model, has won the title of Top Model USA. In addition, Whitney won a contract with modeling agency Elite Model and the sponsorship deal with the brand Covergirl.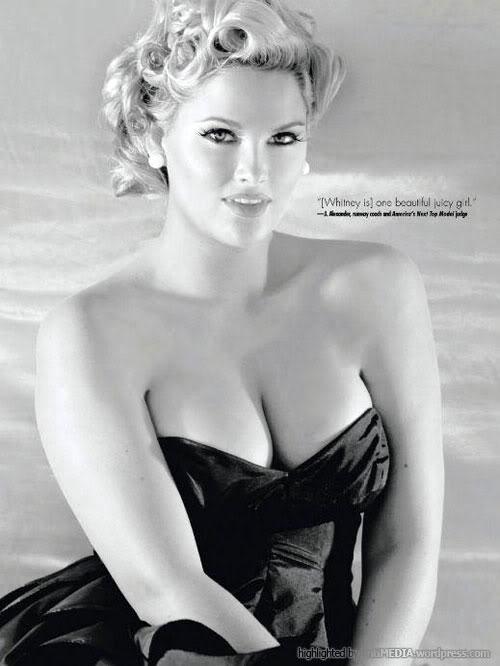 In conclusion I would like to express their opinion. All these and many other non-standard model for the world of fashion physique is definitely great. By their example, they show that you need to love yourself and no matter what the endeavor to dream. It's great. The only thing that I did not accept, because it is the assertion that a plus size model pyshut health, naturally beautiful, and the like. Absolutely I disagree. With confidence I can say that health problems among women in this weight class is not less than the anoreksichek. My advice - do not go too far in any of the parties to monitor the health, eat right and do sports. Harm is not exactly bring.
Photo: models.com, thejudgmentofparis.com, plusmodels.com, plusmodelstoday.com