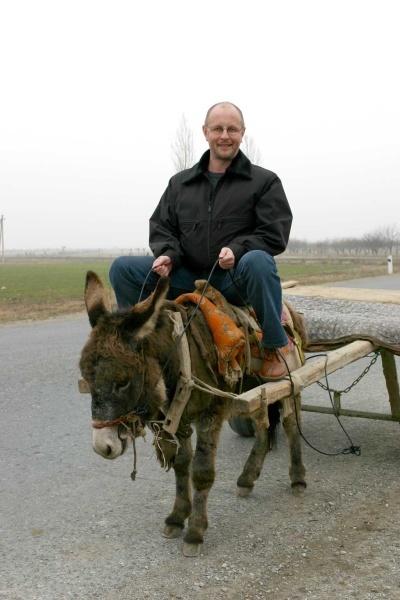 Several unexpected on our times proposal came from individual deputies Leo Mirimskaya. With its fixed supply bill №2790 «On peculiarities of the traffic in the resort areas and rest areas on the territory of the Autonomous Republic of Crimea».
The essence of the document - not to spoil the figure Crimean air. And therefore the need to free the peninsula by car. Since they cause irreparable damage to the nature of Crimea. Especially in the holiday season, when the sharply increasing number of car tourists (well, not in the season there is at least on cars, though without openly do nothing).
As an alternative to mechanical and electrical features of the vehicle, that is bicycles and trolleys. Since more or less significant fleet of electric vehicles have not yet been observed. (Suggested to revive the historical traditions. Cartage also very good contributed to resolving this problem. Color to add. You can rent. Again, a donkey - an animal unpretentious)
There are also considerable by our standards penalties - 1 700-3 400 UAH for the first incursion into the resort and from 3 400 to 4 100 USD, followed by driving ban for one month - for reuse. For the third, I think, will be shot on the spot.
In general, the evening was sitting Mirimsky monsieur, sad but thought thought - how would popiaritsya. To inexpensively and positively. And it happened.
P.S. If someone did not recognize in the photo Goblin. He pretty well steer ass Arba.