A selection of the most striking Marines in World War II.
Accordionist
defense of Odessa.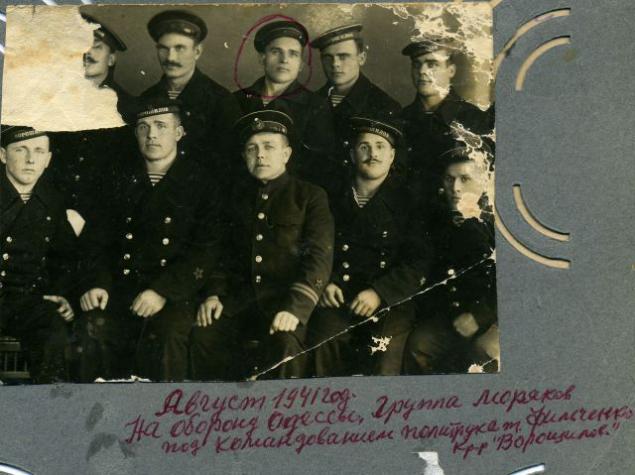 Marines 2nd separate brigade MP Baltic. 31 th August 1941.
In the foreground - Petty Granovsky.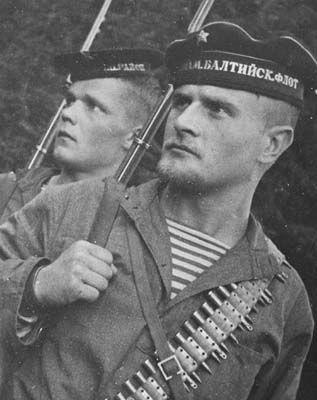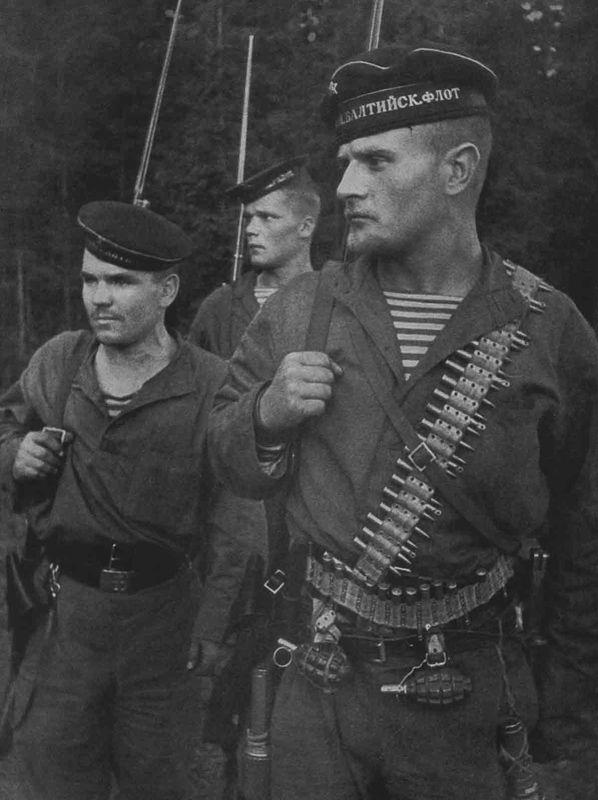 Marine Baltic Fleet. 1941 Year.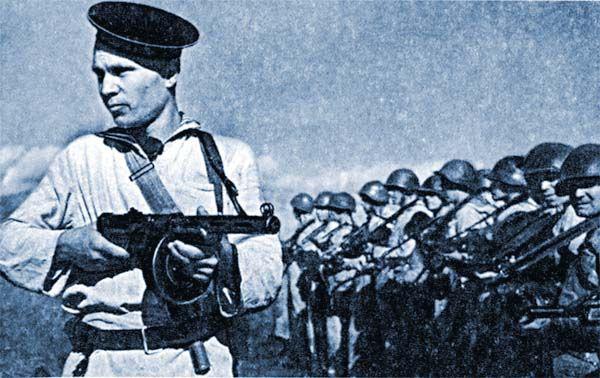 1941-th year, the defense of Odessa. Marines from various Black Sea Fleet ships to communicate with the infantry.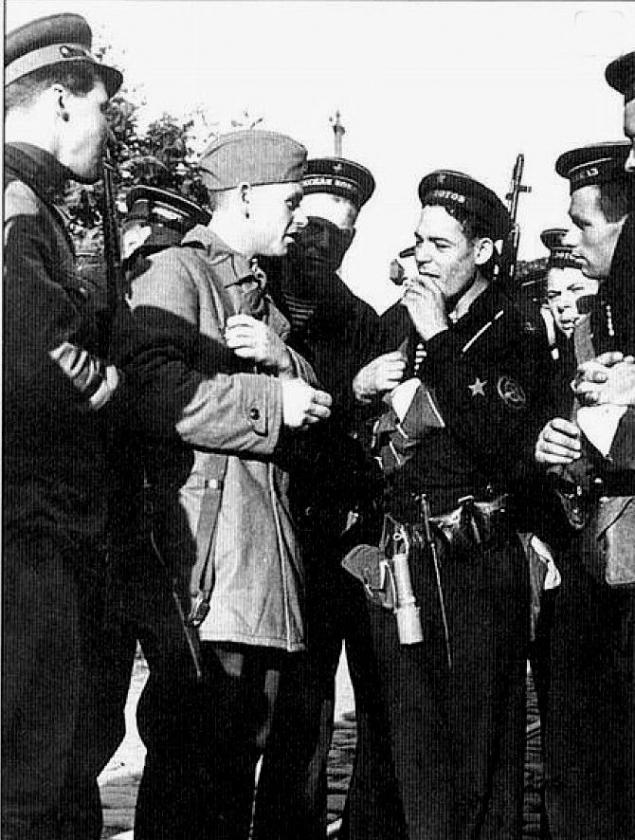 Serious signalman. Most likely - also the defense of Odessa.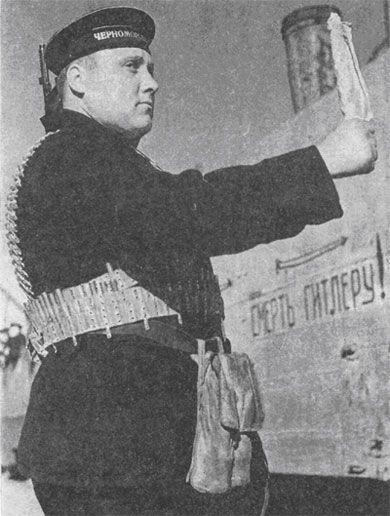 Defending the Motherland. October 41st.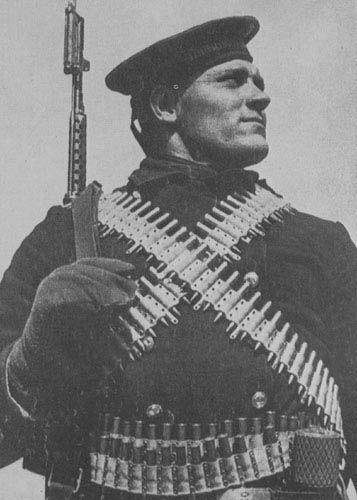 Many of the men believed that the photograph will look better if you equip yourself all weapons separation, and even platoon))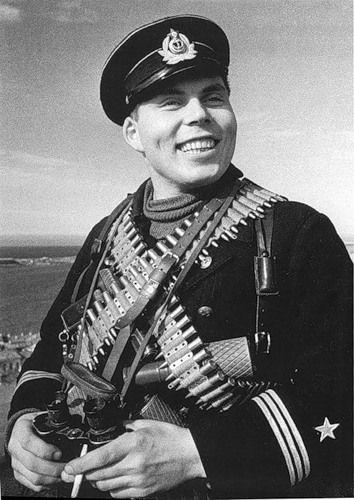 A similar situation))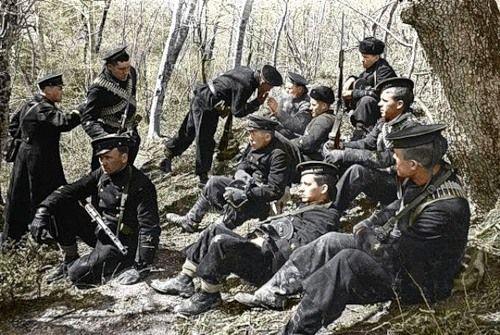 Marines in camp. Crimea, Fall 1941.
Marines of the Northern Fleet on the Kola Peninsula posing with lenl-lease Tommy Ganas.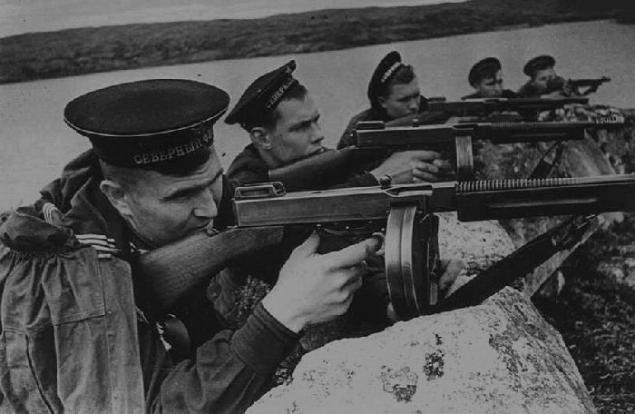 Nurses Marines.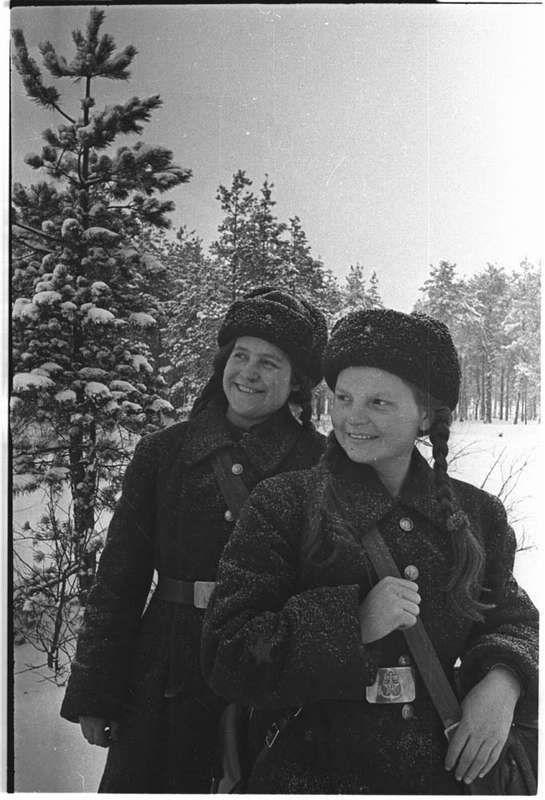 Signalers Marines at work.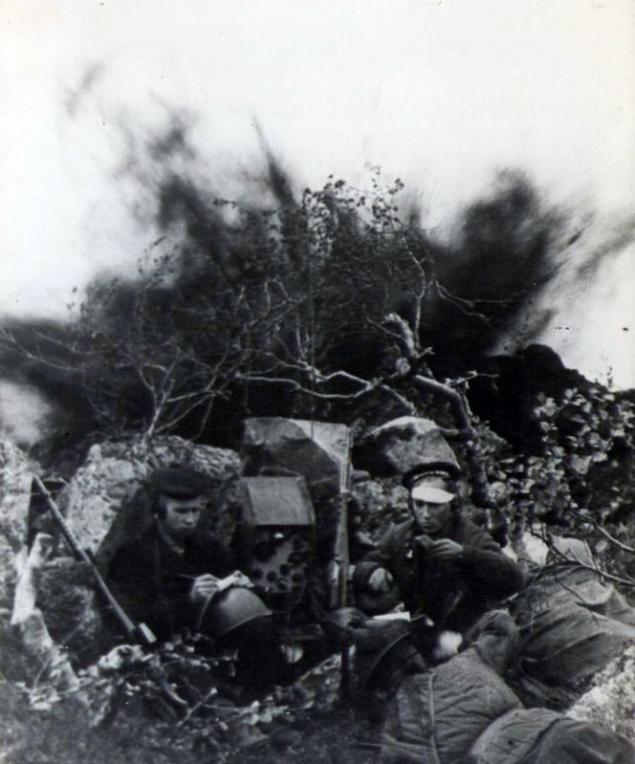 Shirt Philip Y., sniper. Destroyed 346 enemy soldiers and officers (other sources - 323), undermined 8 bunkers, tanks, mortars, prepared 72 sniper. GSS posthumously.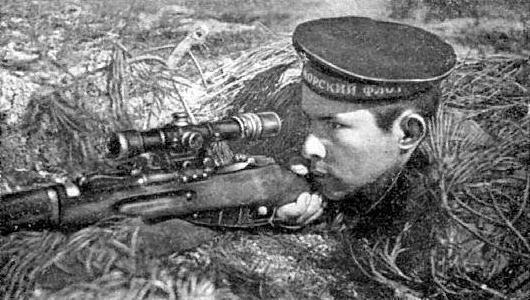 Marines of the Baltic Fleet with a little girl Lucy, whose parents died in the siege.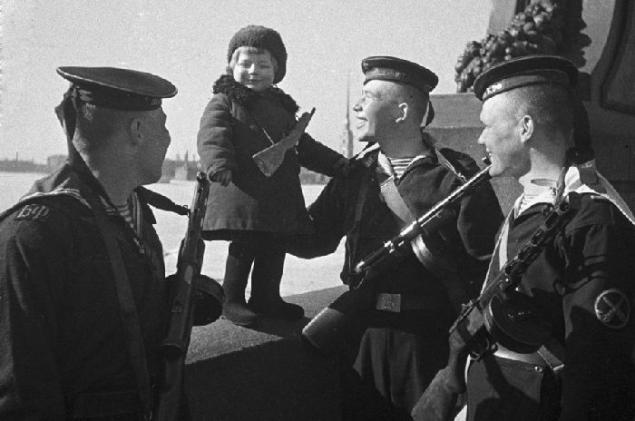 Marines land.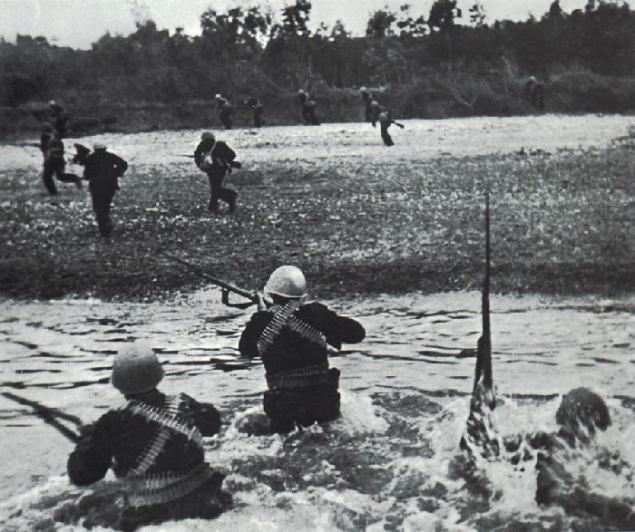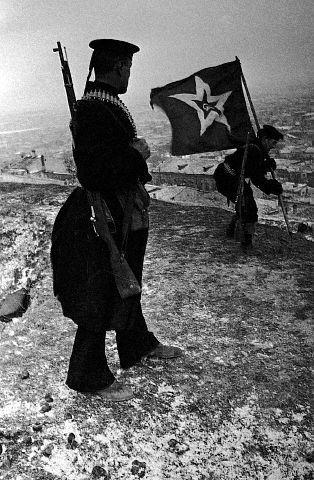 Soviet Marines set ship jack on the highest point of Kerch - Mount Mithridates. Crimea.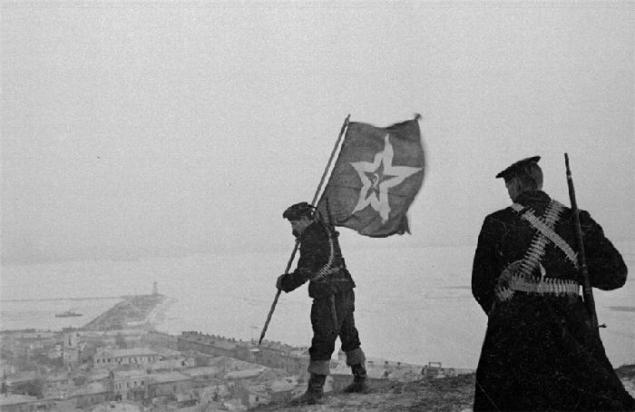 Speech Song and Dance Ensemble in front of the defenders of Sevastopol. Early 1942.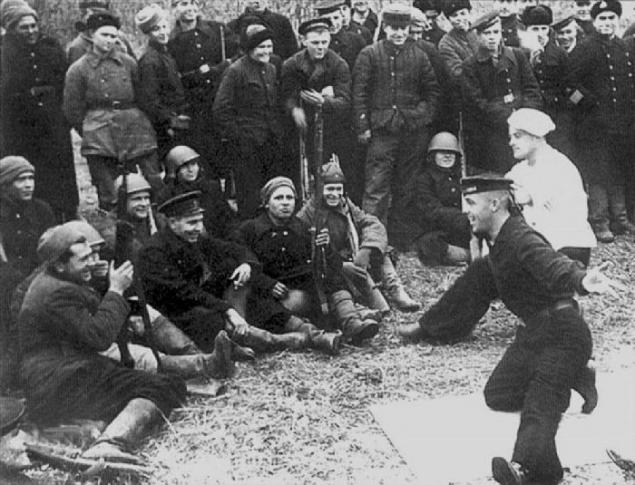 Marines ashore in Sevastopol.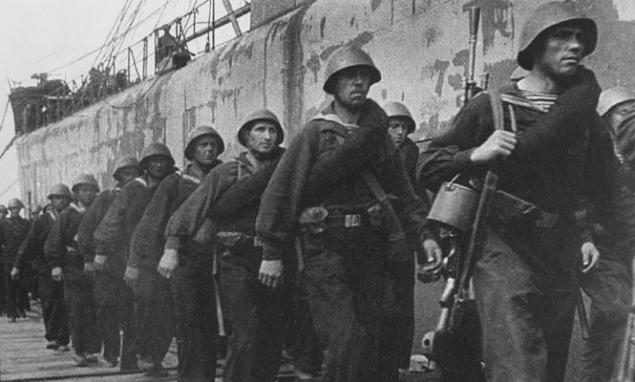 Sevastopol 1942 th.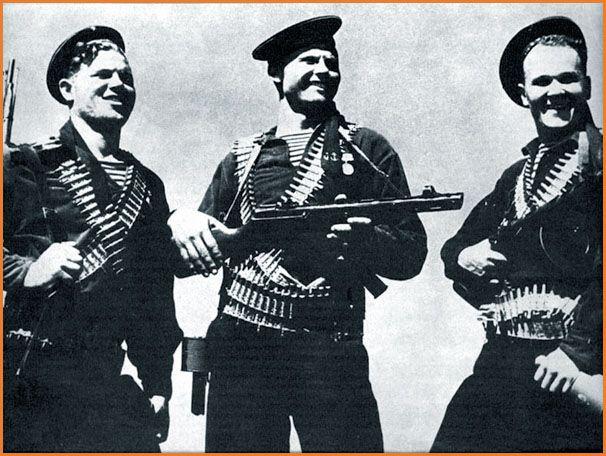 Sevastopol 1942 th.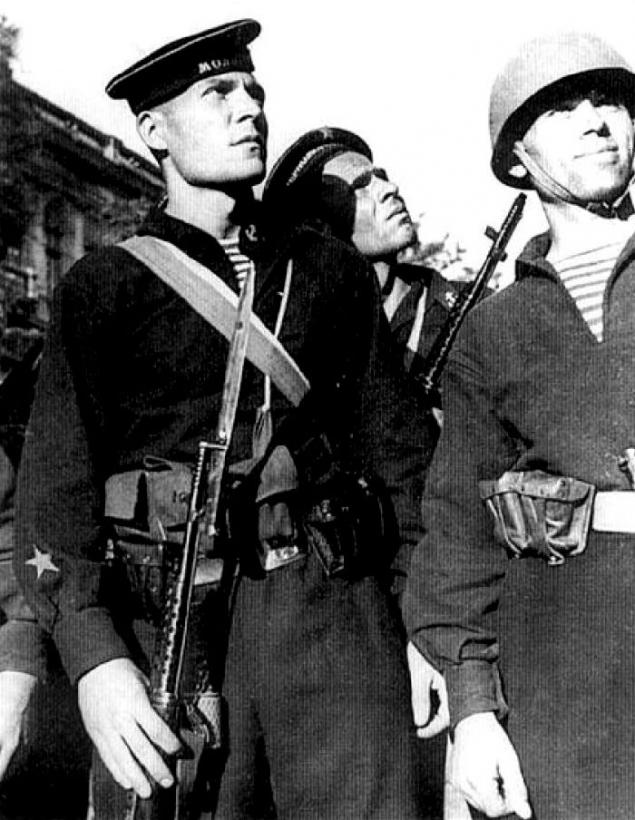 Crimea 1942 th.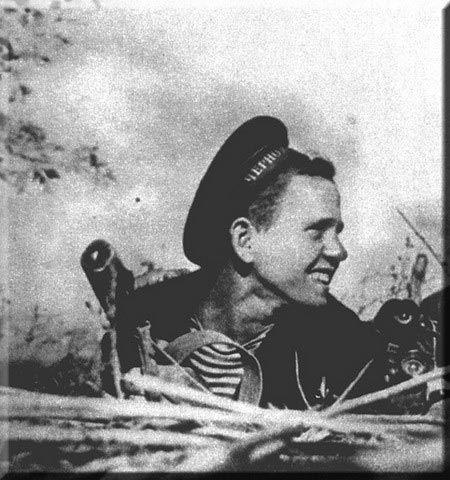 Crimea 1942 th.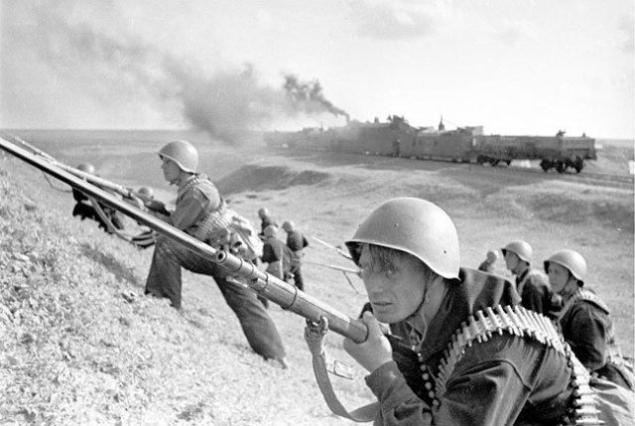 Group of scouts 7th Marine Brigade returned from a mission. Crimea, April 1942.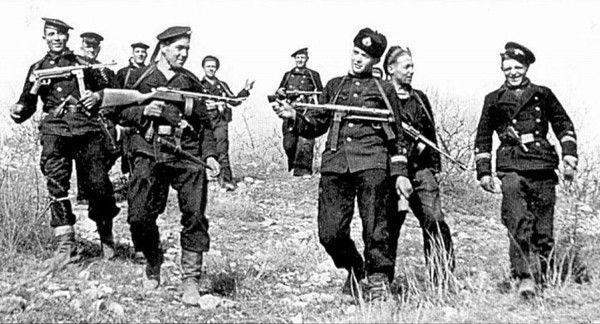 Soldiers of the 7th brmp. Sevastopol, May 1942.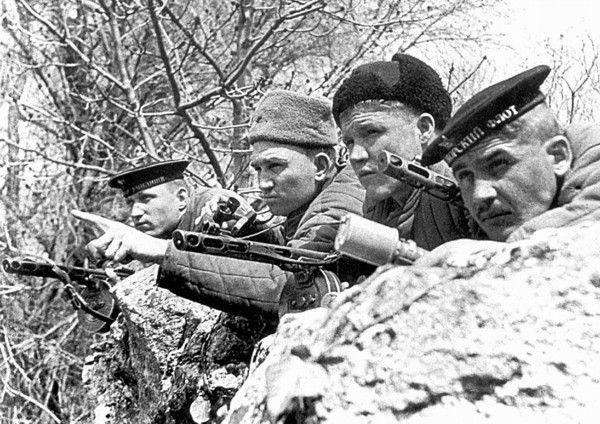 P.P.Strepetkov sailors and P.I.Rudenko melee killed 17 German soldiers.
Sevastopol, May 1942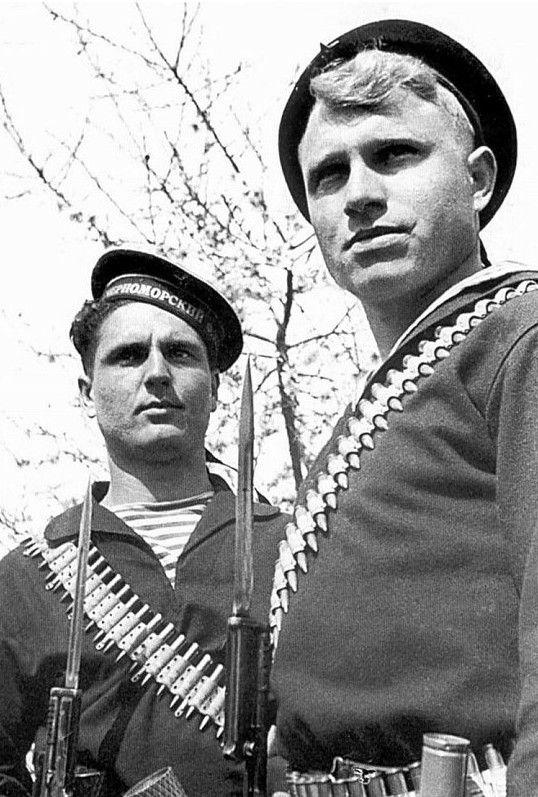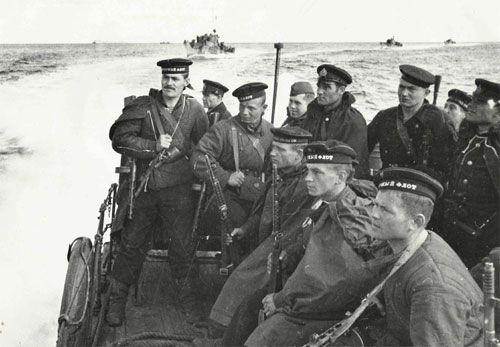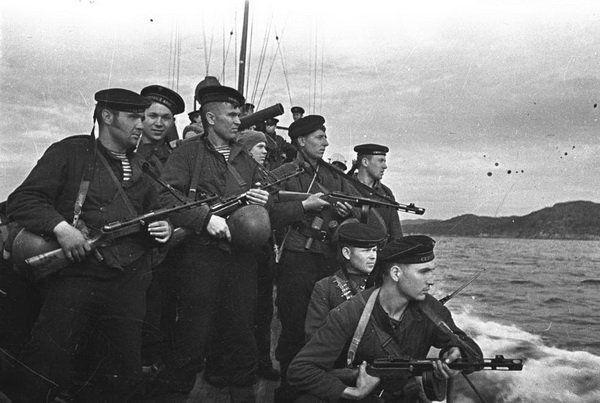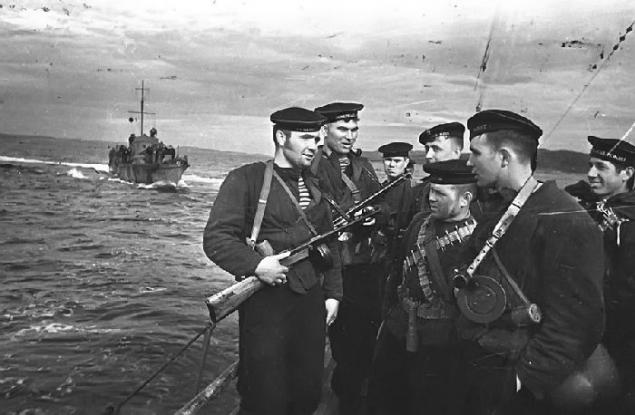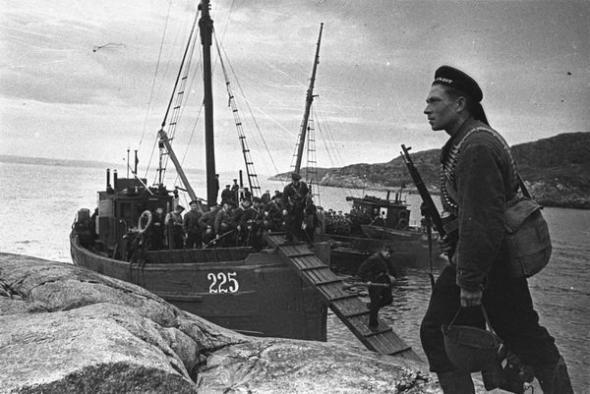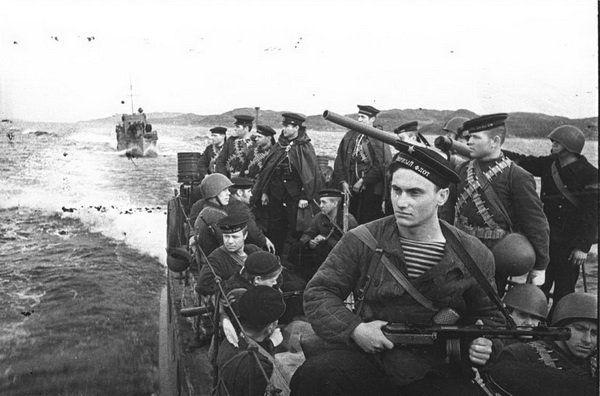 Landings of the Northern Fleet.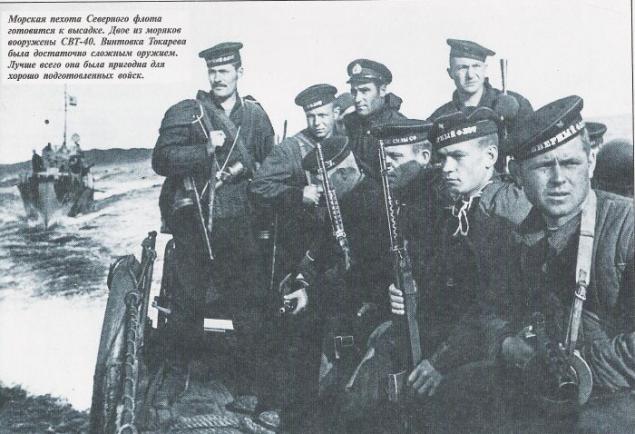 Radna Ayusheev sniper 63rd BRMP.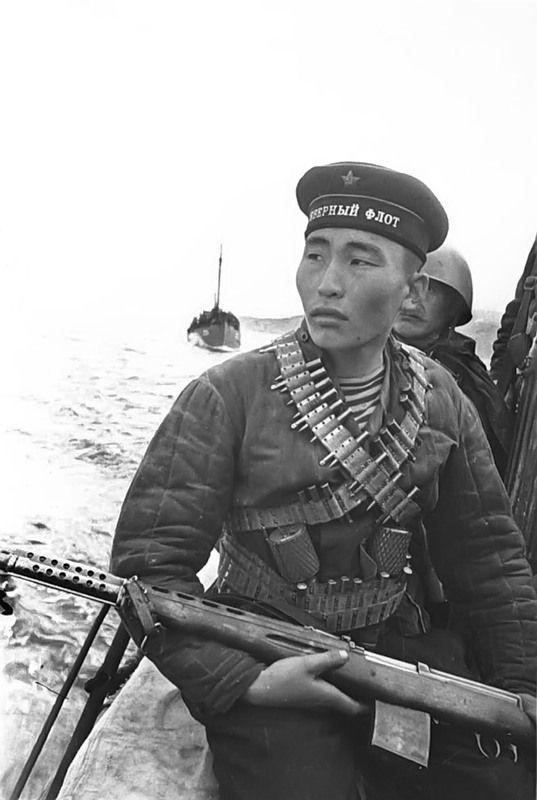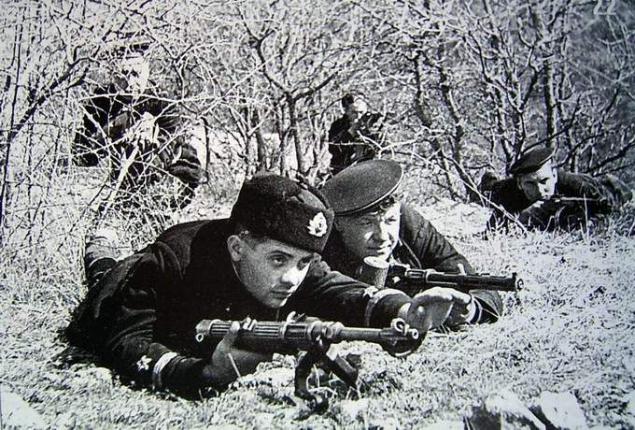 Soviet marine captured with PP.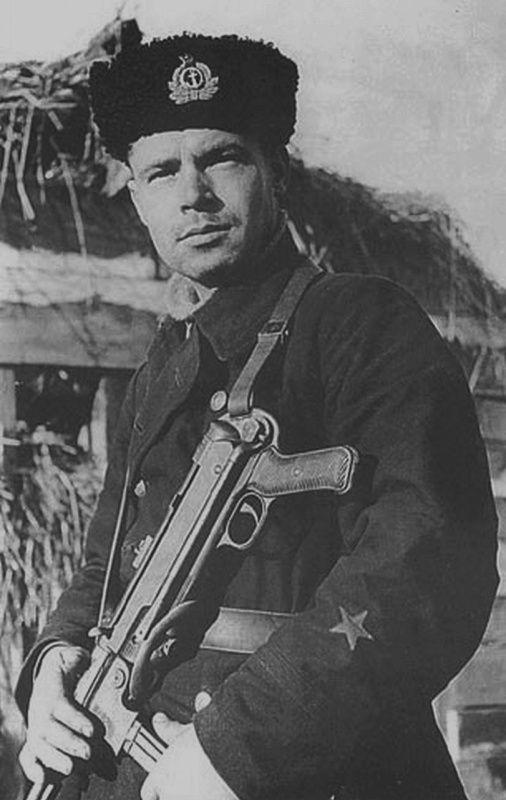 Landing on vehicles paratroopers 254th Marine Brigade, 1942 If you look closely - is noticeable that most armed with captured weapons.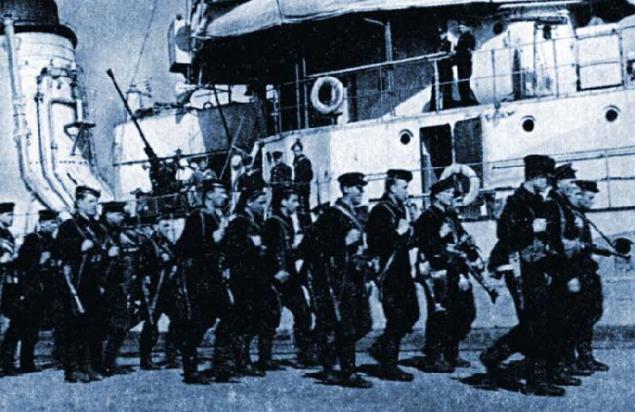 Soviet patrol in Stalingrad.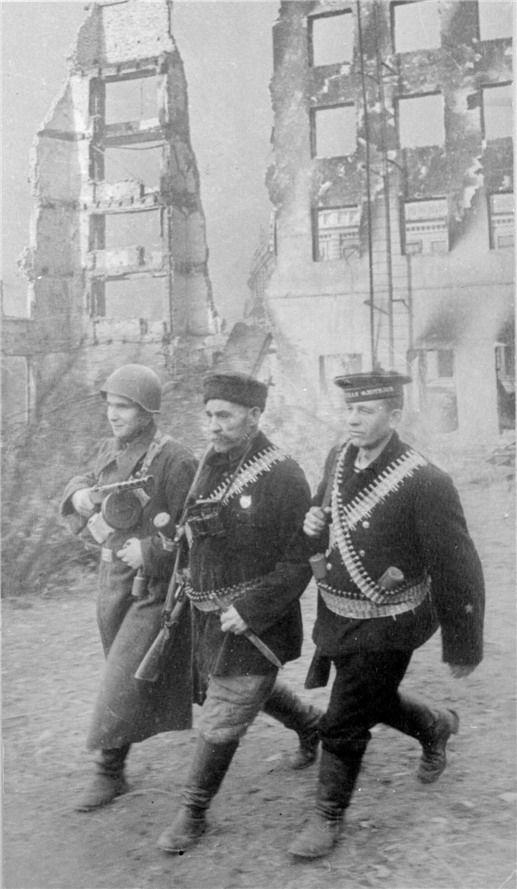 Training fighters assault battalion Ts.Kunikova. North Caucasus, the winter of 1943.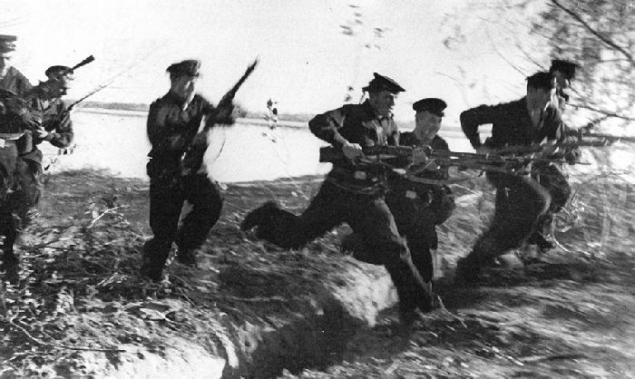 Soviet marine fishes from the water captured Germans.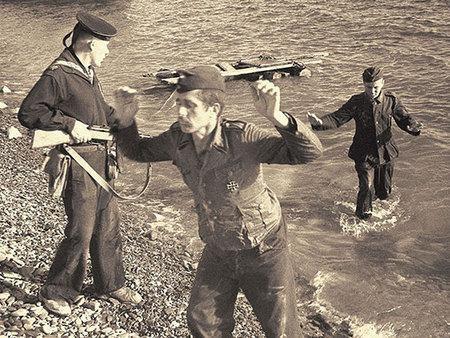 Marine guards Soviet prisoners of German naval gunners. Crimea, the beginning of 1944.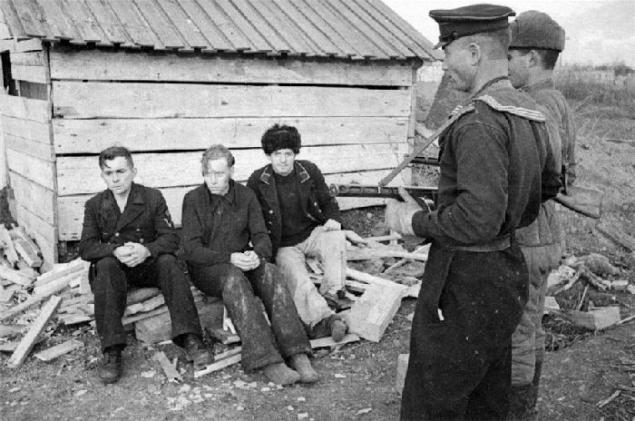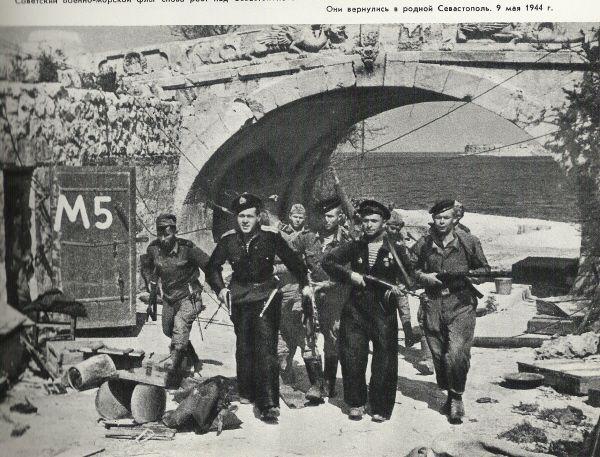 Marines landing party Caesar Kunnikova Gelendzhik after the award.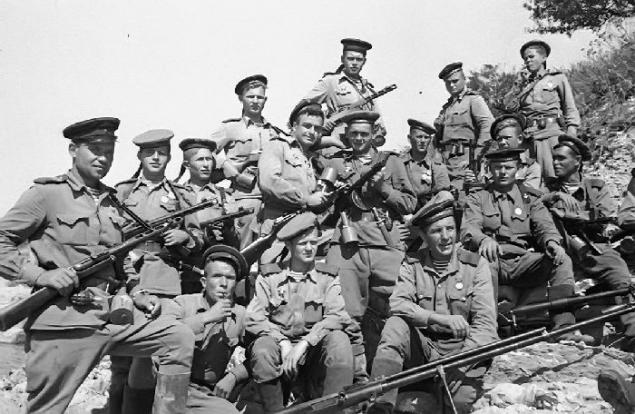 181st special reconnaissance unit of the Northern Fleet. Autumn, 1944, after the capture of Cape Cross.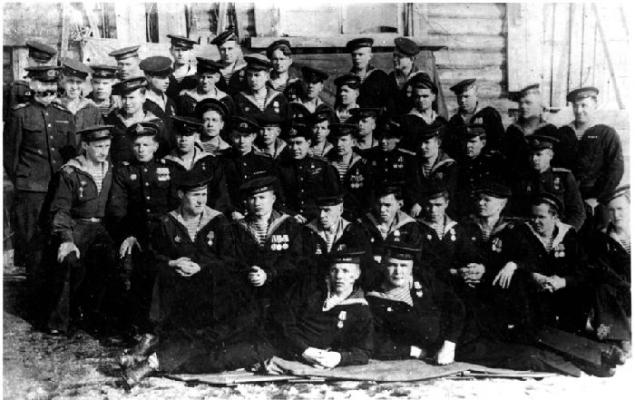 Viktor Leonov, commander of the 181 th special razvedostryada SF. Only twice Hero of the Soviet Union in the Marine Corps.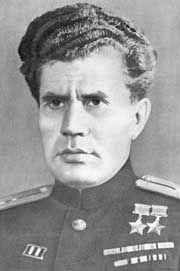 Semyon Mikhailovich Agafonov, squad 181st special intelligence unit of the Northern Fleet, Petty Officer 1st Class. Hero of the Soviet Union.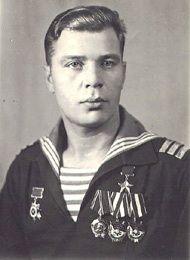 Petty Officer Gregory Pashkov, 1944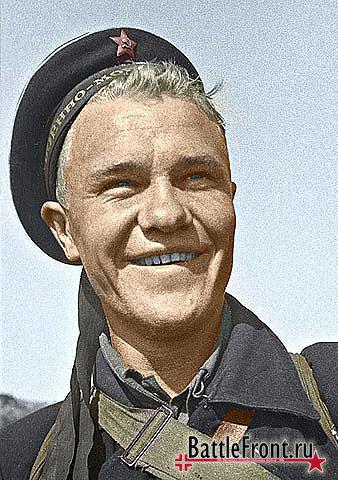 In the liberated Bucharest.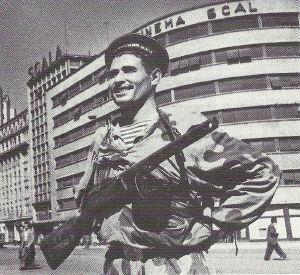 Combined regiment of the Navy at the Victory Parade on Red Square. June 45 th.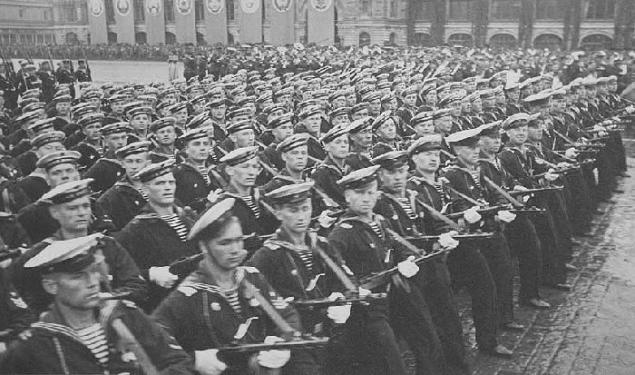 The same, the same, but the color.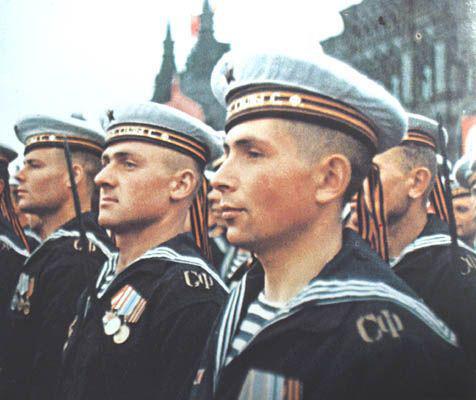 Sailors of the Pacific Fleet after the liberation of the Far East.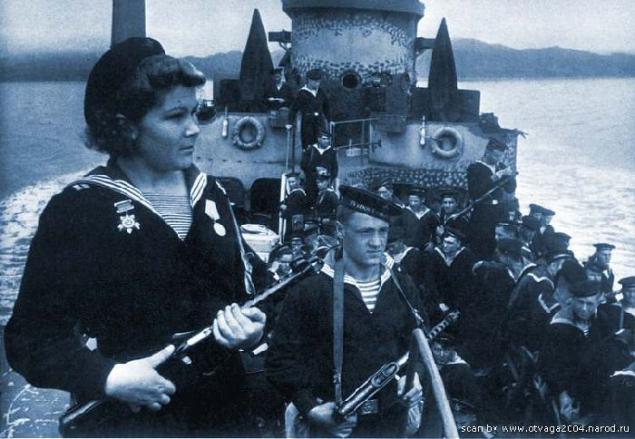 Evdokia blockages. The commander of the reconnaissance platoon 83rd Marine Brigade. "Frau Black commissars." 4 injured, 2 concussion.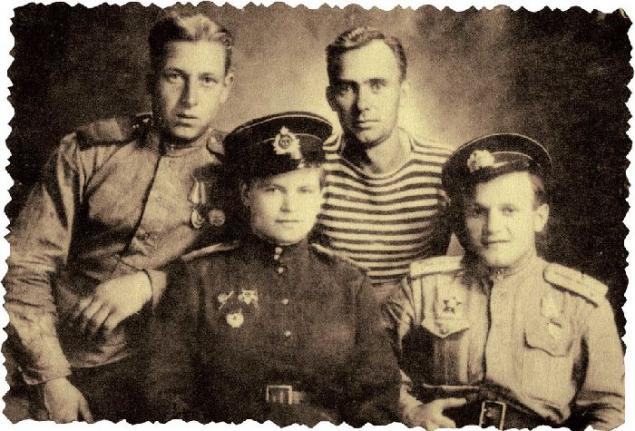 Jung sunk leader "Tashkent».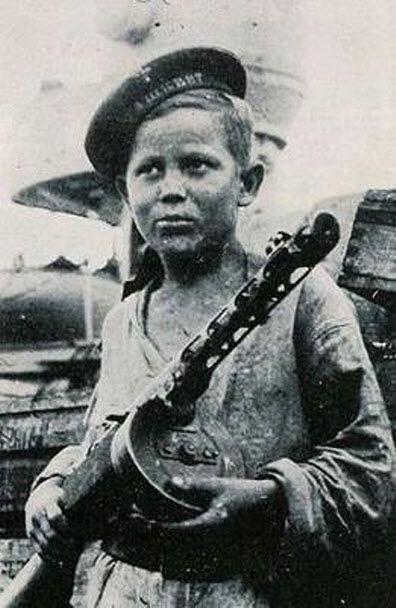 Young's cruiser "Red Caucasus»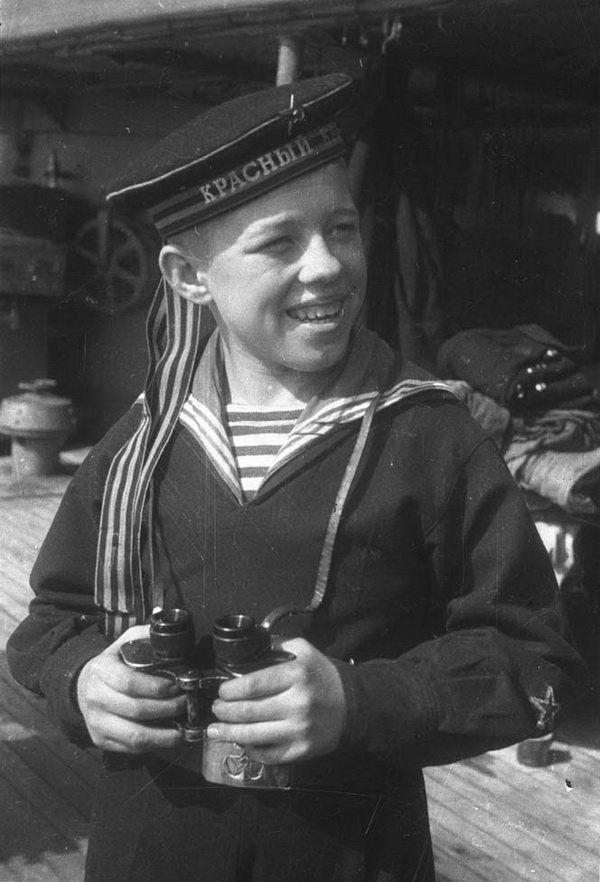 He