1. Ivan T. Lyubushkin (1918-1942)
Autumn of 1941 in the town of Eagle fierce fighting. Soviet tankers fought off fierce attacks fascists. At the beginning of the battle tank Senior Sergeant Lyubushkina was damaged by enemy shell and could not move. The crew took an unequal battle with Stalking on all sides fascist tanks. Five enemy vehicles destroyed tankers courageous! During the fight in the car Lyubushkina got another shell, the crew was injured.
The commander of the tank continued to fire on the pursuing Nazis ordered the driver to repair the damage. Soon tank Lyubushkina got the opportunity to move and joined his column.
For courage and bravery I. T. Lyuboshkinu October 10, 1941 was awarded the title Hero of the Soviet Union.
In one battle in June 1942 Lyubushkin died a heroic death.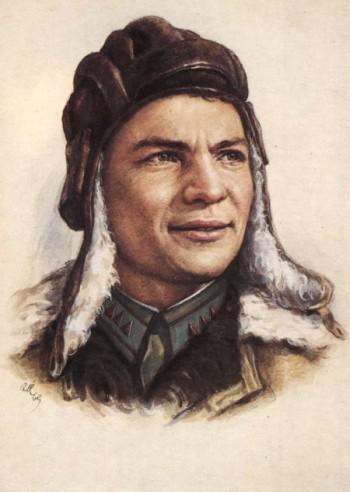 2. Alexander Matrosov (1924-1943)
February 23, 1943 at one site near the village of Kalinin Front ringlets north of Great Luke turned fierce fighting. The enemy has transformed the village into heavily fortified stronghold. Several times the men raised in the Nazi attack on the fortifications, but withering fire from the bunker was blocking their path. Then ordinary Guard Sailors, making his way to the bunker, closed his body recess. Inspired feat Matrosov, soldiers went on the attack and drove the Germans out of the village.
Over feat AM Matrosov was posthumously awarded the title Hero of the Soviet Union.
Today Regiment, which served Sailors, bears the name of the hero, forever enrolled in the lists of parts.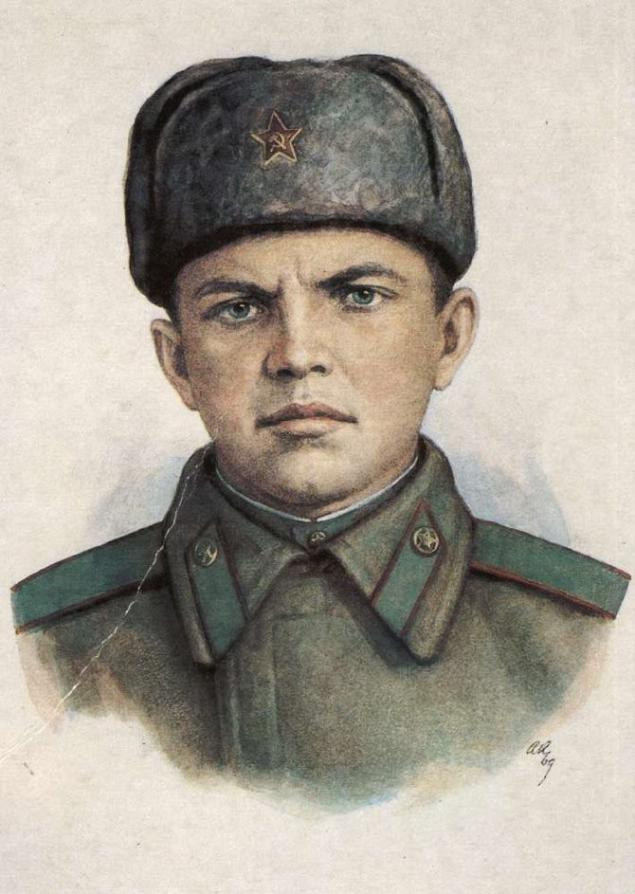 3. Nelson Stepanyan (1913-1944)
During the Great Patriotic War, the regiment commander assault Stepanian made 293 successful sorties to attack and bombardment of enemy ships.
Stepanian famous high skill, sudden and daring strikes against the enemy. Once Colonel Stepanyan led a group of planes to bomb enemy airfields. Attack aircraft dropped bombs and began to leave. But Stepanian saw several Nazi aircraft remained intact. Then he sent his plane back, and coming to an enemy airfield, landing gear. Anti-aircraft artillery fire stopped the enemy, thinking that Soviet aircraft voluntarily sits on their airfield. At this point, Stepanyan gave gas, landing gear and dropped bombs. All three aircraft survived the first raid, flamed torches. A plane landed safely Stepanian at its airport.
October 23, 1942 for his excellent command assignments glorious son of the Armenian people was given the knowledge of the Hero of the Soviet Union. Second "Gold Star" he was awarded posthumously March 6, 1945.