After nearly four years of civil marriage, Kate Hudson and Matthew Bellamy are on the verge of separation. This is written in full in the Western press, in particular, according to the newspaper New York Daily News:
"Matthew is happy in England, while Kate's life is centered in Los Angeles. They have very different lives. They tried for the sake of his son adjust to each other, but they have not succeeded. Matthew have to be in London alongside his bandmates Muse, while Kate is constantly removed, flying between Los Angeles and New York. Now they have different priorities »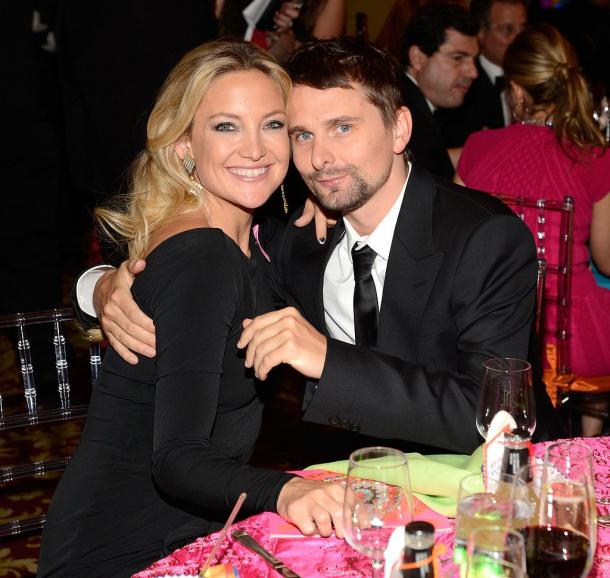 Kate and Matthew at the party Fund Breast Cancer Research in New York, April 2013.
Let me remind you, Kate and Matthew met in 2010. 2 months after the beginning of the novel, Hudson became pregnant. July 9, 2011 they had a son Bingham "Bing" Hawn Bellamy, the same year the young parents got engaged, but the wedding is not reached. Kate even cites the example of their parents - Goldie Hawn and Kurt Russell, who live a civil marriage for more than 20 years, and said he was not going down the aisle.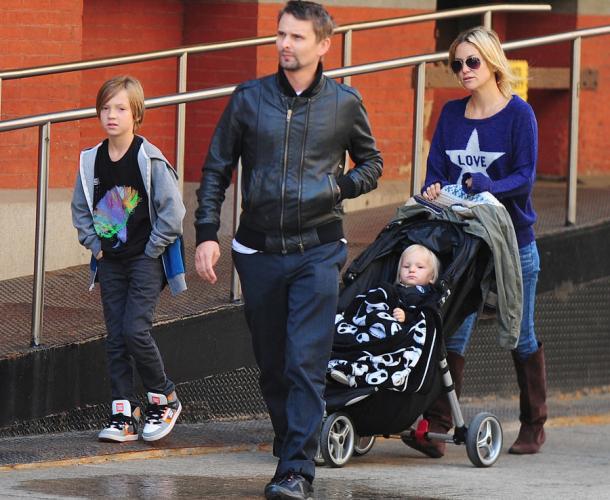 Kate Hudson, Matthew Bellamy, their common son - Bingham (in a wheelchair), and the son of Kate from his first marriage to Chris Robinson - Ryder Russell
To be honest, I think that Kate is much more windy lady than her mother, so that the end of her next novel I'm not surprised.