At the age of 32 the actress Kate Hudson has twice mother. The actress has two sons - Ryder Russell Robinson, born January 7, 2004, and Bingham "Bing" Hawn Bellamy, born July 9, 2011. Baby Bing is the only "co-creation" of two creative individuals actress Kate Hudson and vocalist «Muse» Matthew Bellamy. He was born in the summer of last year, although at the beginning of the relationship of his parents, and no one could not have imagined that the ex-girlfriend of a rock musician Chris Robinson, actor Owen Wilson and cyclist Lance Armstrong will meet with a man like Matthew, because everyone believed that no it is not in its taste, no it is not to his taste. But opposites converge, so Kate and Matt have 2 years together and happily raise their two sons.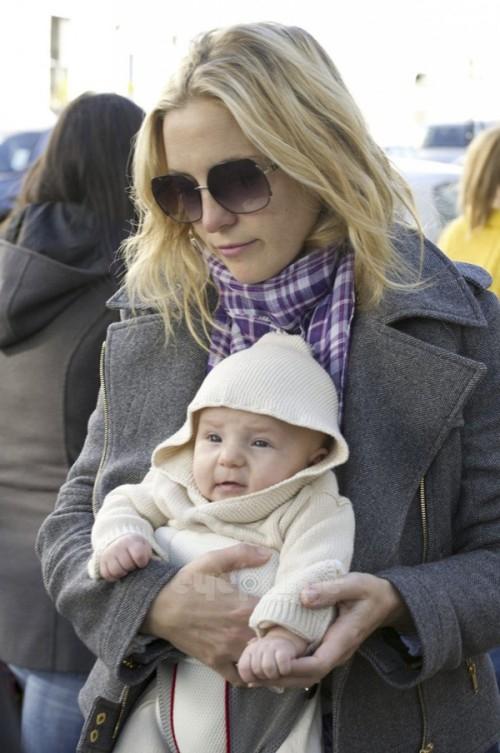 Actress and musician met at a concert of the band «Radiohead», which is a fan of Kate, and at first did not attach any importance to this fleeting acquaintance. Hudson did not even know the name of Man, as Matthew she presented simply as a friend vocalist «Radiohead» Thom Yorke. But after spending the whole day with Kate not only learned the name of Bellamy, but realized that between them there is that spark ... The first step in their romantic relationships did Matthew, who realized that to be friends with such a beautiful, intelligent and kind girl like Kate Hudson he just can not, for love was in the air. It is since they are together.
"Many people say that never were next to me a man like Matthew. But I do not think they know something about me. I love that Matthew likes to express himself. And he does not hide his feelings. He is very sociable »
Matthew and Kate: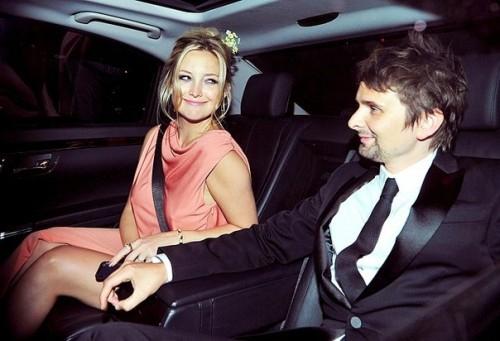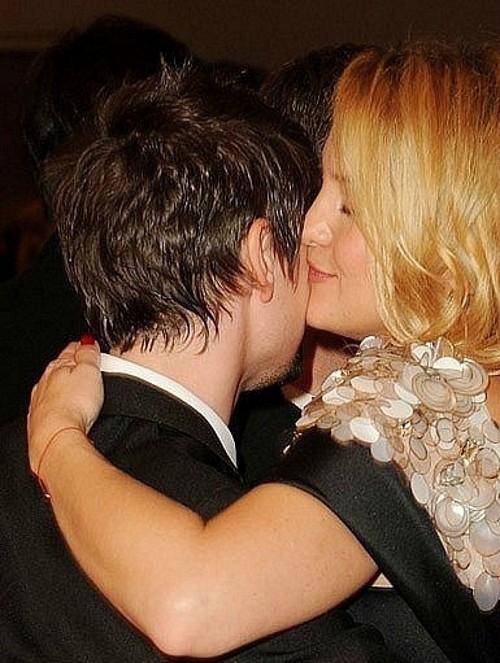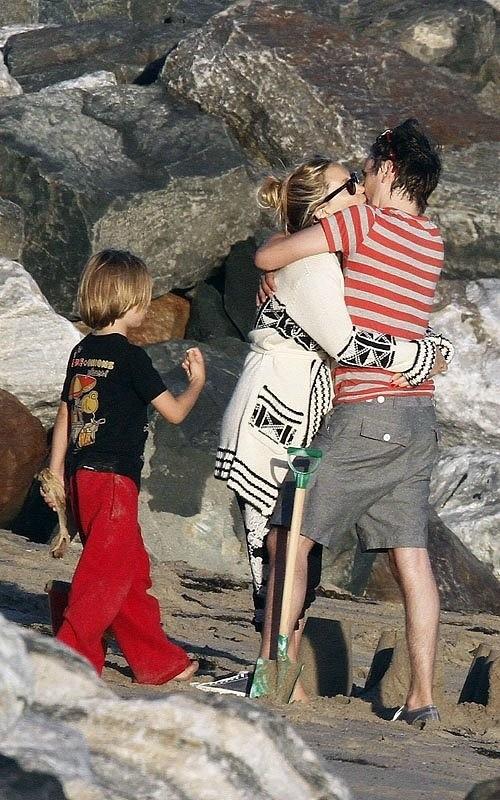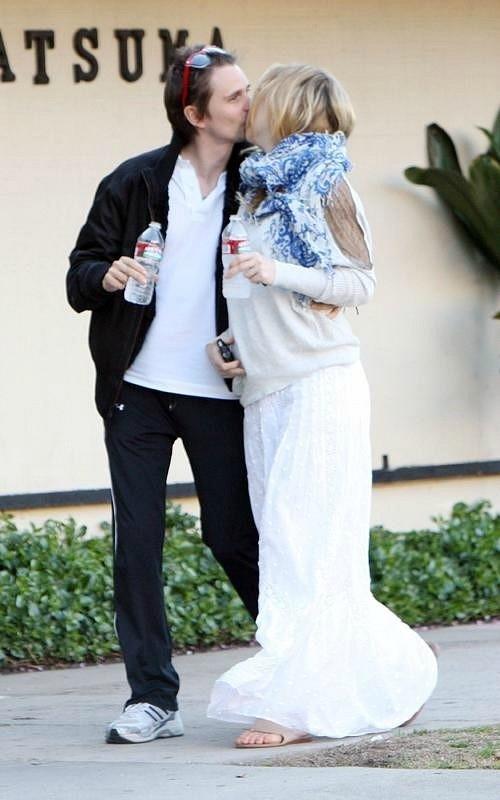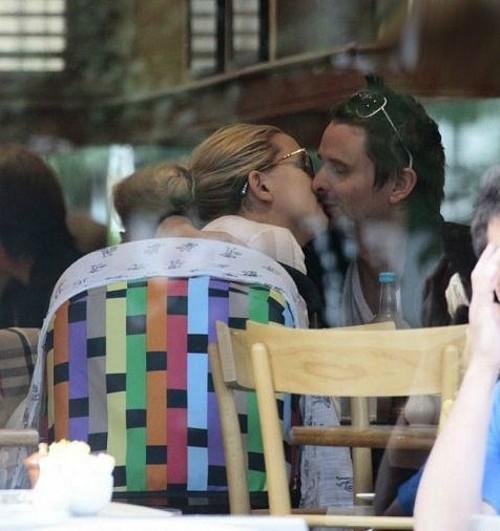 Began a relationship and immediately after the lovers have learned that waiting for the addition, and it happened just six months later, they immediately purchased a house worth 3, 5 million dollars. "Family nest" Hudson and Bellamy looked after with great care and stopped at a spacious house with five bedrooms, six bathrooms, several living rooms, a swimming pool and a children's course. While the couple was waiting for a miracle, in the press there are new reports that Matthew far not what it seems. So ex-girlfriend Sofia Matthew Bloxham, which Bellamy threw for Kate Hudson, when Sofia was on the hold month of pregnancy, warned the actress:
"Matt has a problem with fidelity. Do not let yourself be deceived. He devastatingly charming, be careful. I was pregnant, and he just was suddenly ignore me. I felt safe with Matthew, we talked about our relationship. I think I found her prince, and nothing can separate us. Then I watched as the Internet flooded pictures Matthew and Kate. Matthew betrayed me. He tied me to him, saying that this relationship for a long time and that he would never hurt me »
But Hudson was smarter and did not listen to the ex-girlfriend Bellamy, and simply enjoyed her pregnant condition and beloved man.
Matthew - a great man, and, contrary to all opinions, is to me quite the way and has to be the perfect man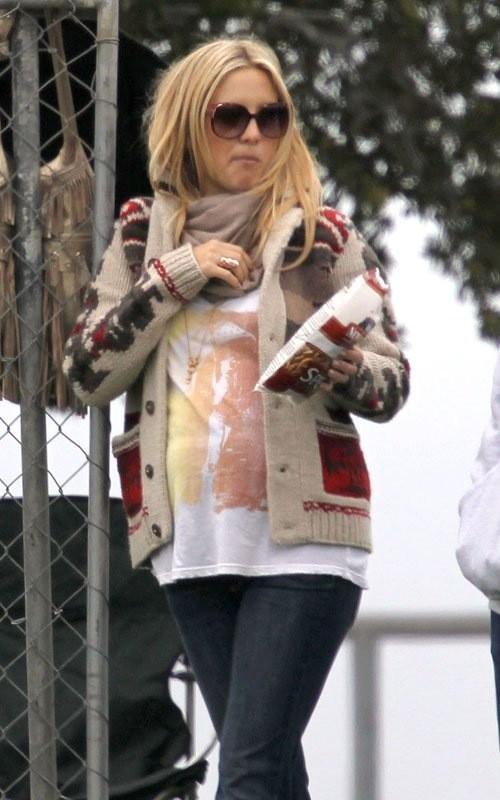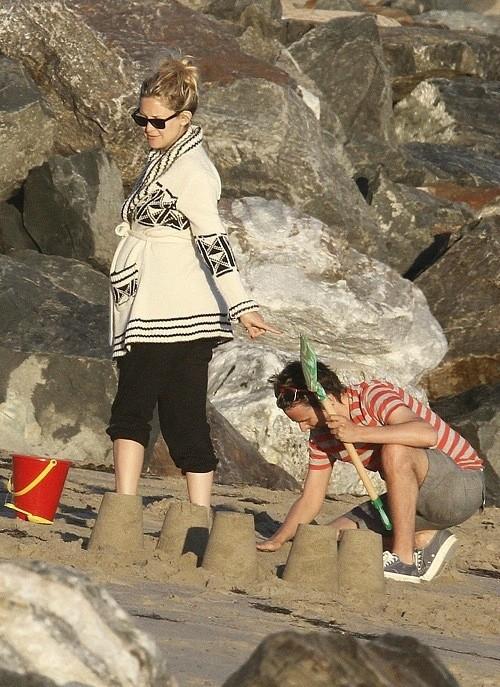 July 9, 2011 in a clinic in Los Angeles was born the son of Matthew and Kate Bingham, whose name was not chosen by chance. Bingham - a mother's maiden name Bellamy also called Bing father Kurt Russell.
The first photo of Bing posted on Twitter by his father with the caption "Family Life» ...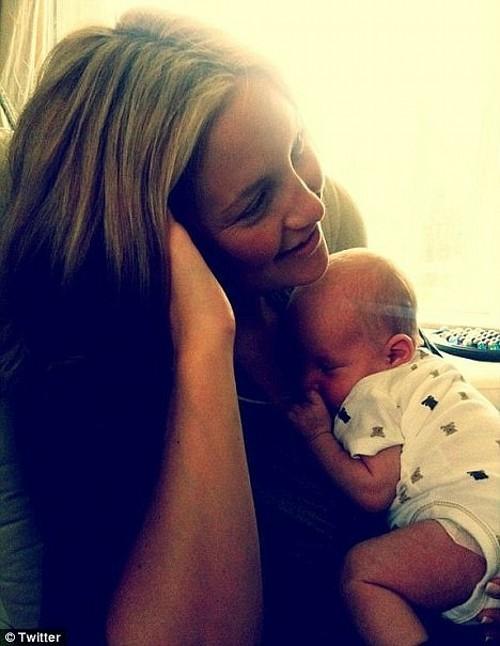 Now parents in the seventh heaven. In his twitter a week after the birth of her son Bellamy wrote
I'm so happy! I have a son Bingham (Bing) Hawn Bellamy. He was born on July 9 and weighs 3, 52 kg. And mom and kid feel great. Mother - a real heroine. Bing was born after 4, 5:00 difficult birth »
Old photo of Bing and his parents: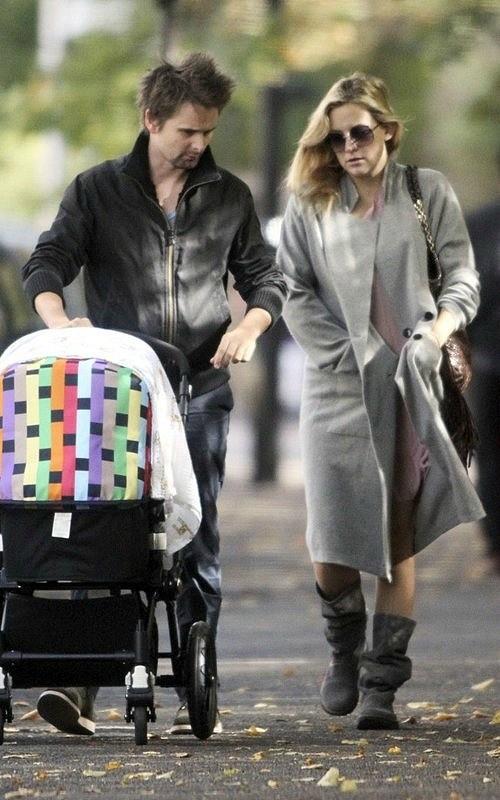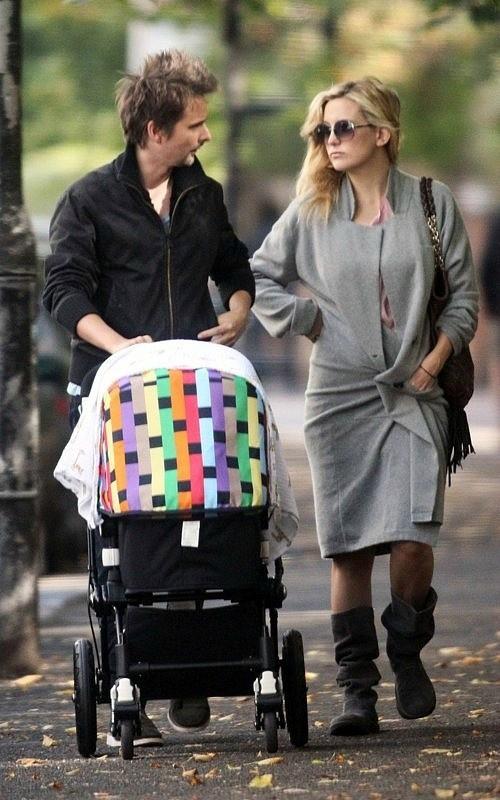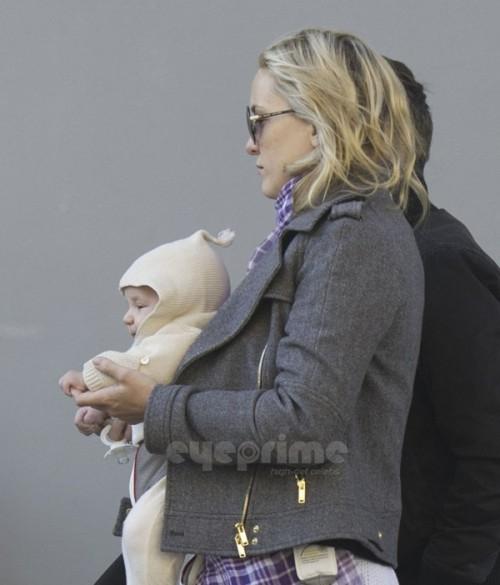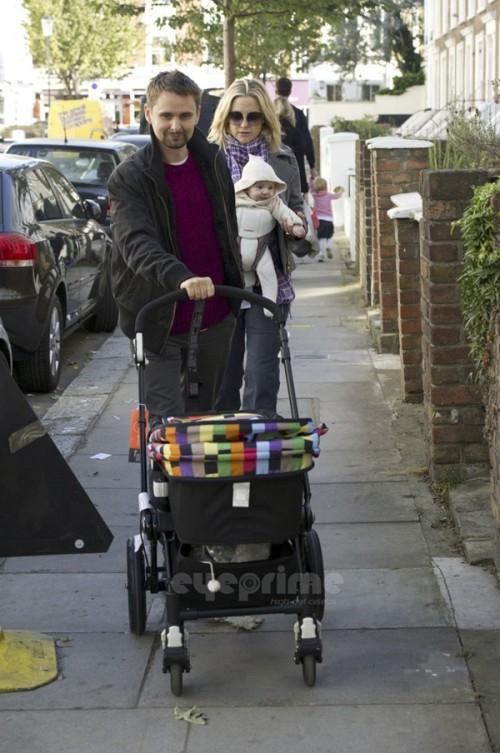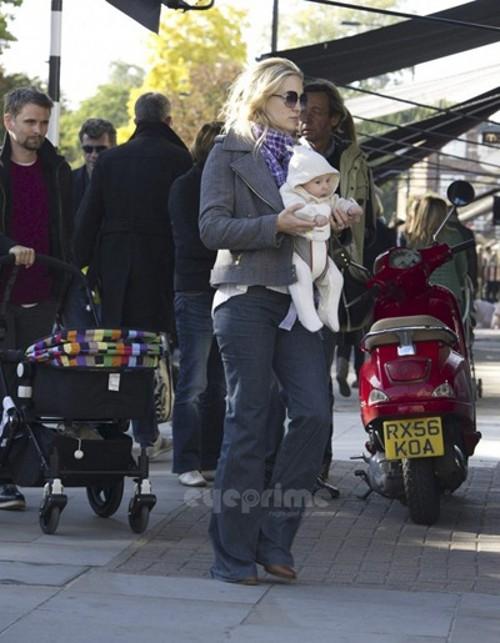 New photos of Bing and Kate: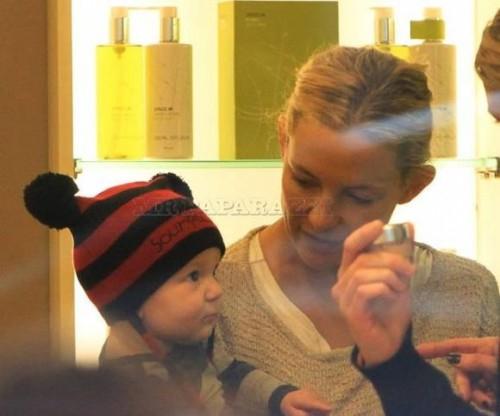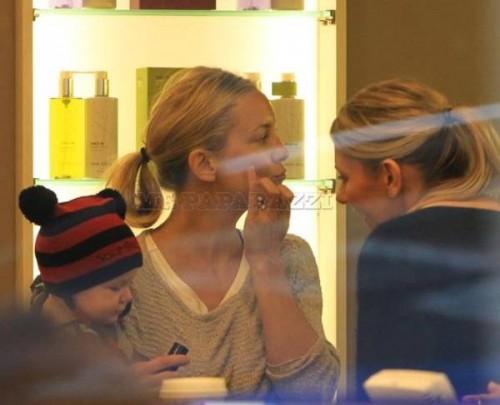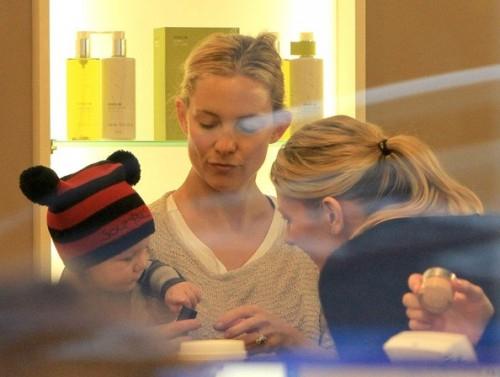 I hope their family idyll will last many, many years, especially since their union holds not only Bing, but the eldest son of Kate Ryder, whom Bellamy had grown to love as their own.
Kate and Ryder: