The other day, Megan Fox was spotted for the first time after the birth of her second son Bodhi Ranson Green, was born on February 12 of this year. Actress with her eldest son Noah Shannon decided to go for a ride in one of the stores in Los Angeles.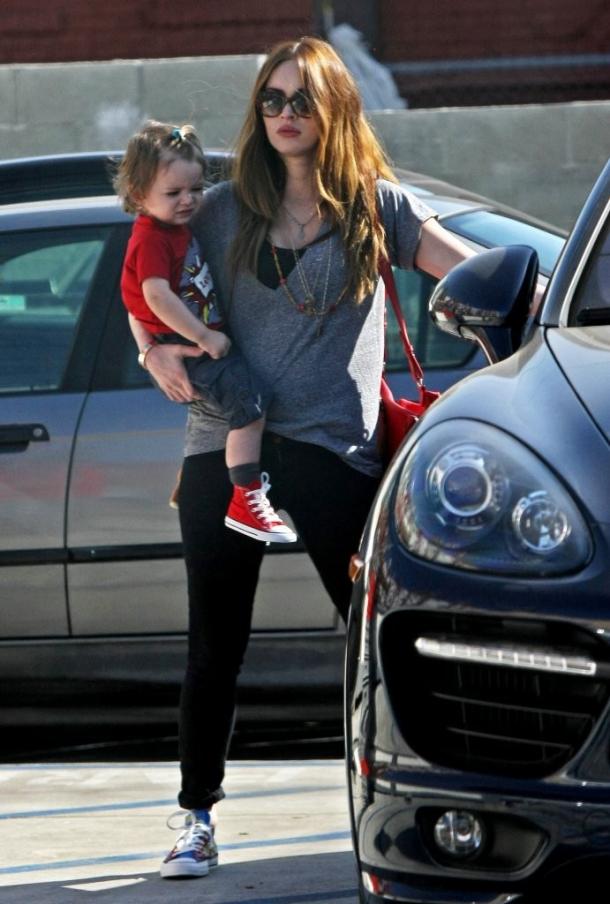 The actress looks good, however, over tight jeans, she chose to wear a T-shirt bulk - maybe 5 weeks after the birth of her second child is not yet enough for a full recovery area.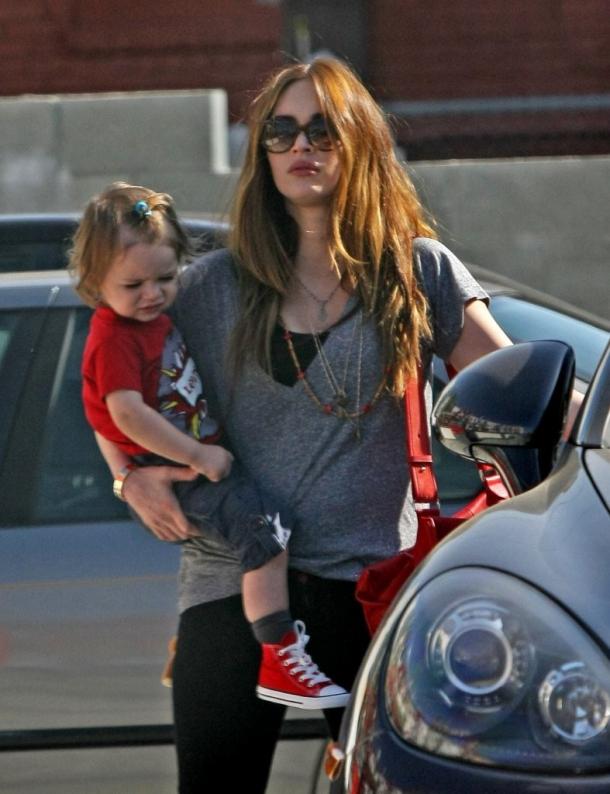 And Brian Austin Green, probably stayed home with Bodhi
Many tabloids reported that Kate Hudson and Matthew Bellamy on the verge of breaking up. However, the rumors do not interfere with their son on a beach outing selected.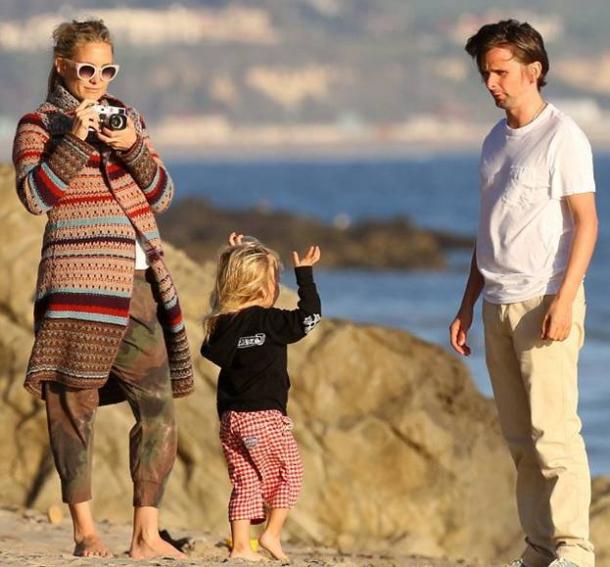 Kate Hudson and Matthew Bellamy on a walk with Bing Bellamy
While walking along the coast of Malibu, they gladly took pictures of each other.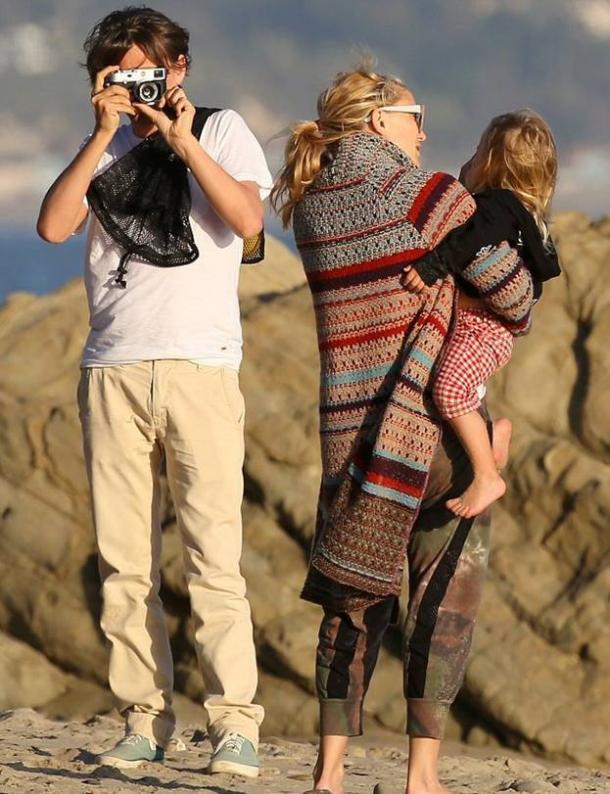 Kate Hudson, Matthew Bellamy and Bing Hawn Bellamy
As for the rumors about the separation, they arose from the fact that Kate and Matthew is not often seen.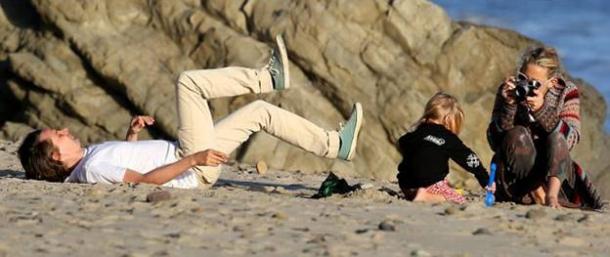 Funny photo)))
The couple now live on different continents - Matthew spends most of his time in London, where he worked on new music with his band Muse, and Keith and his son is in the States. Apparently this was the reason for the rumors that they are not all right.
While Kate took pictures of her husband and son, paparazzi photographed her
In these days of Bruce Willis and Emma Hemming celebrate in California five years of his married life. While celebrating - much loudly. Just enjoy family life.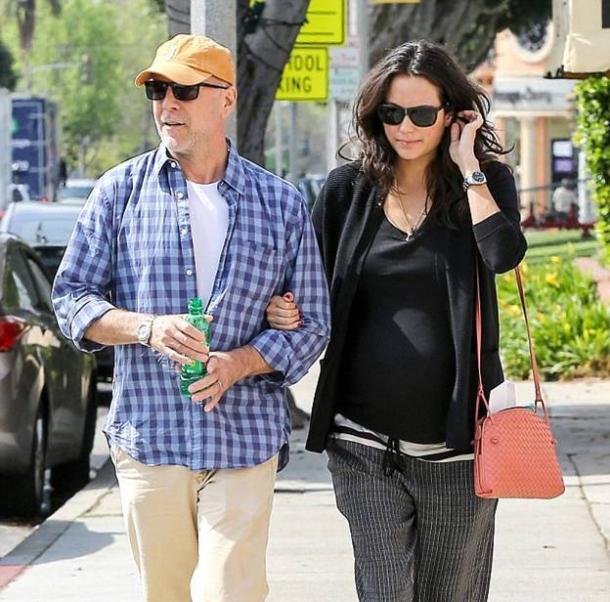 Couple loves leisurely stroll through Santa Monica
Recently, 59-year-old Bruce admitted that he is looking forward to the birth of the child.
"I'm looking forward to it. Although I already have four children, for me, for the first time. This is a new man with character and desires. With each child, as if I was getting any younger. It's great ».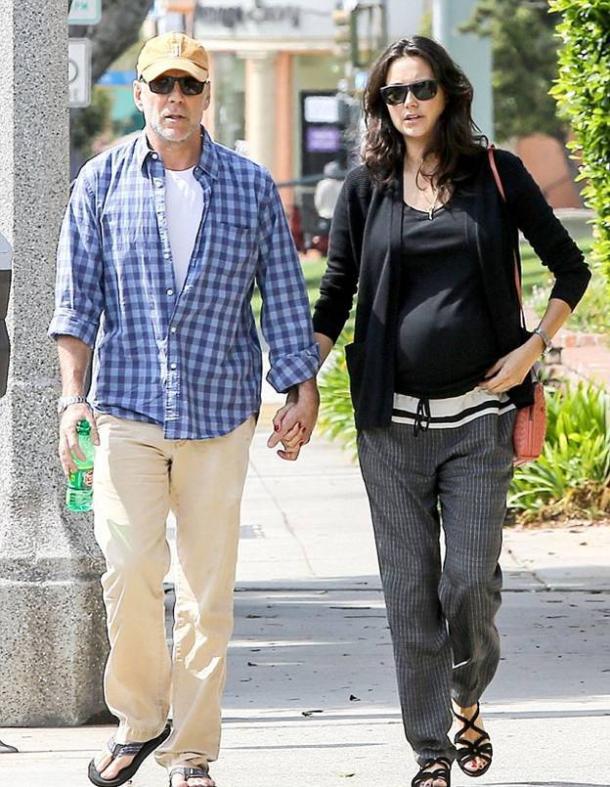 Bruce Willis and Emma Hemming
No sooner had Christina Aguilera engaged to Matthew Rutler, as rumors of her pregnancy. While on a fresh photo of Christina is not clear - it's true or not. Recently, the singer spotted at Disneyland, where she went with Matthew and his son Max.
While having fun on the rides Max, Christina and Matthew sat in a cafe.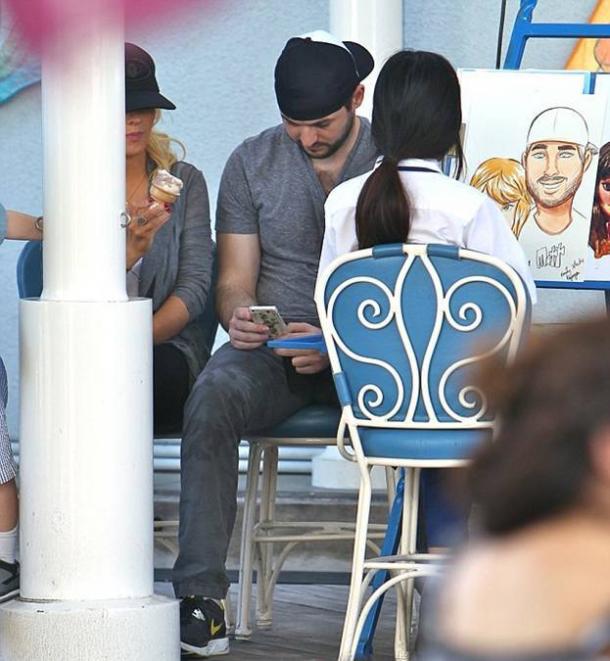 Tummy singer is not observed
Olivia Wilde is about to become a happy mother. But that does not stop her to walk to the shops of New York.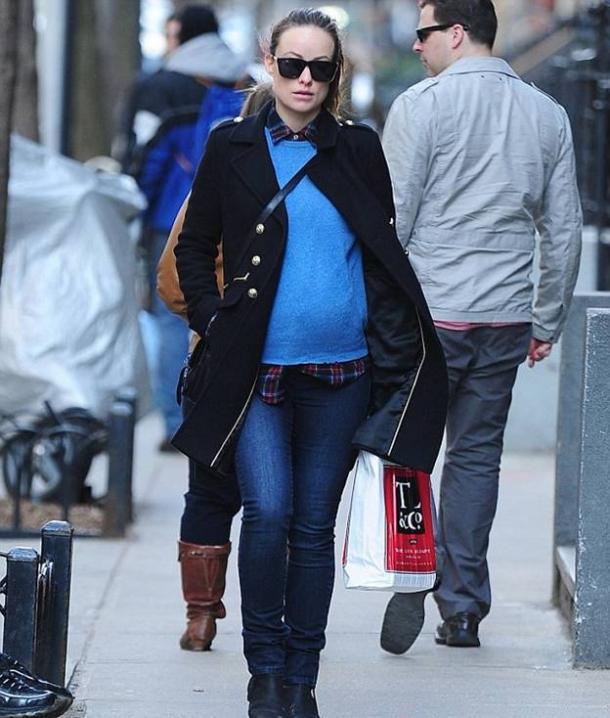 Olivia Wilde walked shopping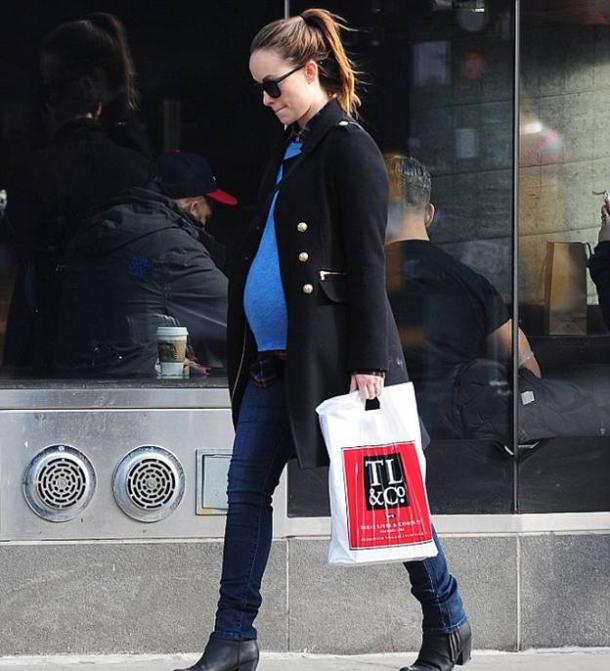 Tummy actress very neat - a boy?
41-year-old Alyssa Milano is also in an interesting position. Good news star of "Charmed" announced to fans on his page on Twitter:
"We are pleased to announce that our son Milo will soon be the older brother».
For the actress and her husband David Bagliari it will be the second child. The eldest son - Milo Thomas Bugliari was born August 31, 2011.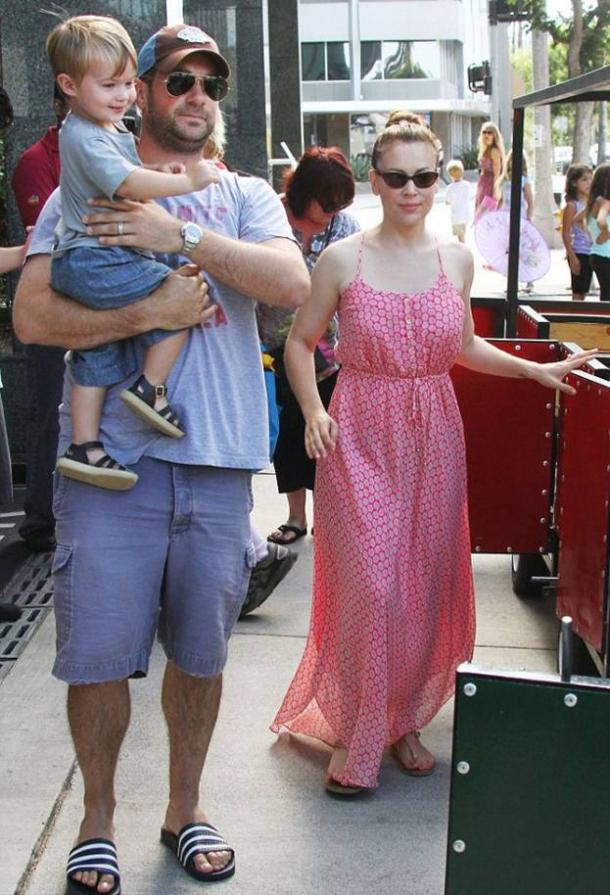 While belly Alyssa is not observed, but Milo is on the hands dad
Uma Thurman became a mother three times in July 2012, but for all 15 months of the birth of a daughter of the Moon actress daughter carefully hid from the paparazzi. But on the eve of 43-year-old actress still caught with a girl in his arms at the airport in Los Angeles.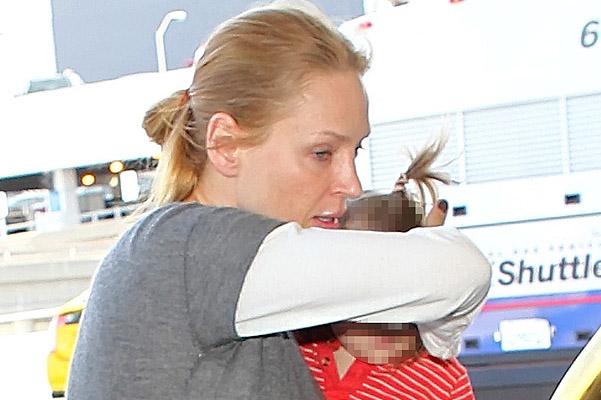 Mind with the Moon in the Los Angeles airport
Mind was not very happy to meet with photographers. The actress is doing its best to protect the baby from outbreaks of cameras and save the moon from prying eyes.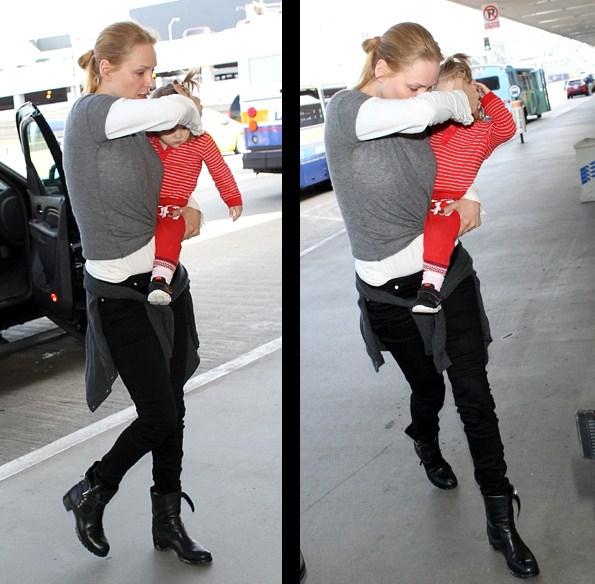 A few photos of Rosalind Arusha Arkadin Altaluny Florence Thurman-Busson (full name of the girl) paparazzi managed to do