Someone has to ensure that combined bonds of marriage after having been given this exciting question takes a couple of days, someone a couple of months, someone a couple of years, and someone's relationship destined yet to end, even despite the engagement. I suggest you look at the current Hollywood brides and grooms, the wedding which is expected in the future.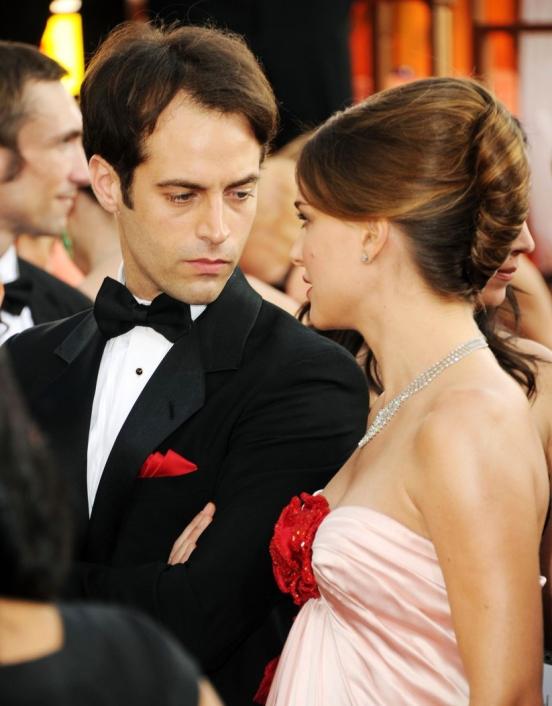 Natalie Portman and Benjamin Millepied.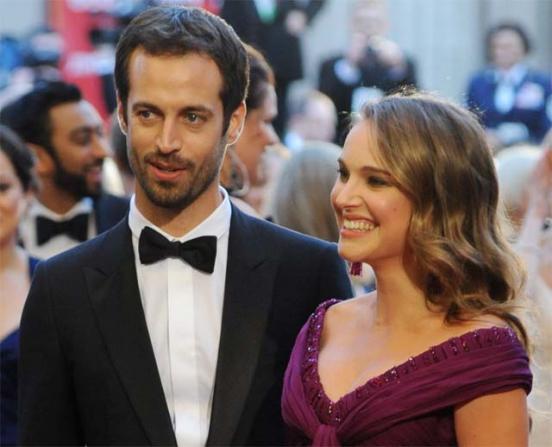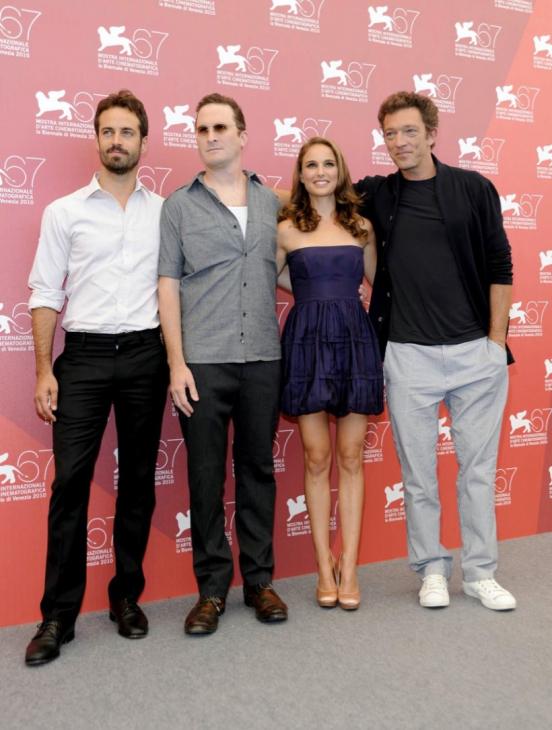 It's no longer a secret that the couple met on the set of the film "Black Swan" by Darren Aronofsky, where Benjamin acted as choreographer and played a cameo role. The engagement was announced in late December, simultaneously with the announcement of pregnancy Natalie. In June, was born Aleph Portman-Millepied, but the wedding is unheard of, although, in principle, to young parents and is not up to it.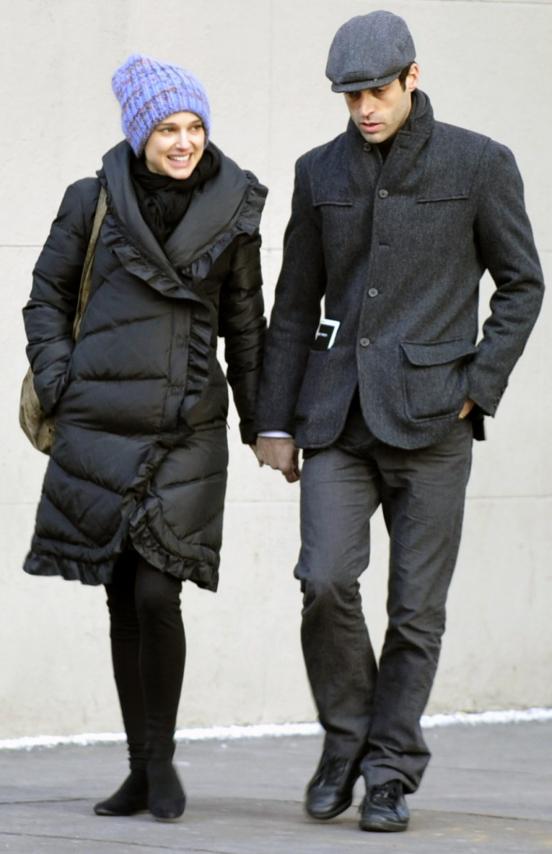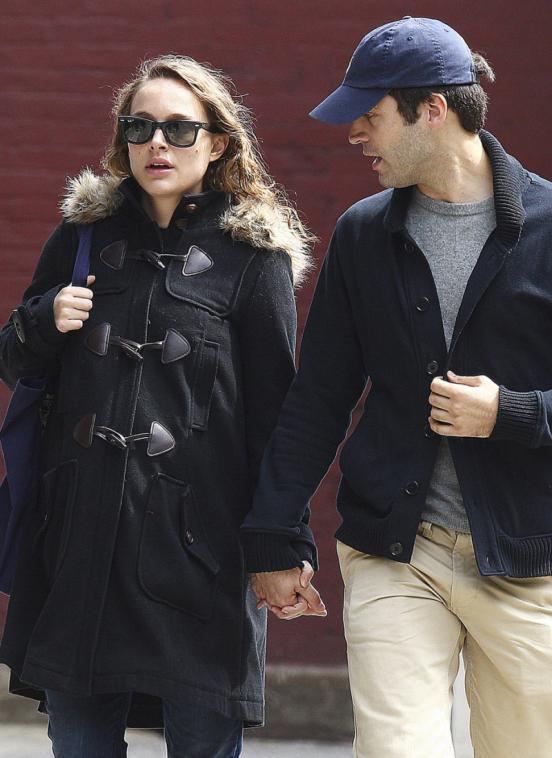 For Natali Benjamin without hesitation threw his girlfriend, Isabella Boylston American dancer with whom they met three years and even lived together, which of course does not make him honor.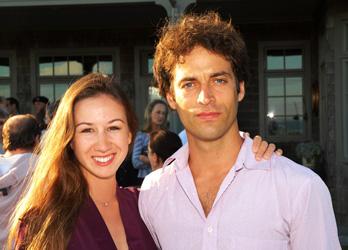 Some time ago, the yellow press thumb theme that friends Natalie not happy with her choice, that Benjamin uses it for the fame and attention, and that he is "Kevin Federline from the ballet." For me, this man makes that impression, but I want to believe that this is just imagination of journalists, and to wish the pair of happiness.
Kim Kardashian and Kris Humphries.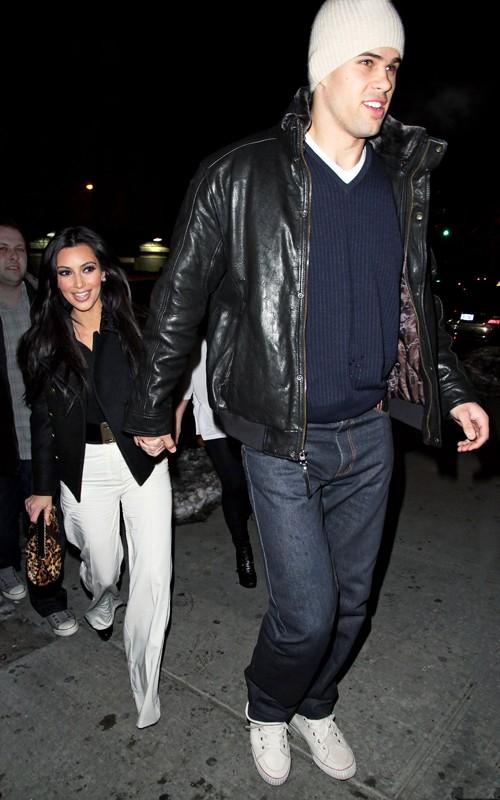 Belle Kim has not got long to go to the bride - all 3 days. The wedding ceremony, valued at 20 million dollars will be held this Saturday, August 20th. The list of guests appear on Jay-Z, Beyonce, Kanye West, Justin Bieber, Dzhennifer Lopez, Will Smith and Eva Longoria. Relationship pairs developed rapidly. They started dating in December, a couple of weeks, Kim was already familiar with the parents of Chris, and in May, it was announced the engagement. Basketball did offer socialite in her own bedroom, laying out, "You marry me?" Rose petals and having presented an engagement ring with a diamond of 20 carats worth $ 2 million. No wonder that the couple actively giving interviews, exclusive pictures and sells lights on the covers of tabloids, and the wedding will be captured on film and shown on television.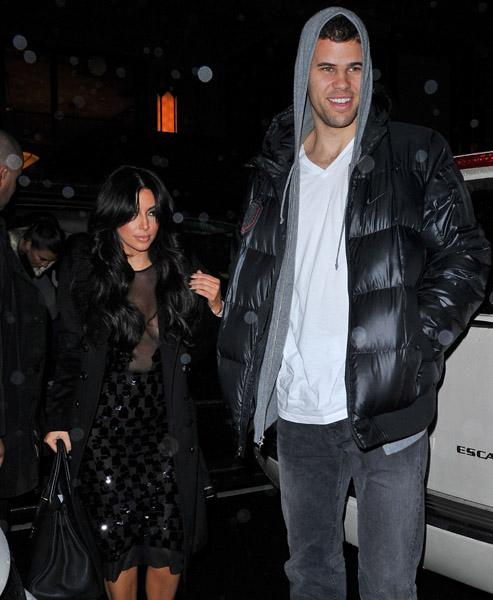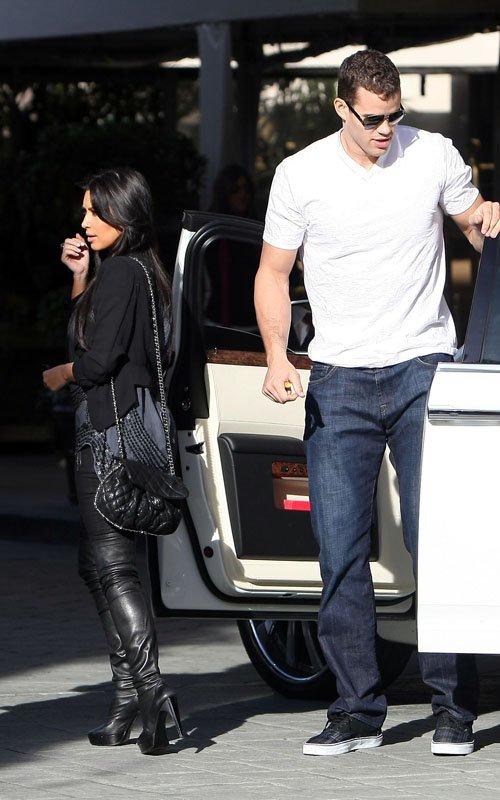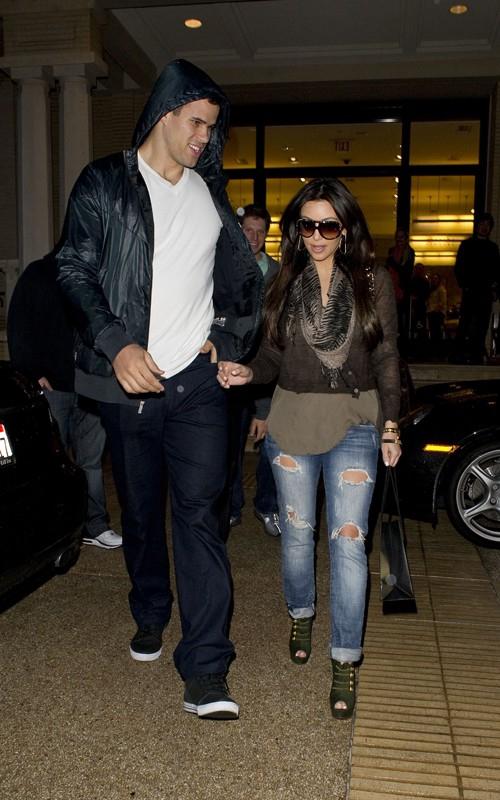 By the way, Kim is the second marriage. In 19 years, before becoming popular, she married music producer Damon Thomas. The marriage lasted three years. In official documents of divorce, Kim pointed out that her husband beat her and abused in every way, who in turn claims that Kim - a false creation, not endowed with any talent, fame and obsessed with plastic surgery, and has repeatedly cheated on him. In general, both good.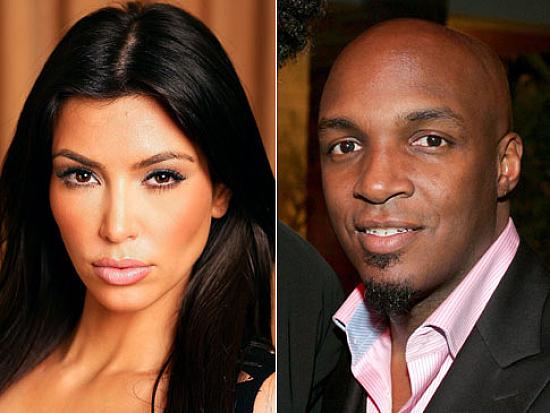 Zoe Saldana and Keith Britton.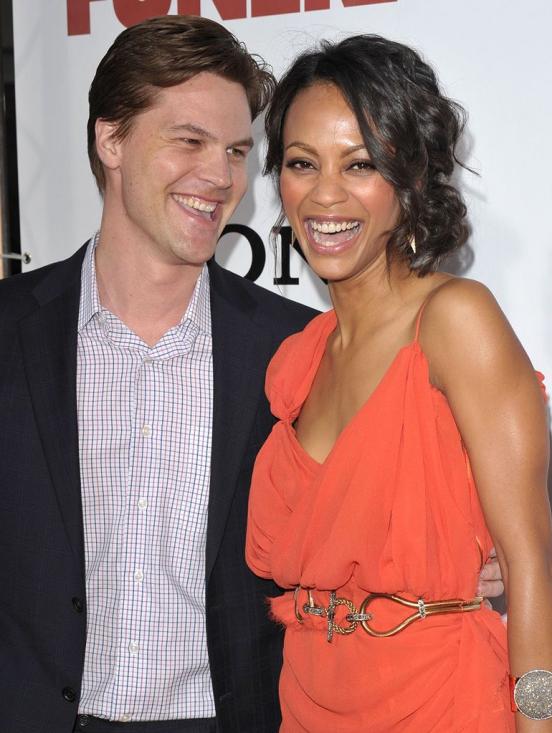 Zoe and Keith have been together for more than 10 years. The engagement was announced last summer. Keith - a model and actor, though less successful than his bride, and nothing special, but a couple of soap operas can not boast. Together they launched a website dedicated to fashion - My Fashion Data Base. Zoe prefers to hide his personal life, and the only one of the awards ceremony last year, she could not resist, and thanked her fiance:
I should thank a special person, I often hide, and which do not agree. I'm an indoor lifestyle, and I, along with this man for 10 years. It allows me to grow old, that's just wonderful. I want to say thank you, I often mix the desire to leave his private life to himself with ingratitude. I love tebya.A fresh interview with Zoe shares the secret of long-term relationships:
I think the only reason that we are stretched so long, is that we do not listen to anyone, but only themselves. We were able to keep the relationship in a world where half of our friends face problems and divorce. This is our favorite song with Keith Frank Sinatra «I did it my way» - we did it their own way.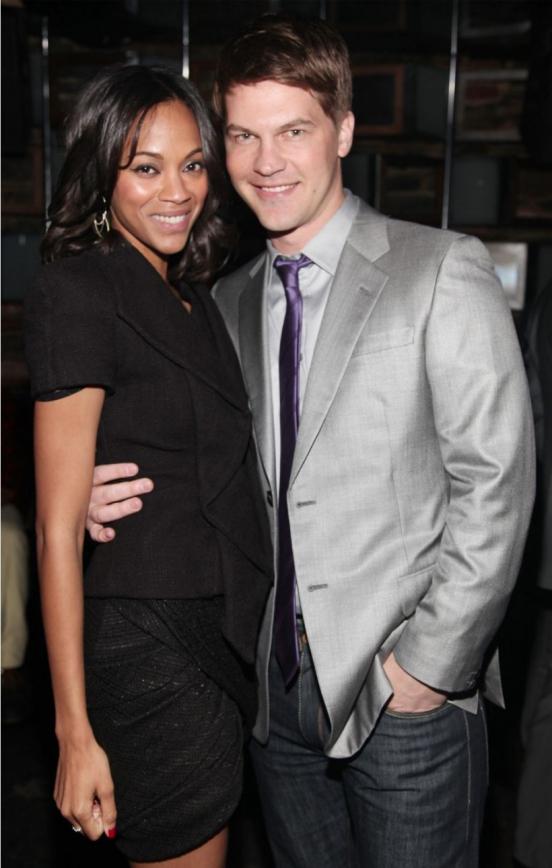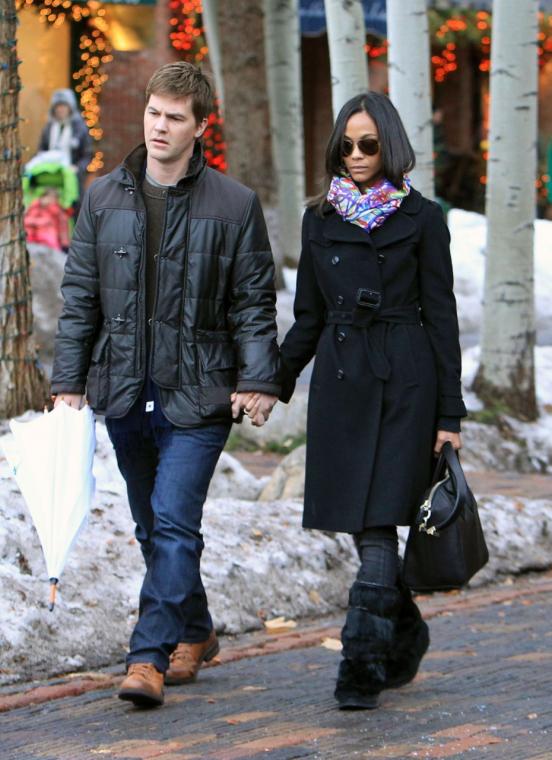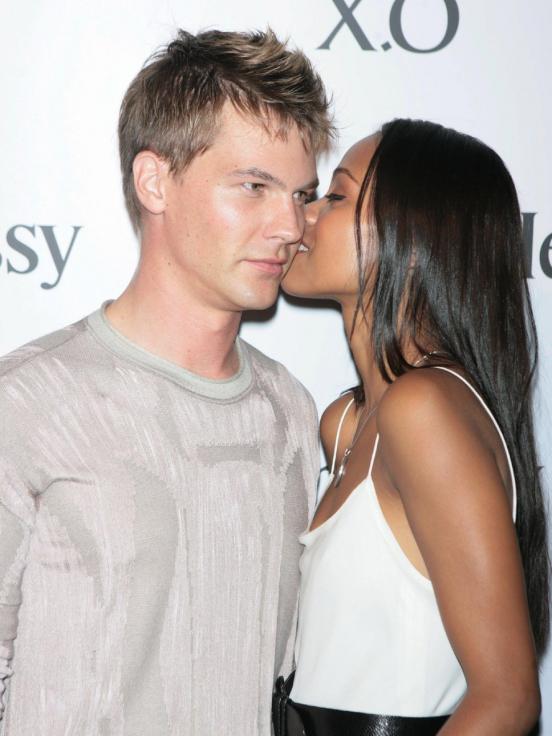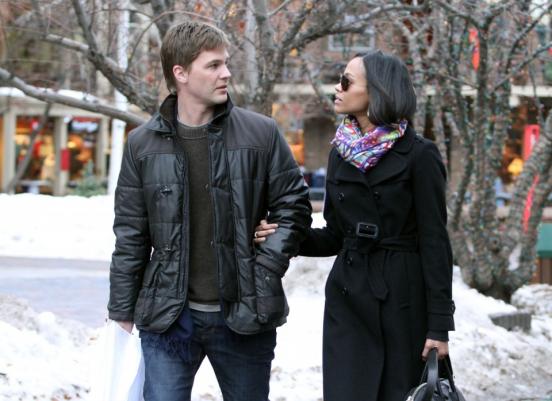 Devon Aoki and James Bailey.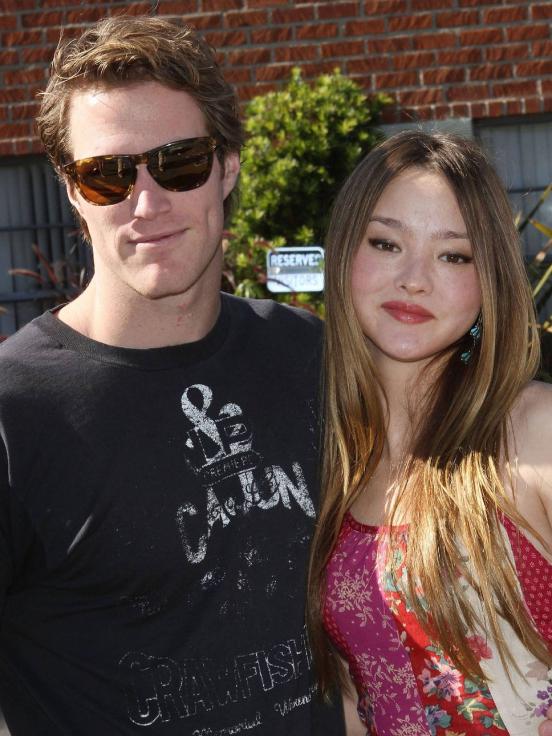 The engagement took place last summer, and soon an actress, a model and heiress of a multimillion restaurant chain learned that waiting for the firstborn. Son pair - Hunter, was born in June of this year. James - a swimmer, surfer, a Harvard graduate and analyst in the field of securities. In my opinion a charming couple.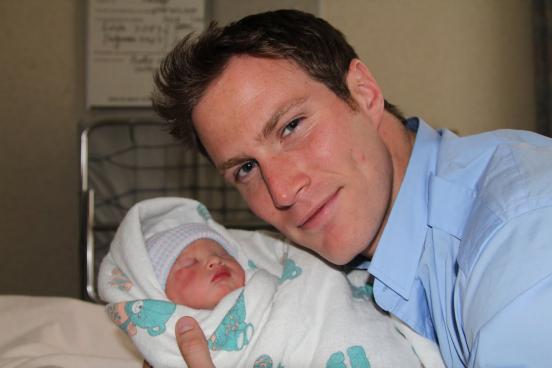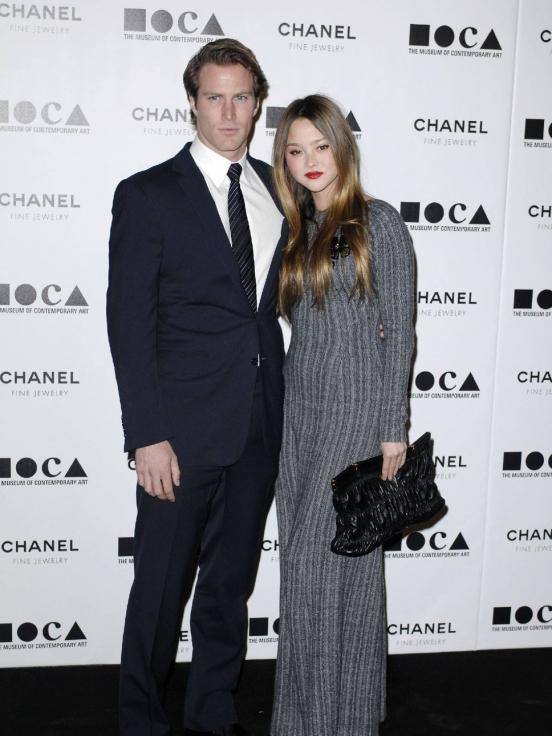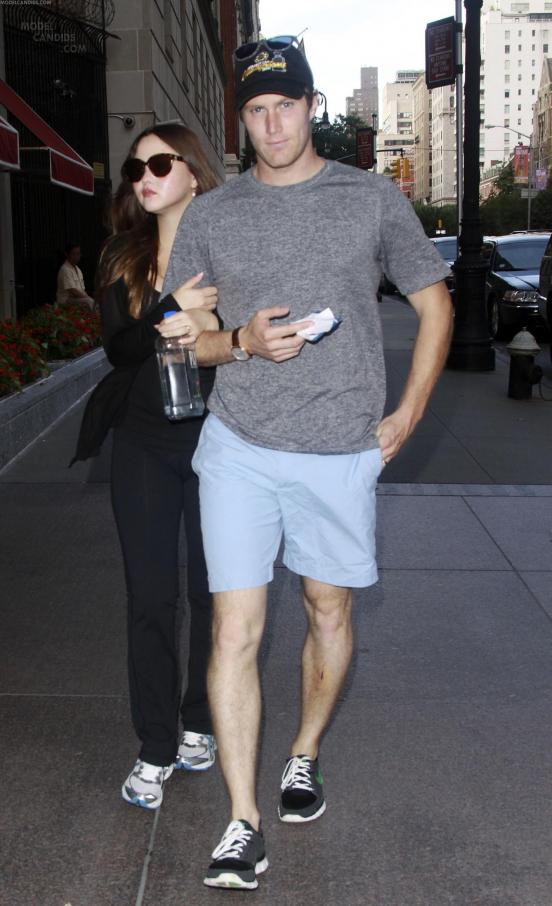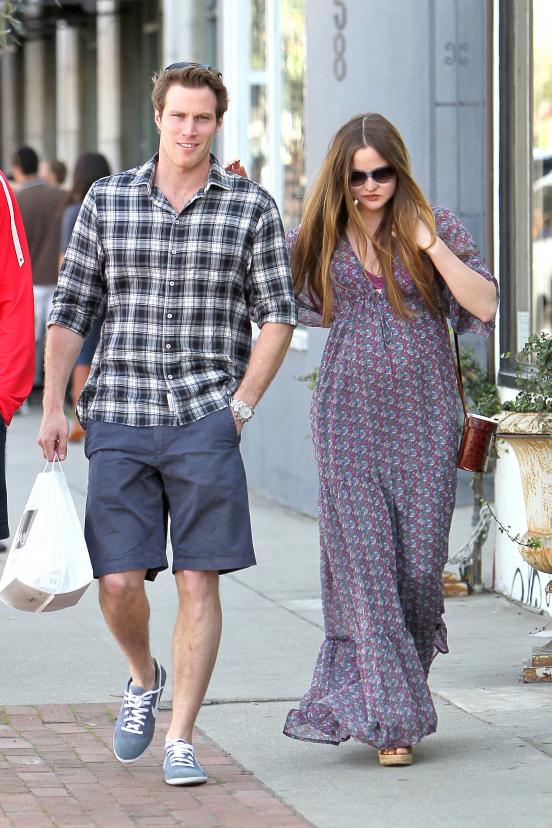 Dzhessika Simpson and Eric Johnson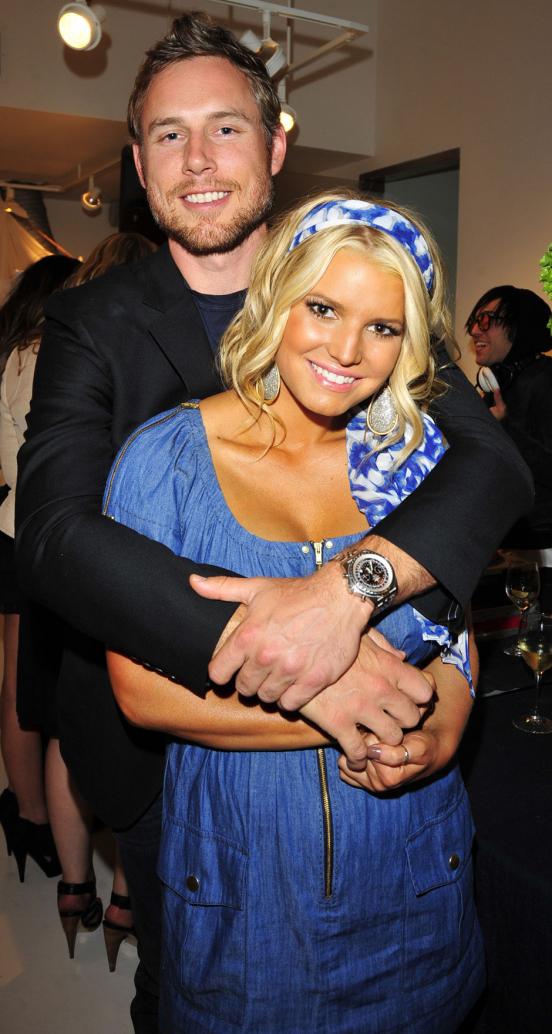 The singer started dating football player, in May 2010, in November, they were engaged, and now is preparing for the wedding. Dzhessika keeps repeating how lucky she and Eric keeps it around. Date appointed, but not disclosed. It looks ceremony will take place will not soon, because the bride has no clothes. As for Dzhessiki and for Eric it would be a second marriage. I hope this time they're lucky.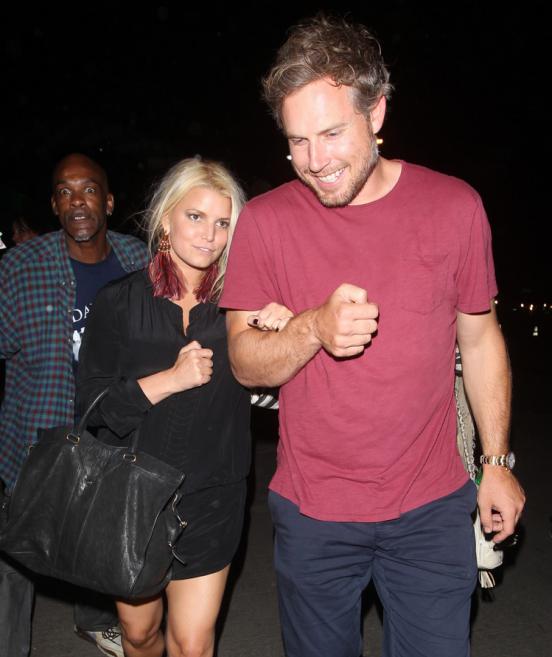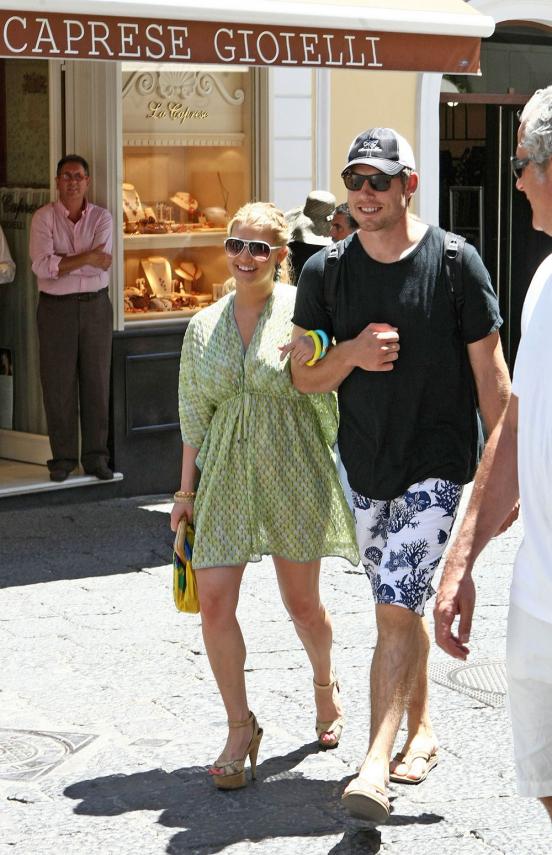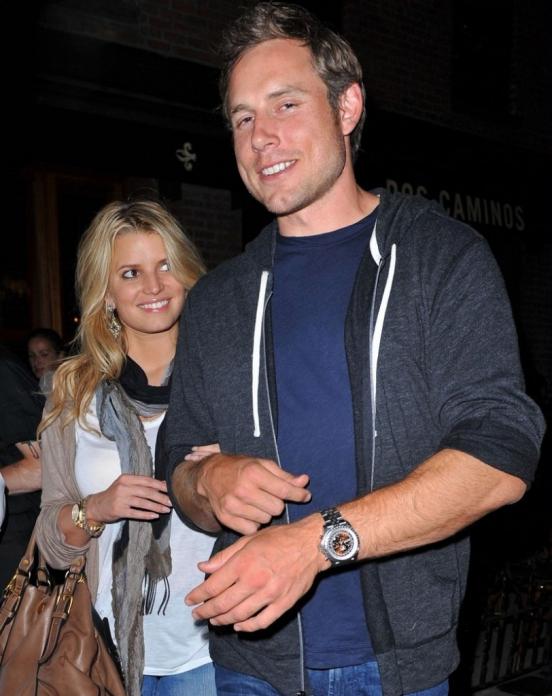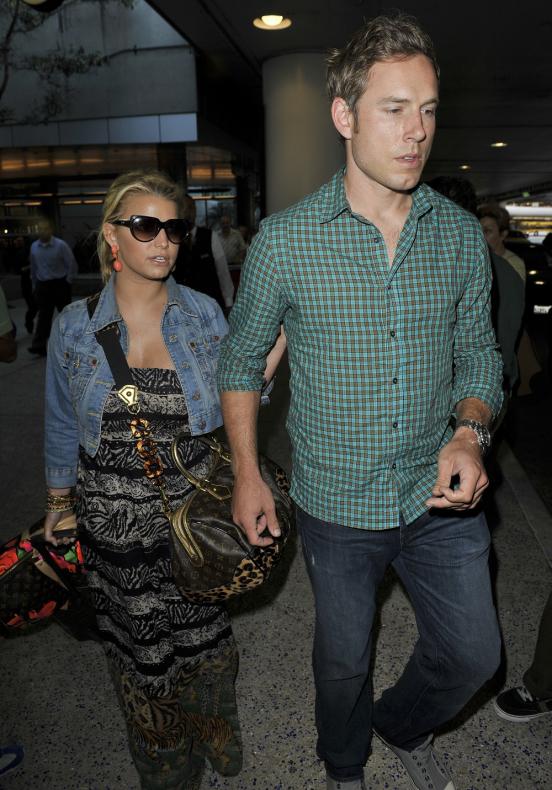 Kristen Bell and Dax Shepard.
The actors met while filming "When in Rome" three years ago and since then have been inseparable. However, Kristen says that they are not planning a wedding, and it is much more important for the fact that Dax made an offer, and they were married when they want. And that's what he told Dax about his desire to settle down:
I'm not a 20-year-old student. I'm 36. If I was not ready, I just would have to forget about this idea. I quite fun and come to the boring way of life, which is love. This blissful boredom, believe me. In my life there is enough chaos. We both - couch potatoes, and at home we have as much fun as I've ever had while partying in gorode.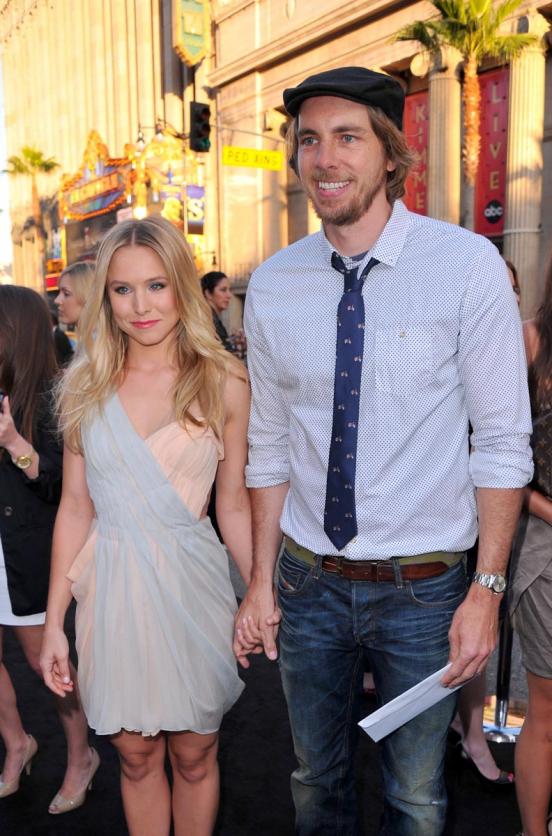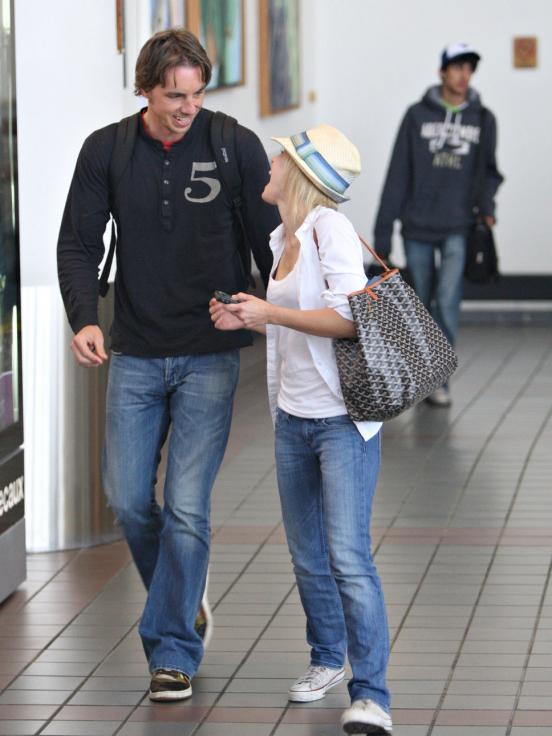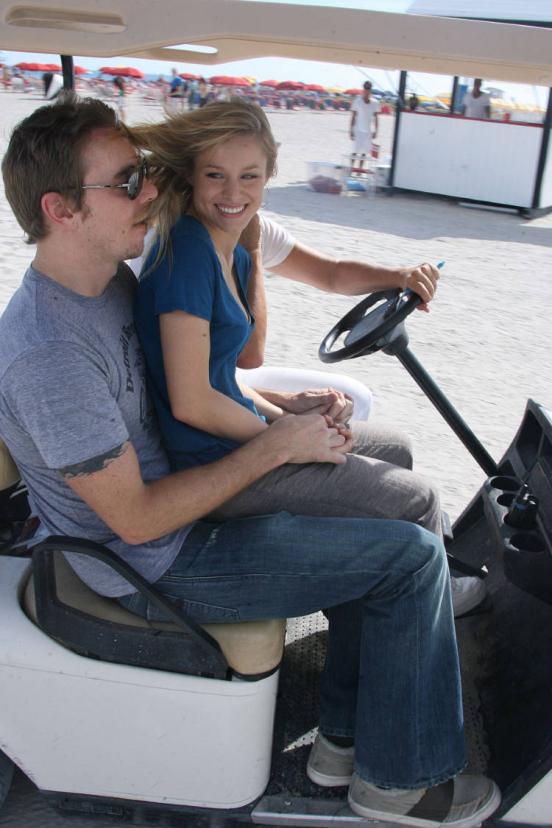 Carmen Electra and Rob Patterson.
Not to be confused with Pattinson :) Carmen and Rob engaged for three years, but is not planning a wedding. Pretty says that they so happy and do not want to put additional pressure on the relationship. Rob Patterson - rock musician, as well as the ex-husband of Carmen - Dave Navarro, a marriage which lasted three years.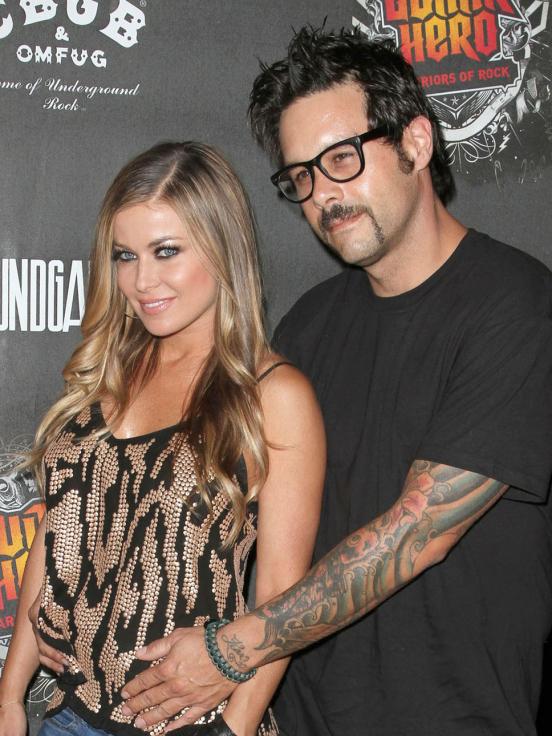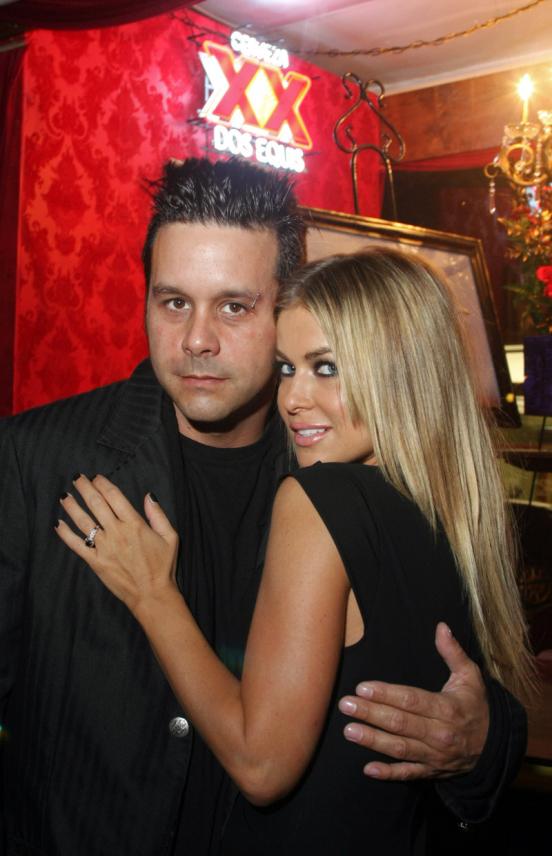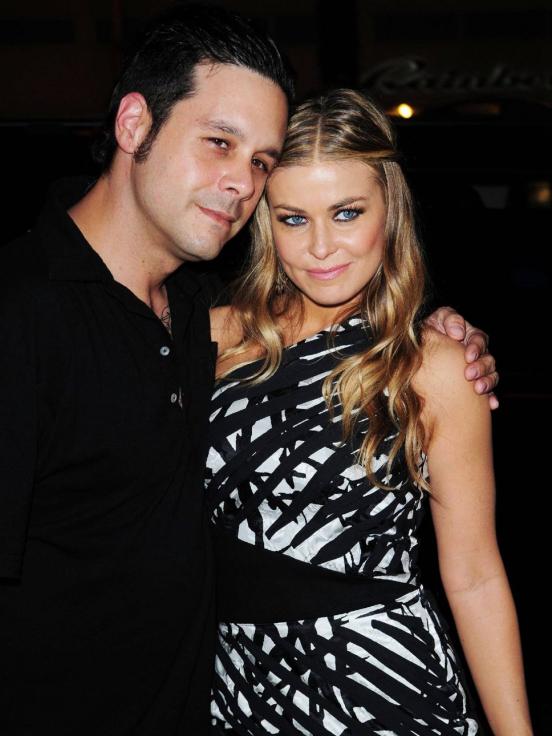 Petra Nemcova and Jamie Balman.
Czech model and British actor announced their engagement in January this year. Prior to that a couple has been together for 8 months. Wedding date has not yet been set. I recall that 6 years ago, Peter has lost fiancé Simon Atlee in the tsunami in Thailand, and she was barely saved.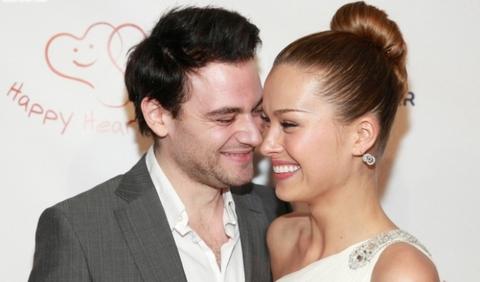 Kate Hudson and Matt Bellamy.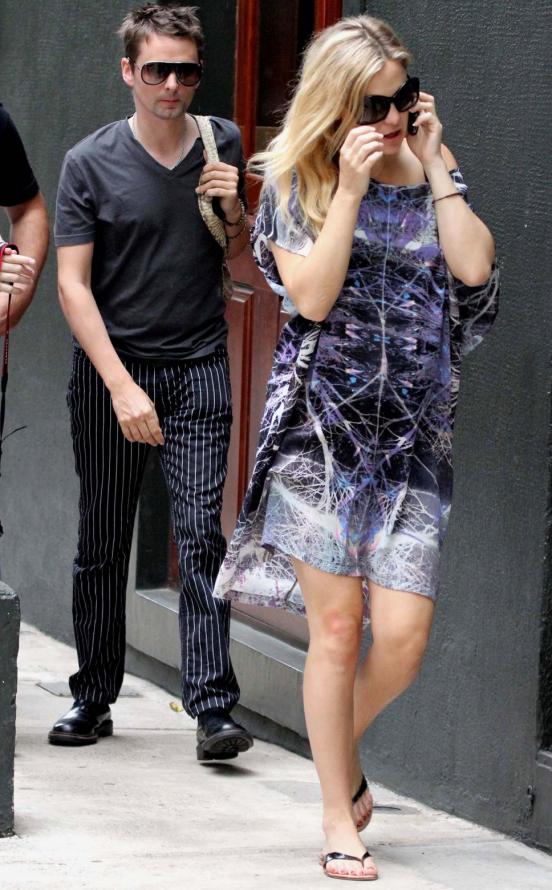 The couple began dating in spring 2010 and a year later announced their engagement, when Kate was pregnant. In July, their firstborn was born - Bingham Hawn Bellamy. Generally engagement to Kate was not entirely sure that he wanted to marry again after experiencing divorce in 2007:
I do not aspire to it. But divorce is not reassured me completely. Let's see how everything goes. Often people are afraid of love, and closed in order to avoid such an experience. I believe in love. I believe that if you let her into your heart without thinking - is the most beautiful thing.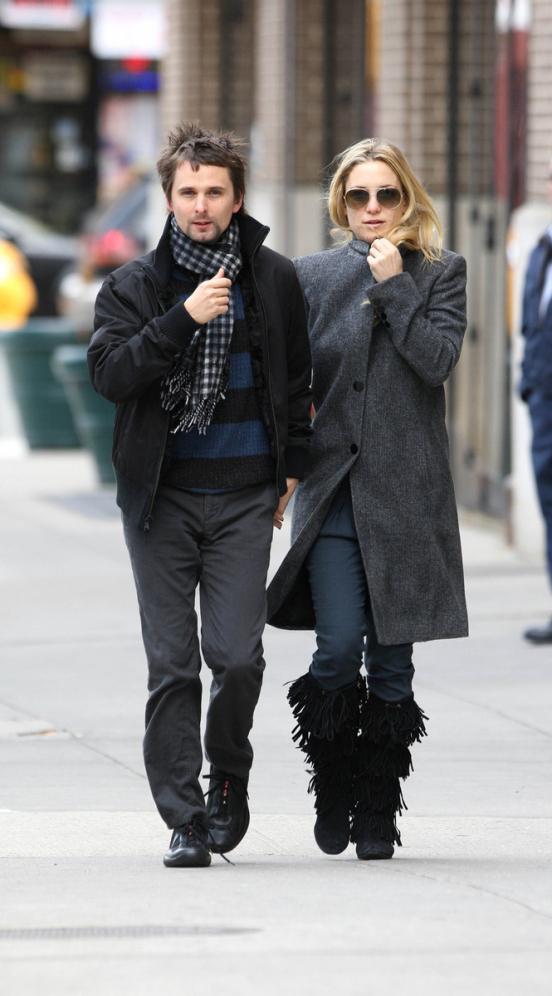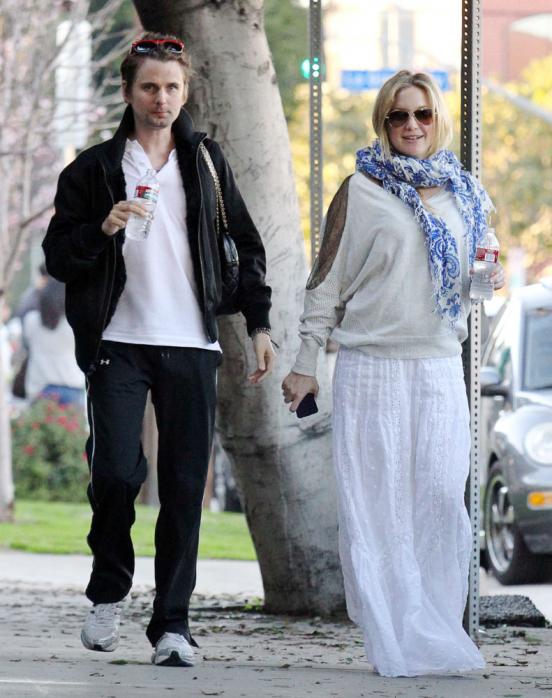 It's time to dilute our parade of brides bridegrooms couple :)
Henry Cavill and Ellen Whitaker.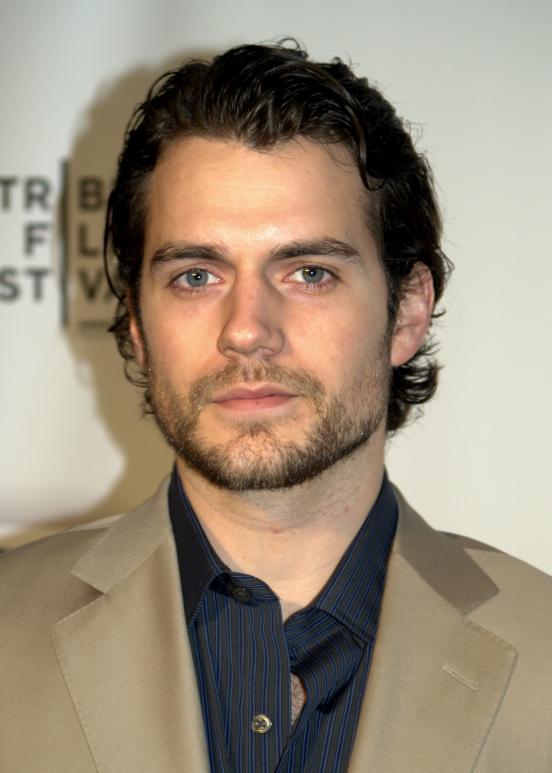 New Superman, star of "The Tudors" and the actor, who represented himself in the role of Edward Meyer when she wrote "Twilight" - Henry Cavill in May of this year, made a proposal to his girlfriend Ellen Whitaker during a trip to Los Angeles. For Ellen it was a big surprise:
I could not believe it when he made me an offer. I thought we went there to celebrate his birthday. It was a real surprise and I am very happy!
Ellen - known rider, winner of the bronze medal at the European Championship in 2007.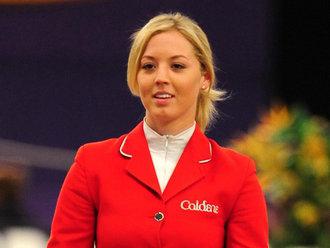 Seth Rogen and Lauren Miller.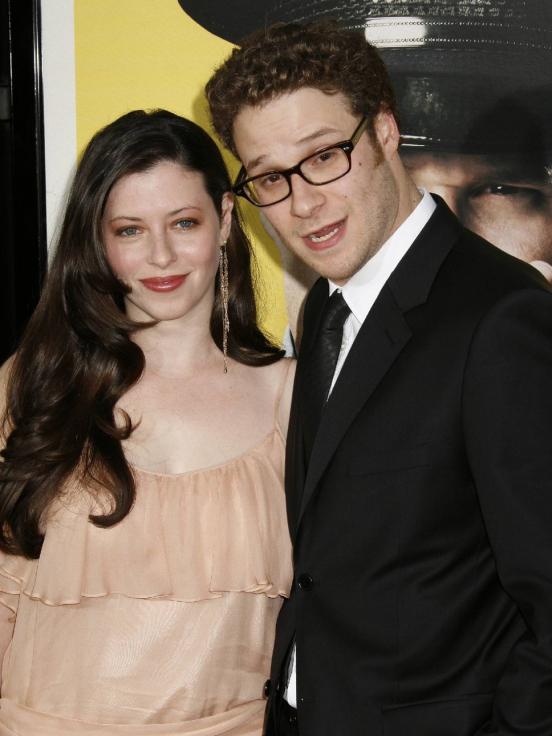 The pair, along with 2004, Lauren - screenwriter, also works in the genre of comedy. Seth made a proposal in autumn 2010, and rather unconventional way, because even a comic and romantic plans were, as soon as he bought the ring, he lost all but the rest:
I felt as if someone gave me a truck heroin possession. As if the feds will beat me to the door at any moment. I could not have a normal conversation with his girlfriend. All I thought - this ring. "Do not mention the" Lord of the Rings ", do not say anything that will bring on the thought of the ring!" So Seth went upstairs to their bedroom where Lauren was changing at that time, and made an offer.