Meet 26-year-old Kiev Spiderman who loves is a few millimeters away from the edge, literally. Go through a structural beam, hang on the wall of high-rise buildings, stroll through the tap? To do this, "Ukrainian Spider-Man" is simply a list for tomorrow. Not surprisingly, his motto - "Fear does not exist».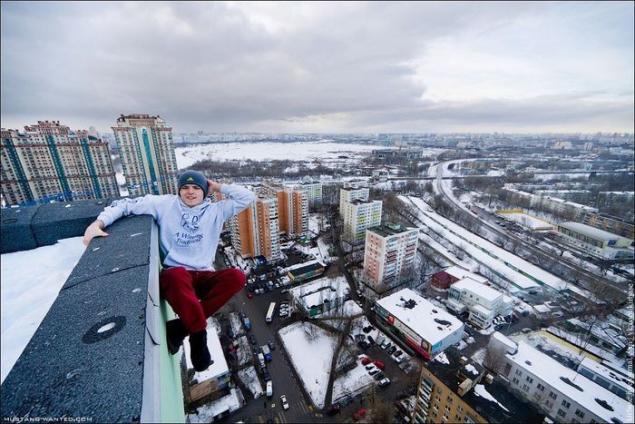 "Sometimes I think I'm a robot. I do not feel anything, "- said the man, known under the name Mustang.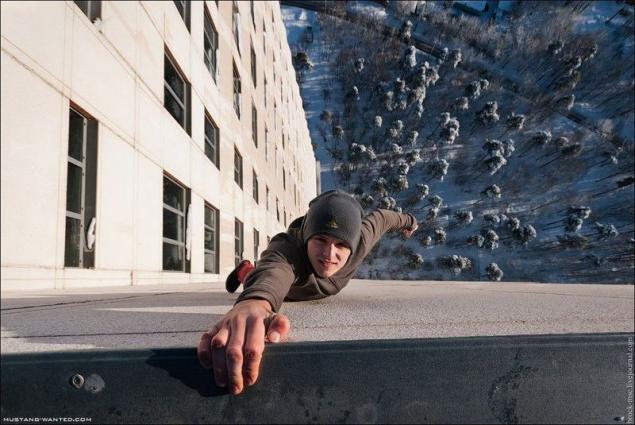 "Death - it's not the worst thing that can happen. Everyone dies but not everyone lives as they want ».