Famous blogger talked about food in airplanes different airlines.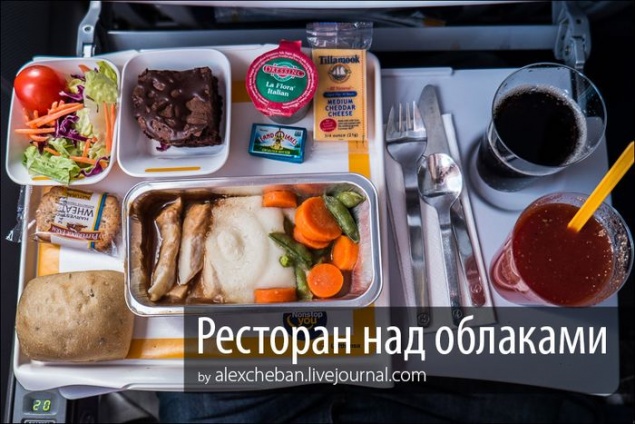 I love airplane food. Yes, I know that many of her abuse, fastidiously cutting "fi ... as you can eat" ... recently we flew cheerful company in Naryan-Mar, and so I enjoyed guys is literally "could not eat hot," but ordered we are one and the same! So on taste and individual perception it depends very much. I, other things being equal, choose the airline, where I was tastier to feed, this criterion in my second place after perhaps the loyalty program. Last week I visited the factory, catering and saw firsthand the process of cooking, I'll explain in more reports tomorrow. And today I want to show how to feed the world in the different airlines depending on the duration of the flight. And yet ... I love restaurants with beautiful views. The view from the window - one of the best: mountains, rivers, sunsets, sunrises, and even ... the northern lights sometimes outside!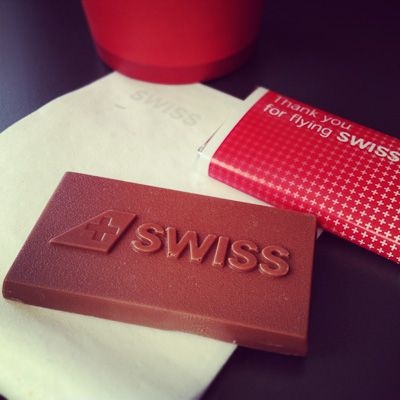 Let us begin with short flights ...
TACA, Managua, San Salvador, on the road for 50 minutes. Here only offer "caramel takeoff," I usually do not take candy. I do not like their sugary sweet flavor.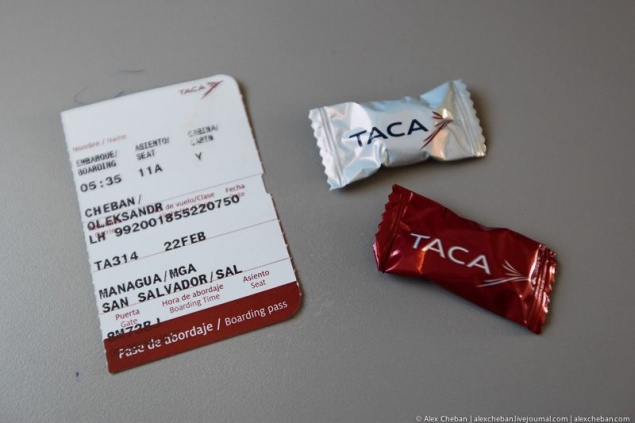 Aeroflotovskie candy: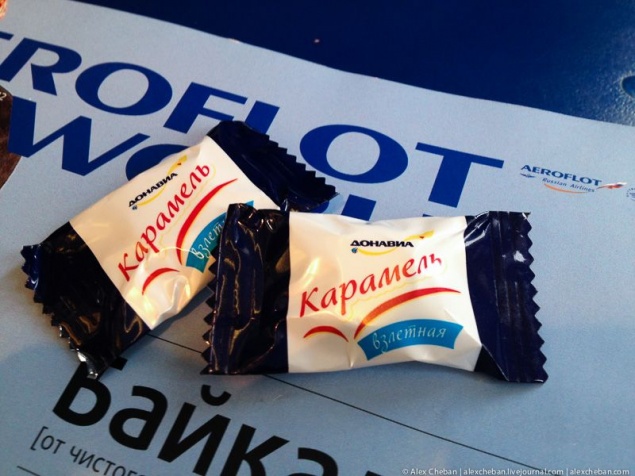 S7, Moscow, Kazan, 1.30 on the road: