Once it was the first in Russia factory of rubber products, and today one of the oldest industrial enterprises of St. Petersburg. At one time the plant was a real monster for the production of rubber galoshes, competition which broke even English company «Mackintosh», which has built its plant there and then sell it after eight years.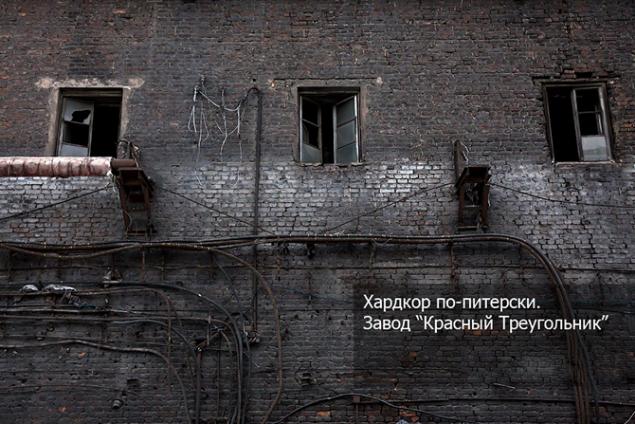 Today it is a gigantic fact abandoned factory with a lot of gloomy streets, dead ends ... and removing the premises of various companies here, signs of which are making a real dissonance in the surrounding reality.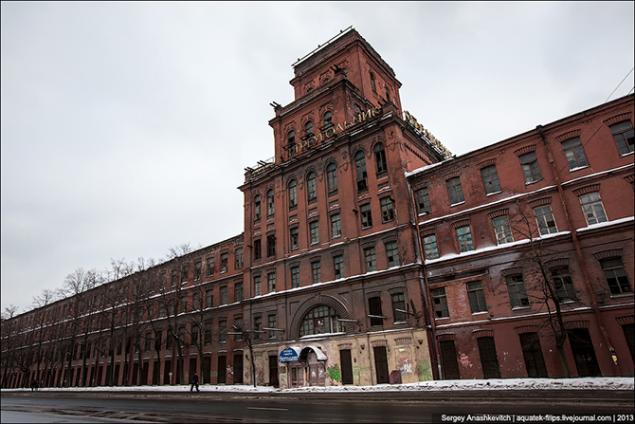 Among these dark sooty walls and shattered windows you can see the signs of wholesale shops of Italian fashion clothing, buy animal feed or "everything for your bathroom" and meet maneuvers between structural collapse Bentley ...
The factory "Red Triangle", once to specialize in the production of rubber products, Located on the waterfront Bypass Canal in St. Petersburg. The huge red brick building with broken windows stretched along the waterfront for many hundreds of meters. But once it was a real industrial monster.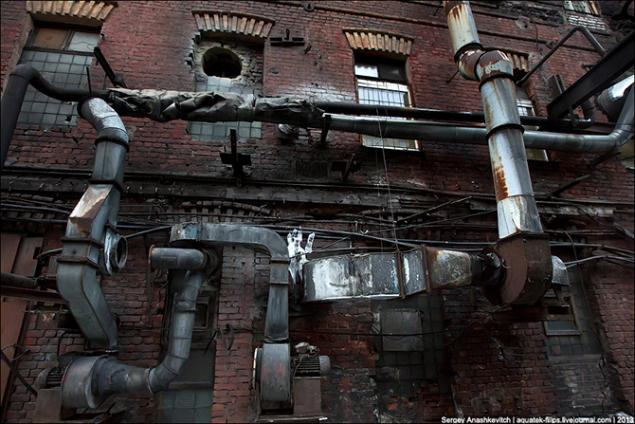 Its history began in 1859, when arrived in St. Petersburg merchant Krauzkopf Ferdinand, decided to create in Russia a plant rubber, which was to bring high returns.
The plant was built quickly called it "Triangle" and then immediately went full speed. It produces various rubber products - pulleys and belts, pump sleeves and, of course, rubber overshoes. Soon, the factory started to export their products, and not only the whole of Russia, but also the whole of Europe went to the St. Petersburg company galoshes.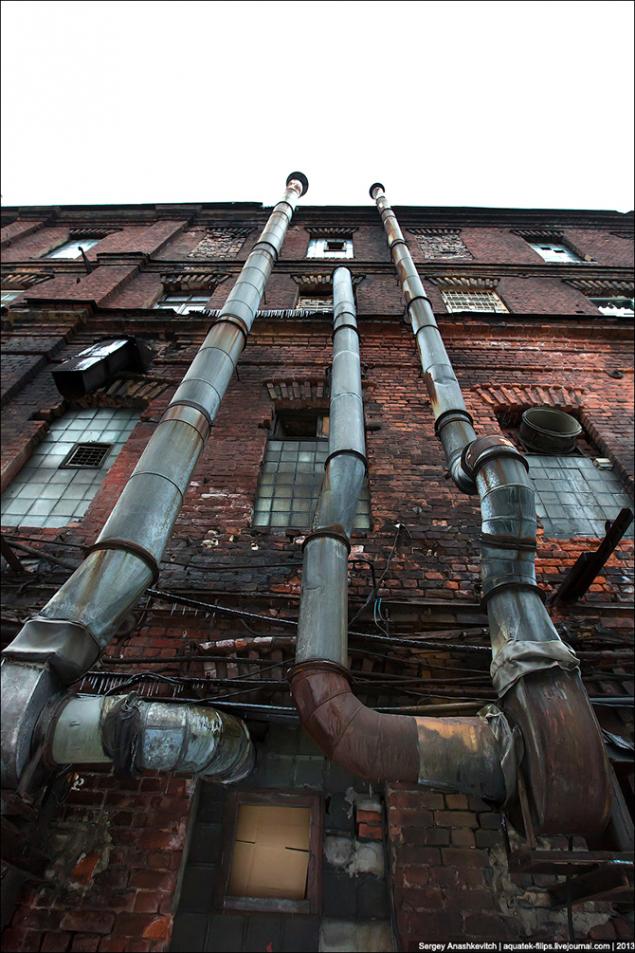 It is interesting to explain the choice of name. It corresponds to a trademark. As I explained Ferdinand Krauzkopf, in a sign of the company Triangle - most importantly, the conspicuous illiterate buyer. The basic principles of modern branding and worked in the 19th century. Red "Triangle" was renamed after the revolution in honor of the fifth anniversary of October.
In Soviet times, the rapid growth of the plant continued. Leading experts were sent on missions to Europe and the United States for the development of overseas experience. Implement new technological processes of technical re-occurred. And inspired by the plan of rebuilding the country after the victory in the Great Patriotic War, people enthusiastically looking for internal reserves to fulfill ambitious goals. A huge army of inventors, innovators and innovators served thousands of rationalization proposals.