We are all accustomed to seeing boring advertising on the streets of the city, which does not attract any attention to yourself completely. However, there is advertising, which is precisely by not pass. This advertising can be touched and even take home. Money gives
Advertising Chevrolet Aveo in London posted odnopensovyh of 20,000 coins. Passers only took half an hour to otkolupat and carry them all.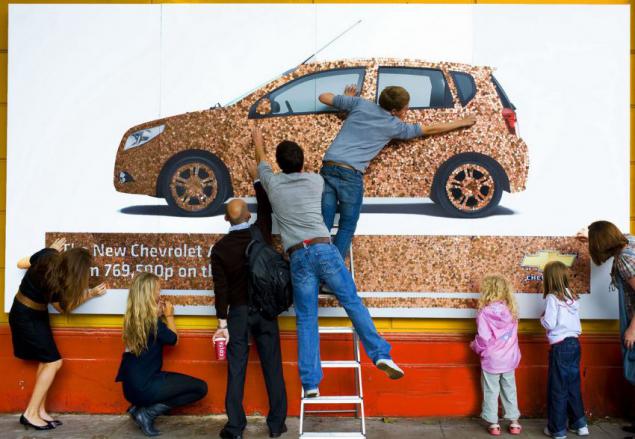 Collect the puzzle
Bring your head in order. Advertising coffee in McDonald's.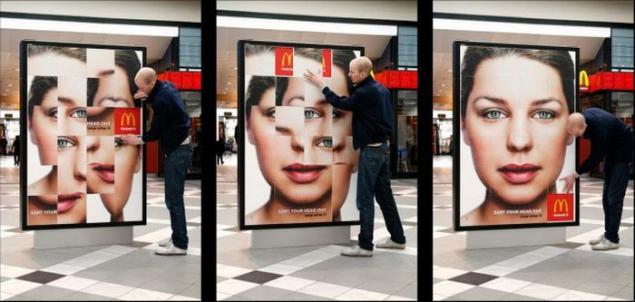 Lepi here
After hearing complaints Sydney City Council how to use gum spoils the appearance of the city asphalt, a manufacturer of chewing gum Hubba Bubba suggested not spoil the urban landscape, and their advertising. Anyone passing by asked to sculpt the gum on the colors on the poster, "Coloring" famous painting "Sunflowers" by Van Gogh, "Mona Lisa," da Vinci "Marilyn Monroe" by Andy Warhol.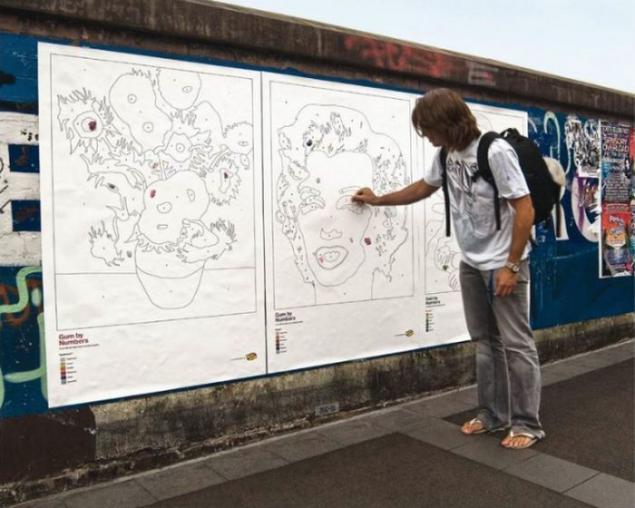 Goodbye cellulite
In outdoor advertising of cosmetic products Nivea women willingly and happily popping bubbles.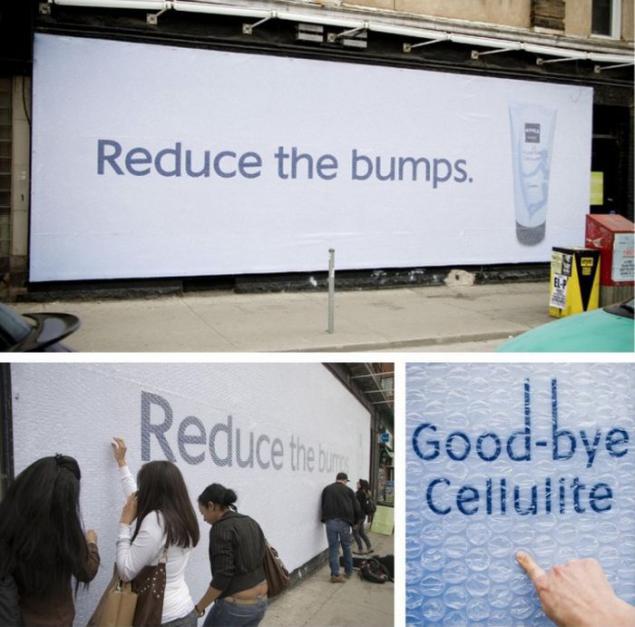 Feel like an archeologist
In advertising the exhibition Museum of Contemporary Art in Chicago, as in the lottery ticket, you need to scrape off the protective layer, to see the message.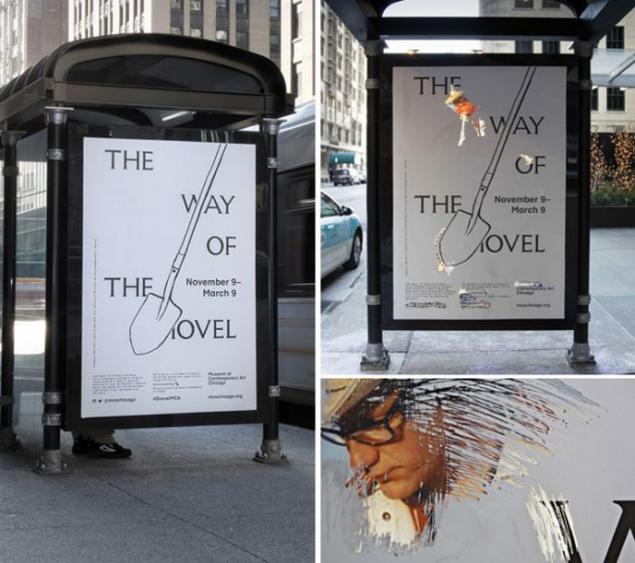 Smooth out wrinkles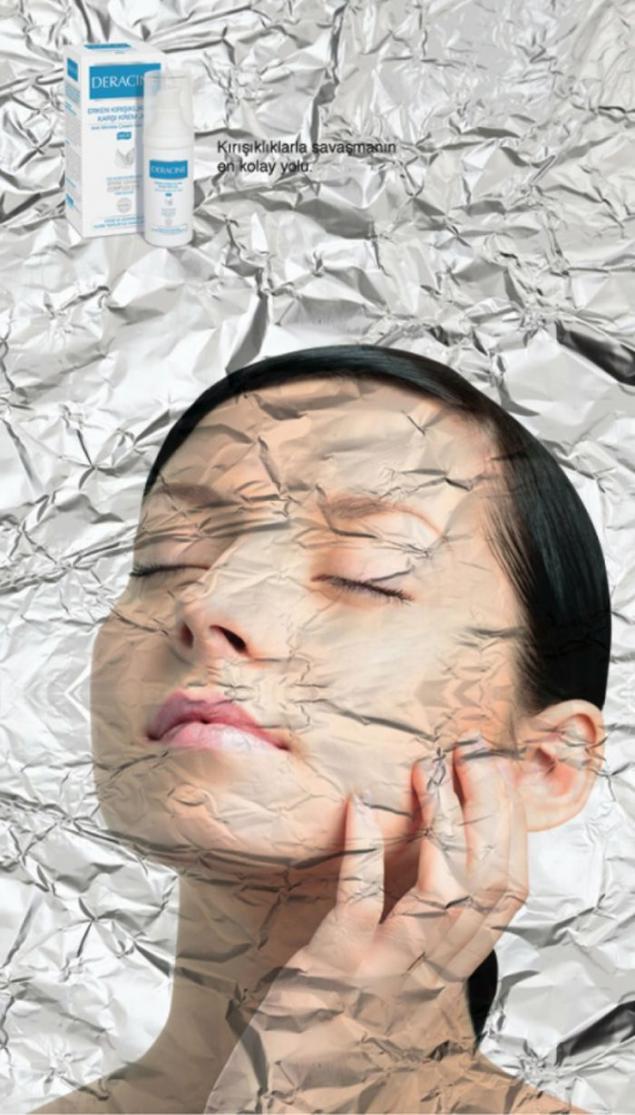 Wrinkled foil posters advertising anti-aging cream.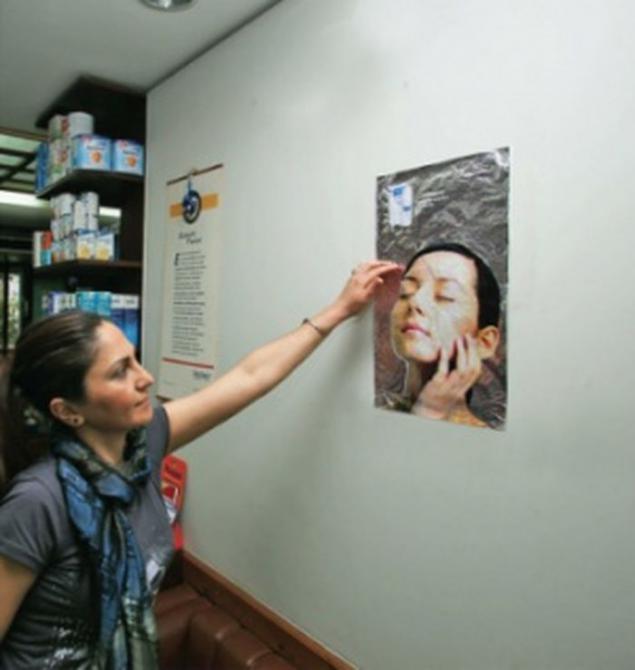 Take the probe
Billboard Rexona probes made of paper with the scent of perfumed deodorant. Billboard daily reduced, pasting torn pieces.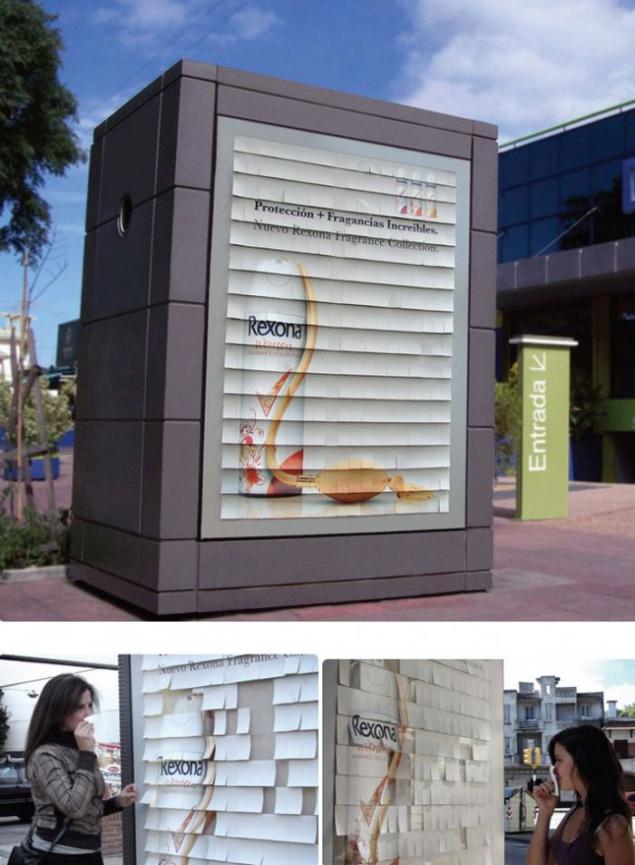 Billboard dismantled for coupons
Advertising moisturizer for face Burt's Bee posted thousands of detachable coupons for products.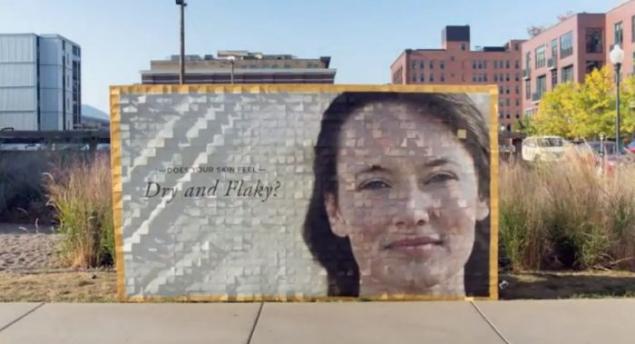 Try
Align the billboard with this car on the streets of Hamburg to advertise, which gives the opportunity to really assess the capacity of Sprinter from Mercedes-Benz.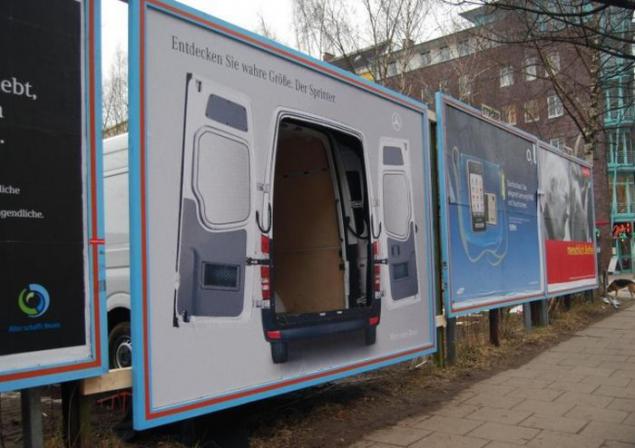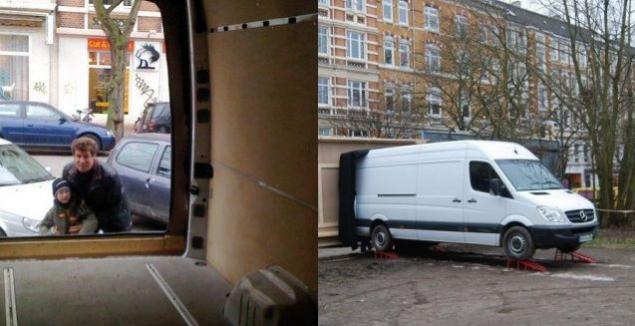 Source: ibigdan.livejournal.com