Continuing the trip to Scandinavia, I talk a little about street fashion Finland. You probably think that the clothes from Seppälä, Lindex - the standard image of the average Finn? .. No, it is much worse.
Finland glorified his general inability to dress. Capital Suomi Helsinki in 2012 received the status of capital of design, but, unfortunately, it included only the design in the field of urban architecture ... trendsetter Finland is unlikely to ever be.
Actually, the majority of Finns are absolutely unwilling to stand, they prefer a modest, faceless, but comfortable and practical clothing. Finnish minority (which is quite difficult to spot in a crowd of equally comfortable wearing Finns) tries to look fashionable, but if the majority of fashion trends still look like the Finnish fashionistas did not follow this trend, they are in its wake.
However, the individual style of the Finns, it is true, it may seem very strange.
For example, the boom in vintage fashion is not only passed by Finland, it is, in my opinion, there was a very long time. In general vintage - is the main direction of fashion in Finland, and in his quest for vintage image of Finns combine incongruous, creating a very unusual combination. In Helsinki, you can find lots of vintage stores.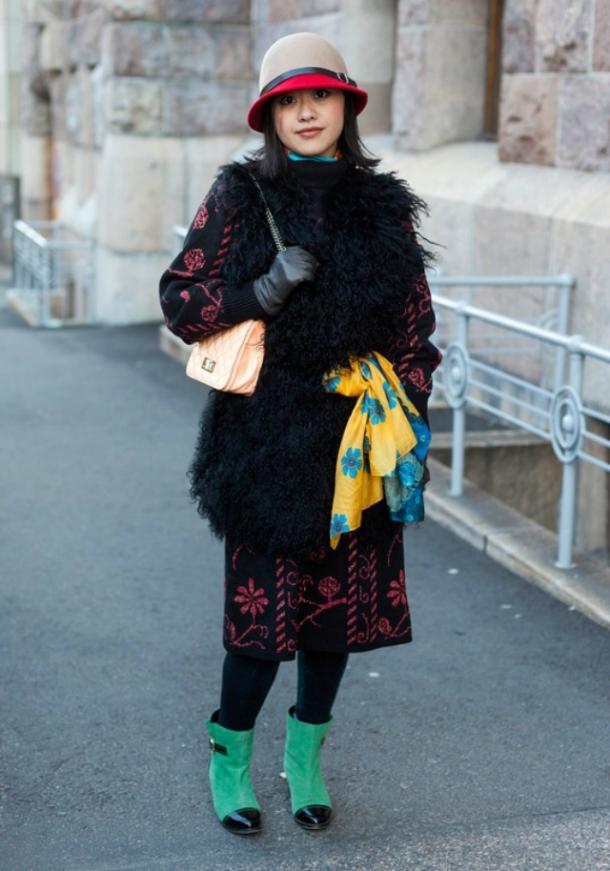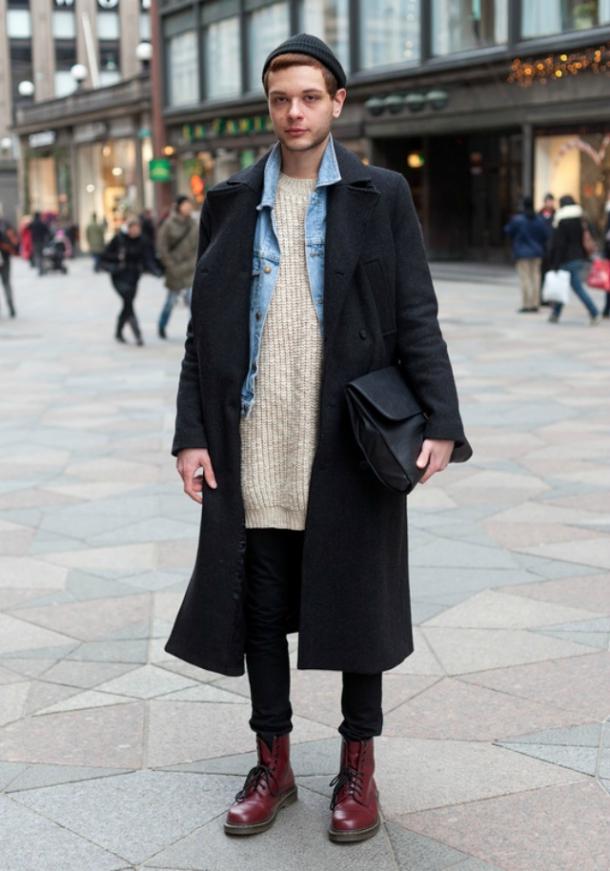 In his quest to dress for less ordinary Finns have a terrible passion for second-hand. In an effort to wear vintage, fashion Finns also not neglect the second hand, which in the Helsinki oochen lot.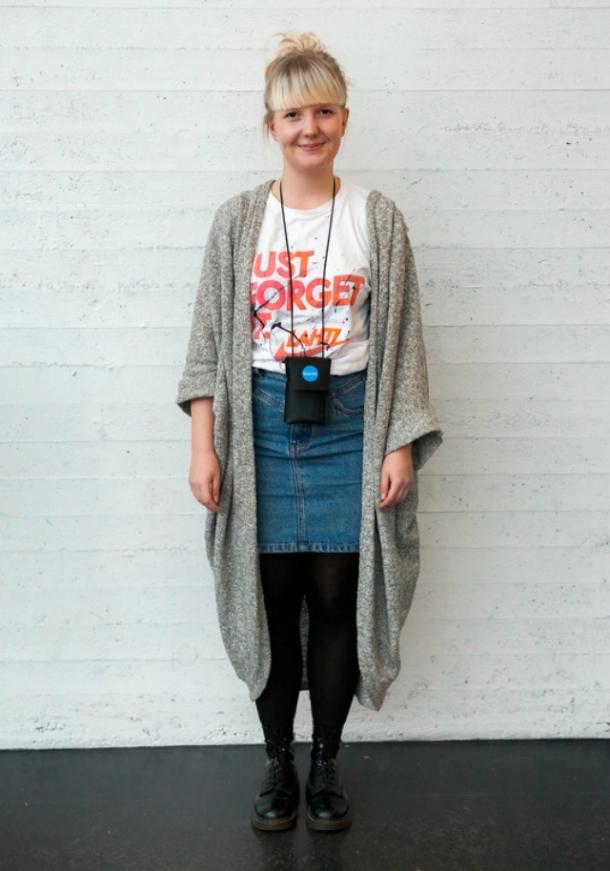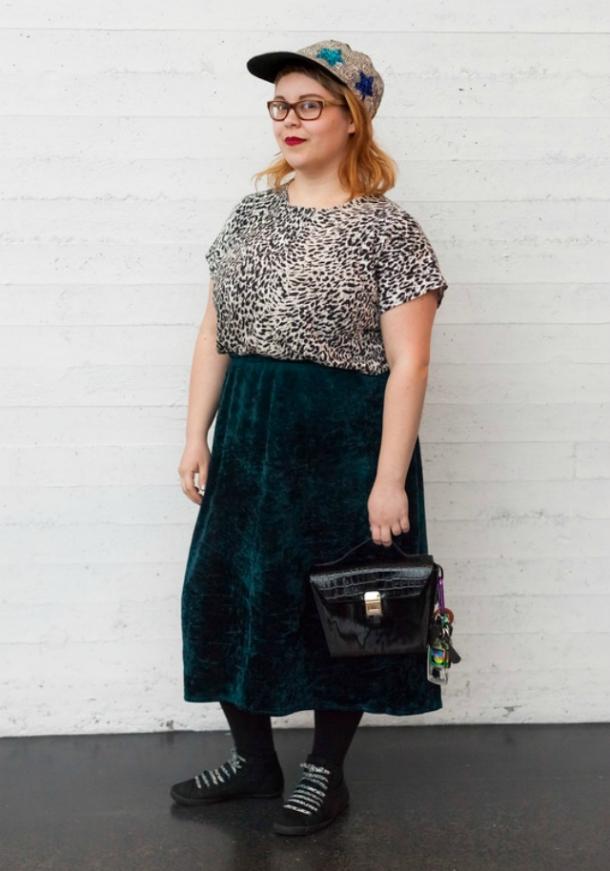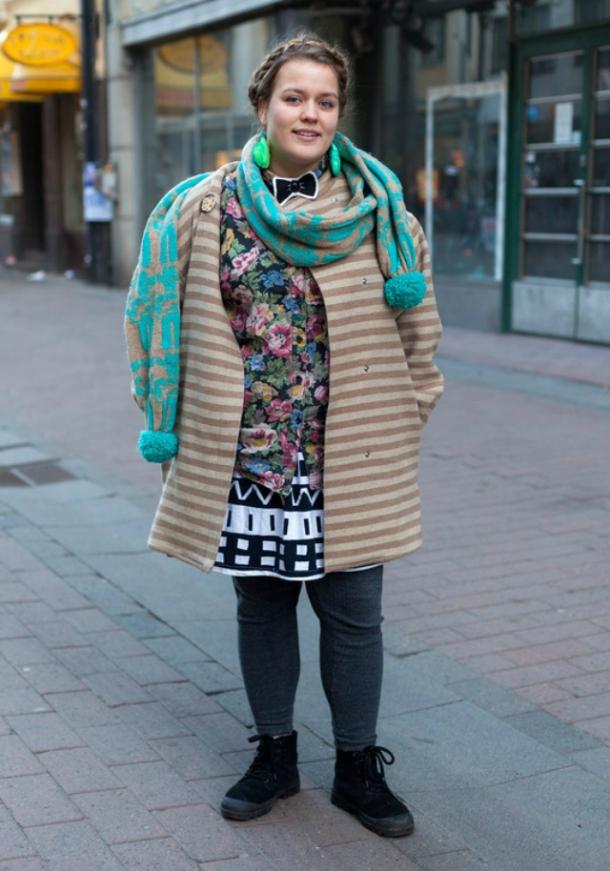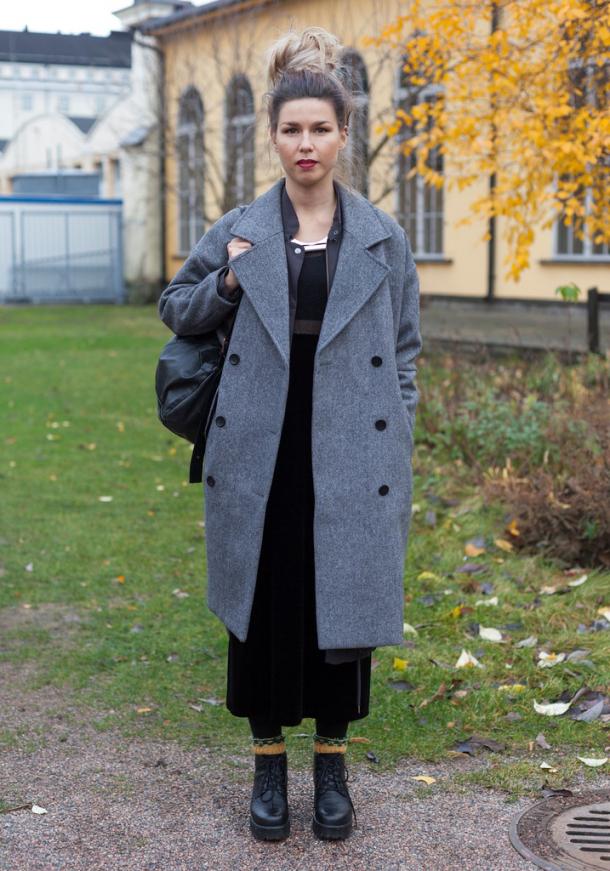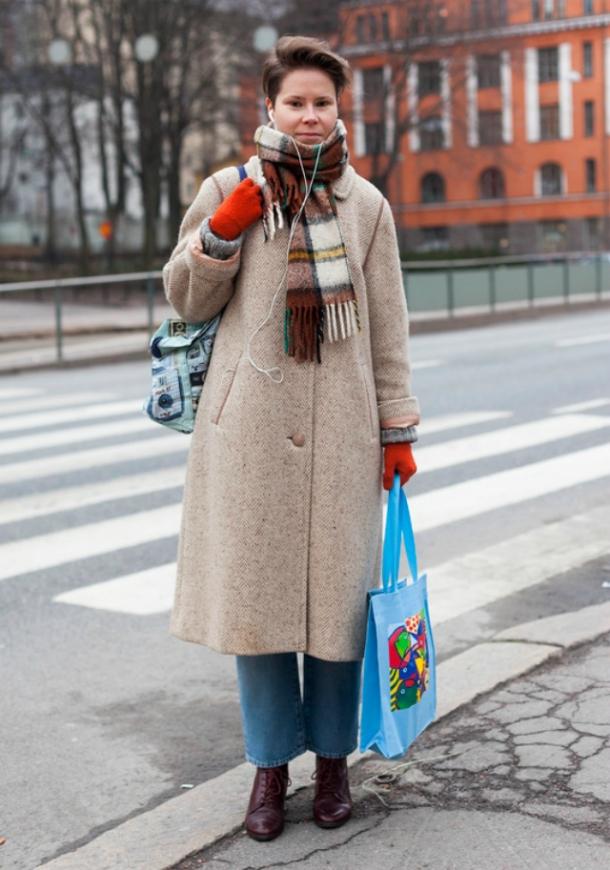 Another quite popular retro style - when the clothes of the last century, extracted with great effort and with less effort is not repaired, worn without the use of the image of modern elements. Only retro!
But these things in 2014, wants to buy fashion blogger in Finland Ida Rantala. In principle, nothing in this ultraeksperimentalnogo no onions.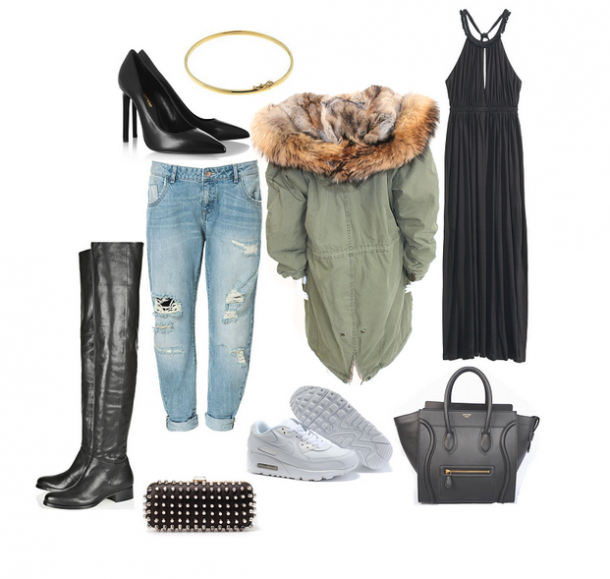 Black shoes Saint Laurent
Gold bracelet Kultajousi
Boots Jimmy Choo
Jeans Zara
Mr. Green Winter Park and Mrs. fur
Long dress H & M
Bag Céline
Sneakers Nike
Clutch Zara
If a talk about the Finnish brands, among them most known outside Finland, it is absolutely not popular (in terms pokupabelnosti) in the country - a brand Marimekko (favorite brand of Jacqueline Kennedy), Iittala and Artek, well, they are actively marketing in Finland itself IVANA Helsinki.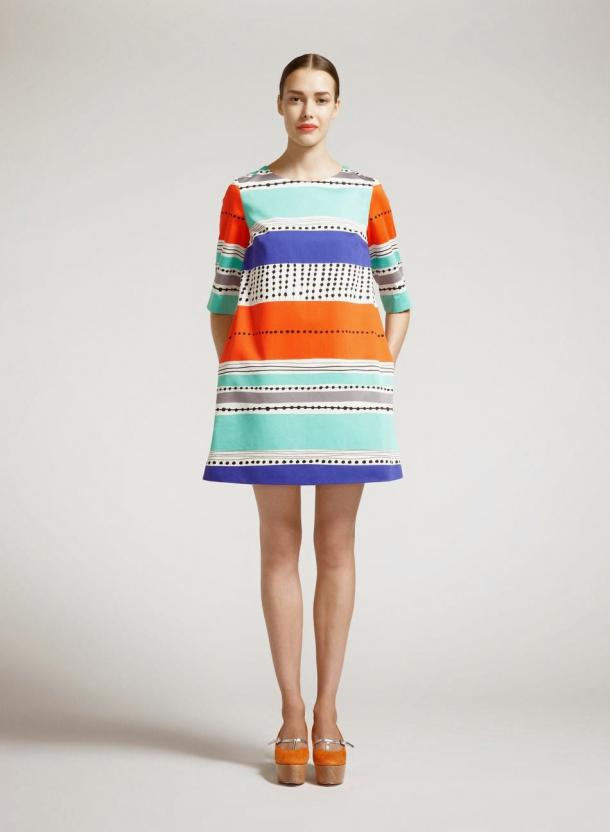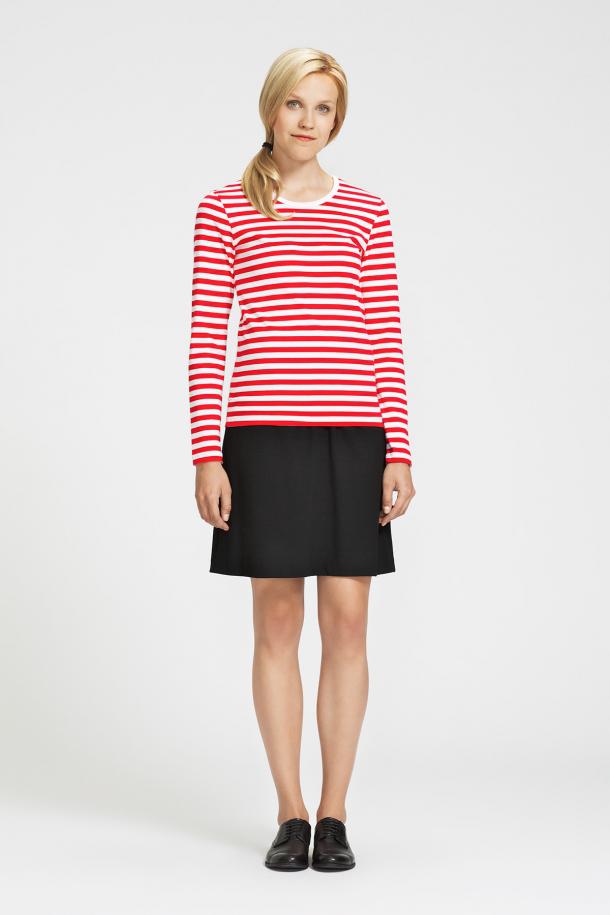 Still, fashion and style - it's not what the Finns excel. Clothes are designed to create comfort, it has to be, first of all, comfortable and relaxing, and working.