I have always wondered why the girls so much like the "bad" boys. Frankly, I myself often in such sinks and no exception hero Ed Westwick in the TV series "Gossip Girl" - Chuck Bass.
At first I was very skeptical about his hero - as something not much he drew me outside. But then she began to watch this show just for the sake to admire Chuck. Very pleased and attracted (my personal account) the fact that with each season, even with each series, his clothes are becoming more attractive, I would say intriguing. Despite the fact that Chuck prefers pantsuits and almost never bares her body, often simply impossible to look away. Therefore, I propose to see what changes have taken place in terms of style with the "bad guys" Chuck Bass for all four seasons of the series.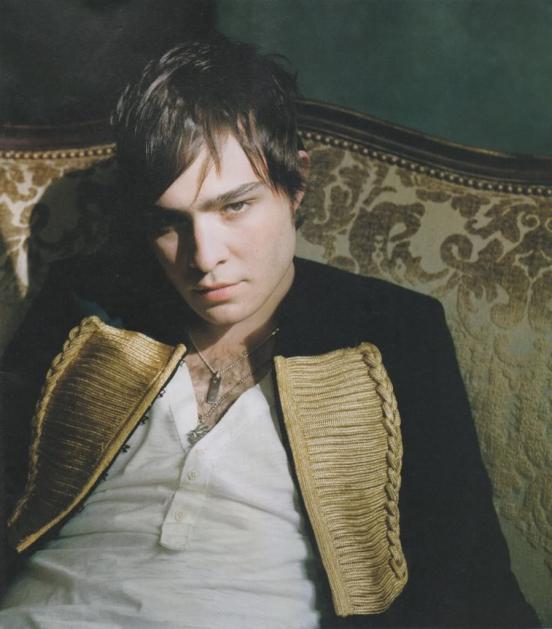 So, in the first season of the series it can be called "green" in comparison with the manner in which it appears in the fourth season of Gossip Girl.
It should be noted that in cold weather Chuck prefers to add to their images scarves: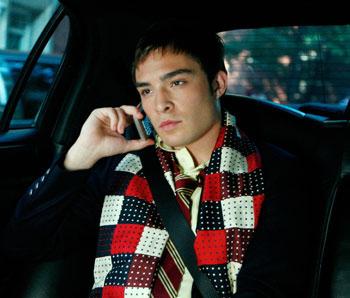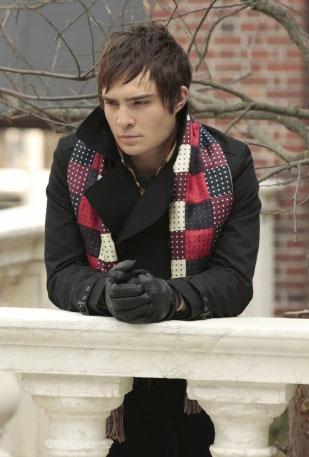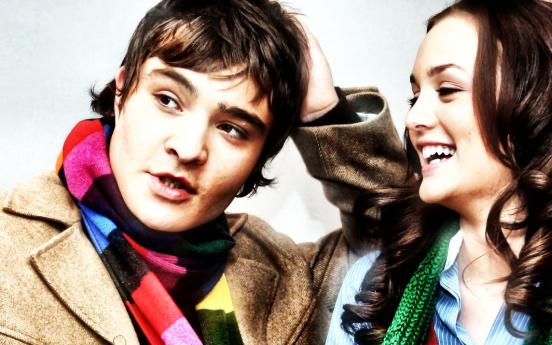 In the beginning he did not so much adhere to a strict dress as in subsequent seasons, so it can be seen in the clothing, which is dominated by a combination of interesting and unbanal ...