In general, human imagination is unlimited droplets - it is an axiom. It becomes particularly evident now, when everyone is trying to think of some sort to stand out from the crowd, except that it always attempts are successful? We got to have and clothing (immediately comes to mind is a meat dress Gaga) - sometimes produced wonderful creations, and sometimes ... better to just turn away)
Continuing the theme of my previous post about the paper dresses, I want to show a few more options: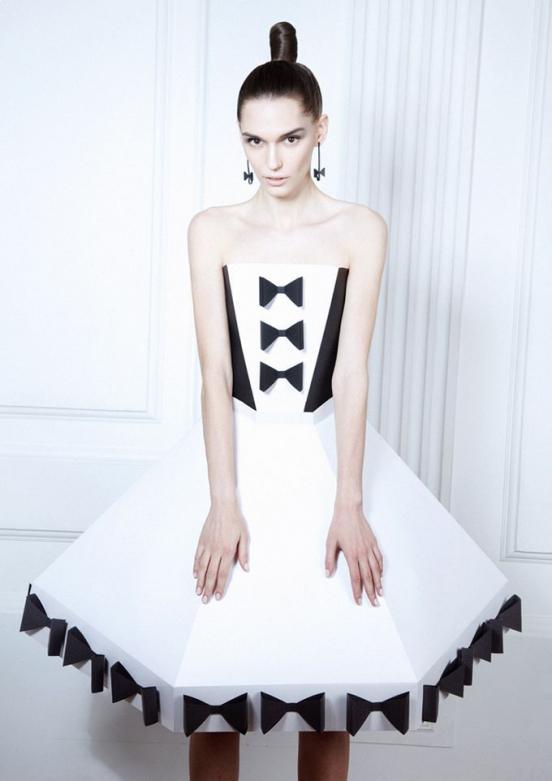 Previous and subsequent dresses have been created in the name of the studio Doberman Alexandra Zakharova and Ilya Plotnikov and some of them lit up in one of the editions of L'Officel 2009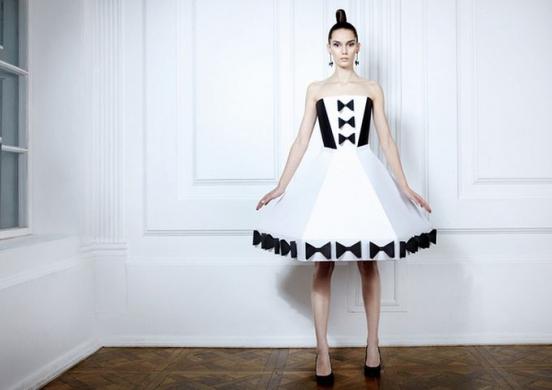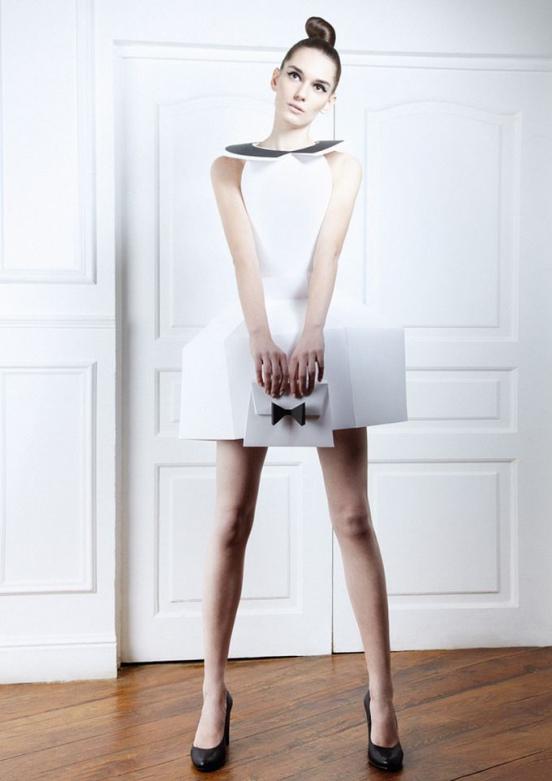 Bows look a bit unreal ... I certainly understand that they can safely build out of paper, but somehow I have the spectacle still alarming)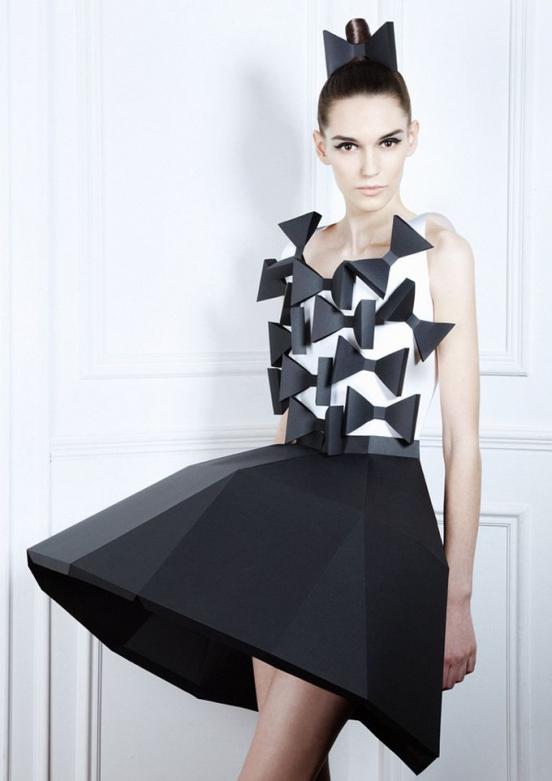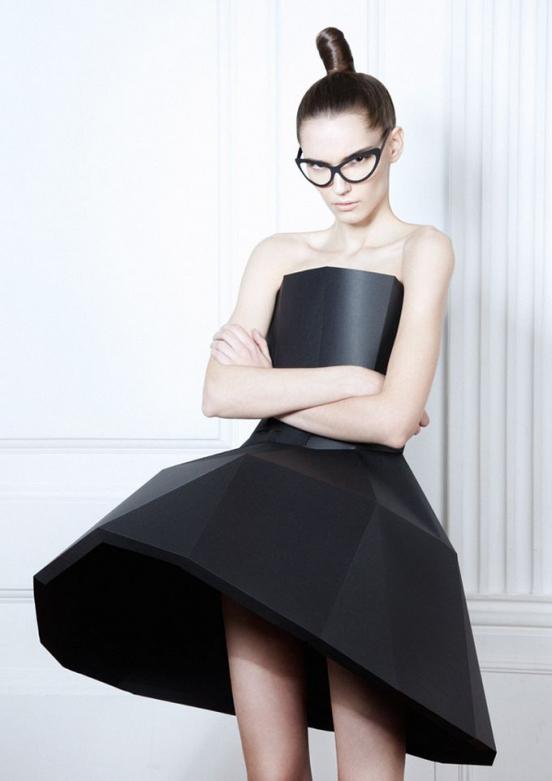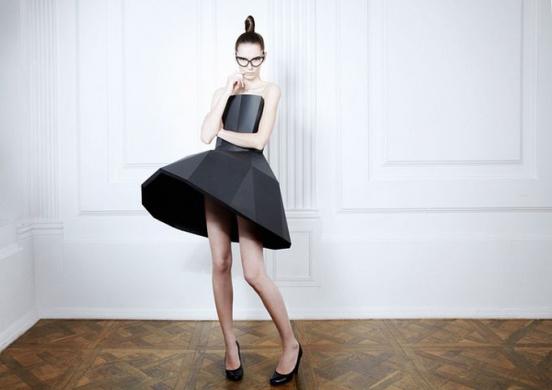 Round shapes in black and white collar and I killed, I want a dress only, preferably of cloth!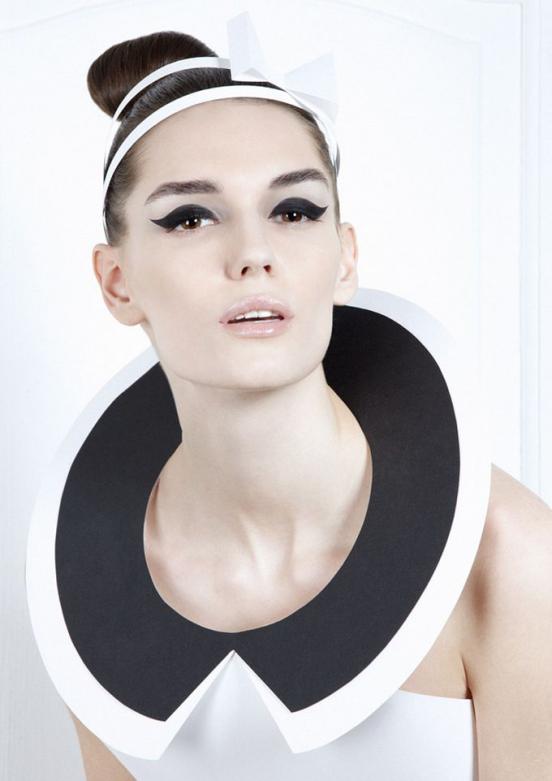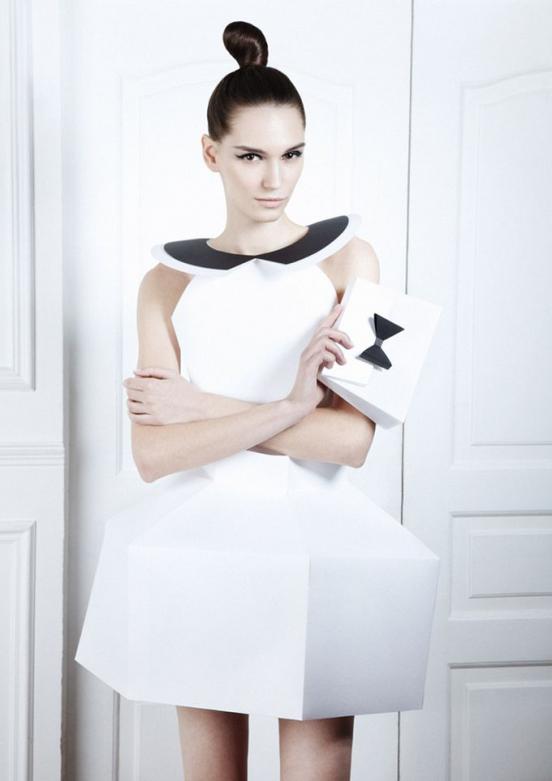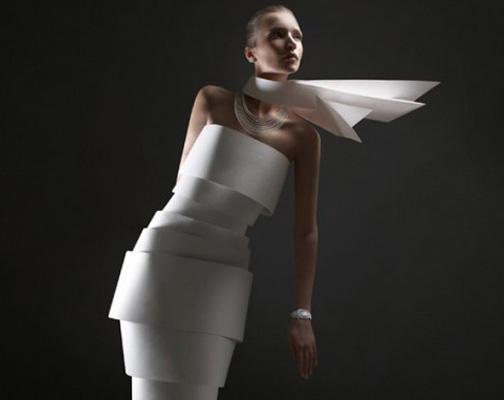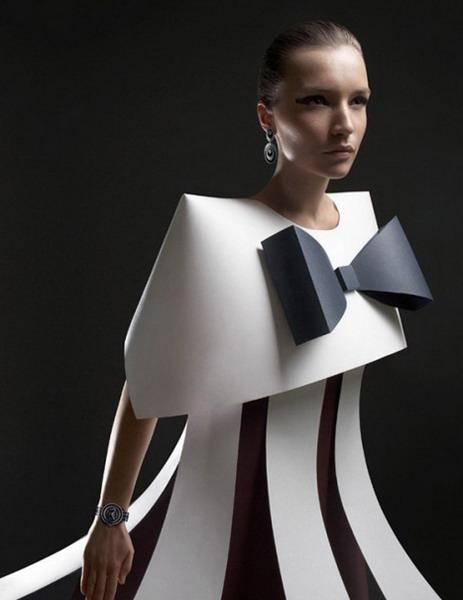 Alien Snail))) Charming headdress - my imagination is too rough will now nightmares dreams at night ...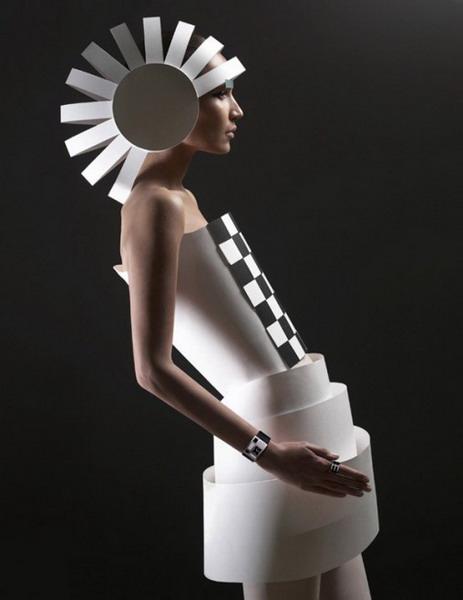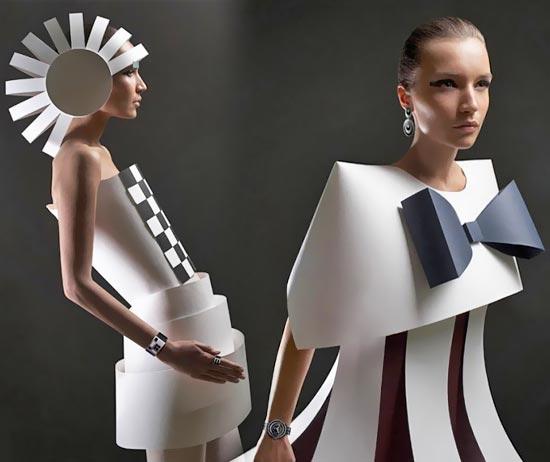 What follows is a small selection of different dresses made of paper)
This dress is made only from the pages torn out of the phone book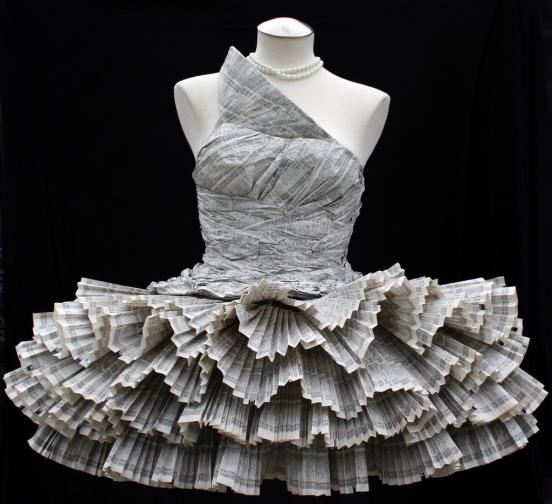 No less attractive dress look of colored paper: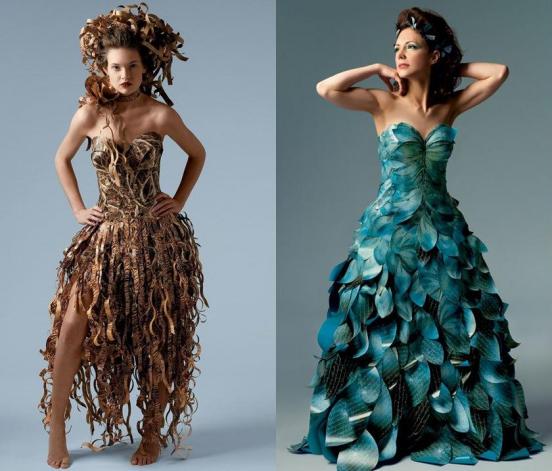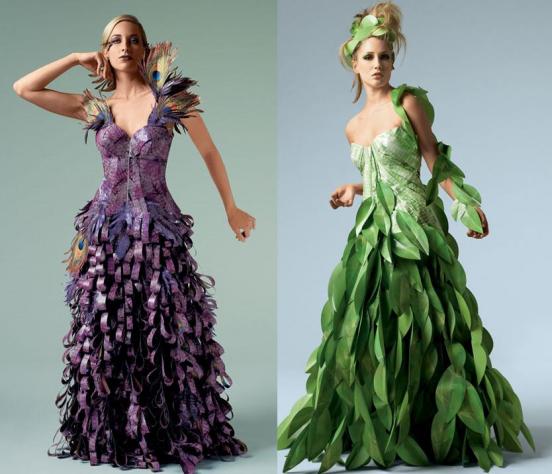 Well, you can see the paper - it's too corny, is that the course is all that arm comes ...
Although, the board of condoms also is no surprise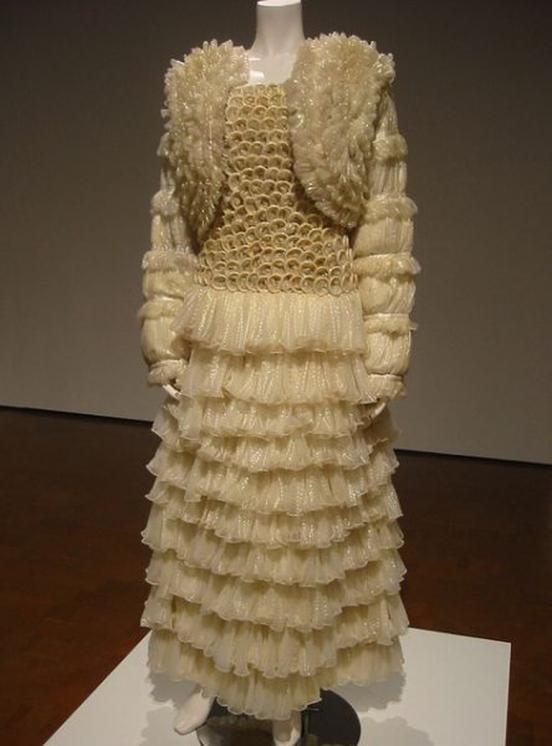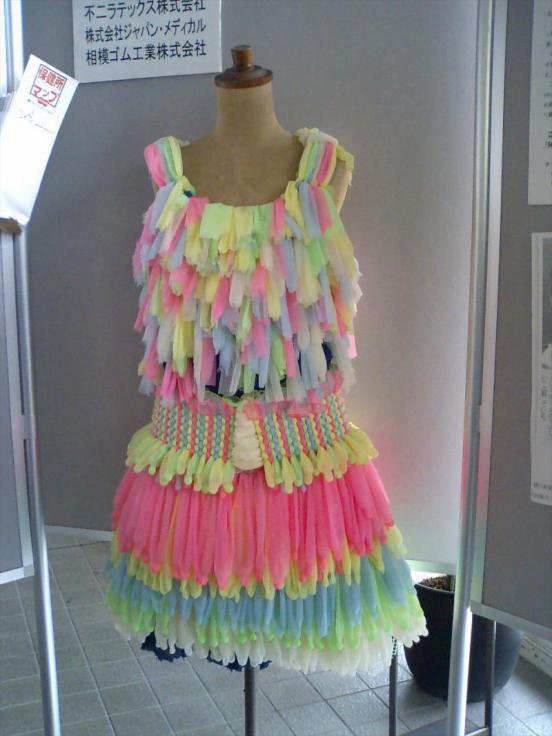 The dress of green leaves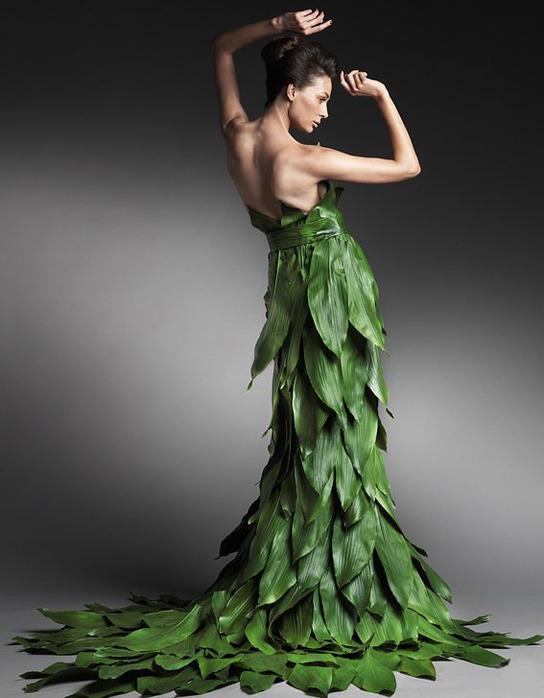 Oh, do not do without a dress made of hair)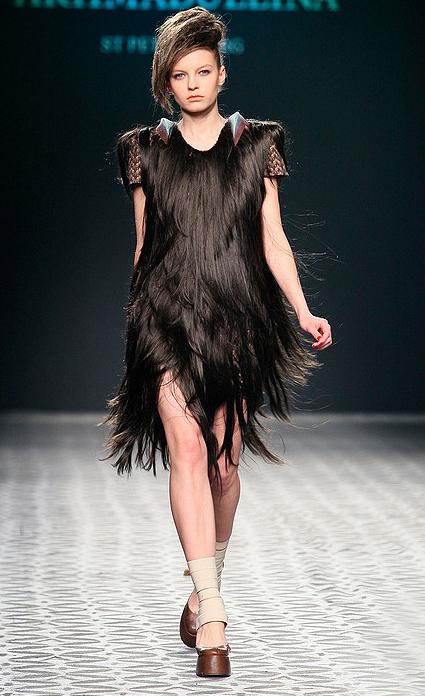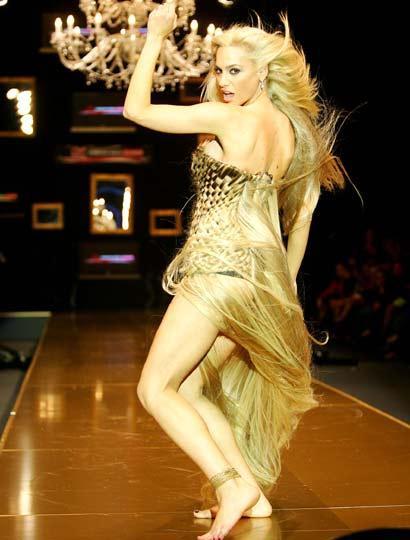 Chrysanthemums will also work, if you want to build a new dress: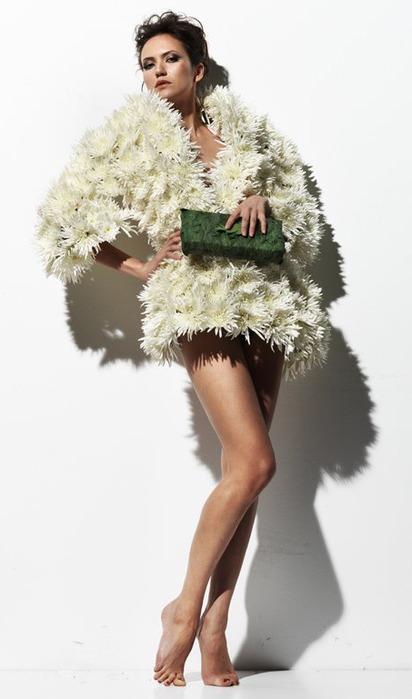 Flowers do not have, but the hand is the tree? Also nice!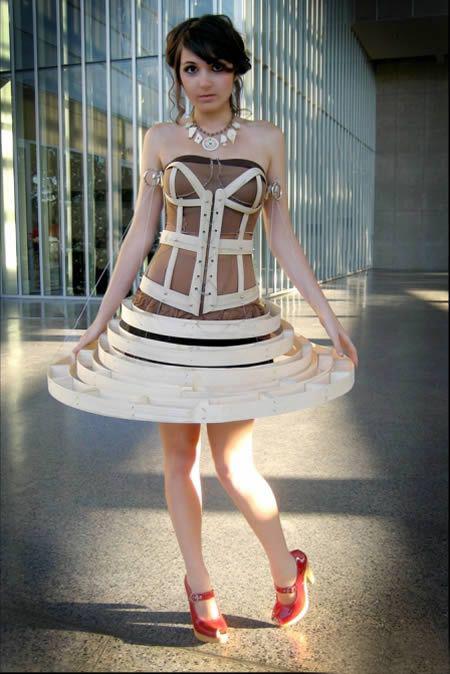 If you really want, then we can take the bulbs)))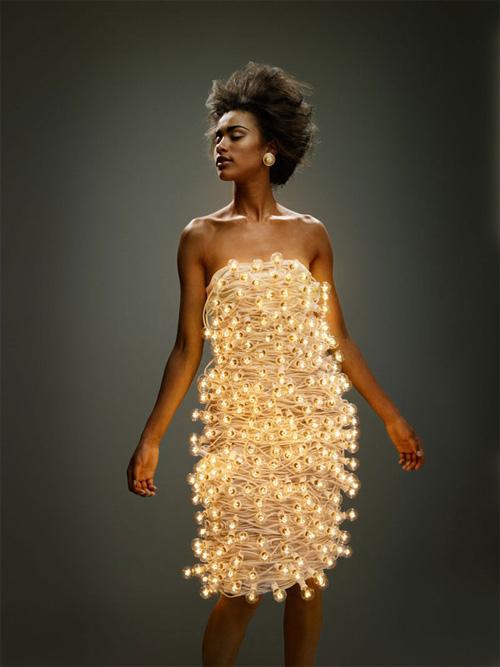 Caution Nervous better not to watch - the main masterpiece:
Dress !!!
of corolla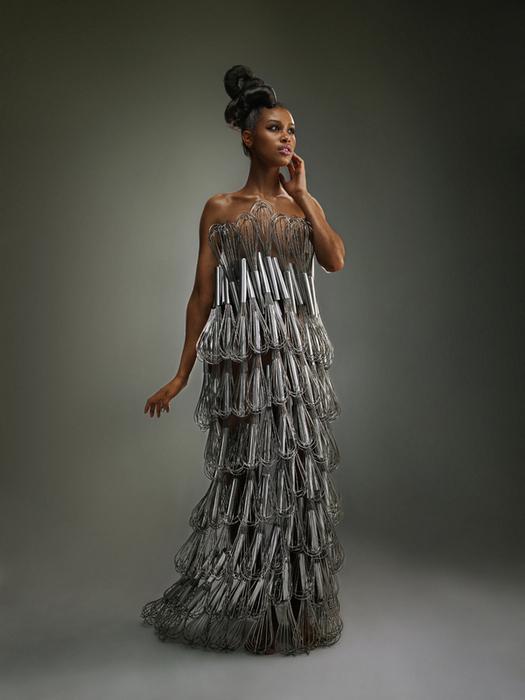 If beaters, telephone directories, etc. etc. home is not found, then we can use a garbage bag) can also get pretty cute)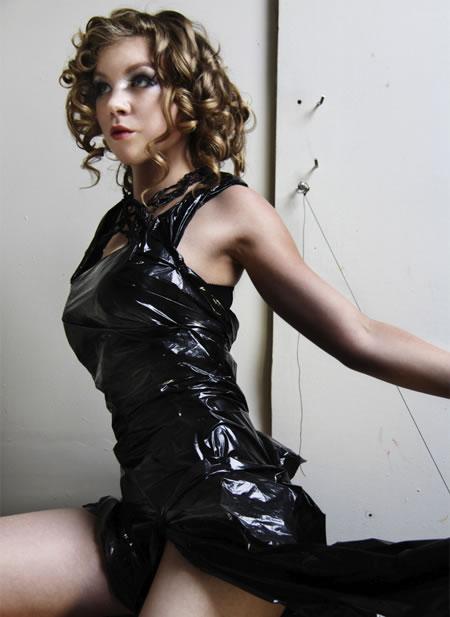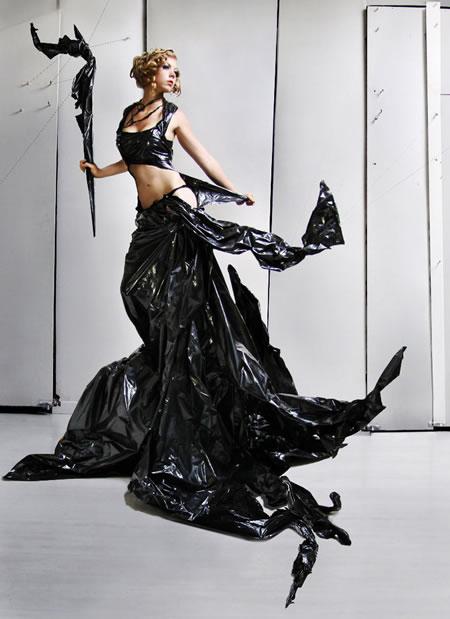 By the way, look at the dress Ke $ ha) did not like?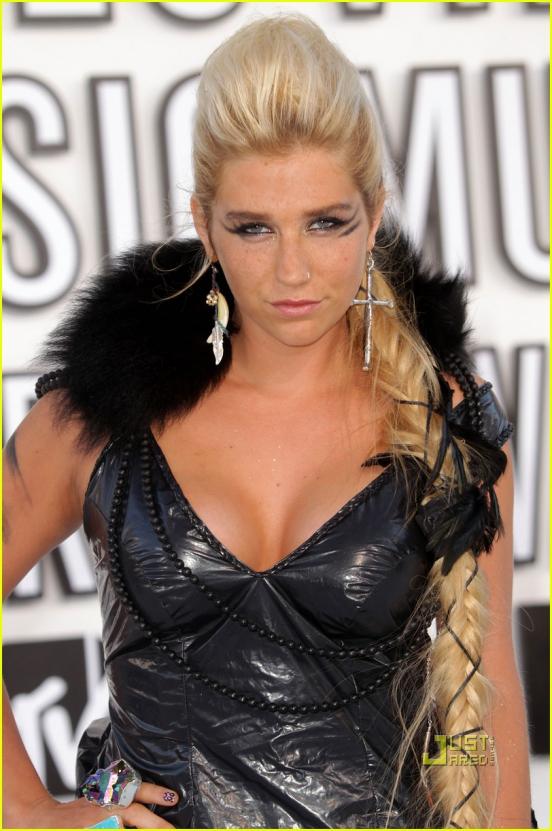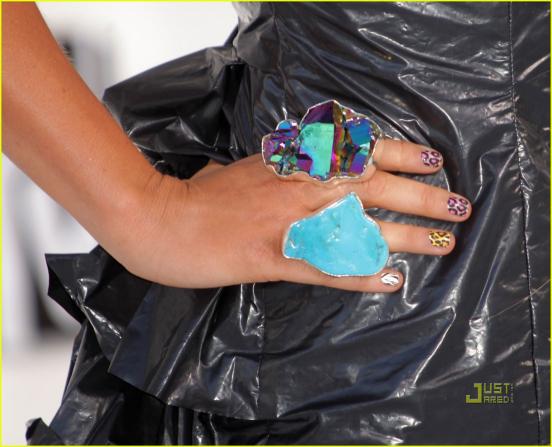 I feel, will soon no longer fashionable to wear simple dresses, it will be necessary to invent something sort of artsy and to just a little stand out from the crowd ...
Photo: papier-couture.com, skirmischer.com, designno.com