Today unbearably wanted to write about people who, thanks to an extraordinary sense of taste, could inspire our beloved Charles and John to the great masterpieces. That is about the fashion muses.
I made a list of top musical designers.
And headed its inimitable Isabella Blow - the muse and friend of Alexander McQueen.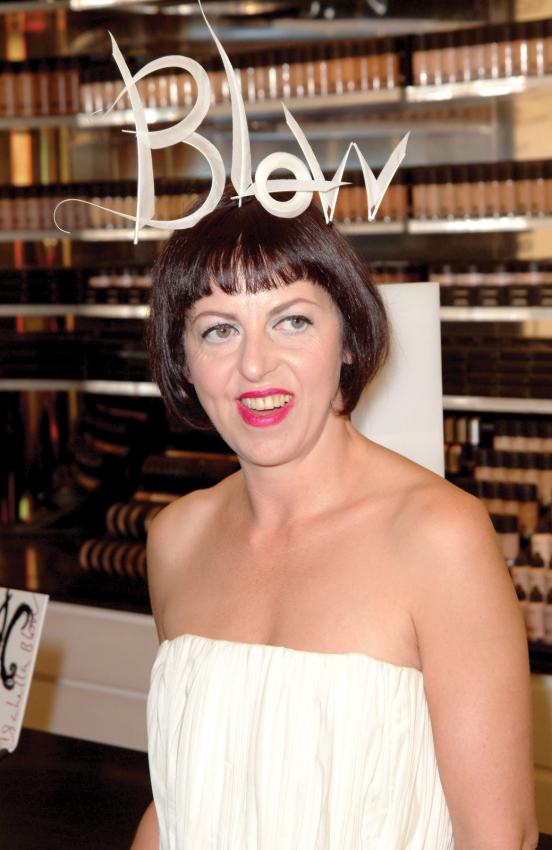 Her biography interesting and tragic. A descendant of impoverished aristocratic dynasty, Izzy Delvz Broughton as a child witnesses the death of his younger brother. While his father was mixing a cocktail, and his mother painted lips toddler drowned in a swimming pool. Also, a child falls in love for the first time ... Izzy in her hat. And it will be love for life.
One of the most famous headgear Isabella.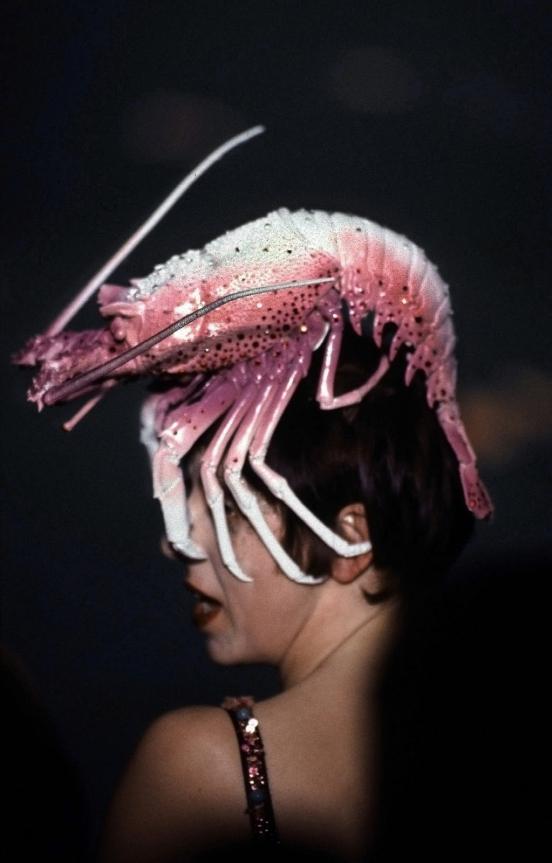 Youth Isabella held in London, my trading floors and biscuits. A 19 still goes to Columbia University in New York. She quickly finds its place in the bohemian life "big apple", is friends with Warhol, wearing different shoes Manolo Blahnik, and then became an assistant of the devil himself from fashion - Anna Wintour. Here and bloom of her talents - stylist and journalist.
Isabella held the post of editor of Tatler, Vogue, Sunday Times and advises Du Pont, Lacoste, and Swarovski, the world opens up two future fashion guru - Alexander McQueen and Philip Treacy and 90s popular models Stella Tennant and Sophie Dahl. At the same time it is constantly in need of money because of their extravagance.
Isabella conviction of ugliness, but that does not stop her happily married. But happiness lasts as long as she was not diagnosed with - ovarian cancer, and after that to be far more terrible for her sentence - infertility. Soon after the marriage is crumbling, and Isabella attempted suicide. Outcome jump off a bridge - fractured ankle, inability to wear your favorite heels and permanent depression.
By the mid-2000s, the only thing that keeps Isabella in this world is fashion. However, the magnificent hats and expensive trinkets in the end turn out to be powerless, and in 2007 during a party Blow etched herbicide.
This event strongly influenced McQueen. He fell into a deep depression, devoted muse favorite spring-summer collection 2008, and, as a result, Isabella survived only three years.
Despite its unconventional looks, Isabella Blow, fashion for the world and for me personally is a style icon that gave us hundreds of inspiring images.
Second place in my top - sheet takes Katushev Nian - a black model, the favorite muse of my favorite designer Yves Saint Laurent.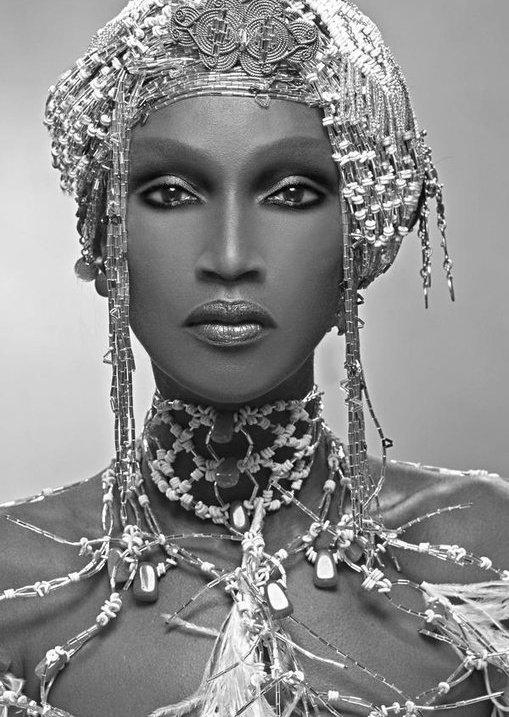 Katushev Nian is for me the epitome of not only the special wildlife of femininity, but also the incredible courage.
The future model was born in Guinea. At seventeen, she married and had her first child. Then immigrated to France in 27 years, began her modeling career. Soon she became a favorite model for Yves Saint Laurent.
After ten years of fruitful cooperation with the best fashion houses, Katushev left her modeling career and devoted his life to the fight against female circumcision - a ritual ever deny women sexual pleasure. She was subjected to this barbaric operation, common in the African countries, the age of nine.
In recent years, Katushev held in Paris. Life is beauty tragically under mysterious circumstances at the beginning of 2008. Her body was found in the Seine.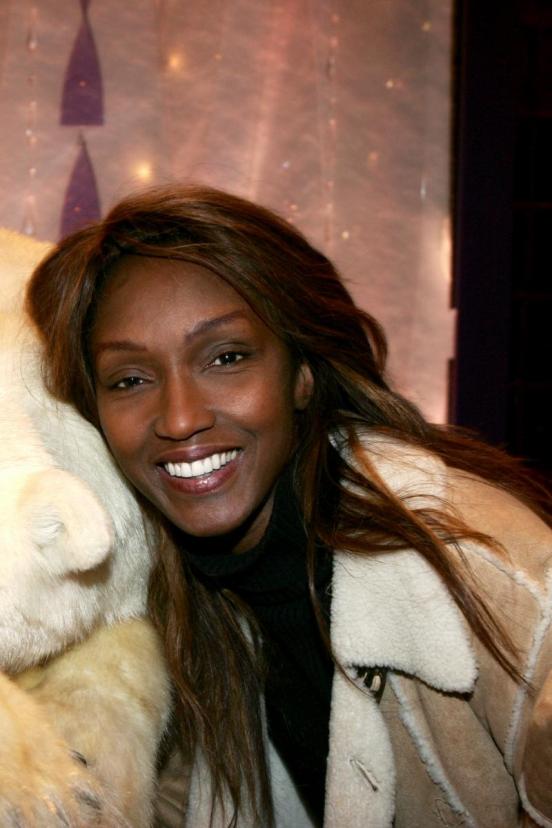 Third - immaculate and beautiful Audrey Tautou, a few years ago, the former muse of Chanel. Well, who is not a Parisian Amelie, can inspire the creation of images of the French fashion house and advertise «Chanel №5»?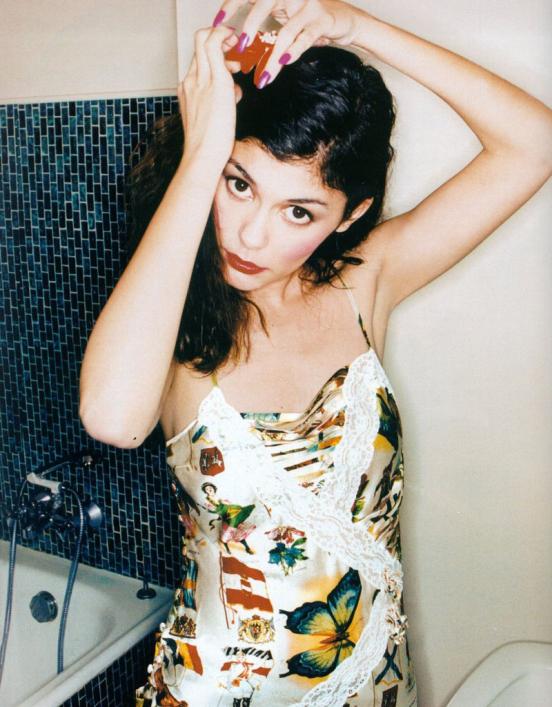 Audrey Tautou for me an example of style, not so much because of her personal taste in clothes (in real life, it rarely hits the camera lenses), but because of her roles. She chooses only stylish role in a stylish movie. "Amélie", "A Very Long Engagement," "like - not like" - is for these three films can be praised to the skies. Plus, these roles her gentle eyes look - beads and it automatically becomes a favorite actress.
On the role in the fashion of her movie "Coco Chanel" and the big-budget "The Da Vinci Code" will close my eyes and I will assume that all have setbacks. In the first she portrayed a cruel and constantly sullen Chanel (and I want to believe that the idol of fashion was absolutely not the same), and the second - bored Sophie Neveu, that the pursuit of the holy grail, well, quite interesting. In general, in spite of all this mess I believe Tautou is very talented.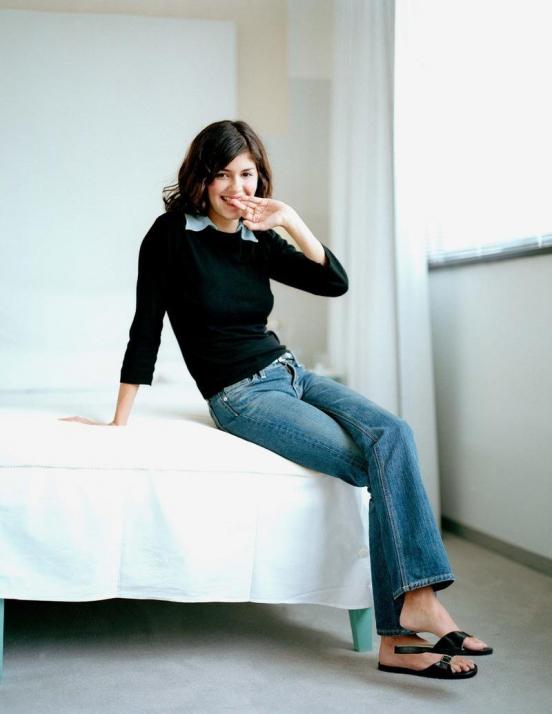 Fourth place - the muse of Marc Jacobs Sofia Coppola.
Sofia I love not for its complicated destiny (her fate to be envied), and for the light movies, easy style of dress, because it is not real celebrities, but a real woman, and, of course, for the fact that inspired Jacobs to work.
This collaboration seems to me the most interesting, because difficult to imagine how calm and elegant Sophia can inspire the creation of the motley kitsch, which is famous for Louis Vuitton.
But the fact remains - the director of "Lost in Translation" in some way linked to purple zebras.
Fifth place in its list I give tuneyadke and socialite Daphne Guinness. During her name reminds me of the wonderful film "Some Like It Hot," for her hair a la Cruella and good beer «Guinness», which long ago began producing her grandfather.
I do not like the Karl Lagerfeld muse she actually is?
I do not like socialite, removing - writing - composing - singing all the small stuff. And Guinness is no exception. She knows only one thing - to dress effectively. It is because of the effect that it produces on my innate sense of taste with their gorgeous dresses, and I look through society column mentioning her name.
Yet in my heart I respect Daphne for moderate outrageous clothes - extreme, but not Lady Gaga. If I was the owner of her millions, then, surely, would be much more boring dressing.