"To the top often leads the hardest road" - likes to pop diva Christina Aguilera. This expression refers to itself, because a truly happy childhood she never had. Christina's first memories are connected with the terrible quarrels parents who turned her life into hell. It kept afloat only music and sincere faith in the best. A small Christina had only one dream - to become a famous singer, get out from under the yoke of a father (his father was "poisoned" the life of Christy, her mother and sisters), and also to help his mother and sister. This dream was launched as early as seven years old when her parents divorced, and future asterisk moved to his grandmother.
Granny planted young granddaughter good taste in music, and was the most severe critic Christine. Largely because of this early childhood Christina won in music competitions and was one of the main promising singers. "The little girl with the big voice" came on the show "Mickey Mouse", where she performed on a par with Britney Spears and Justin Timberlake, and later recorded the soundtrack for the Disney animated film "Mulan." With just one song Christina was able to win the love and respect of many recording studios, and one which has signed a long term contract. Cristina recorded her debut album and embarked on their first tour. Later, Christina said "I think I felt happy? I did not care about all these record sales. I hated his image and had thought to leave show business ».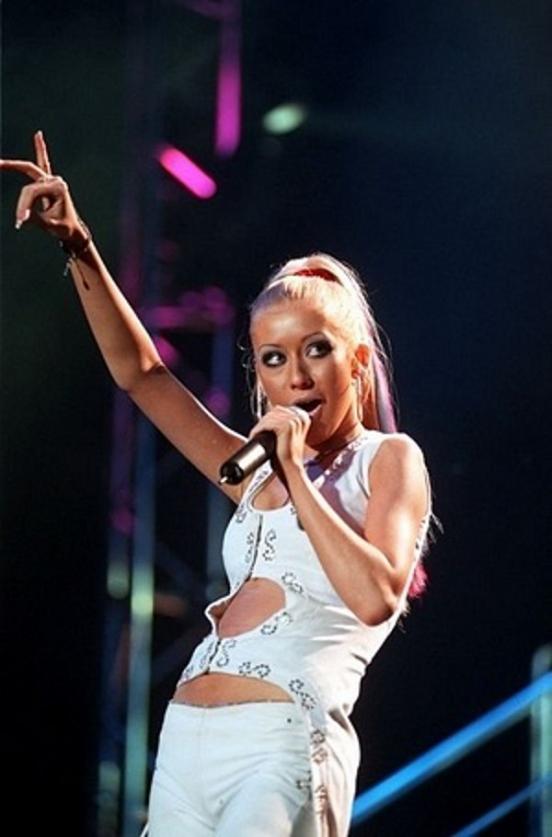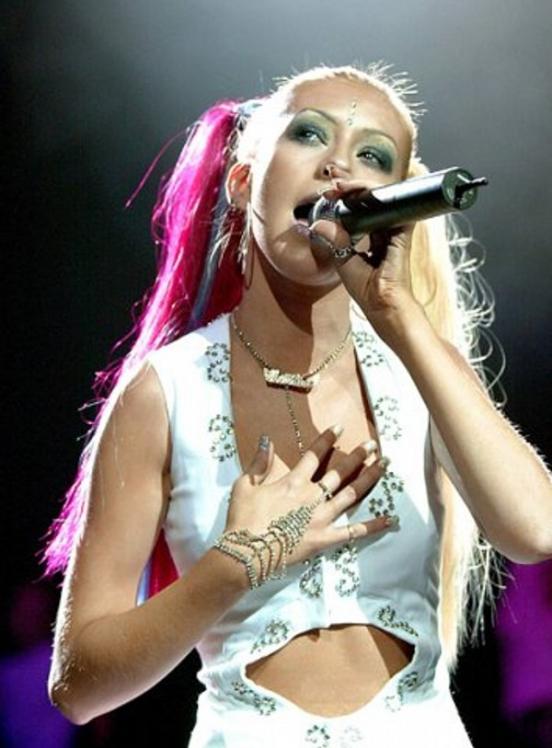 Realizing that nothing good is not over Aguilera began experimenting. "It's in my nature, I love to explore the creative potential and is ready to risk" The risk diva Christina Aguilera changed her image and repertoire. She became extravagant girl in tattoos and piercings. She was afraid of nothing and boldly stormed the charts. Her album «Stripped» and tour «Stripped World Tour», devoted to his door, will remain forever in the music archives.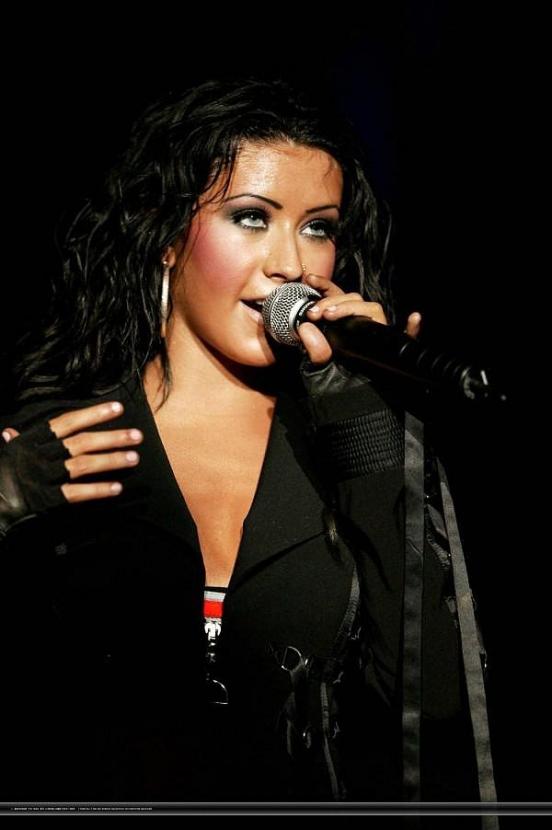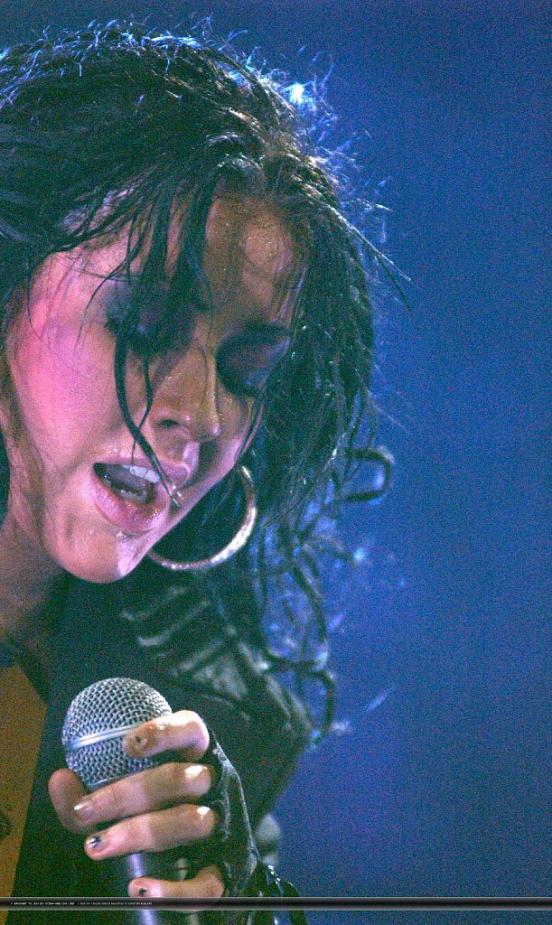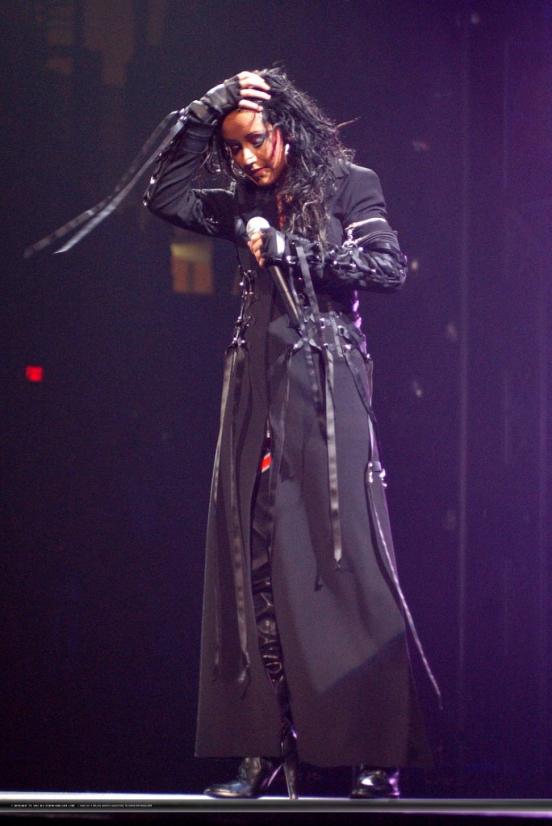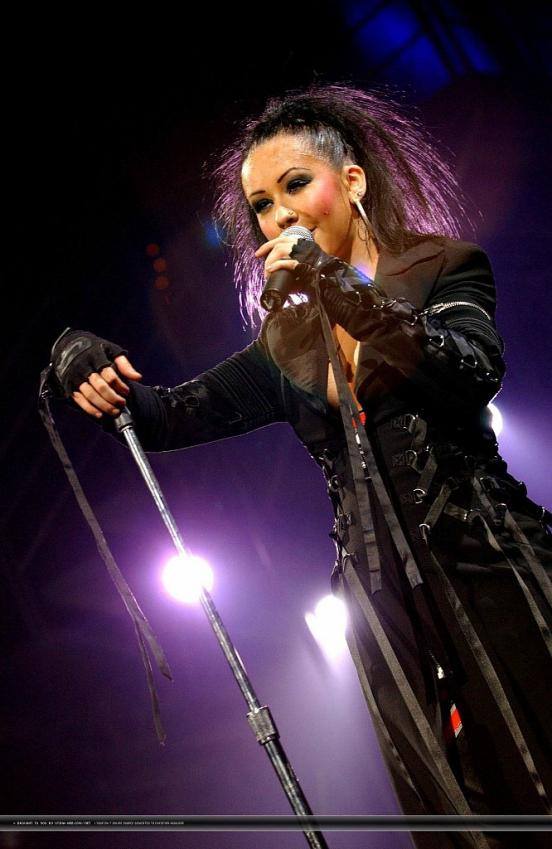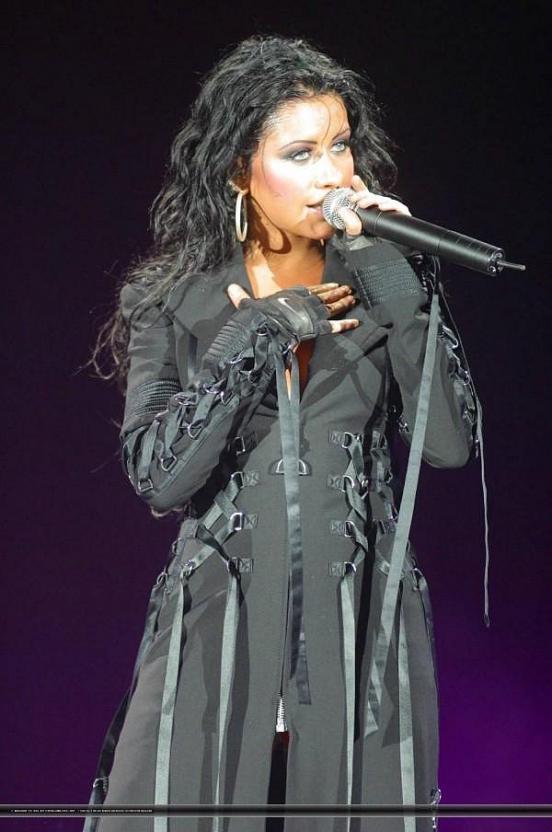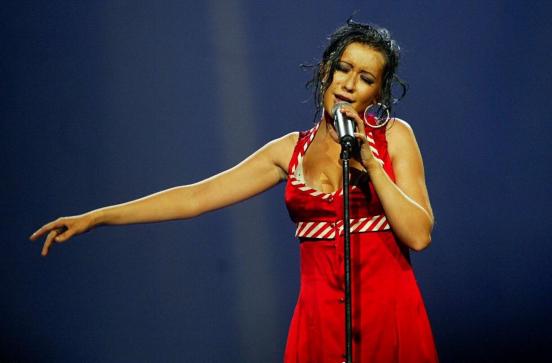 Managers singer puzzled, what will happen next ... And then came the turning point - Christina dyed blonde, changed its style and become a mature woman. She married (and later divorced) and had a son. Now it was not the same rebellious and new people all with the same famous name - Christina Aguilera. Perhaps the tour «Back to Basics Tour» can be called the best in her career.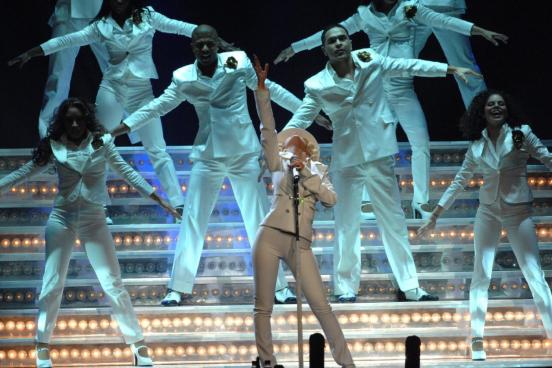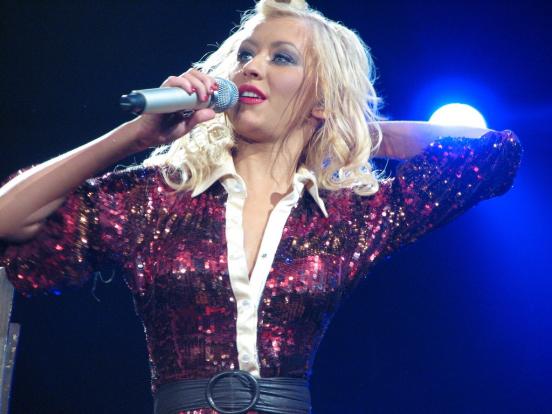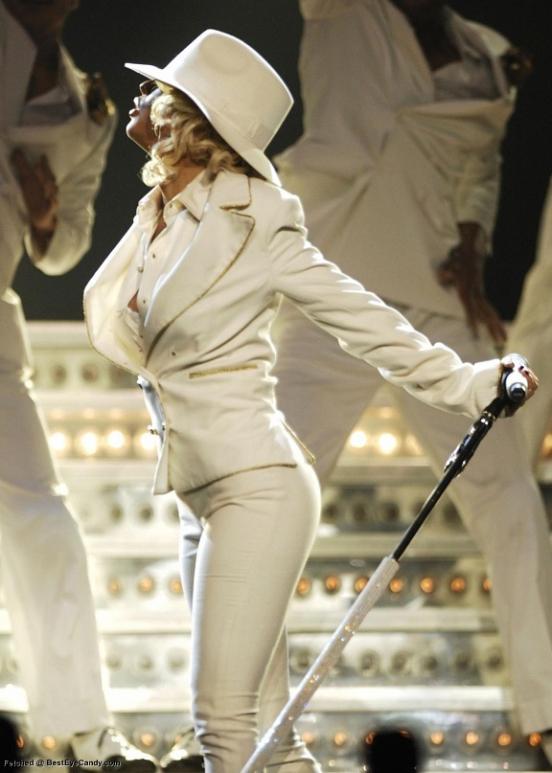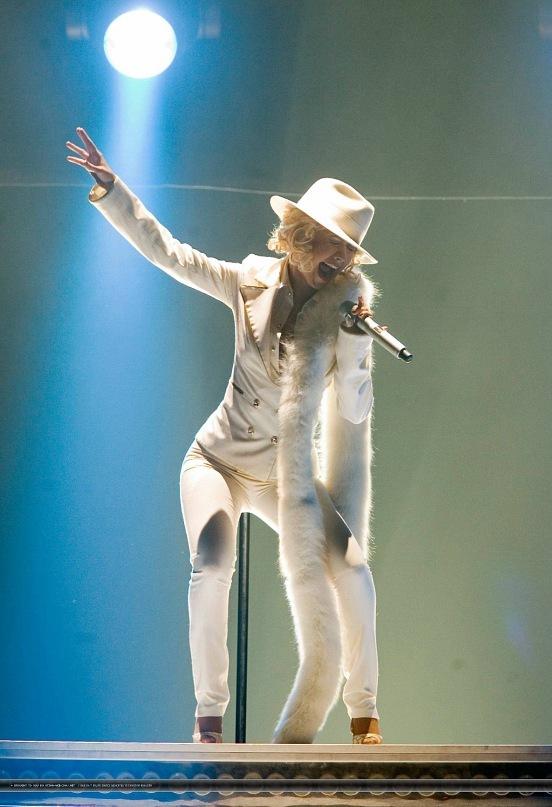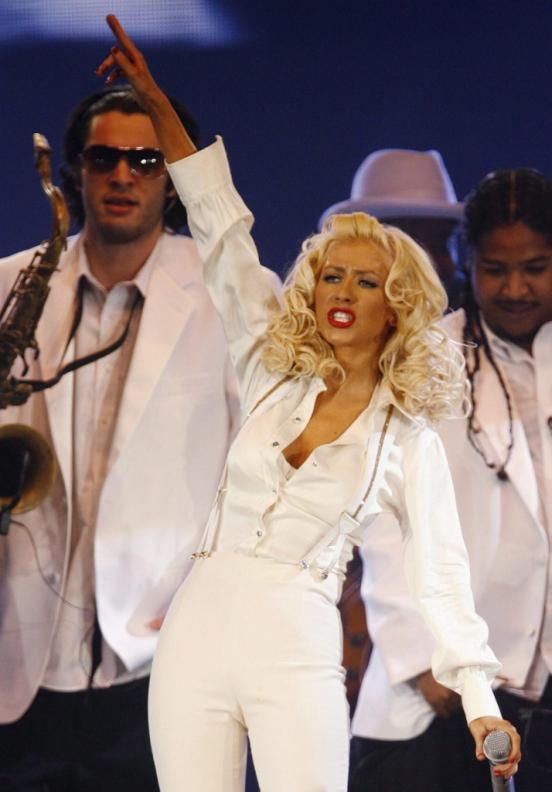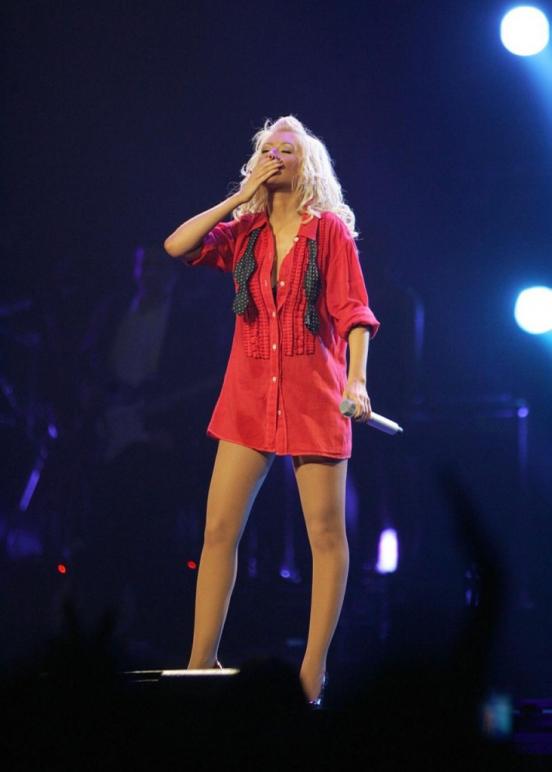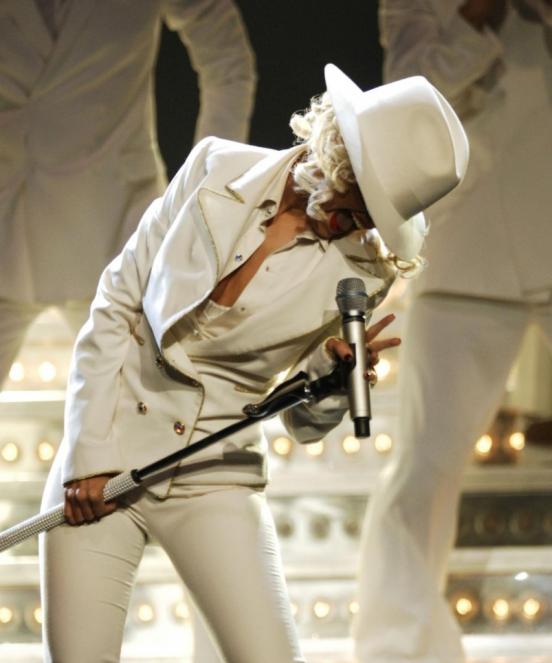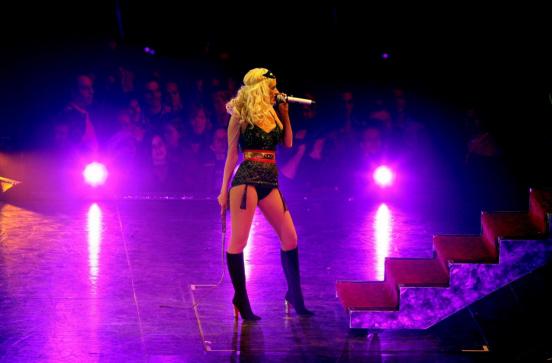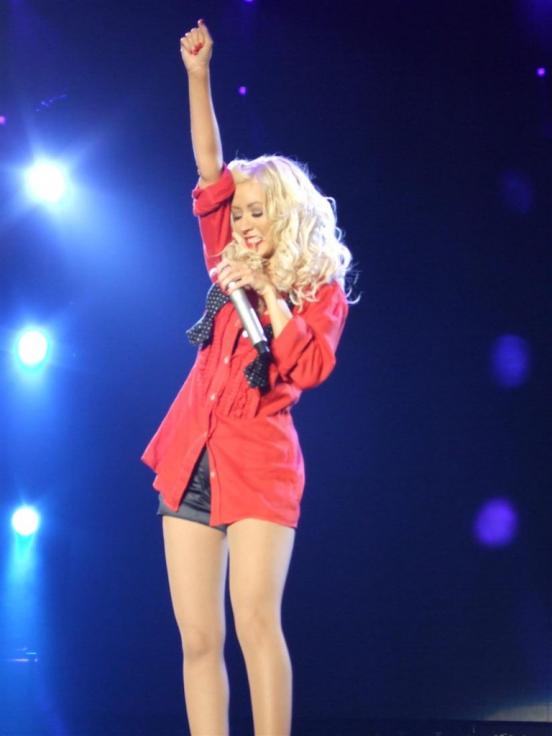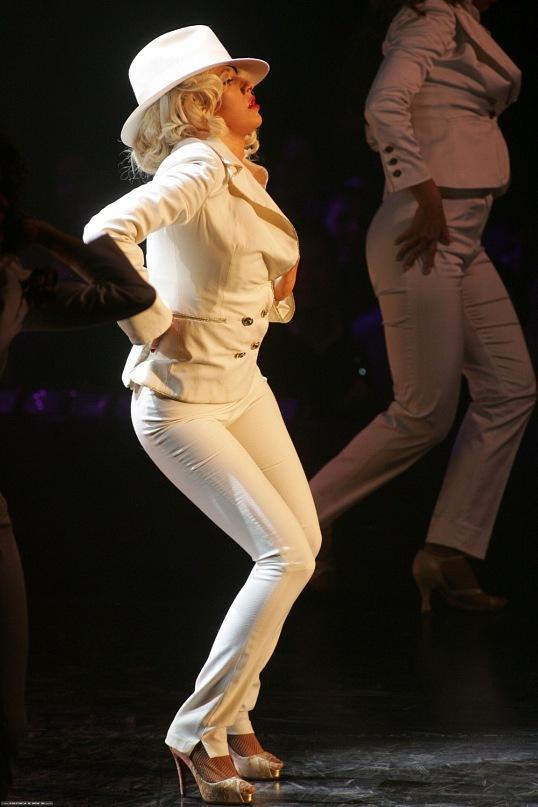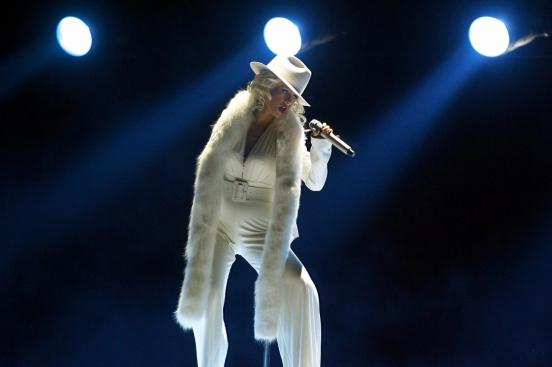 Now with new songs and touring Christina fans are not happy, but they still hope for a miracle bezzabvenno and peacefully waiting. Just a career of this singer was 5 rounds, but only three of them, with the photo I showed you, are fundamental to its success.
By the way, if you notice, Christina quite often changes its image. Let's look at the "evolution" Chris ...