Popular American singer Christina Aguilera (Christina Aguiera) starred in a photo shoot Reuven Afanadora, which was published in the Russian edition of the magazine Citizen K, the release Fall 2008.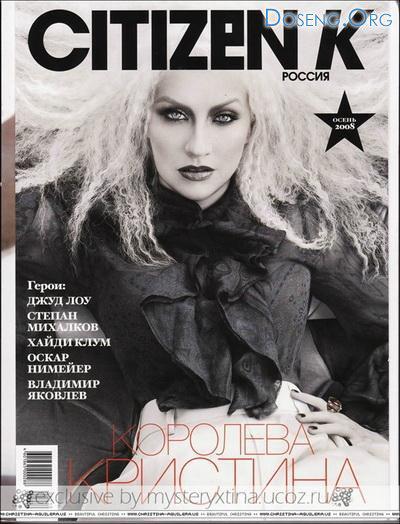 Last week, Christina Aguilera first appeared on the stage after she became a mother in January this year. Presentation held during the awards ceremony MTV VMA 2008.
In addition to returning to the scene, Christina Aguilera is going in November this year to present their greatest hits album titled «Keeps Gettin 'Better: A Decade of Hits».
In connection with the planned output collection of the best songs of Christina Aguilera, presented her fourth studio album will now only in 2009.