I want to introduce you to the source of power, energy, youth and infinite positive, namely with my heroine - Meryl Streep. It's hard to imagine how one brittle (or not) the woman holds so much emotion, her face - is the most vivid and emotional face of all known to me.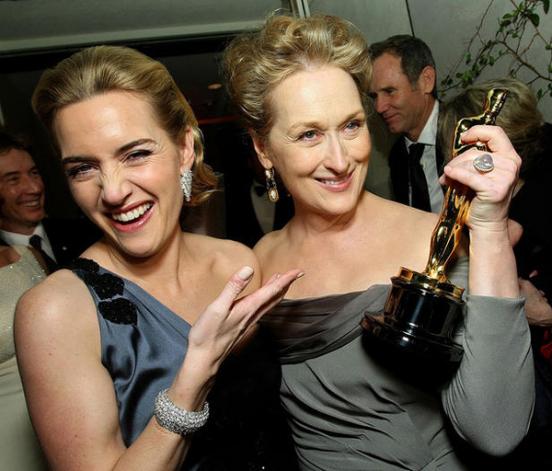 To be honest, I have not watched the young years of a career Meryl, more than that, I did not even know of its existence as an actress, and for the first time this extraordinary woman caught my attention in 2005, appearing in one of my favorite movies - My best lover - where Meryl played professional psychologist and a strict mother with Jewish roots.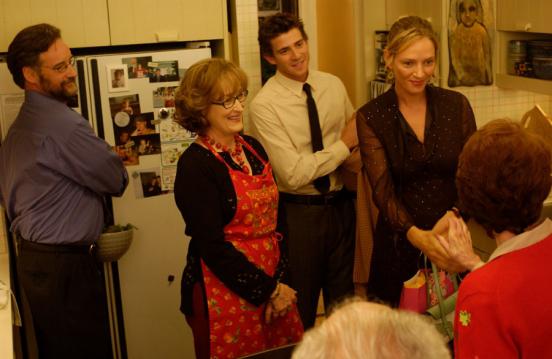 This film was the beginning of my love for the person Meryl Streep, which has always played a fountain various emotions ...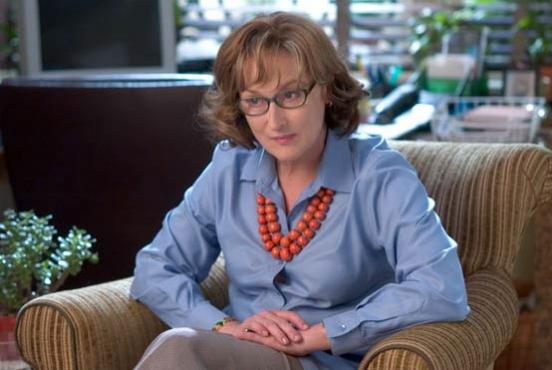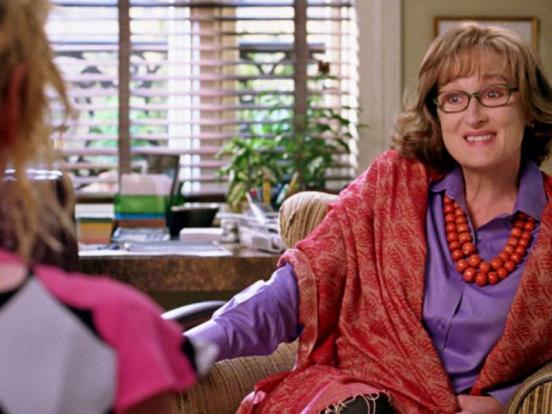 I looked through this movie many times, and with each viewing, surprisingly for themselves, to read all the new excitement, surprise, shock ... her face
and even the appearance of Uma Thurman in this picture, is not made me switch my interest heroine Meryl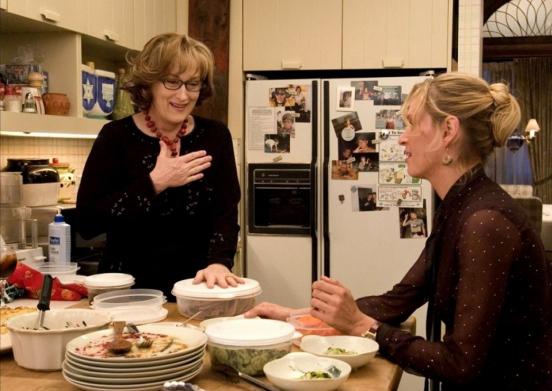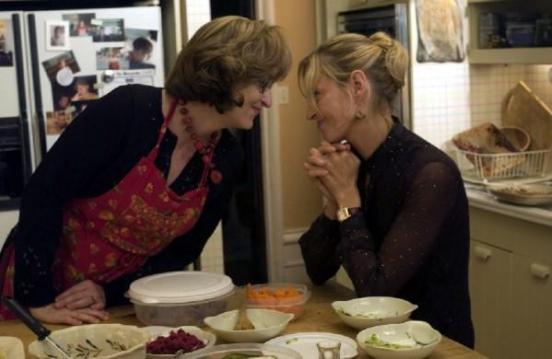 further more! Somehow, I do not remember whether it was the autumn cool evening or ... actually, is not so important, I called a friend with a proposal to spend time with a bottle of wine and watching the two films, namely, the musical Mamma Mia and The Devil Wears Prada, Guess whom I saw there ?! Of course, my heroine - Meryl Streep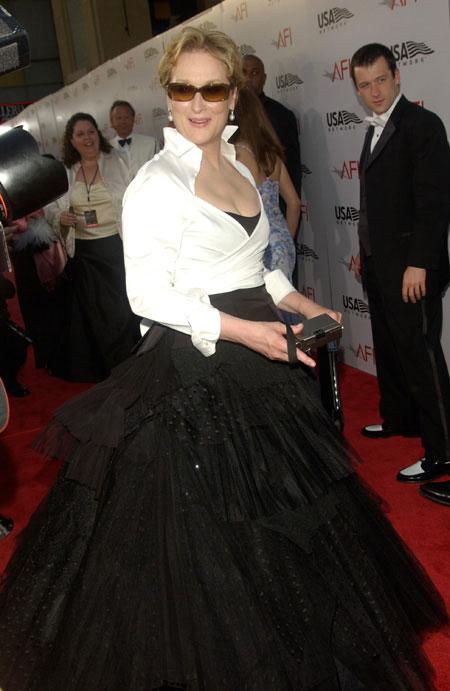 First we started the film, which is called a double meaning - The Devil Wears Prada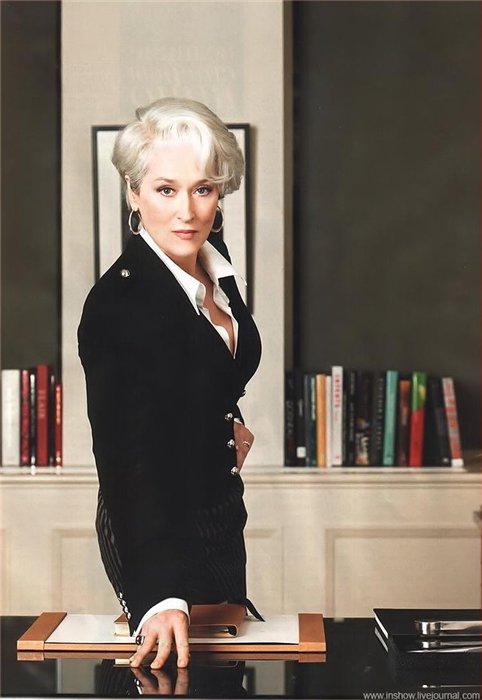 I was delighted with this picture, and even deeper in my heart she came - my heroine!
Must pay tribute to Meryl Streep, playing a strict boss of the fashion house «Prada», she showed style, nerves of steel and the same fireworks of emotions, but it is well hidden behind the mask of "Iron Lady»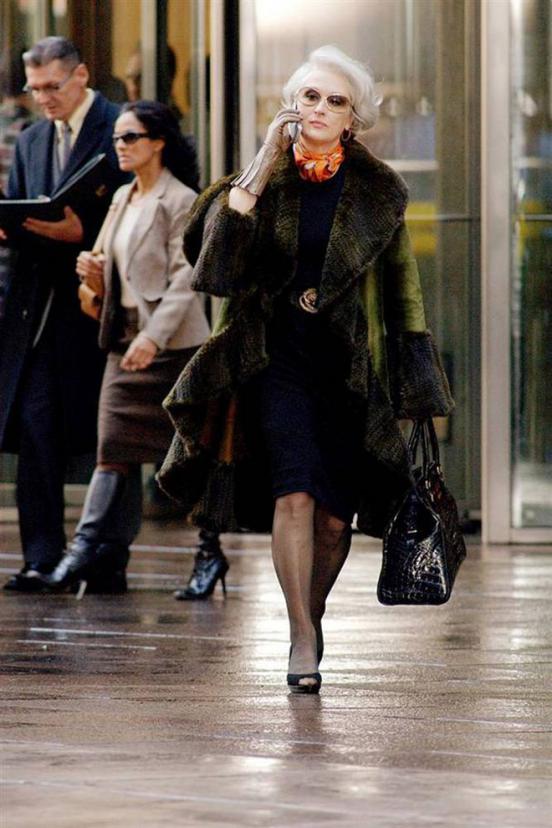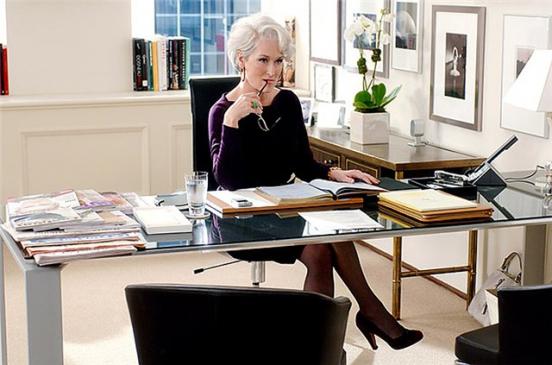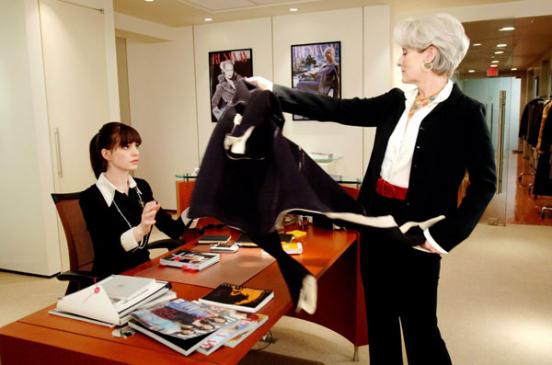 Emily Blunt and Anne Hathaway should be thankful for the opportunity to play in a pair with it! (sorry for such a strong word)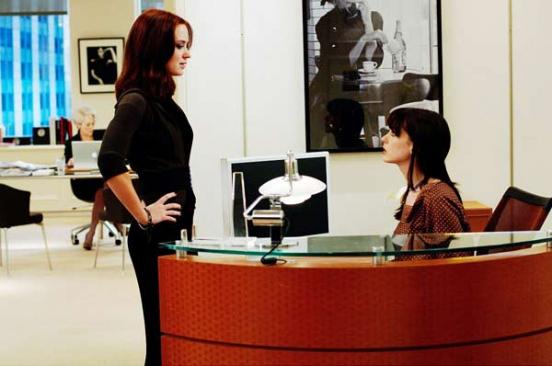 Great game!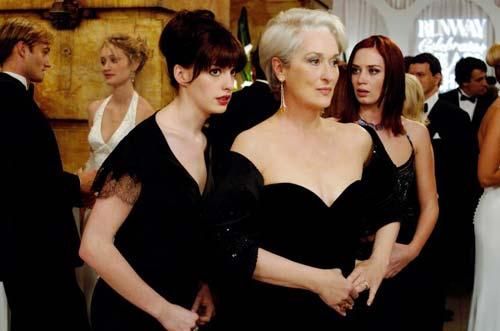 Our evening ended with a girlfriend strongest sustained laughter, tears and of course the songs, because further down the list was an unforgettable grandiose (for me personally) musical - Mamma Mia!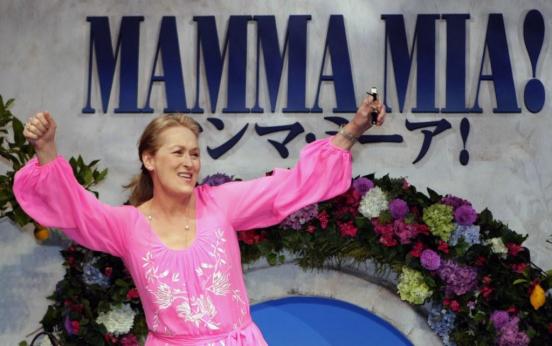 So much energy, joy, triumph together in this picture.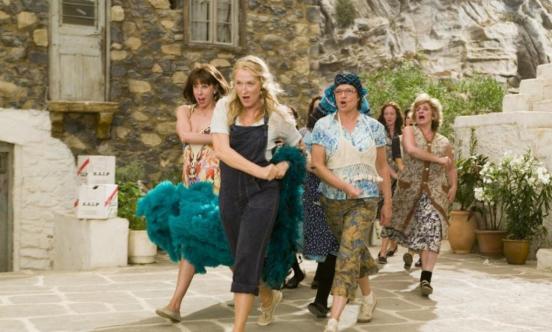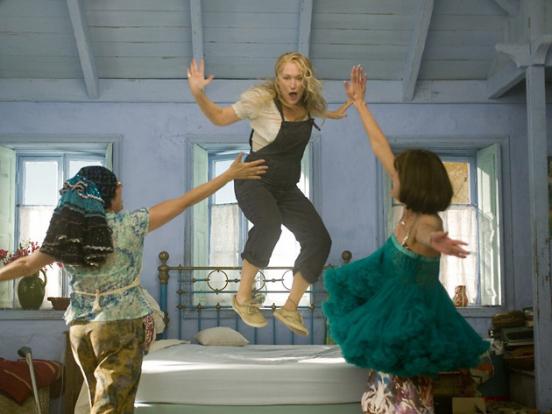 Forever young and explosive Donna just perfectly played by the same Meryl Streep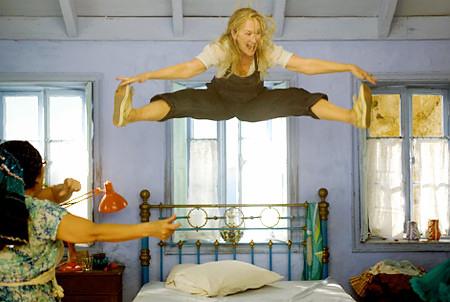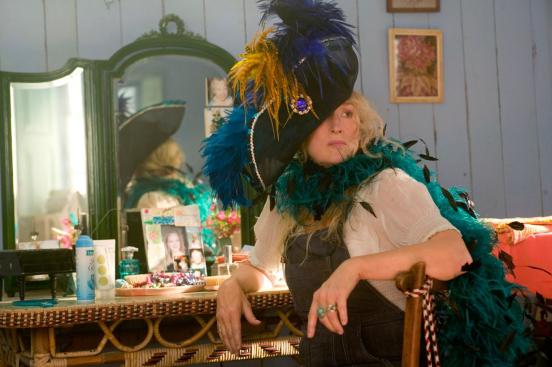 Following my small list of favorite movies with Meryl, let us another hilarious film - Complicated.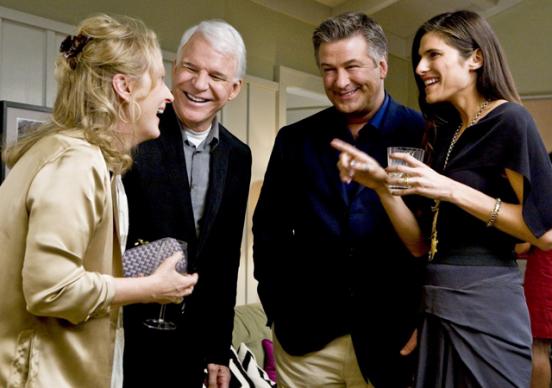 Here, the company my character was none other than Alec Baldwin. What came out of it, you ask ?! - Brilliant duet of two stars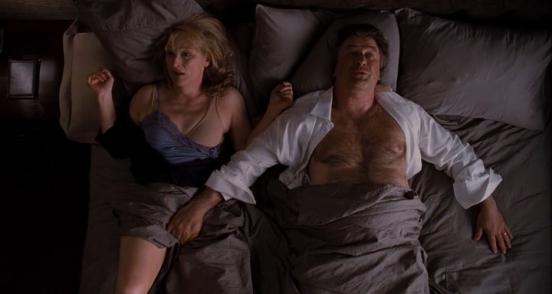 The former wife and current lovers ...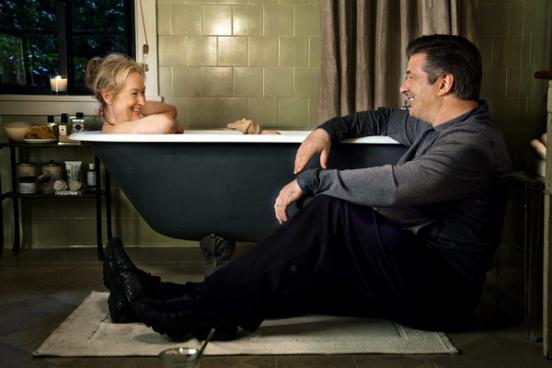 A certain charm and magnetism ...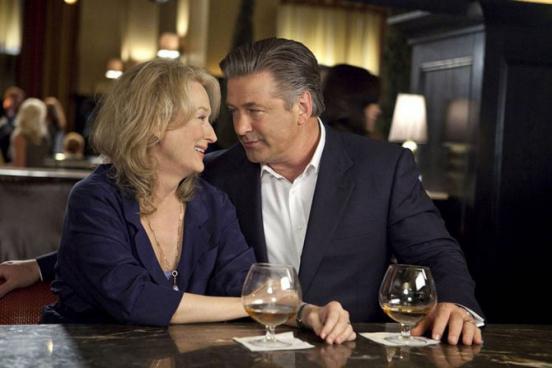 And the sea of ​​positive emotions and that emanate from her throughout the film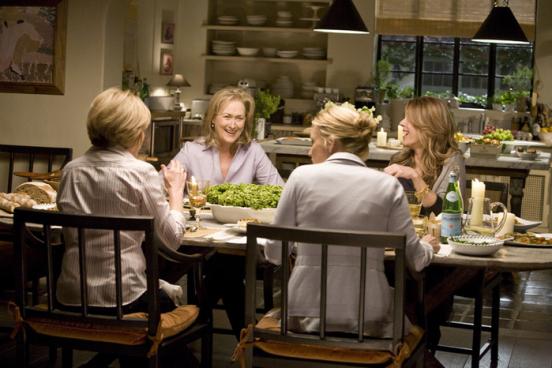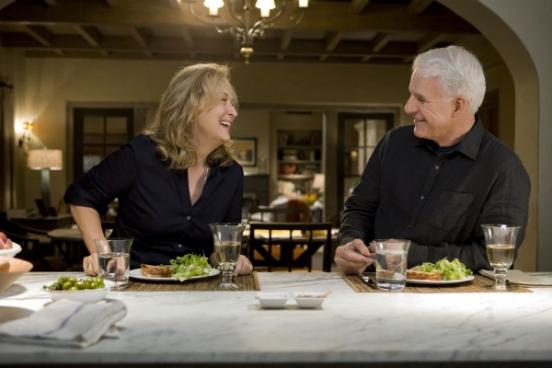 Who else on the face can be seen as a sincere smile?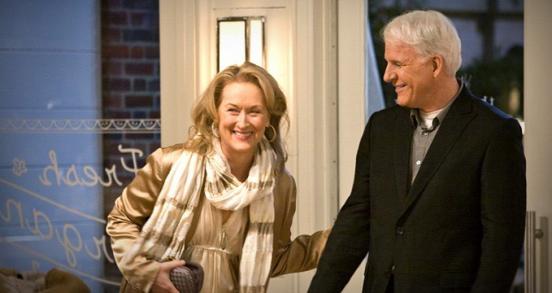 And to cap it, the film is shot on real events, which I have seen only the first time today. It is called - Julie & Julia.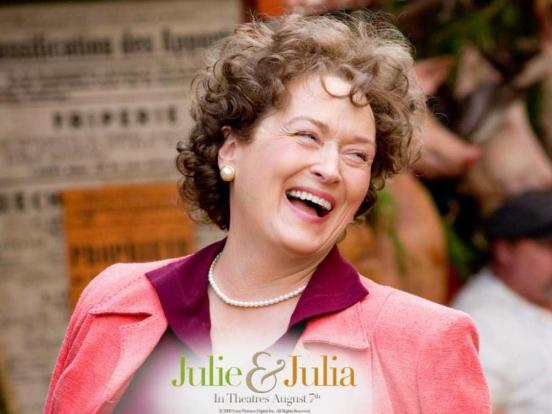 In my opinion, this is the best film (at this point I know of) with Meryl Streep.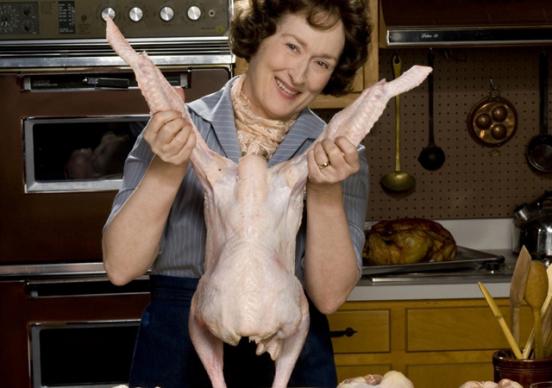 Sincerity and emotion so strong and lively play of the actress in the role of an ideal vzhivshis American chef Julia Child's French cuisine, at the same time makes laugh, cry and forget about reality and fully enjoy her game.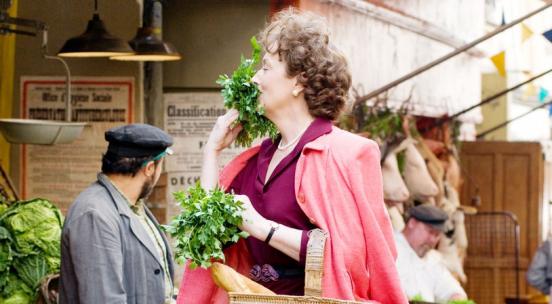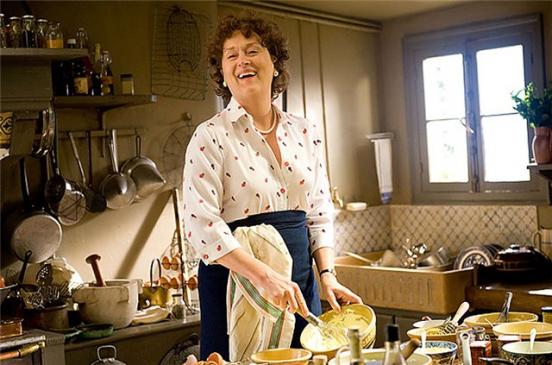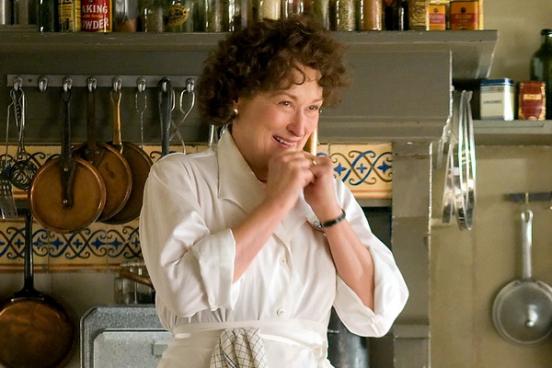 For you, my character! For Meryl Streep!